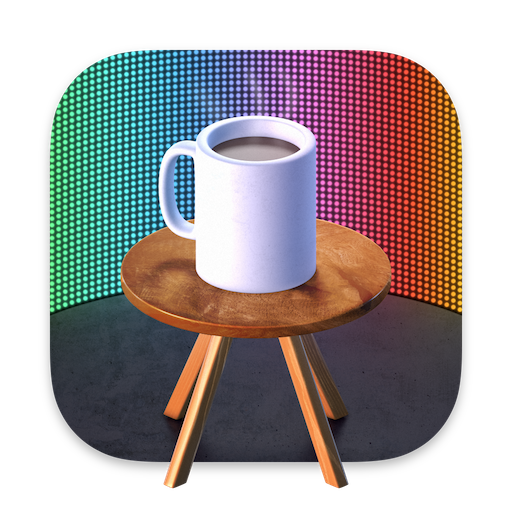 #
Latest News
Unreal Cafe is a technical community for professional filmmakers using Unreal Engine.
Make Unreal Cafe your Home Page Safari
In the top left corner of your screen, select Safari and then Preferences and then General.
Next to New windows open with and New tabs open with, select Homepage.
Next to Homepage enter: https://unreal.cafe.
Chrome
In the top right corner of your computer's browser, click More icon and then Settings.
Under Appearance, turn on Show home button.
Select your current homepage, then, enter: https://unreal.cafe.
Firefox
Drag this tab to the Home button, then release.
Click Yes.
Microsoft Edge
In the upper right corner of your browser, select the More icon and then Settings.
Under Set your homepage, click the Down arrow and then A specific page or pages.
If you have a current homepage: Next to the URL, click X.
Click Enter a URL. Then, type: https://unreal.cafe.
Internet Explorer
In the menu bar on the top of your browser, click Tools.
Select Internet Options.
Click the General tab.
Under "Home page," enter: https://unreal.cafe, click OK and restart your browser.
Get the Latest News via our RSS Feed
Learn more about RSS Feeds here.
---
#
2023
#
June
We just watched this awesome 8min pilot for a kids television show called BELLYFANT: Sleepover - created in Unreal Engine. Very fun!
It was created and directed by Pete Dodd.
You can learn more about BELLYFANT on Pete's website here.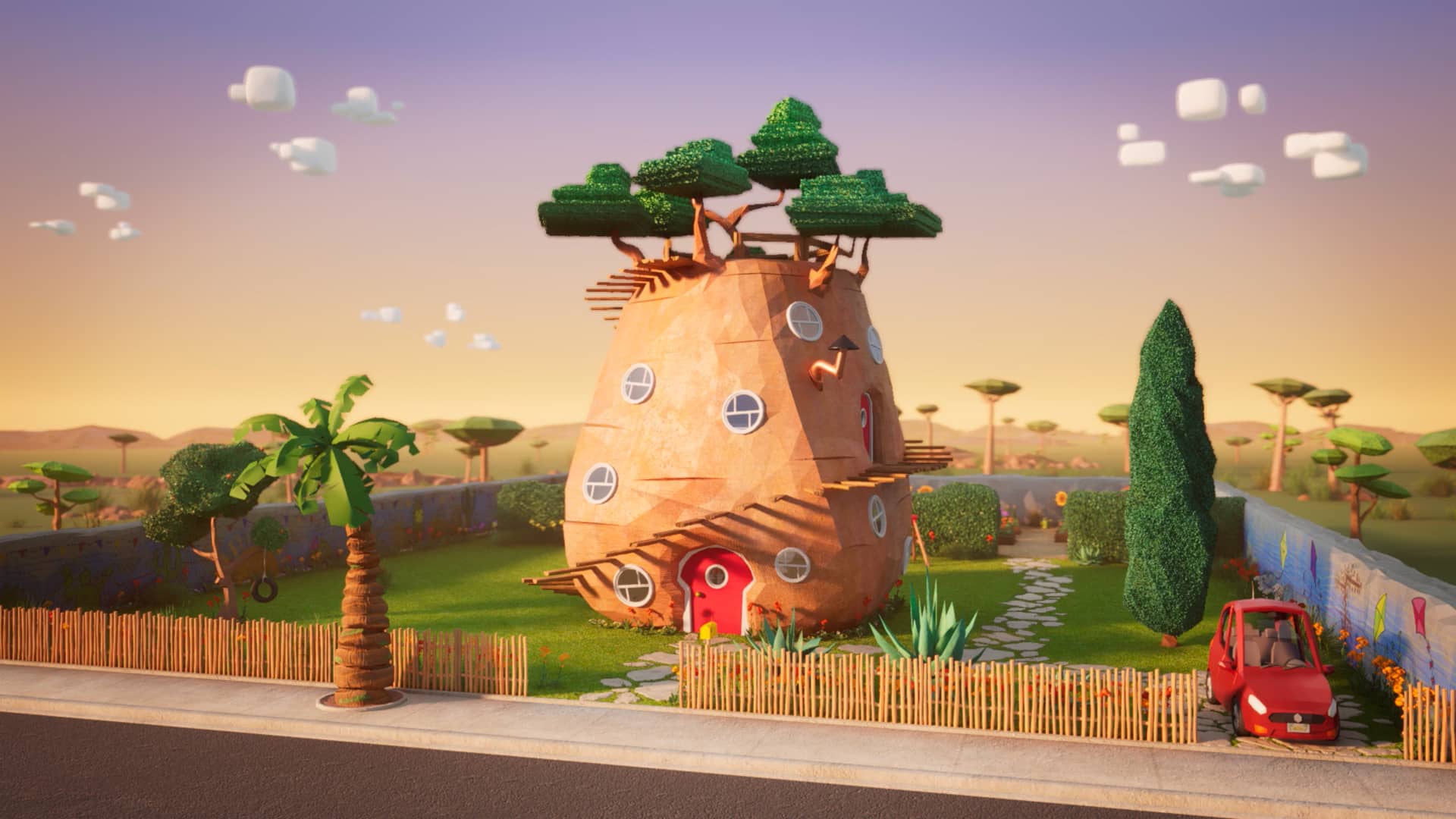 ---
---
The awesome team at S1T2 have done a great blog post about their Unreal Fest presentation titled, UnrealFest 2023: How lateral thinking could revolutionise your real-time pipeline.
You can read it here.
I also had an amazing chat with Matt Drummond last night, and here's some awesome facts he didn't mention in his presentation:
Roughly 7 person film crew for the live action shoot
Edited, Sound Mixed and Colour Graded in DaVinci Resolve
Shot on Blackmagic Cameras
You can also find some of his awesome YouTube videos here.
For example: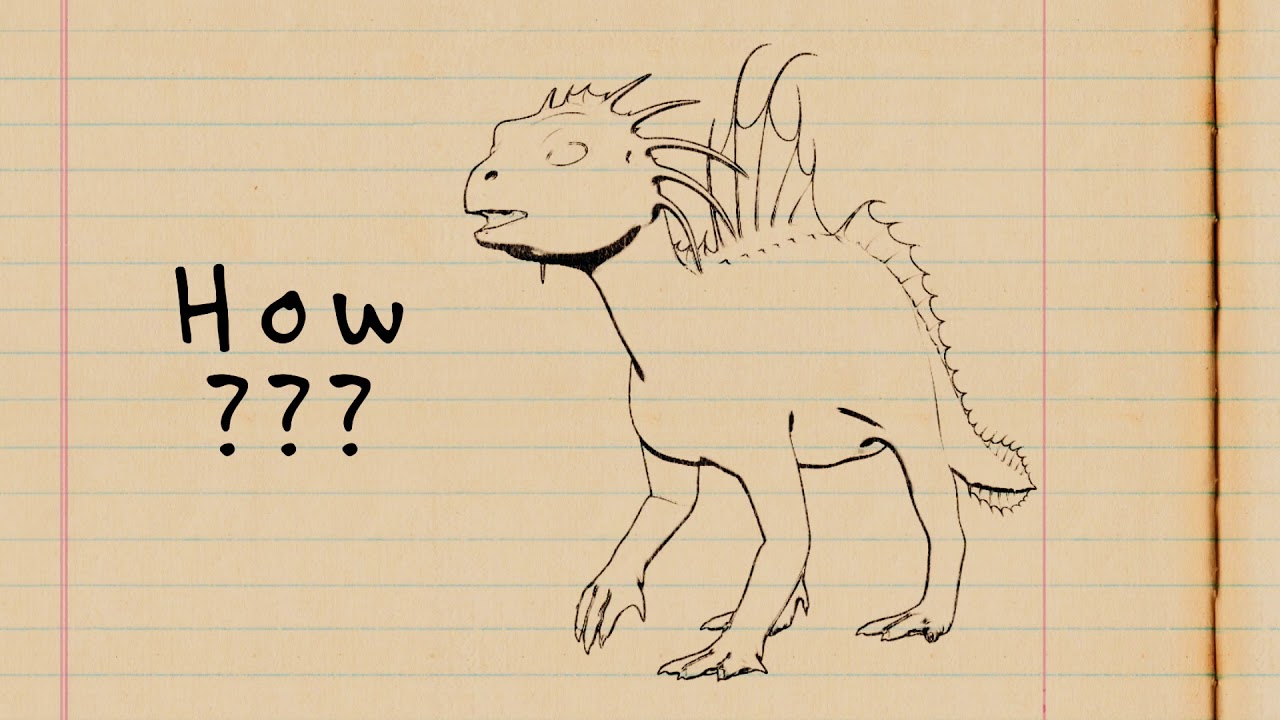 ---
---
Today is day two (and the final day) of Unreal Fest 2023 in the Gold Coast. Woohoo!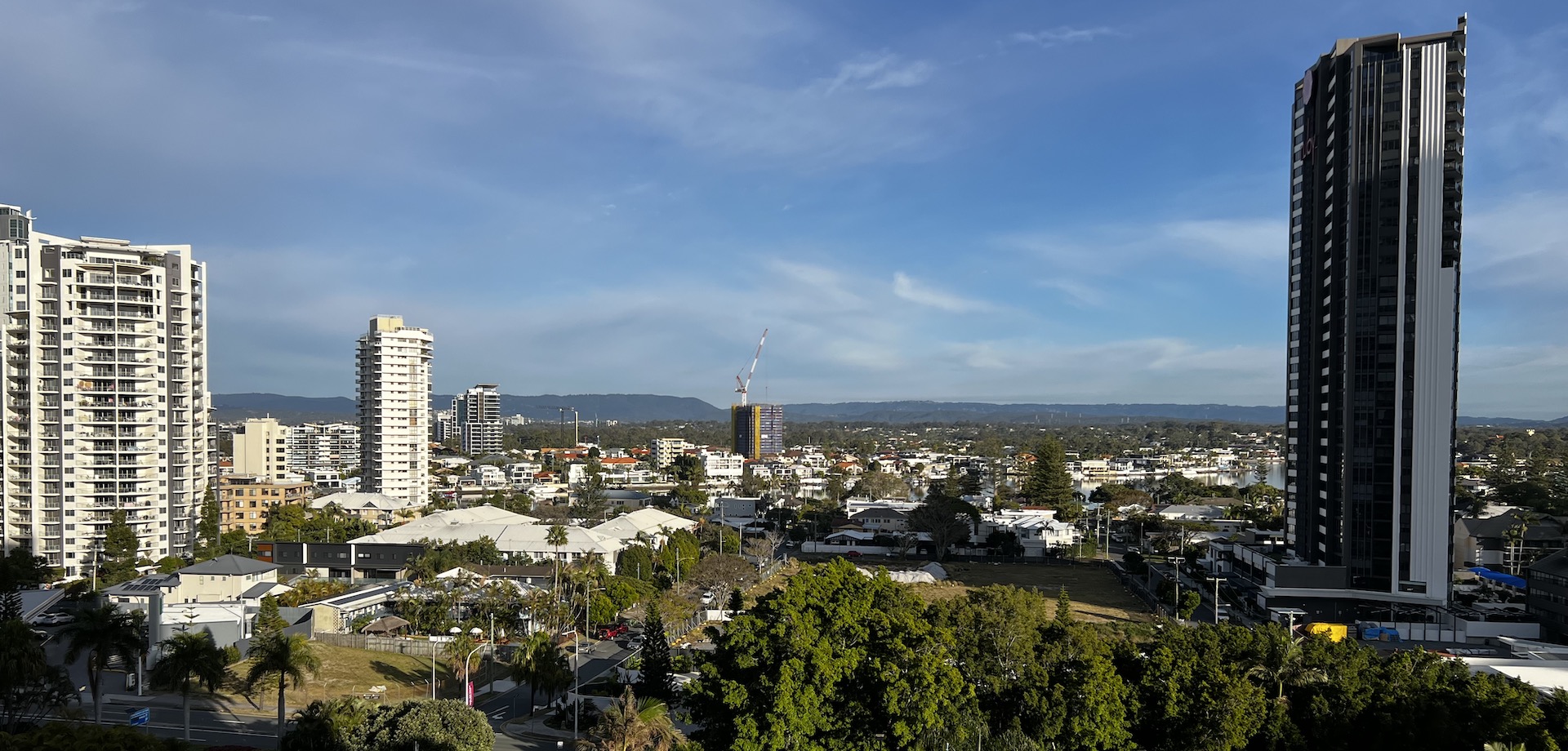 I'll be around at Unreal Fest all day, so if you see me, come and say "hi".
I'll continue to document the sessions I attend here. Enjoy!
---
Sam Anderson (Technical Marketing Manager @ Epic Games) just did an epic presentation that blew my mind.
I've never heard of Twinmotion before - but it looks AMAZING. It's been described as "Unreal Engine for Dummies", but it's actually basically a much more non-technical user friendly interface for Unreal Engine.
The schedule says:
Twinmotion is a quick visualization tool with solutions for many. This talk will cover "Why Twinmotion?" and how the tool could fit nicely into creators' workflow. The session will include an introduction to Twinmotion as well as a deeper dive into the tools that Unreal developers can utilize including interoperability with the Epic ecosystem.
For us this is SUPER interesting, as it means non-technical users, such as directors, art directors, etc. would use Twinmotion for throwing stuff together on Mac, and then we can send across to PC to continue in Unreal Engine.
You can learn more about Twinmotion here.
Here's some slides from the presentation, however the presentation was mostly a hands on demo. Sam was awesome - such a good presentation!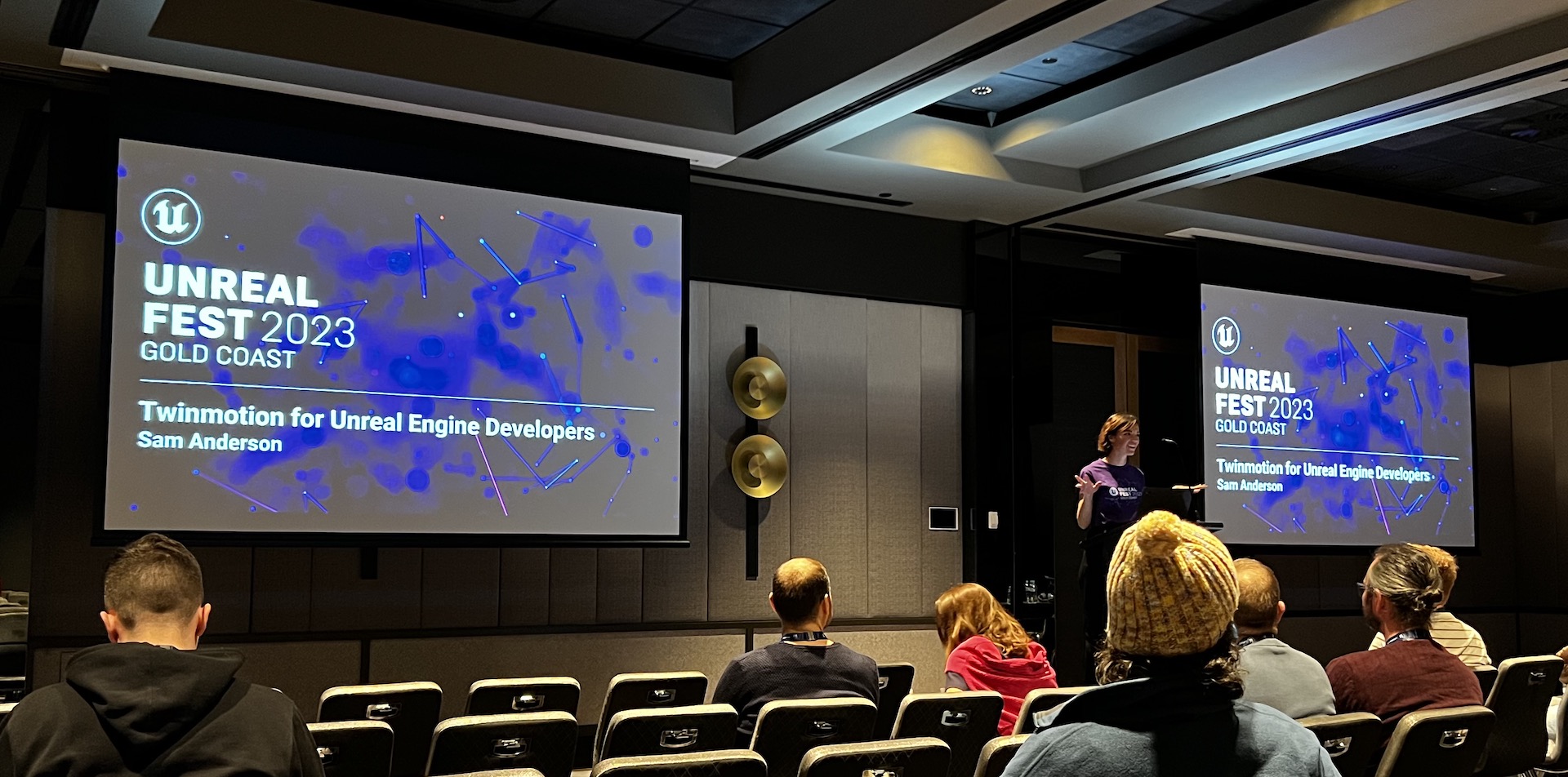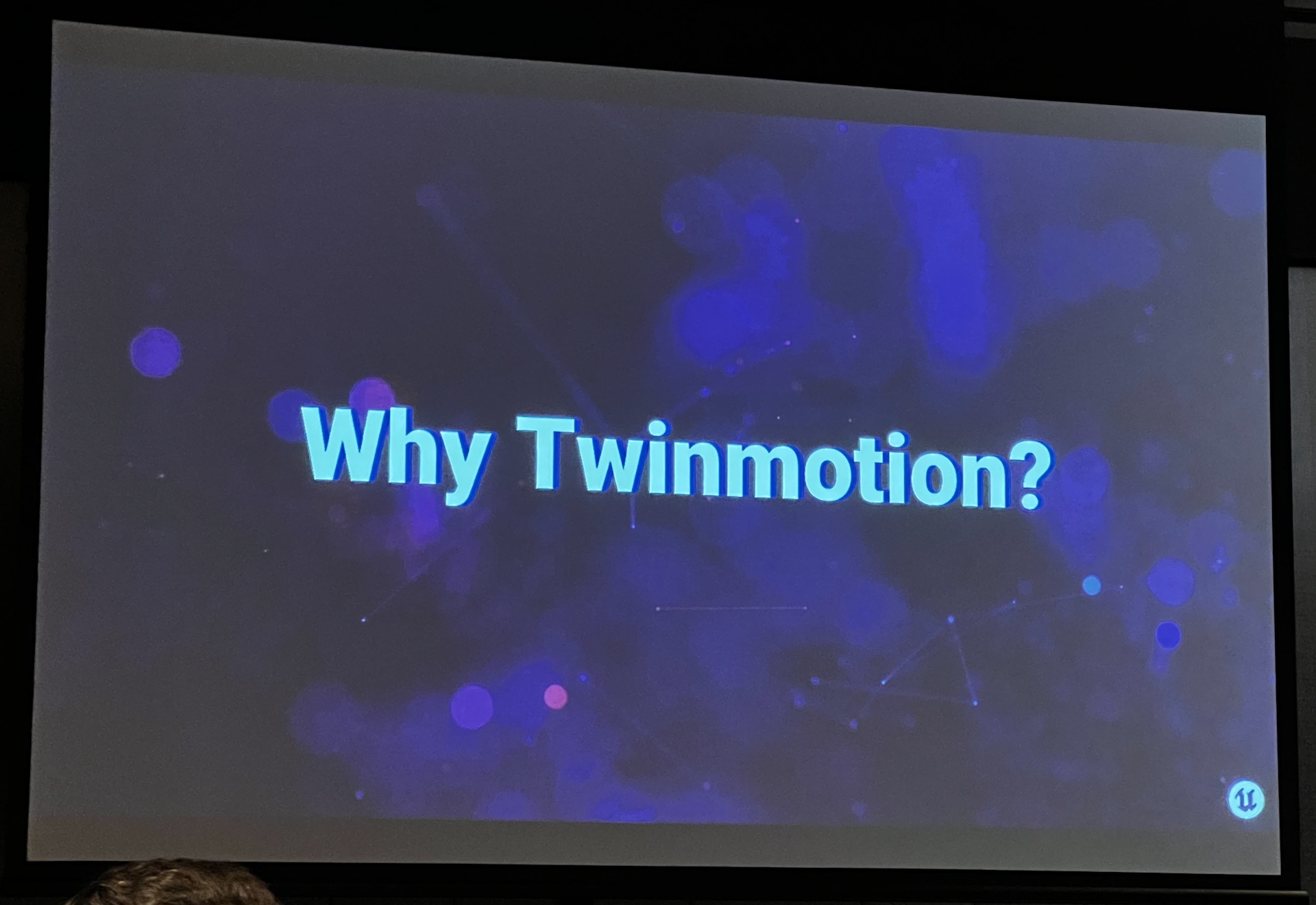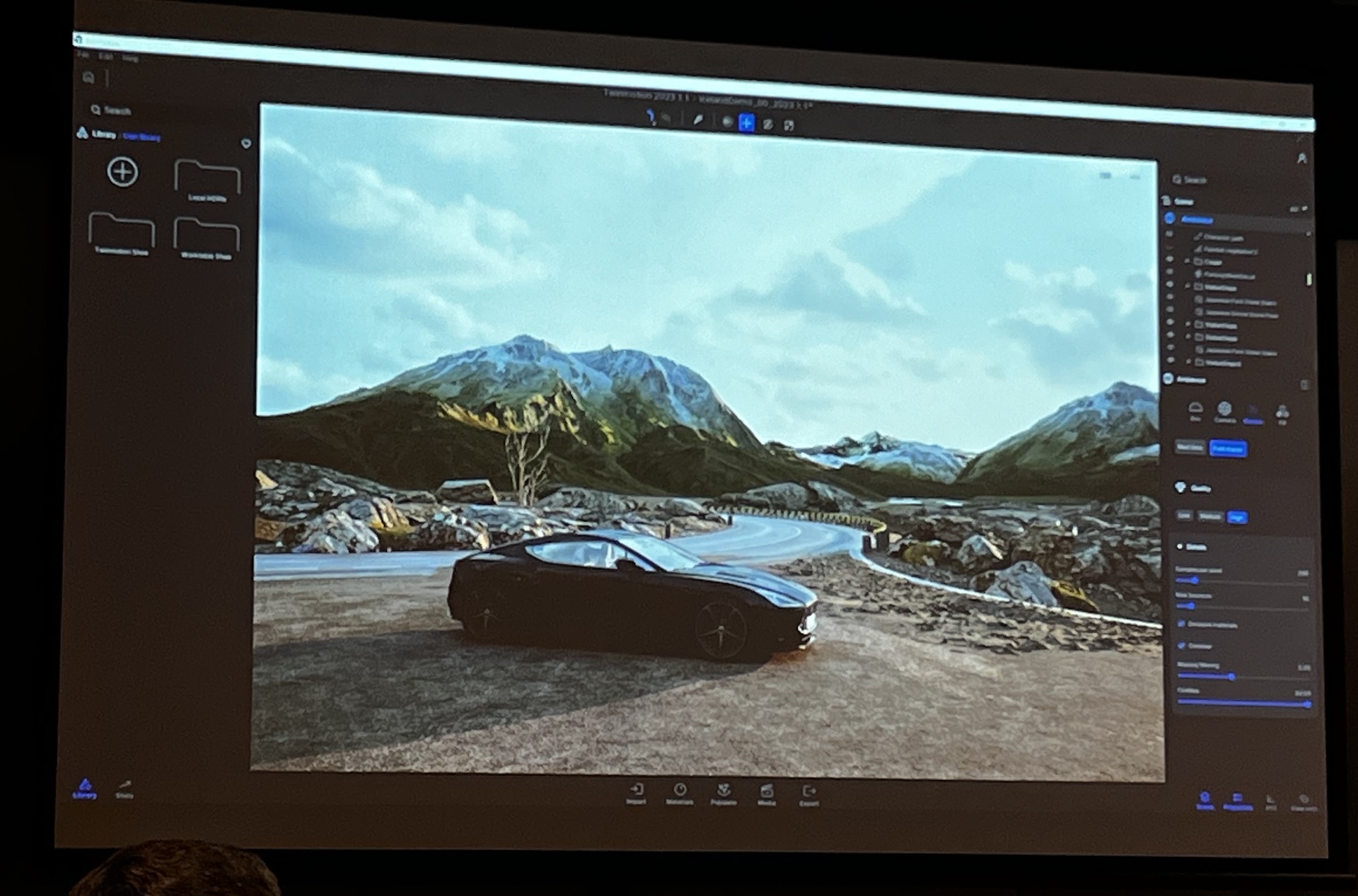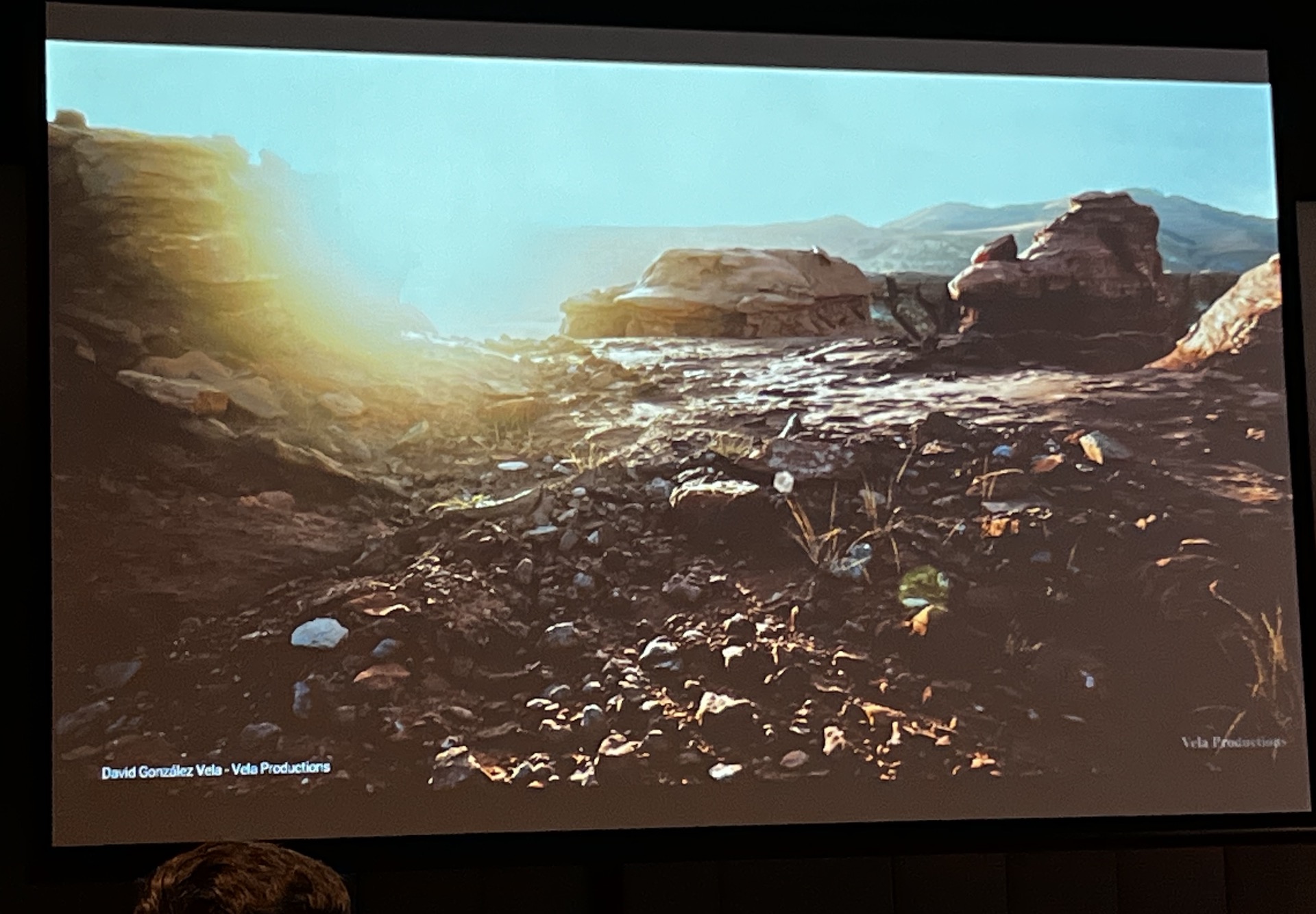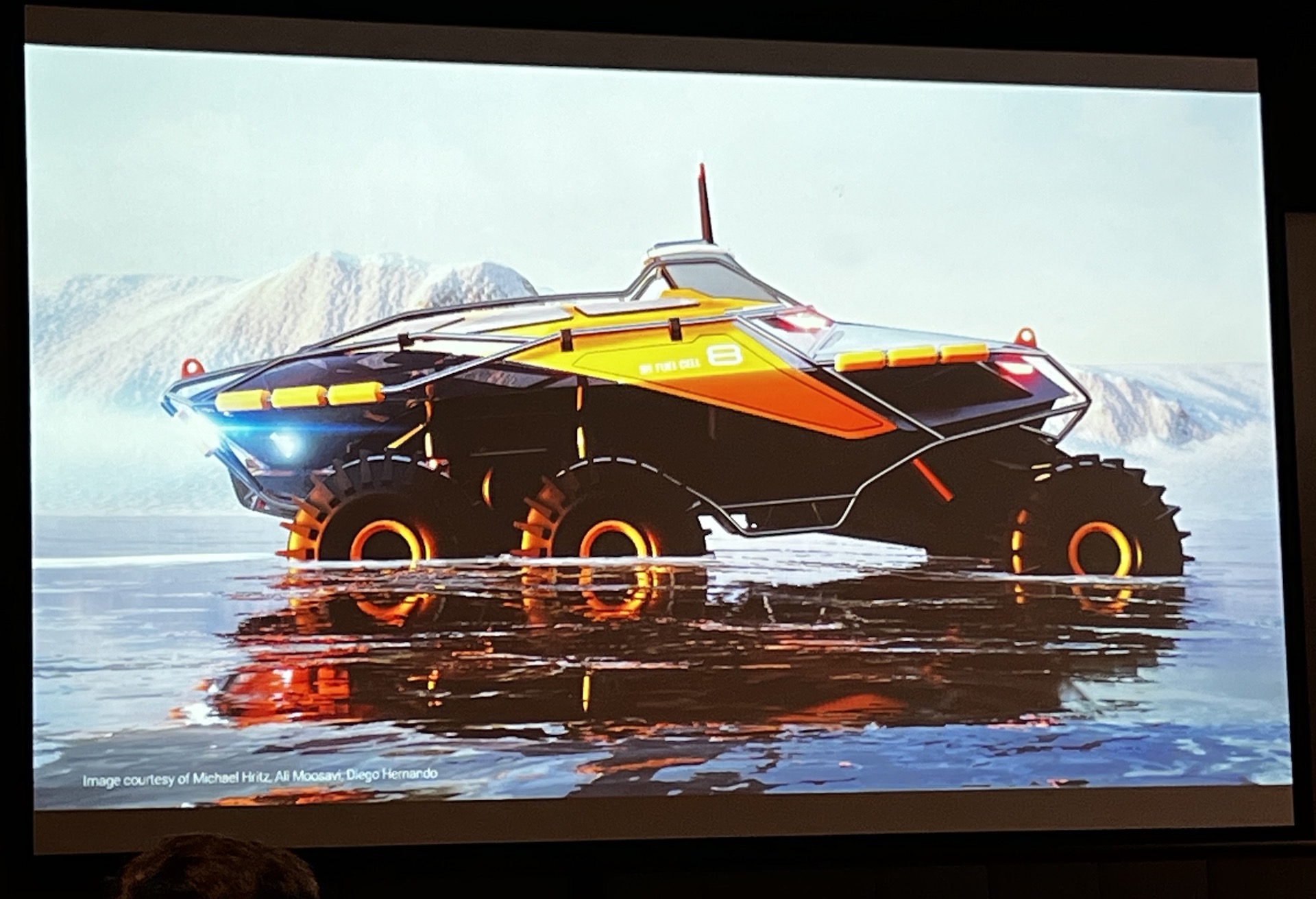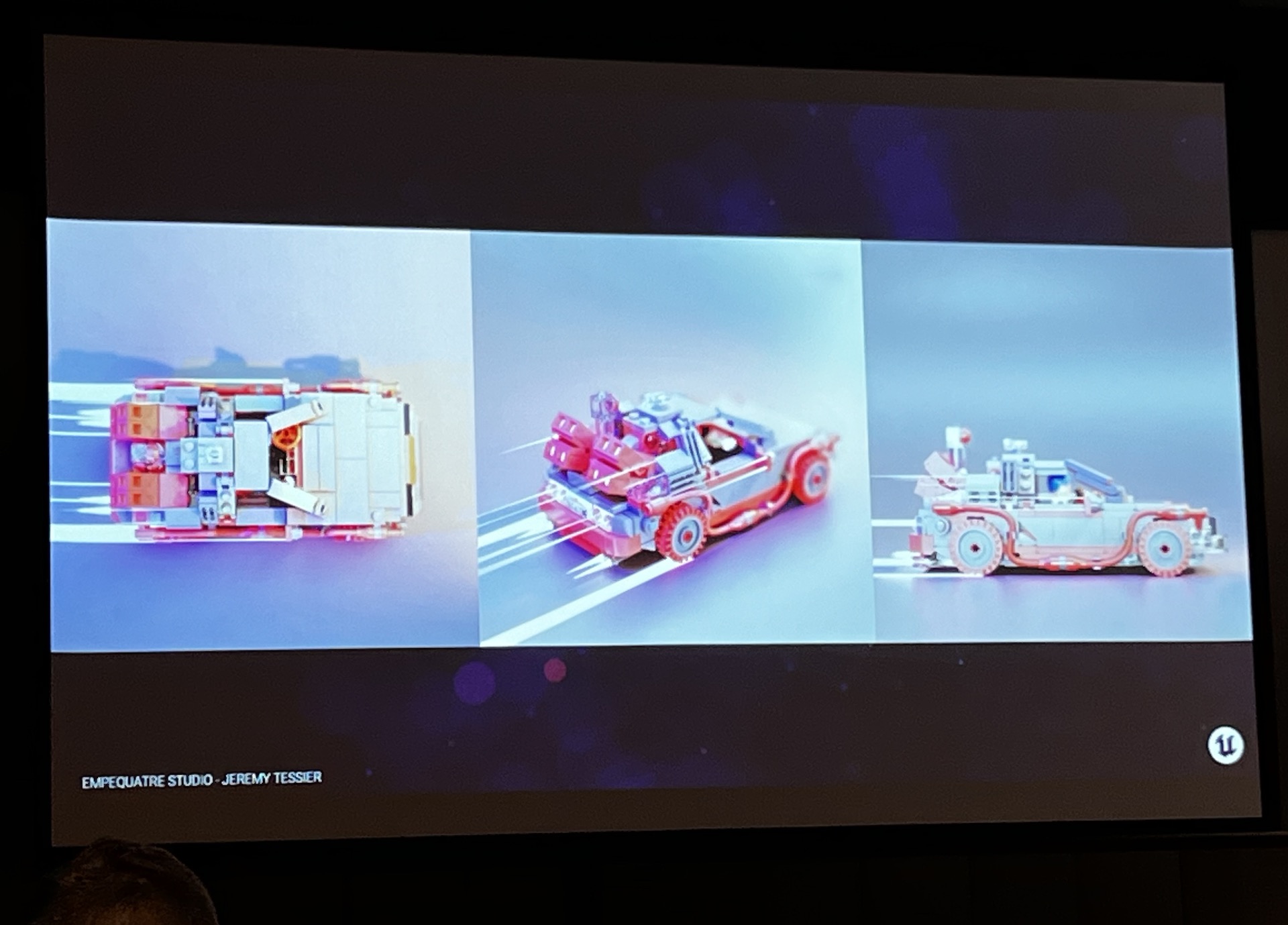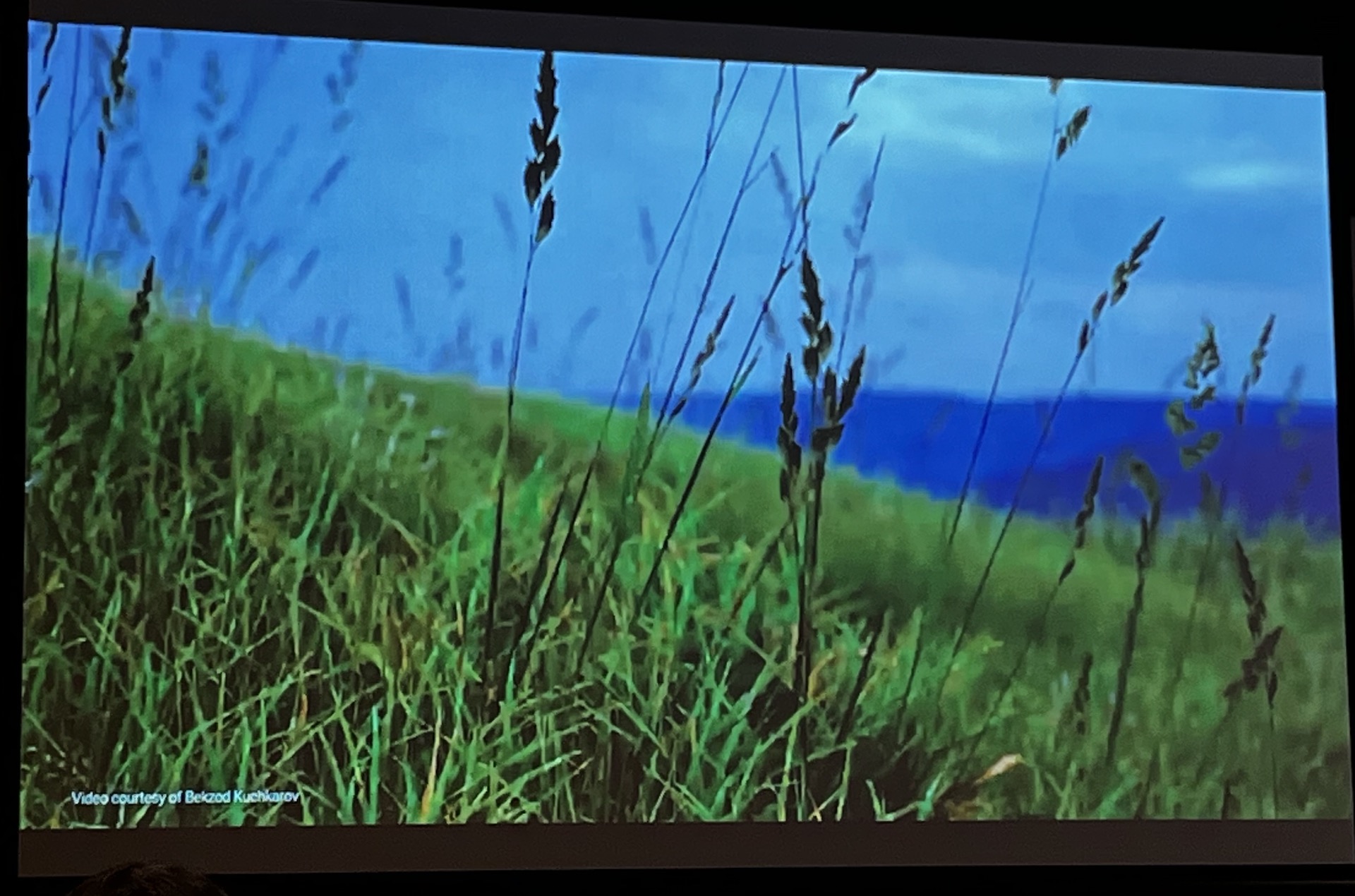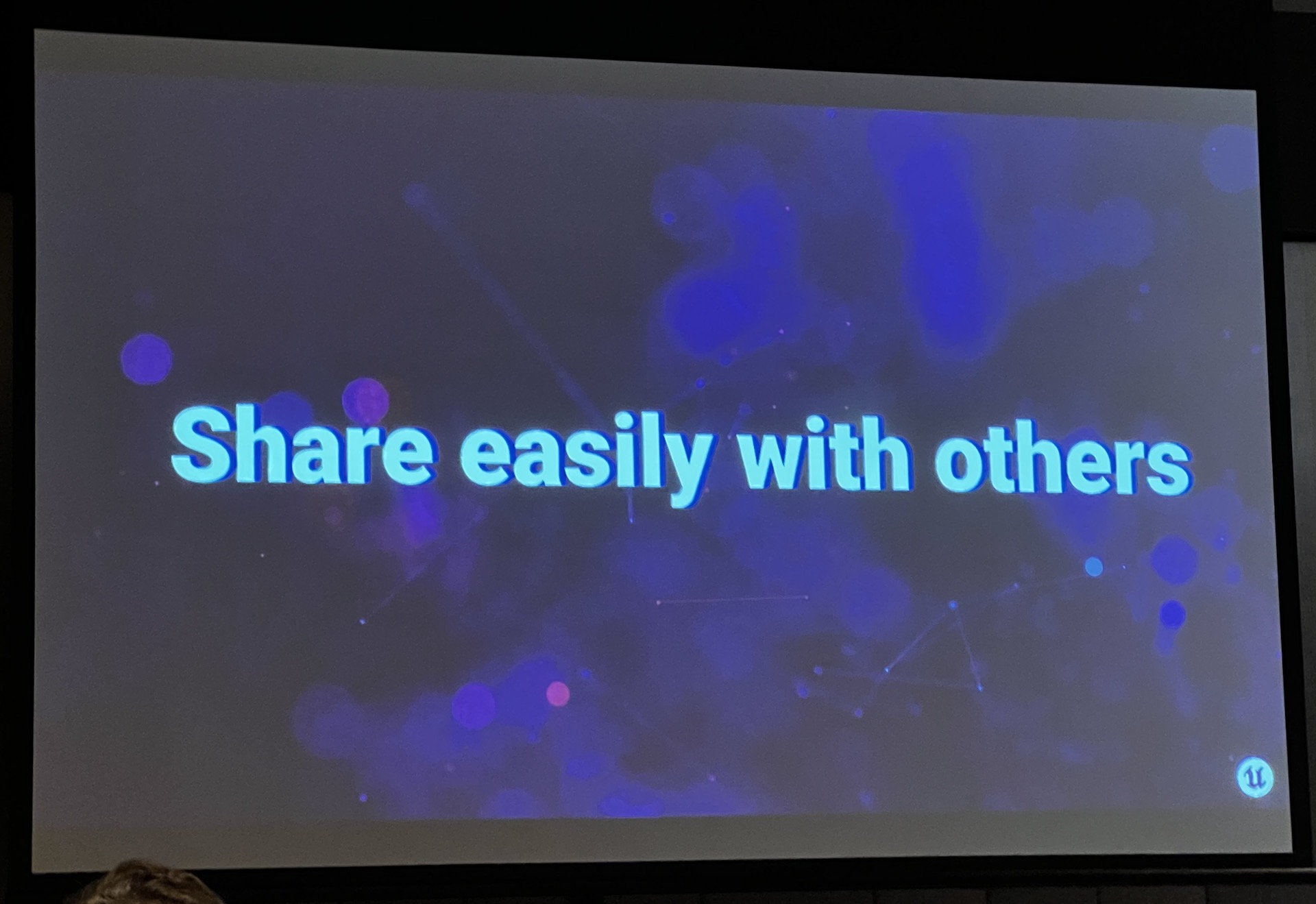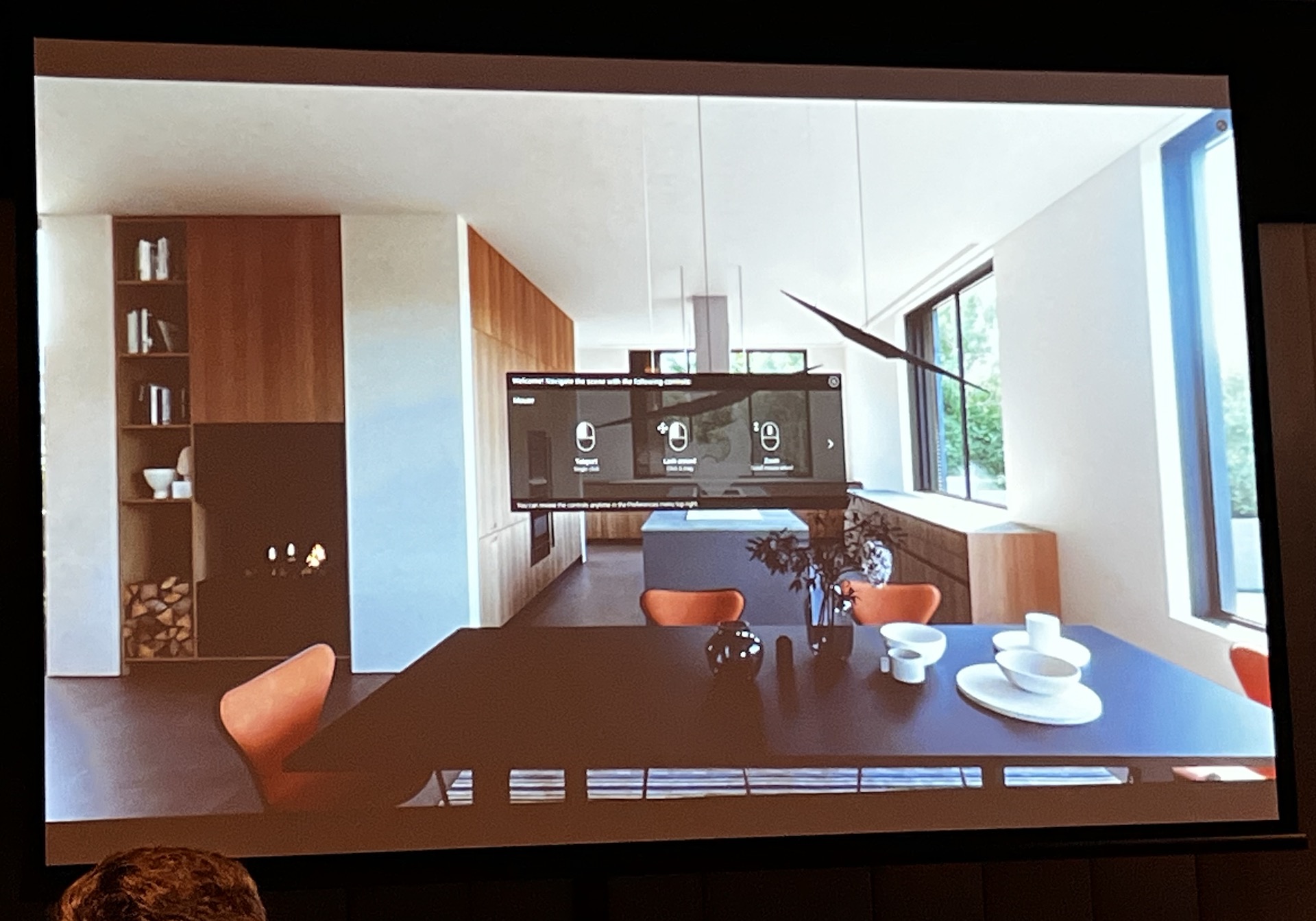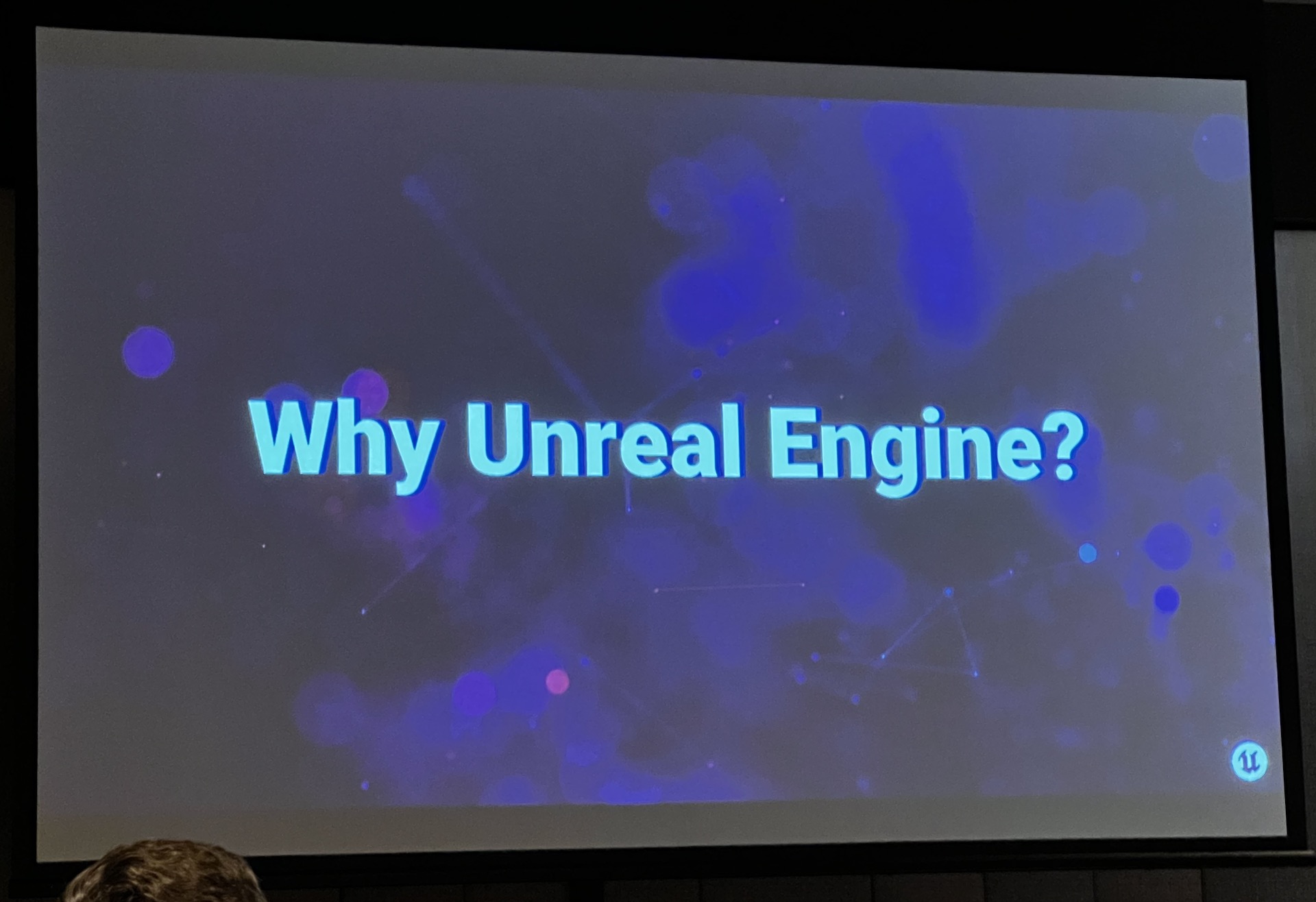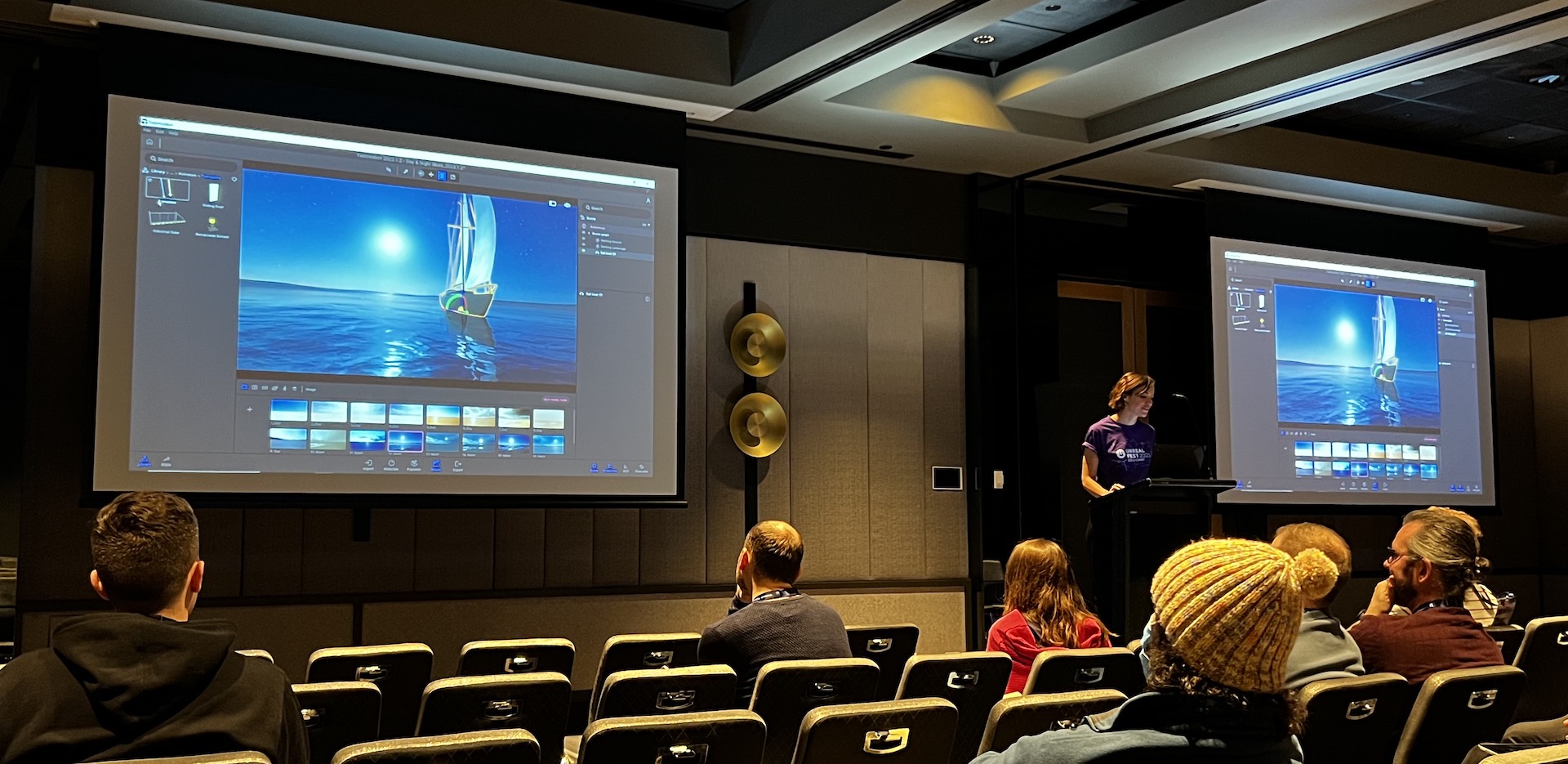 ---
The second session I attended today was Fortifying Your Delivery Pipeline: Repurposing Technology and Solutions for Live Events.
It was a really awesome highly technical talk, with lots of great questions from the audience at the end.
They've set up a page on the Dev Community about their session here.
Presented by Andrew Joy (Lead Developer, 2Bit Studios), Ash Sewell (Lead Realtime Developer, S1T2) and Natalie Robinson (Producer, S1T2).
You can follow Andrew on Twitter here.
You can follow Natalie on Twitter here.
The schedule says:
Let's look at DevOps and SysOps through a different lens. Join us to discover how leveraging proven solutions from outside the Unreal ecosystem can enhance your delivery pipeline.

We'll dive into how we've been able to integrate live data, automation and analytics into our projects by repurposing solutions from live shows, web and IT. Together we'll explore how thinking laterally can revamp your own pipelines.
There was lots of juicy geeky technical slides: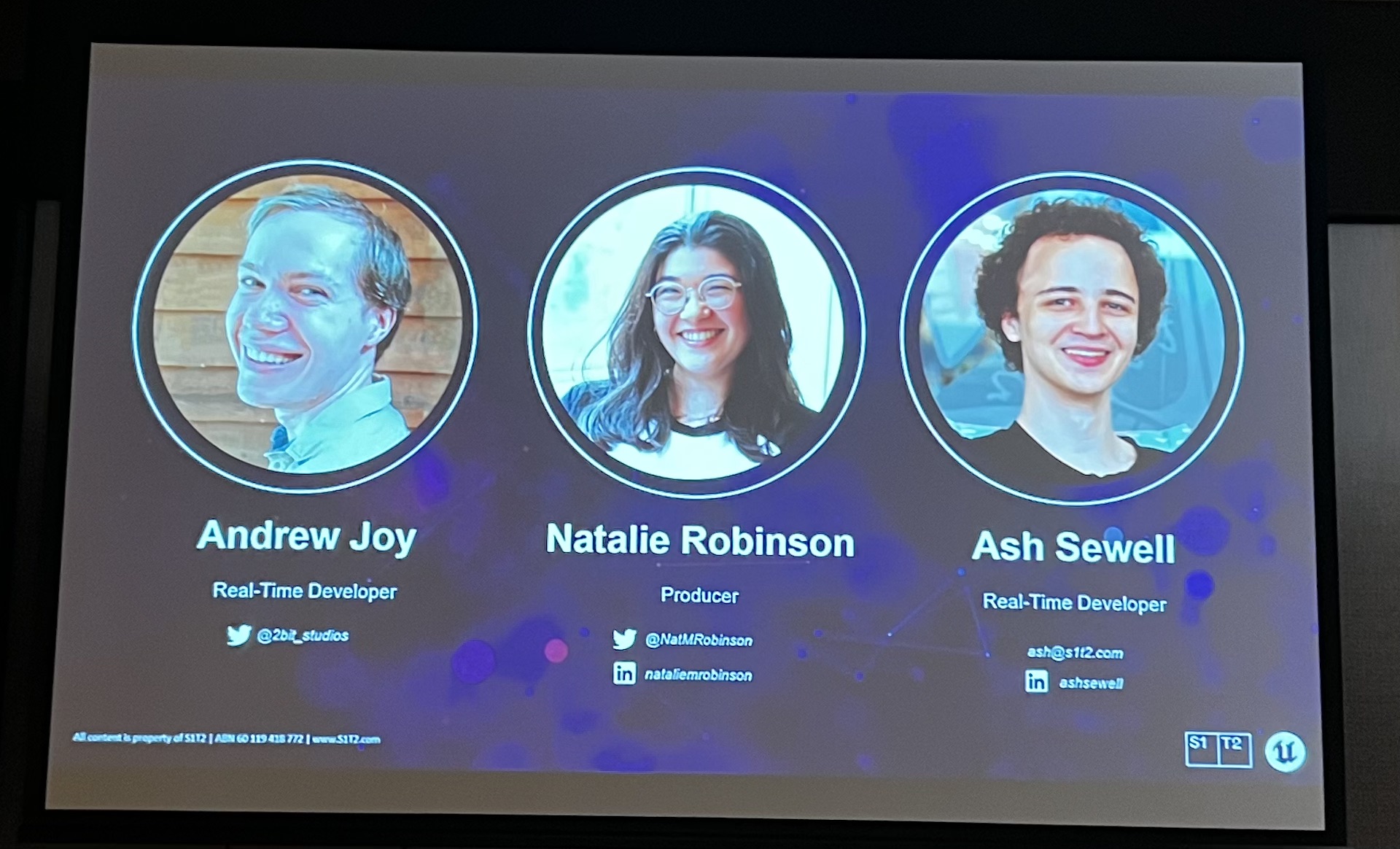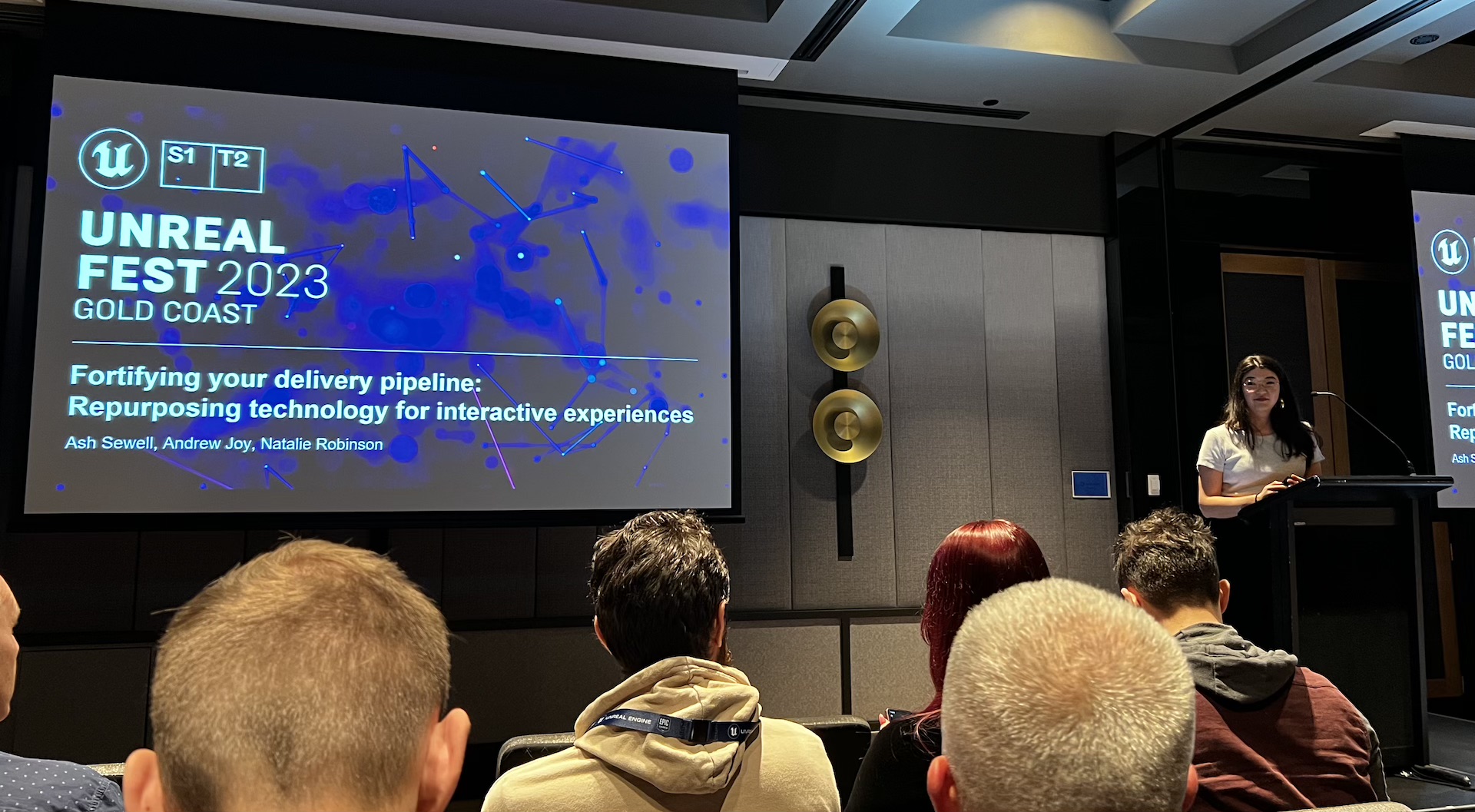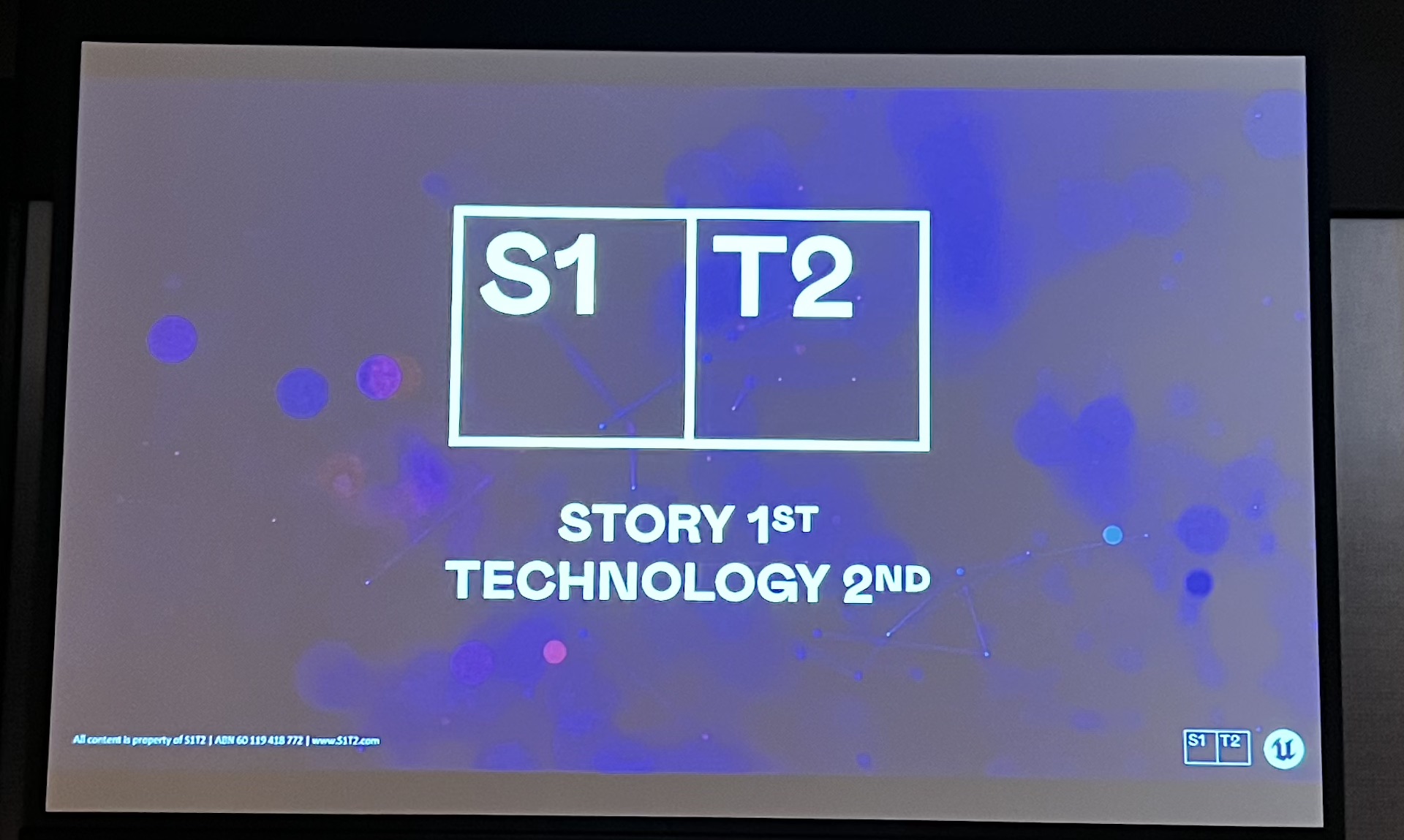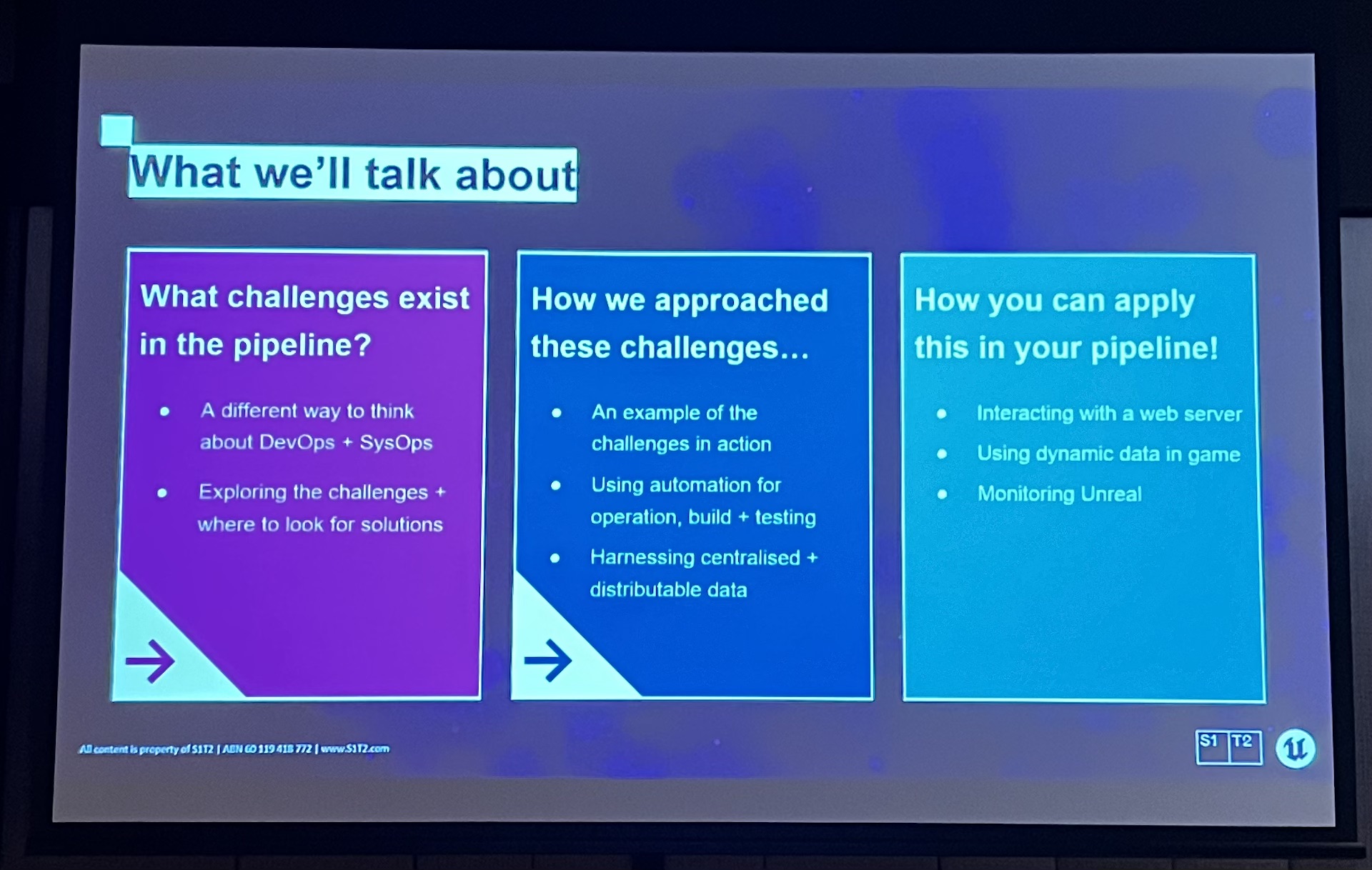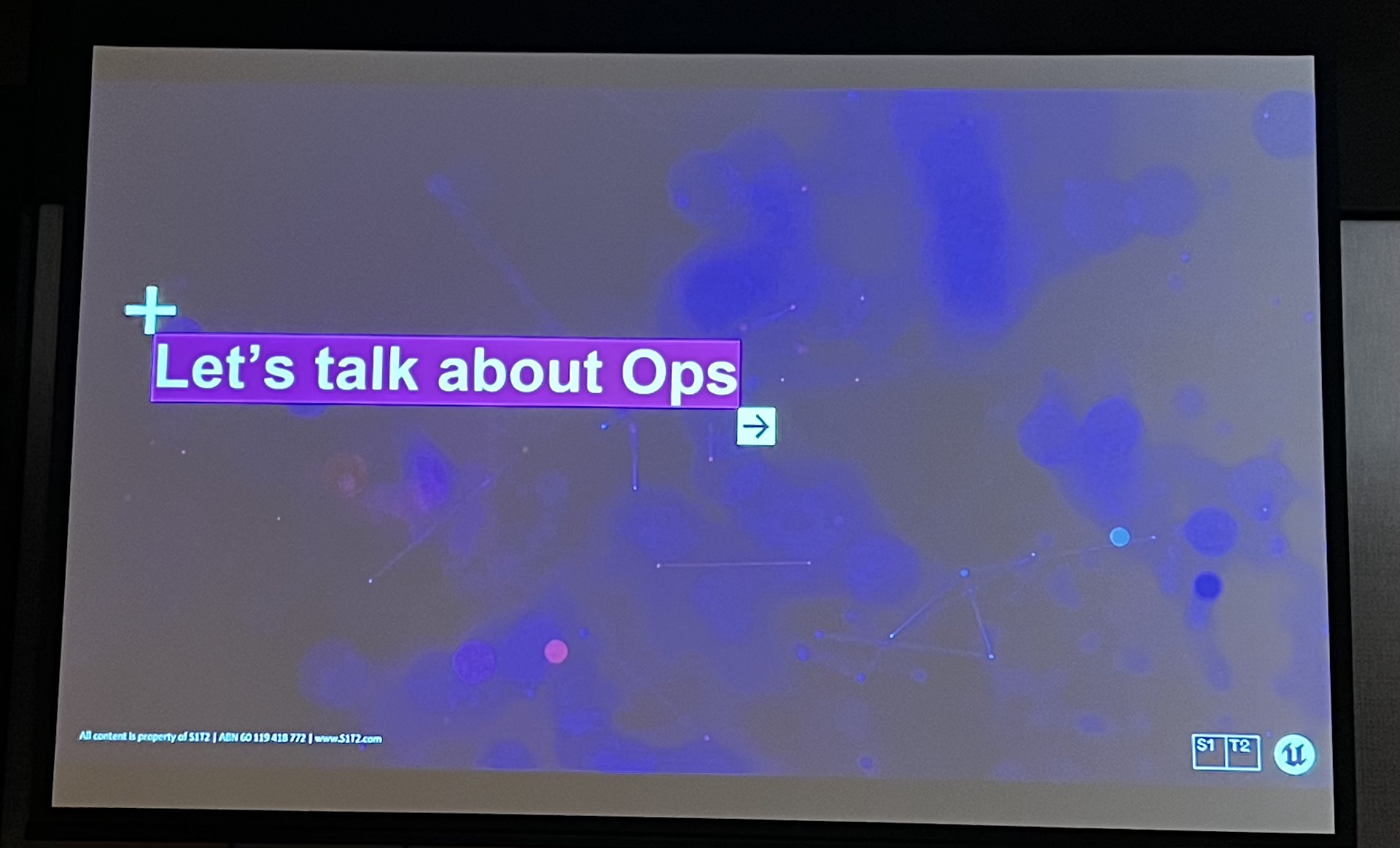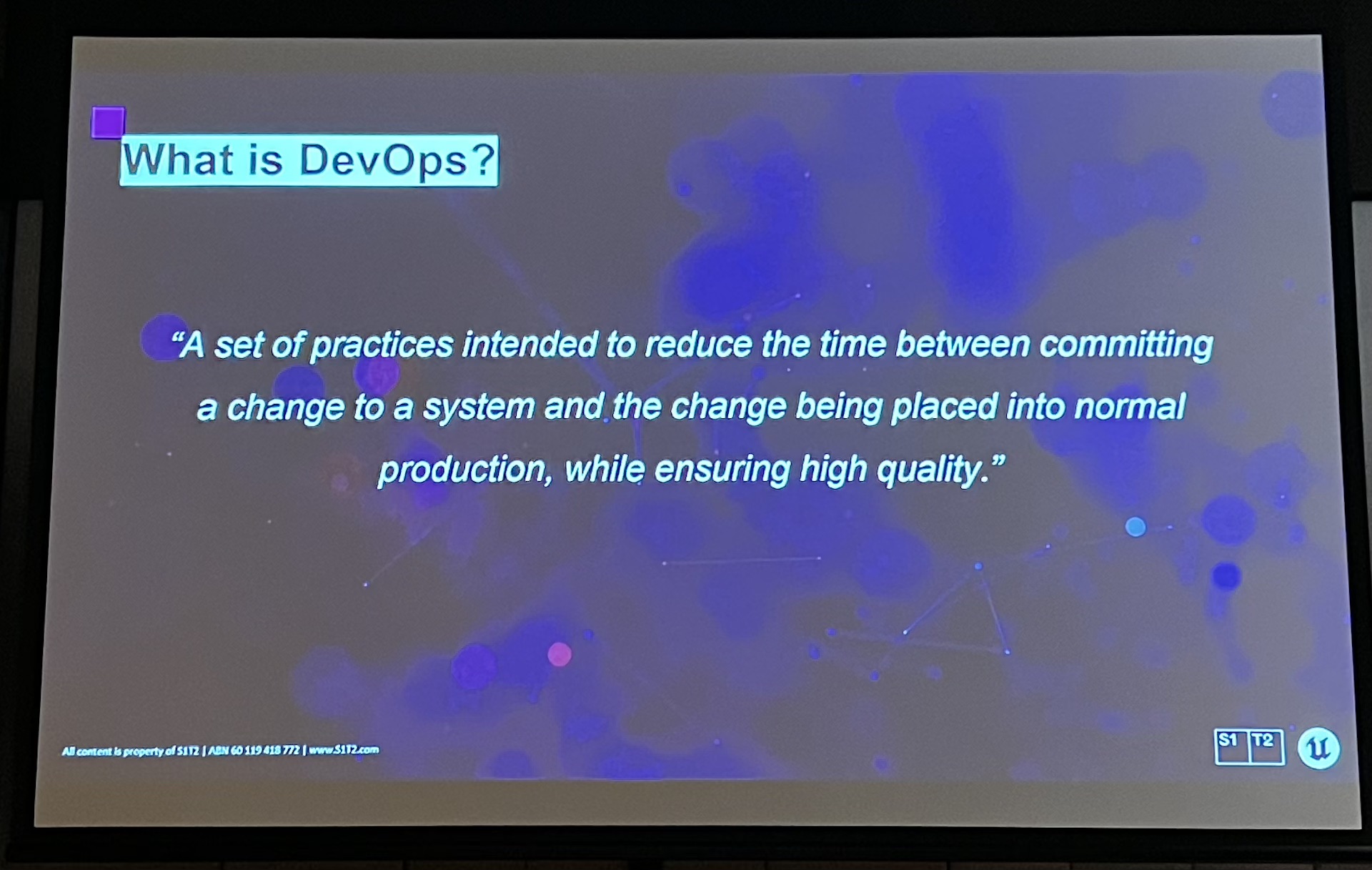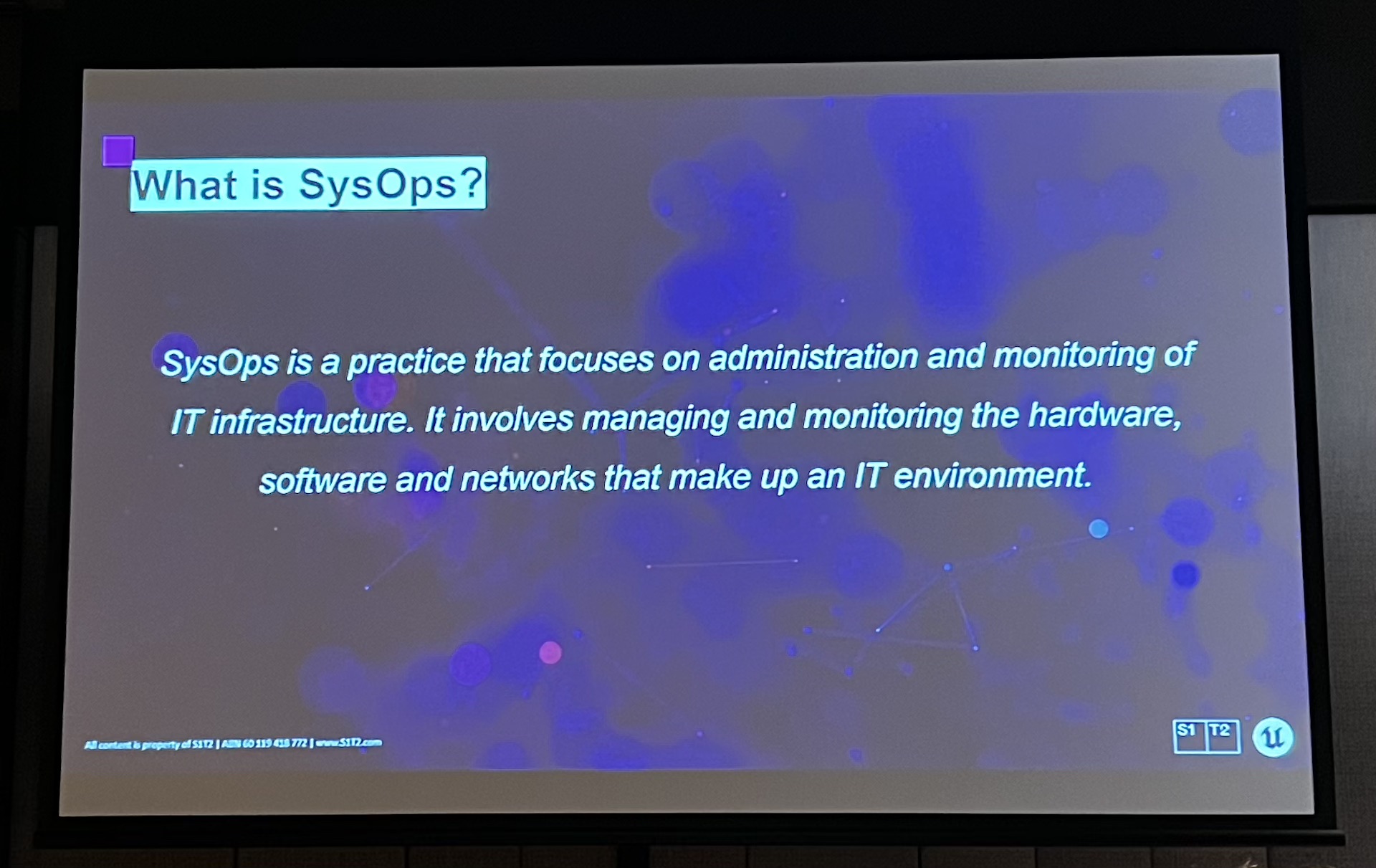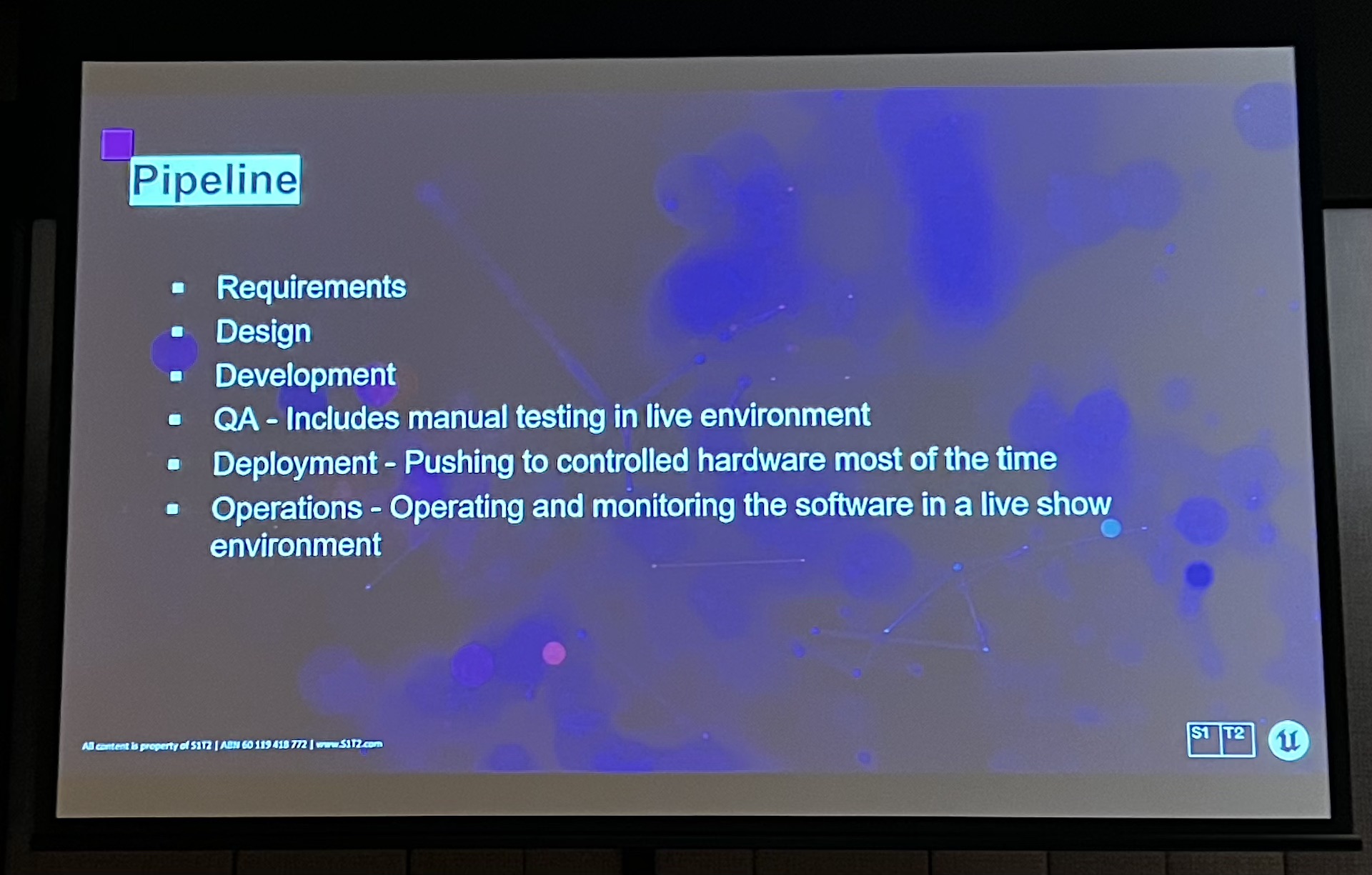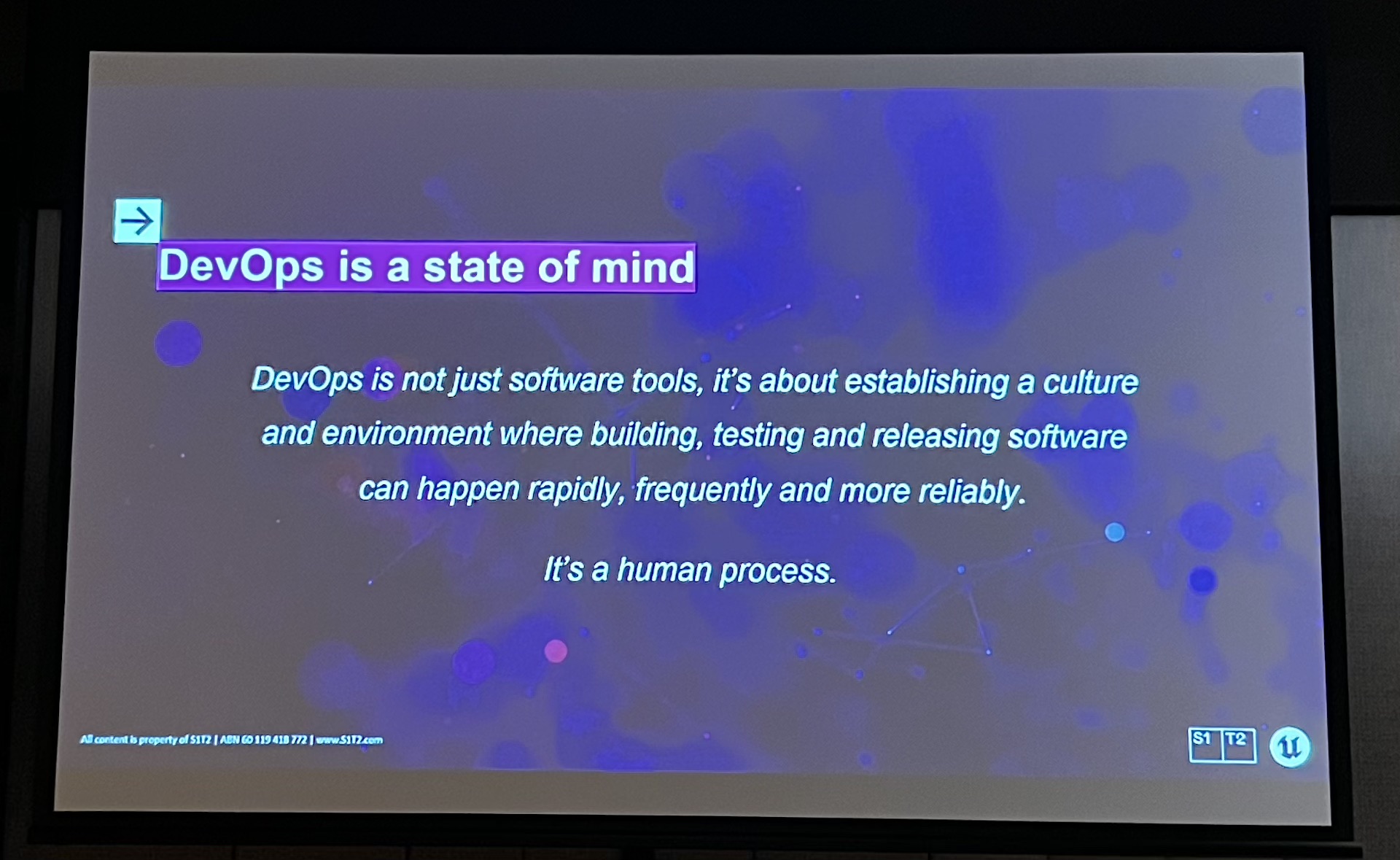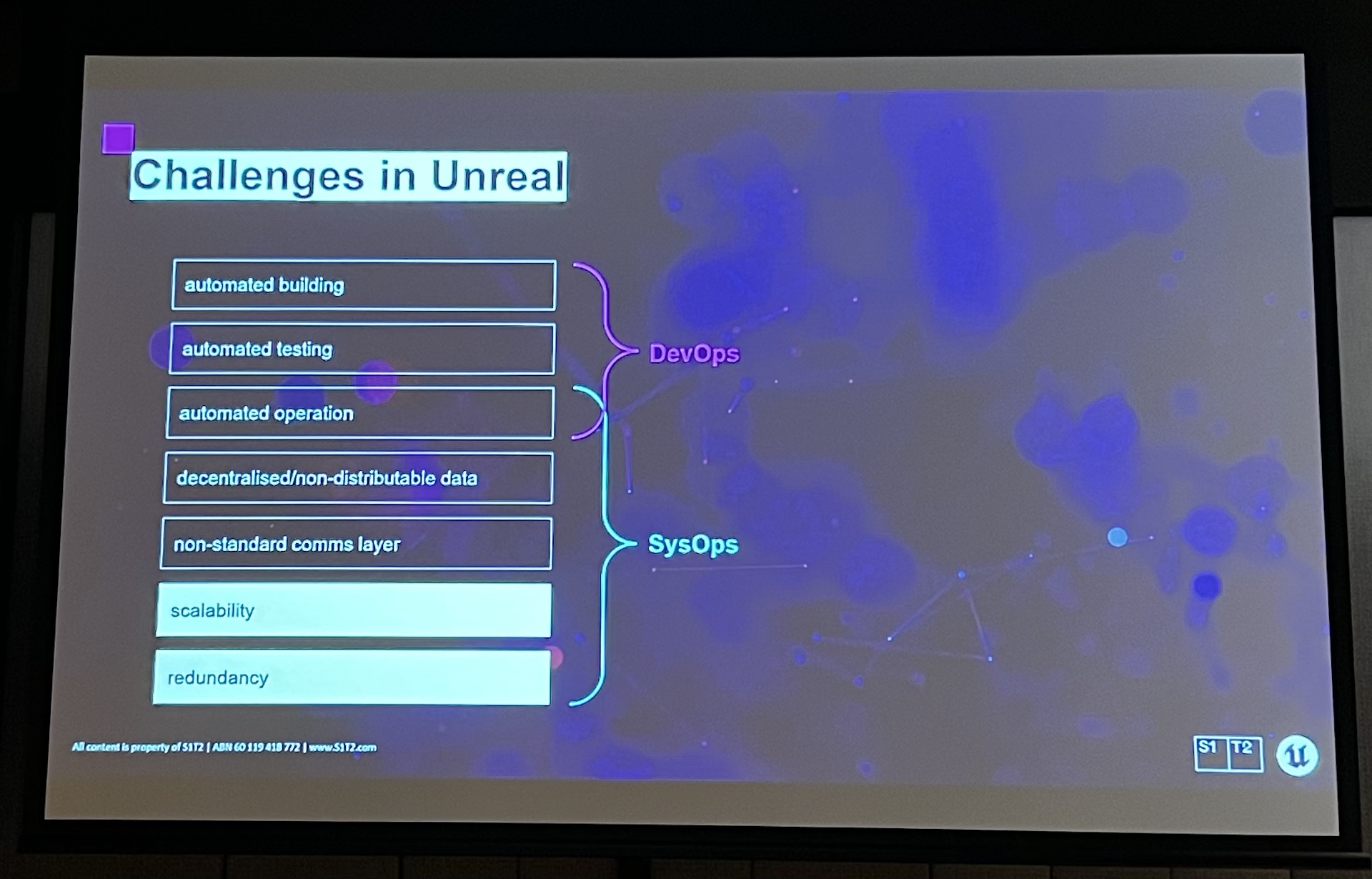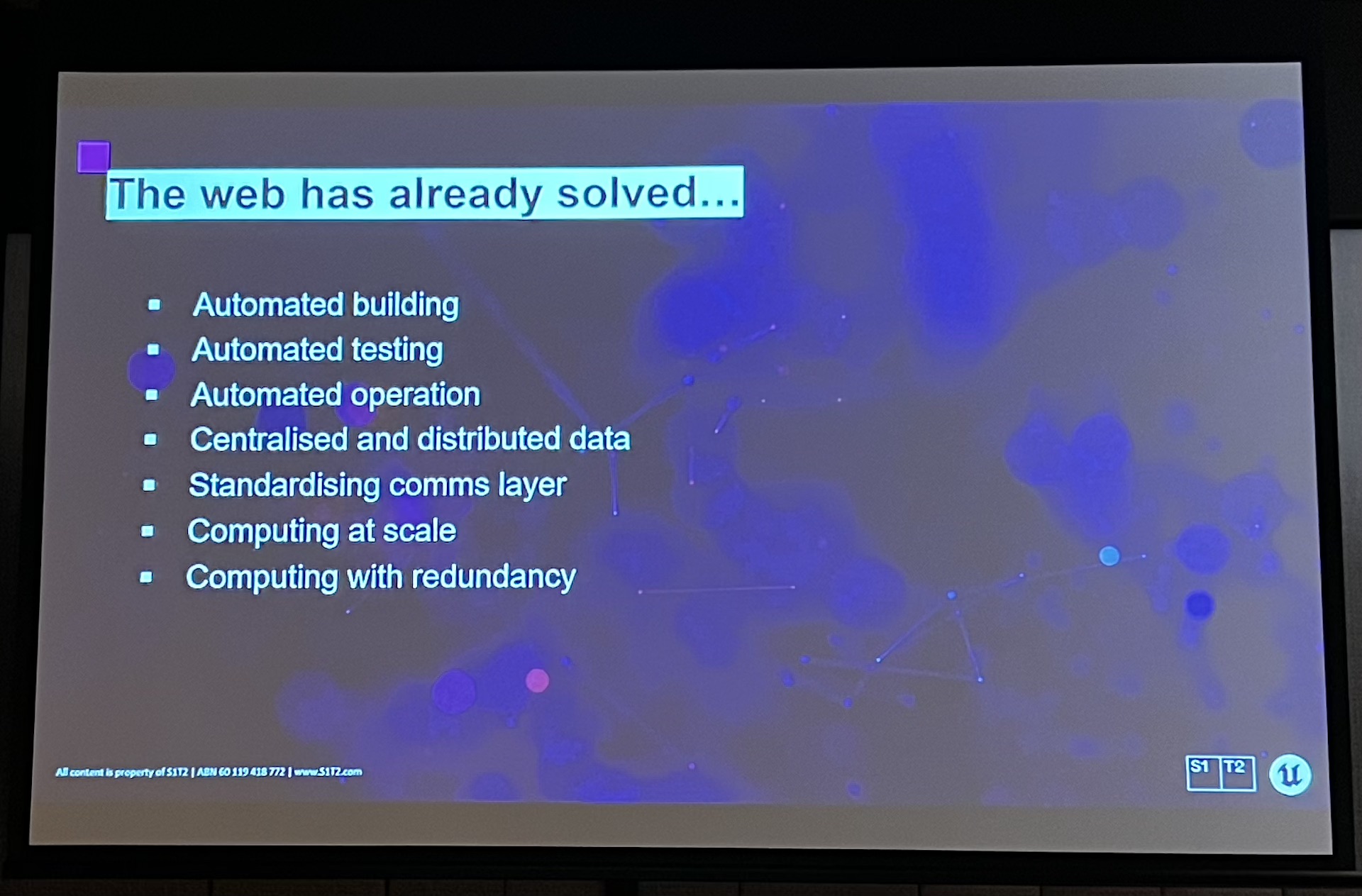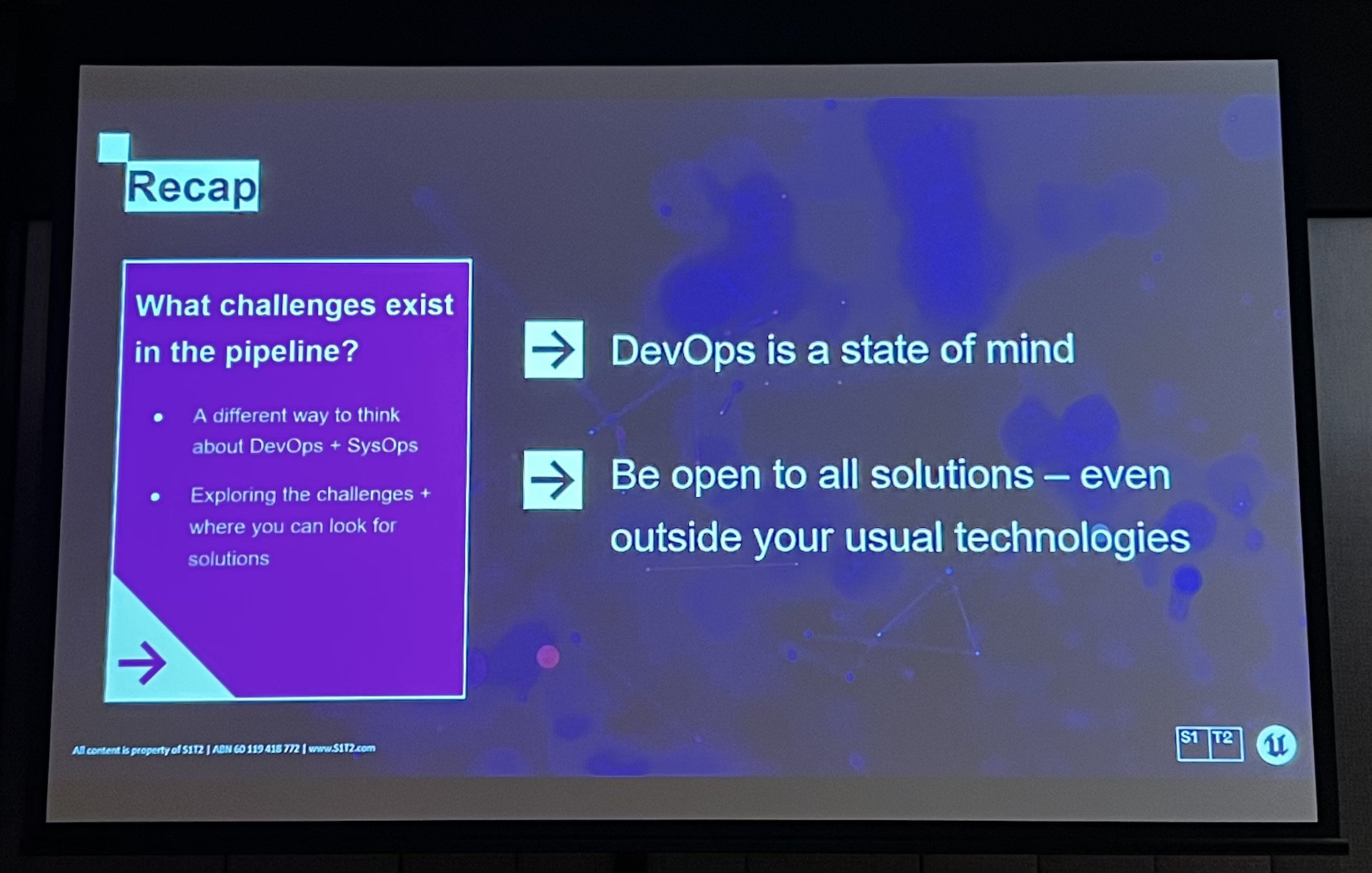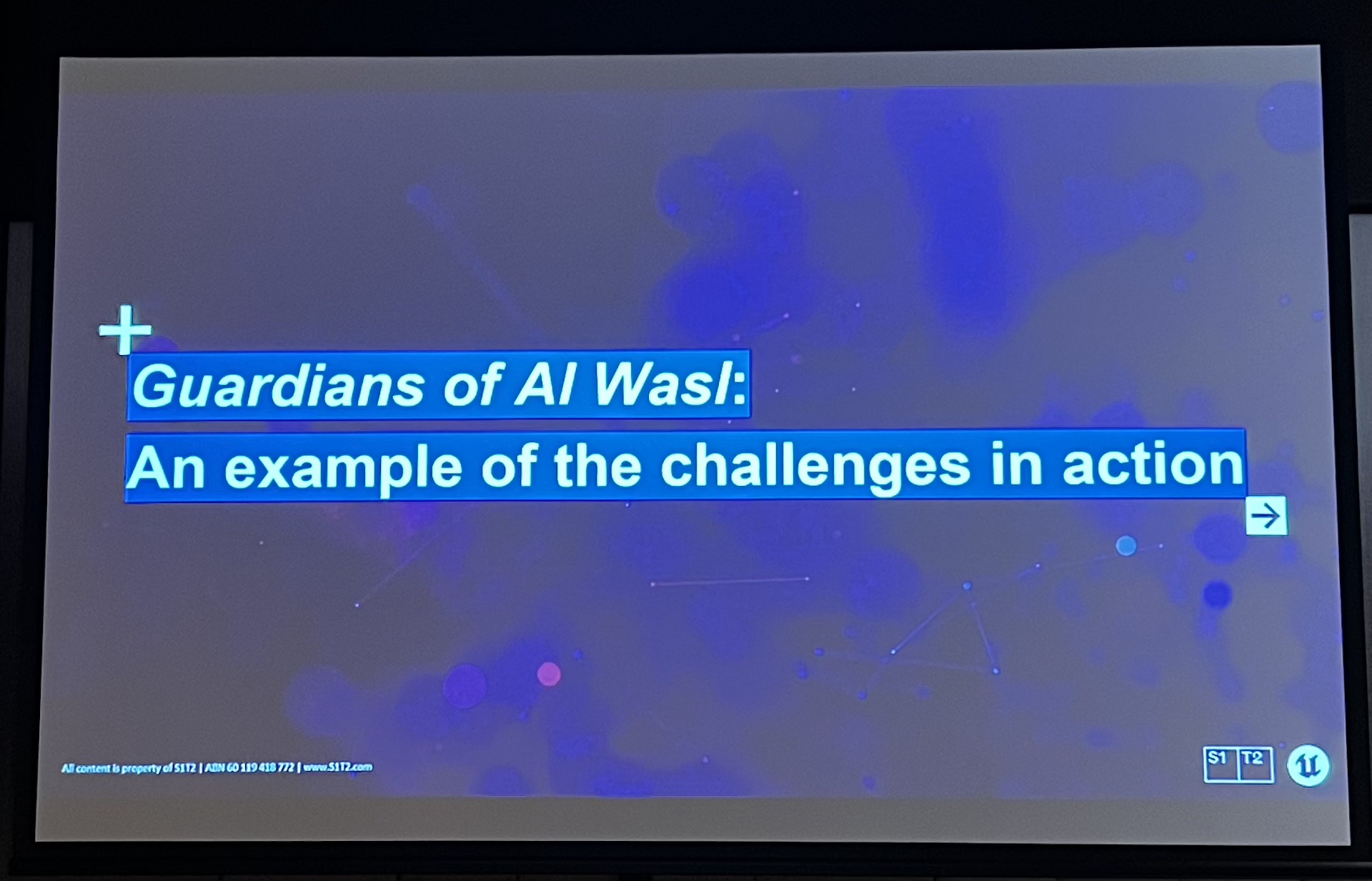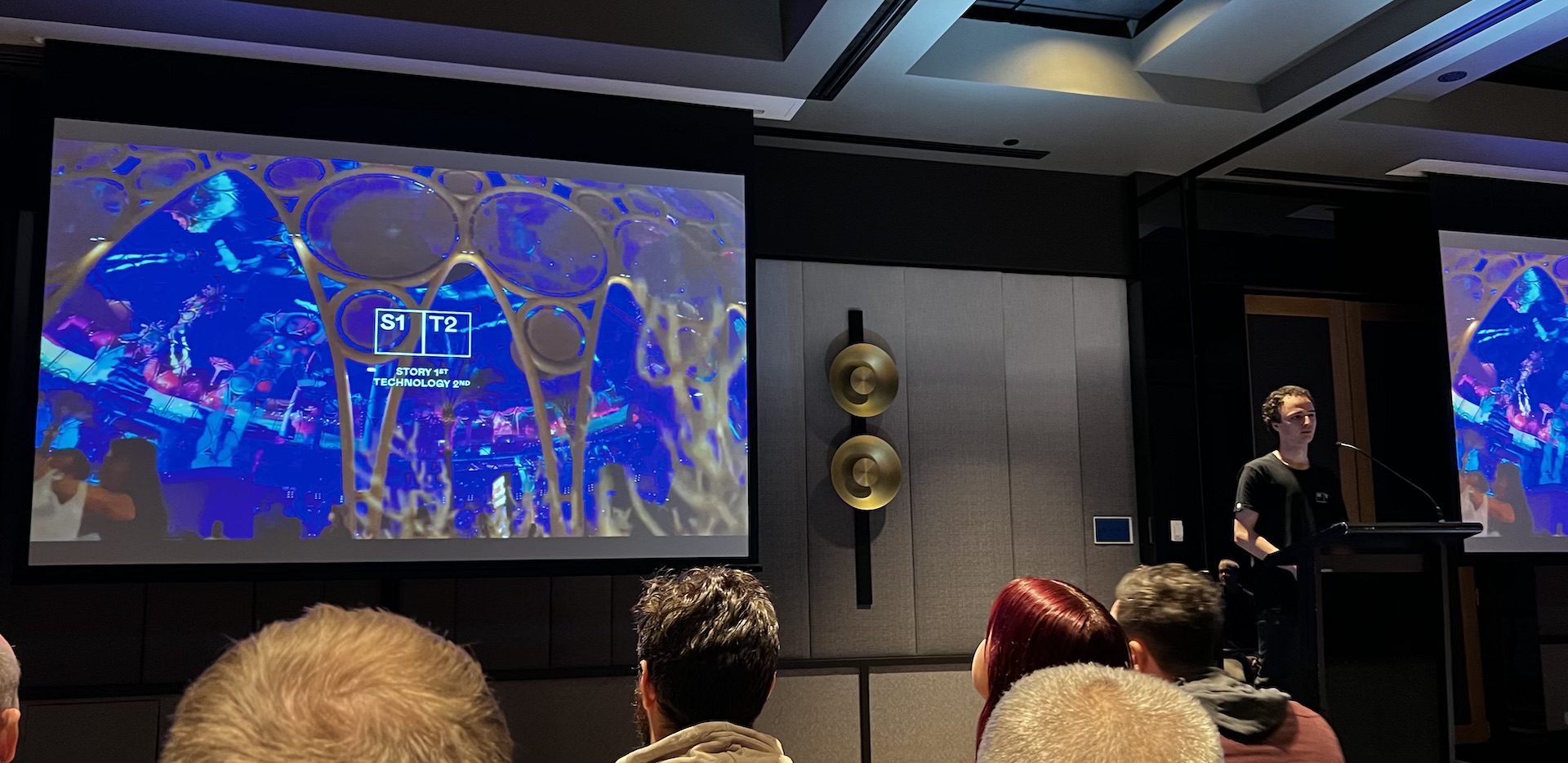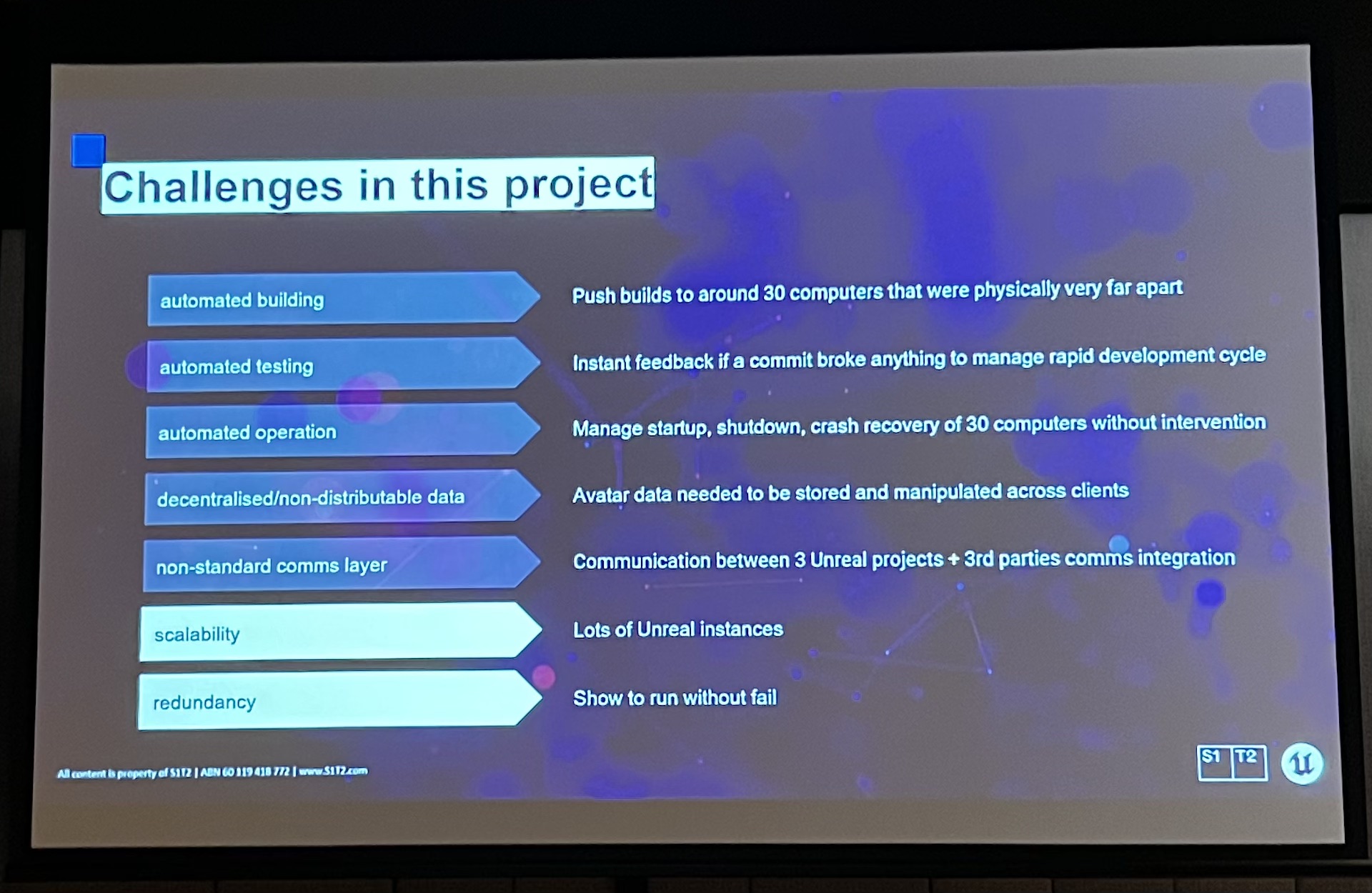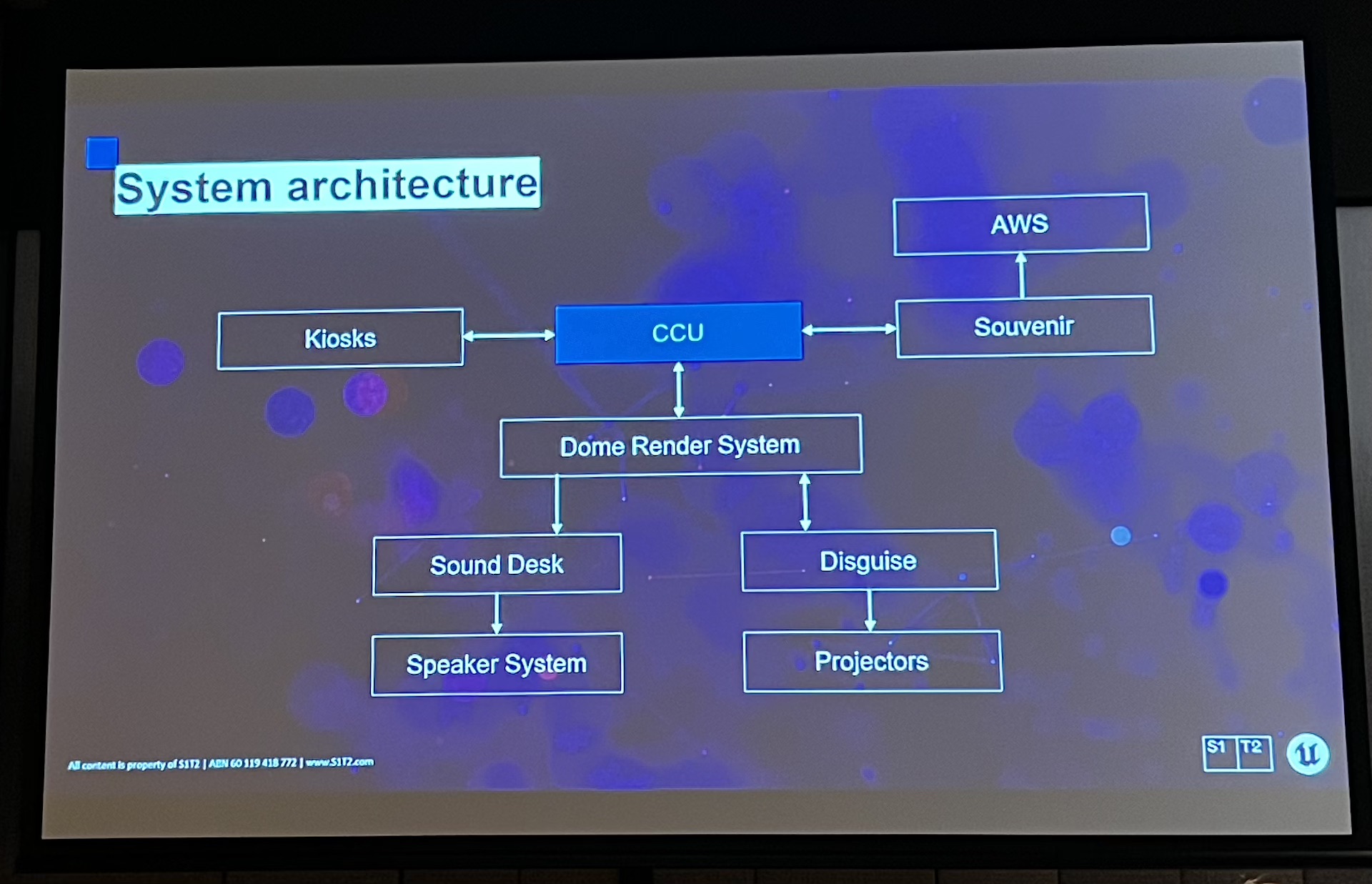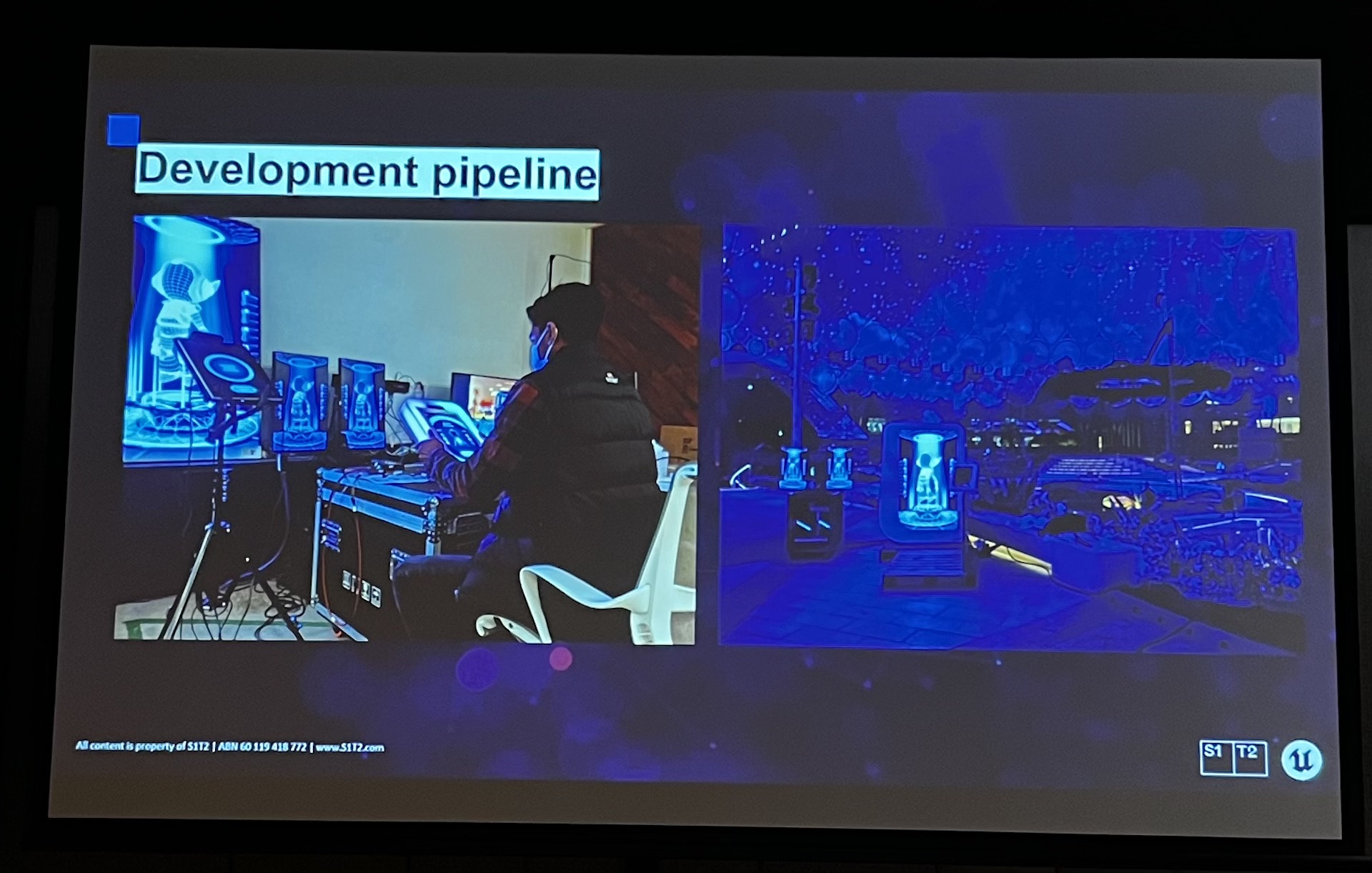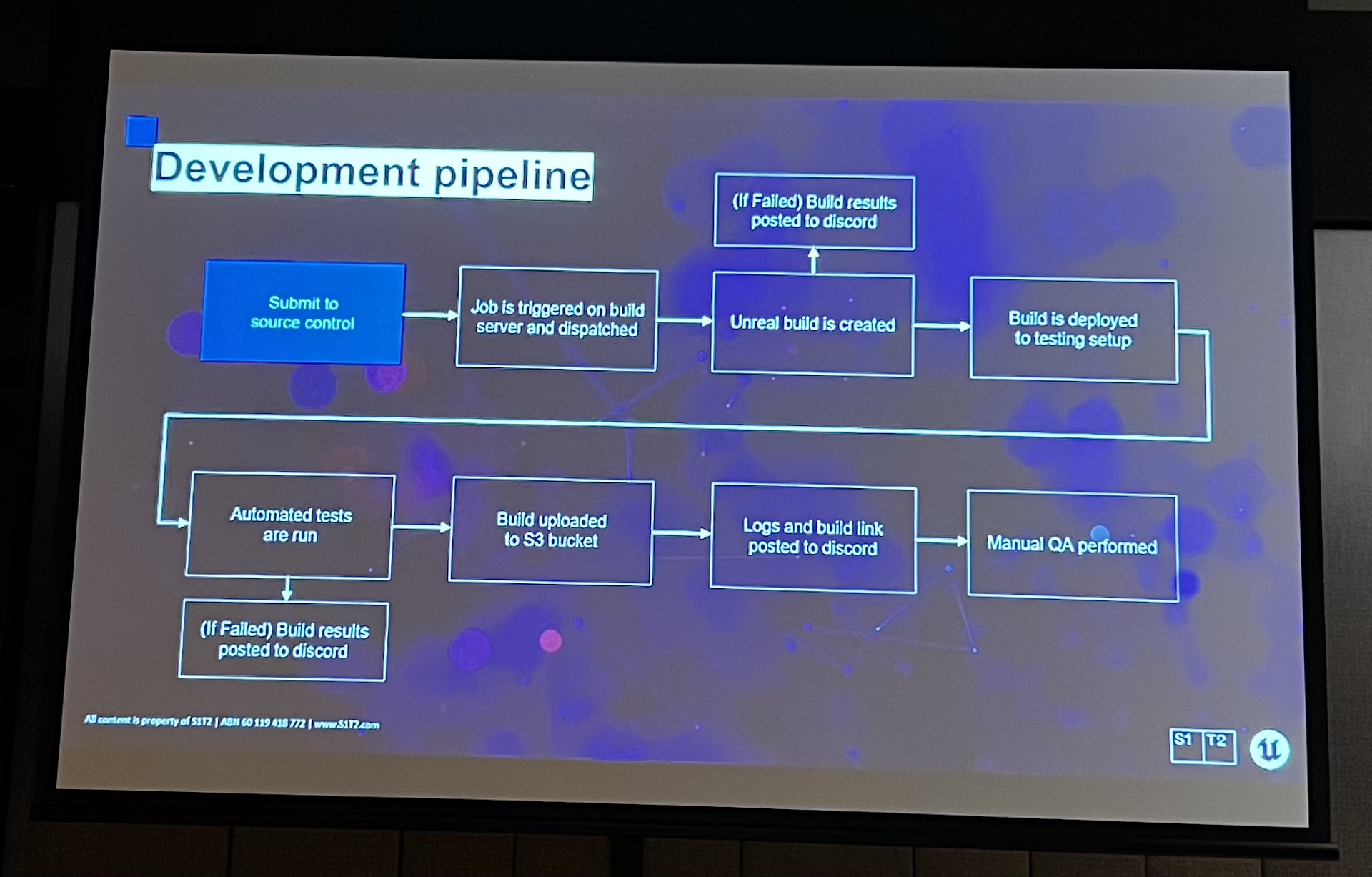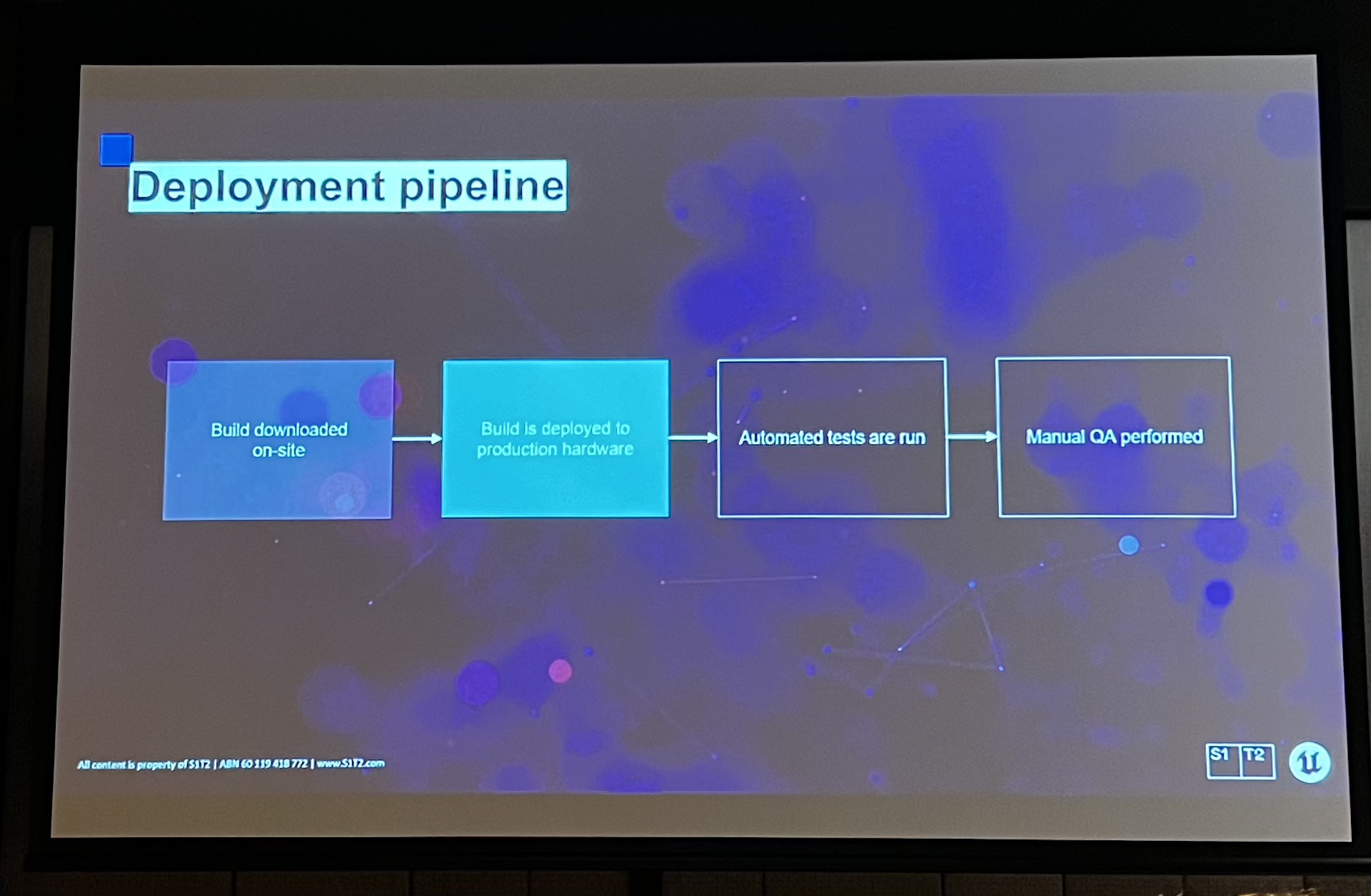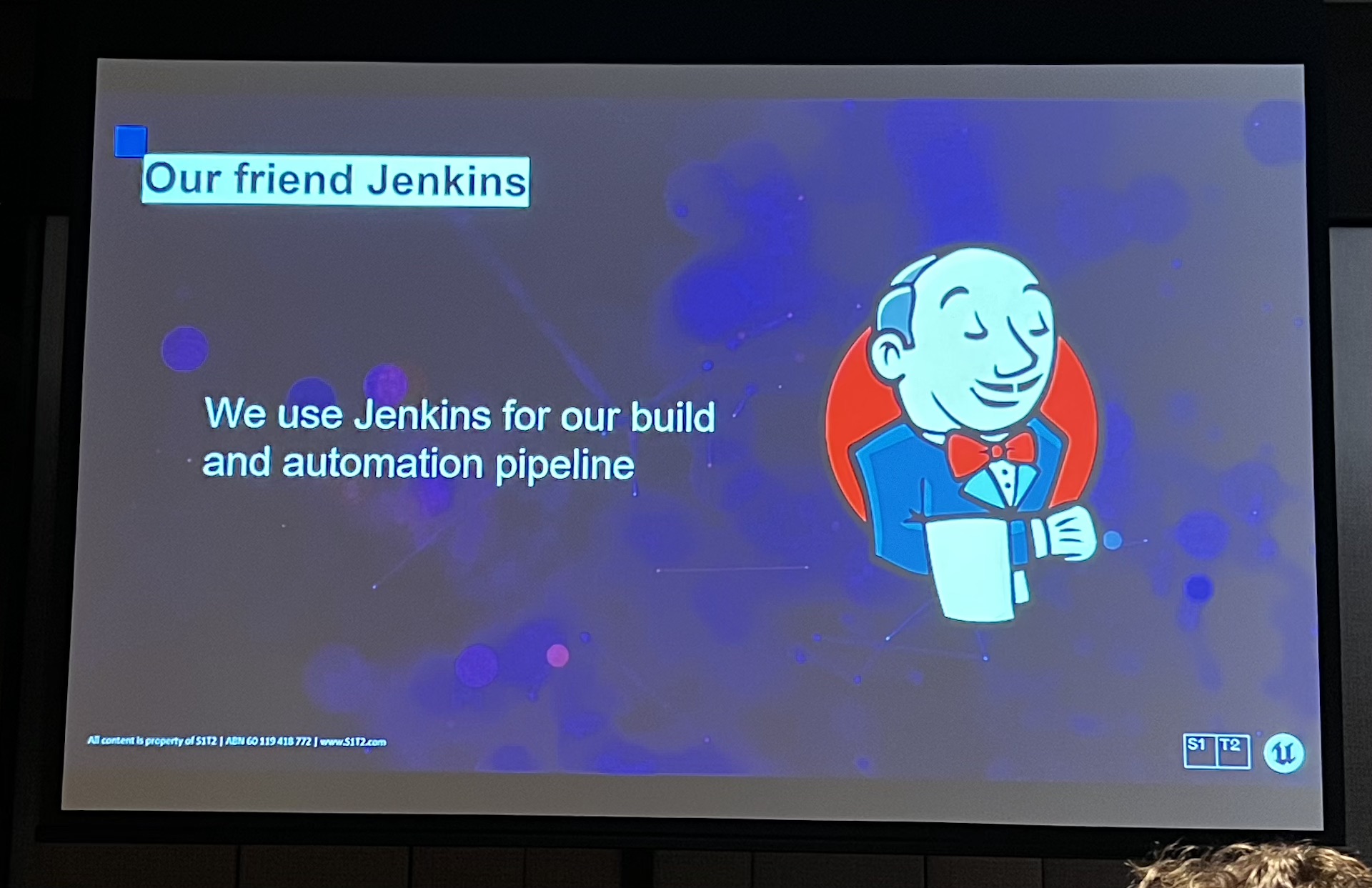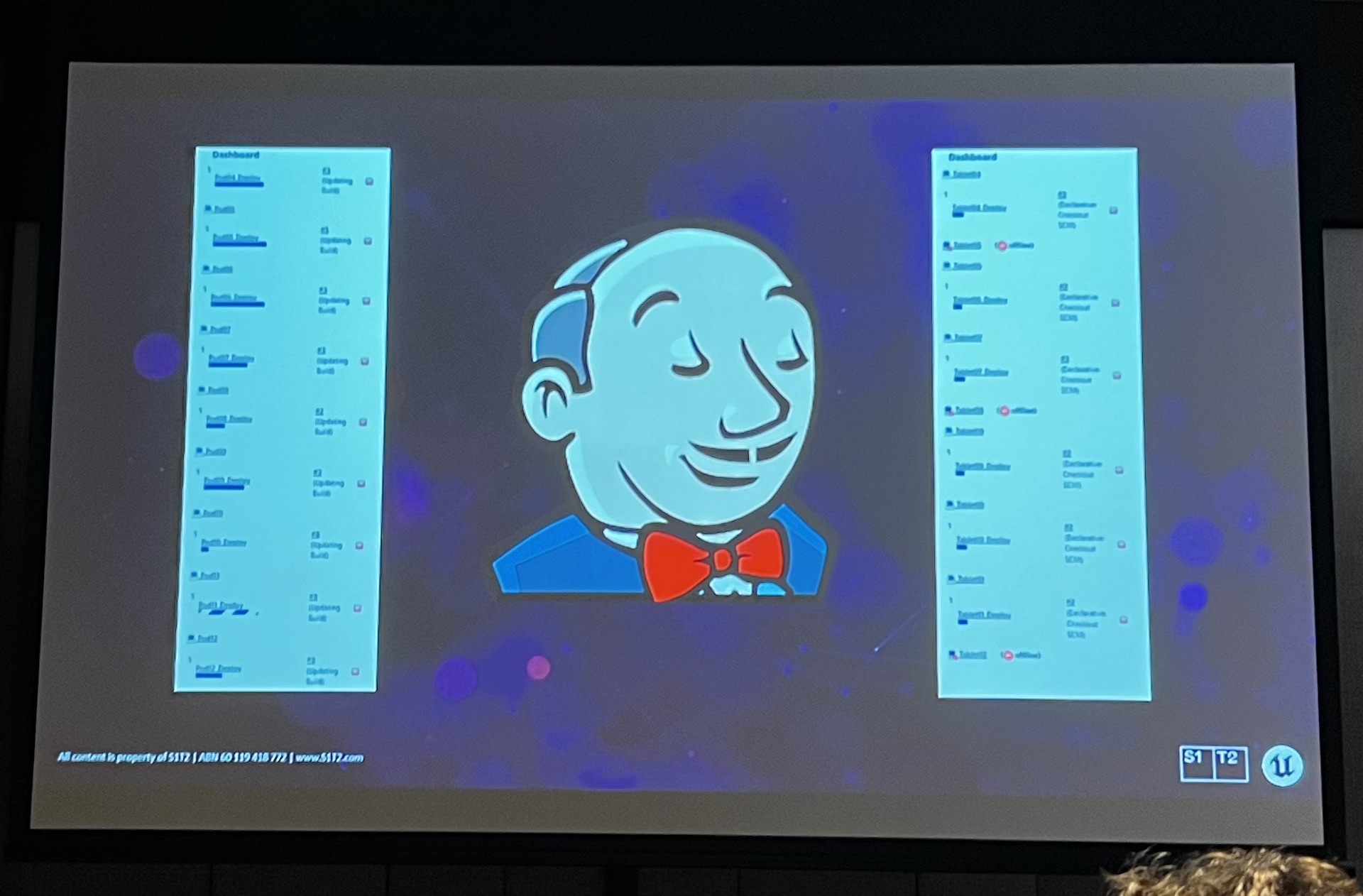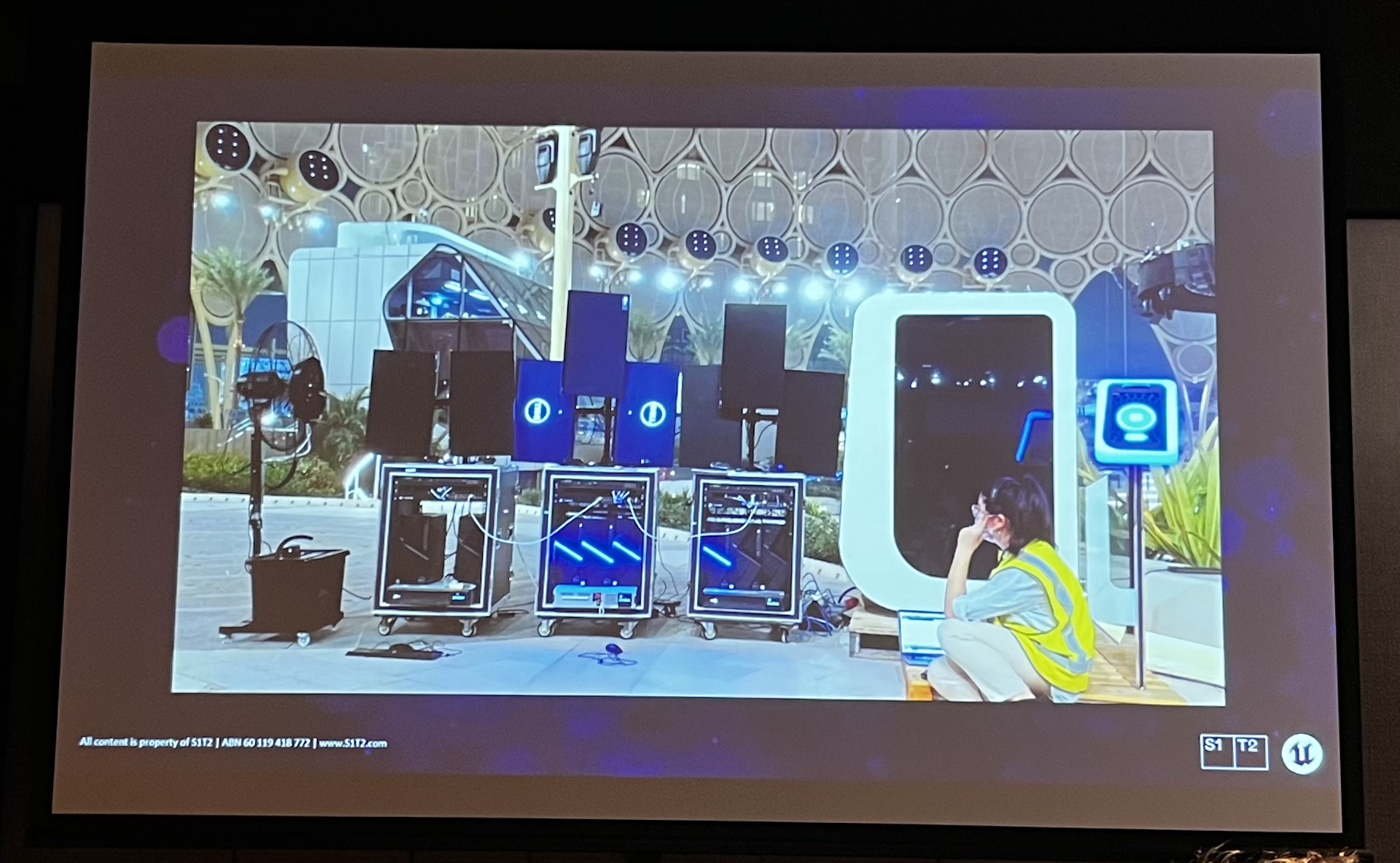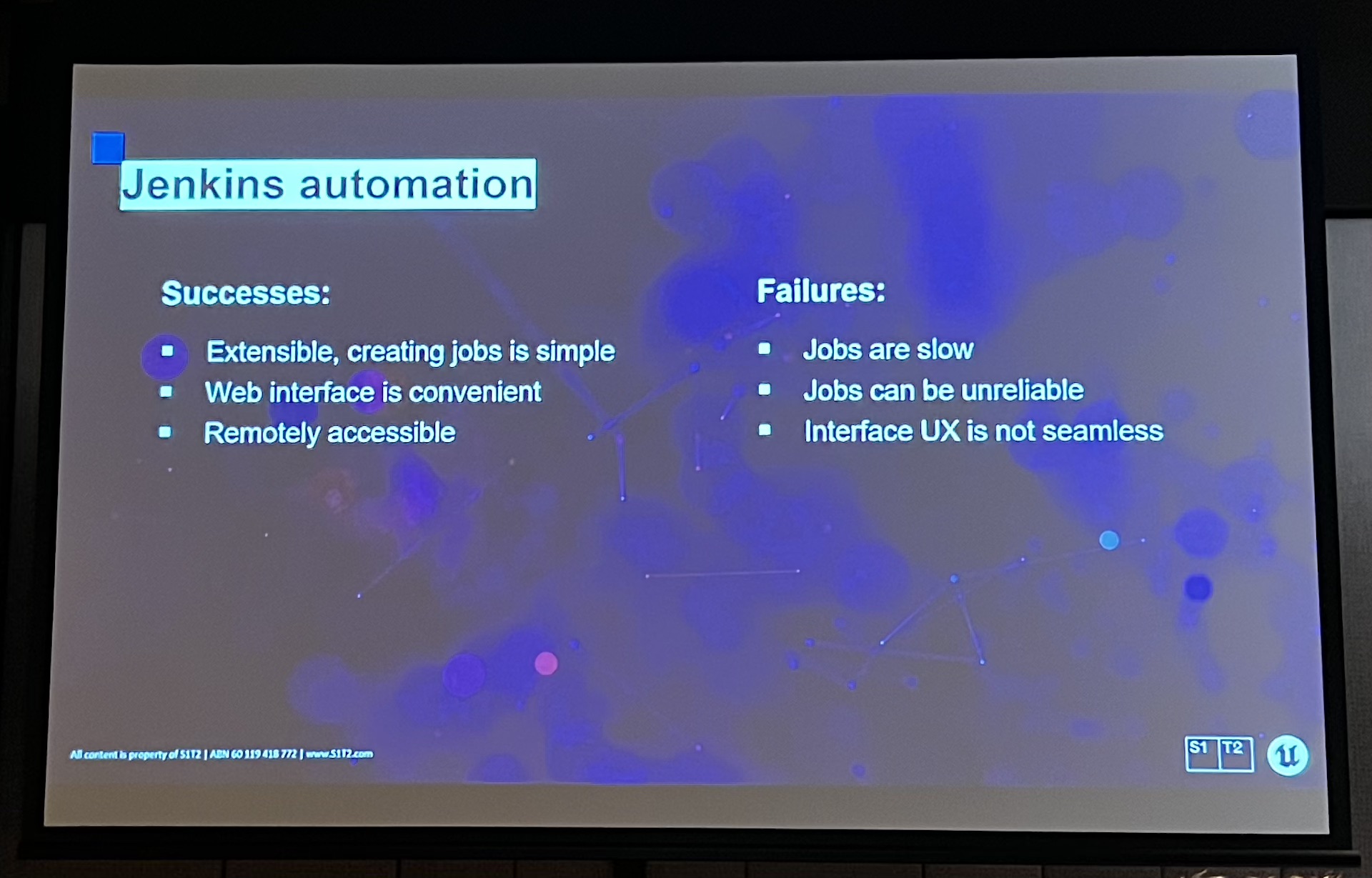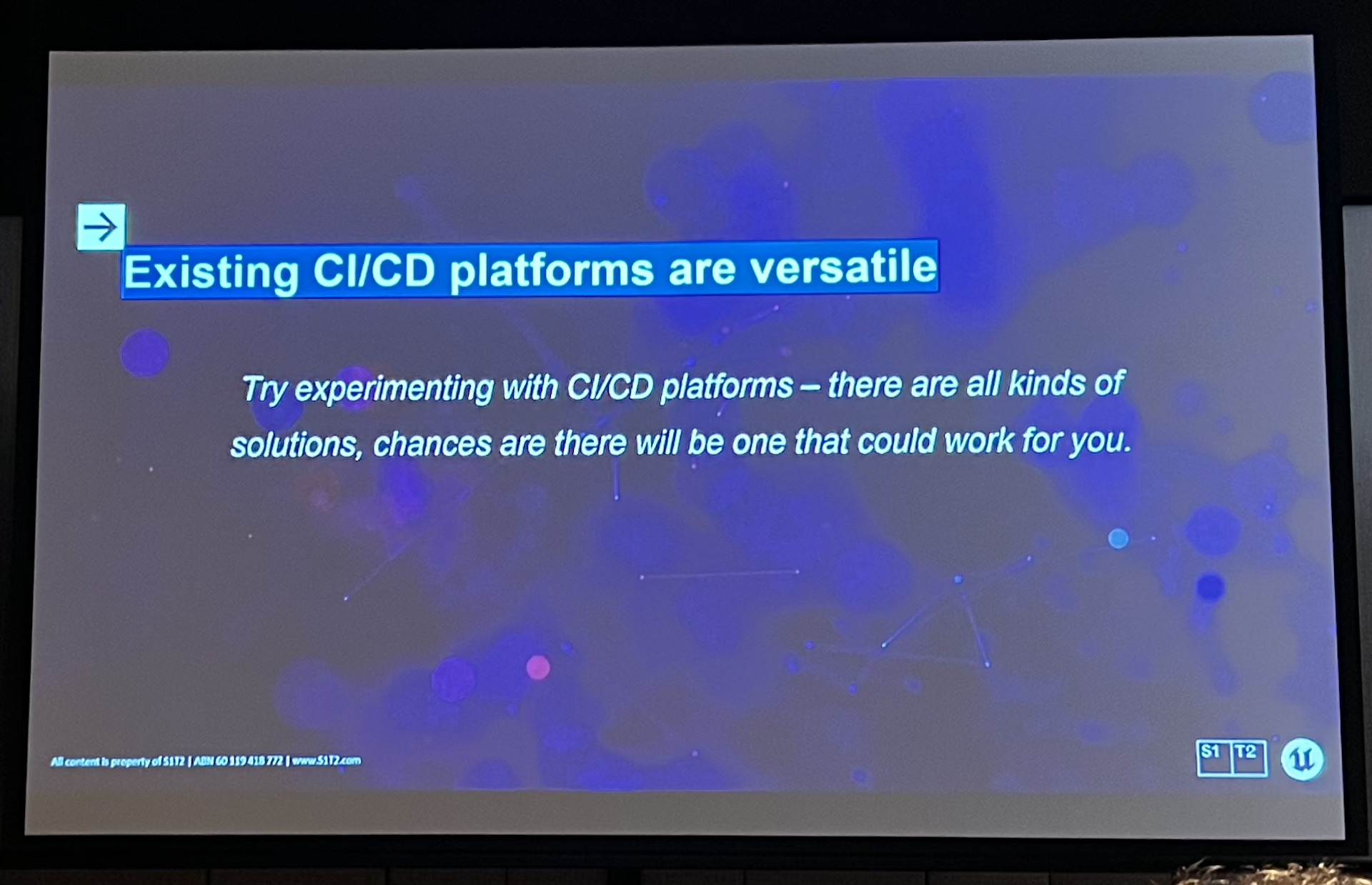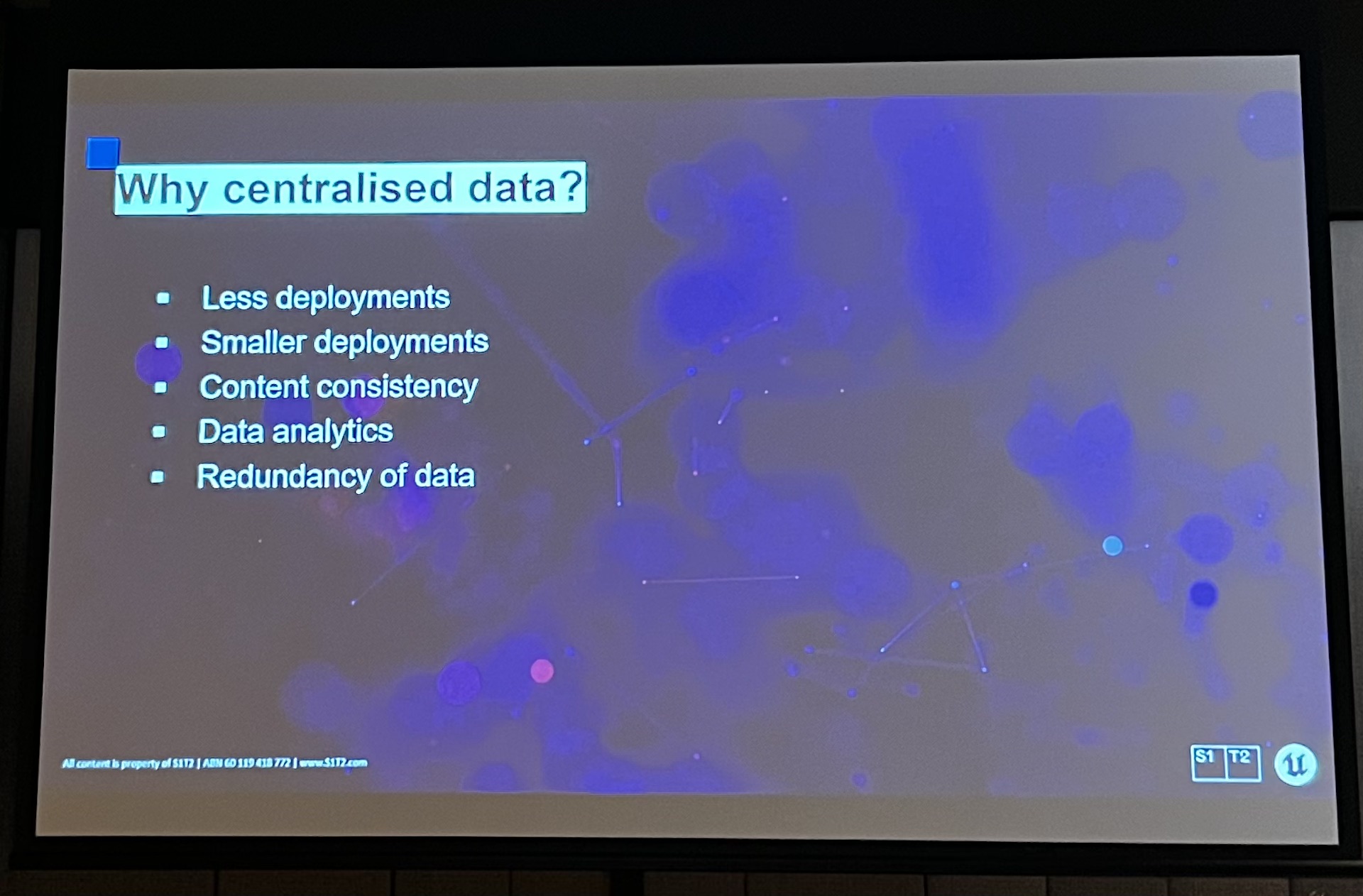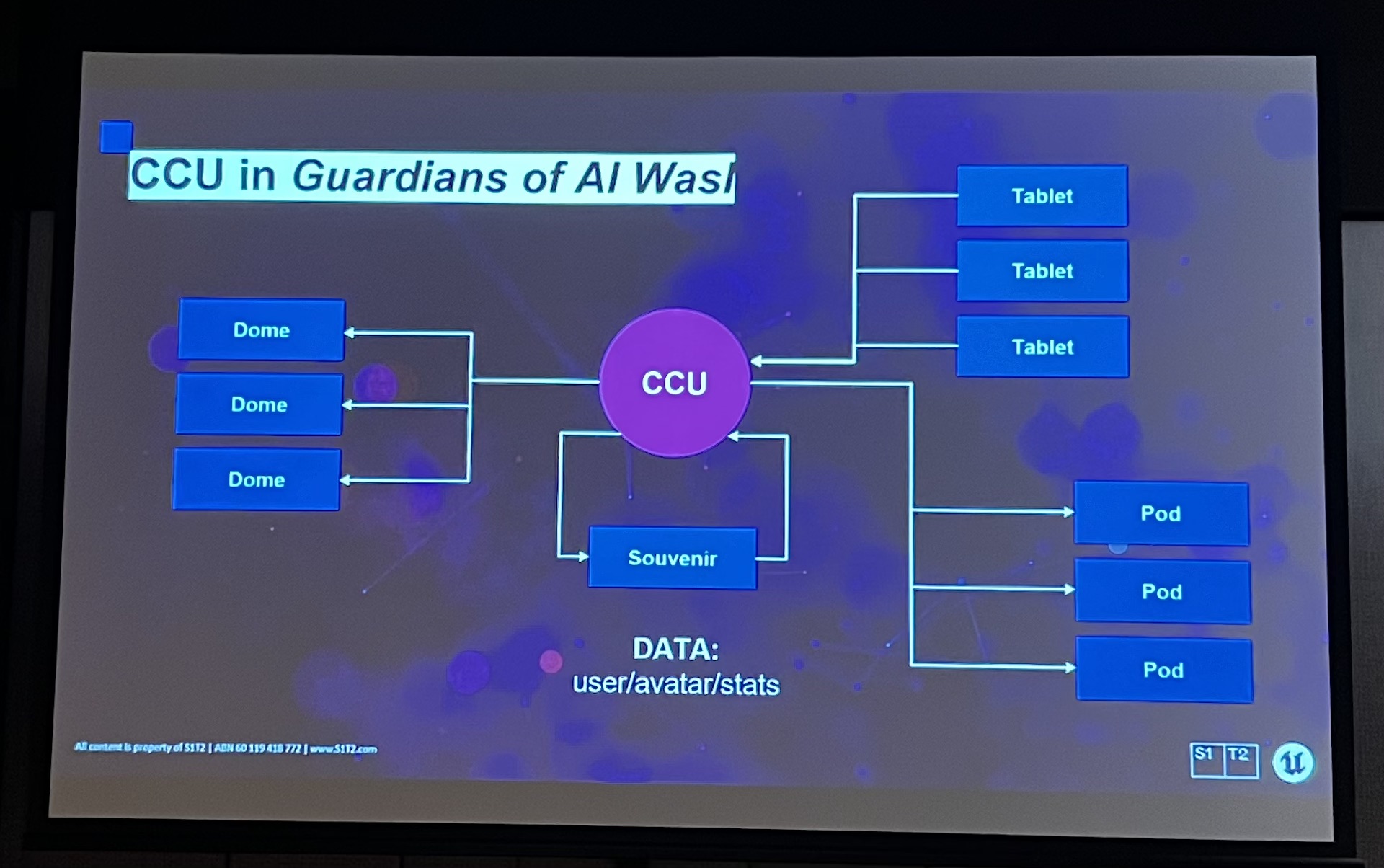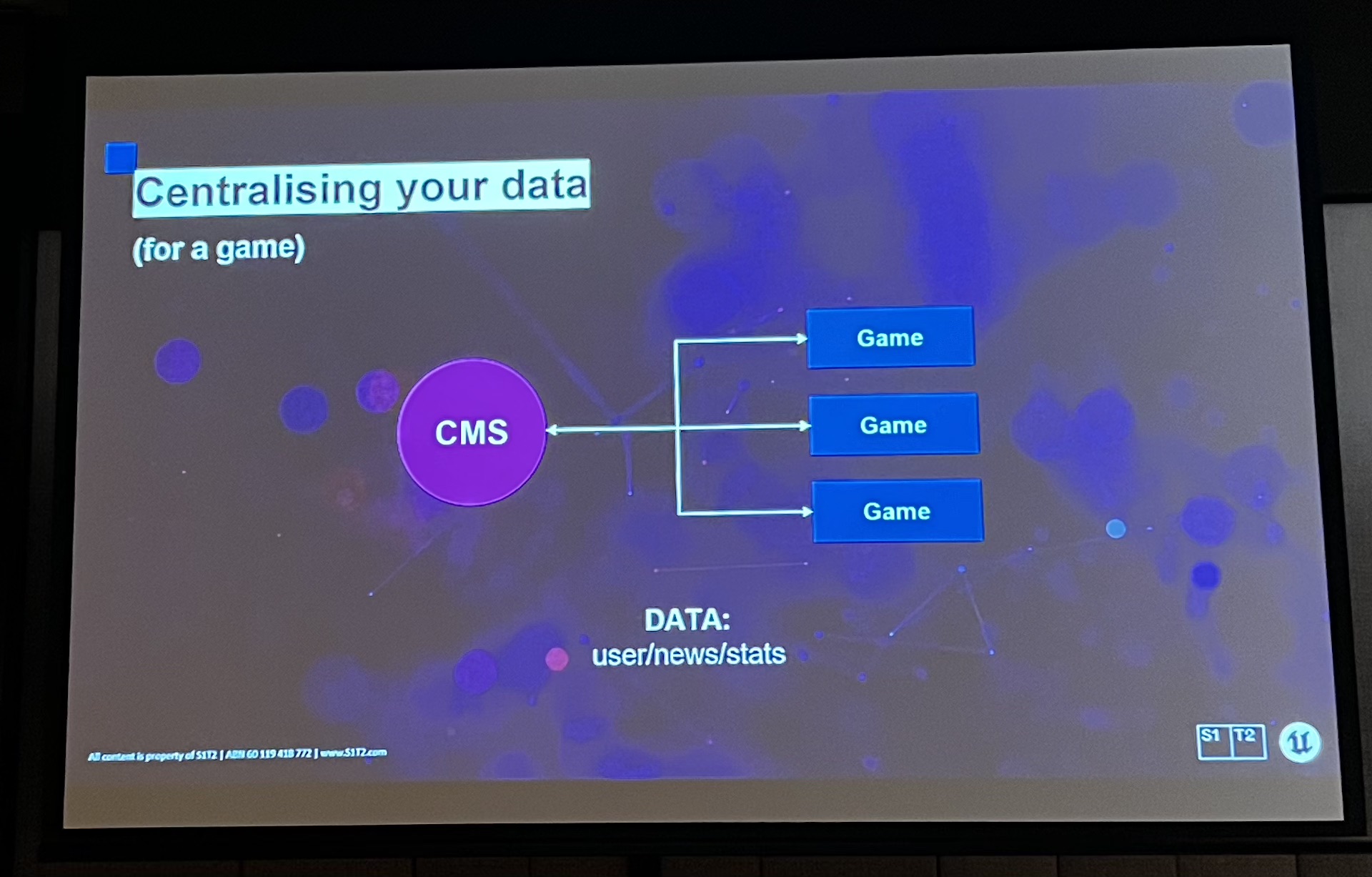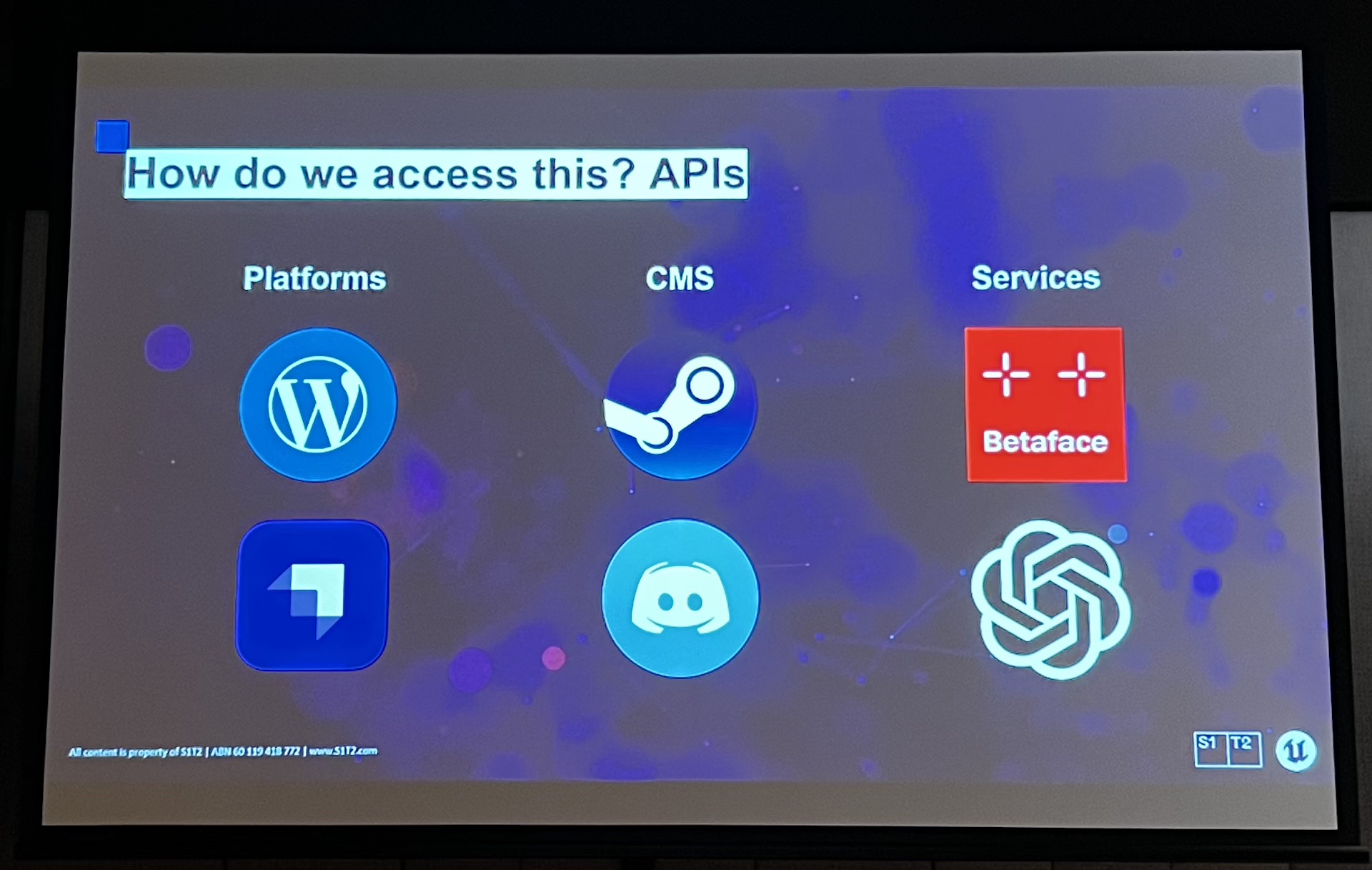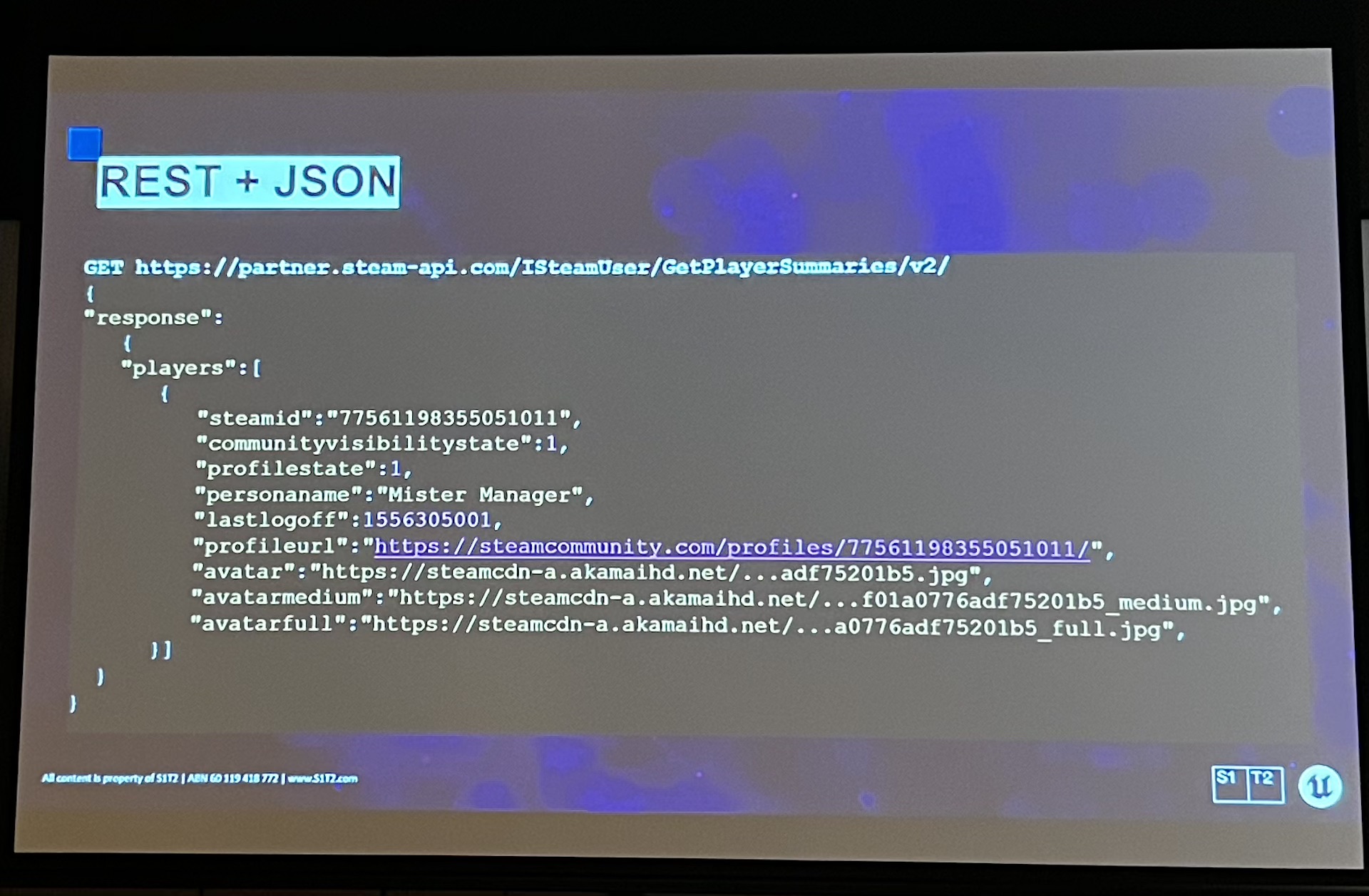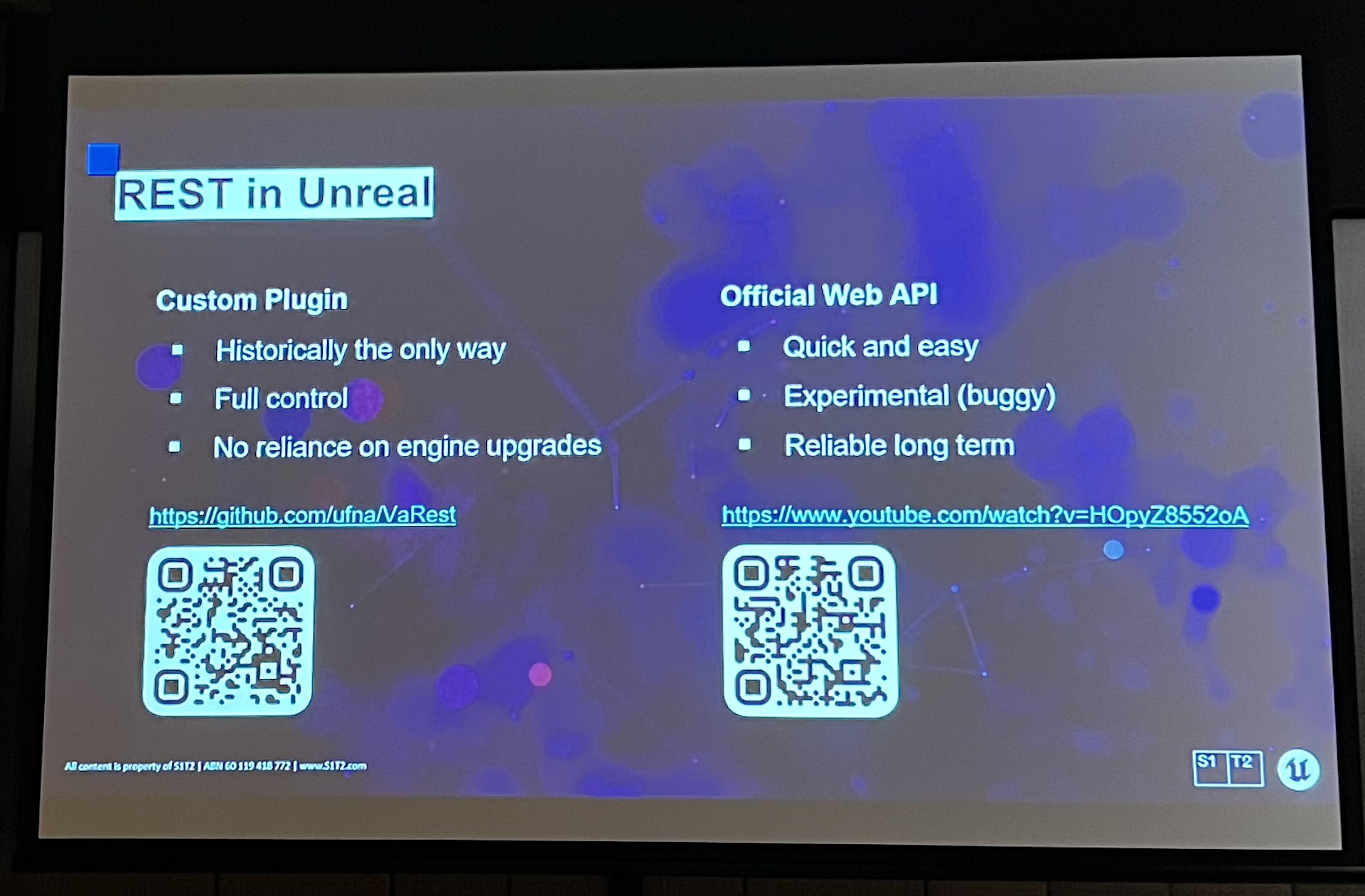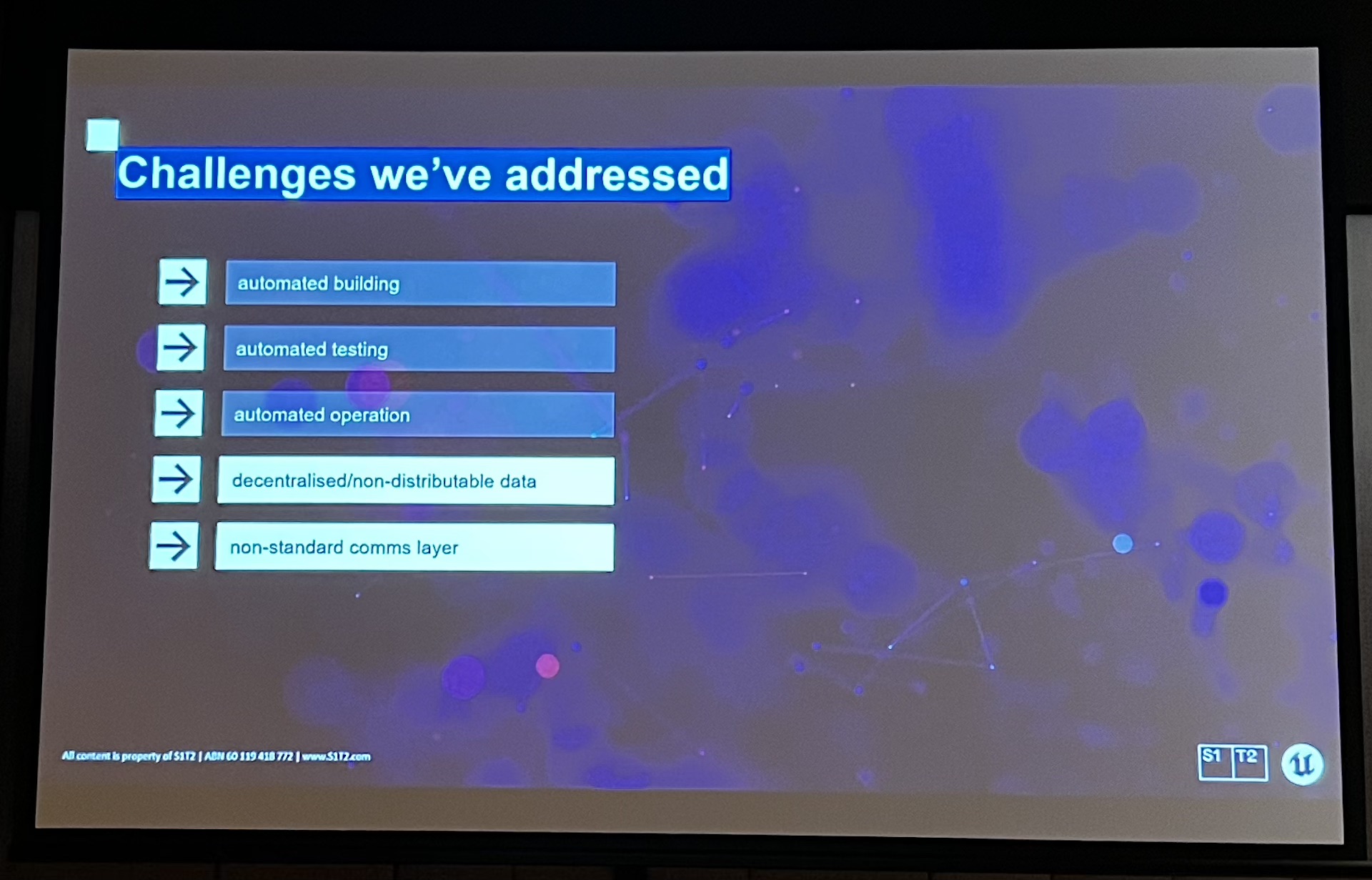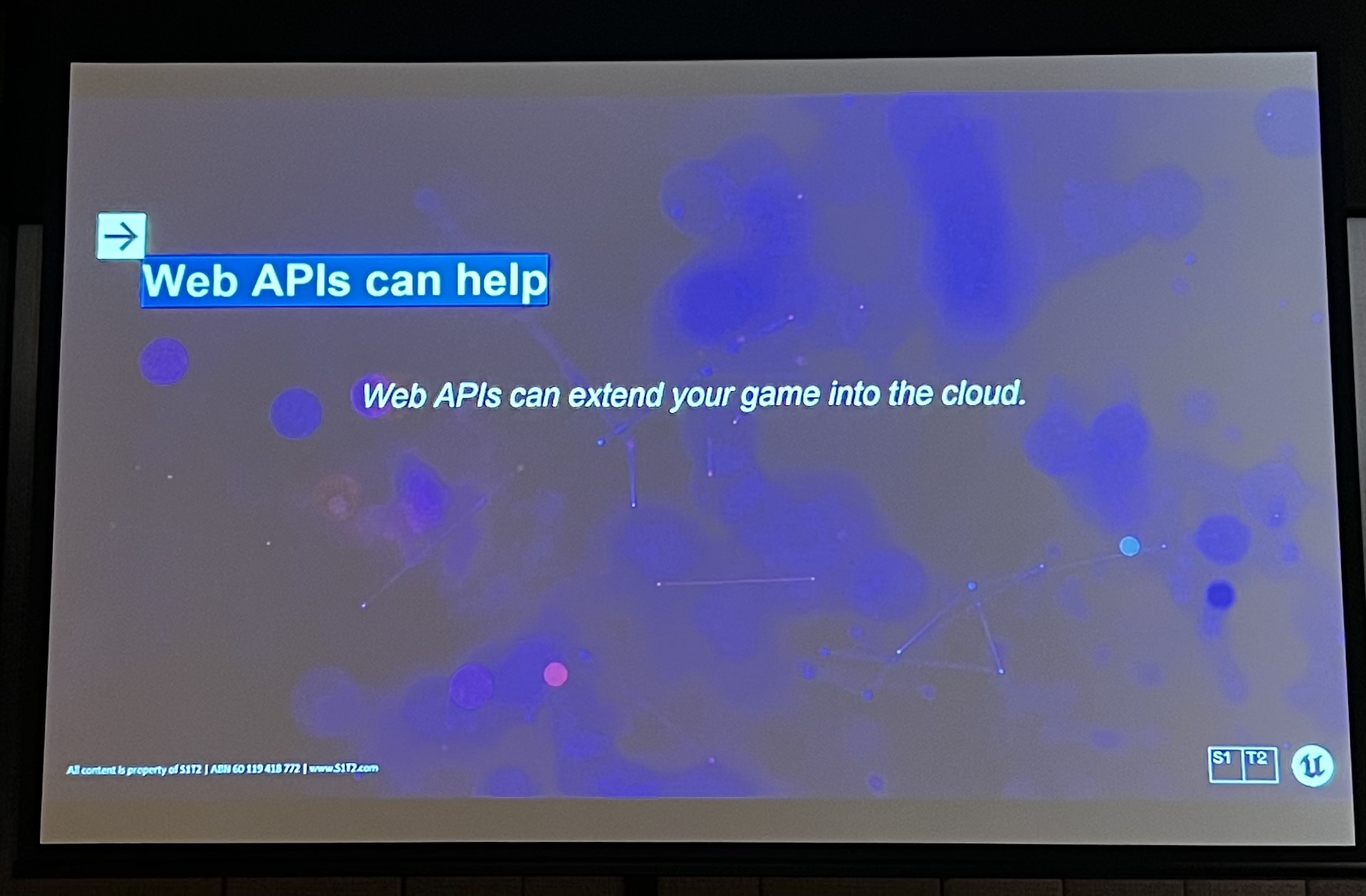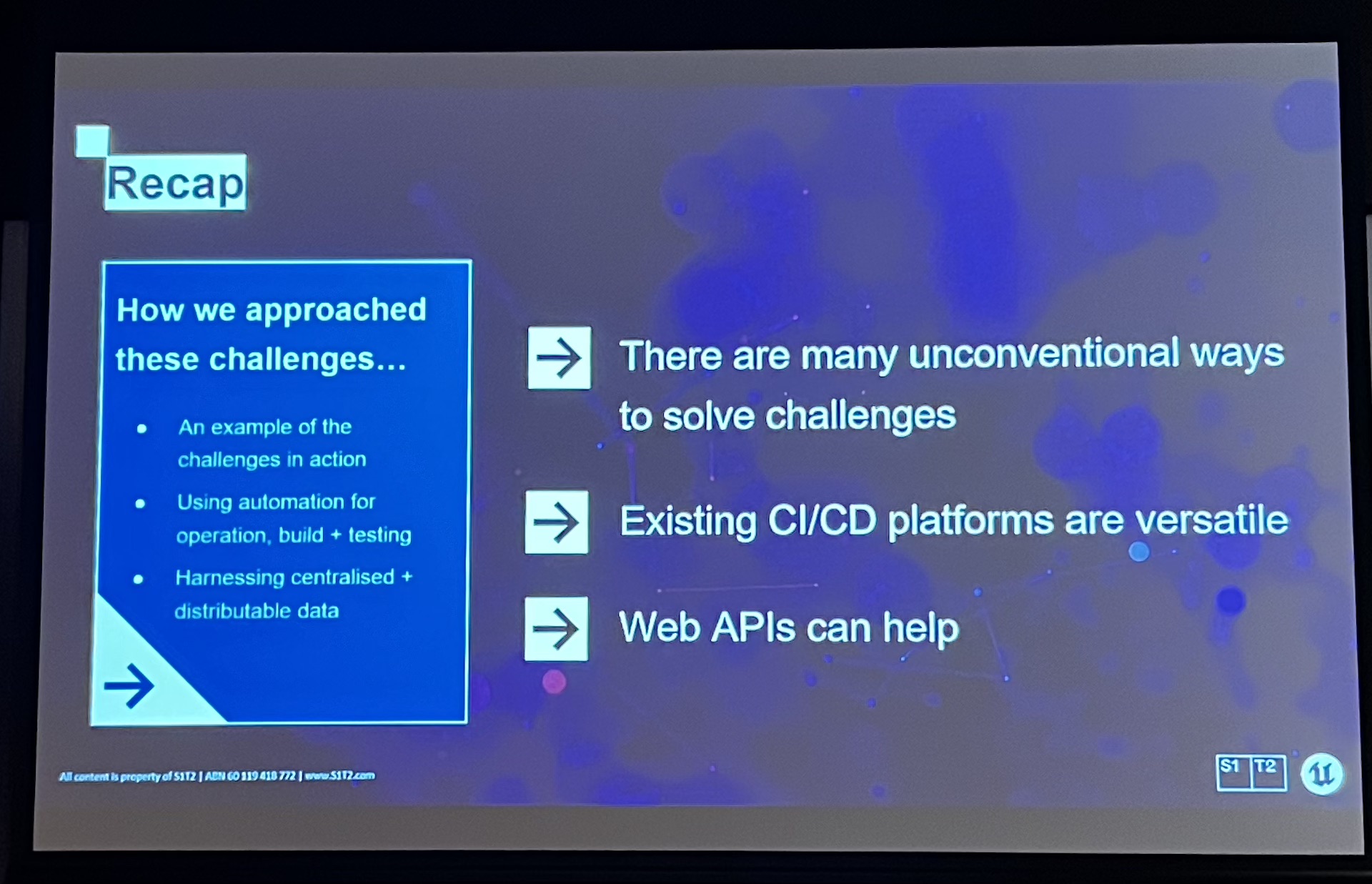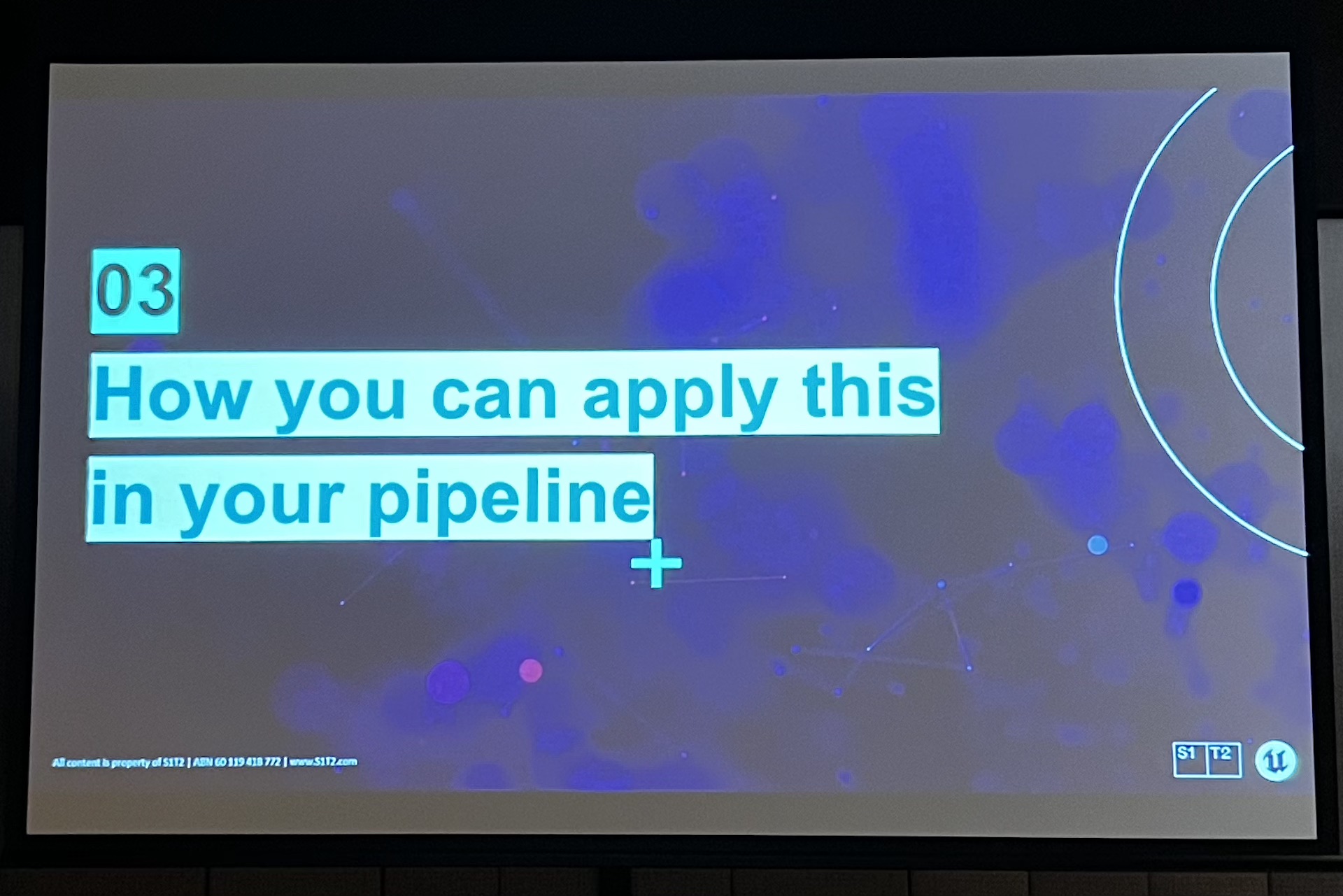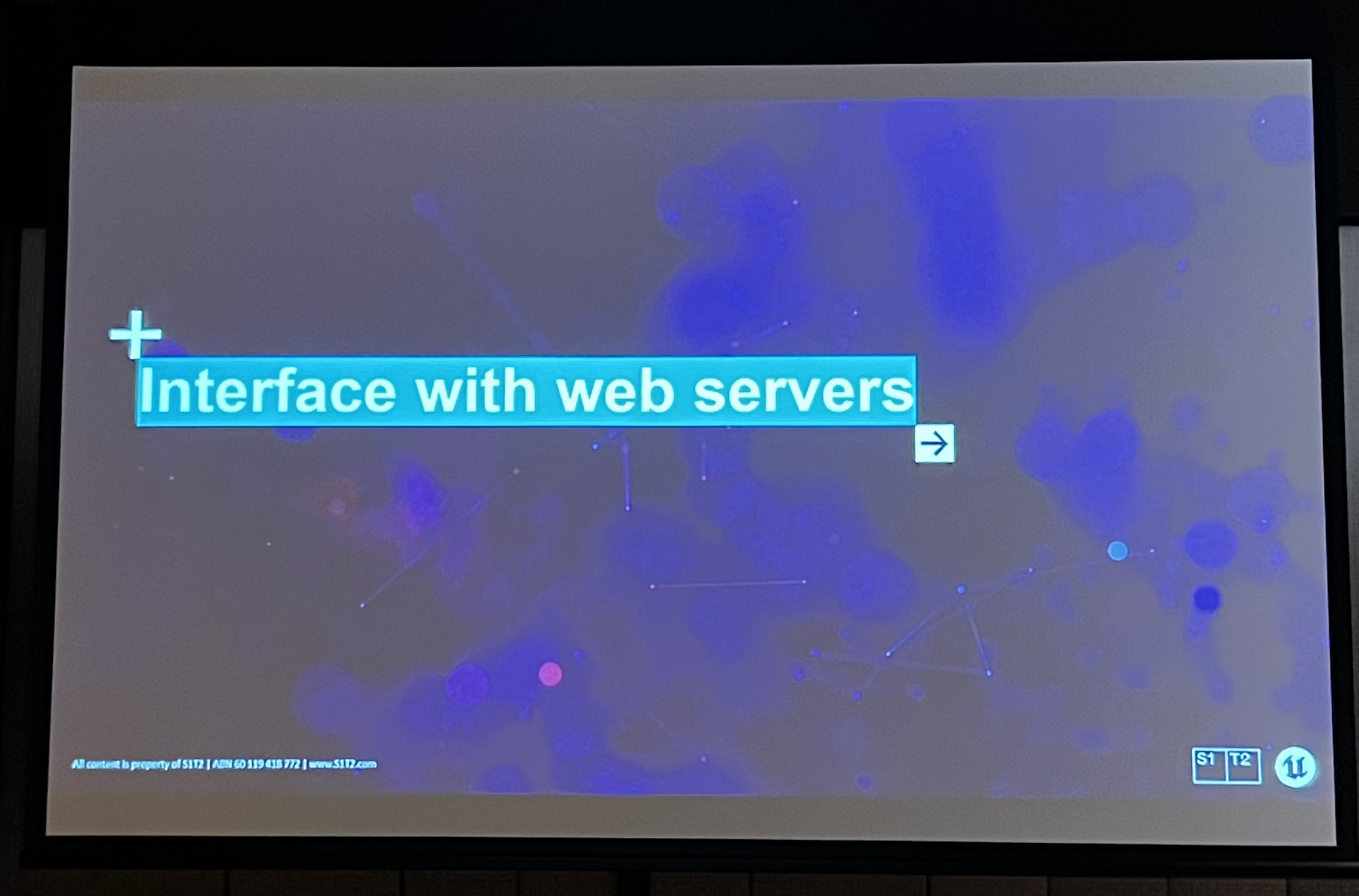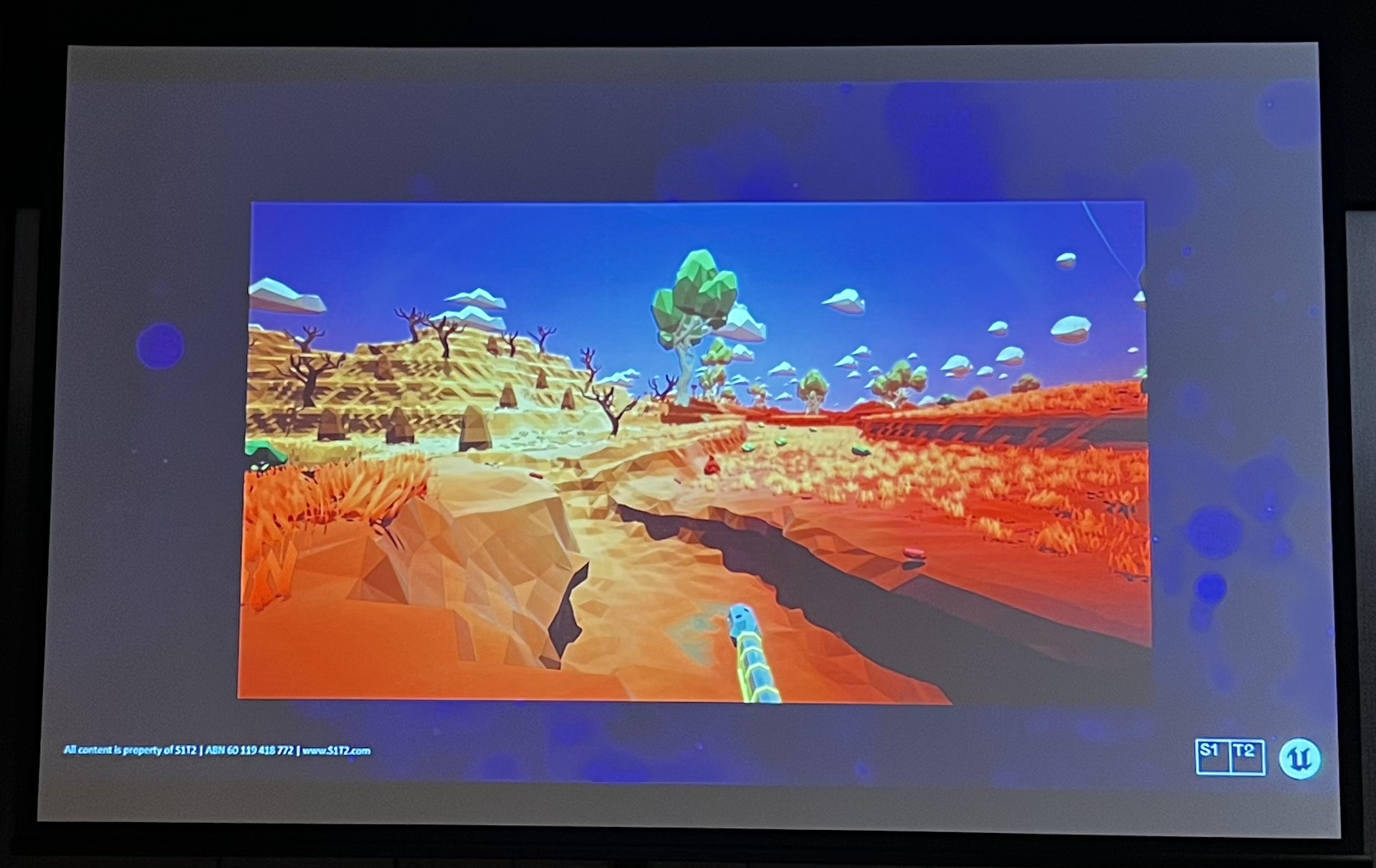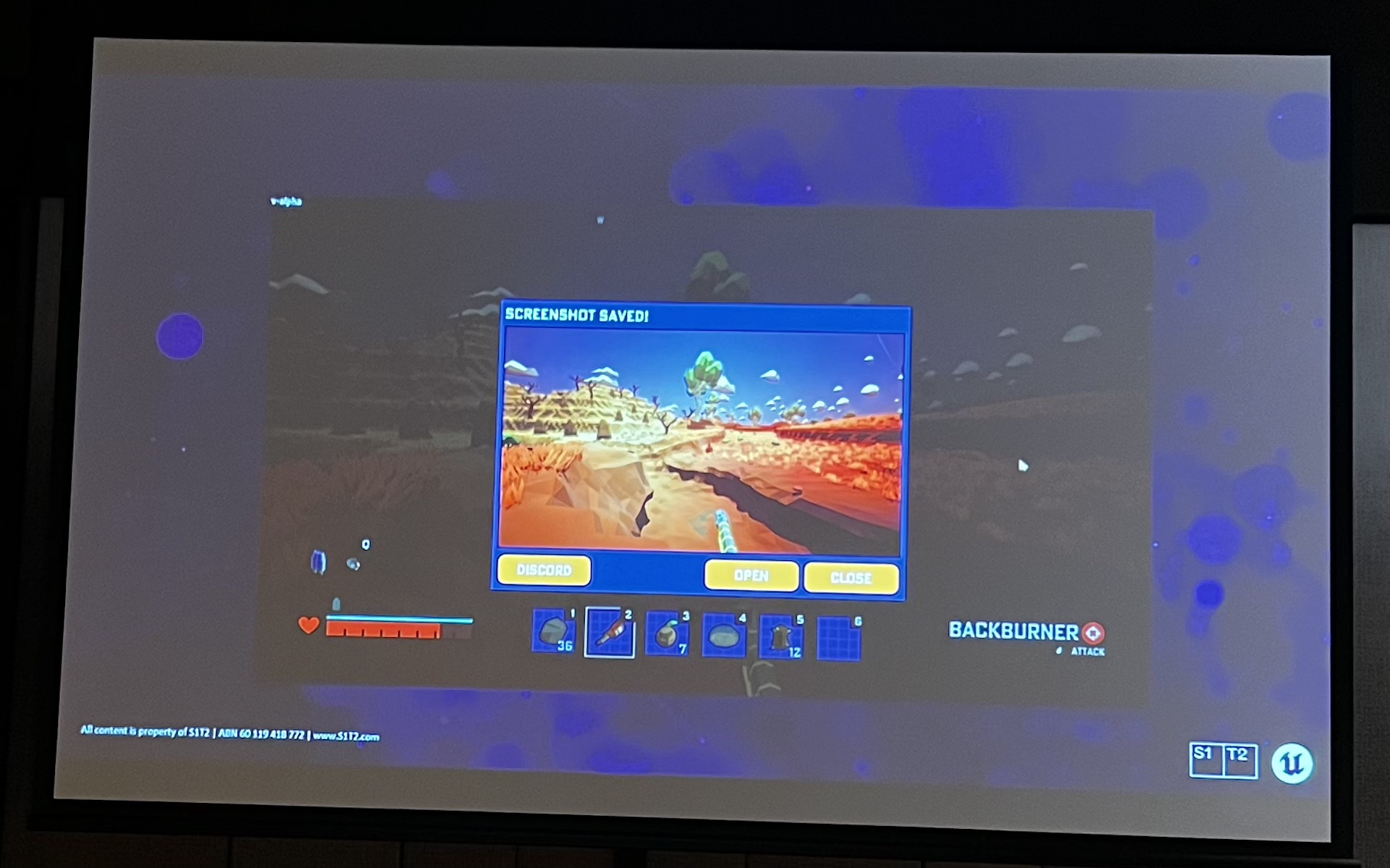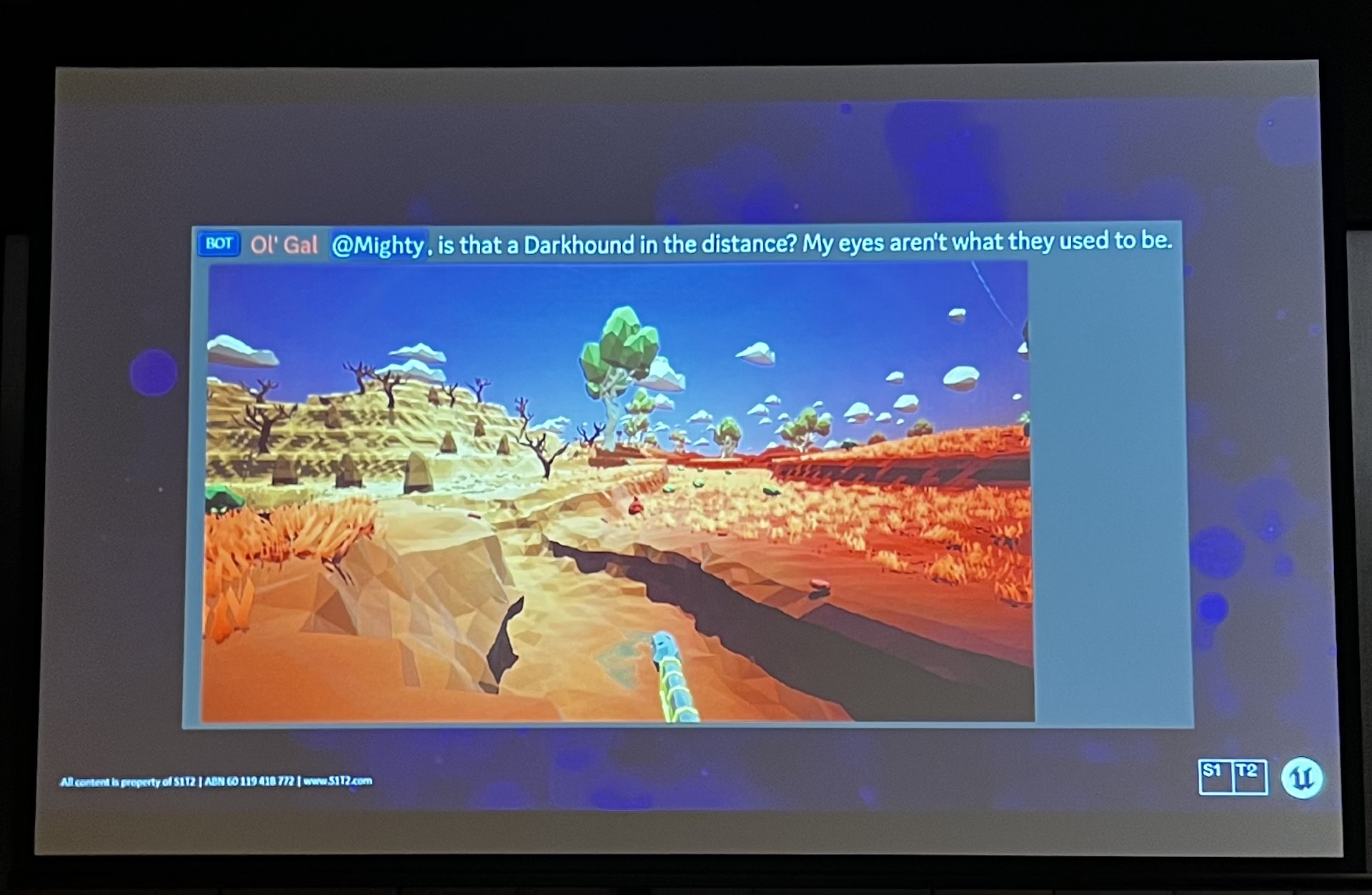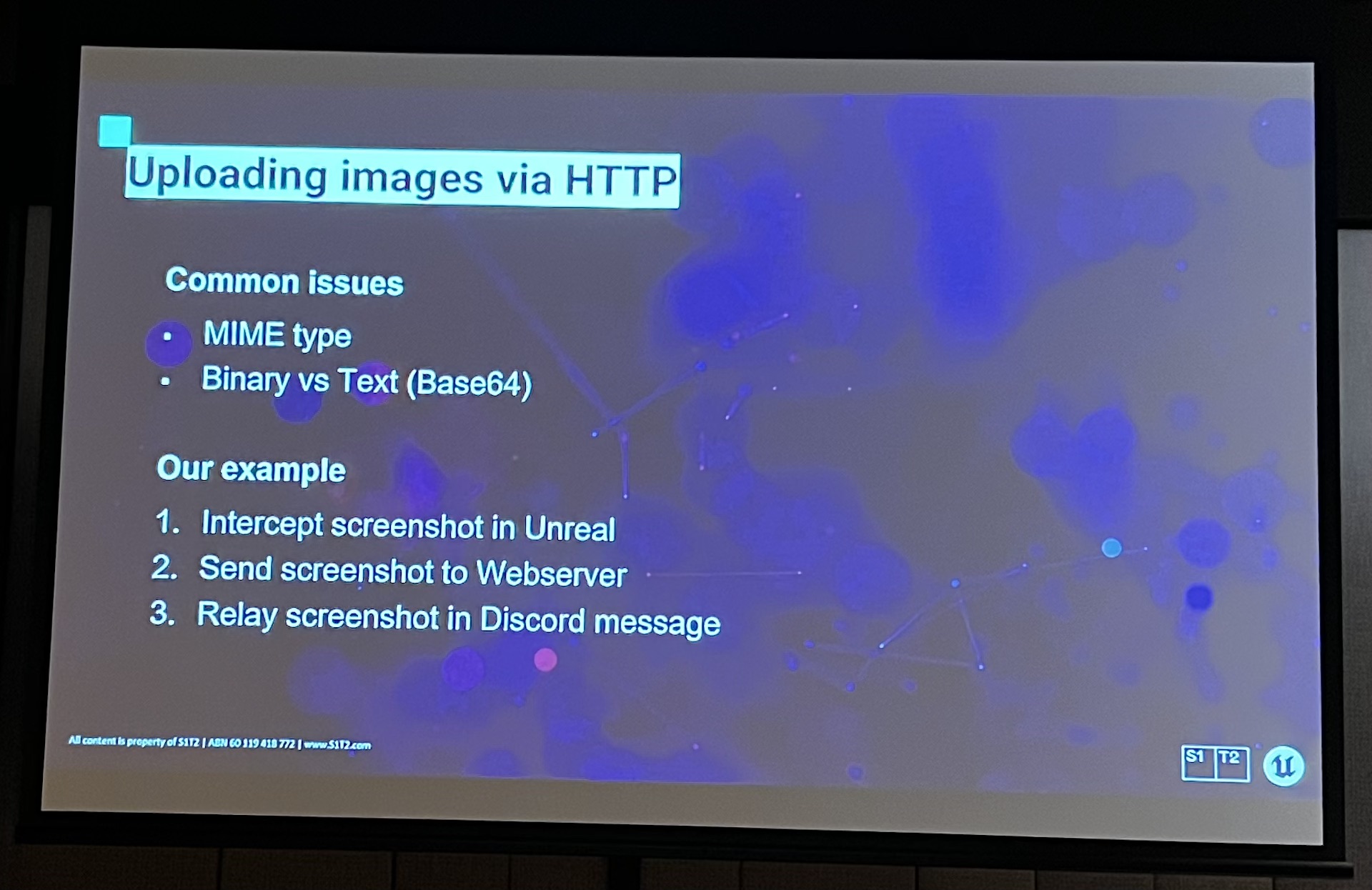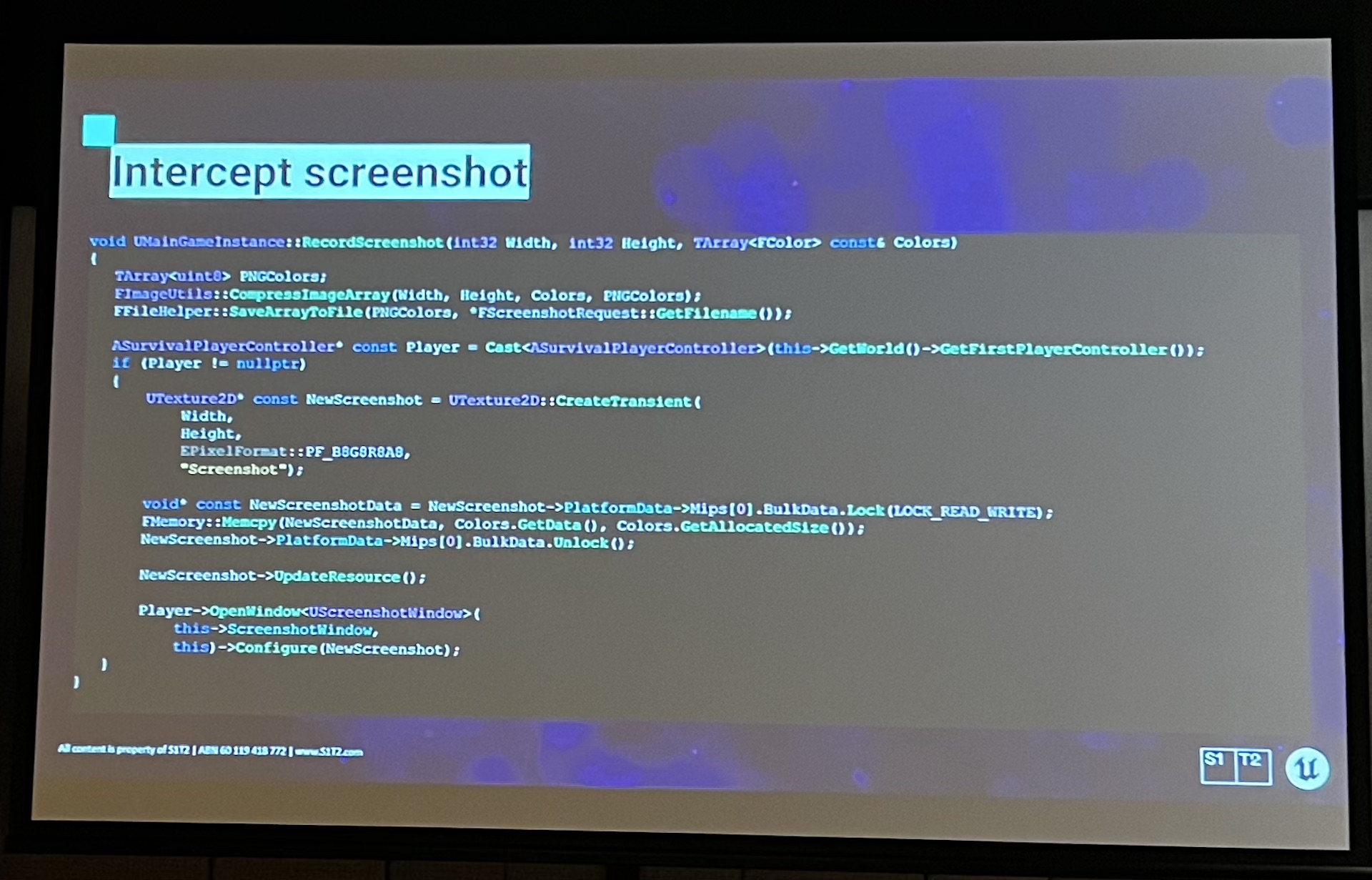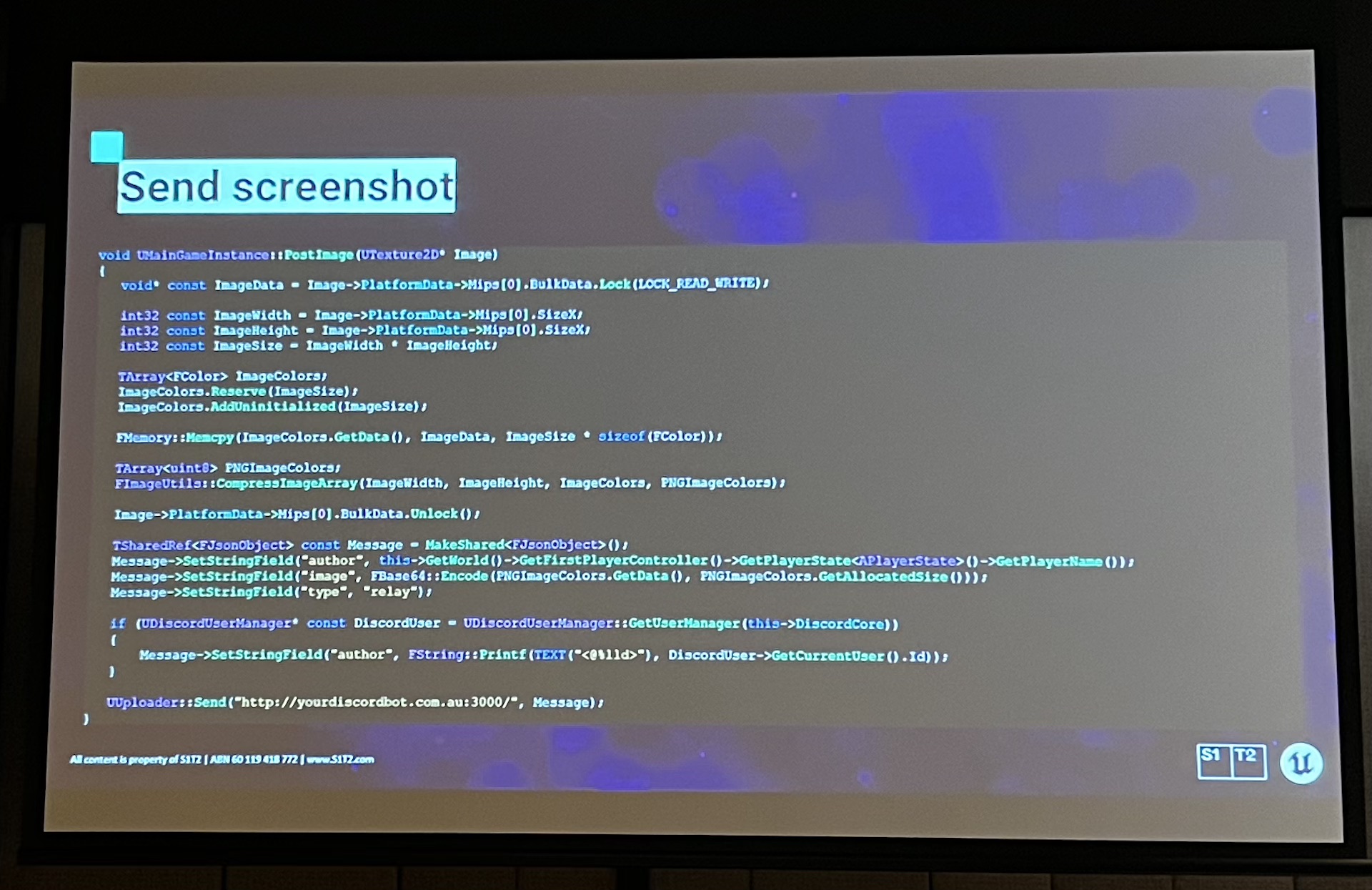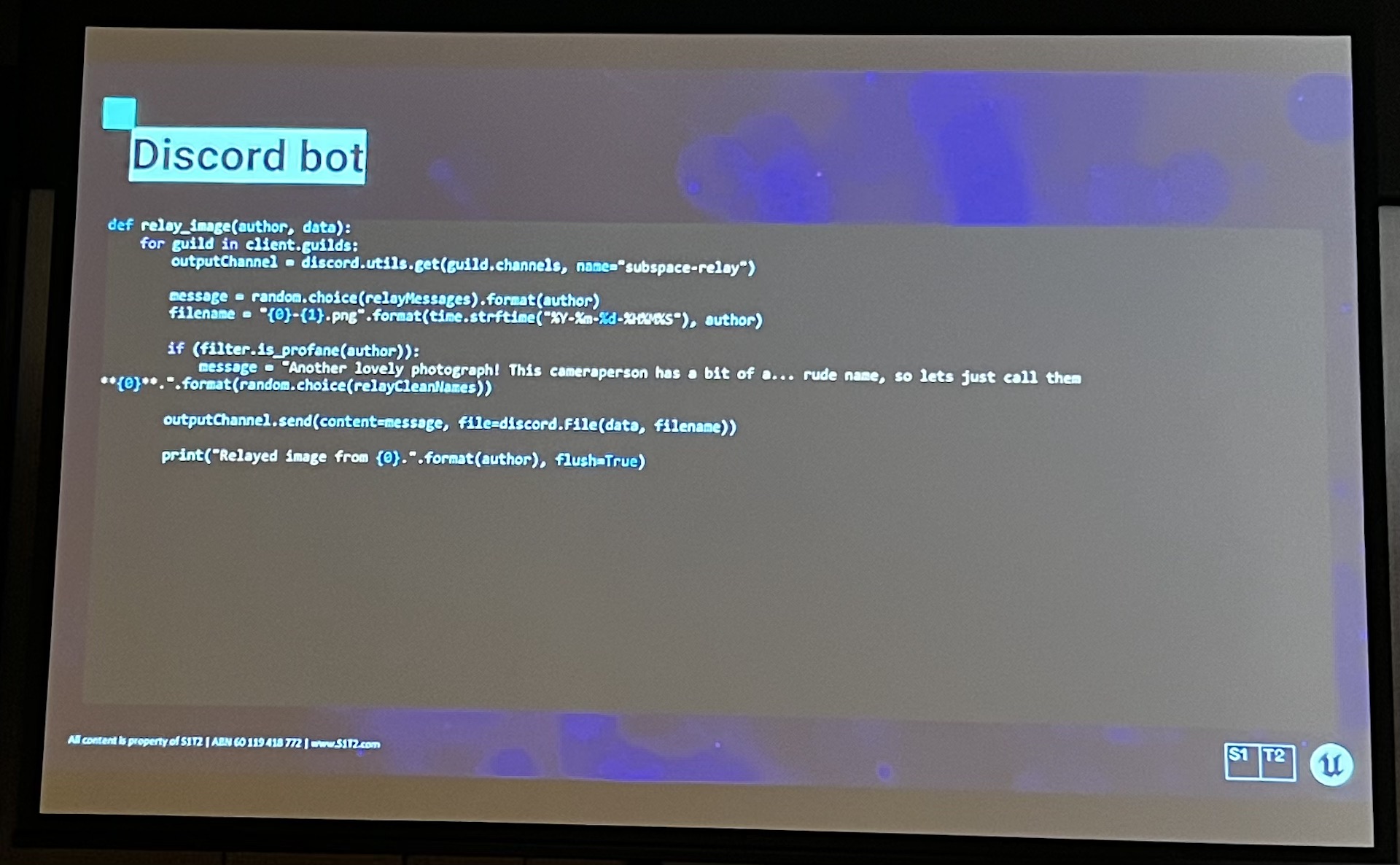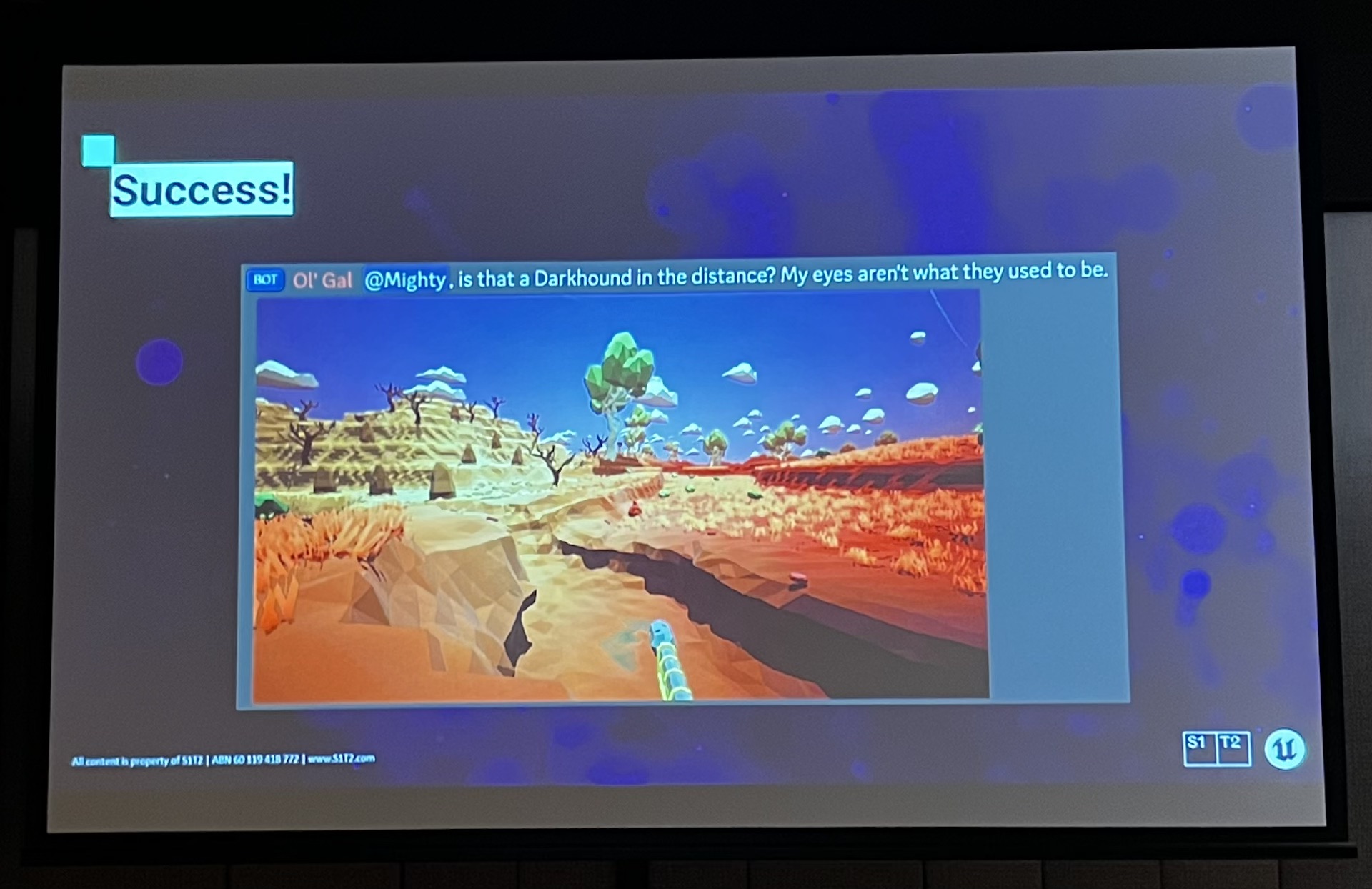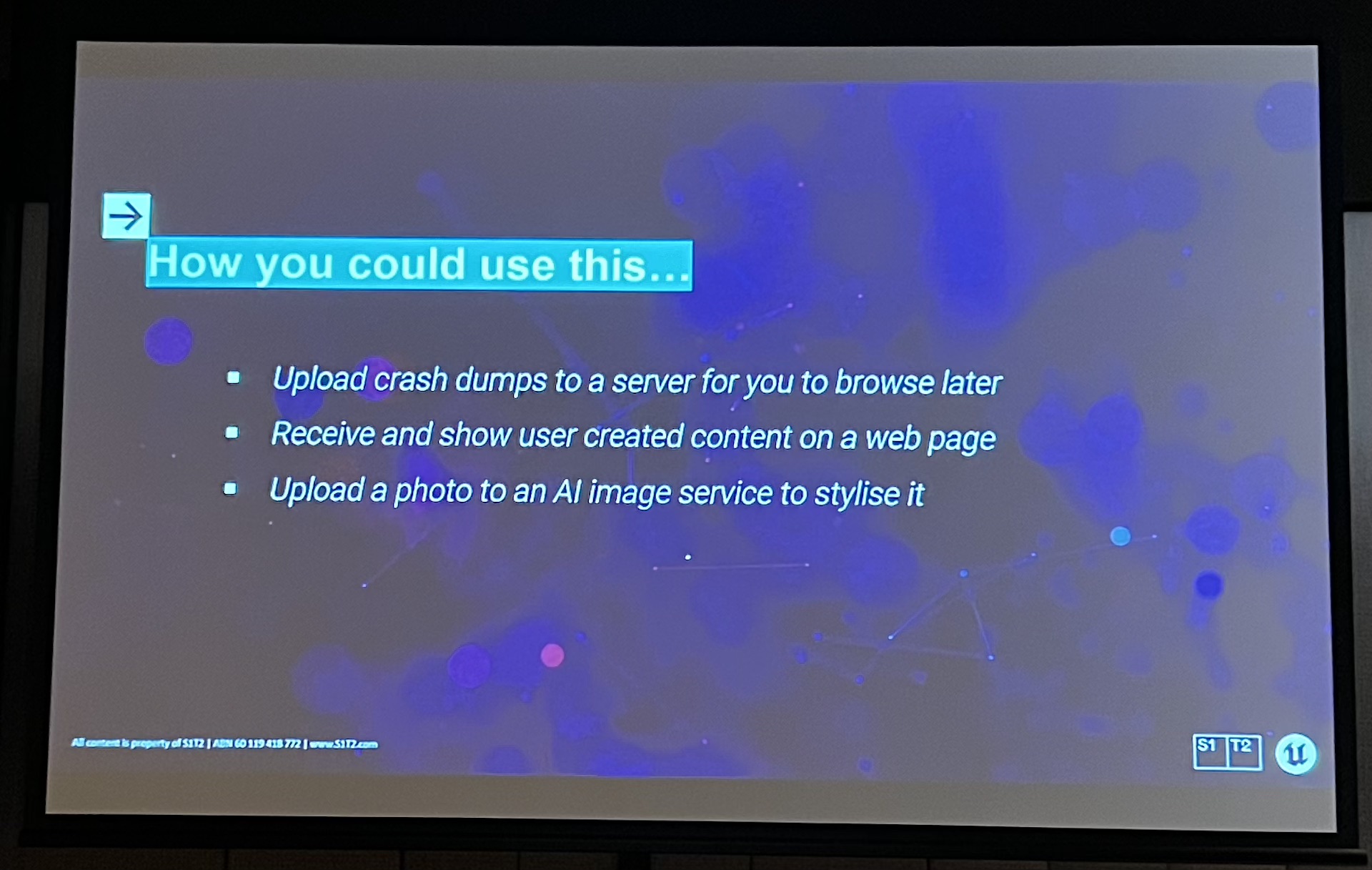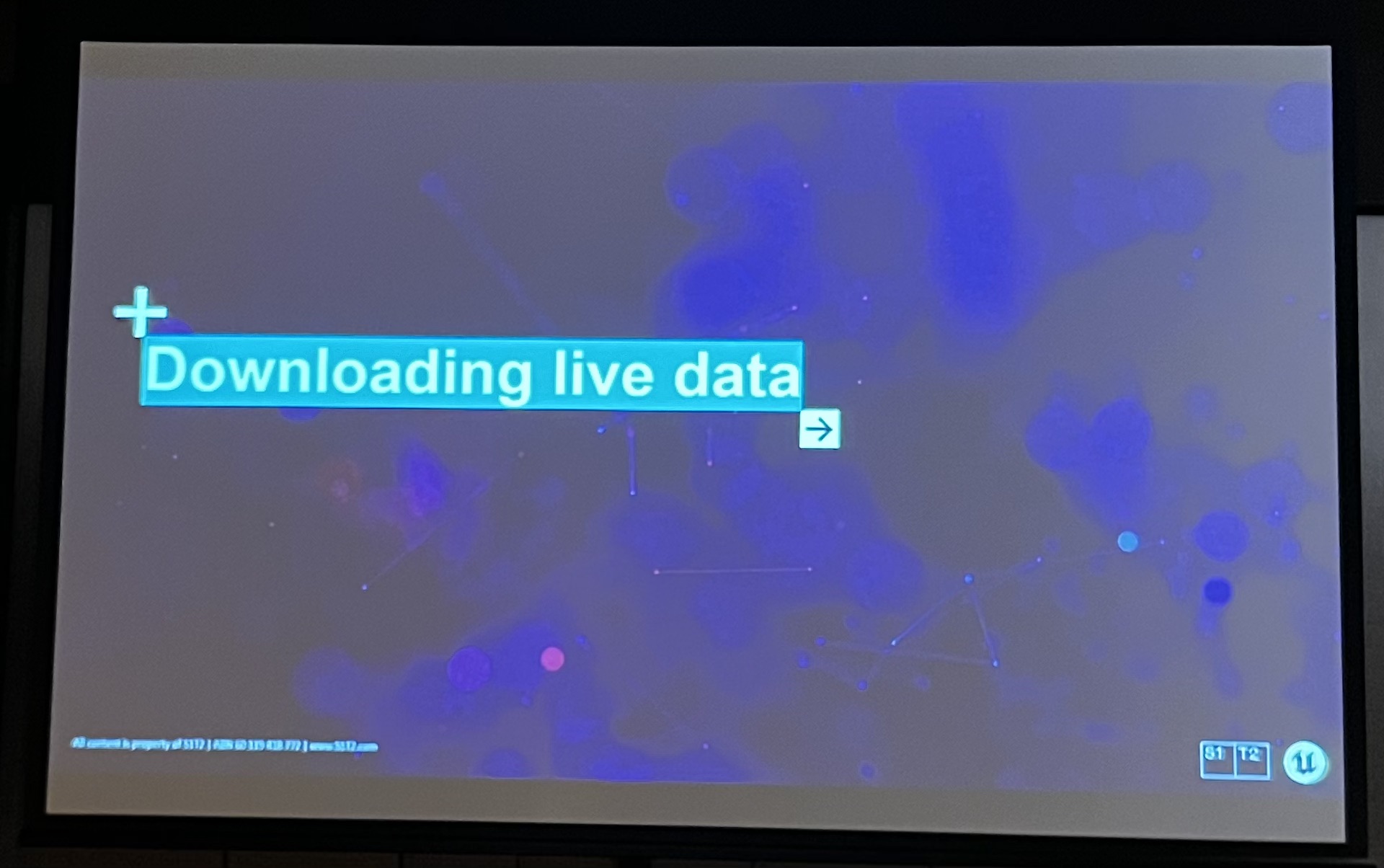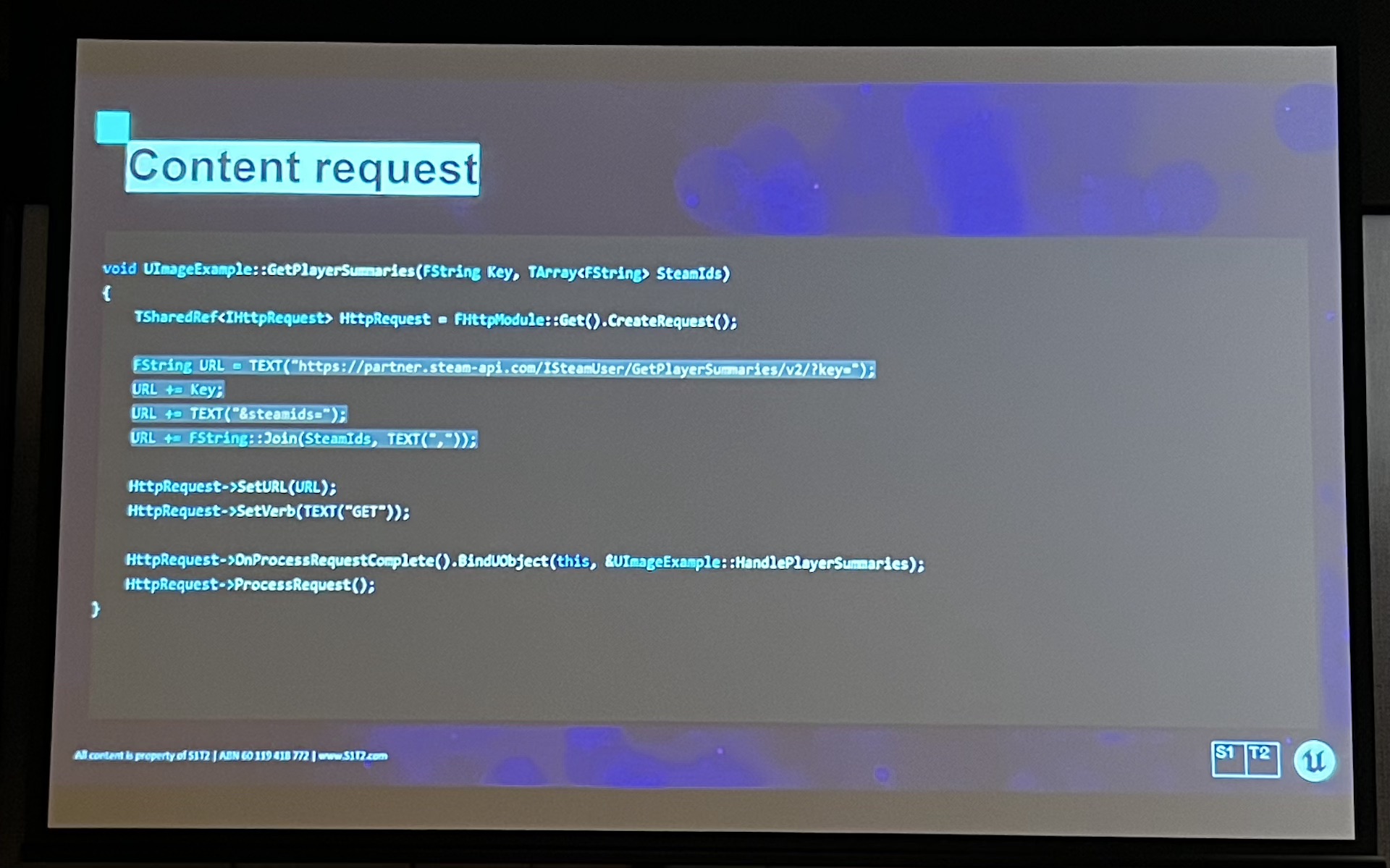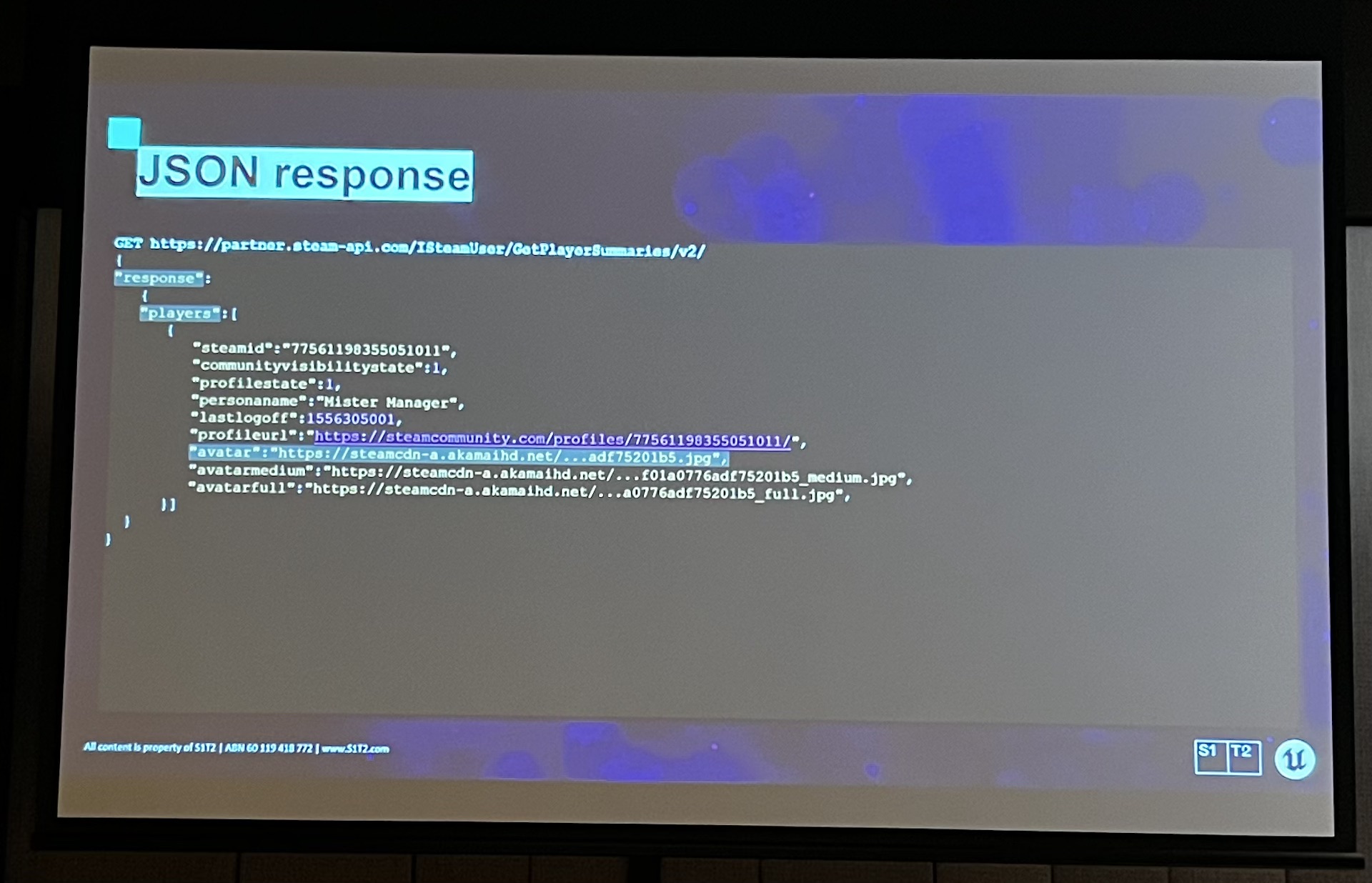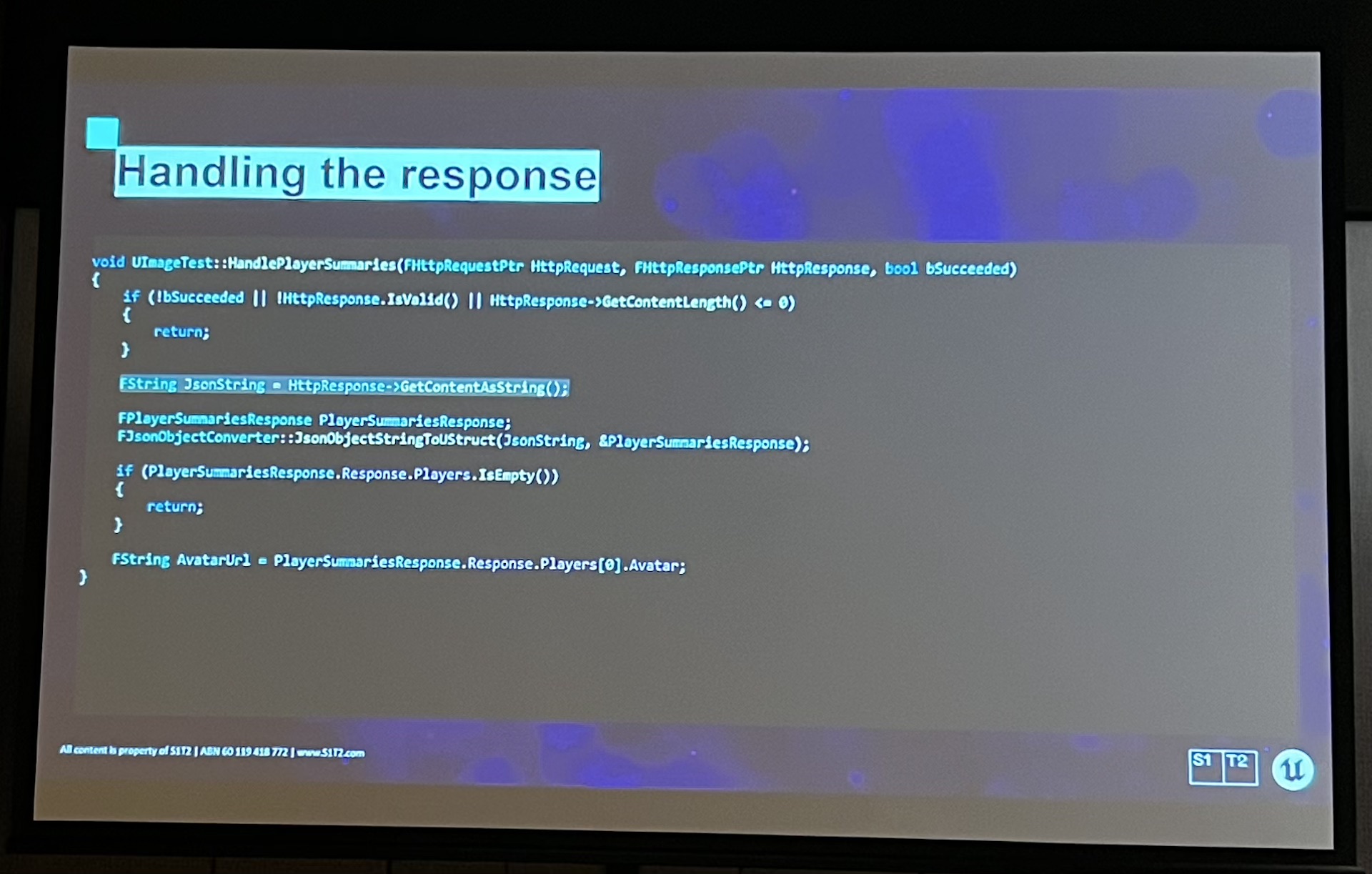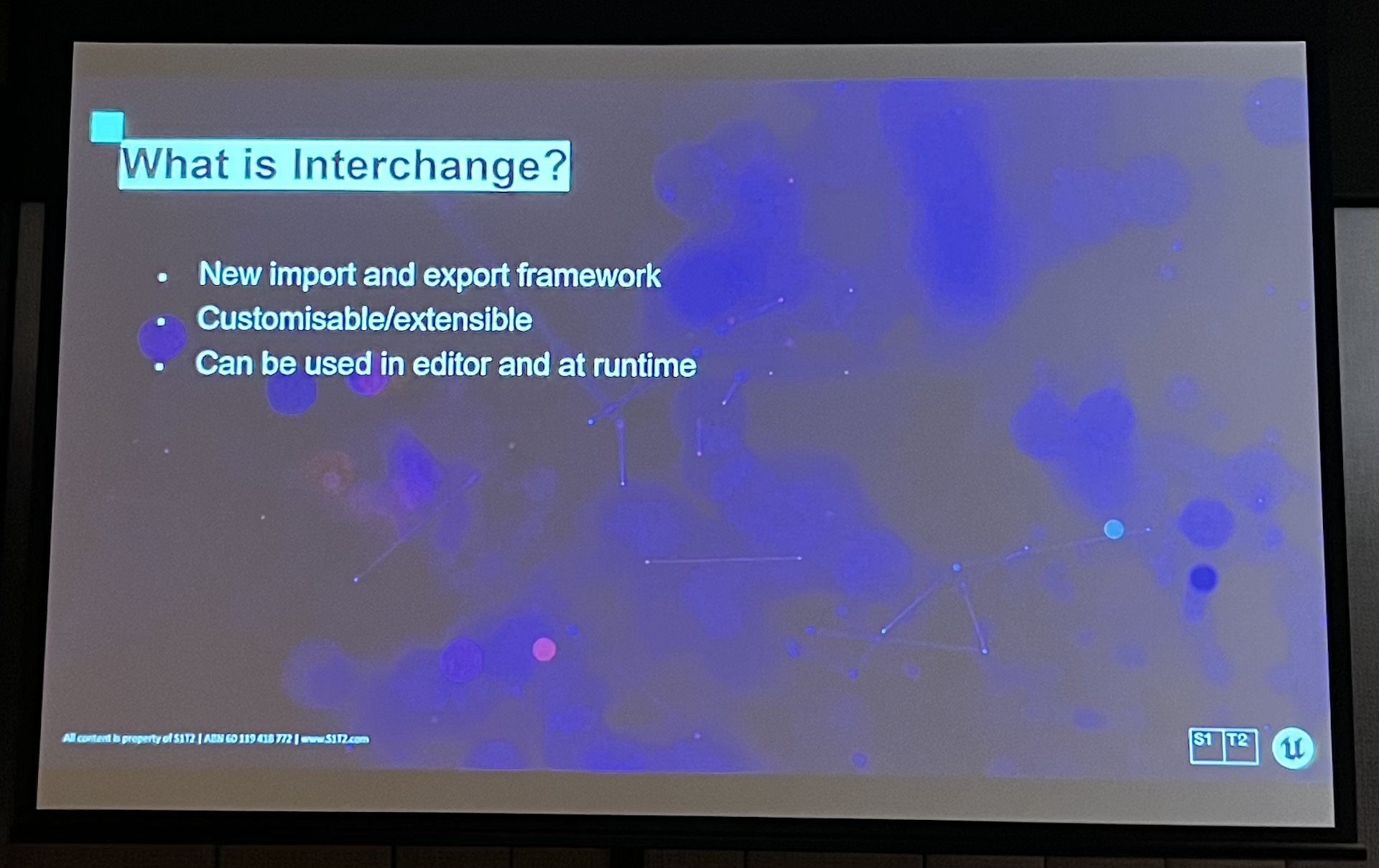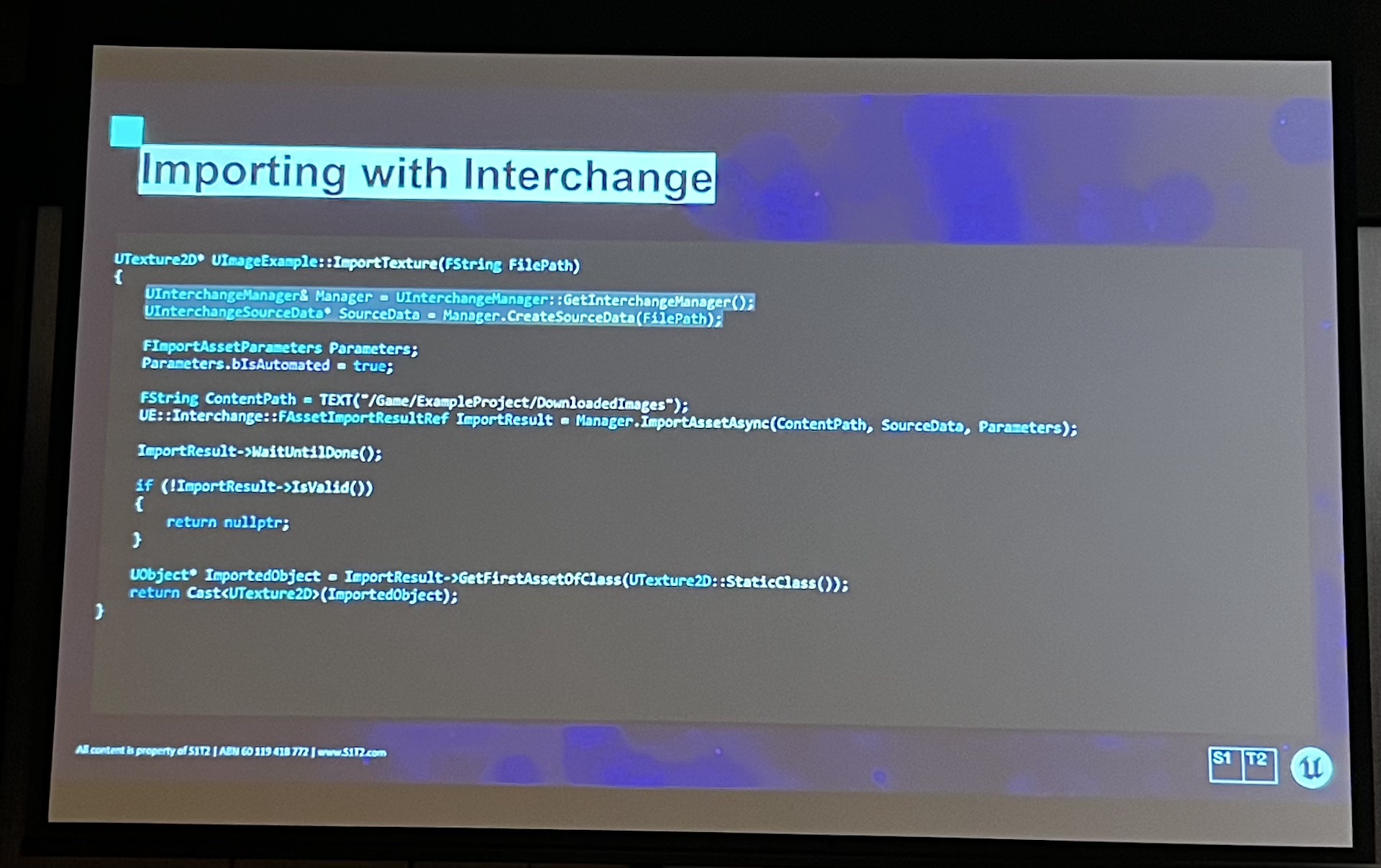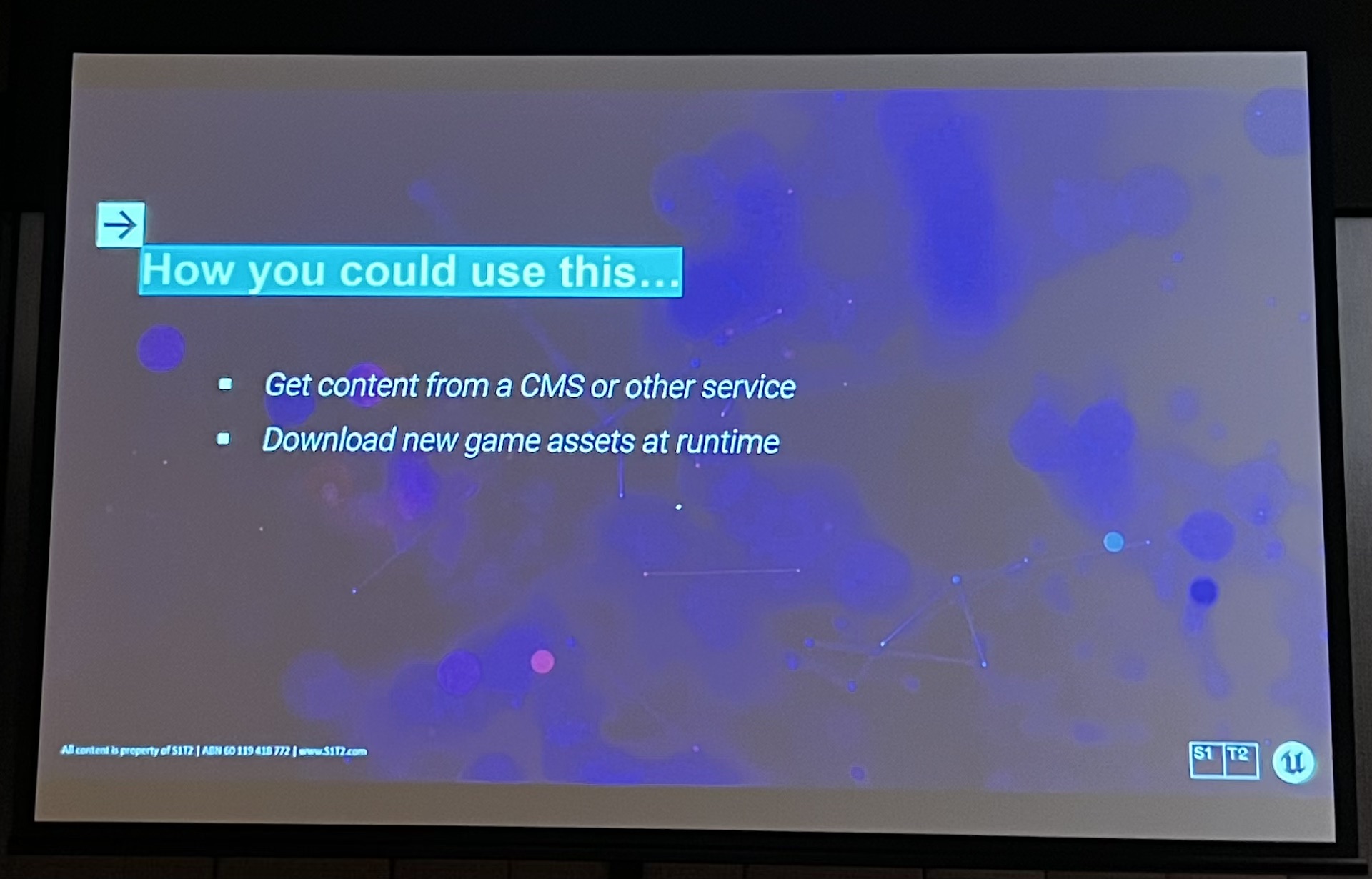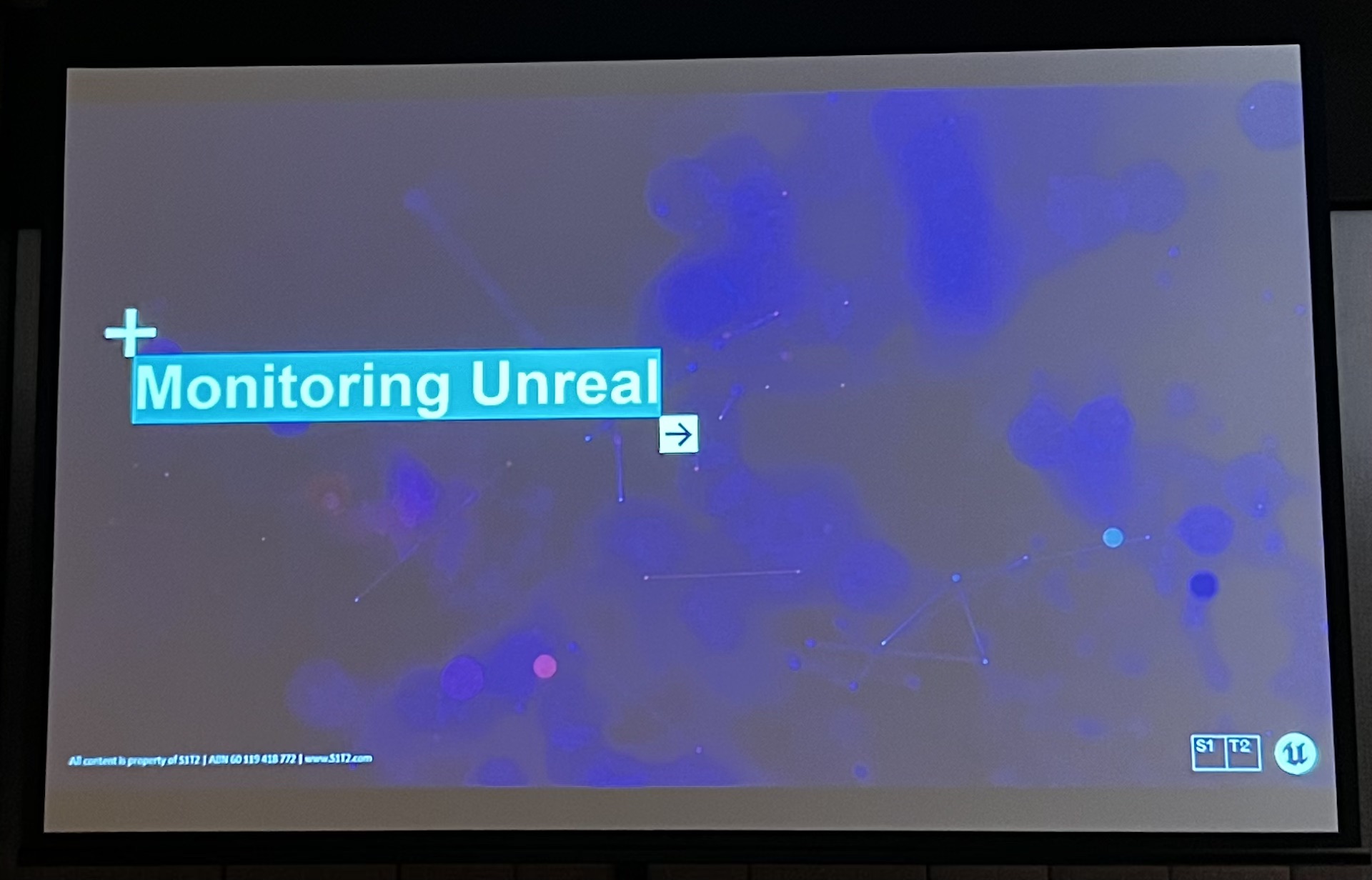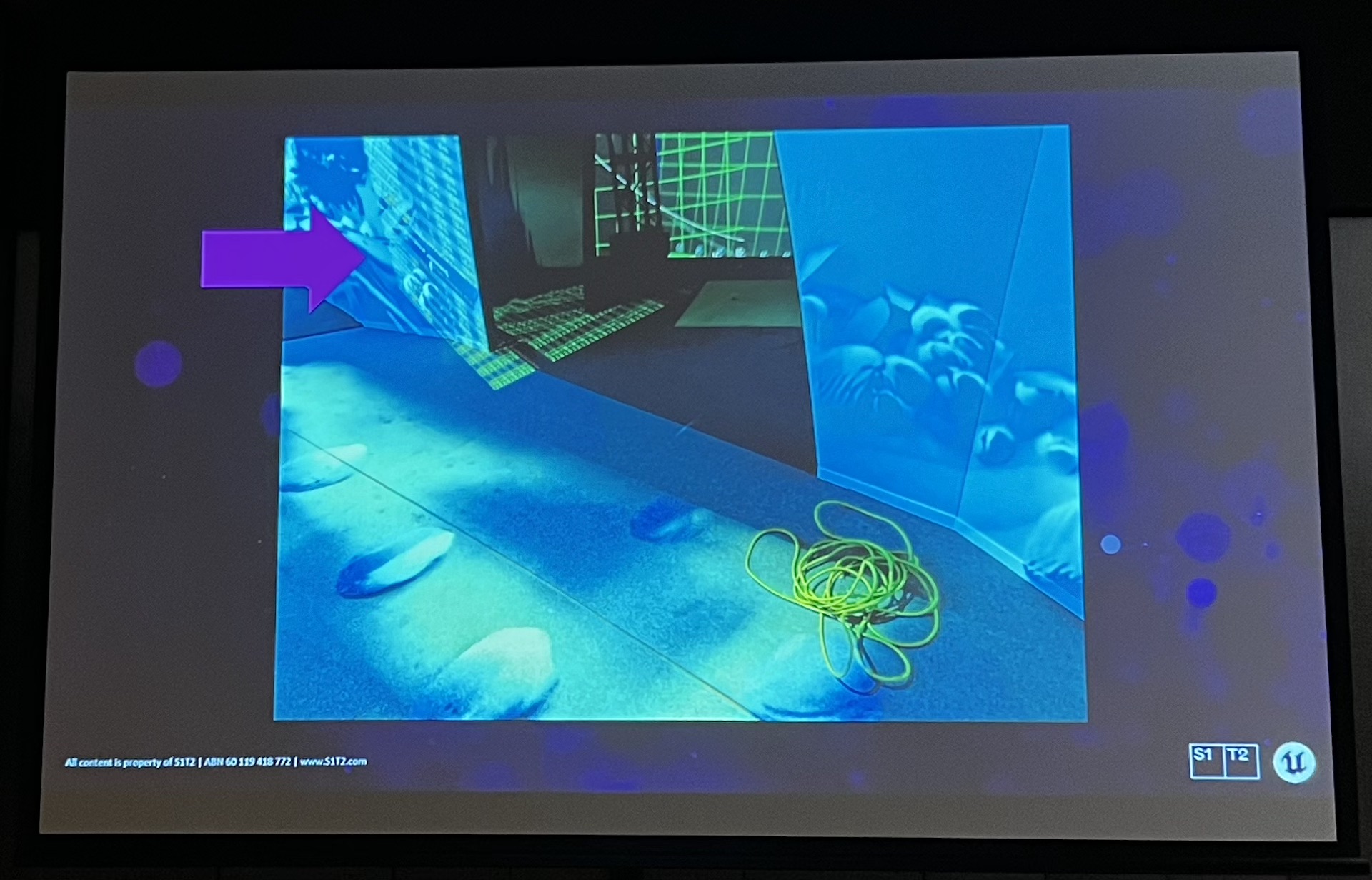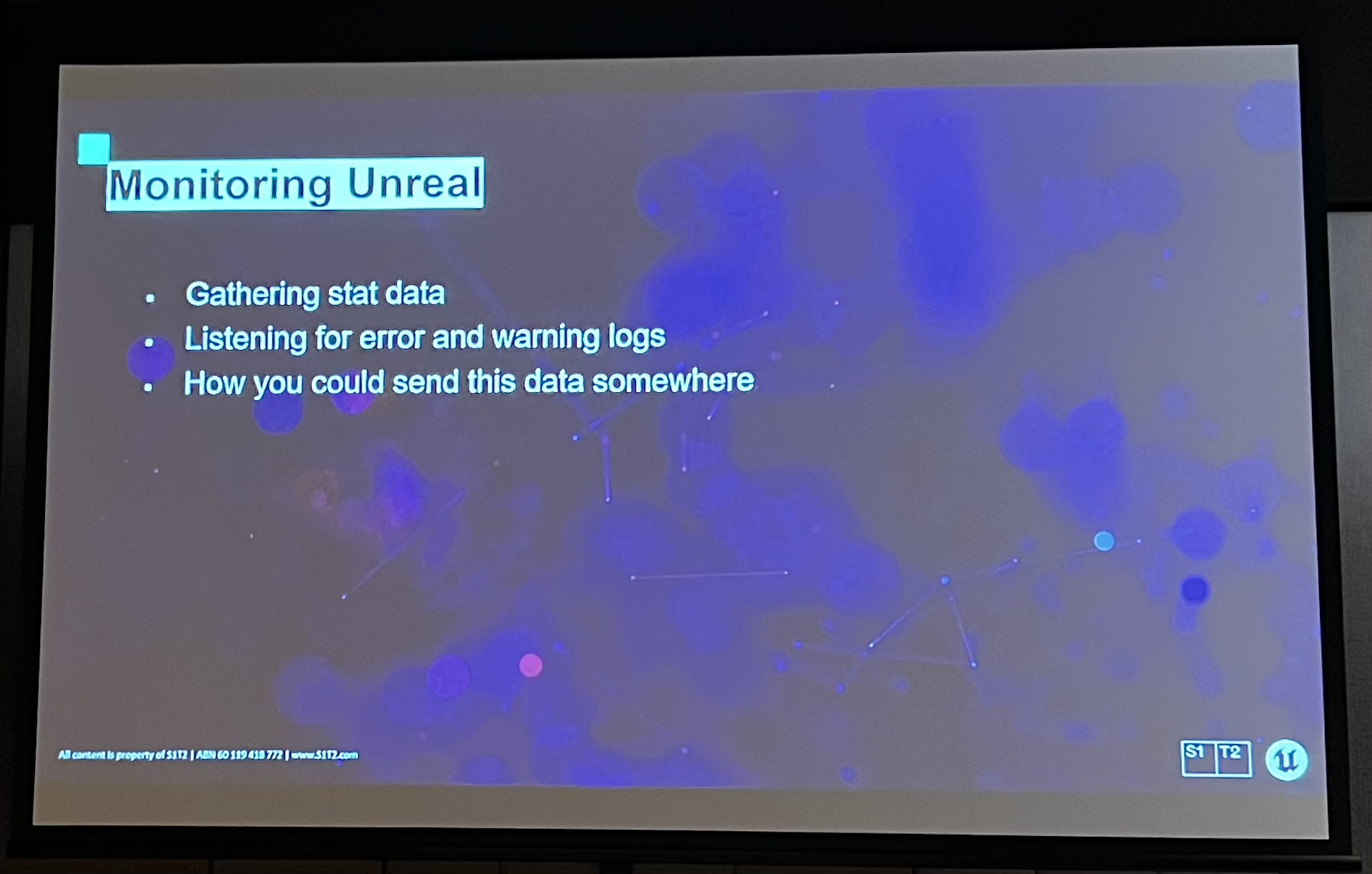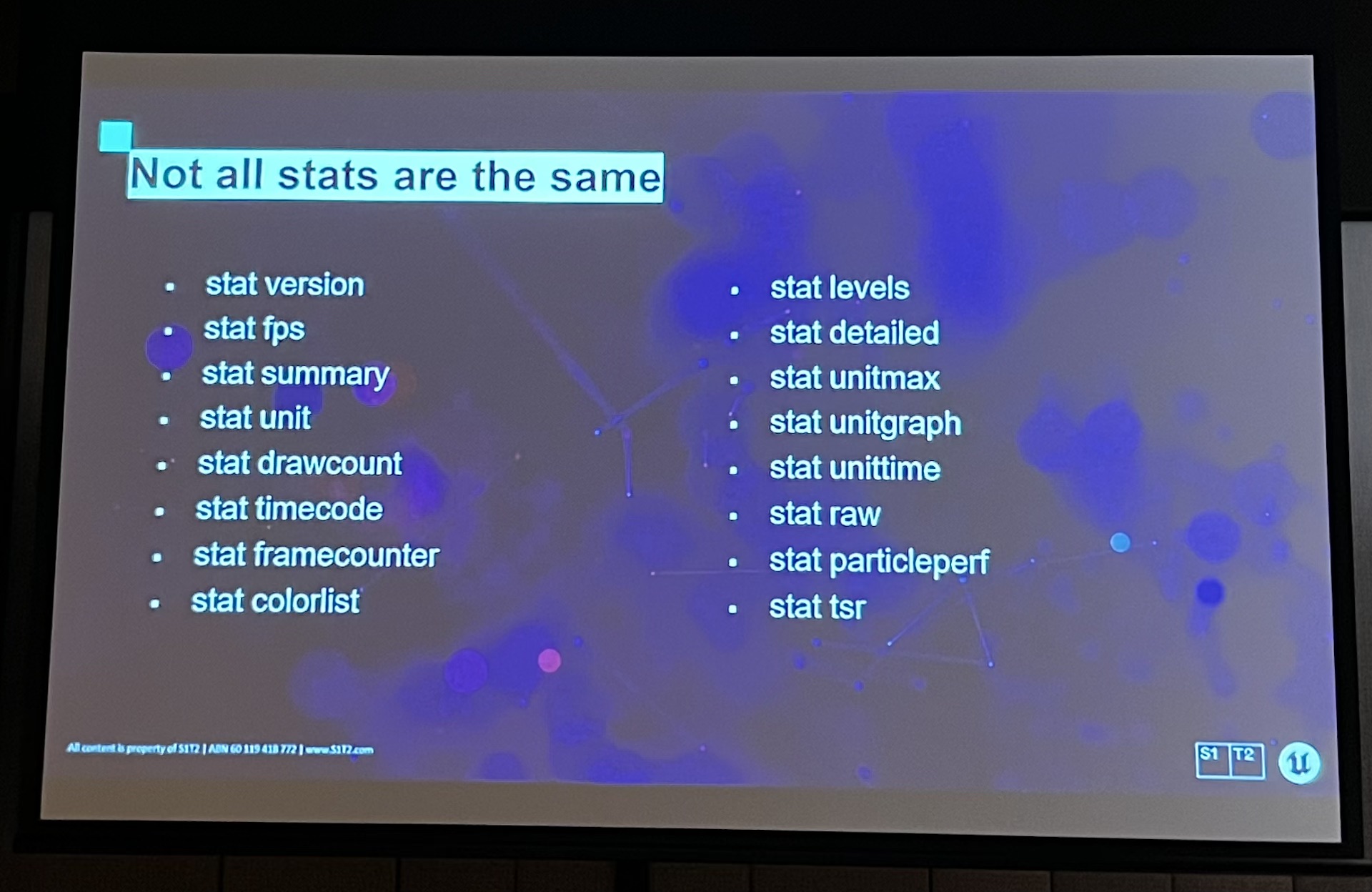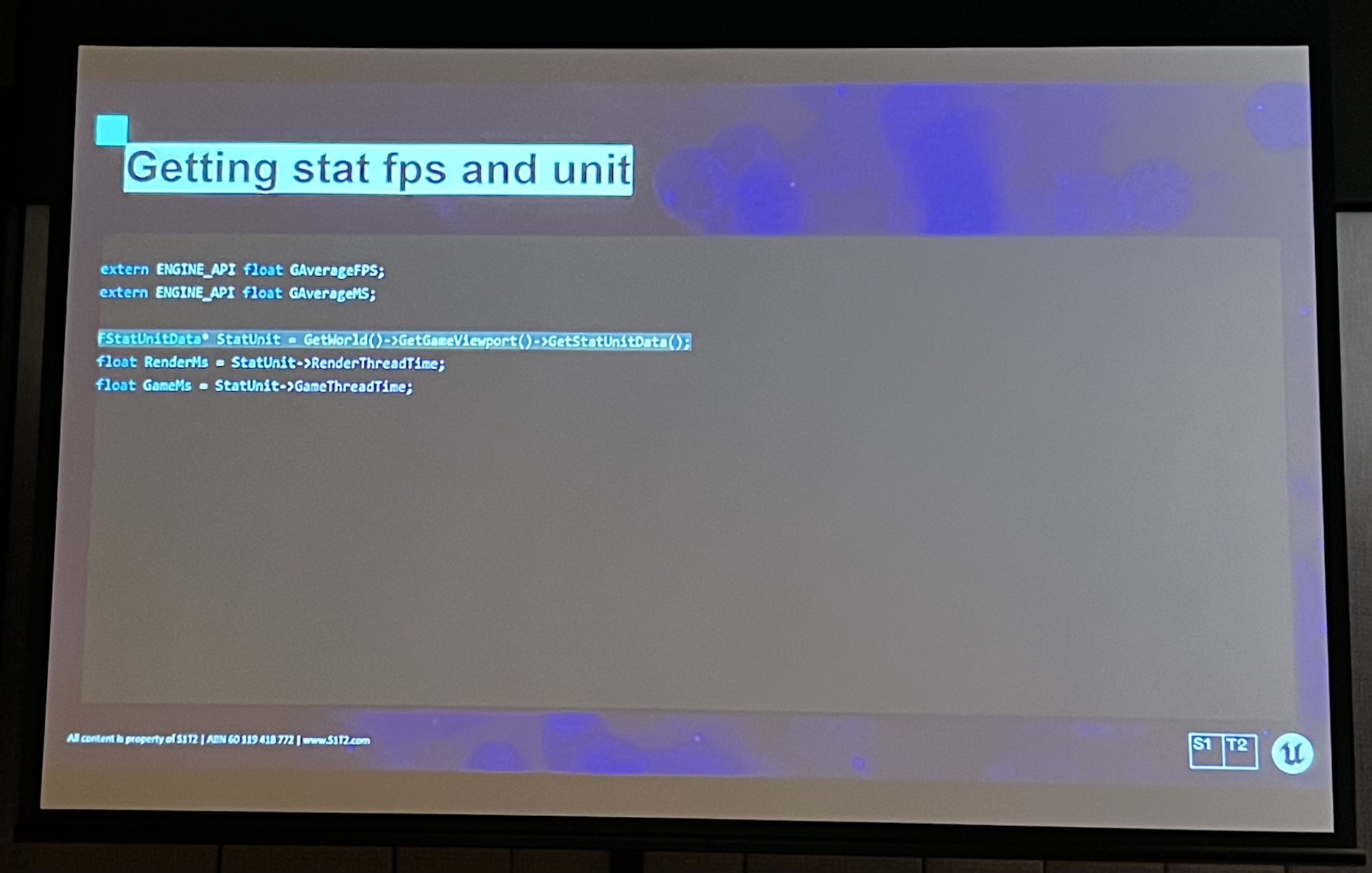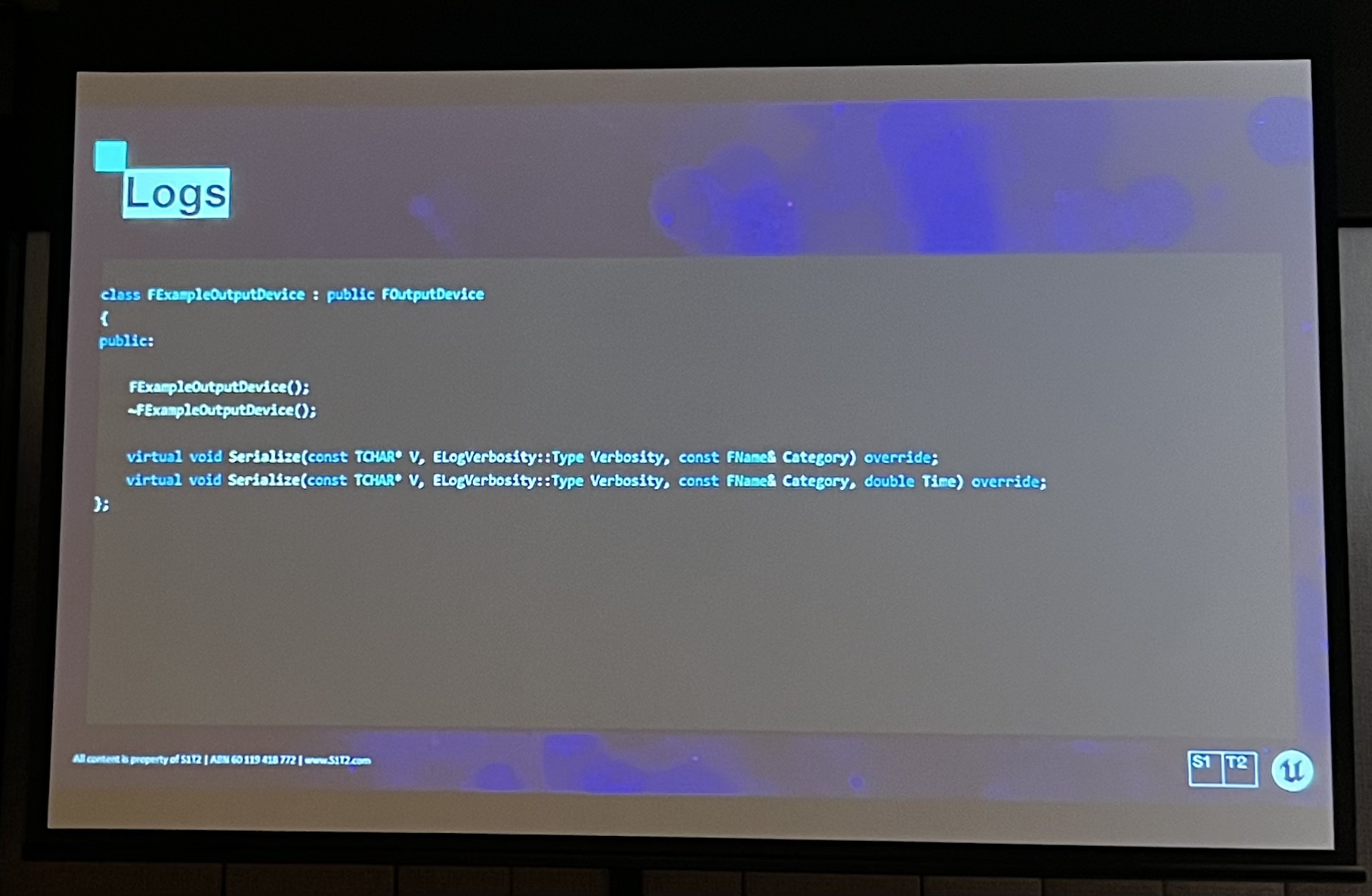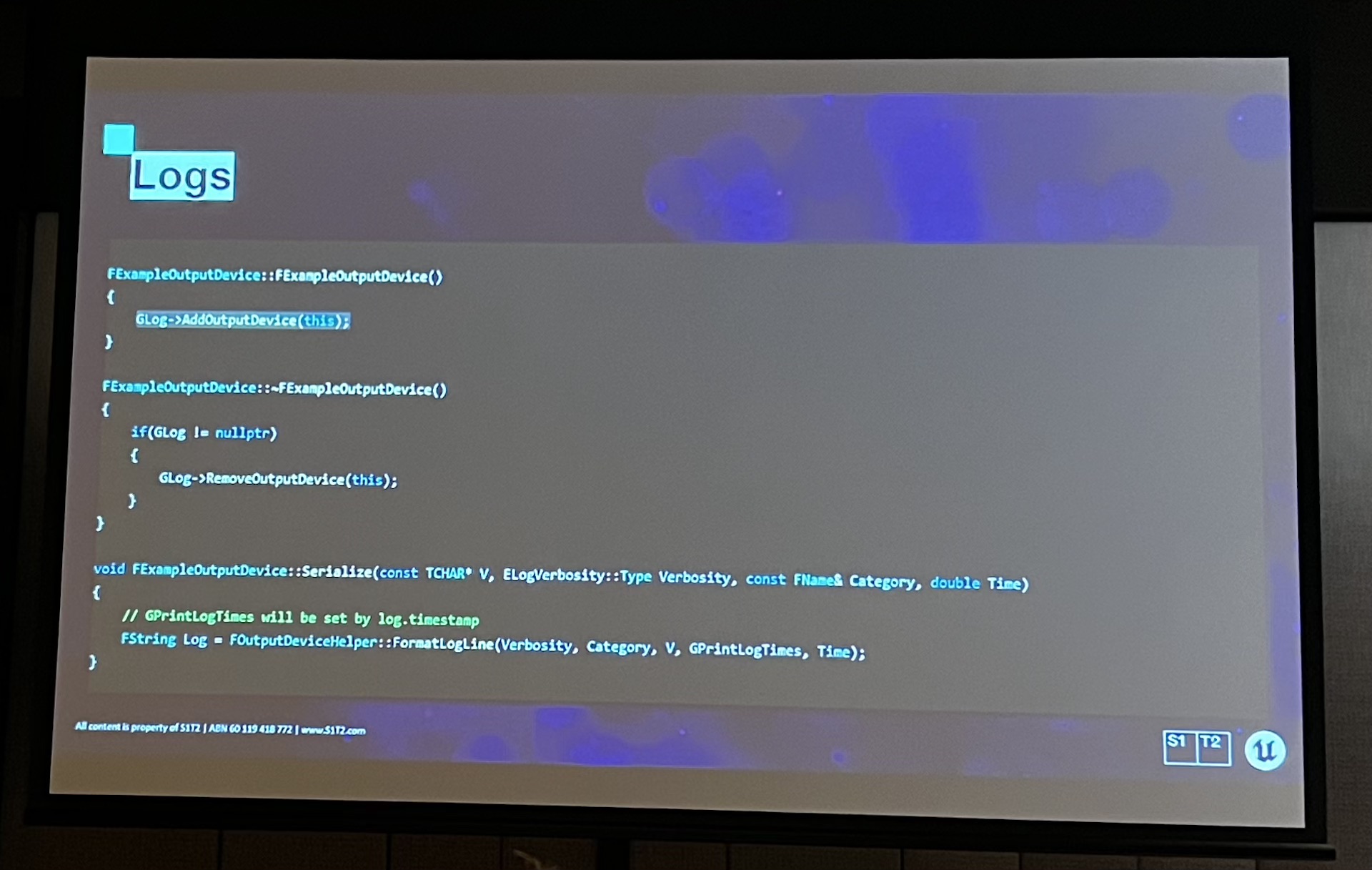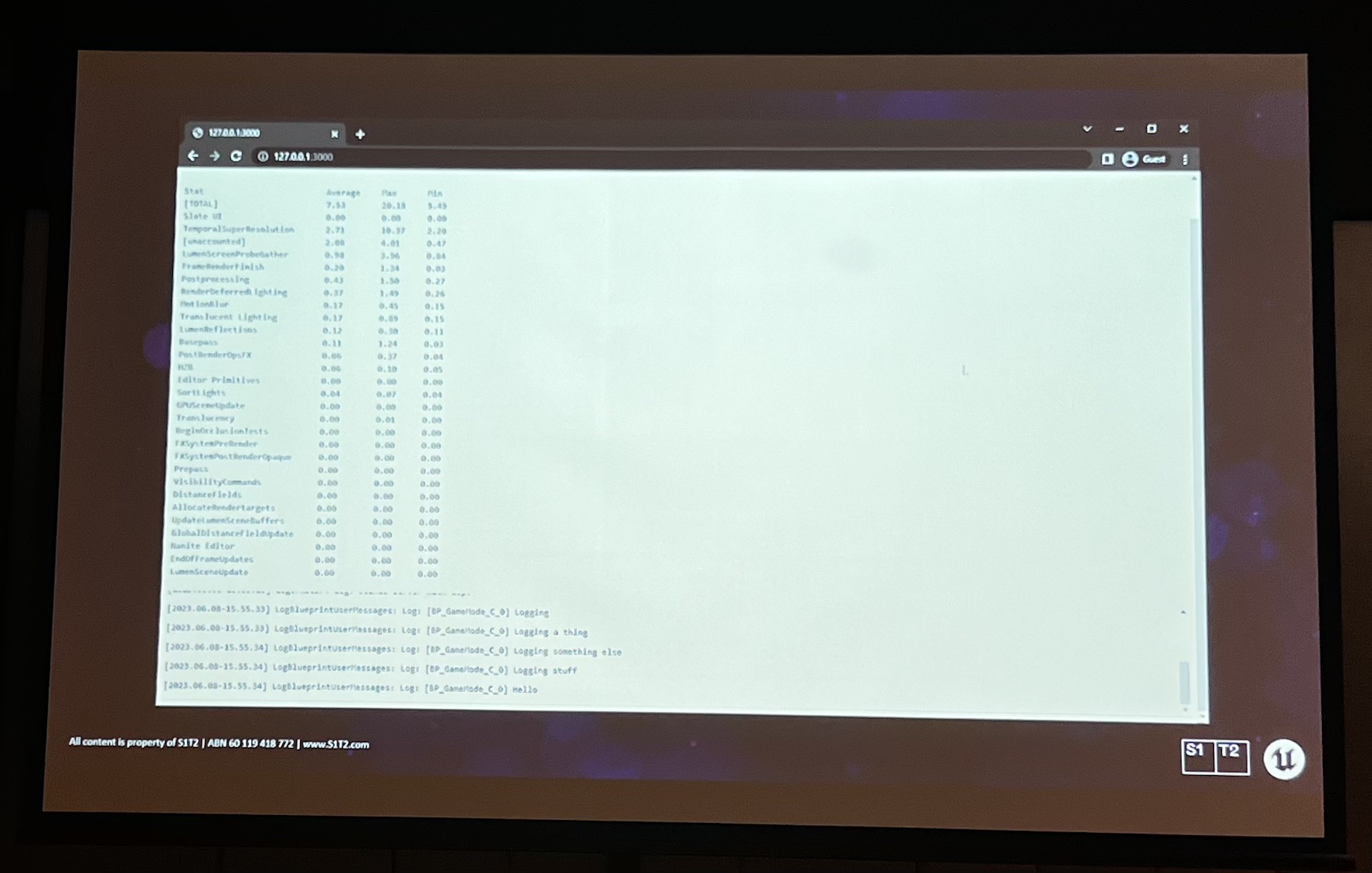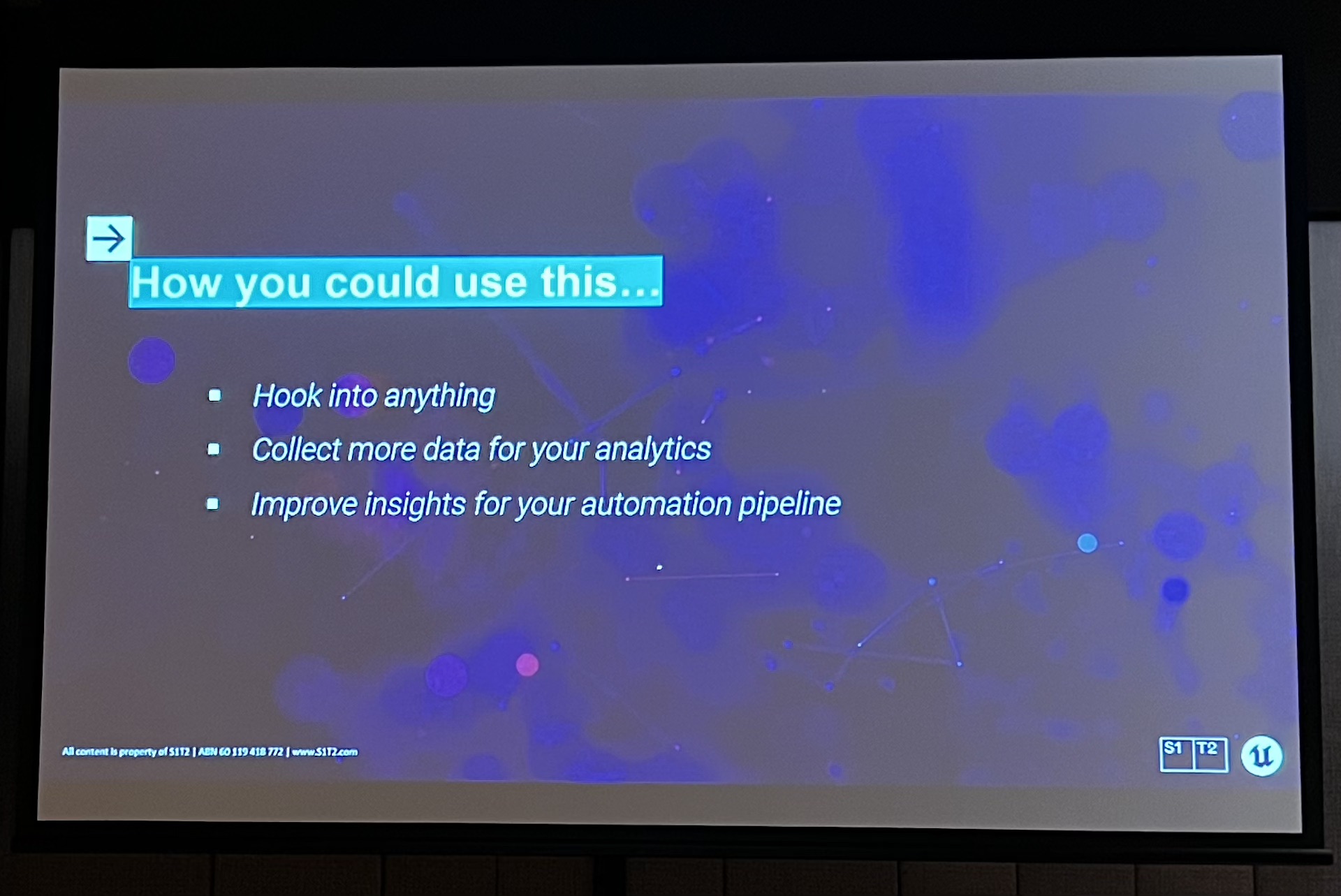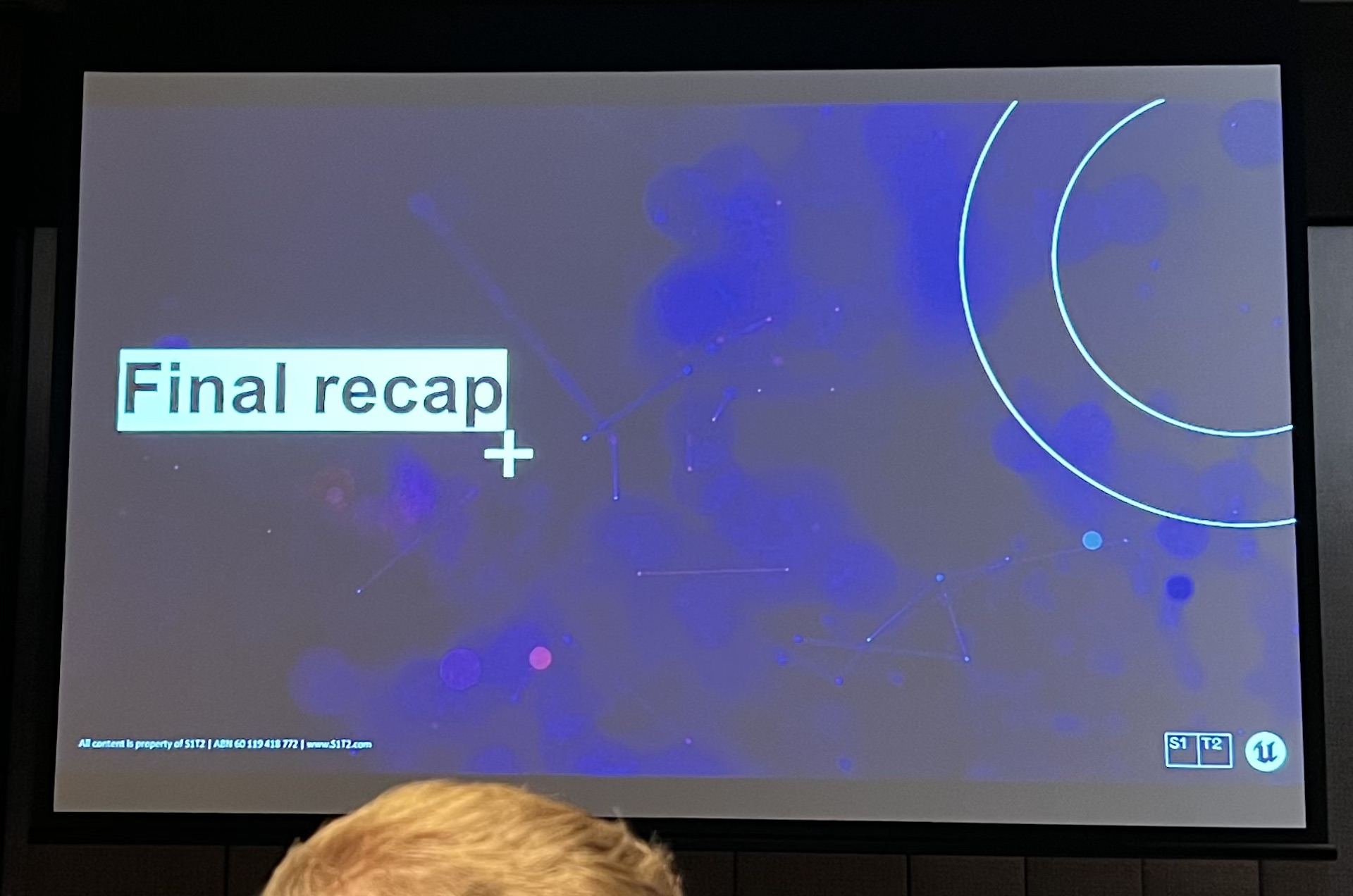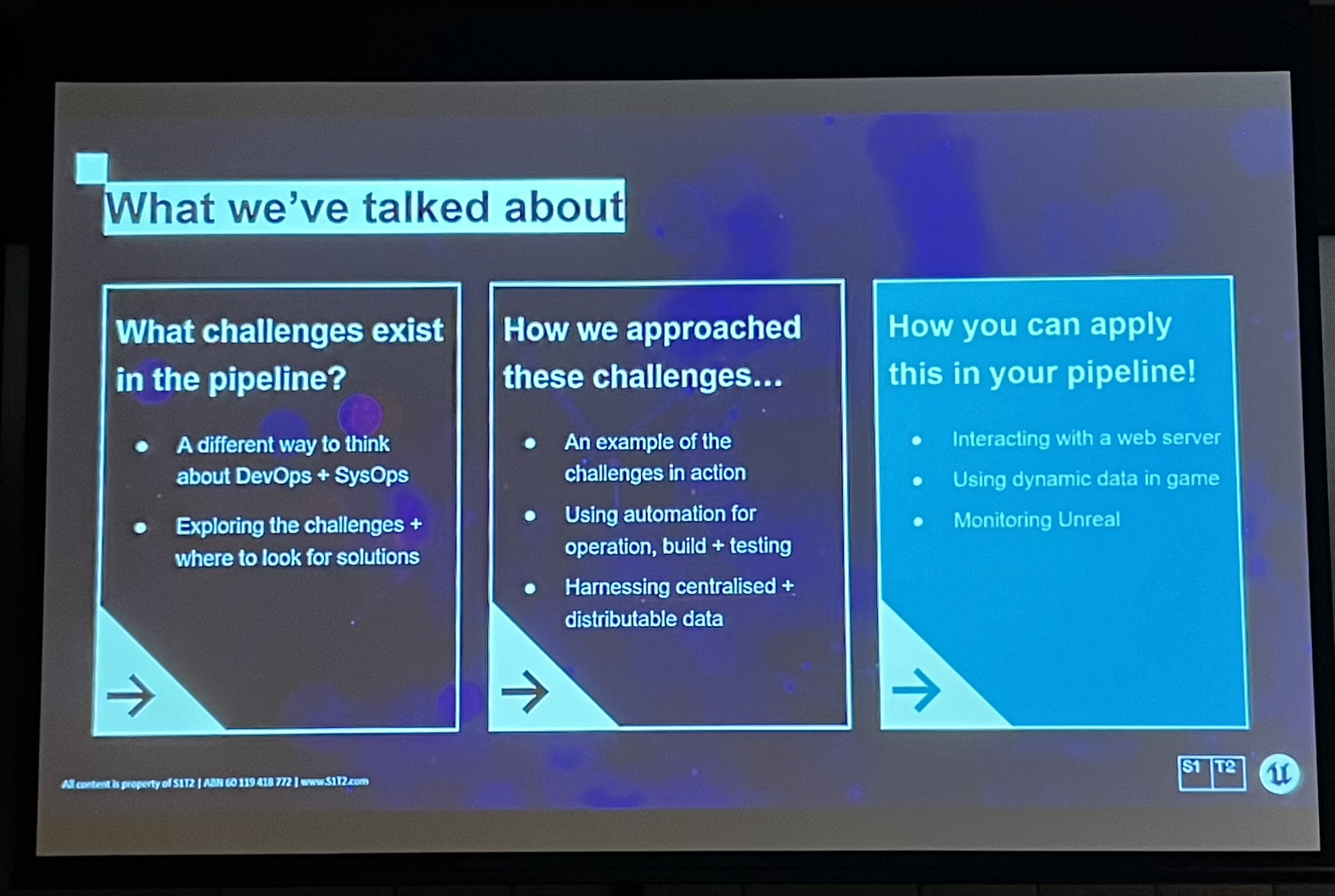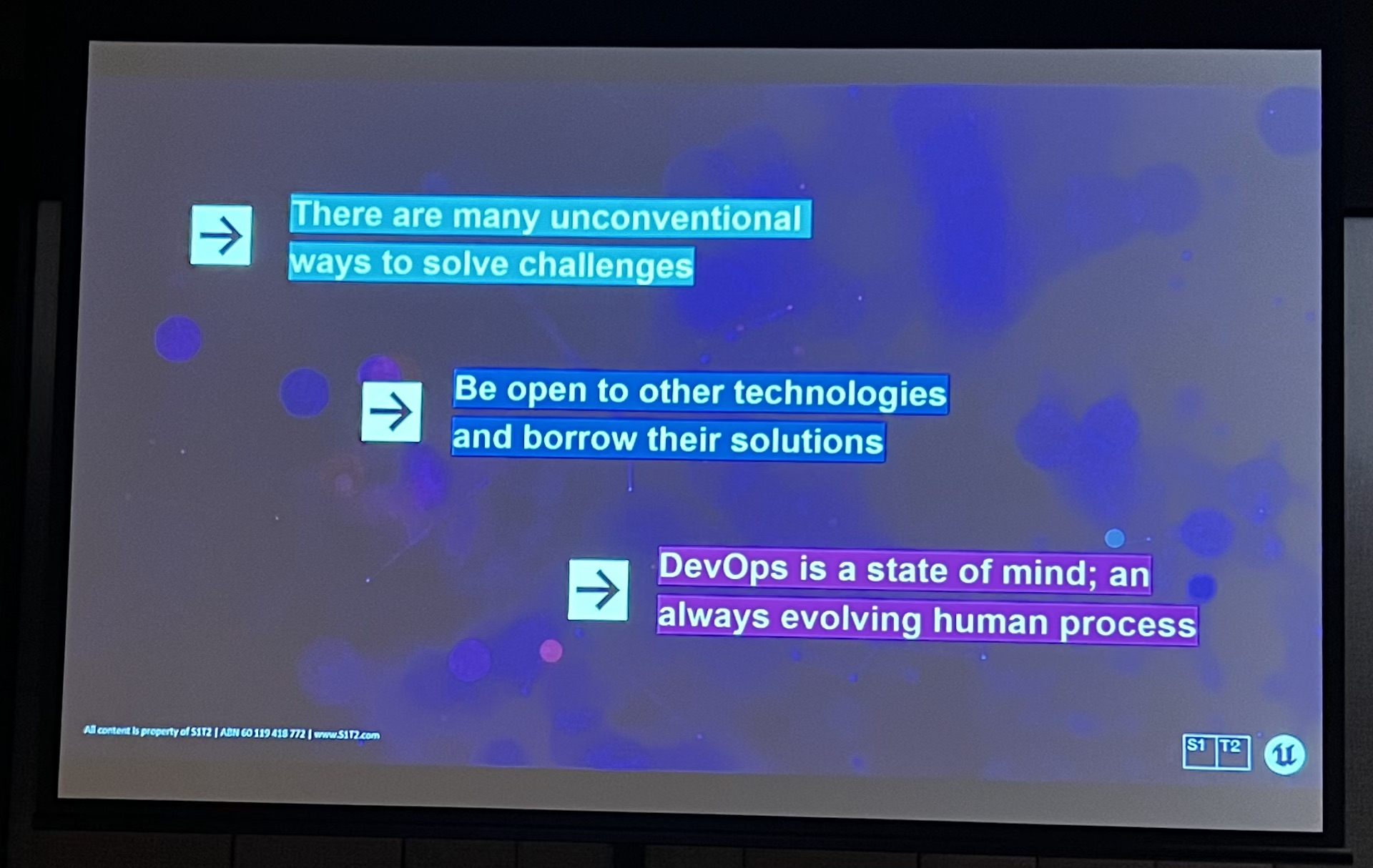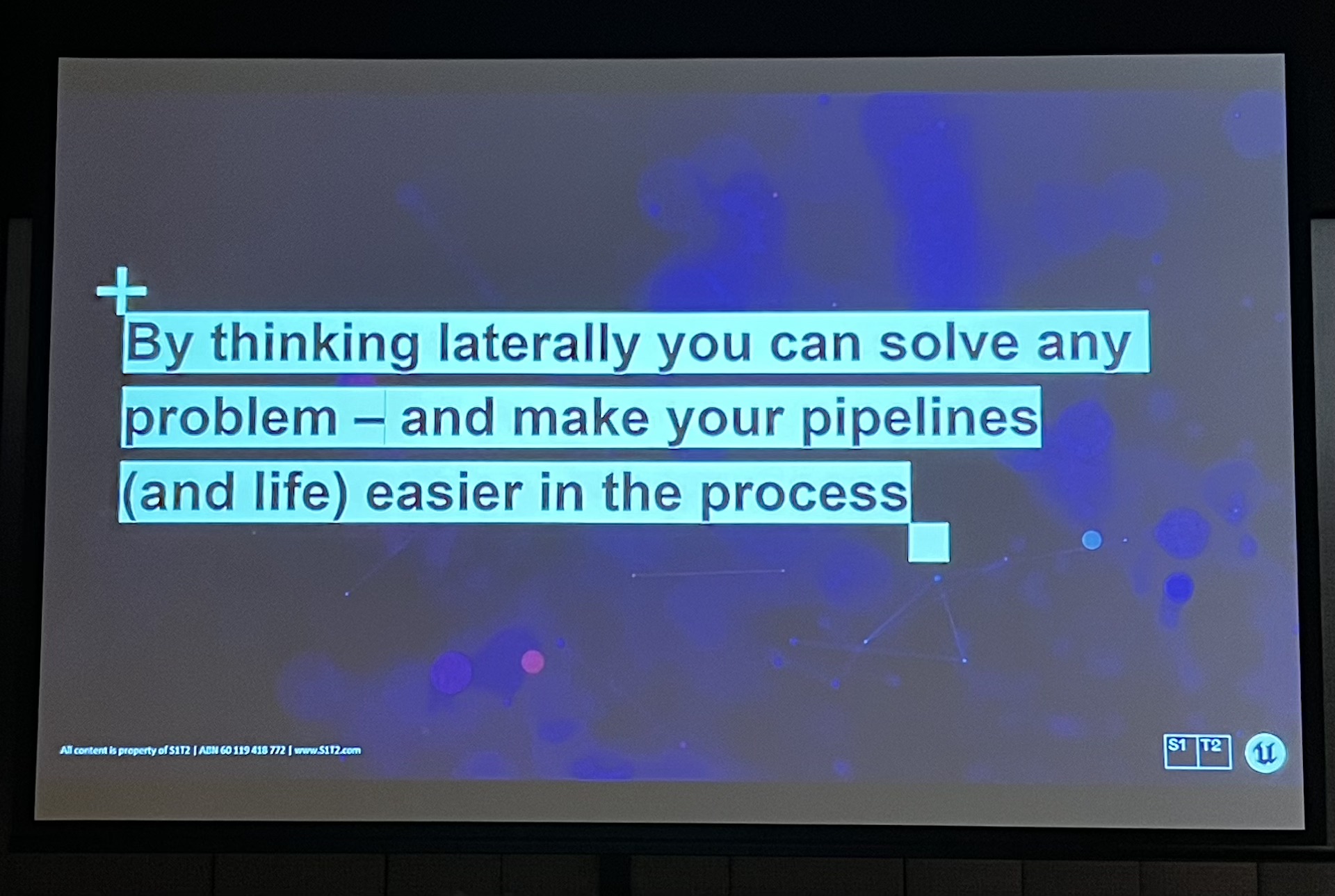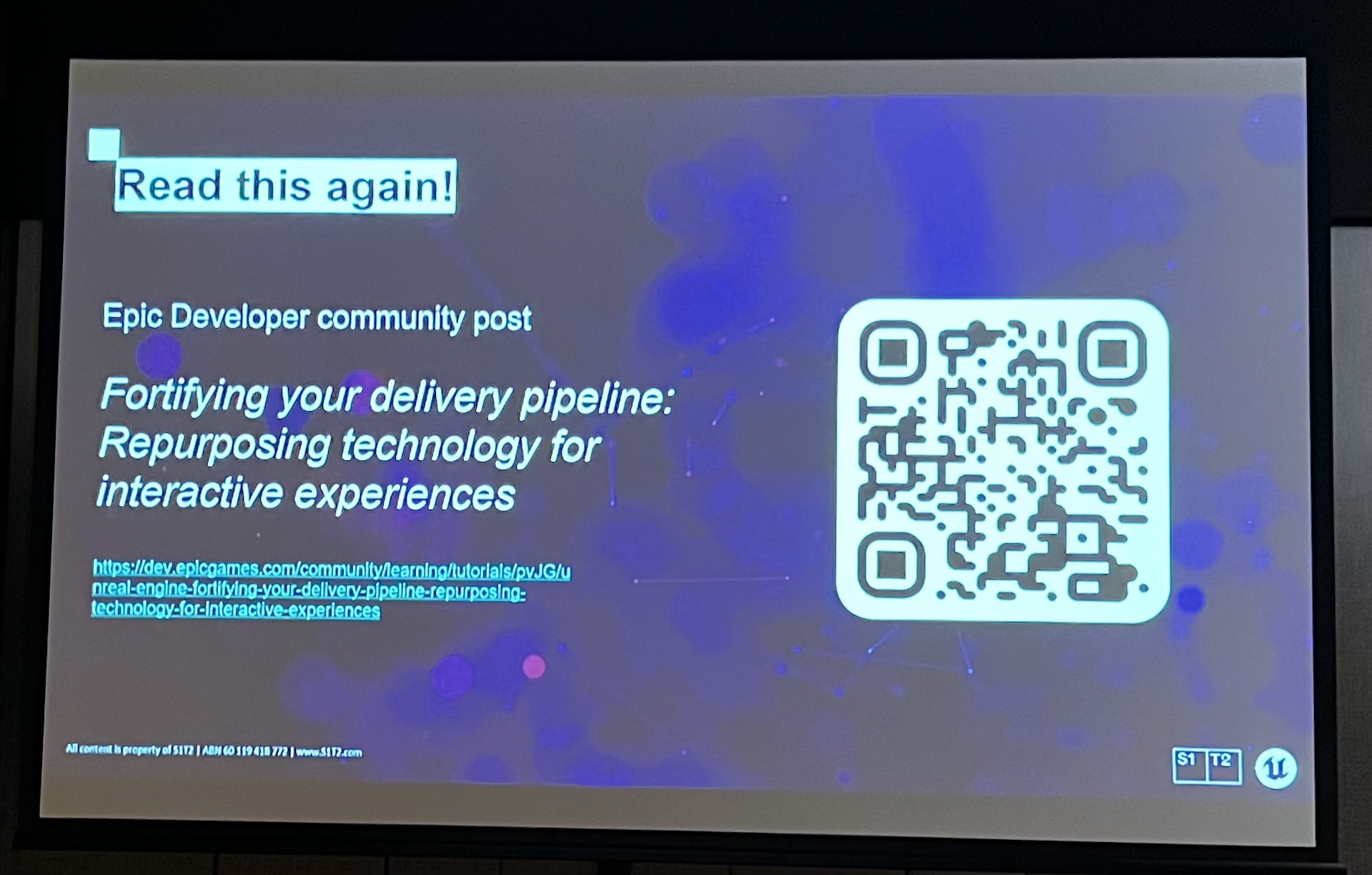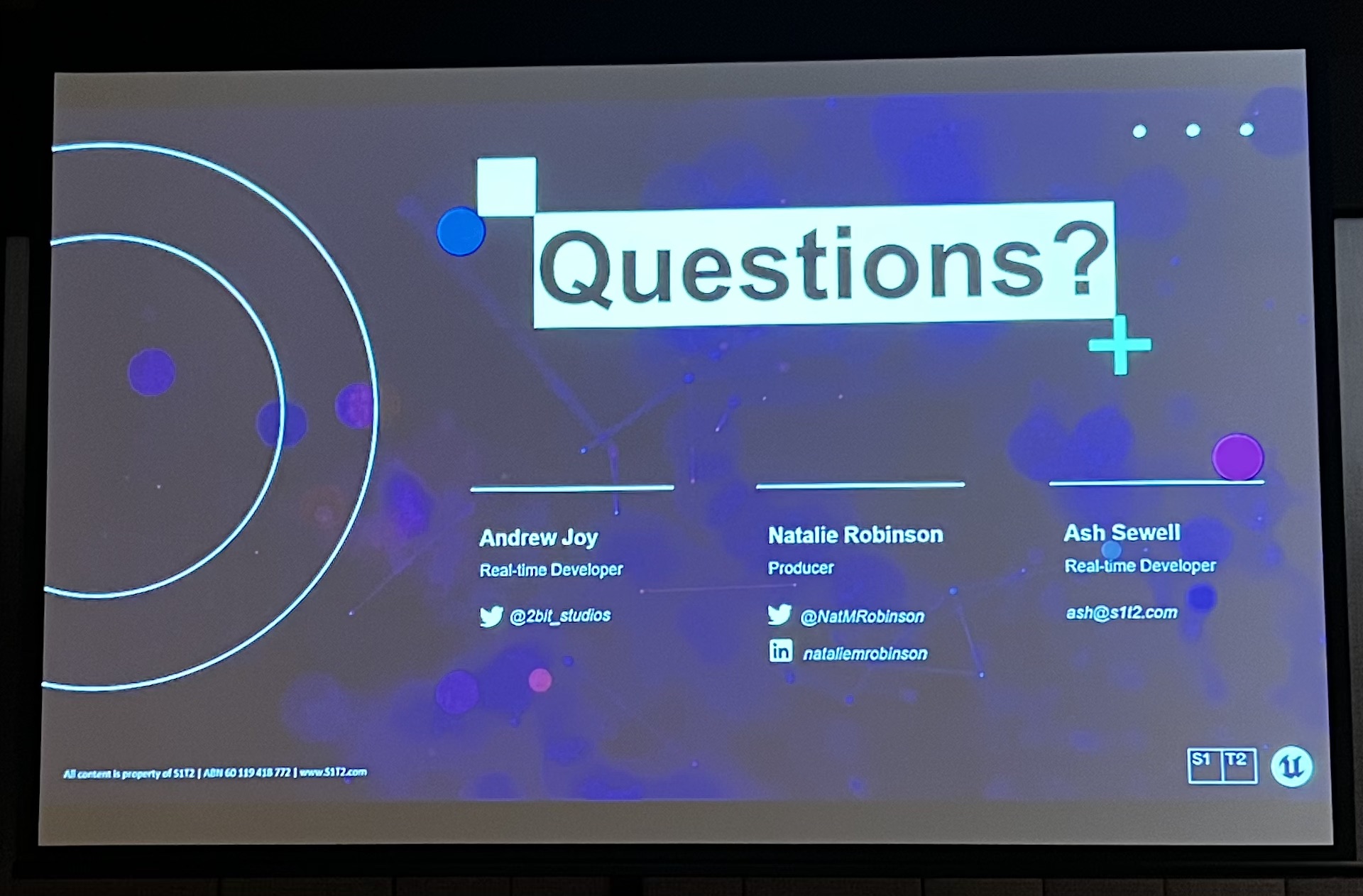 ---
This was THE session that made me want to come to Unreal Fest and I so glad I came - it's been an INCREDIBLE two days.
Liam O'Leary (Unreal Technical Director @ Cheeky Little) did a talk on Unleashing Animation Superpowers: A Guide to Creating an Epic Animated Series.
You can follow Liam on Twitter here.
The schedule said:
This talk will explore the benefits of using Unreal Engine for creating animated preschool series. We will discuss the ease of use and flexibility of the engine, as well as its ability to integrate with other software and pipelines. Join us as we delve into the world of real-time rendering and how it can empower your creative vision.
It was a truly awesome talk, and they do such great work.
Here's the slides from the talk: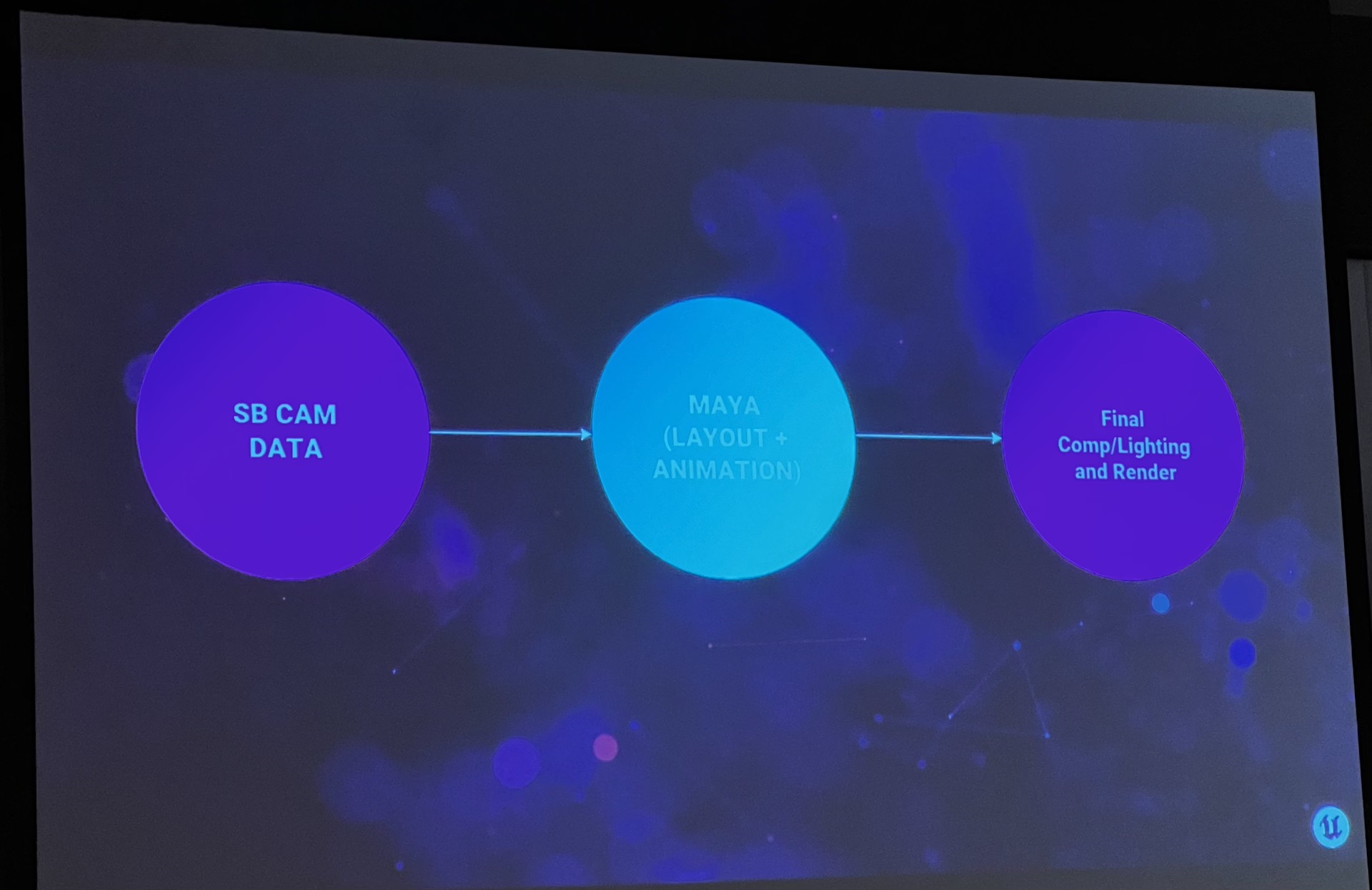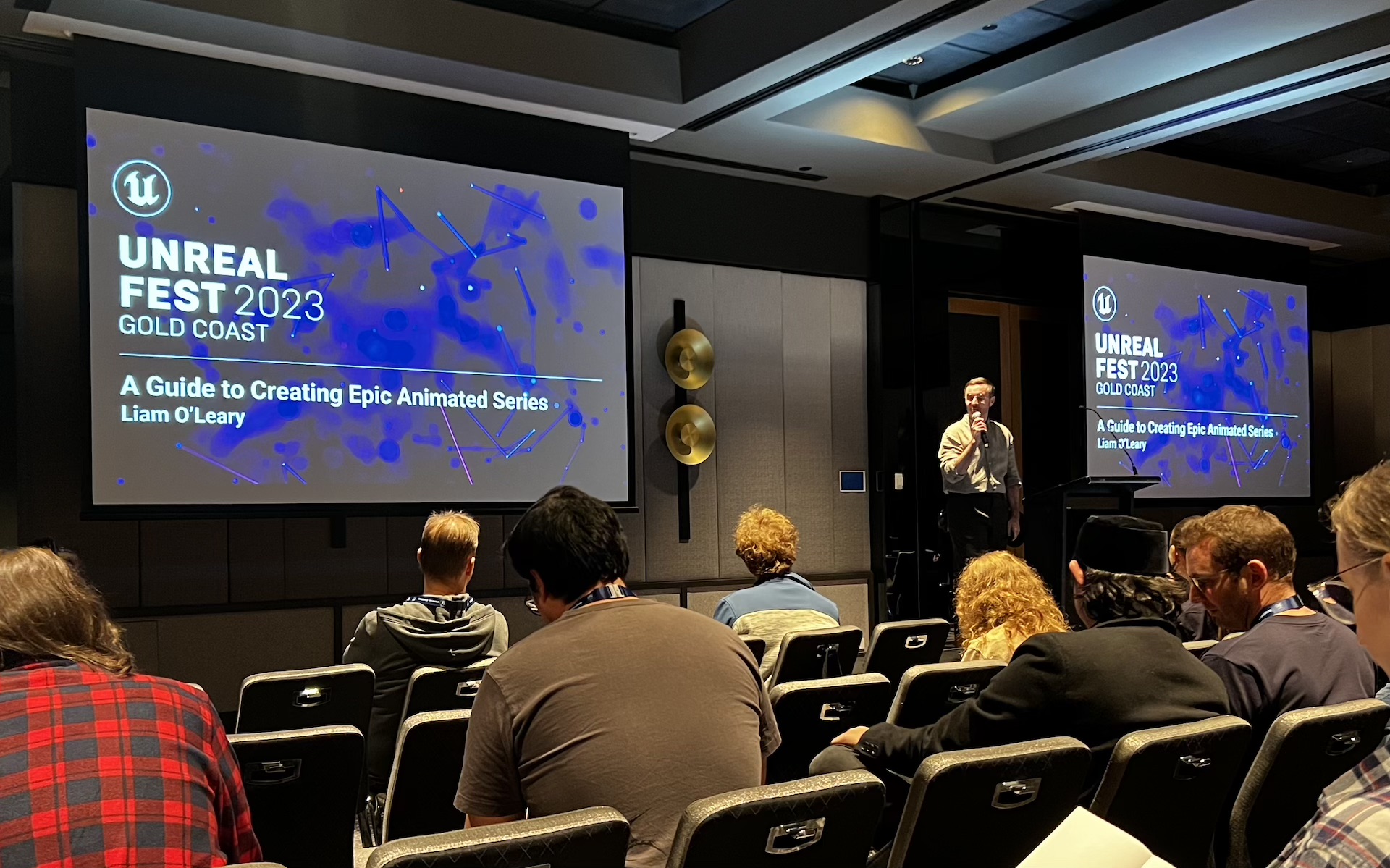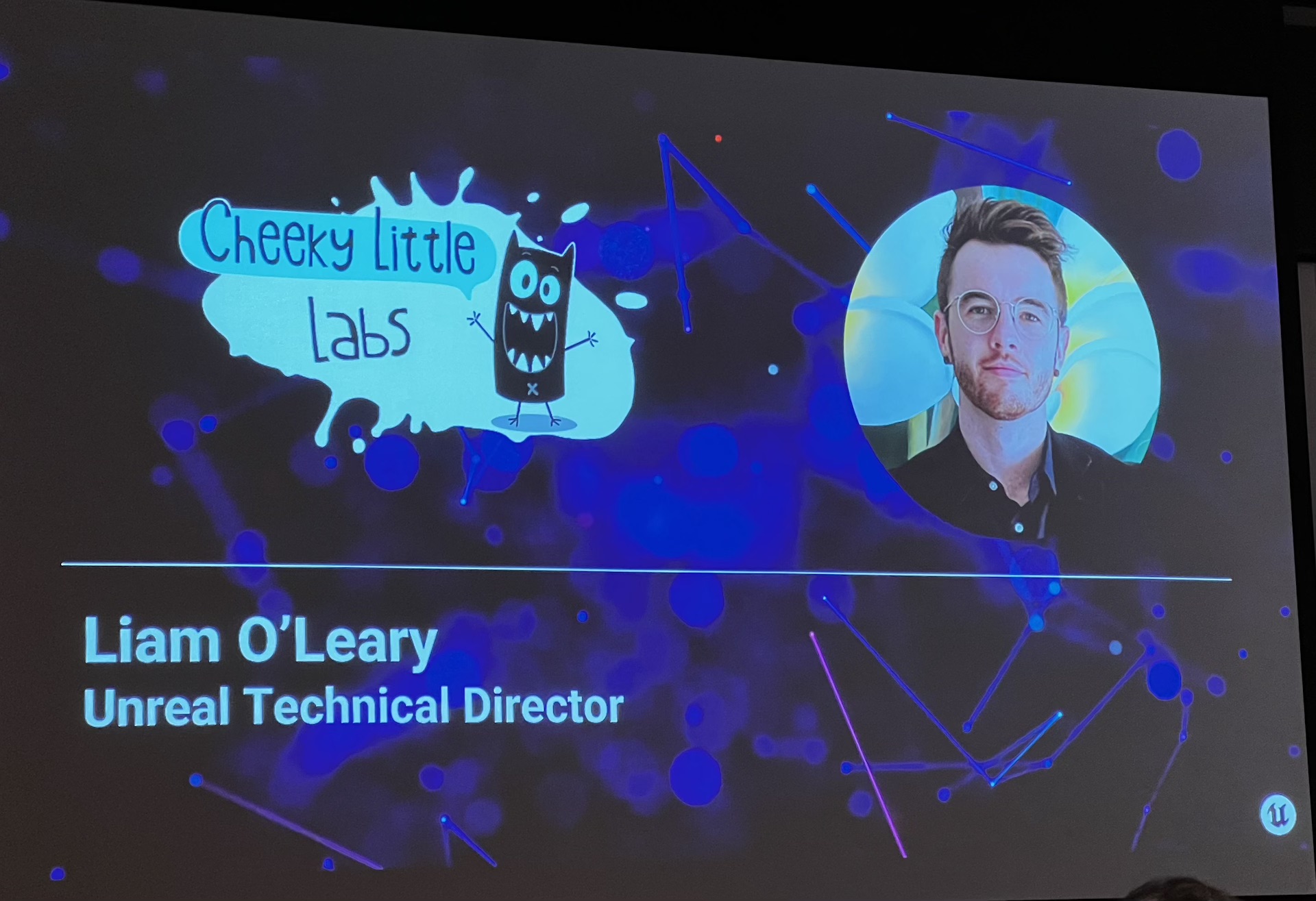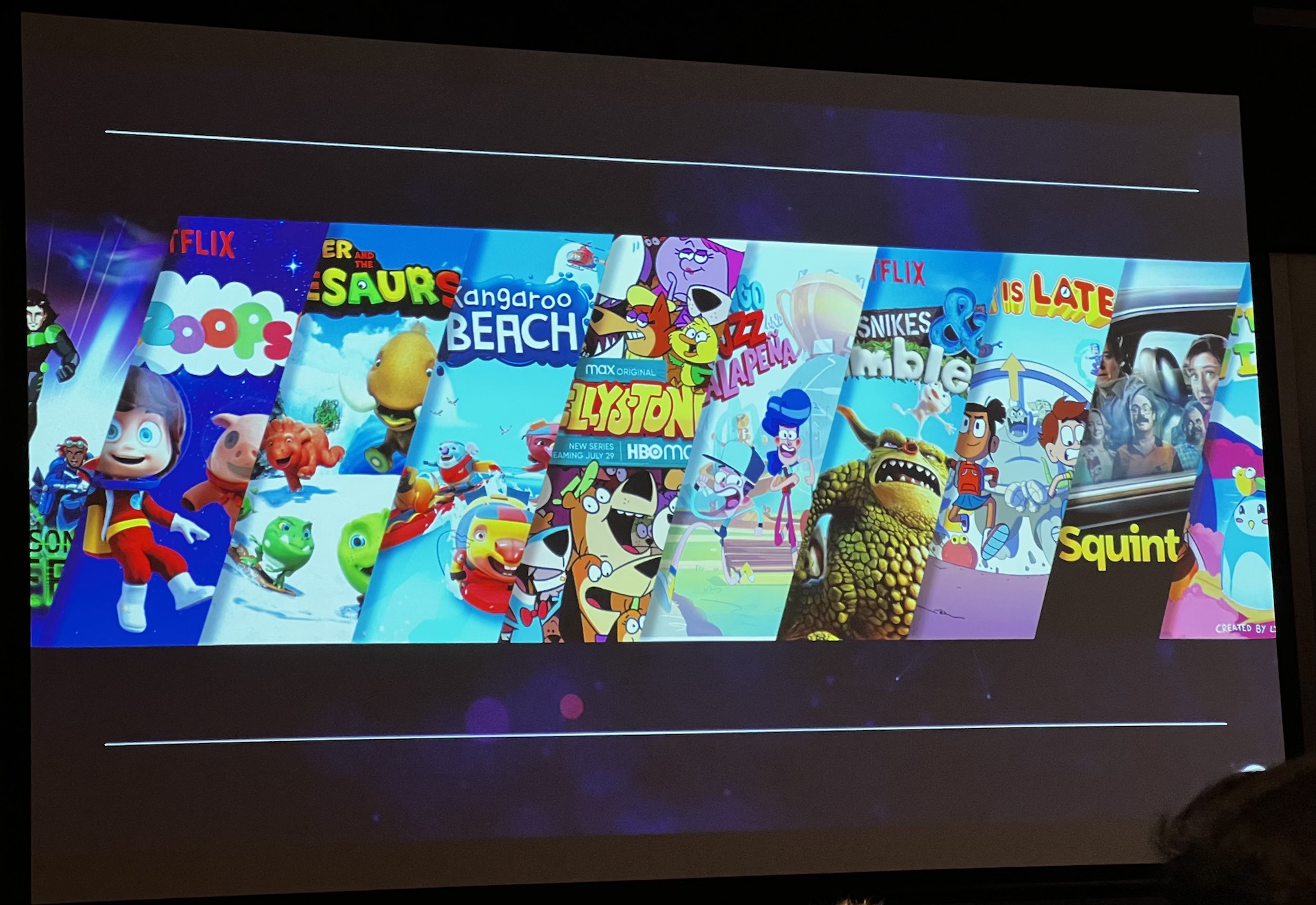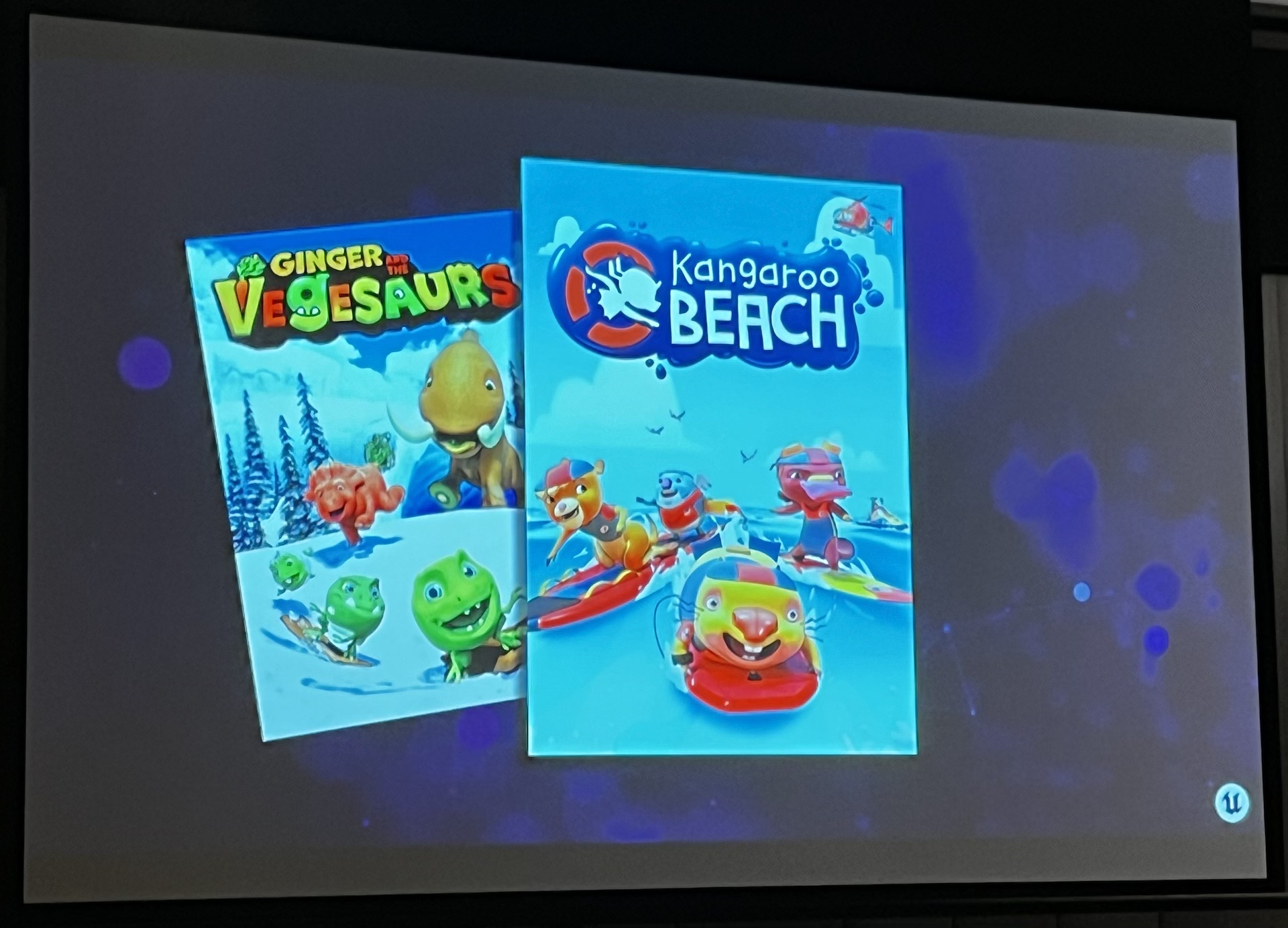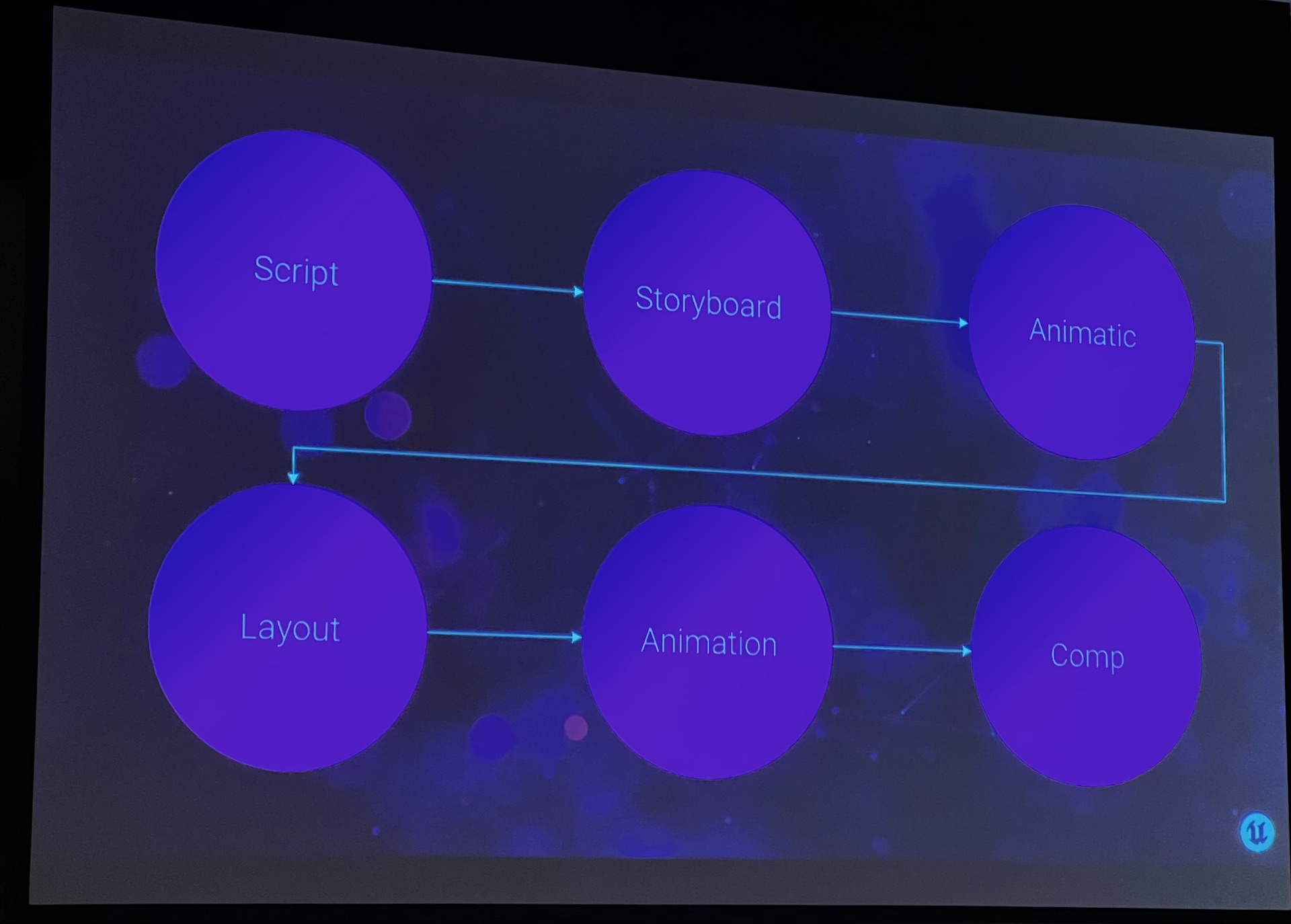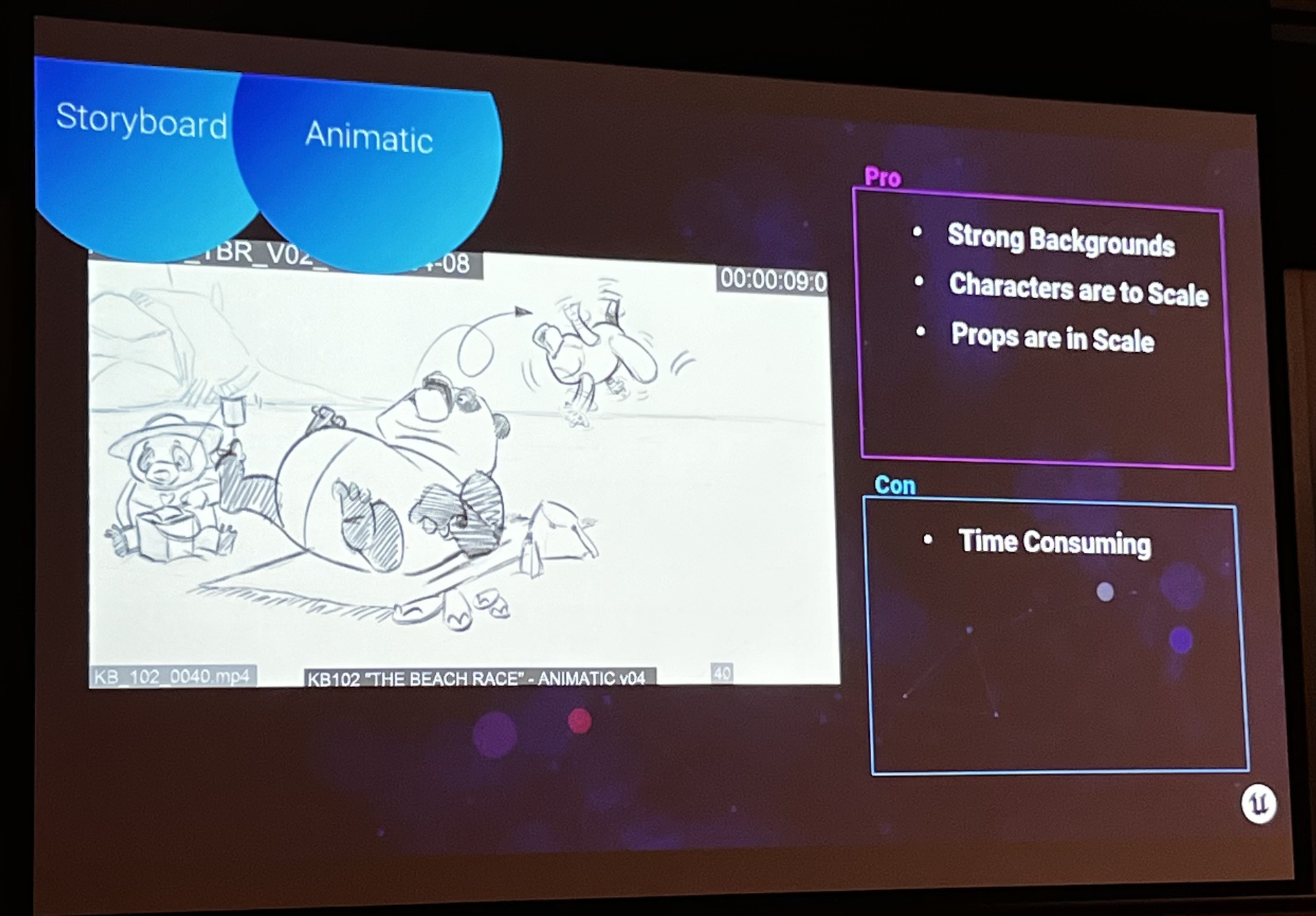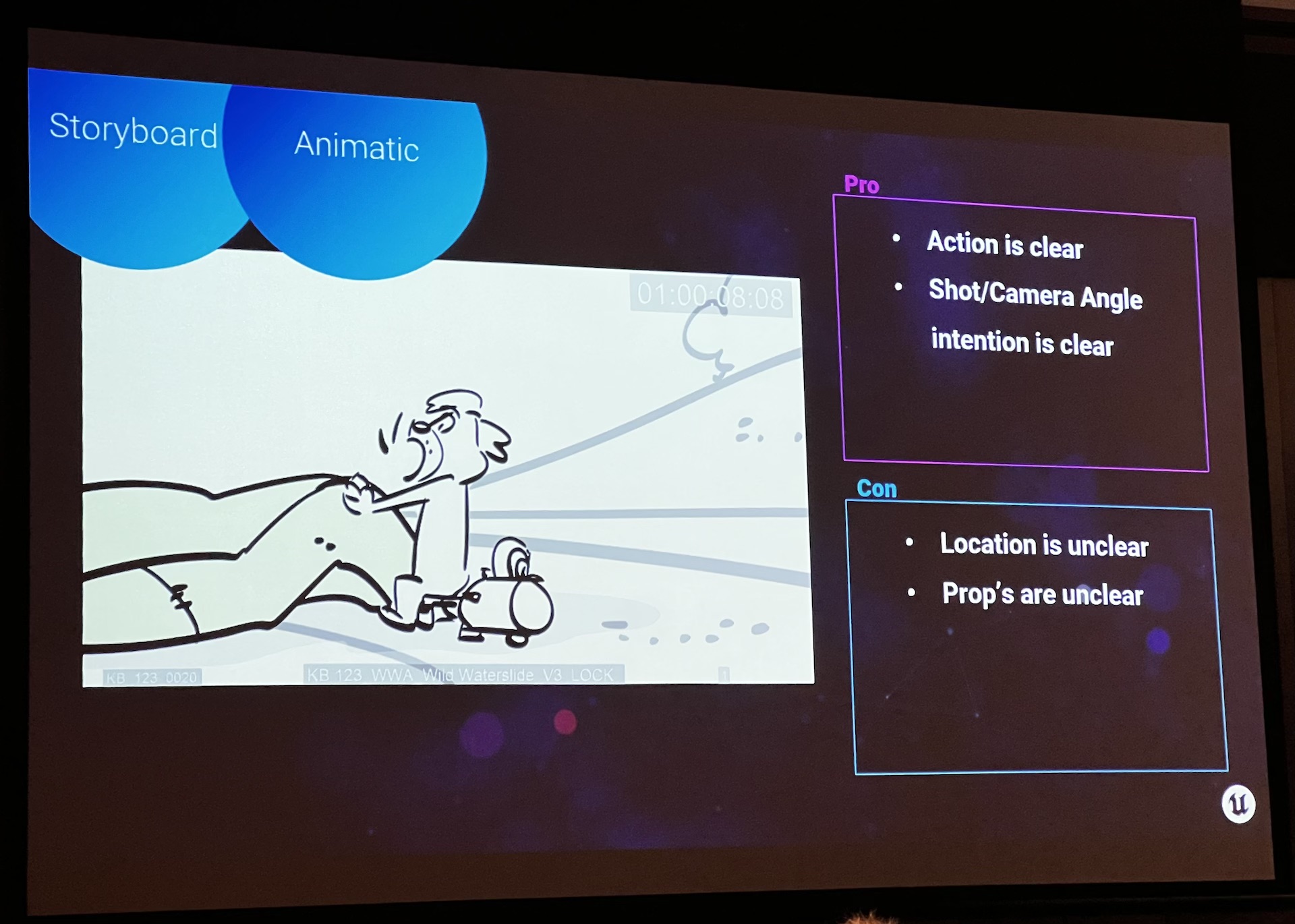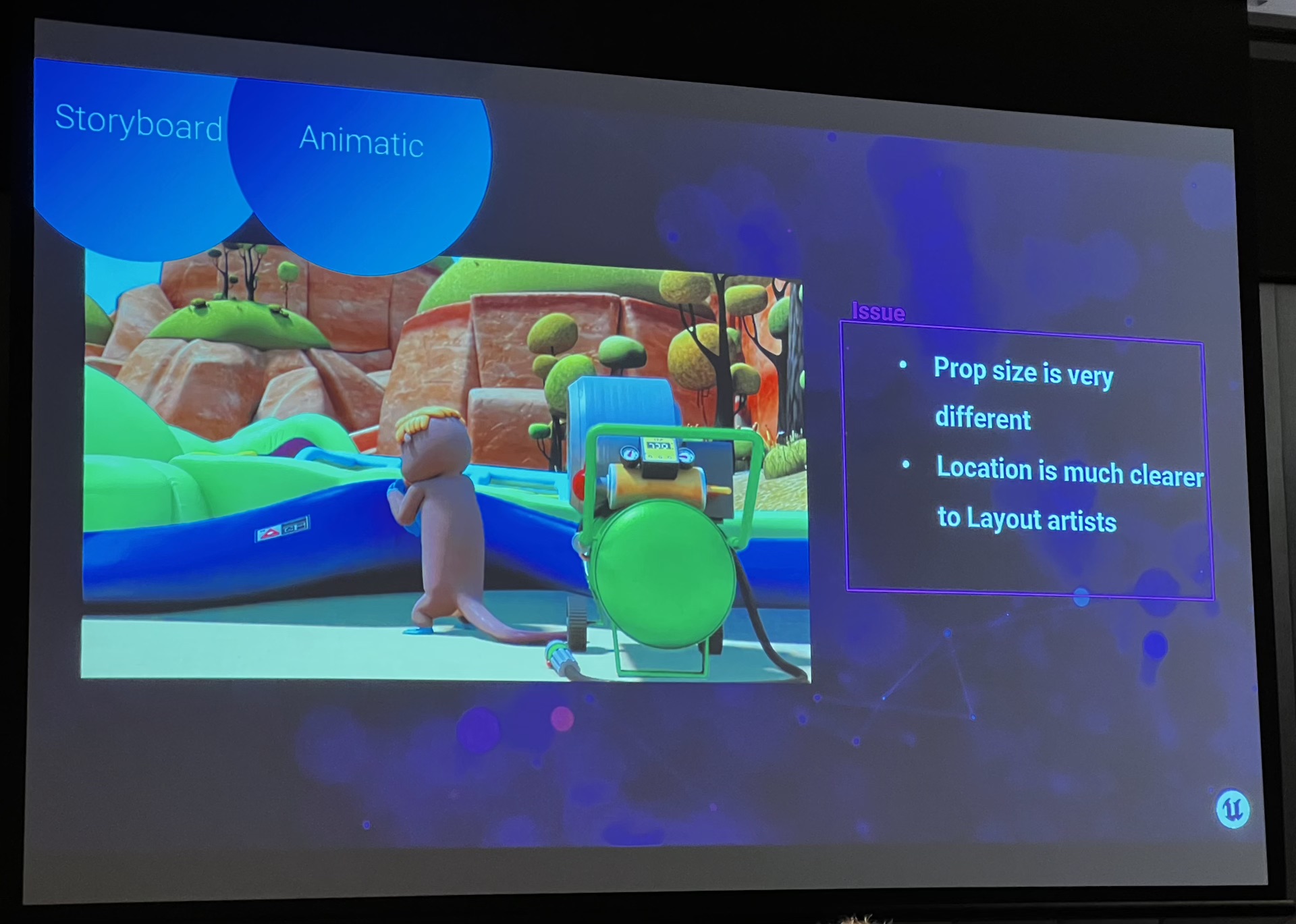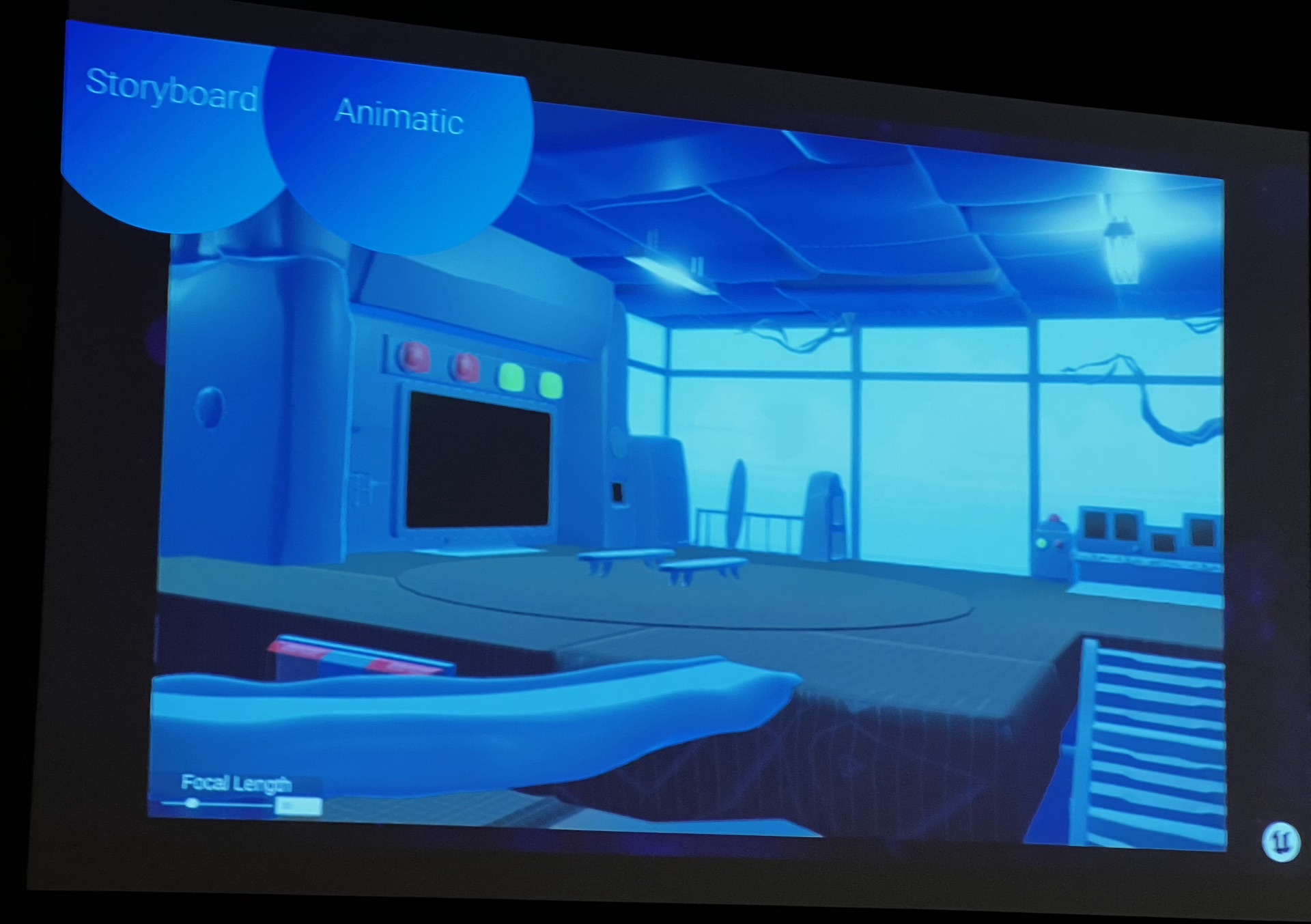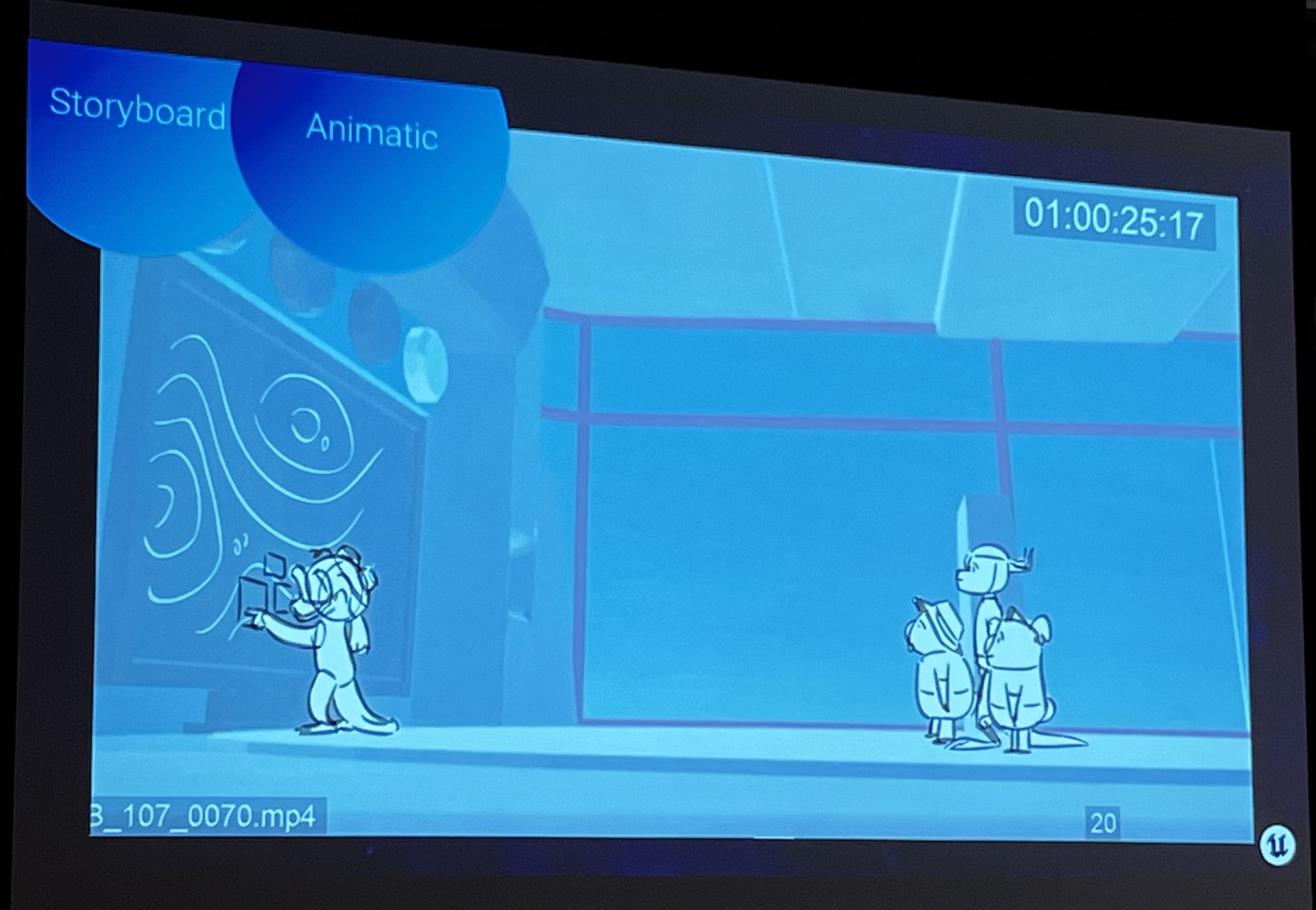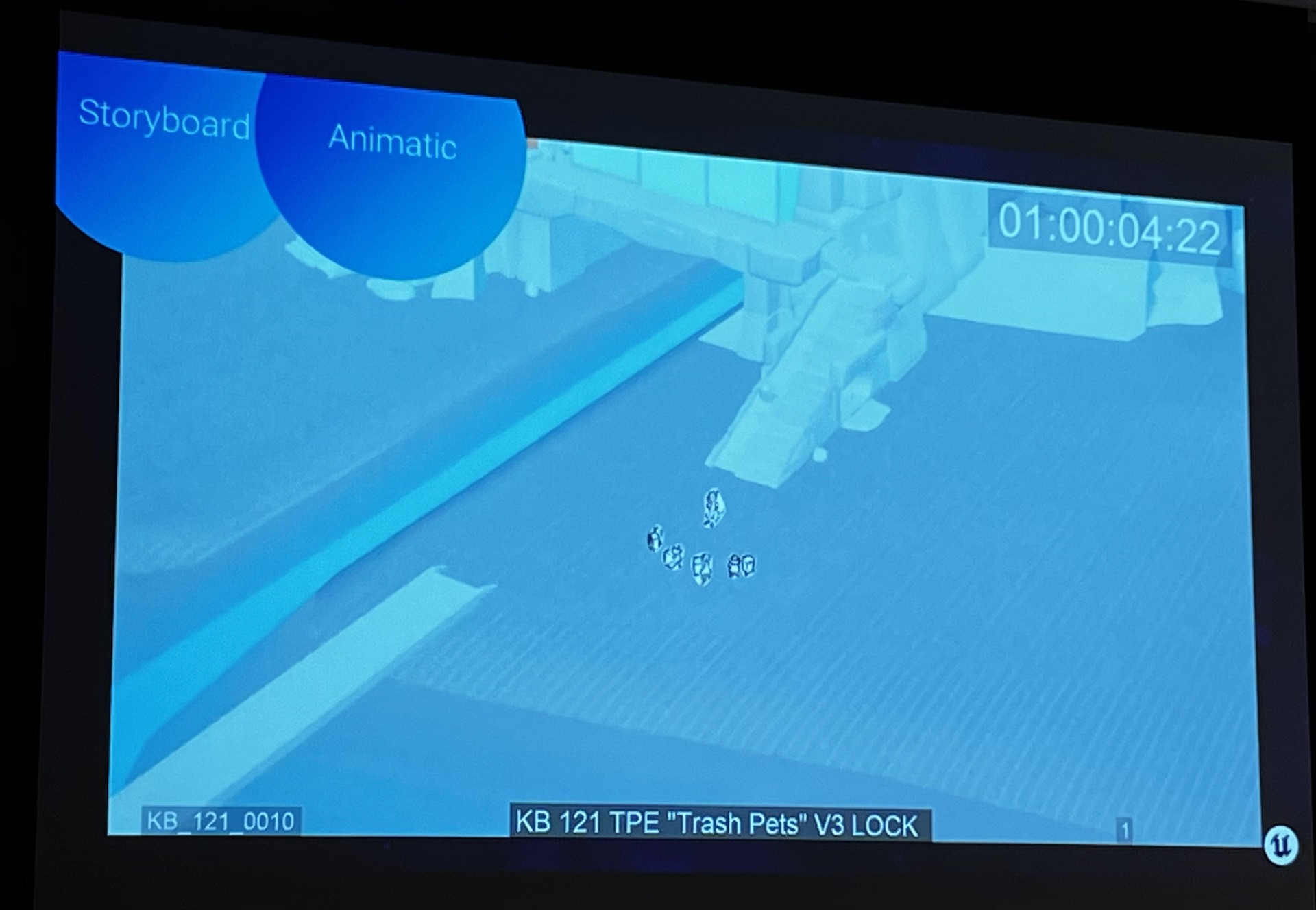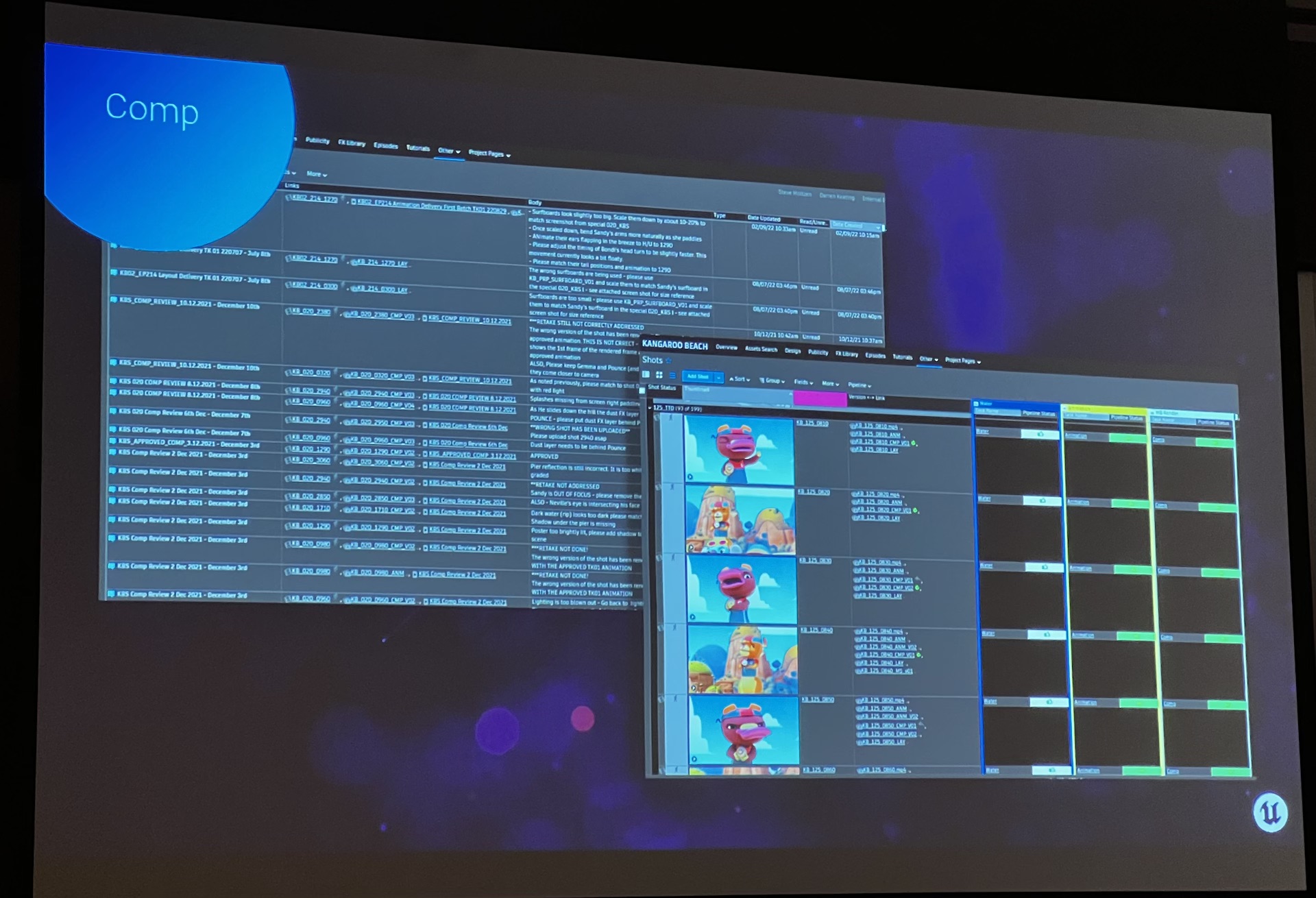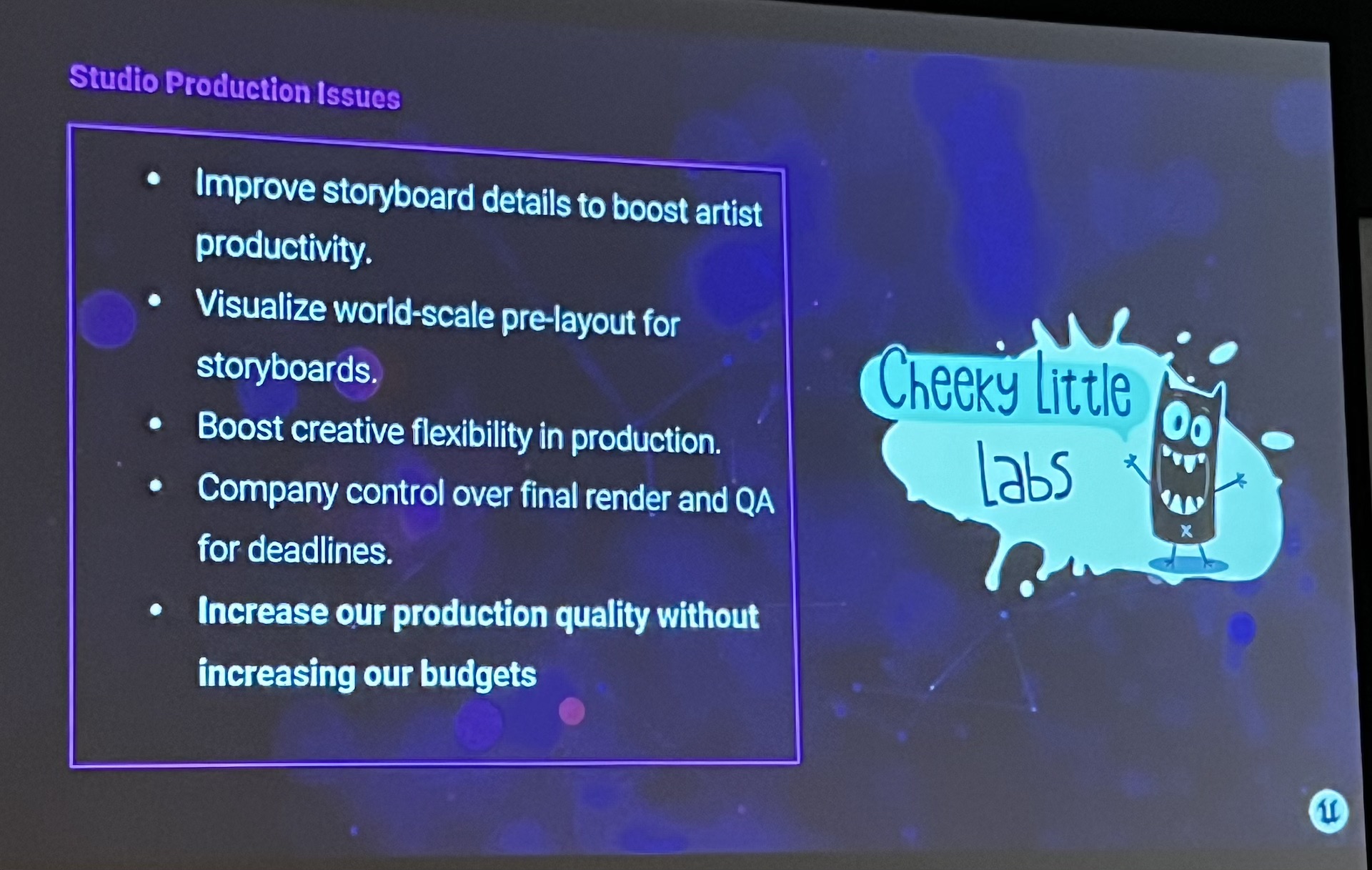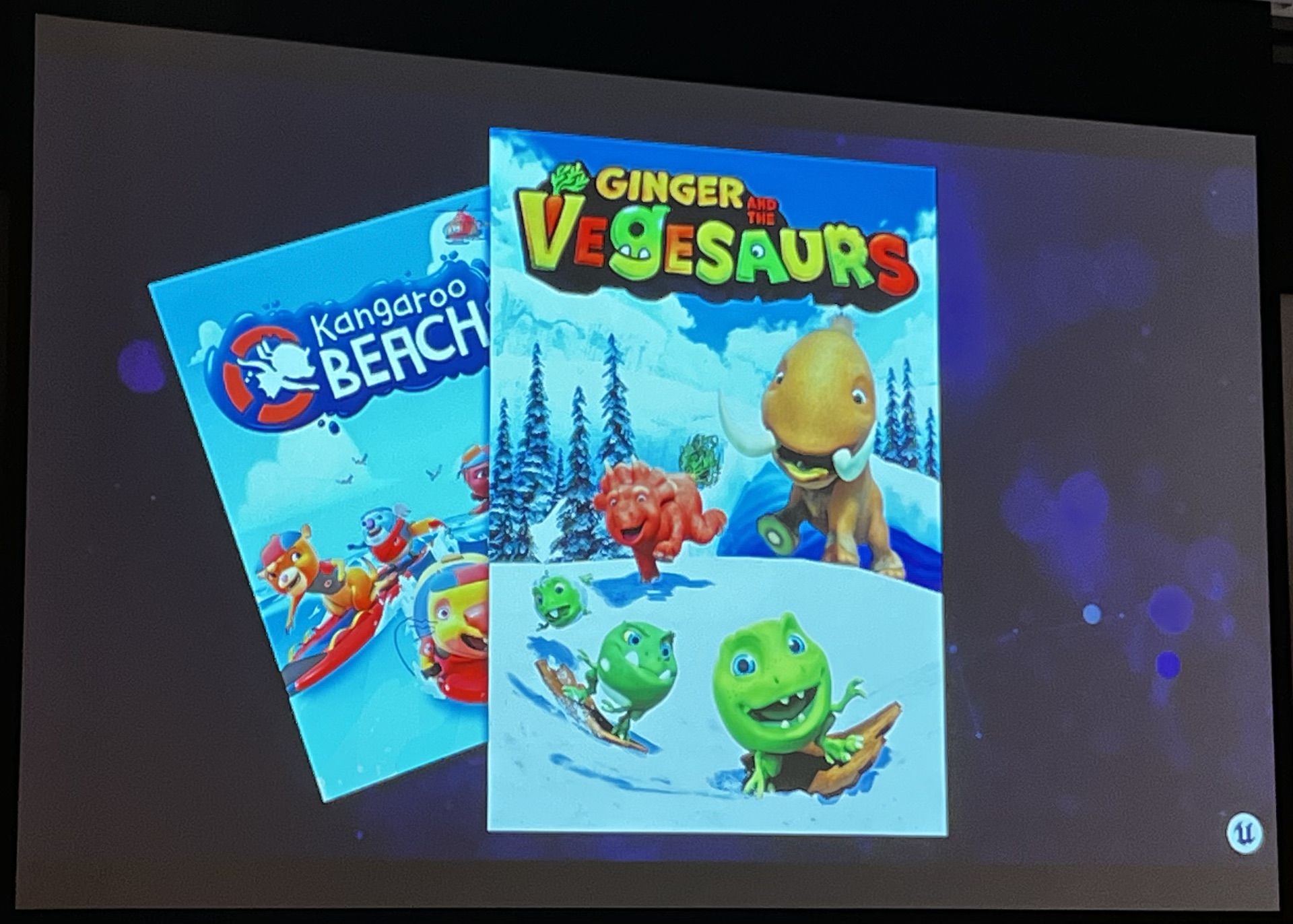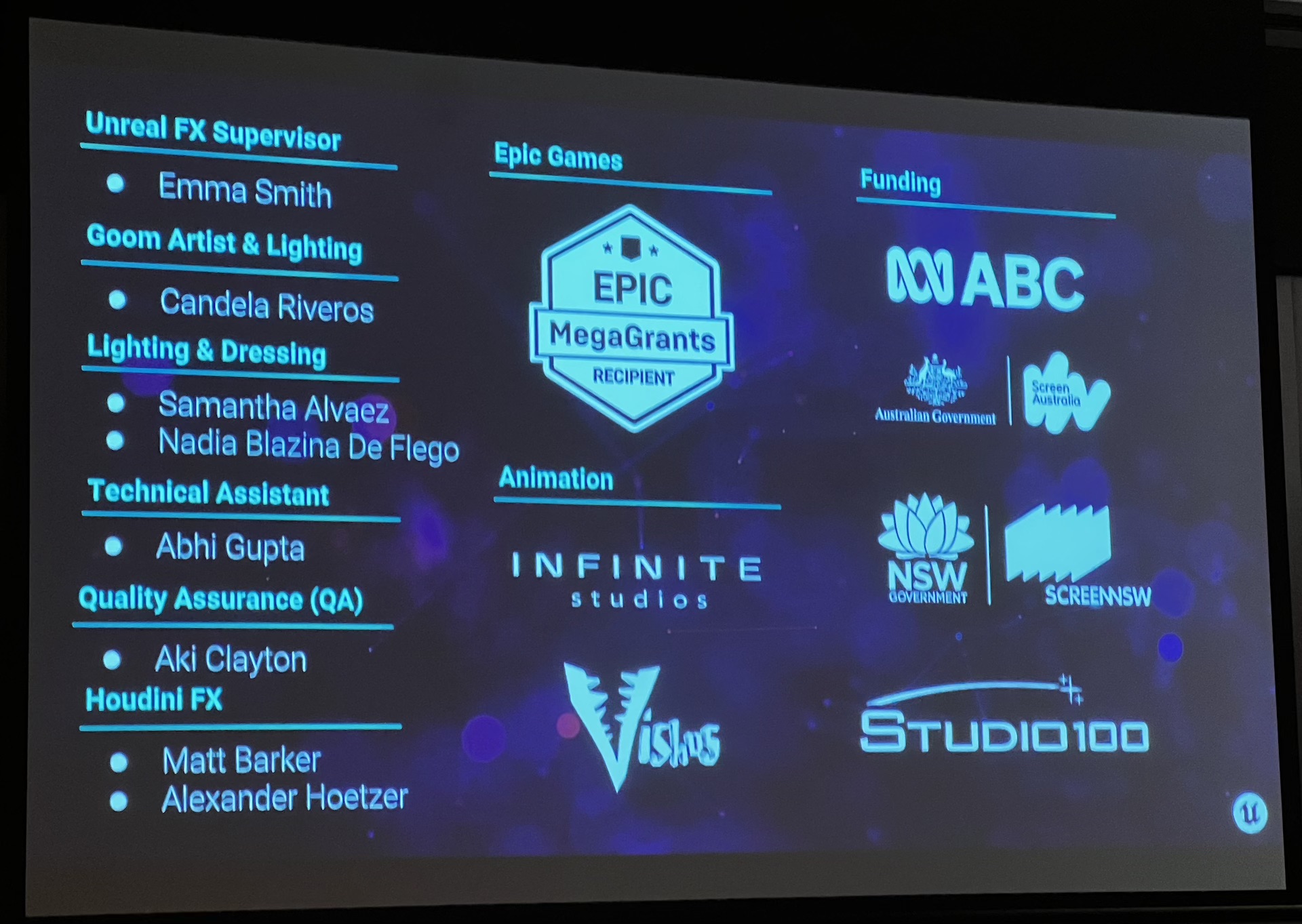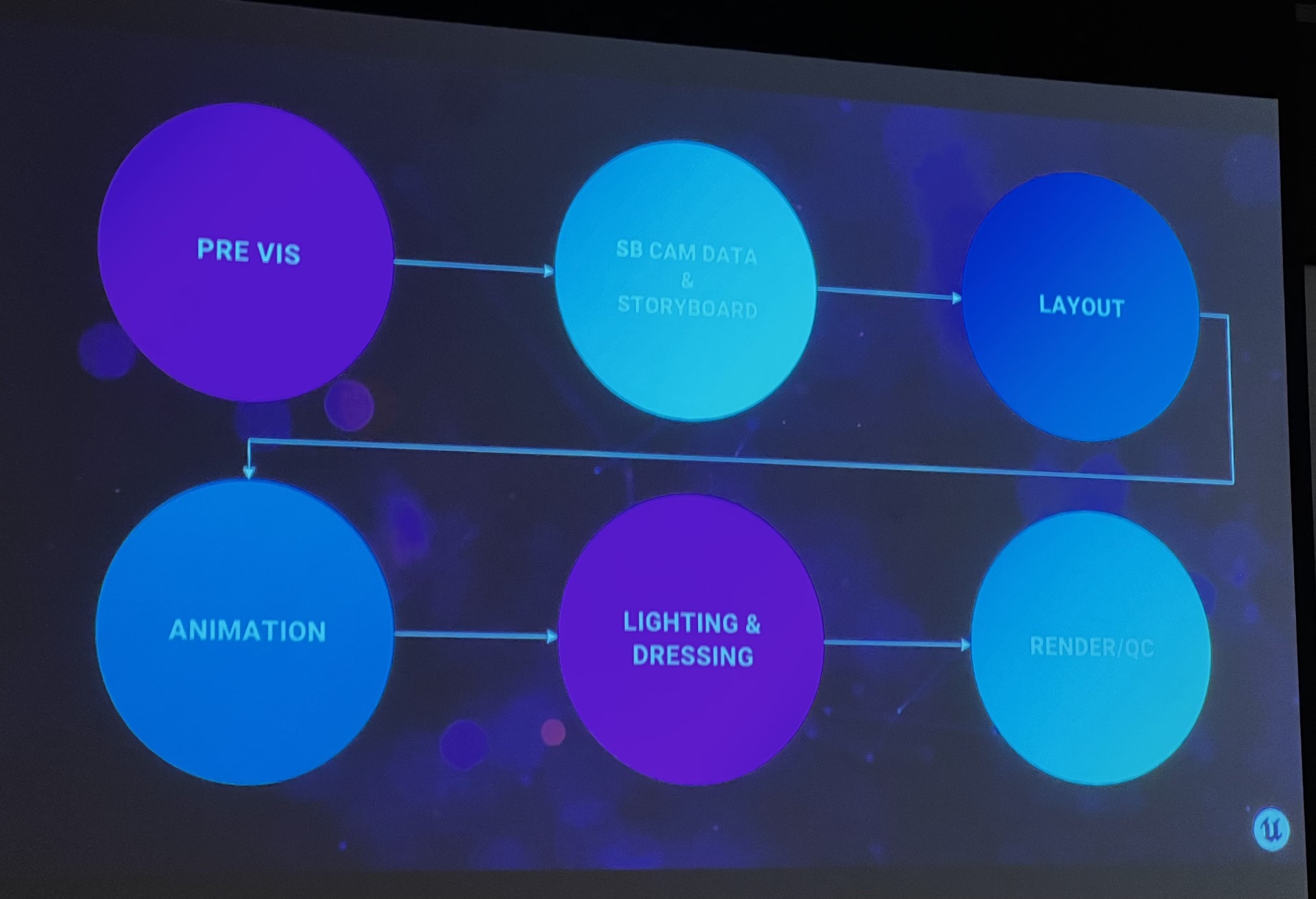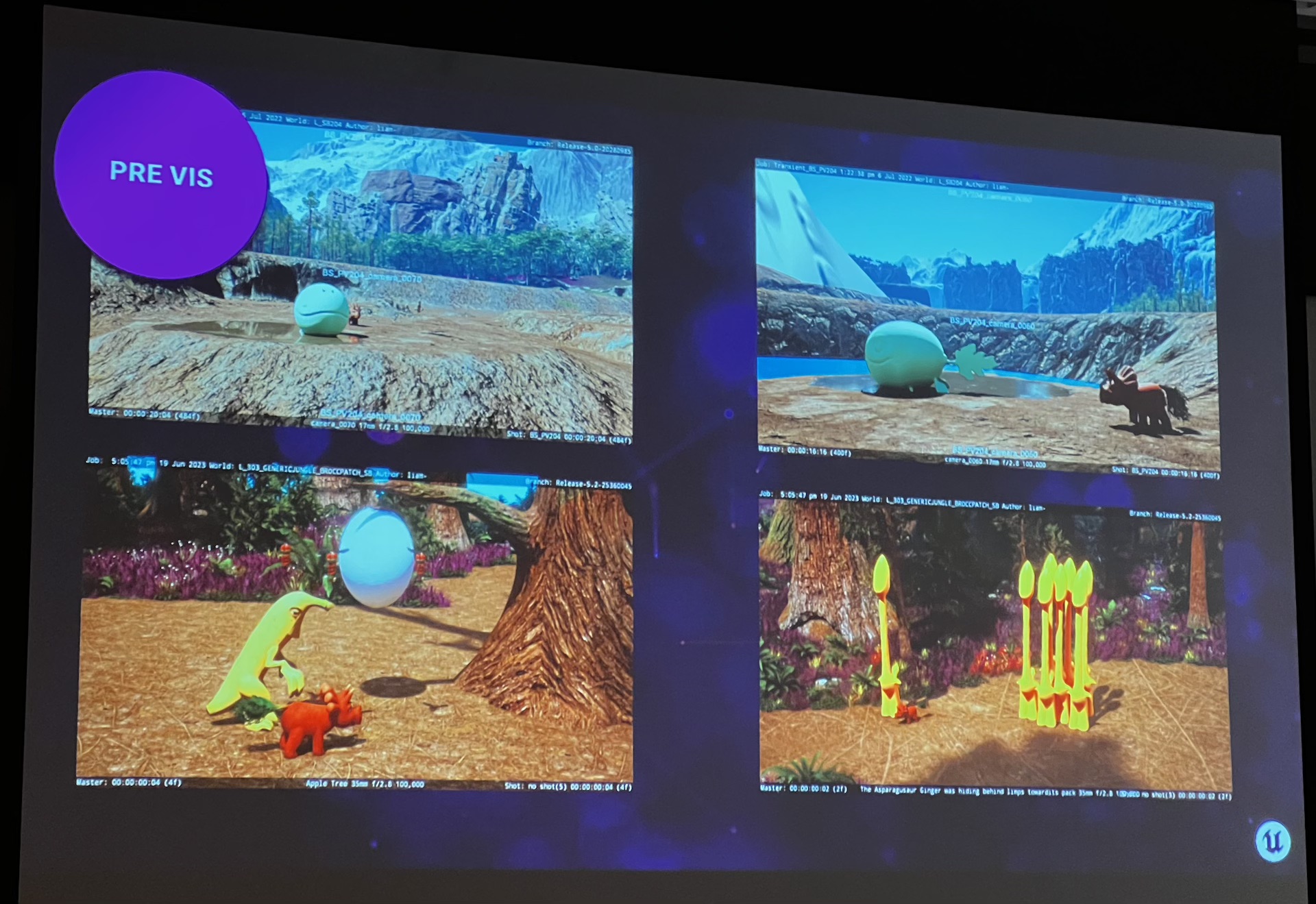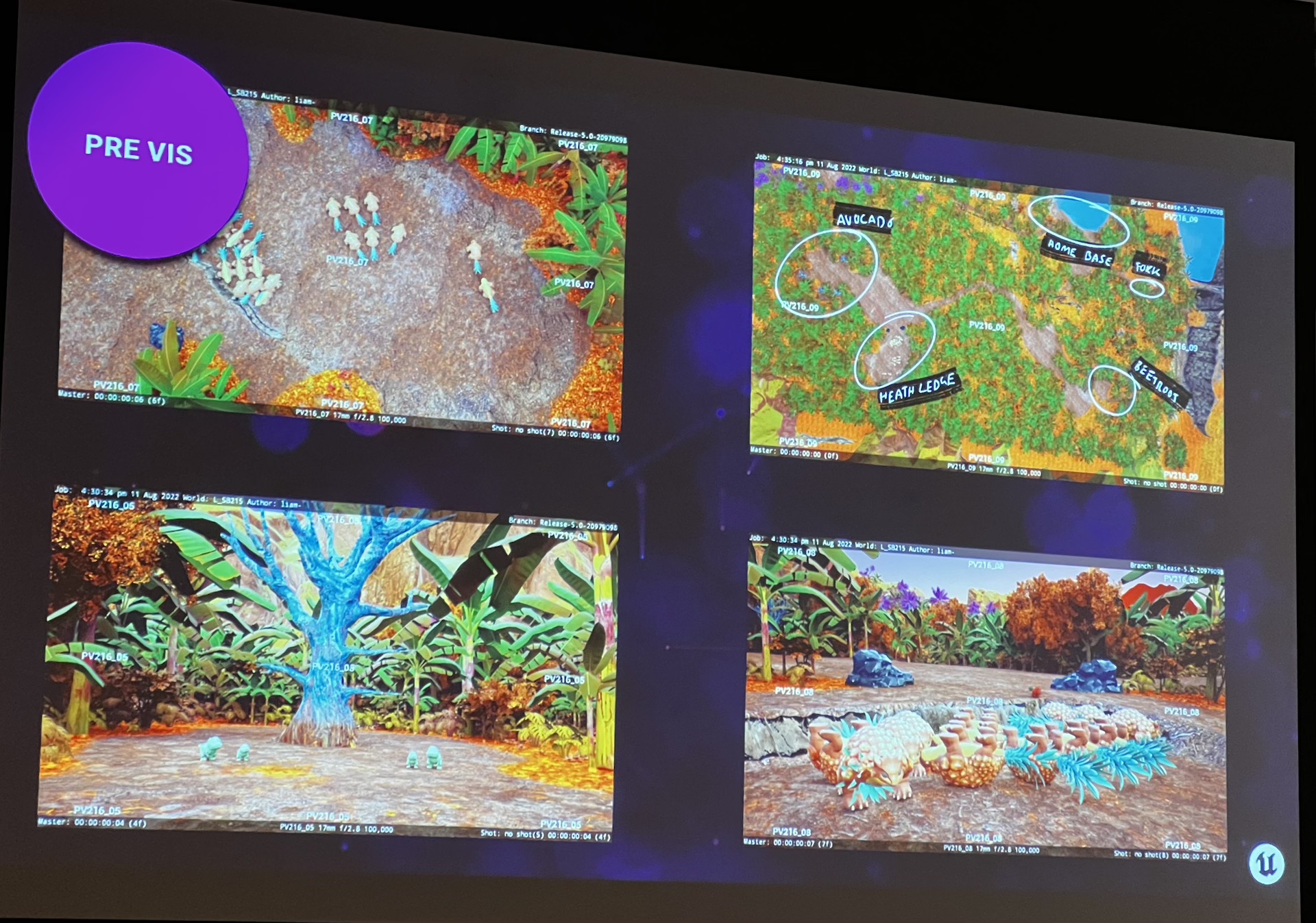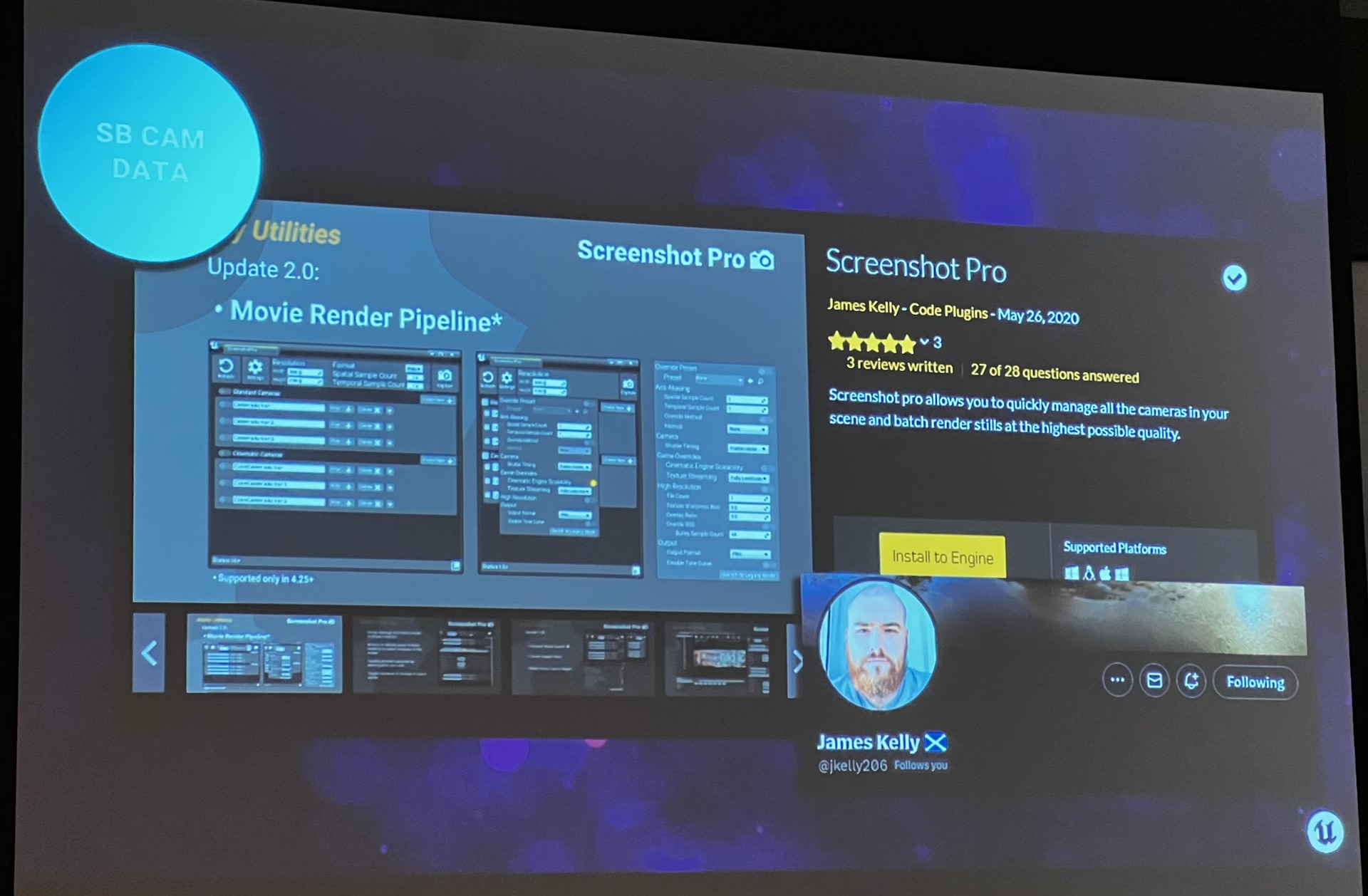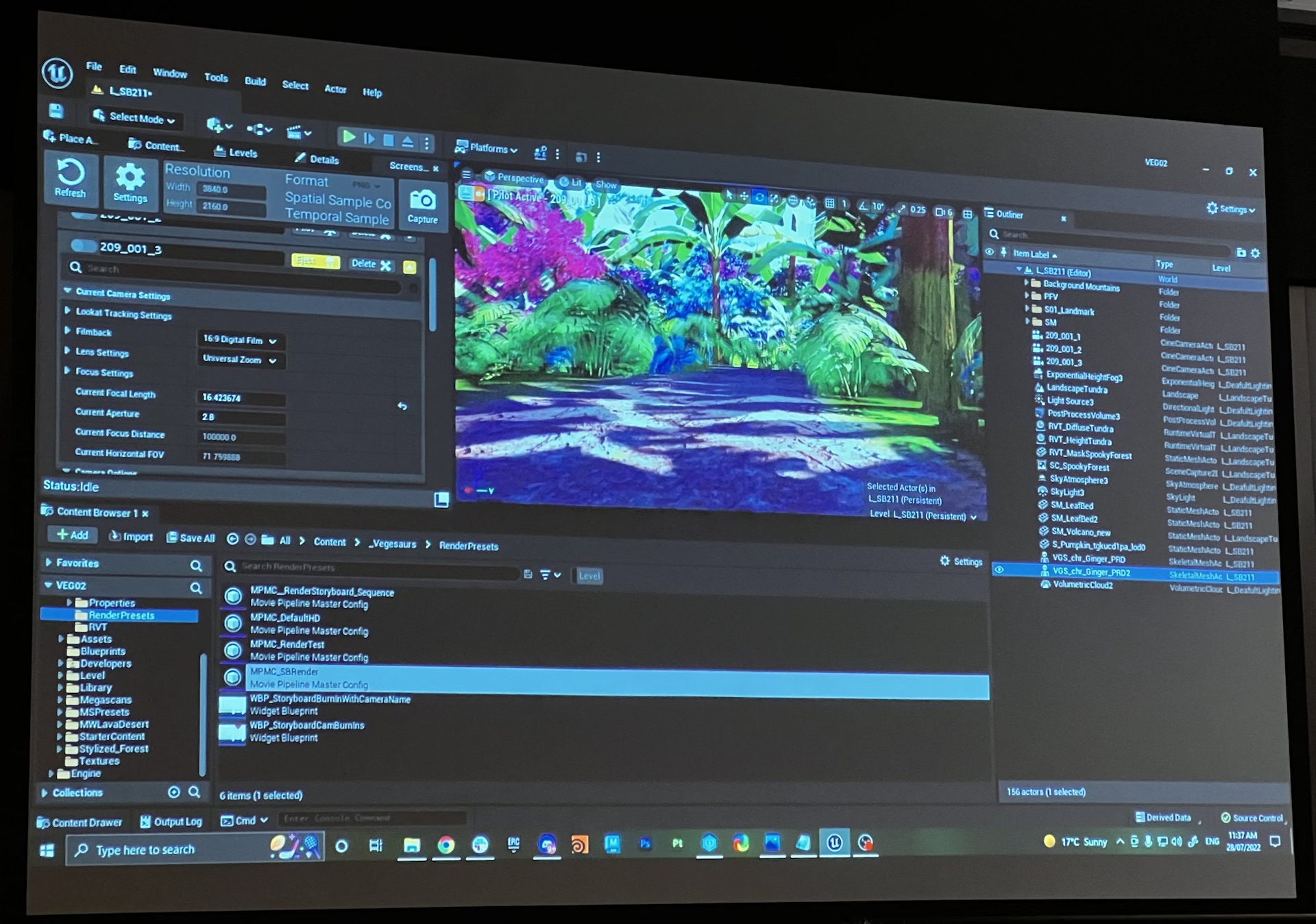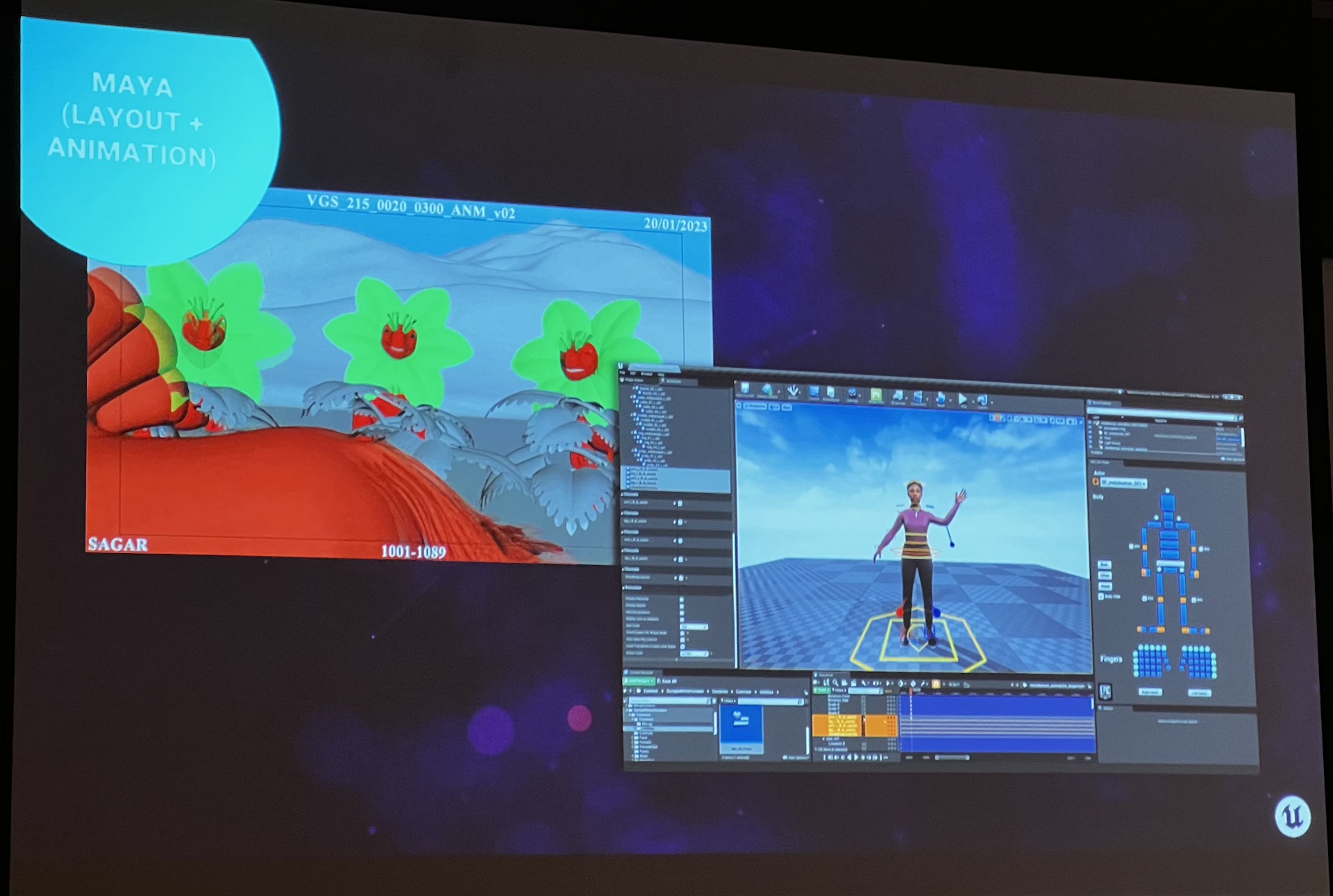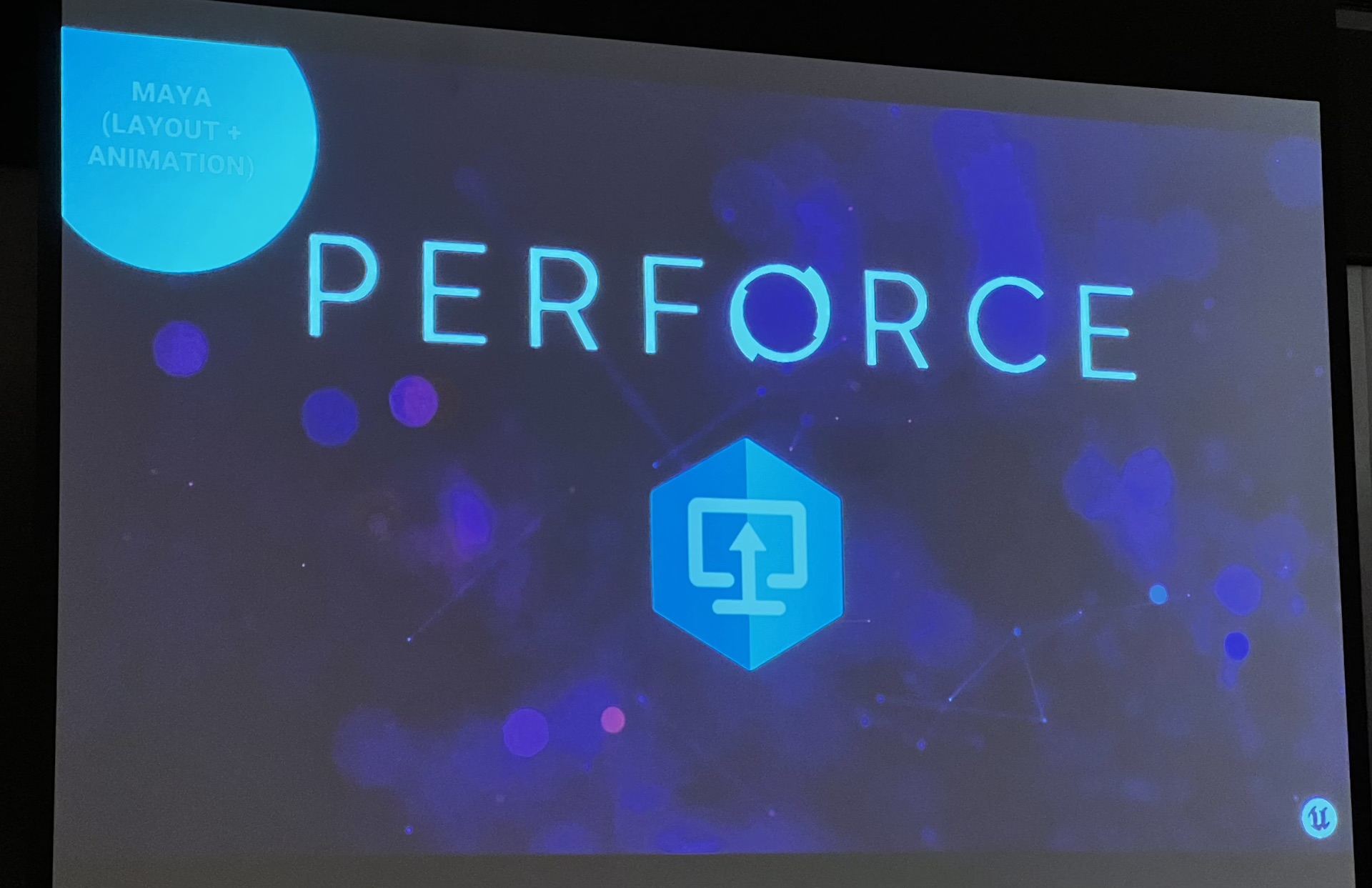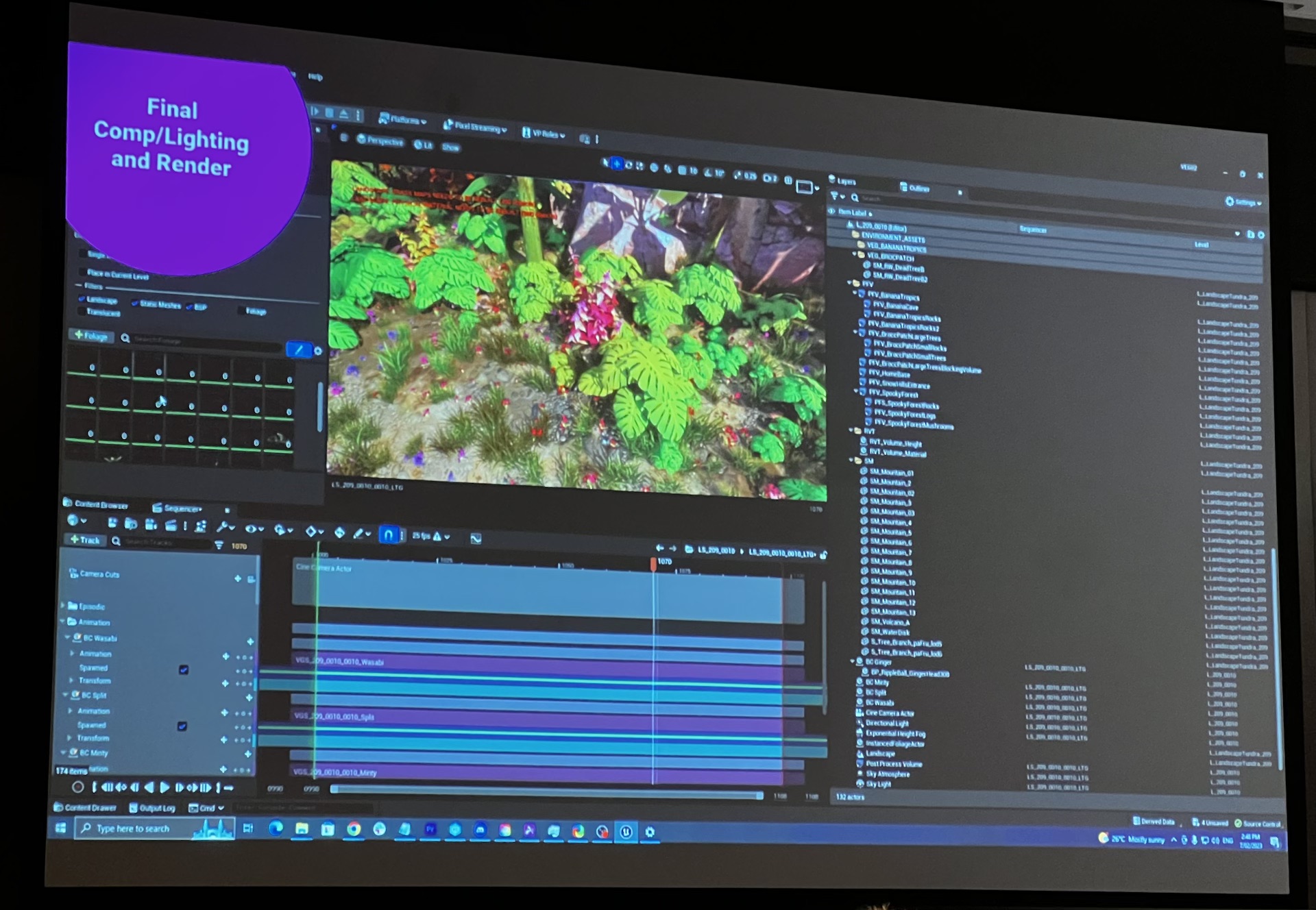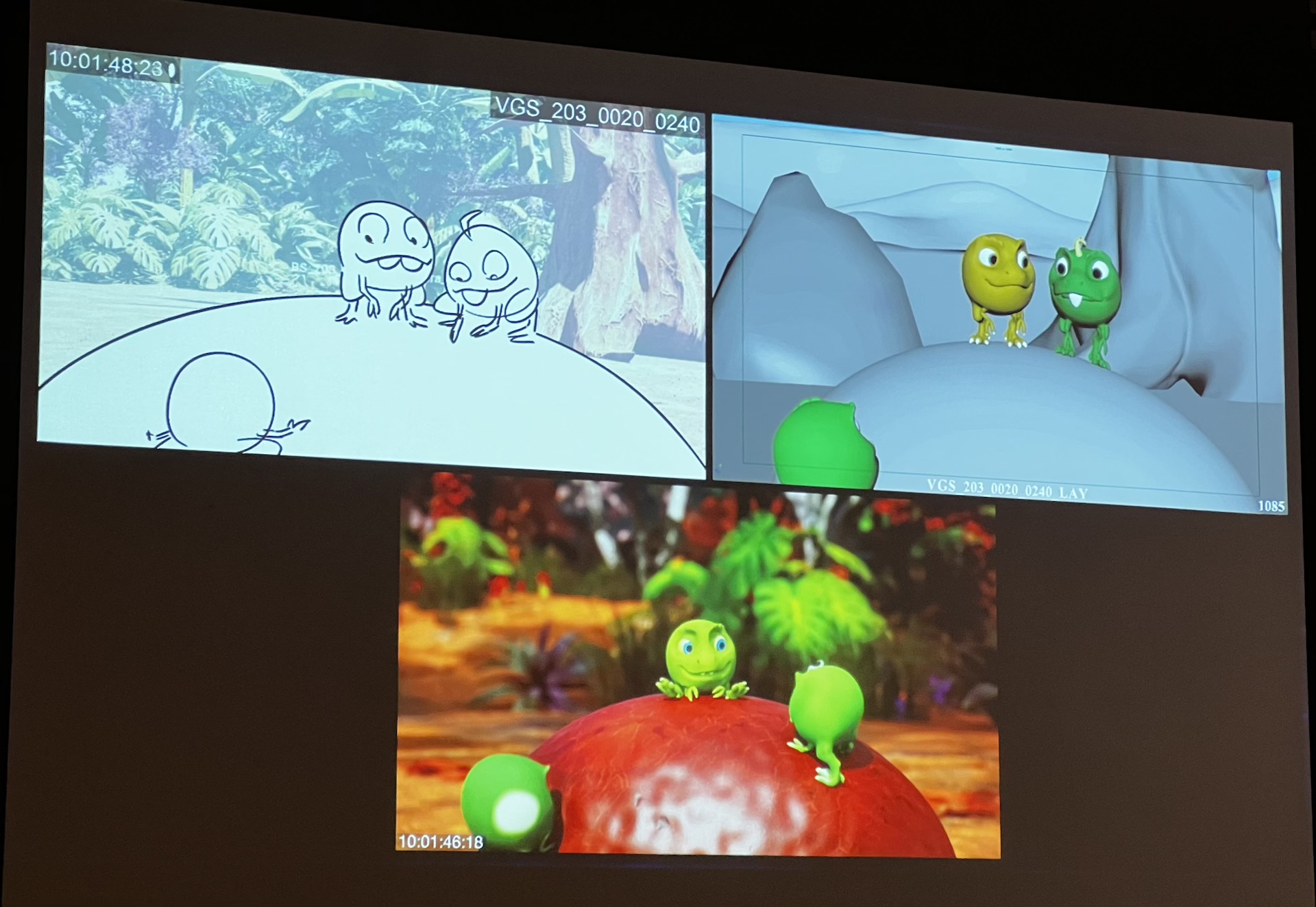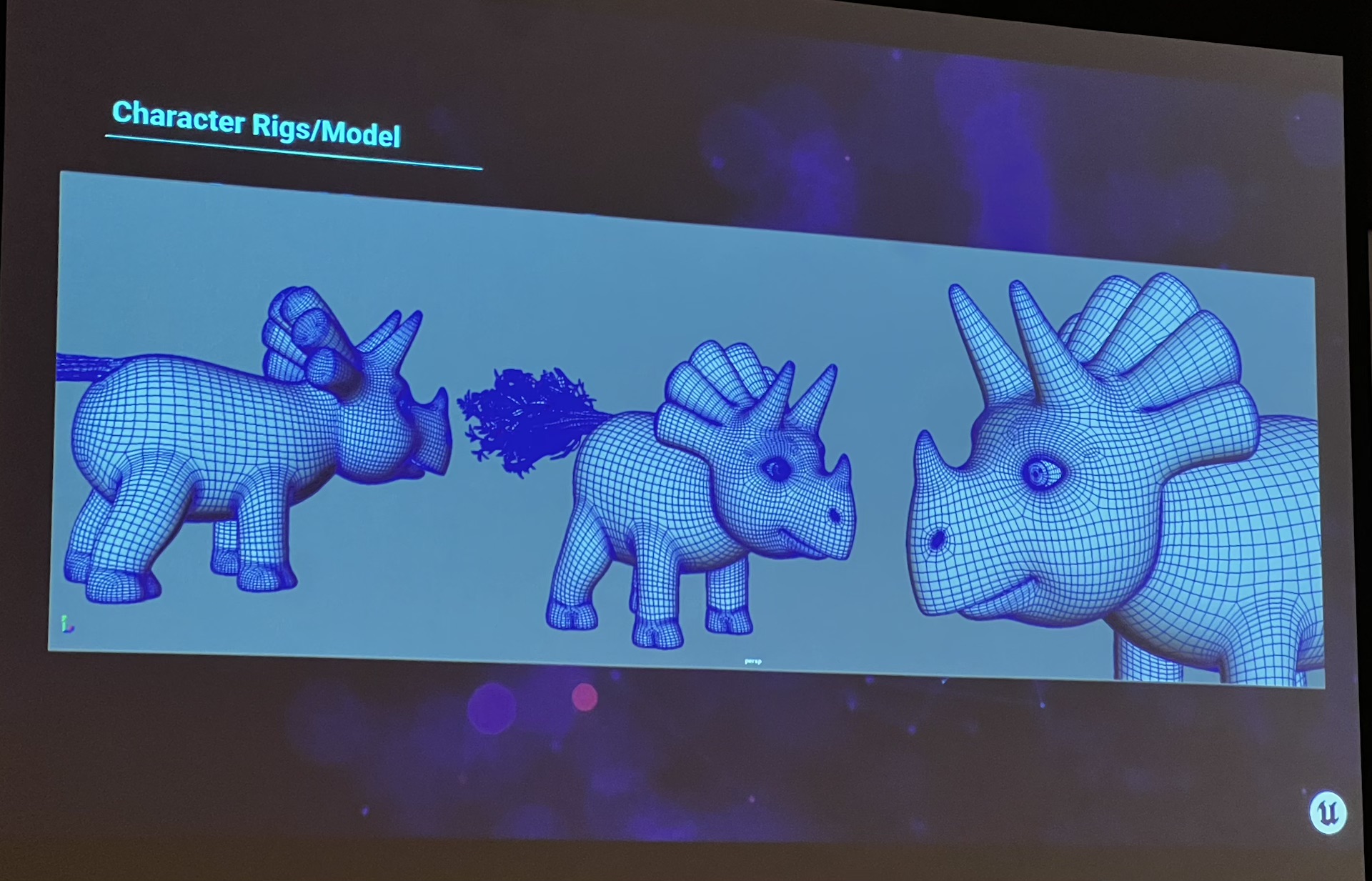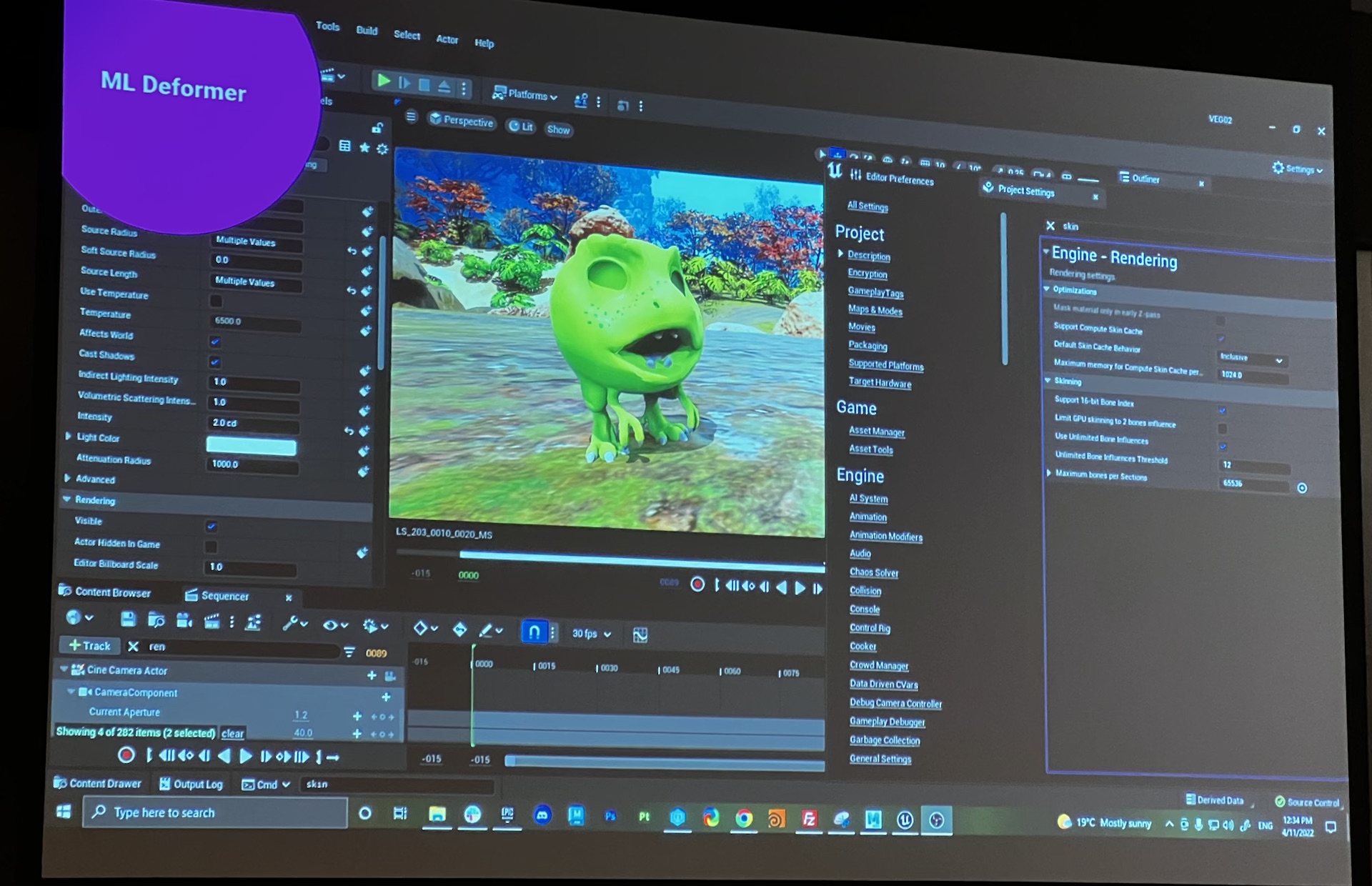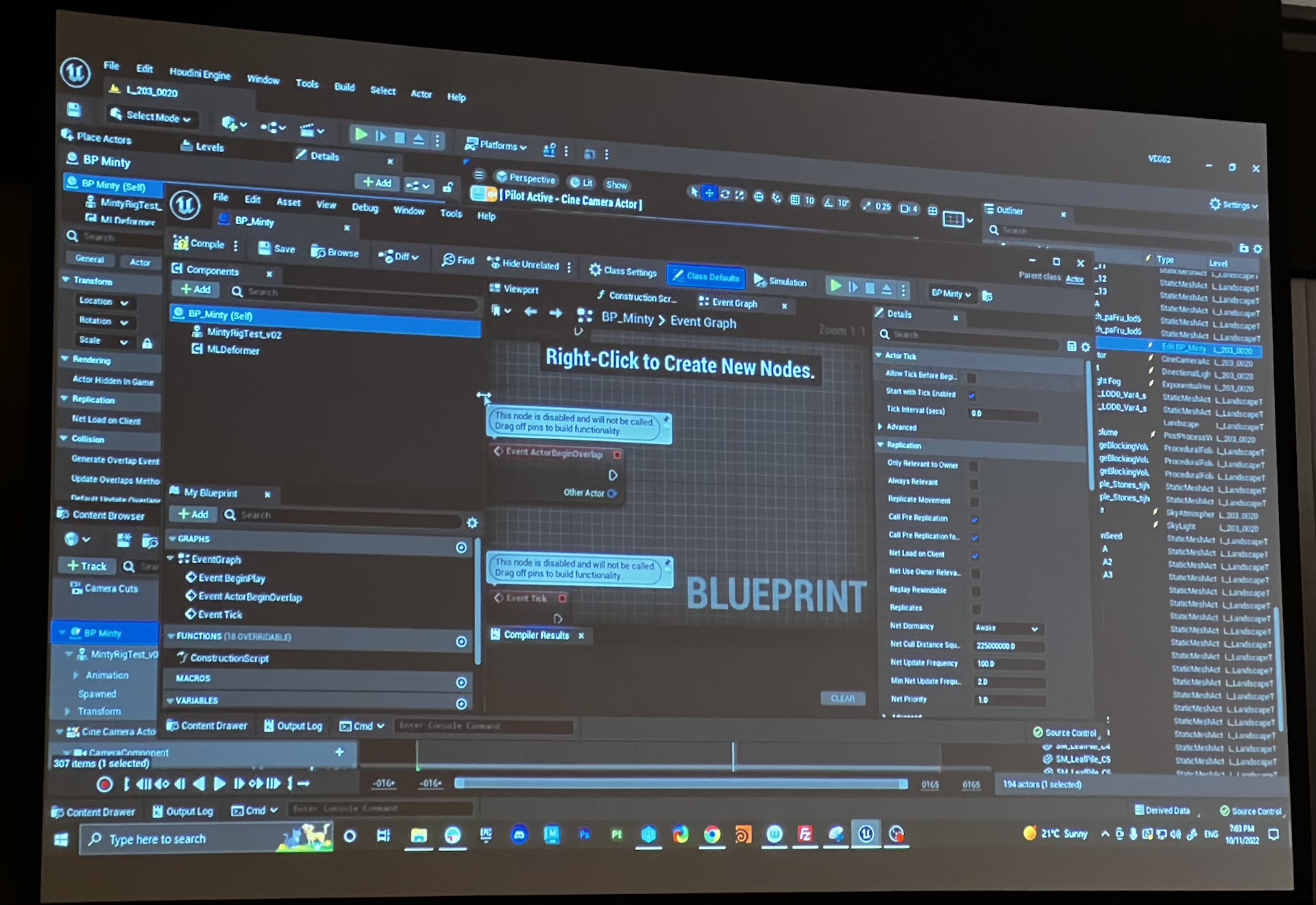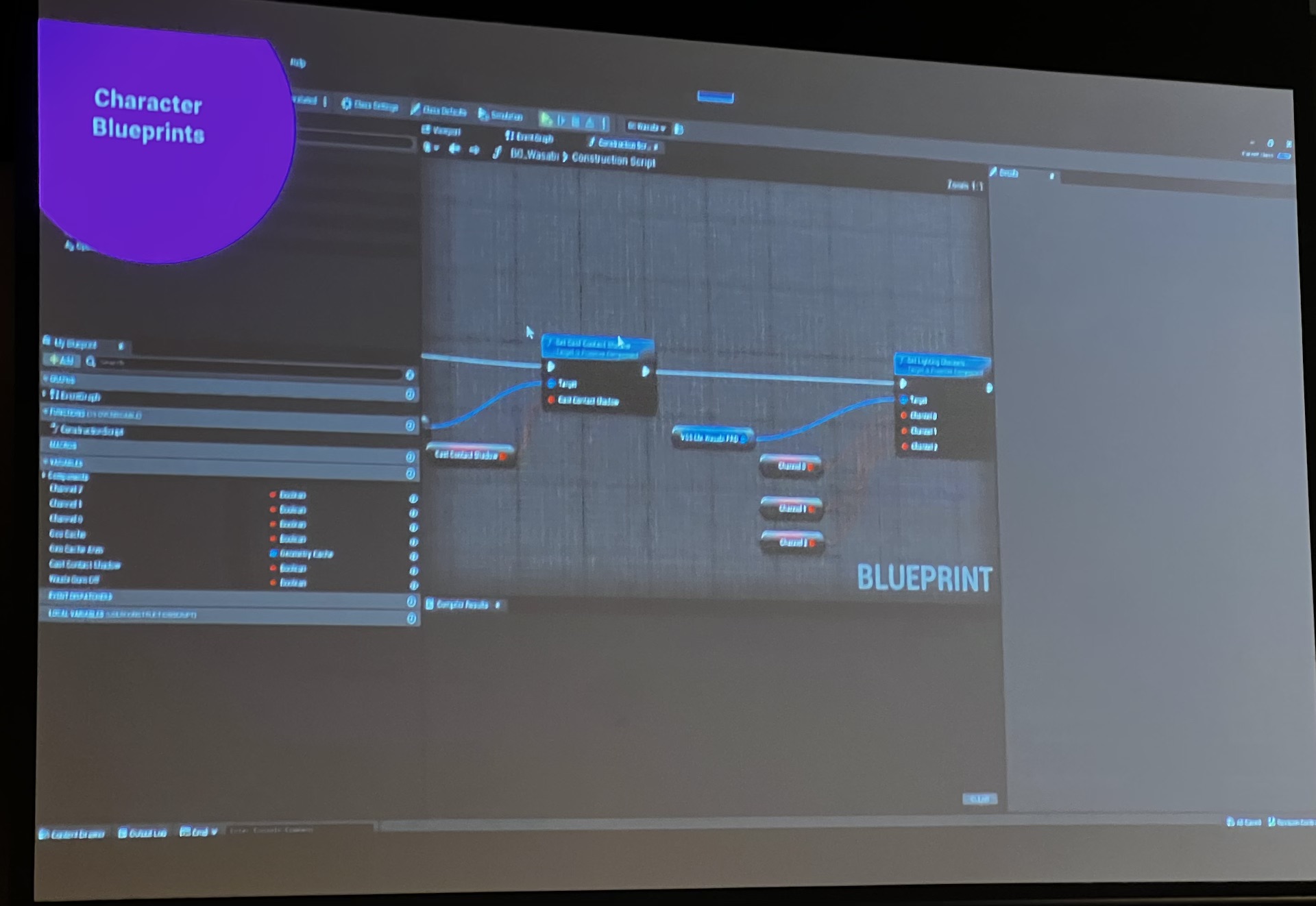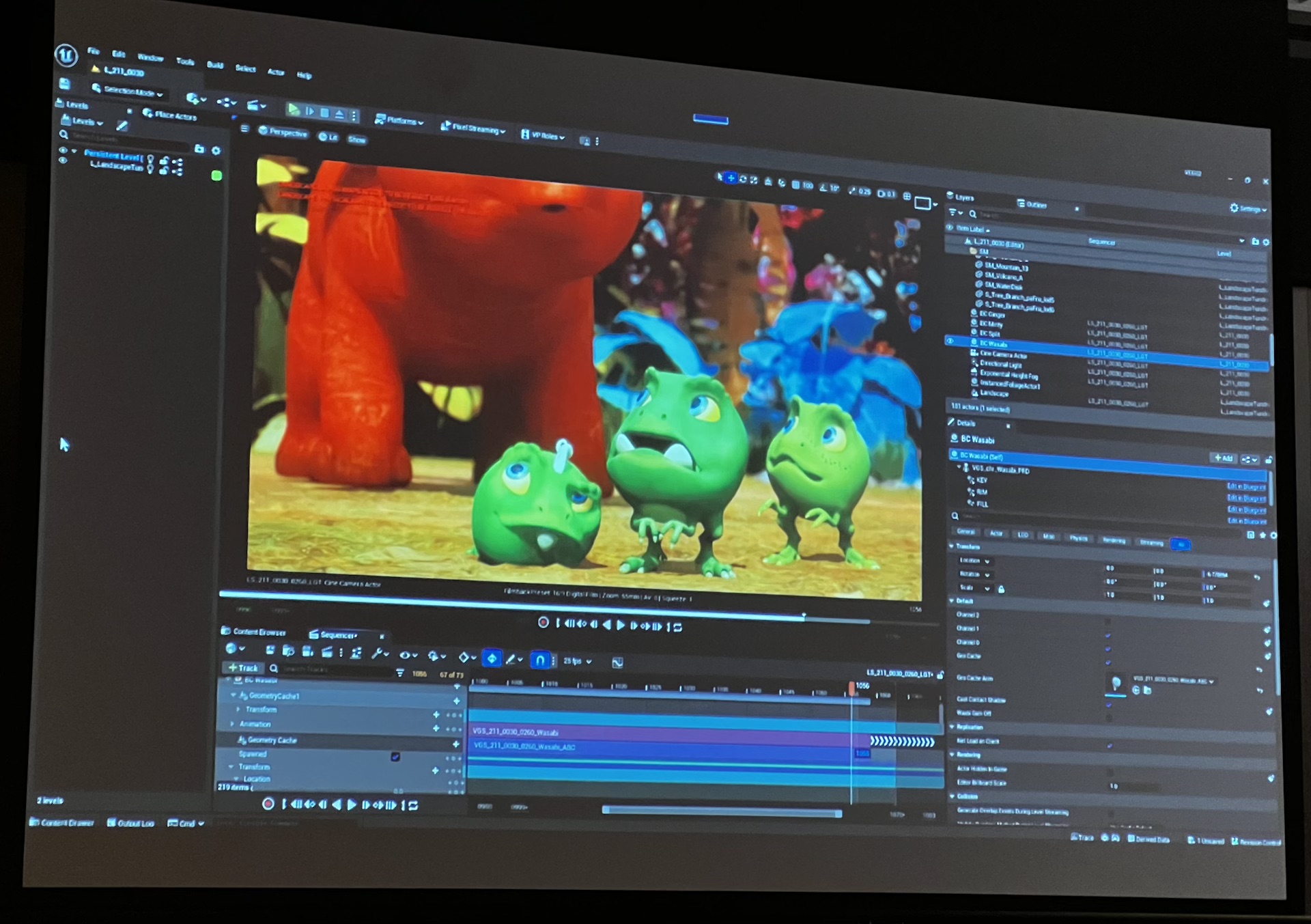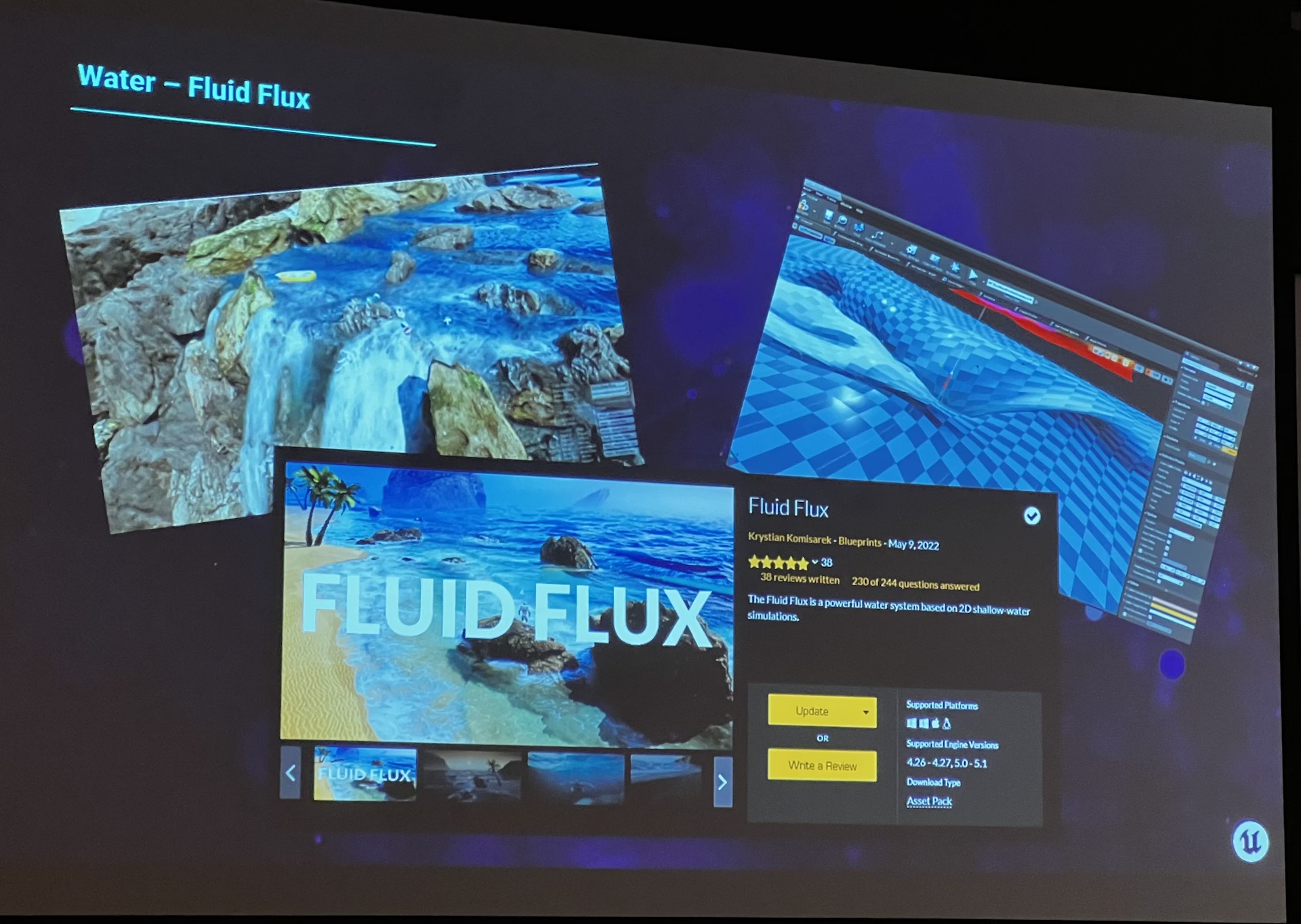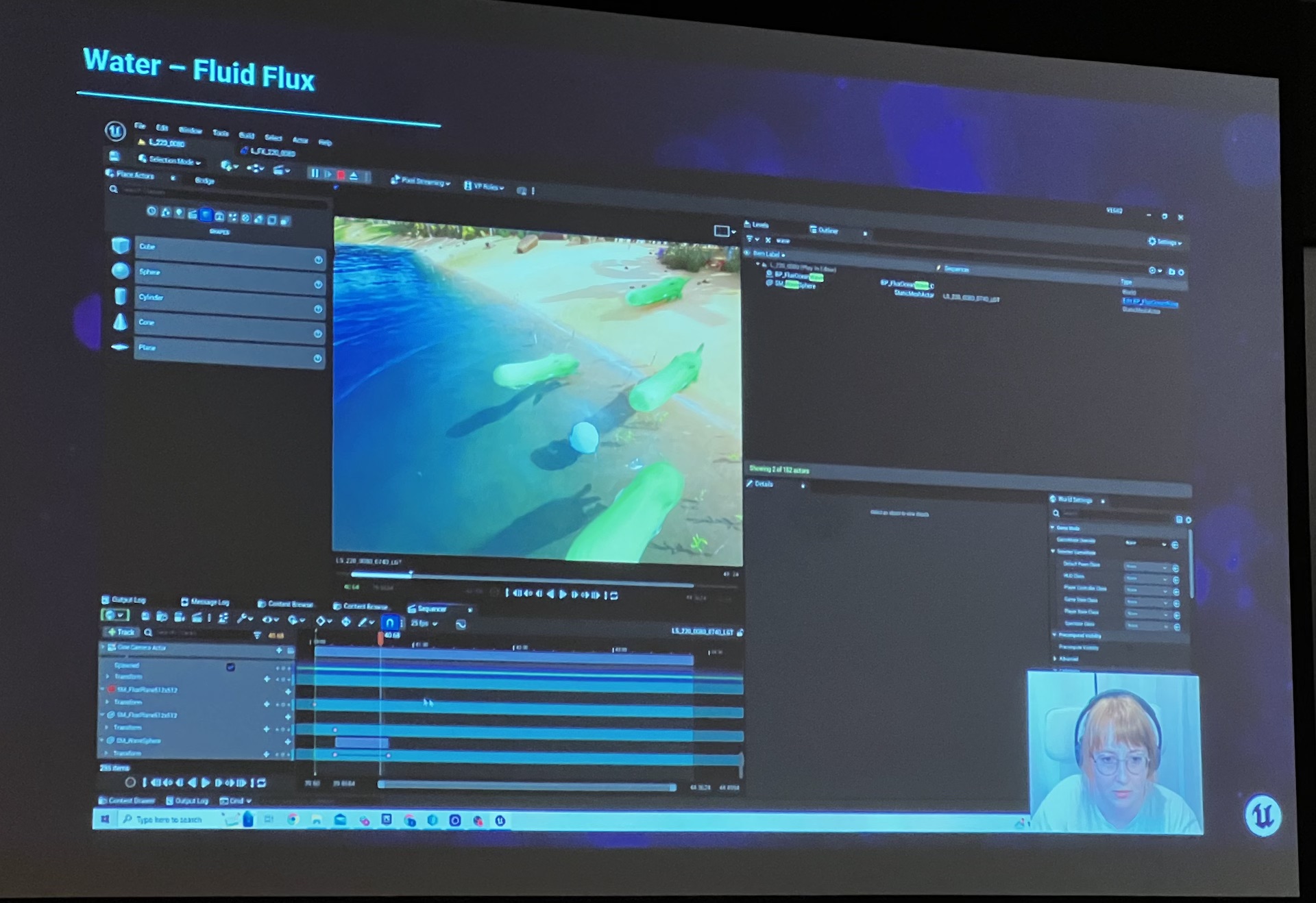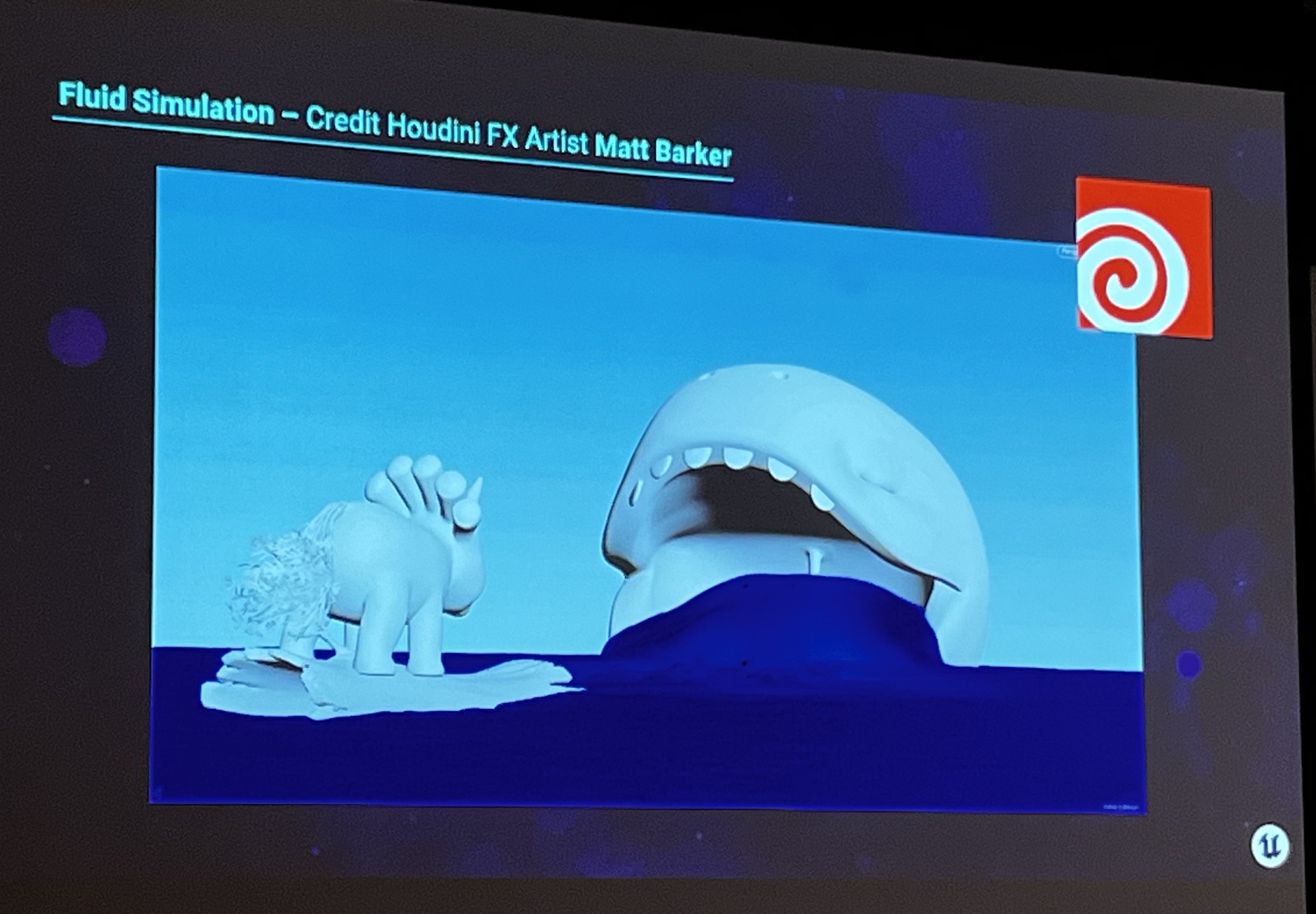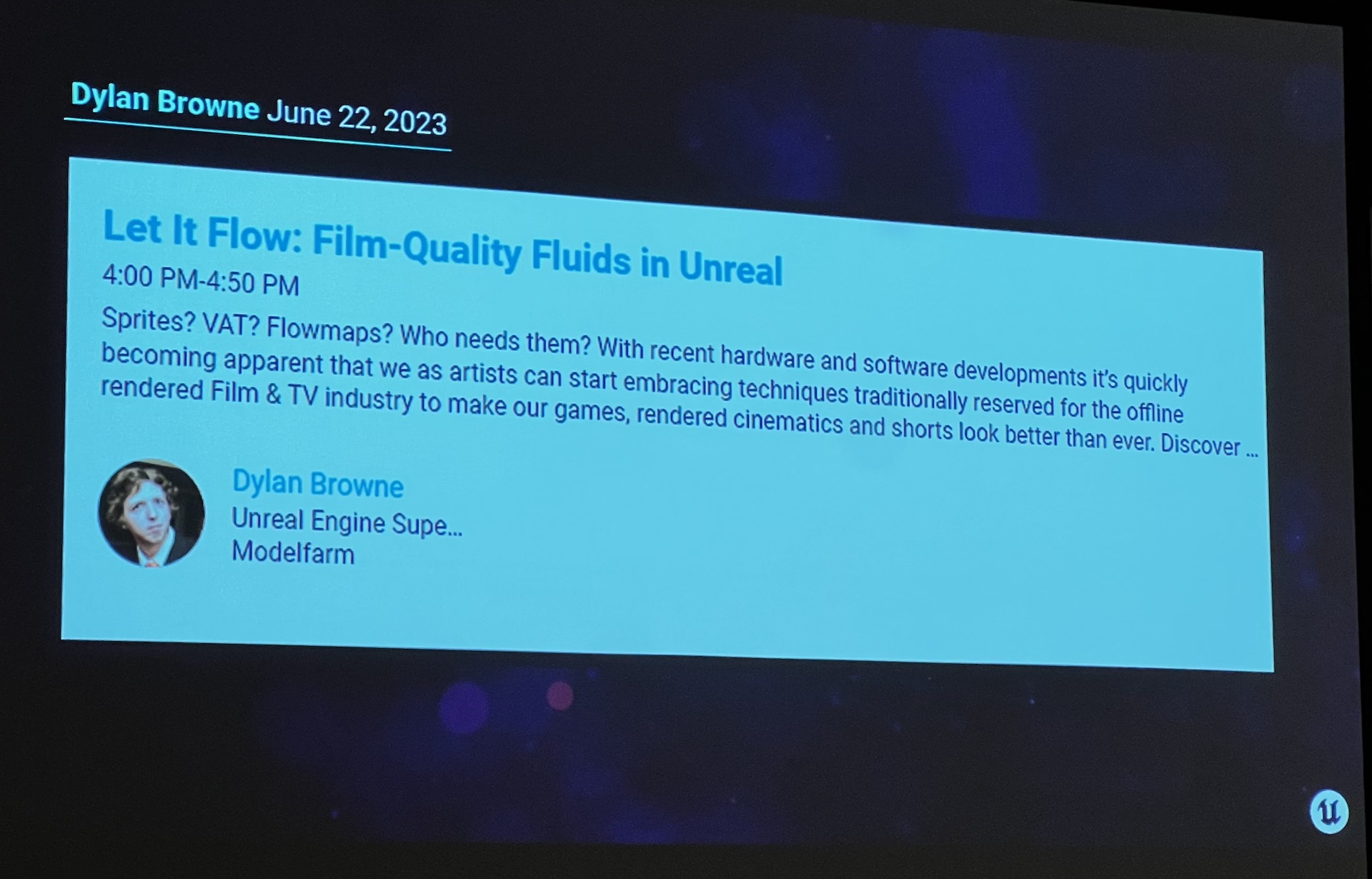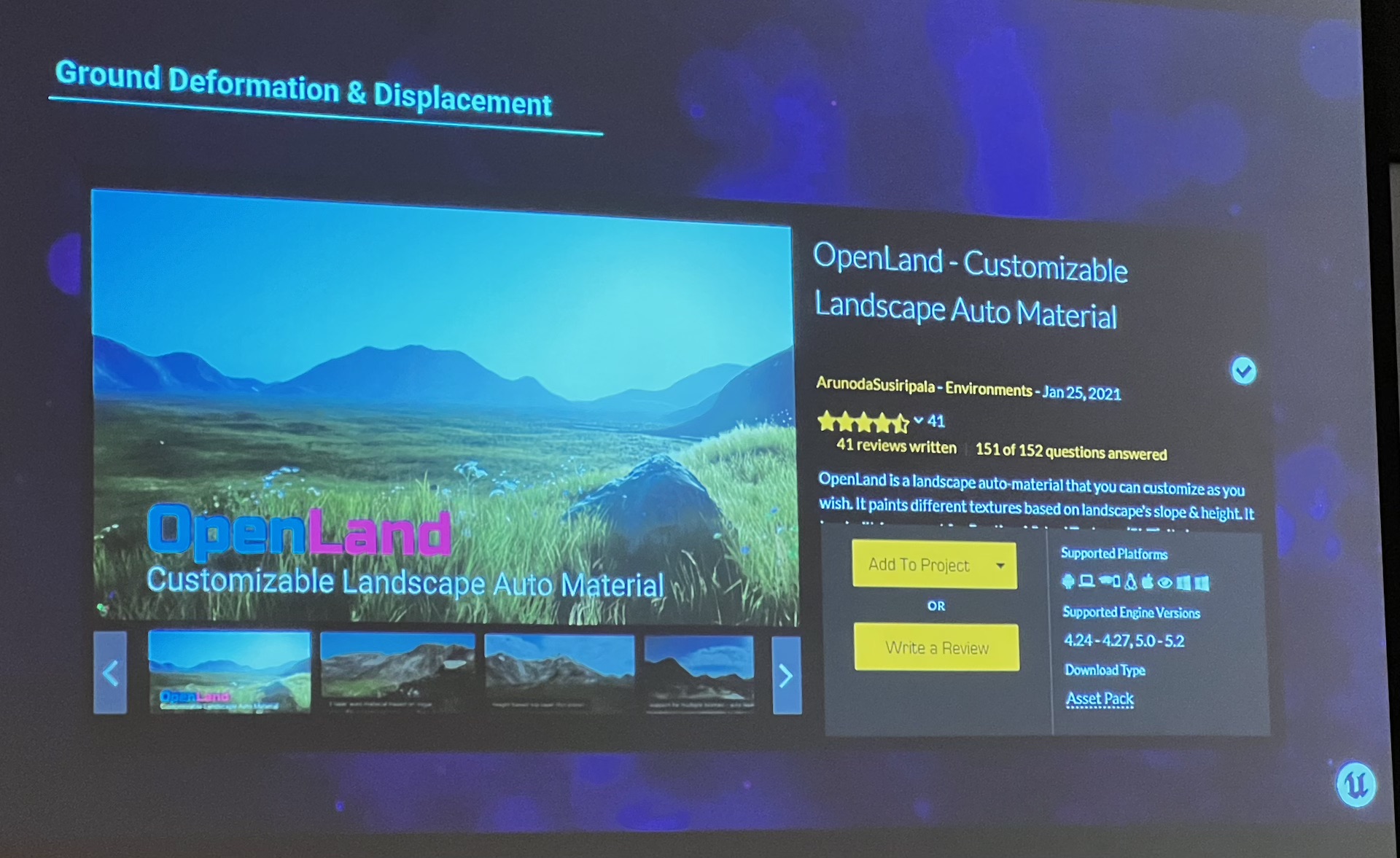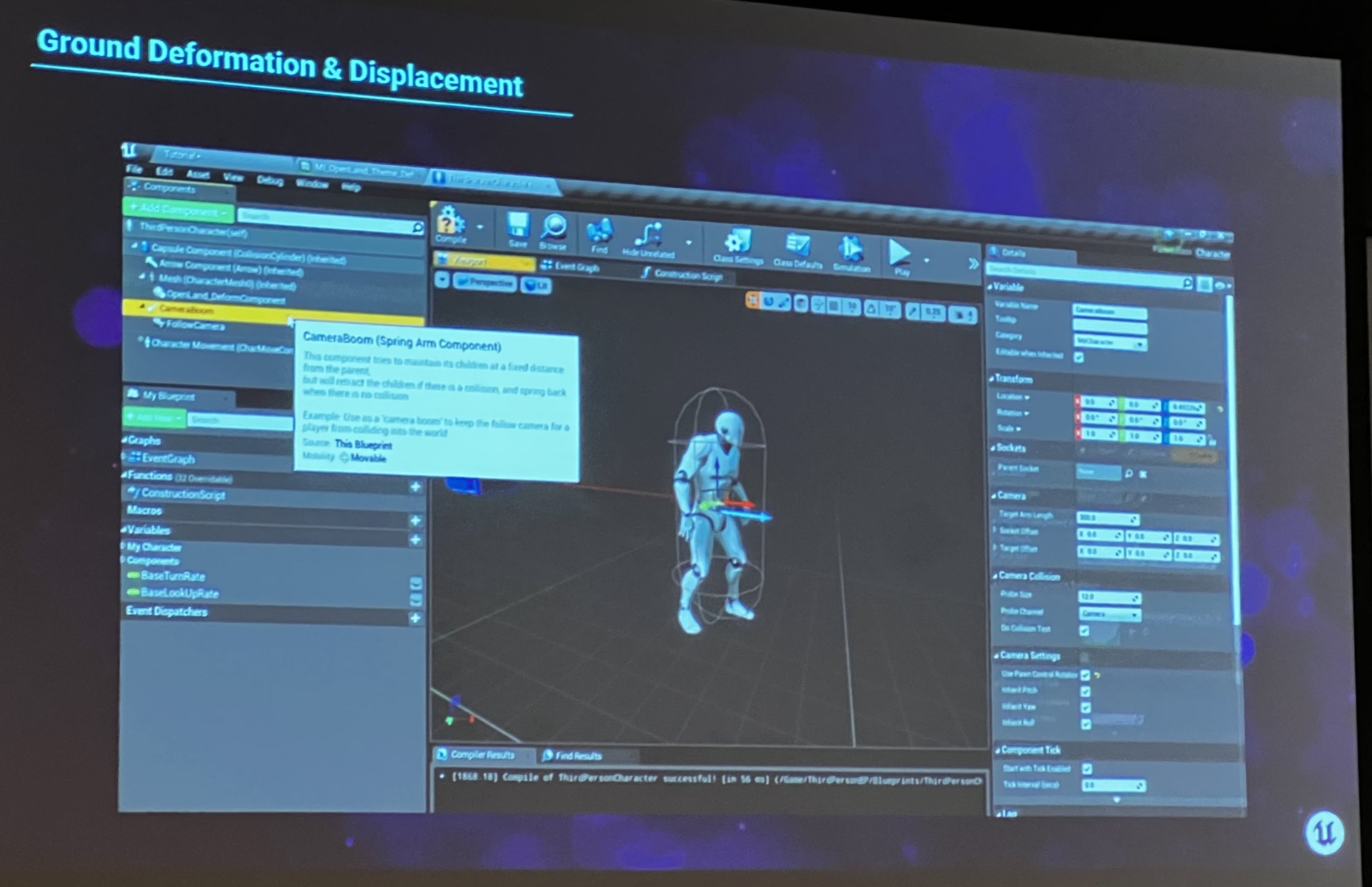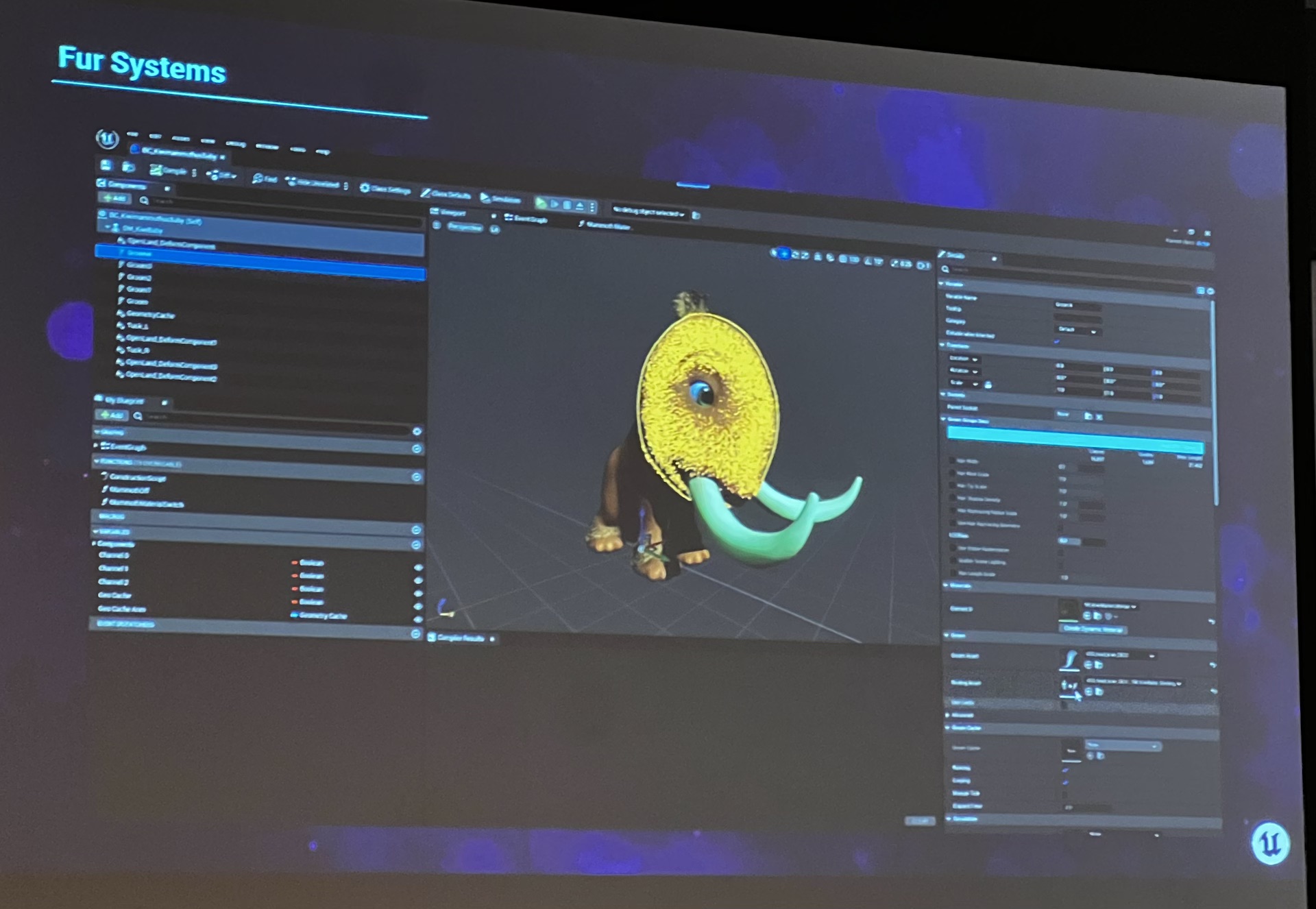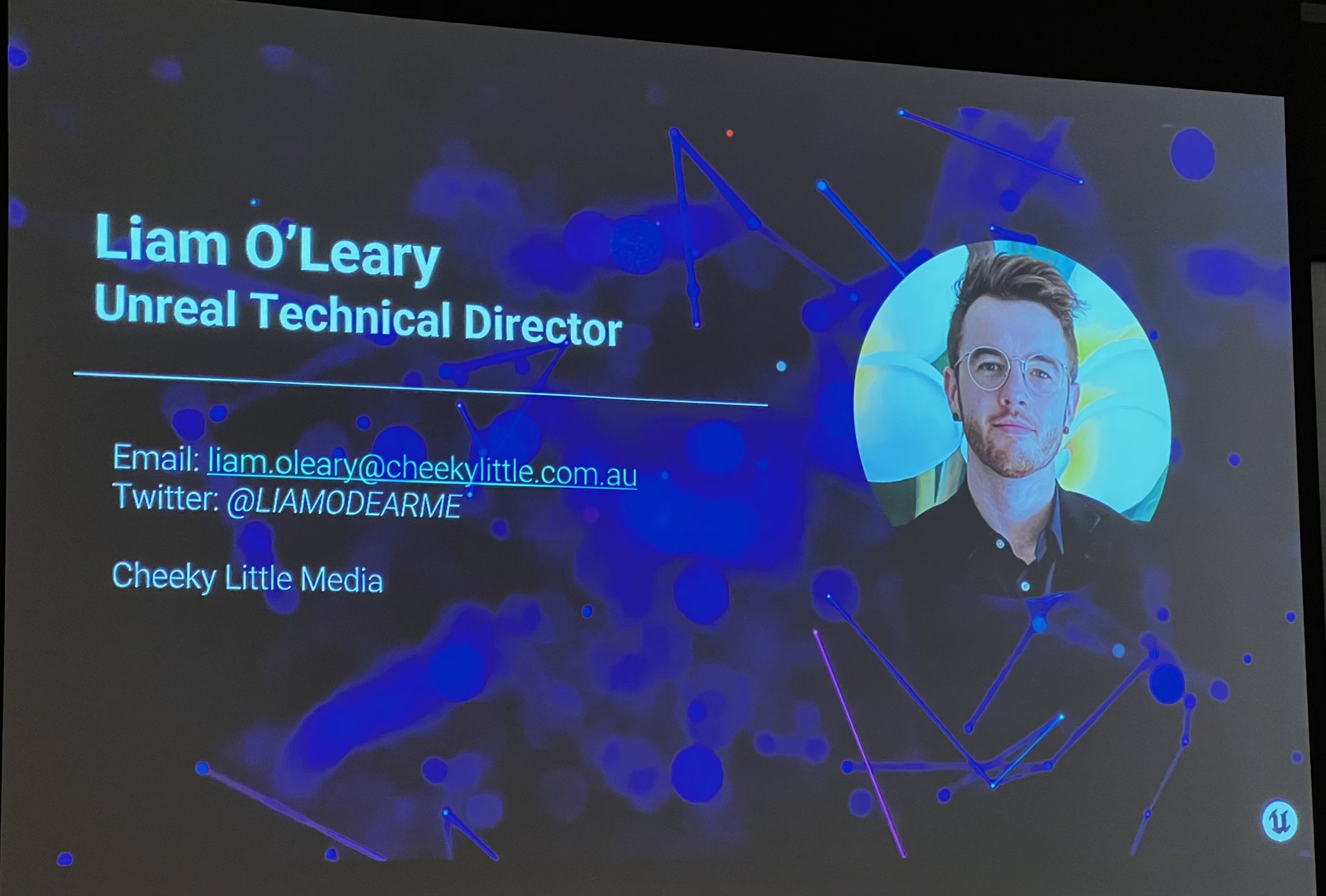 ---
The fourth session I attended was An Artist's Path to Becoming a Successful Unreal Generalist by Nathan Farquhar (Lead Digital Artist, Wētā FX).
The schedule says:
Ever wonder how someone can end up working on projects ranging from films to Fortnite? Join Nathan Farquhar from Weta FX on a deep dive into his journey becoming a successful Unreal Engine Generalist with case studies, insights and tips along the way.
It was a really great talk covering what makes a really useful/great Unreal Generalist.
There's the slides: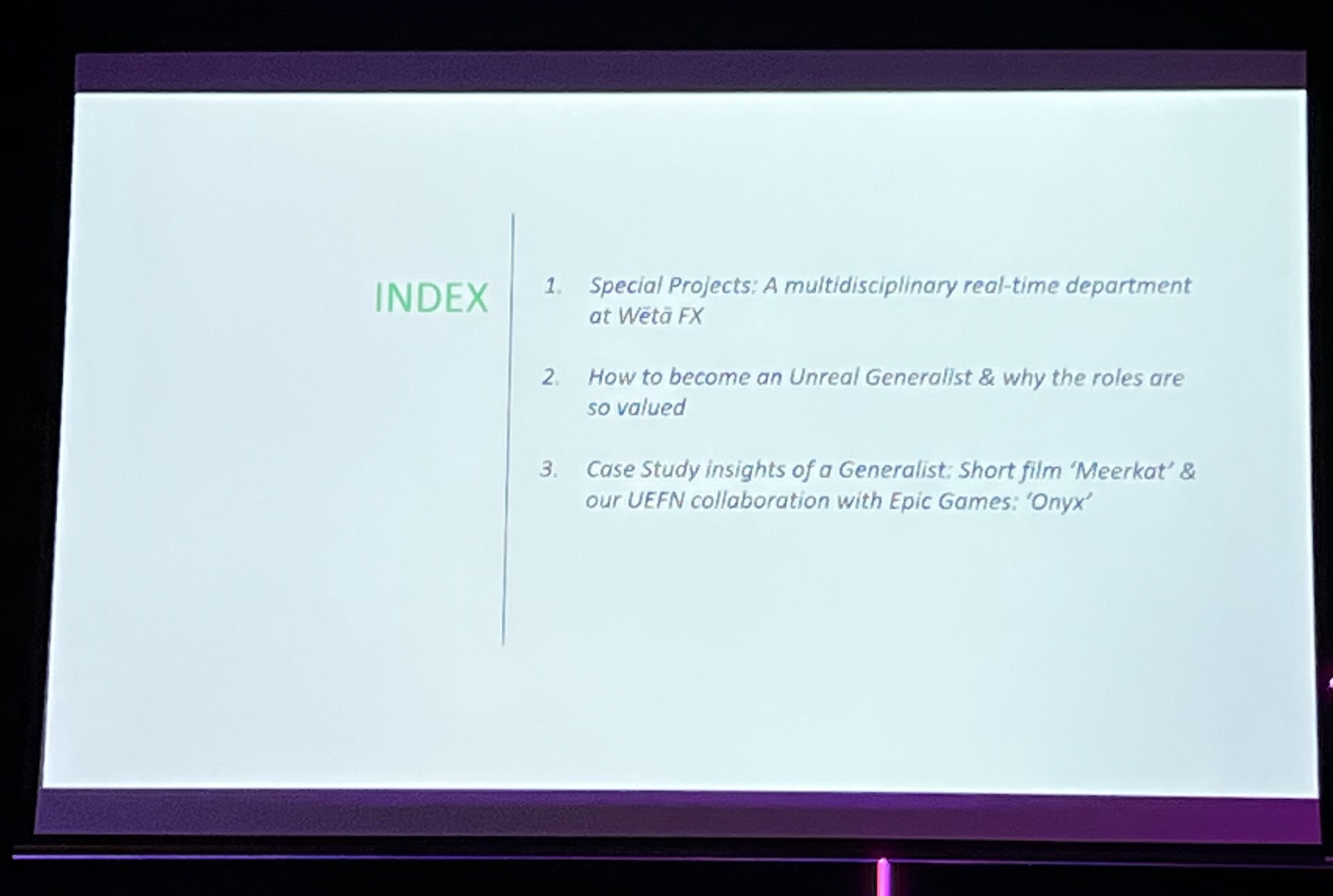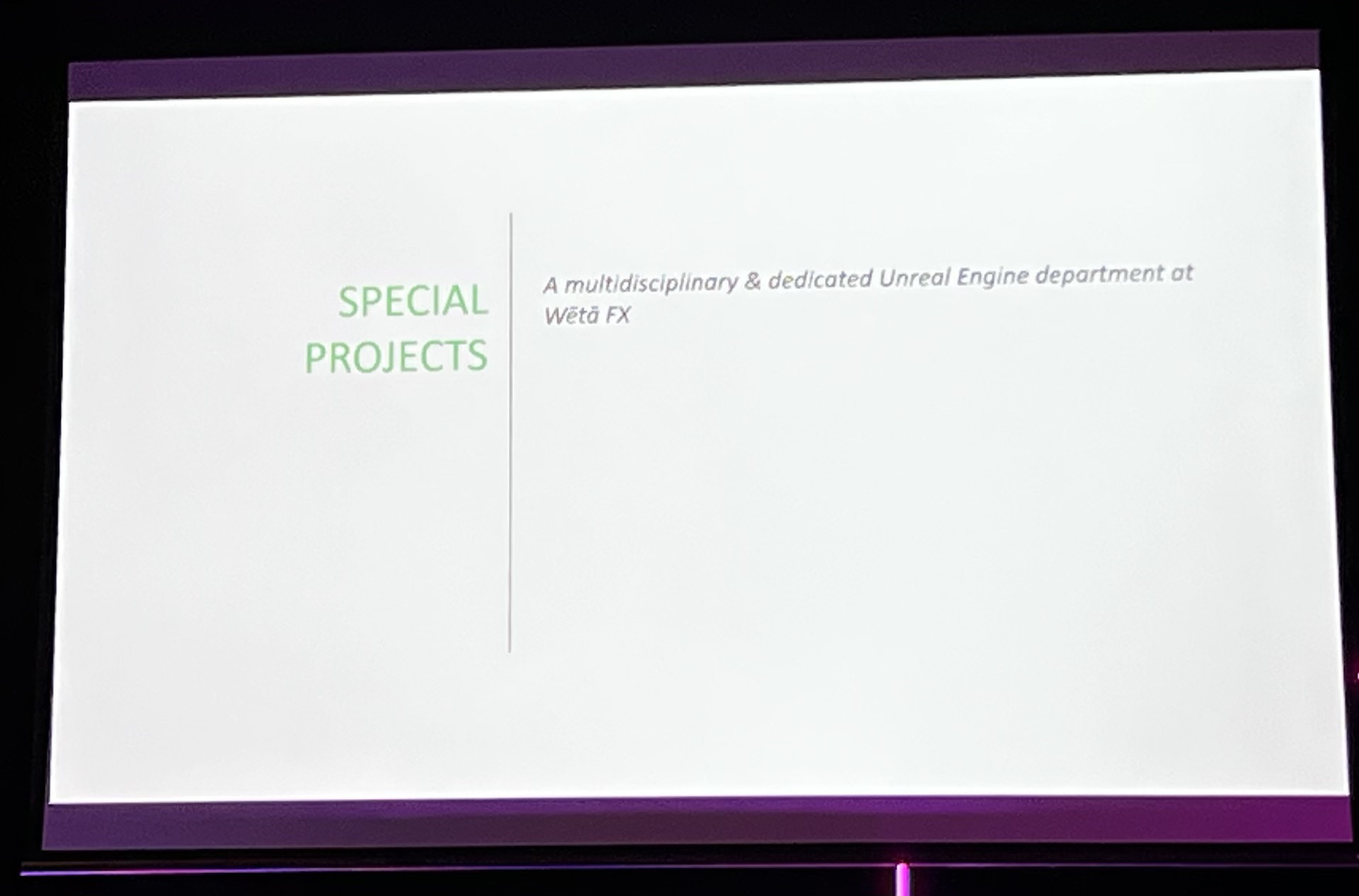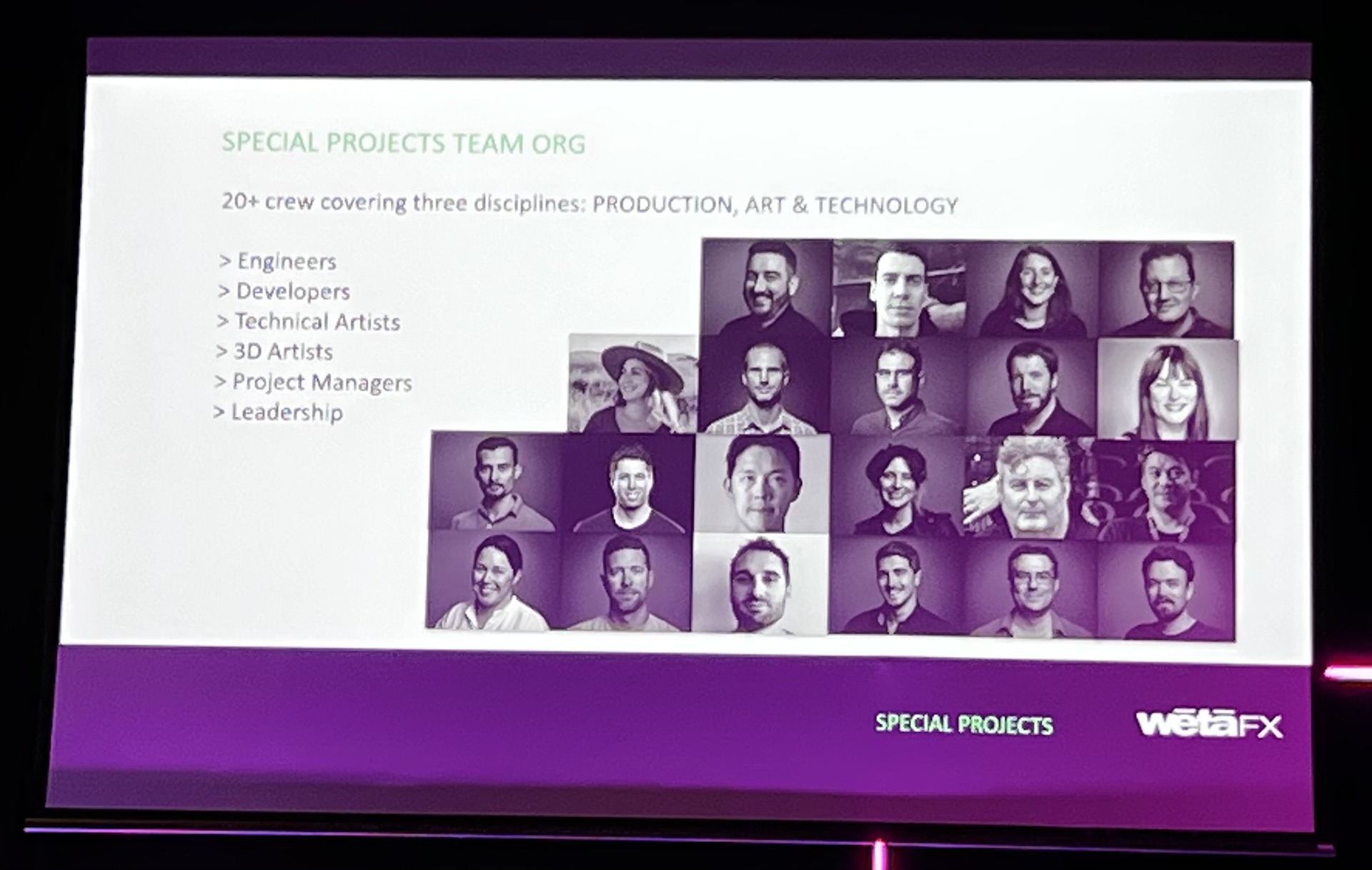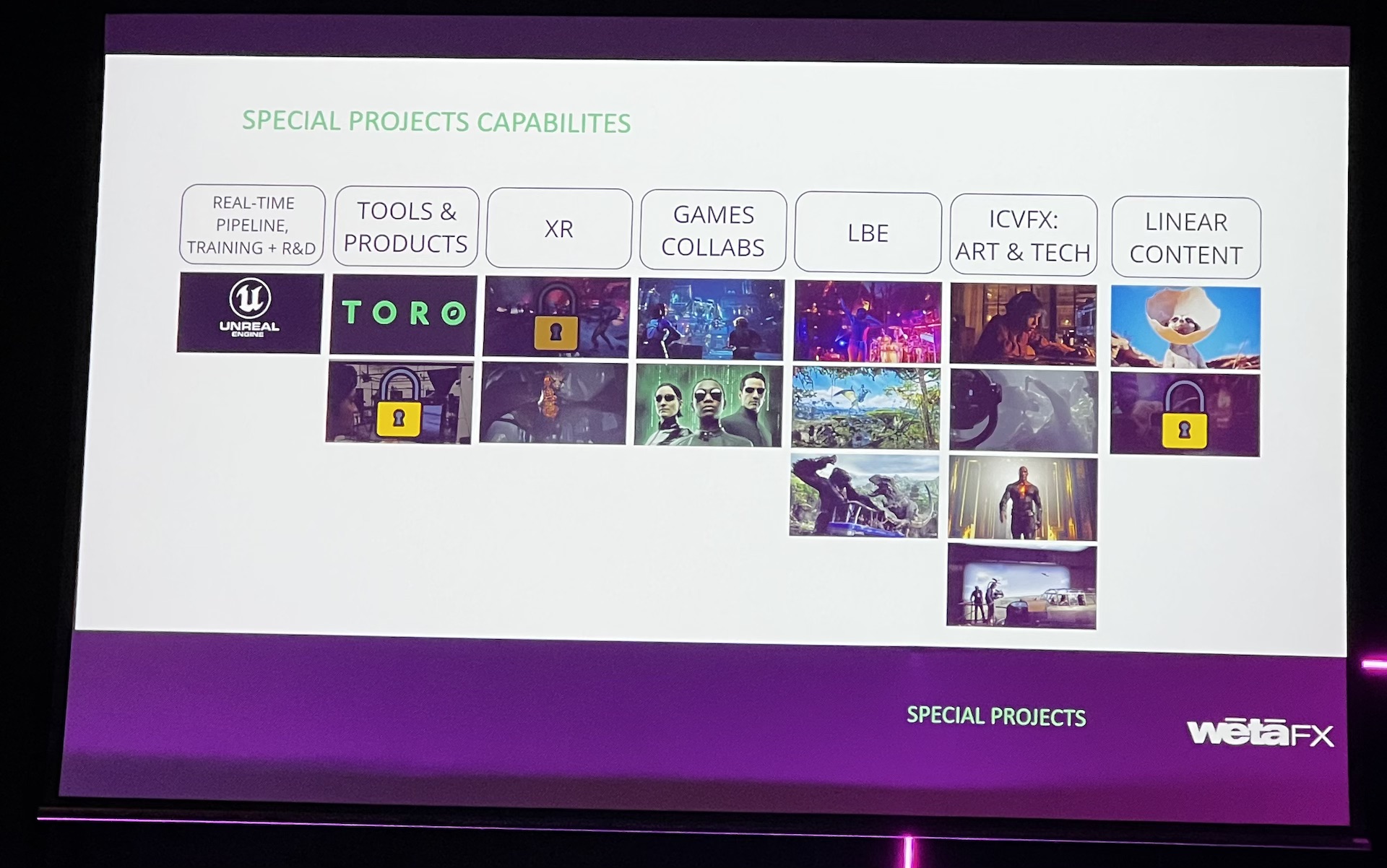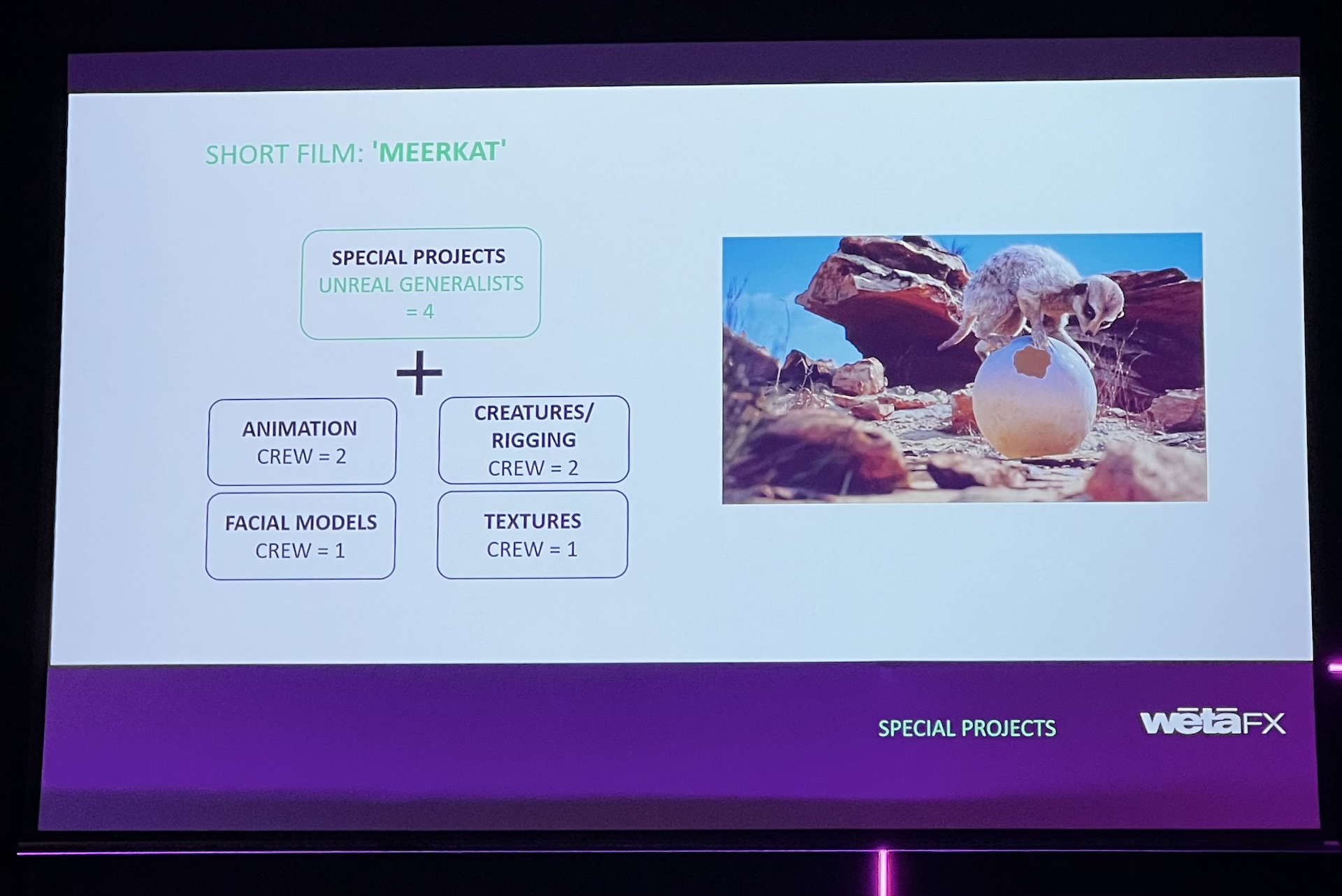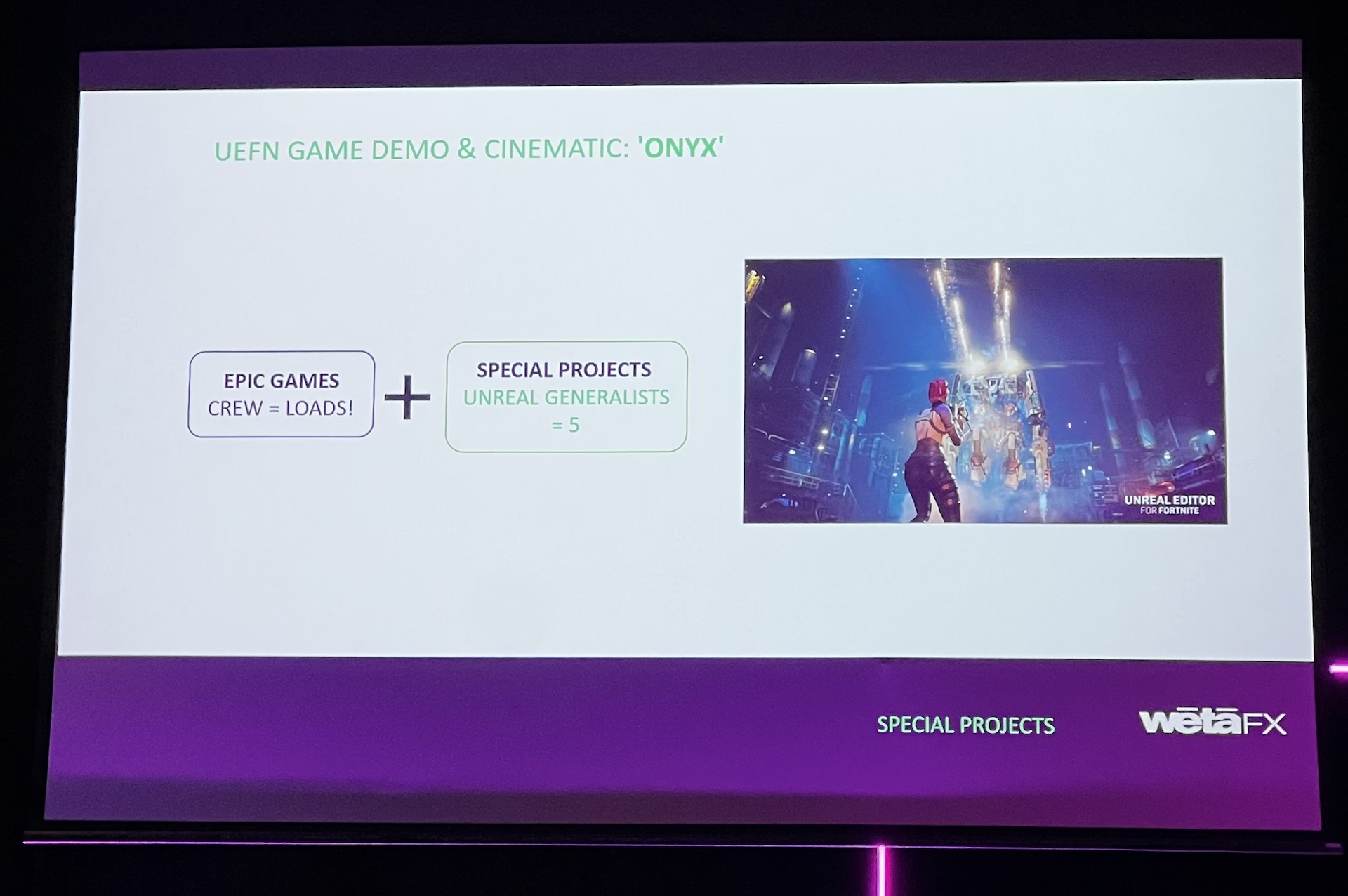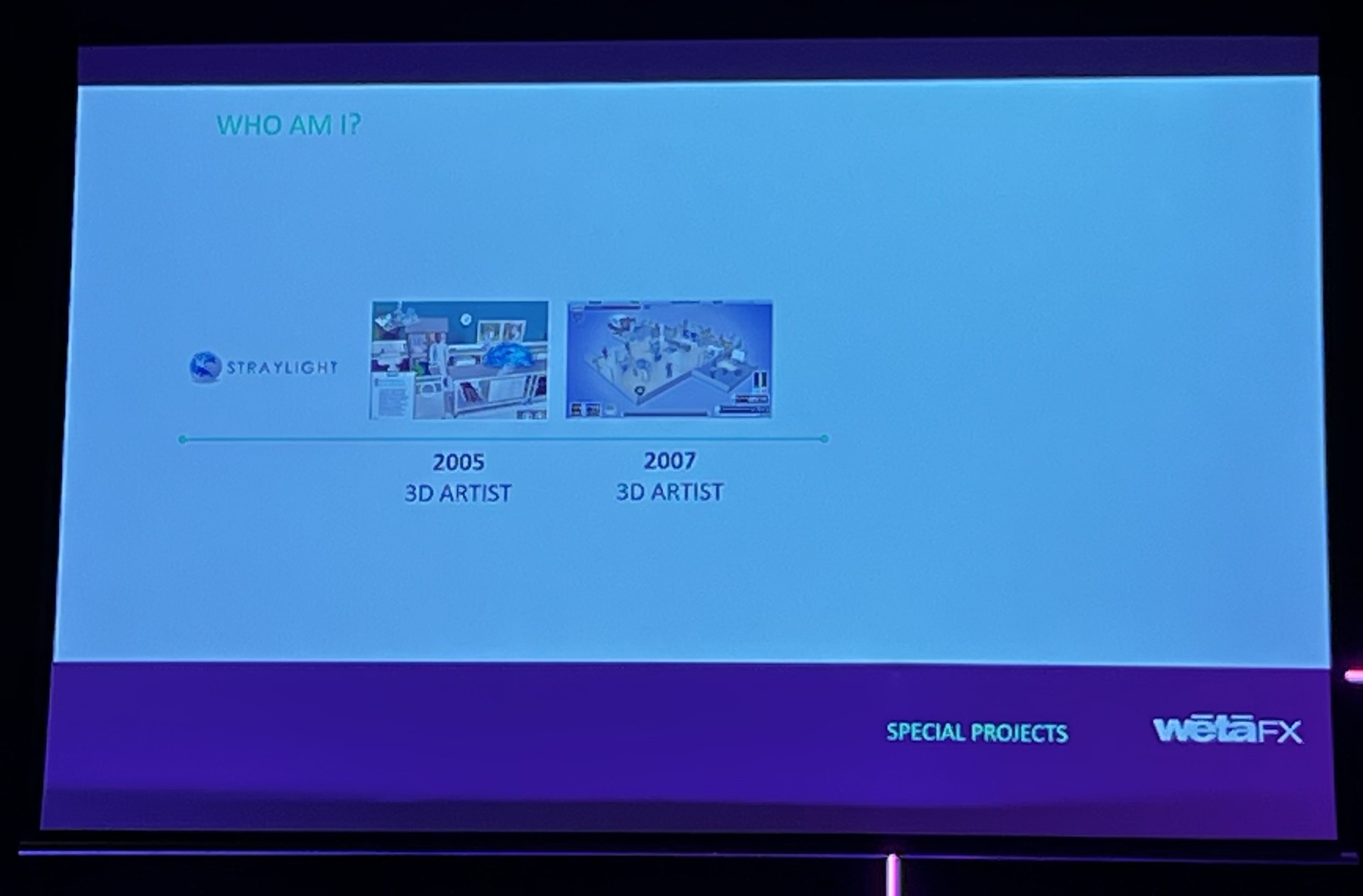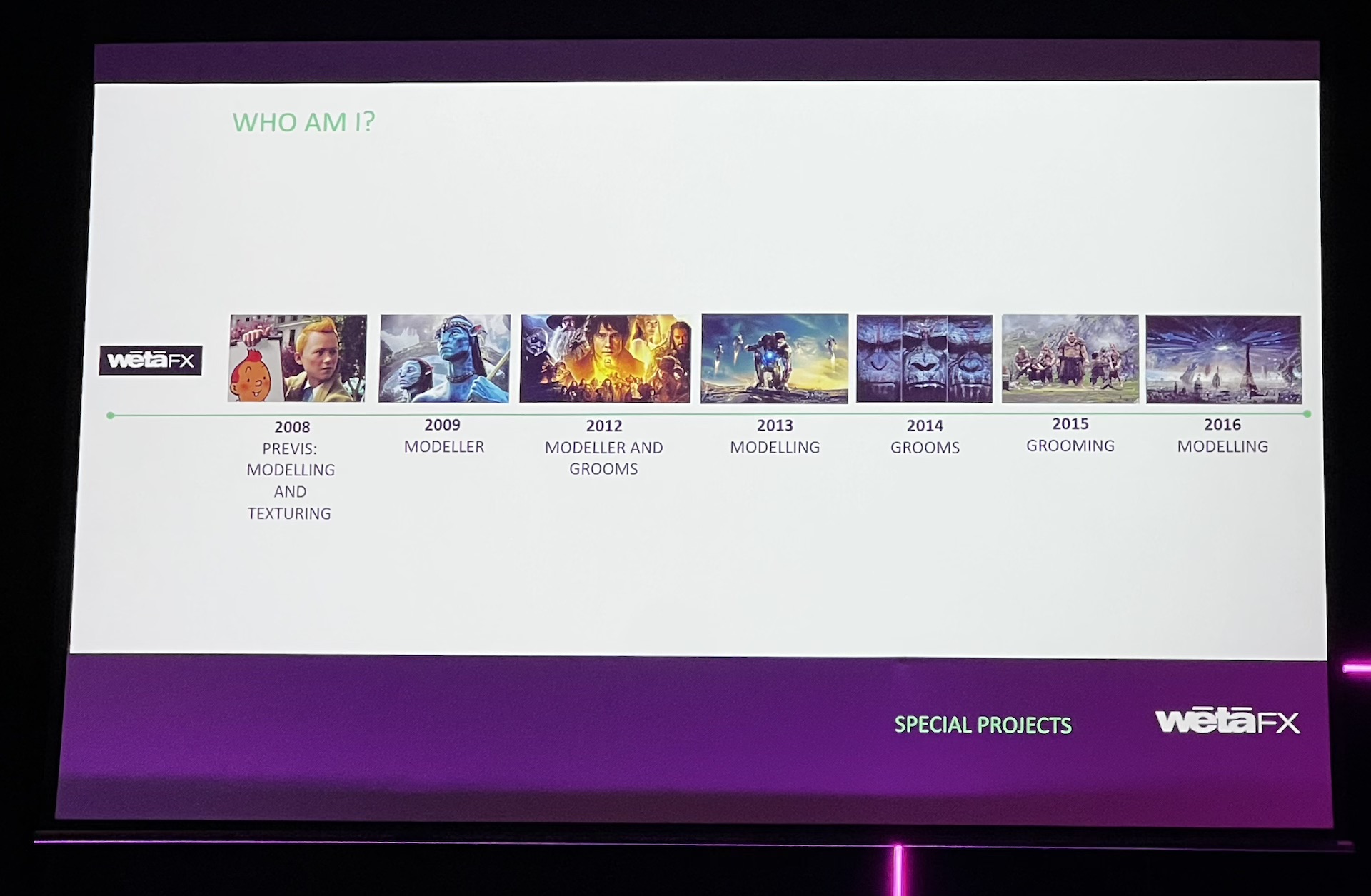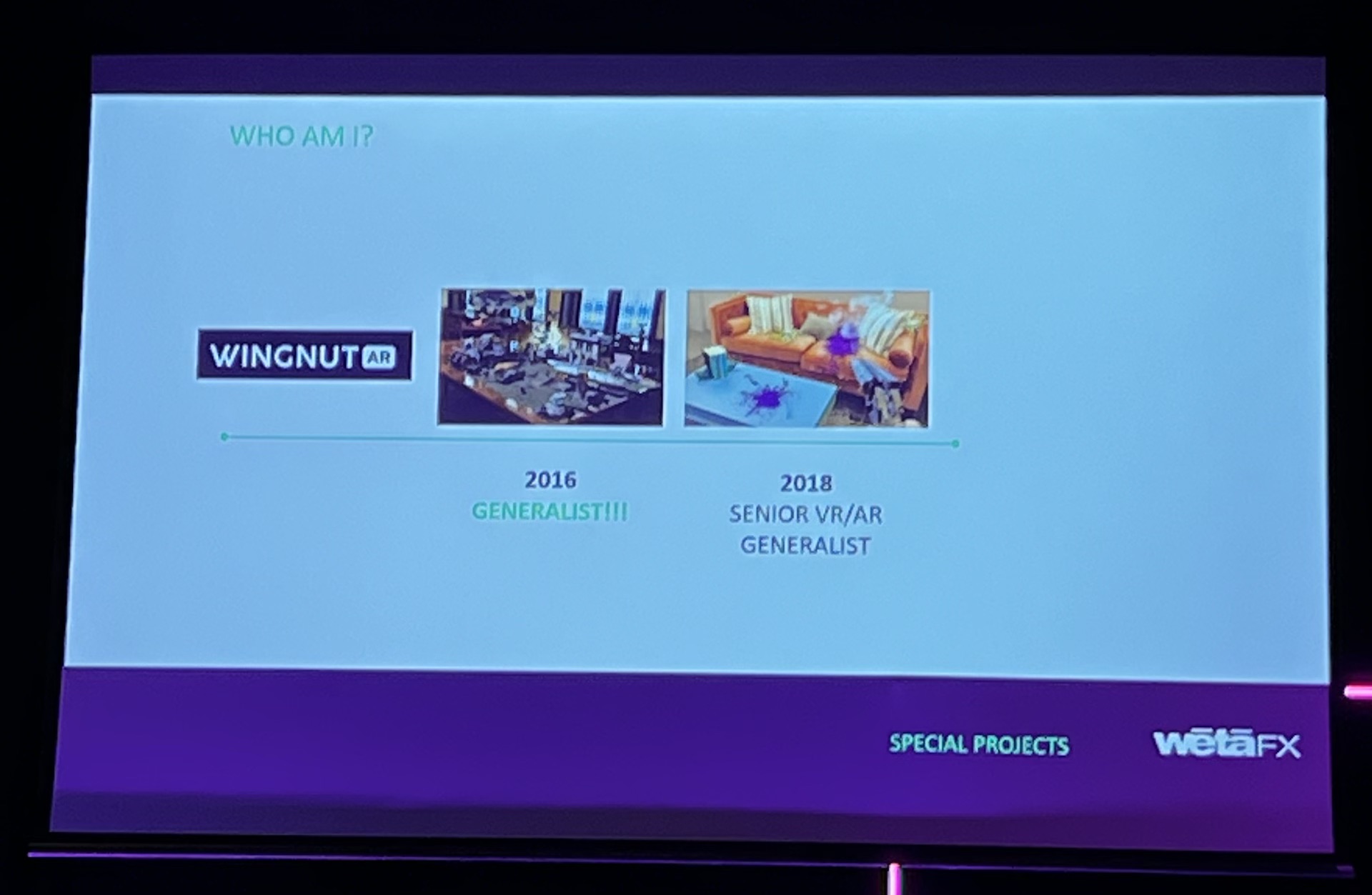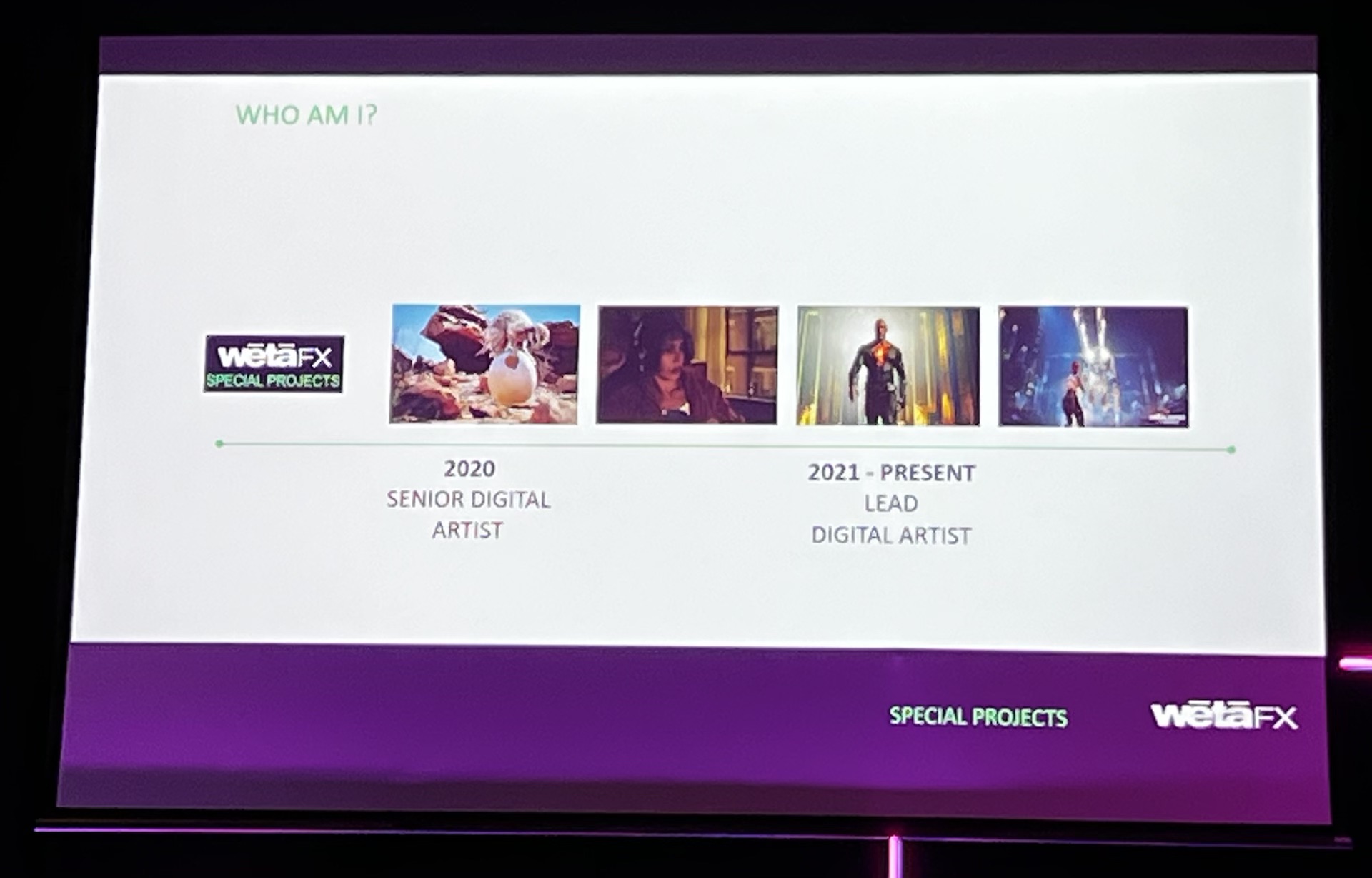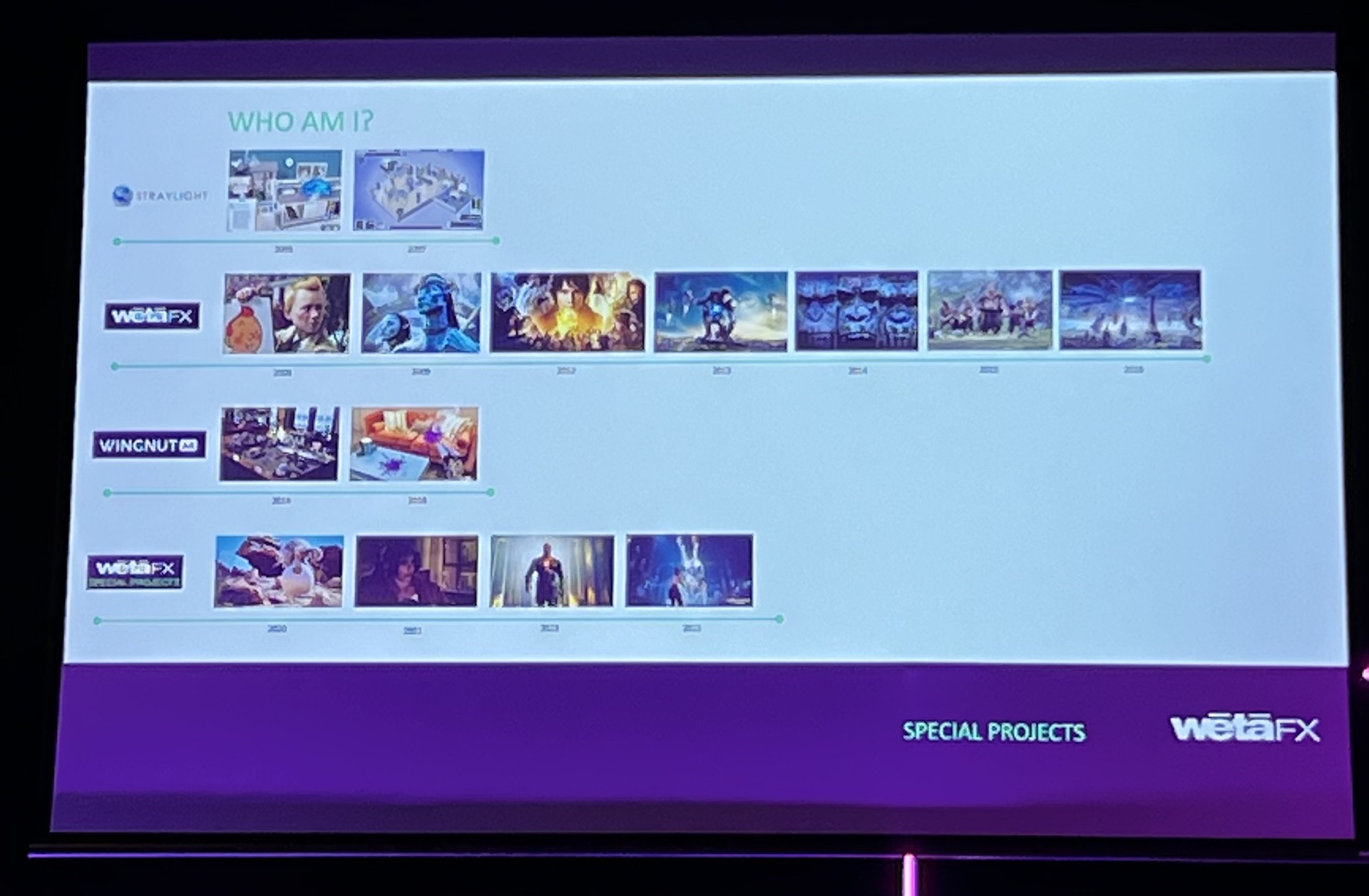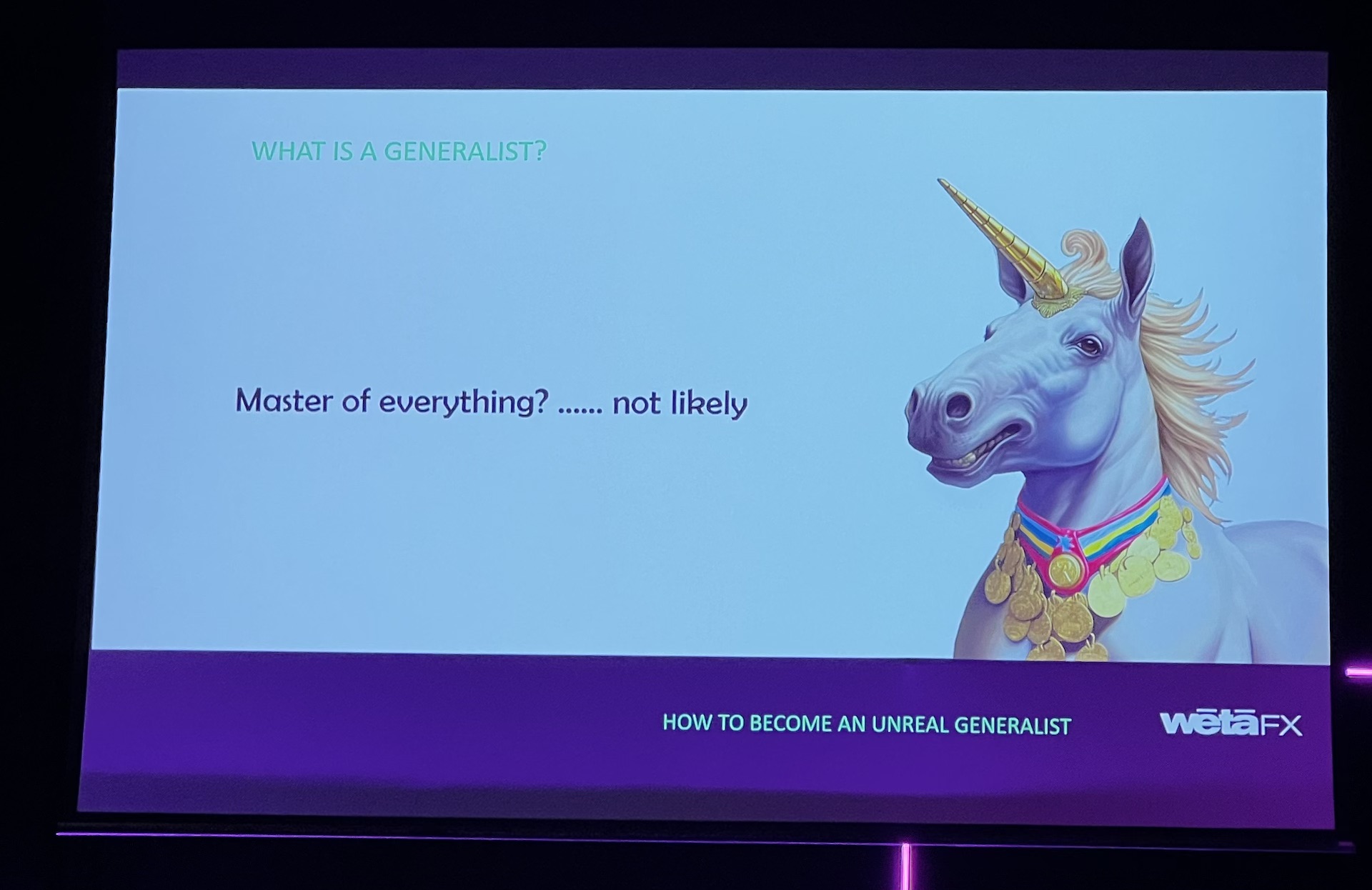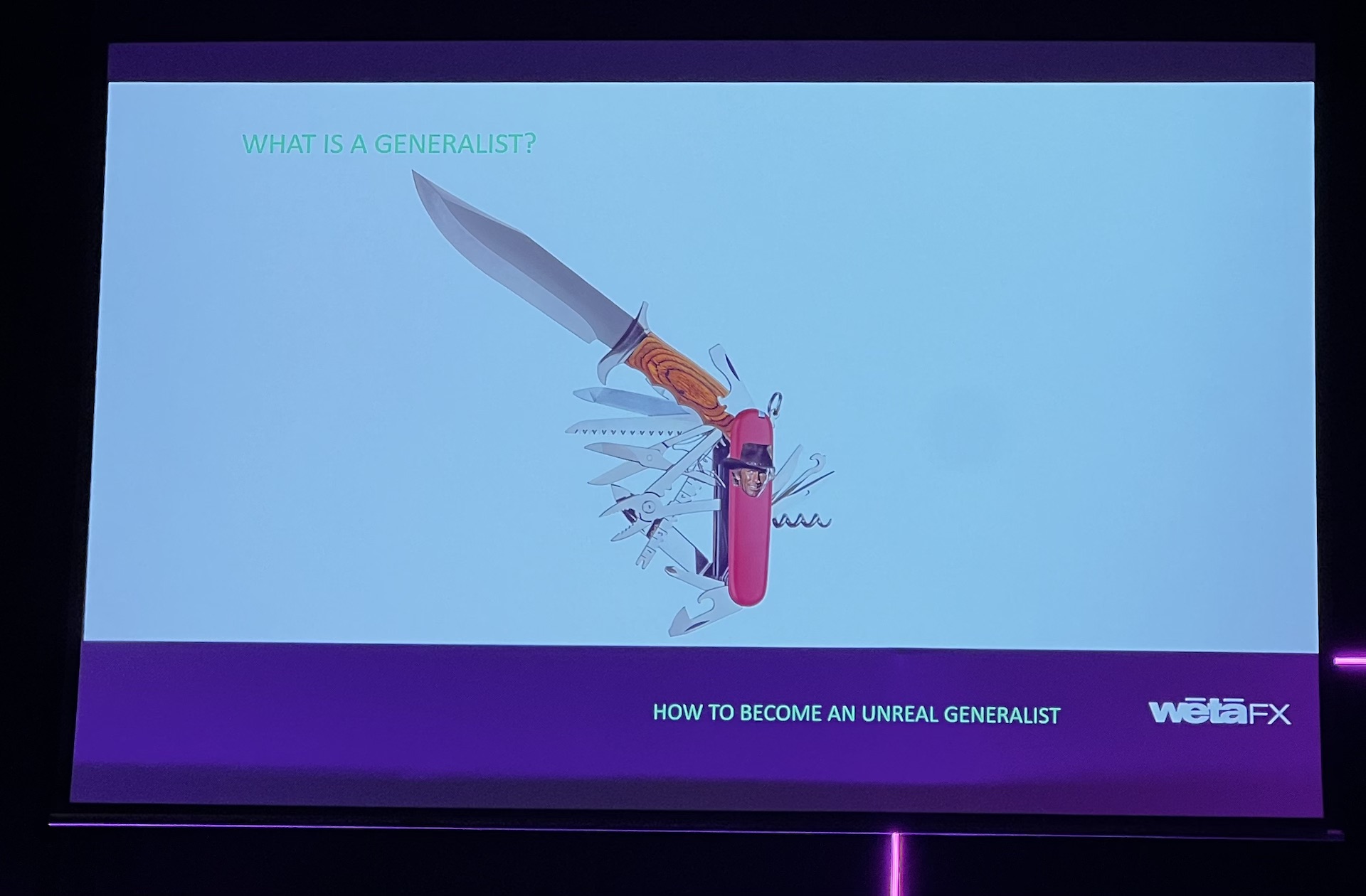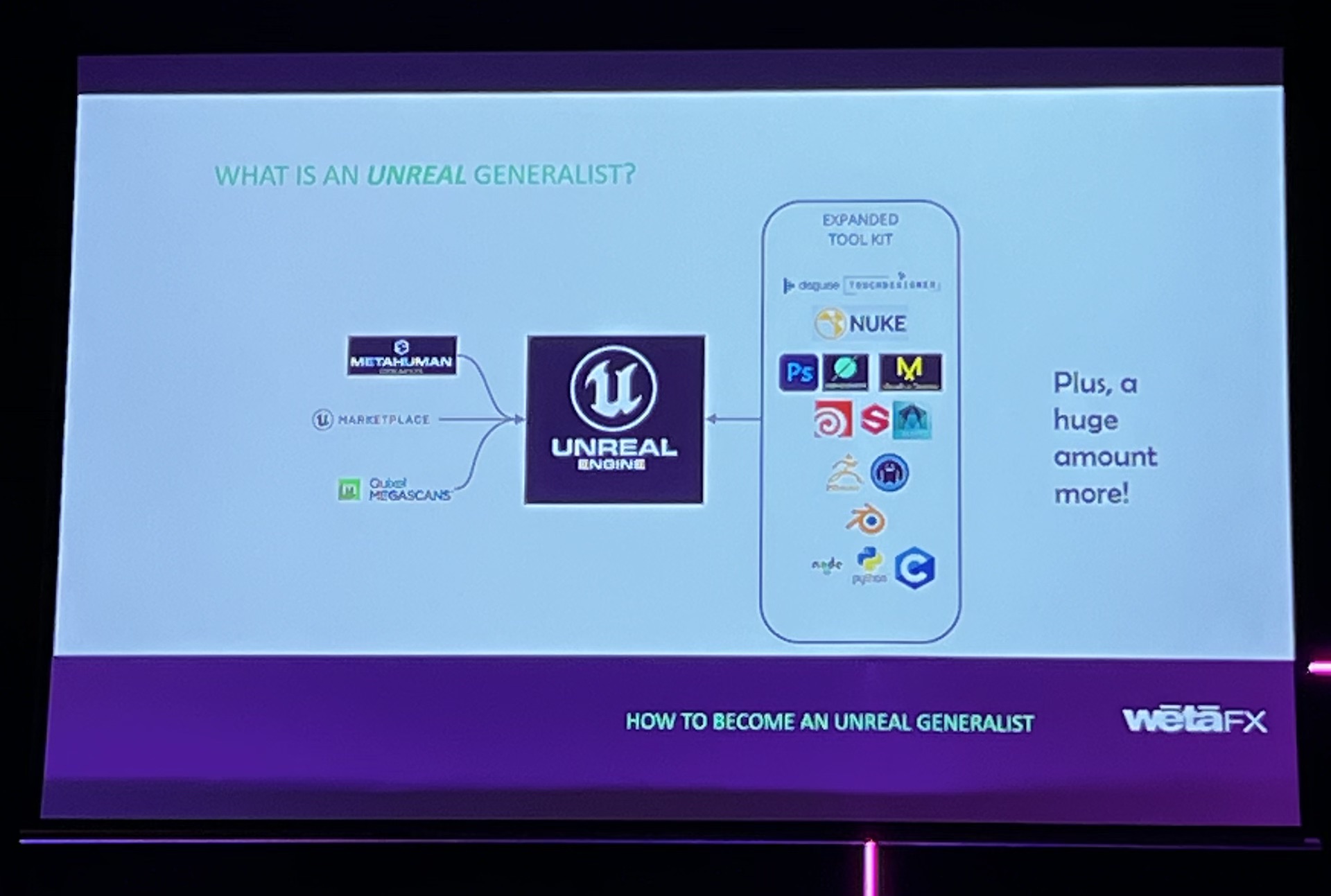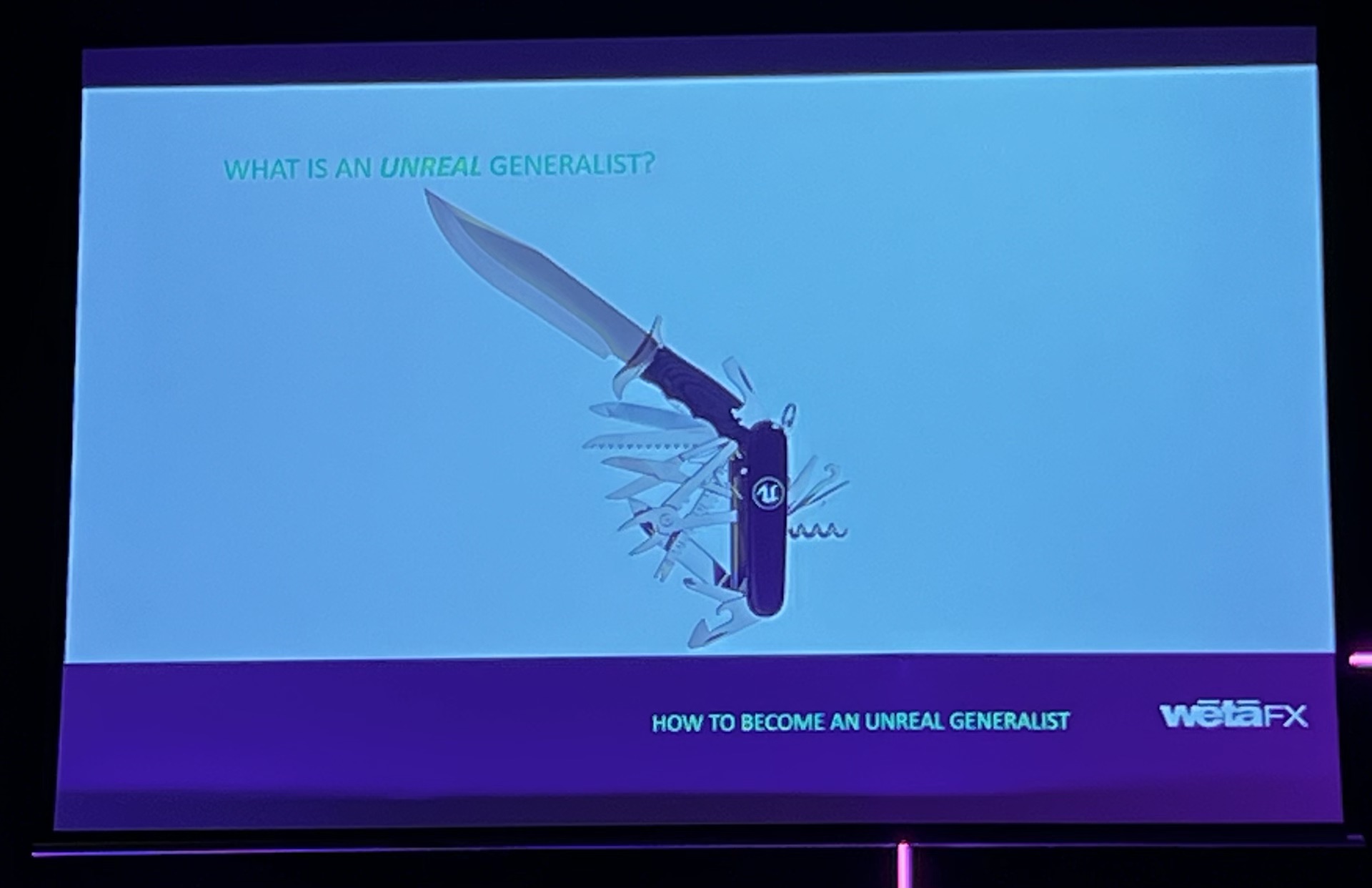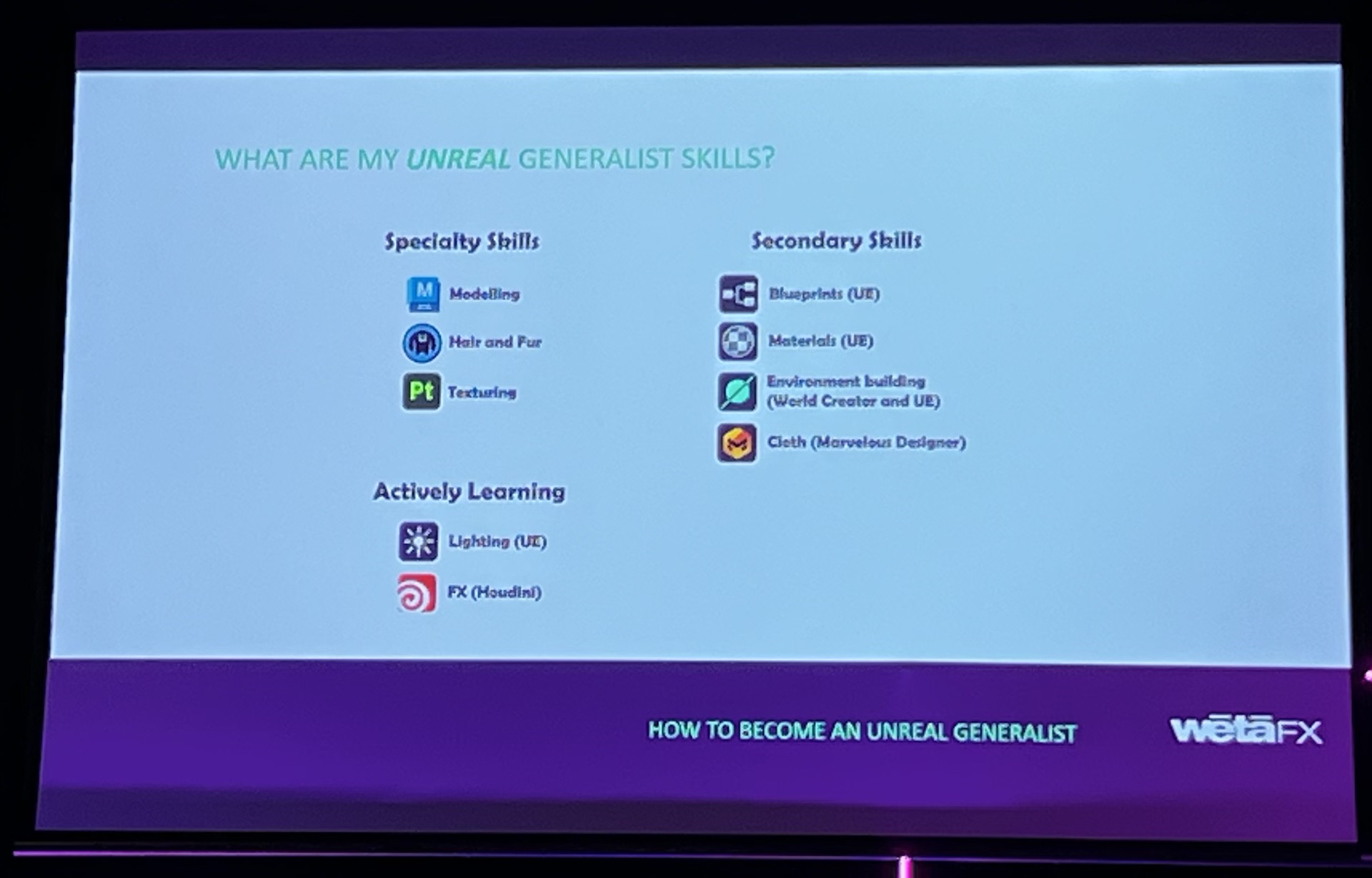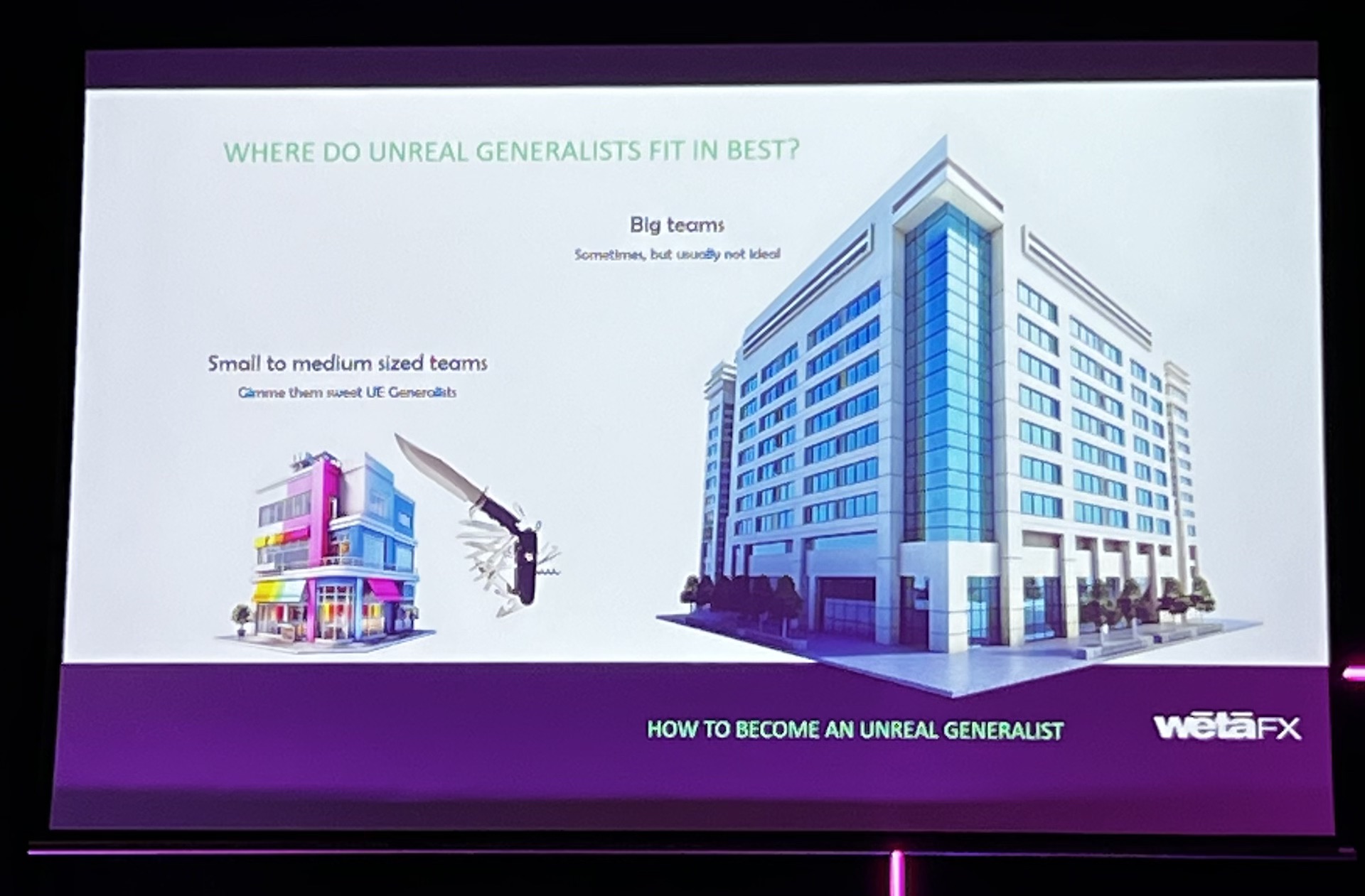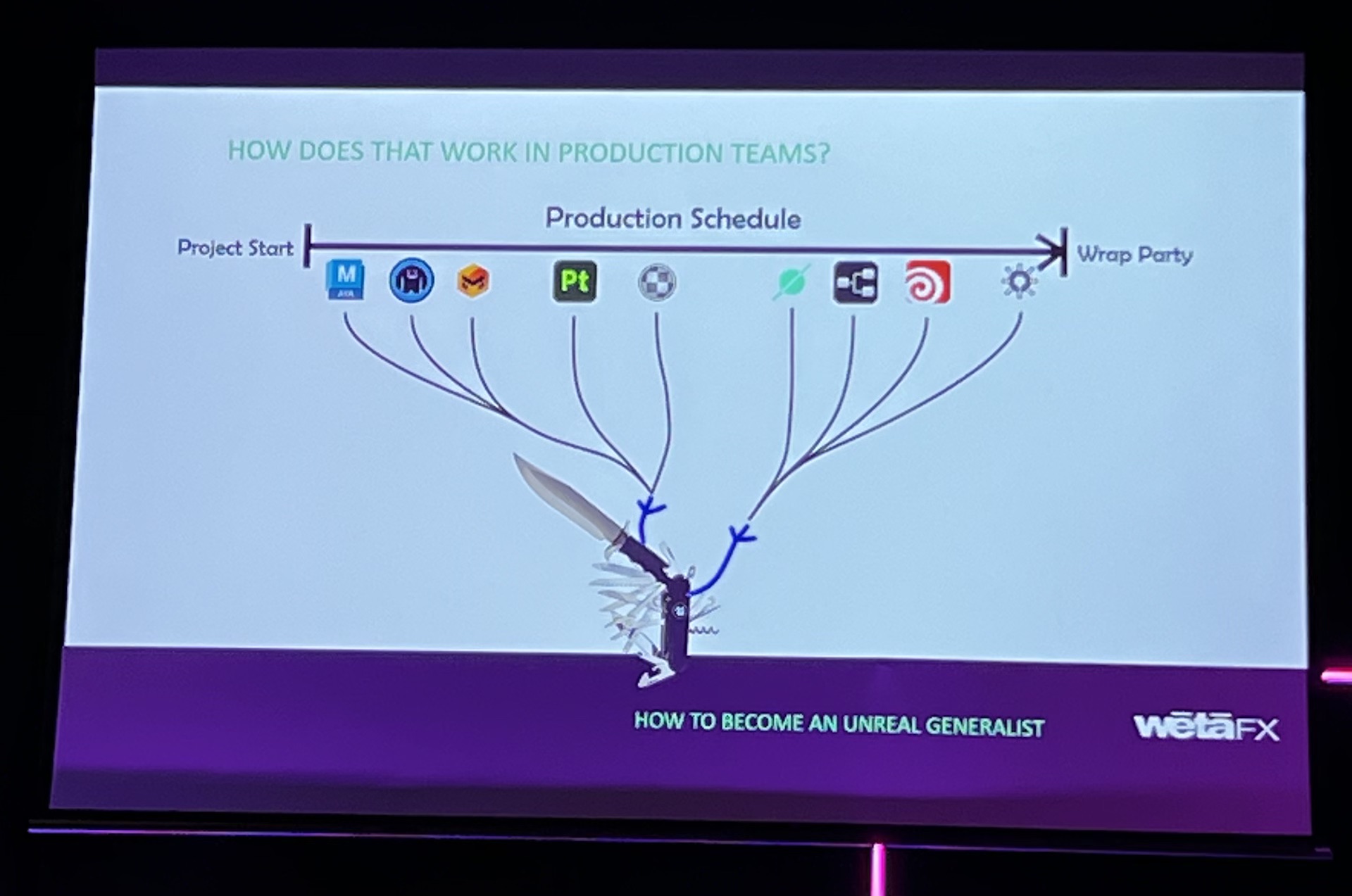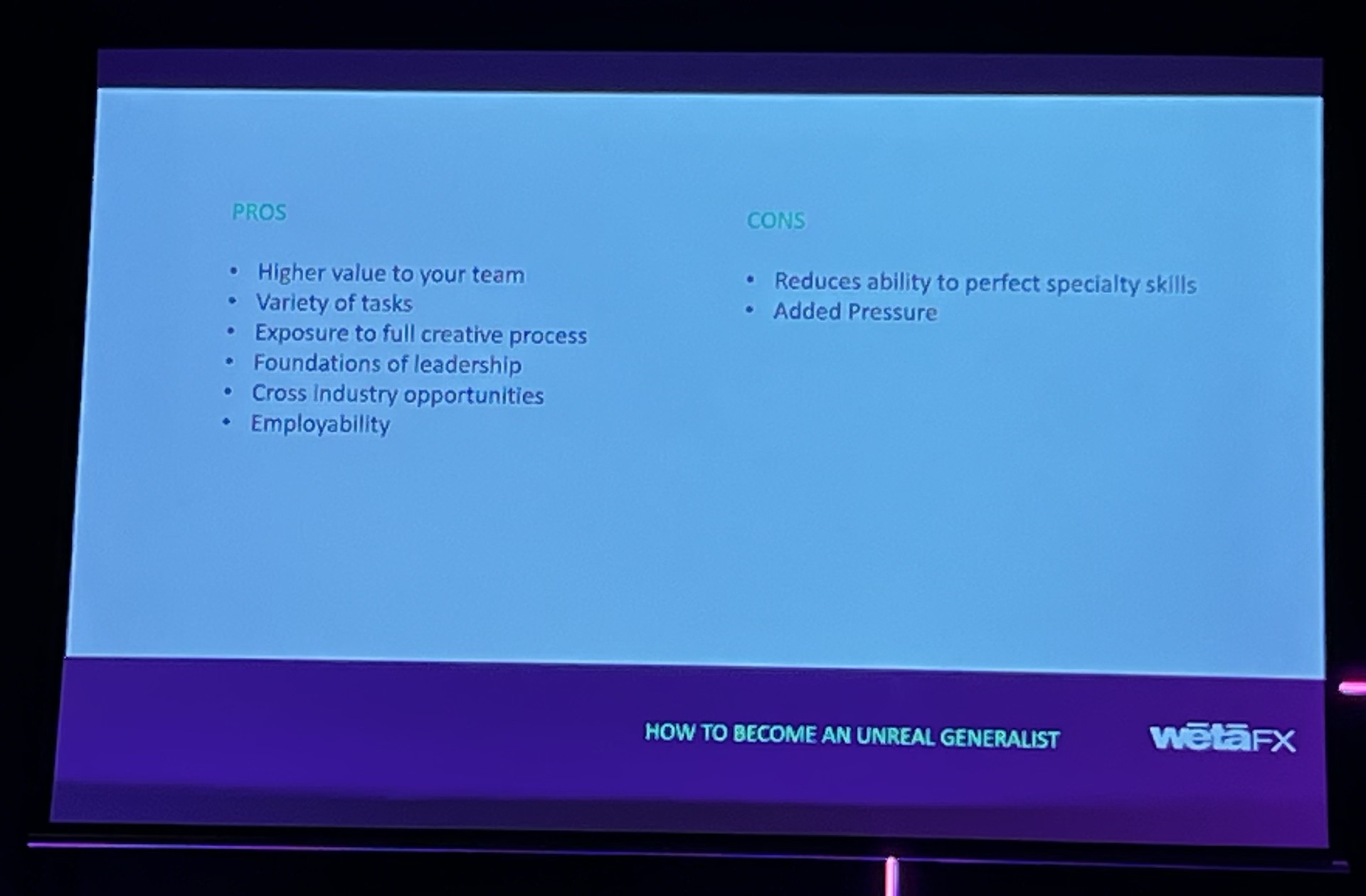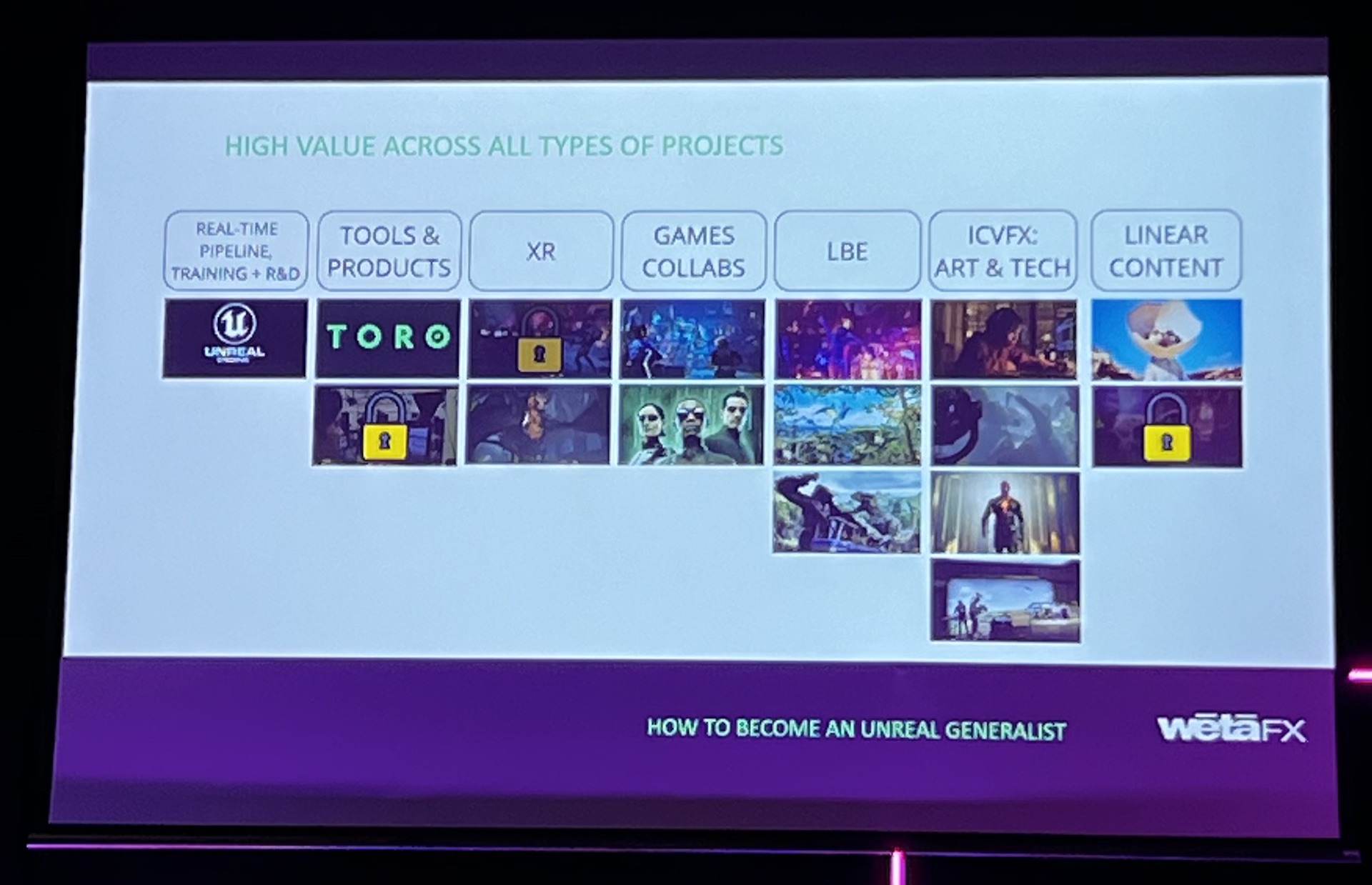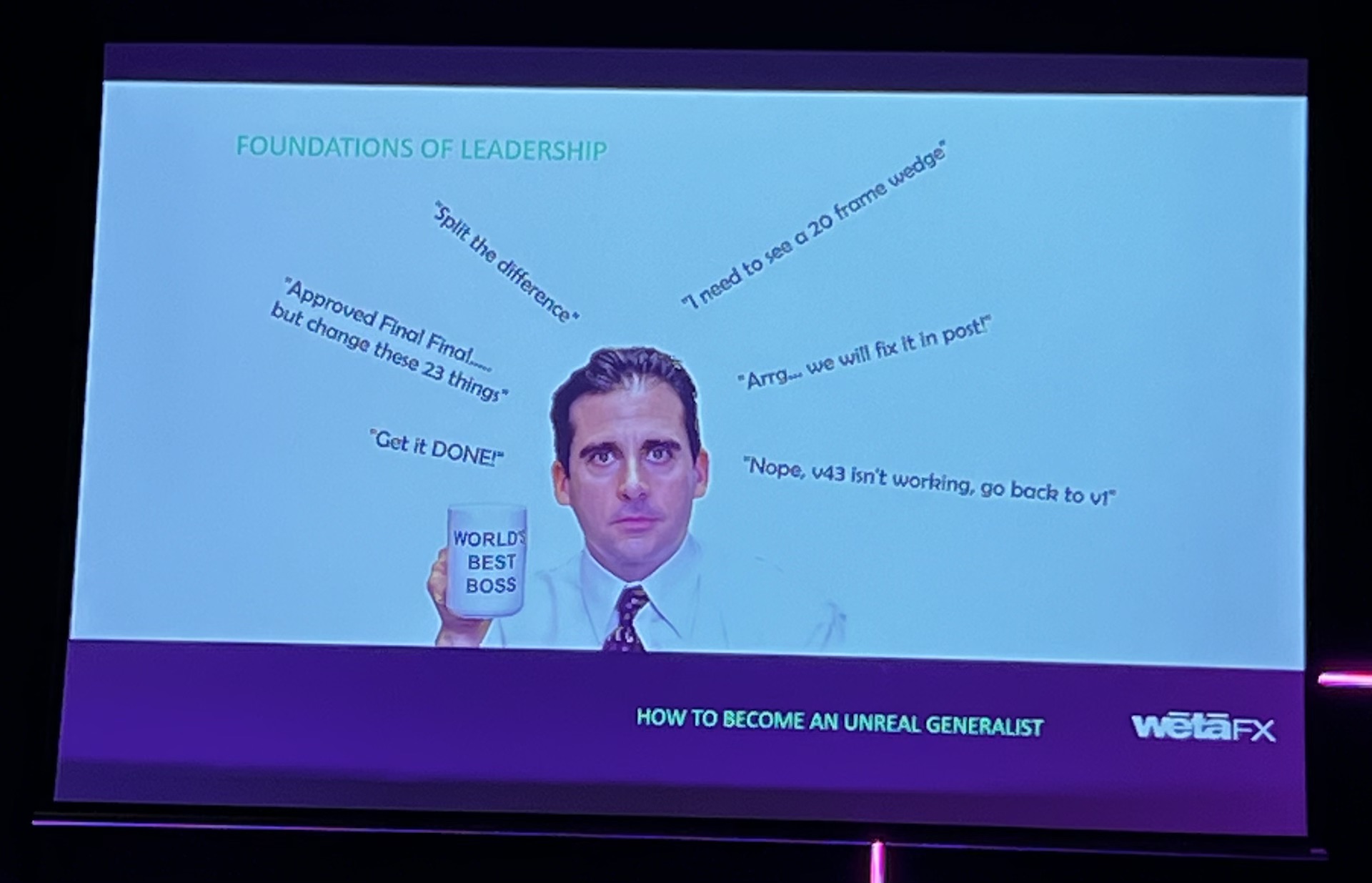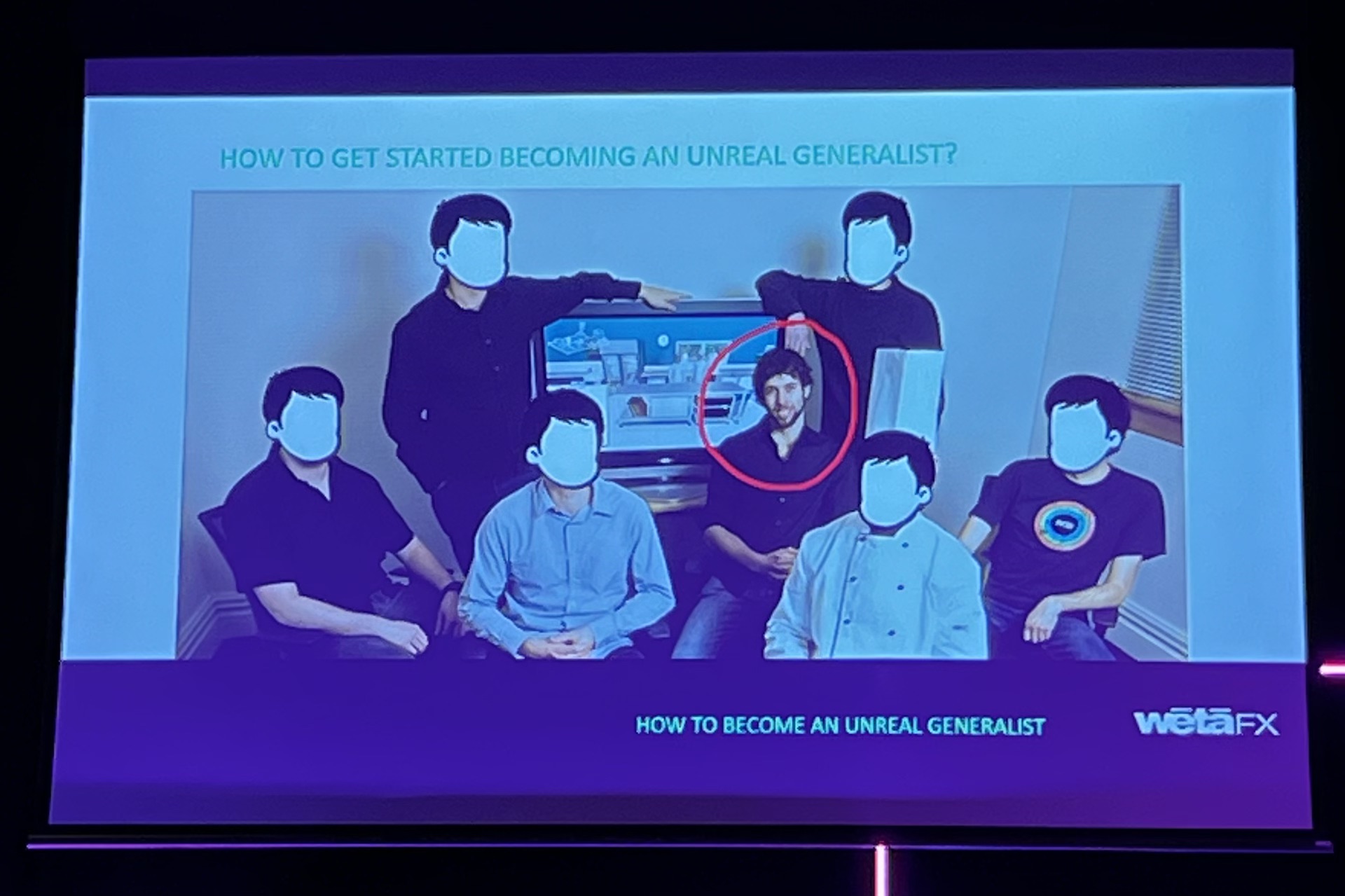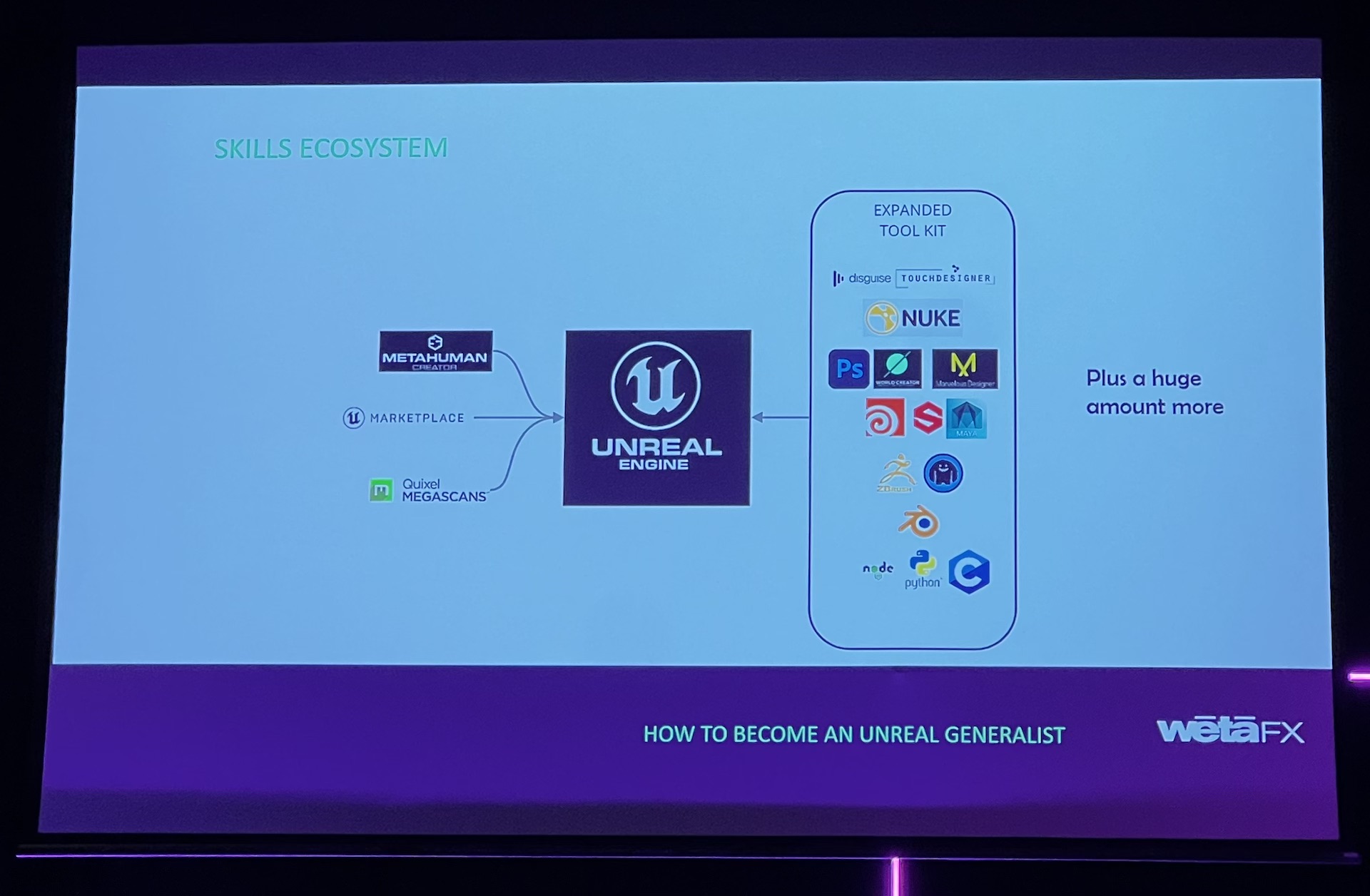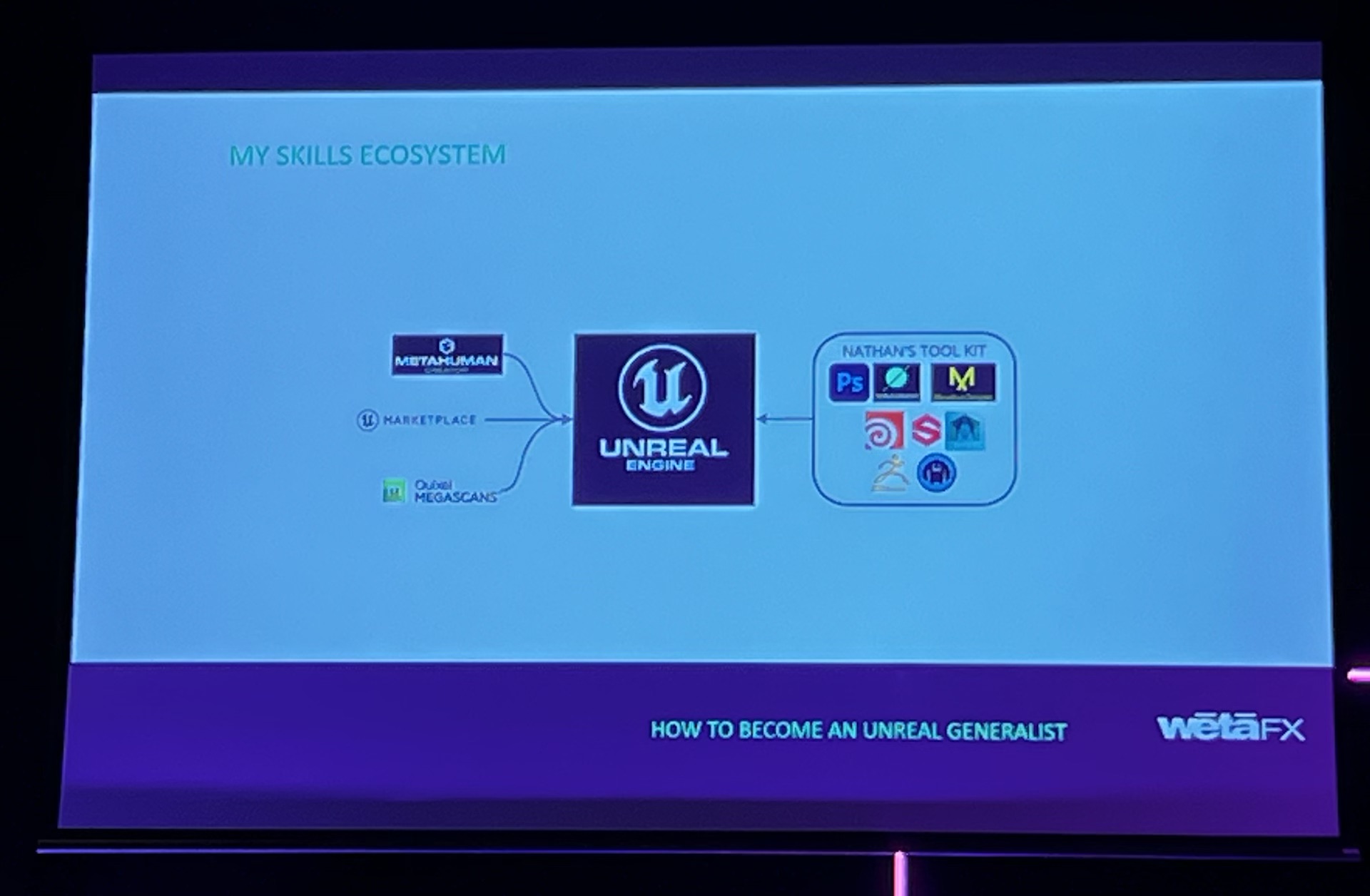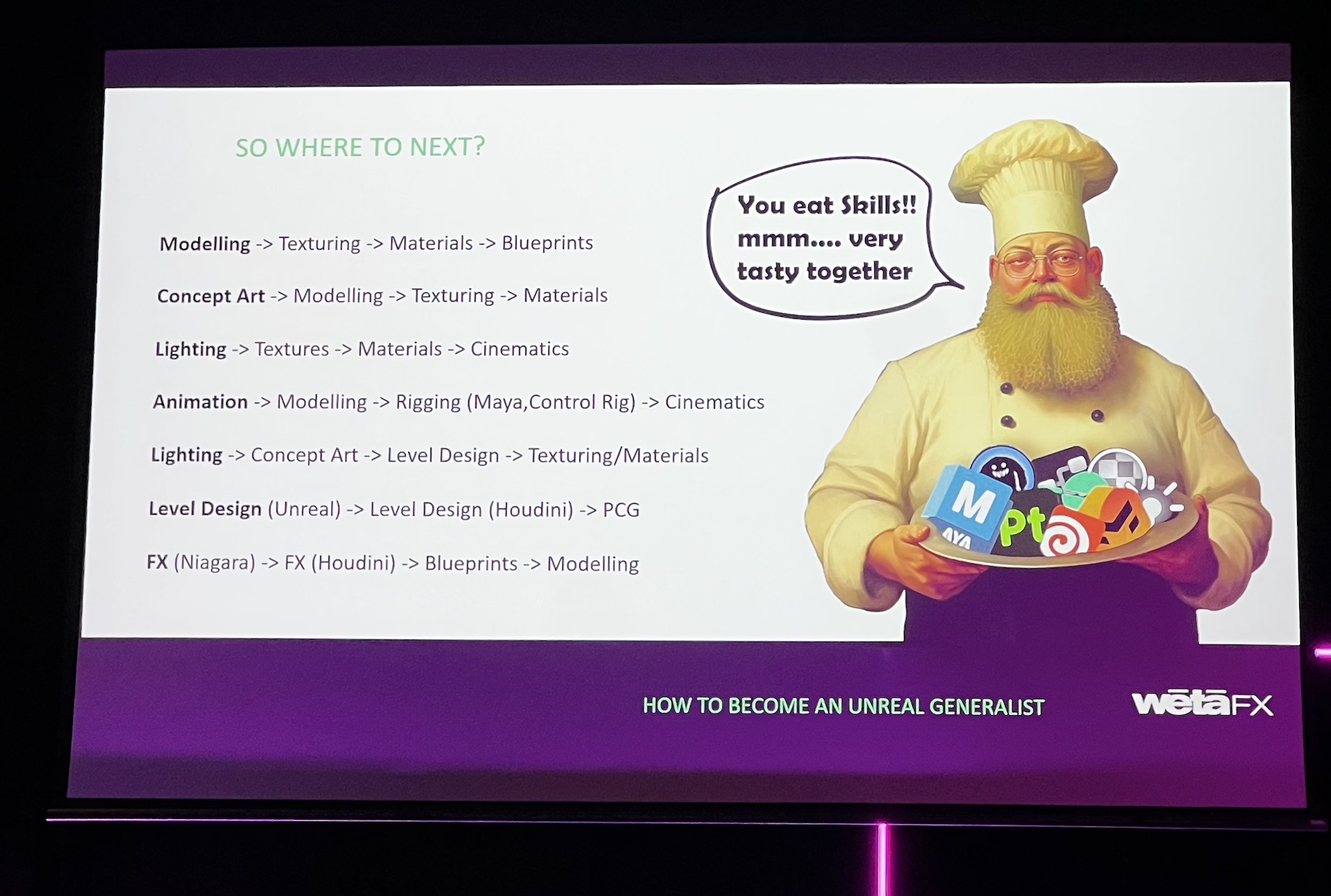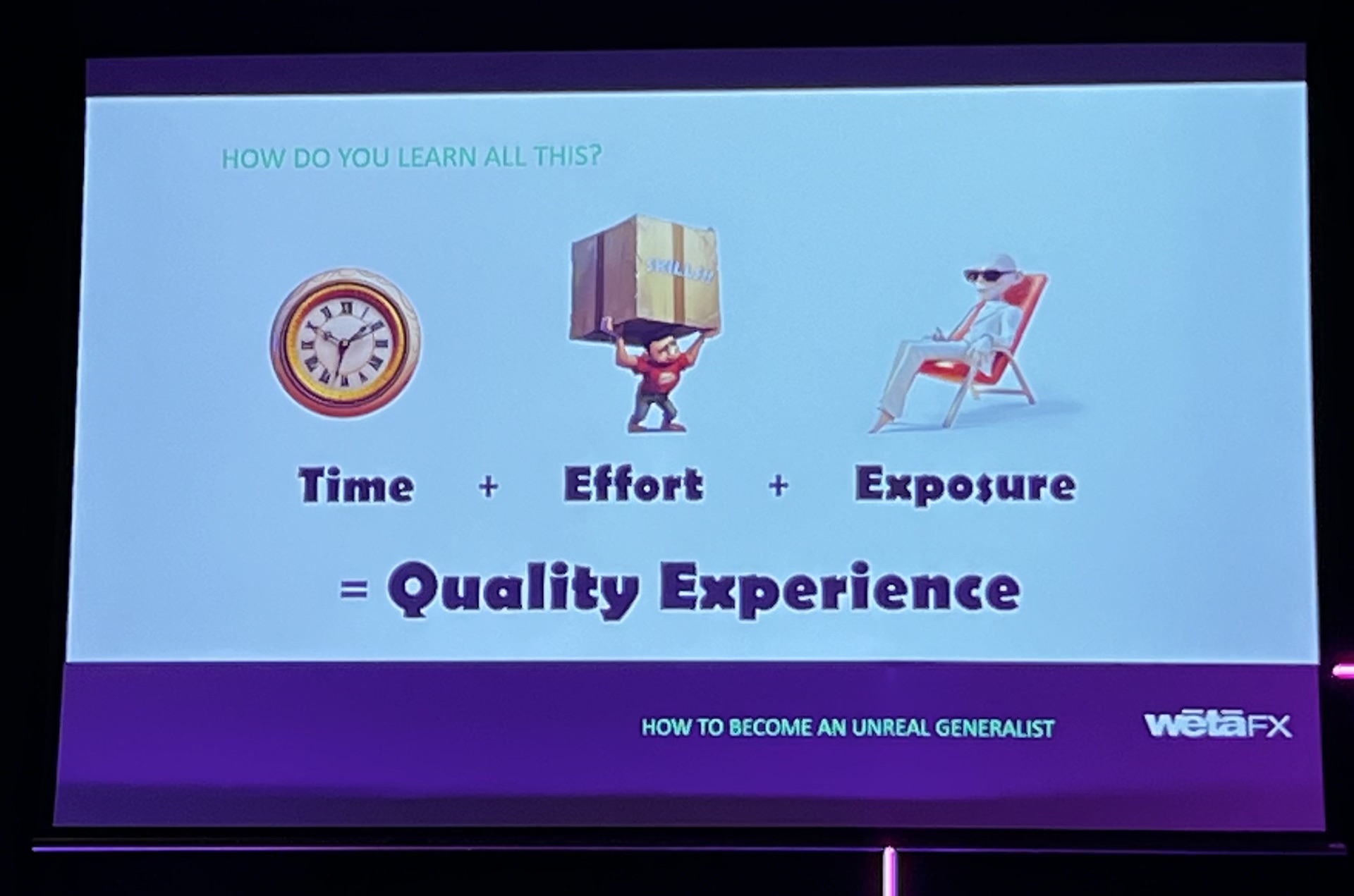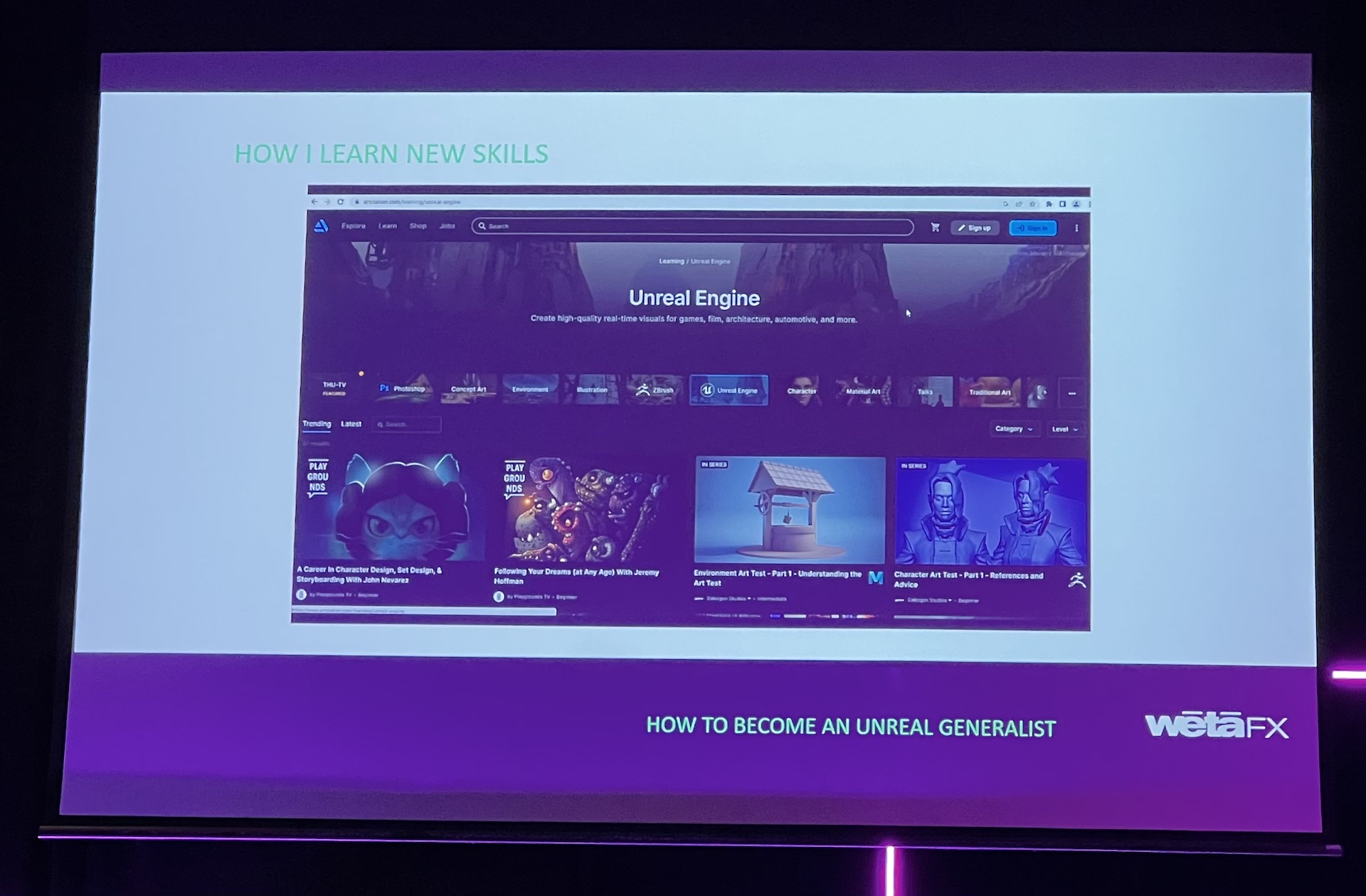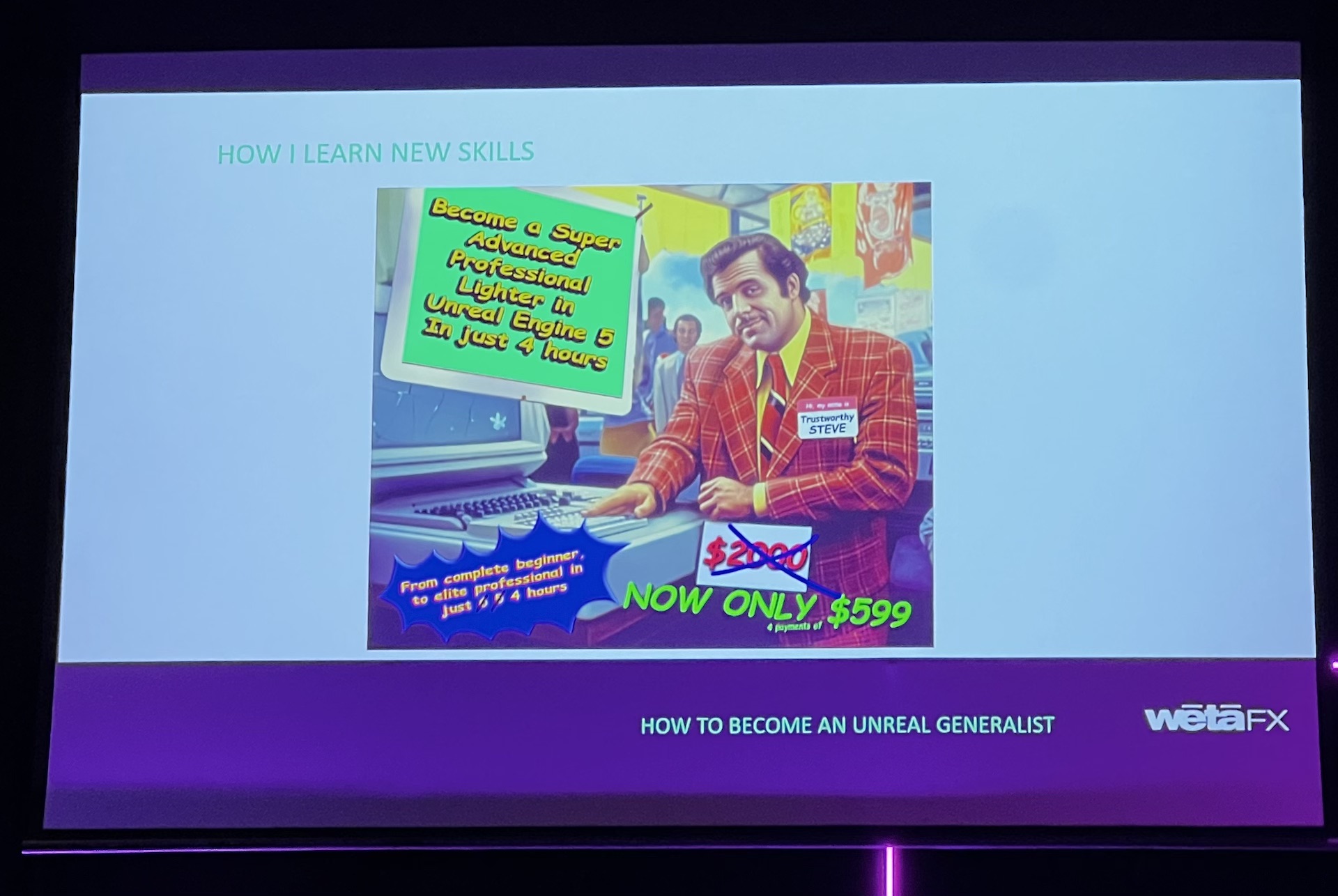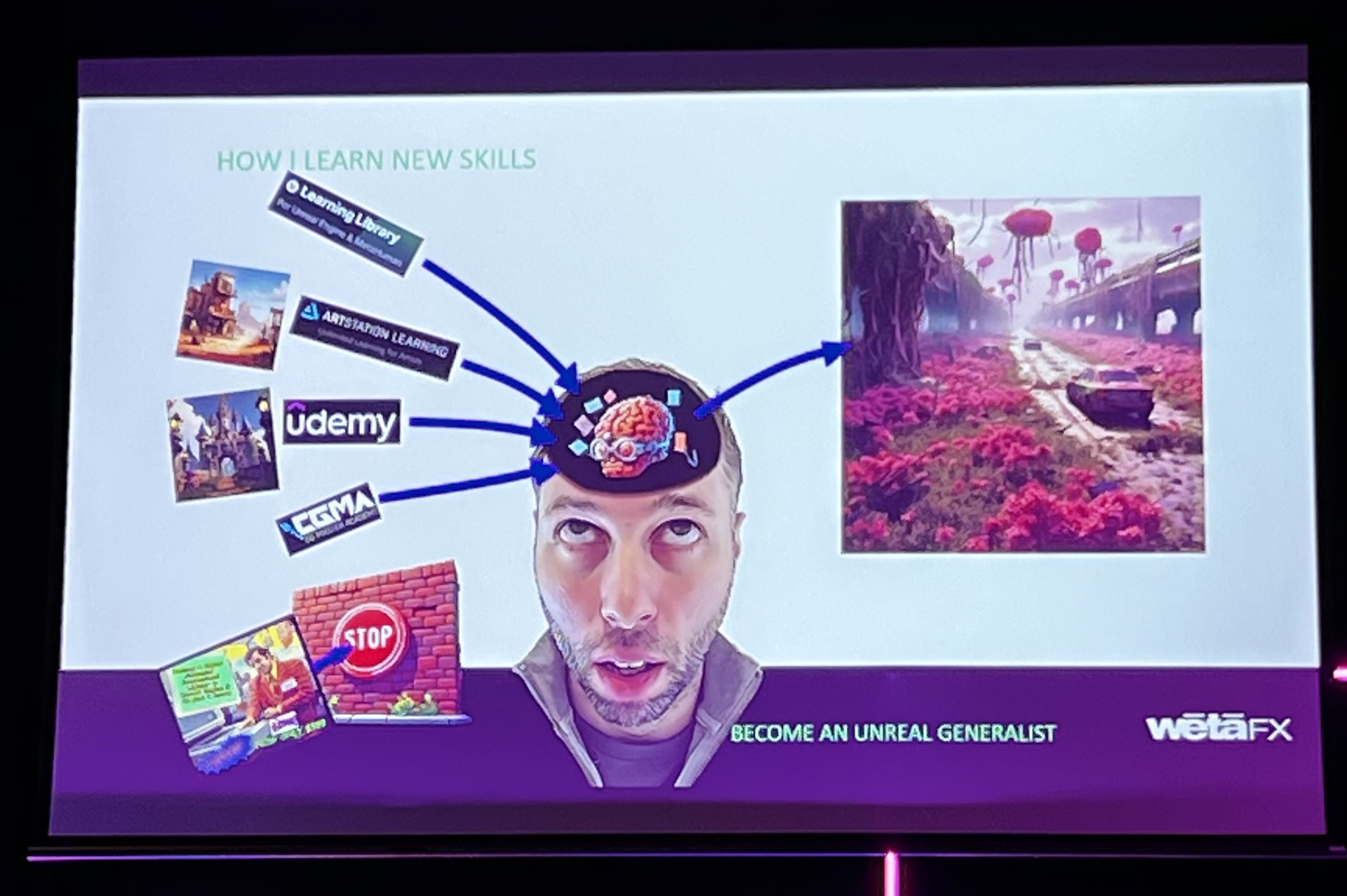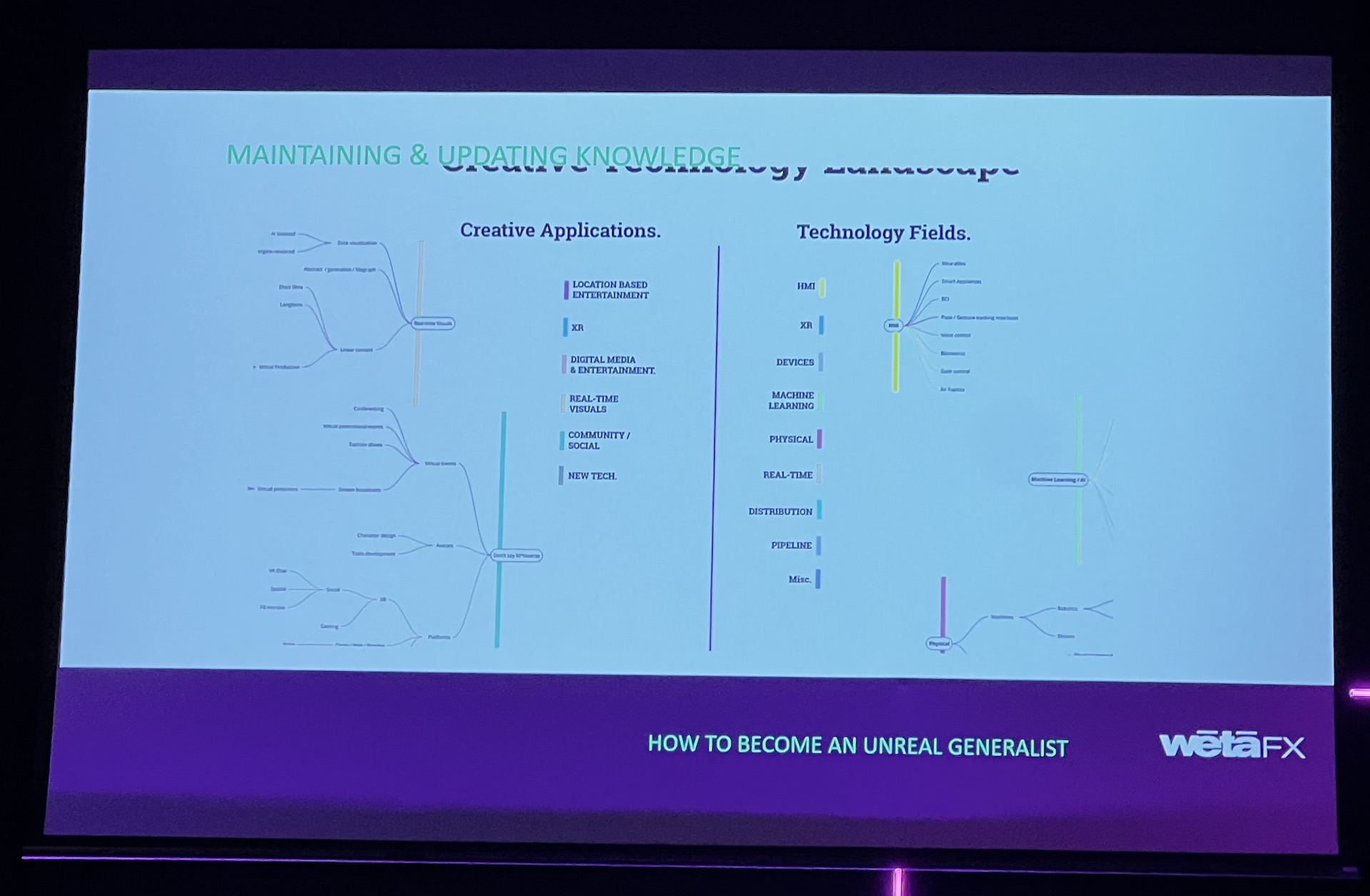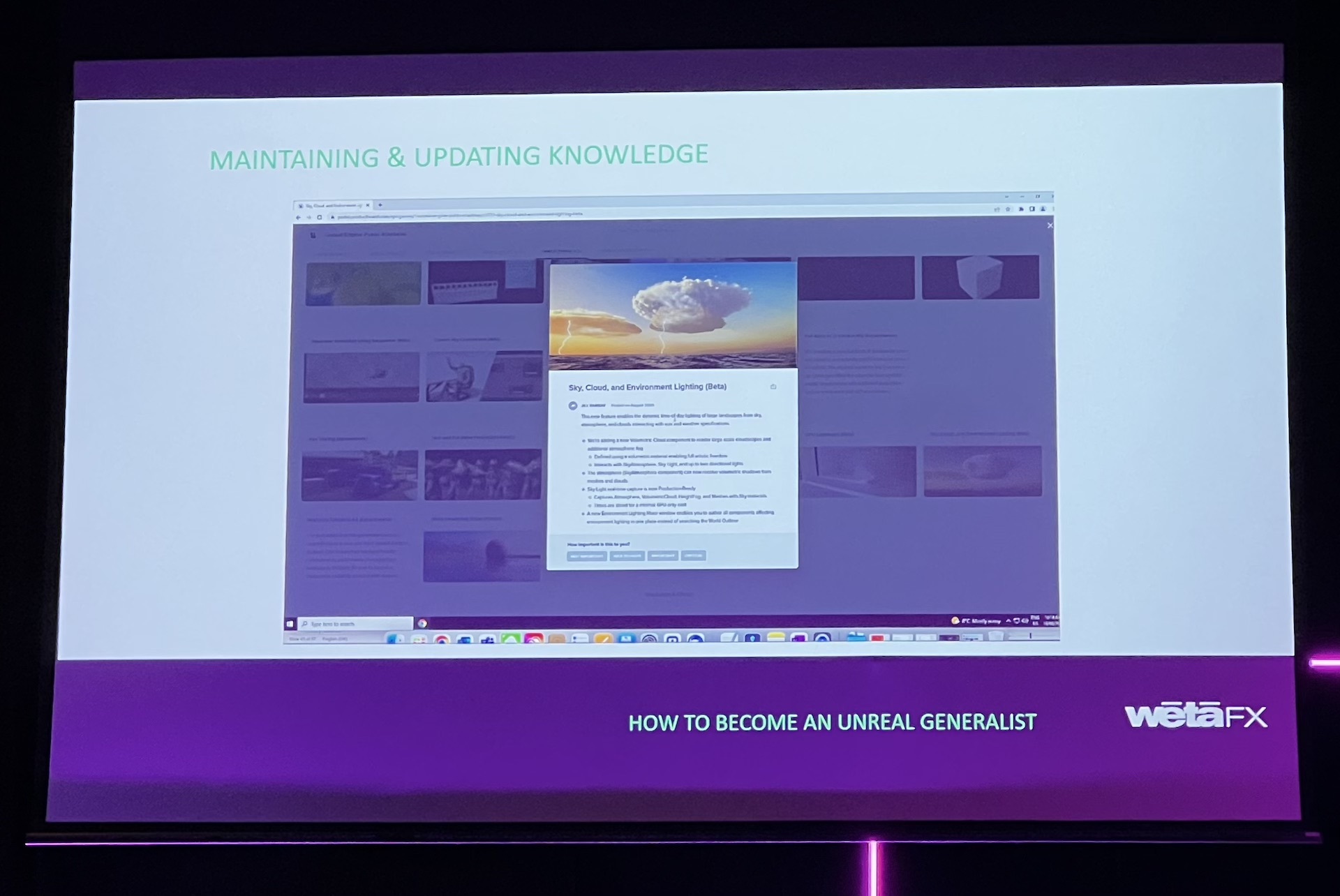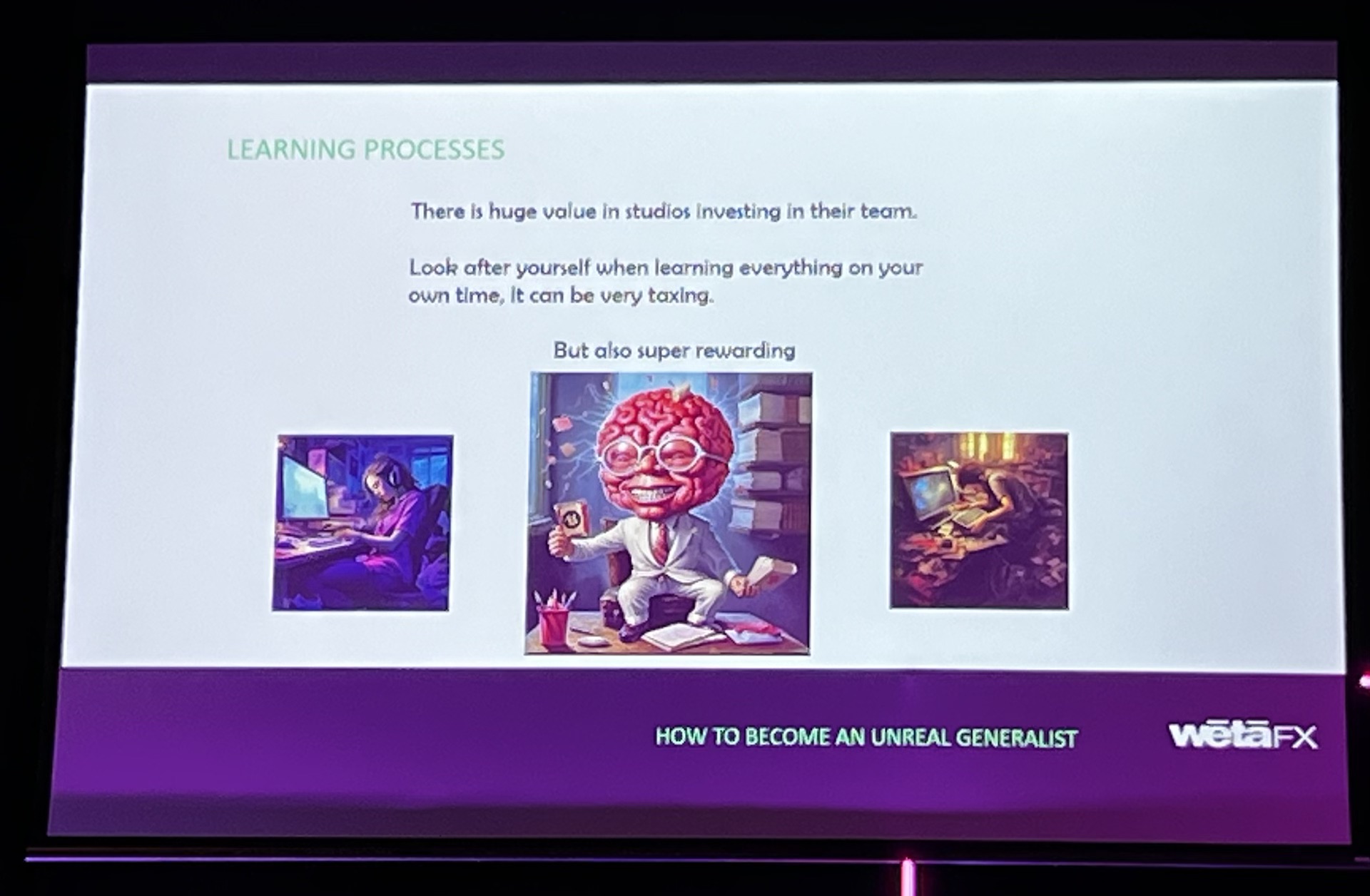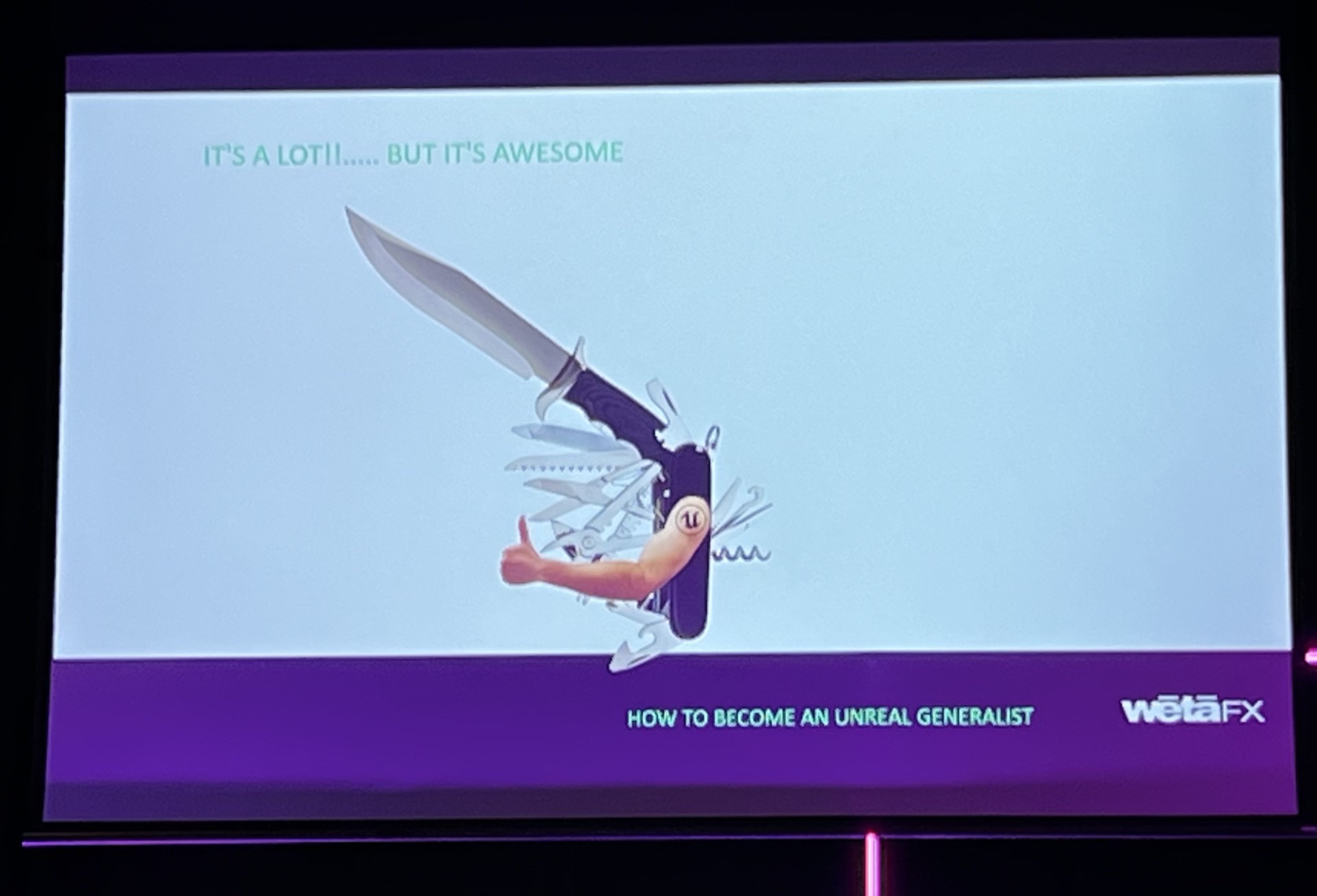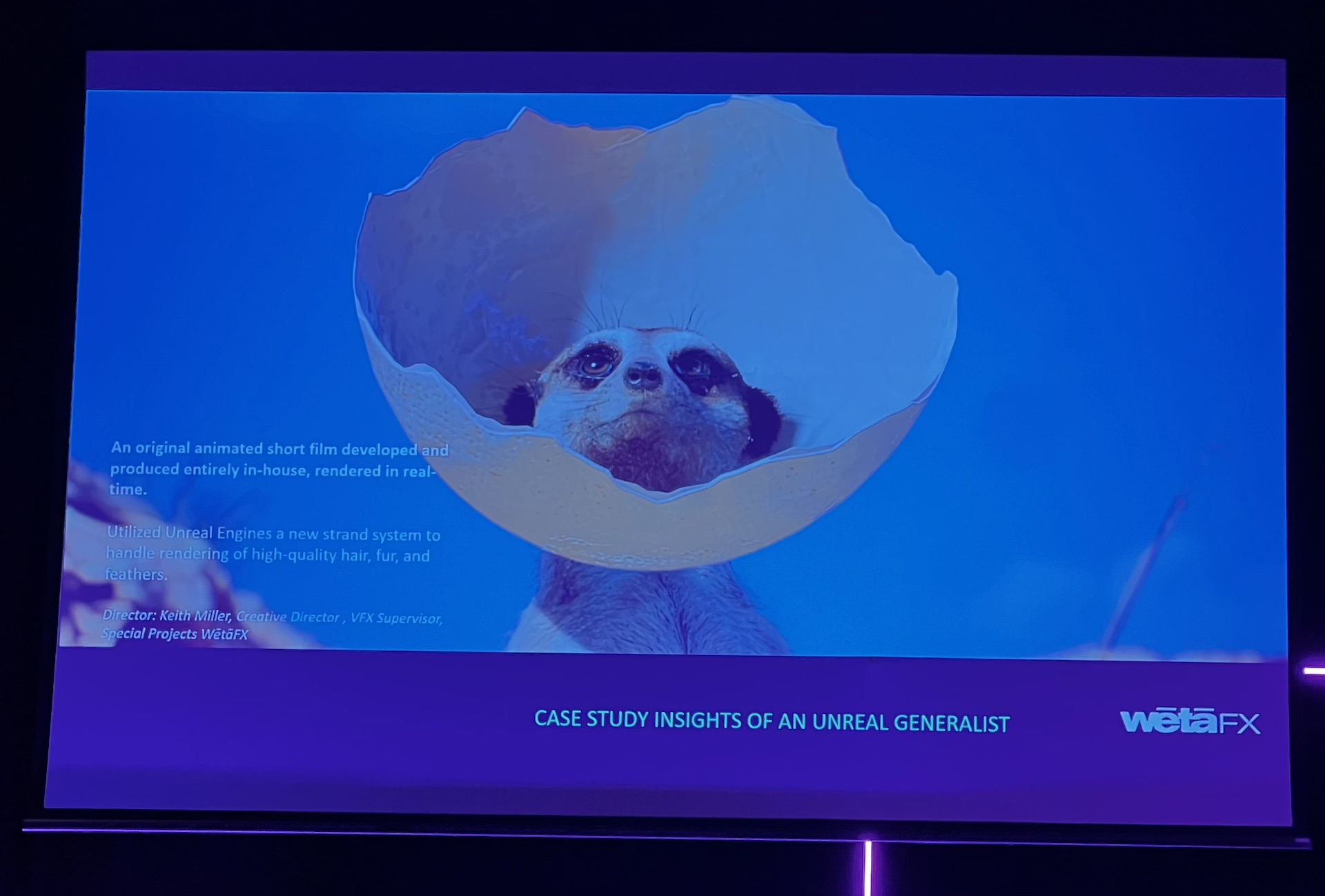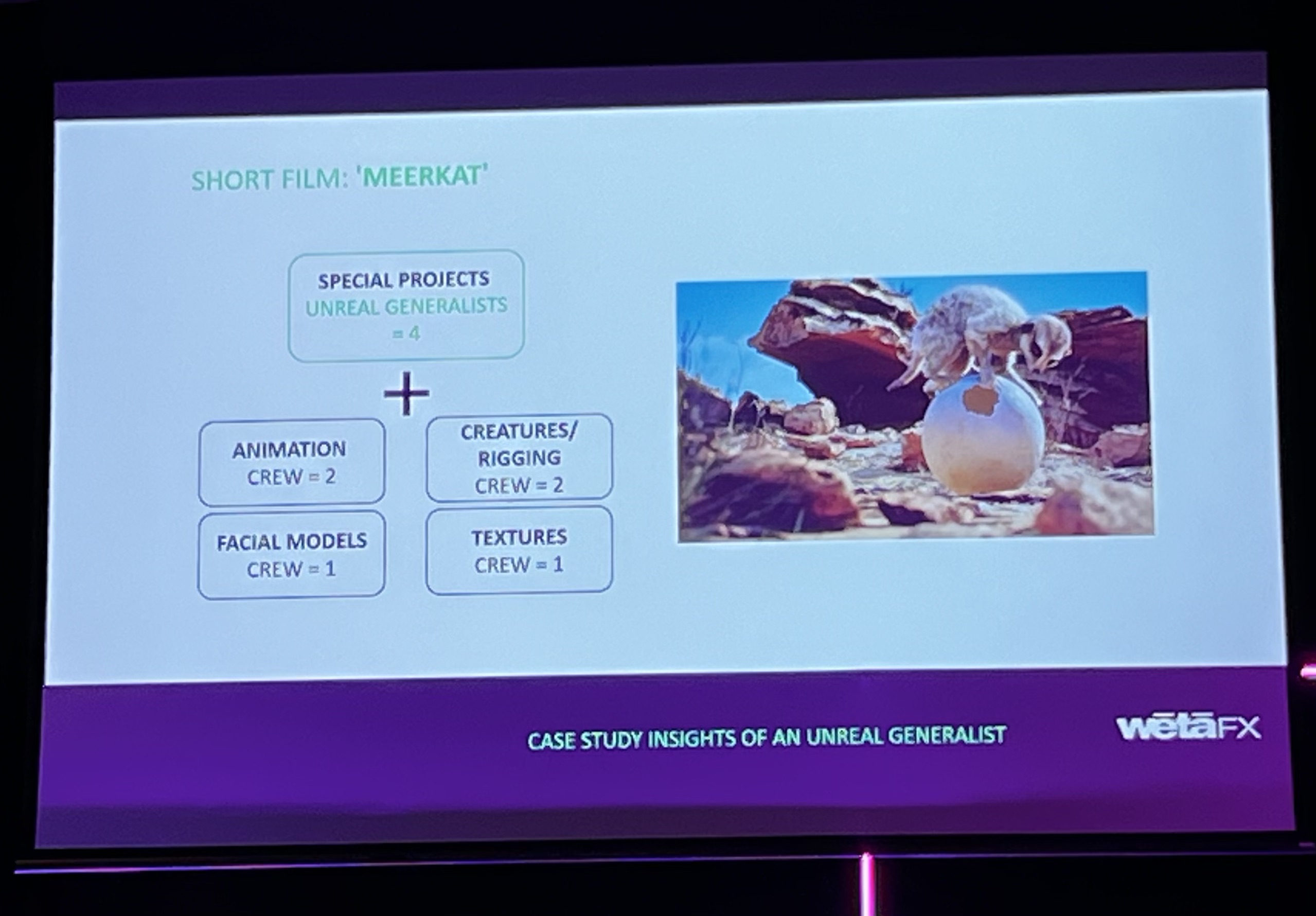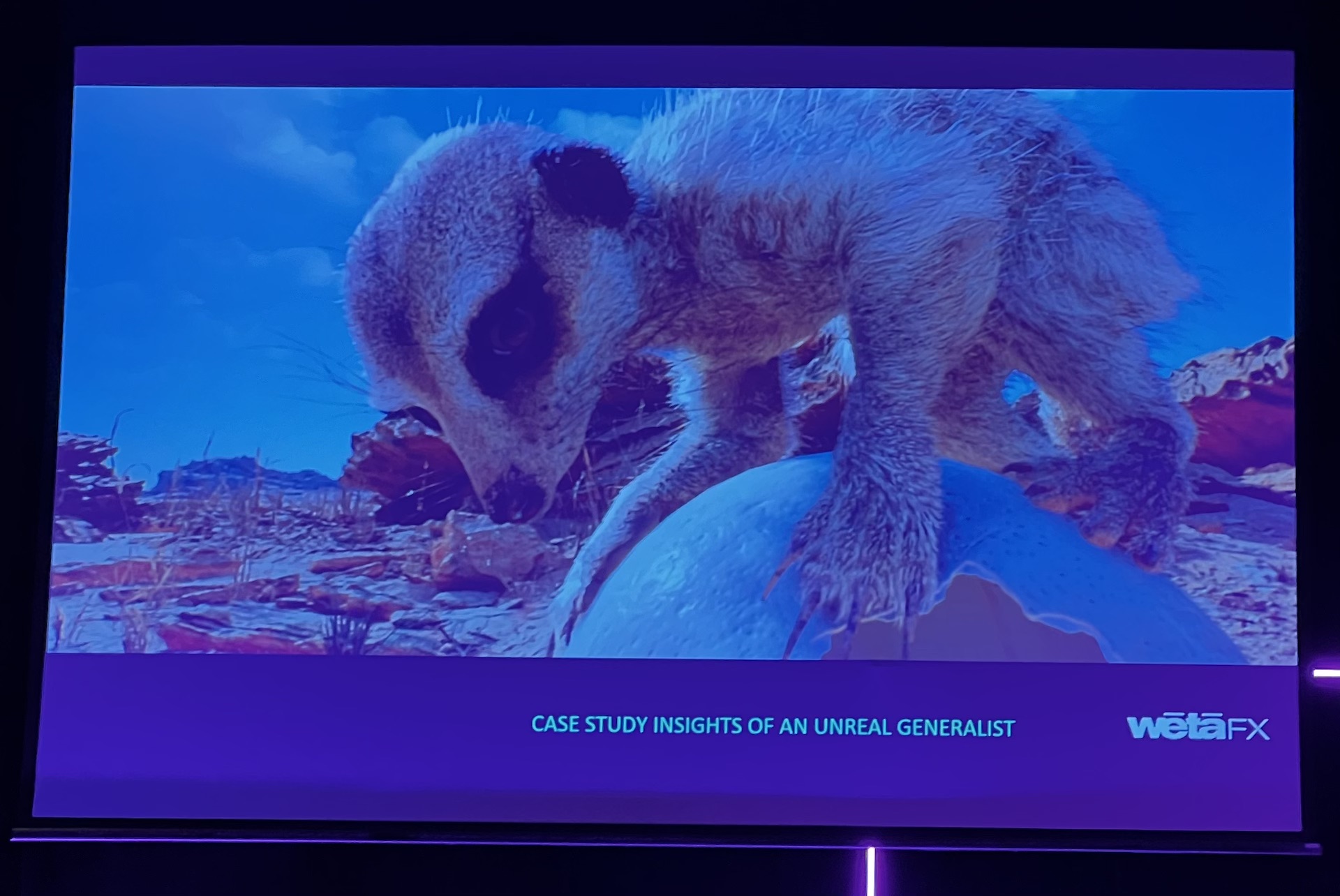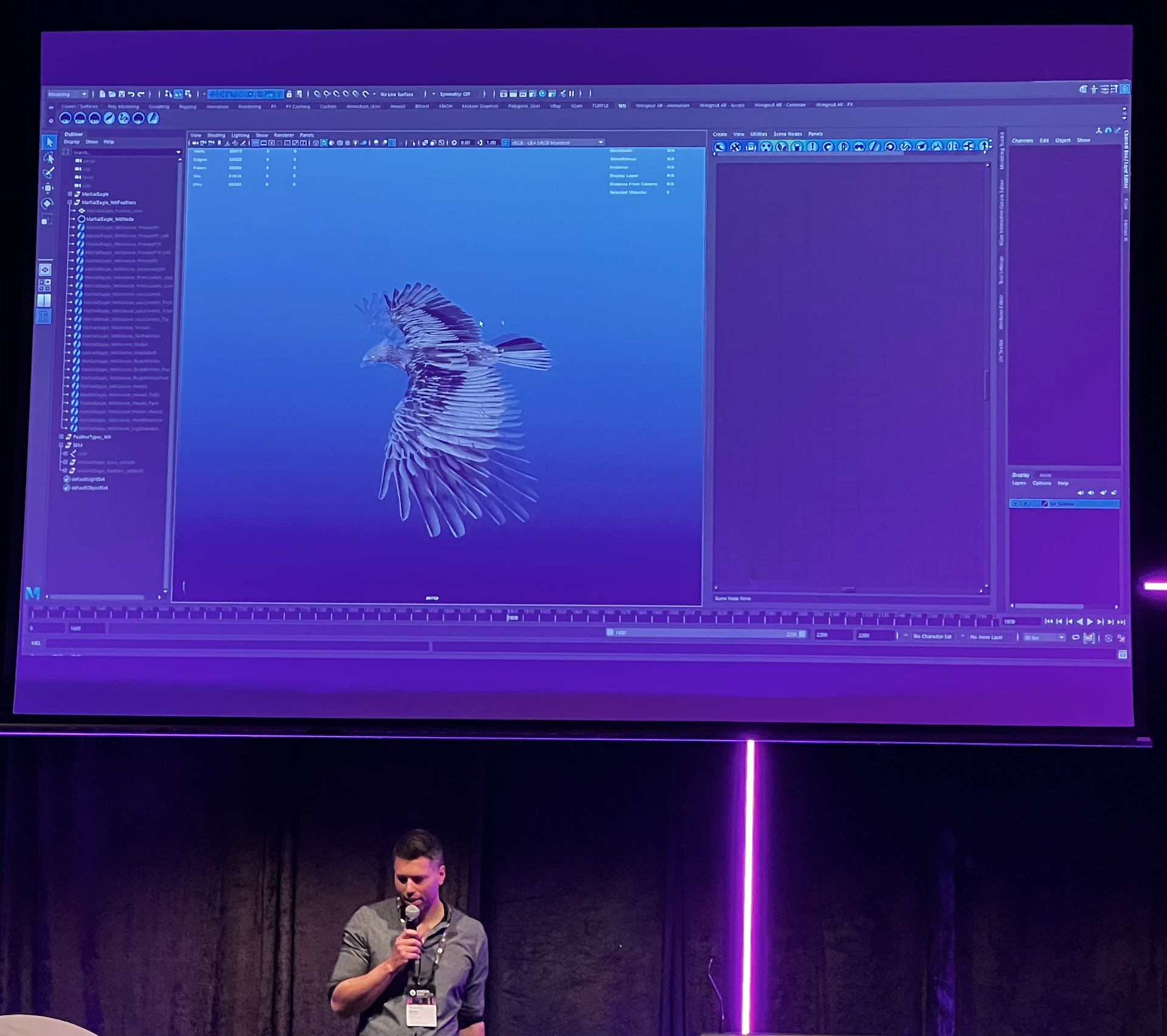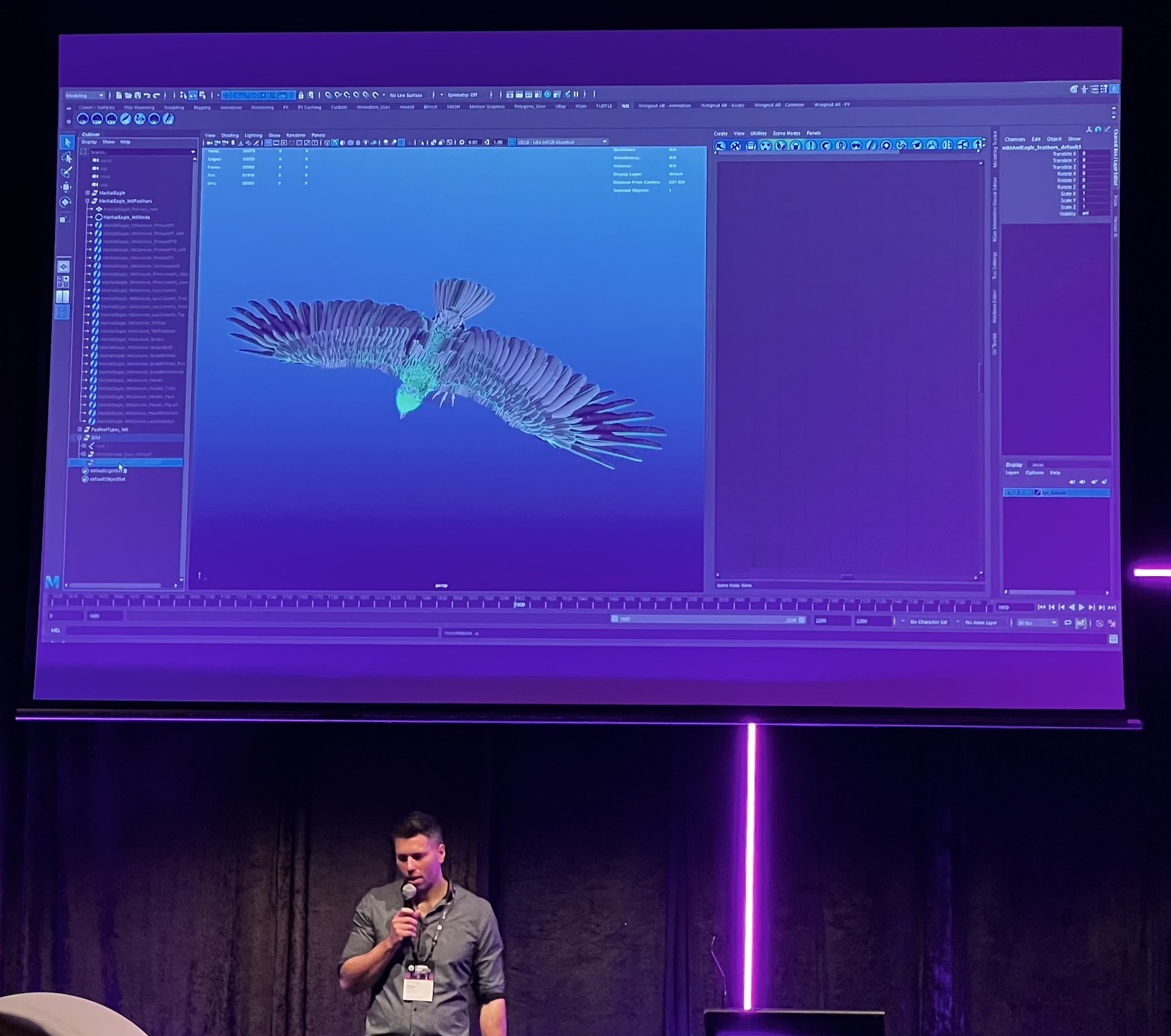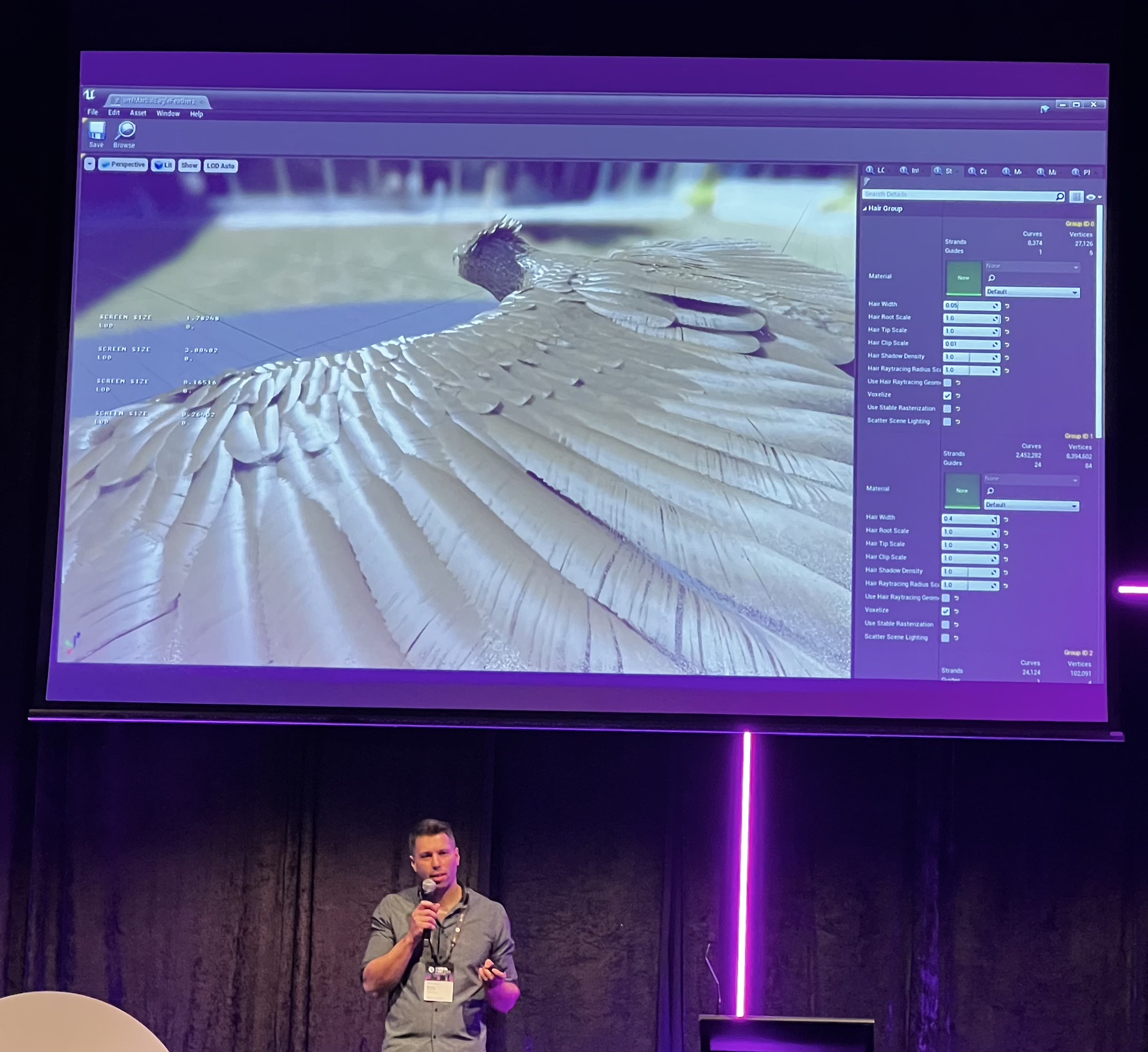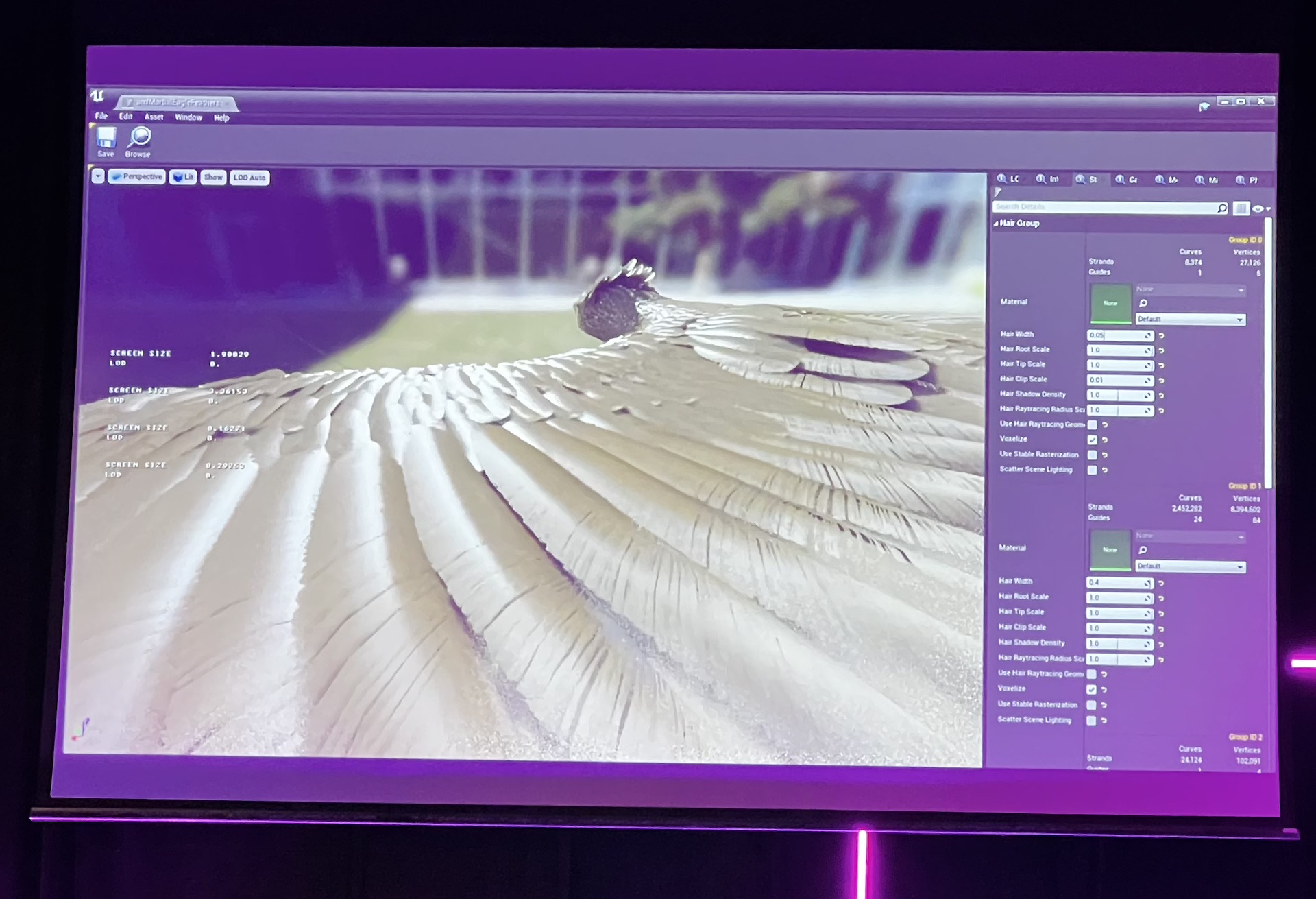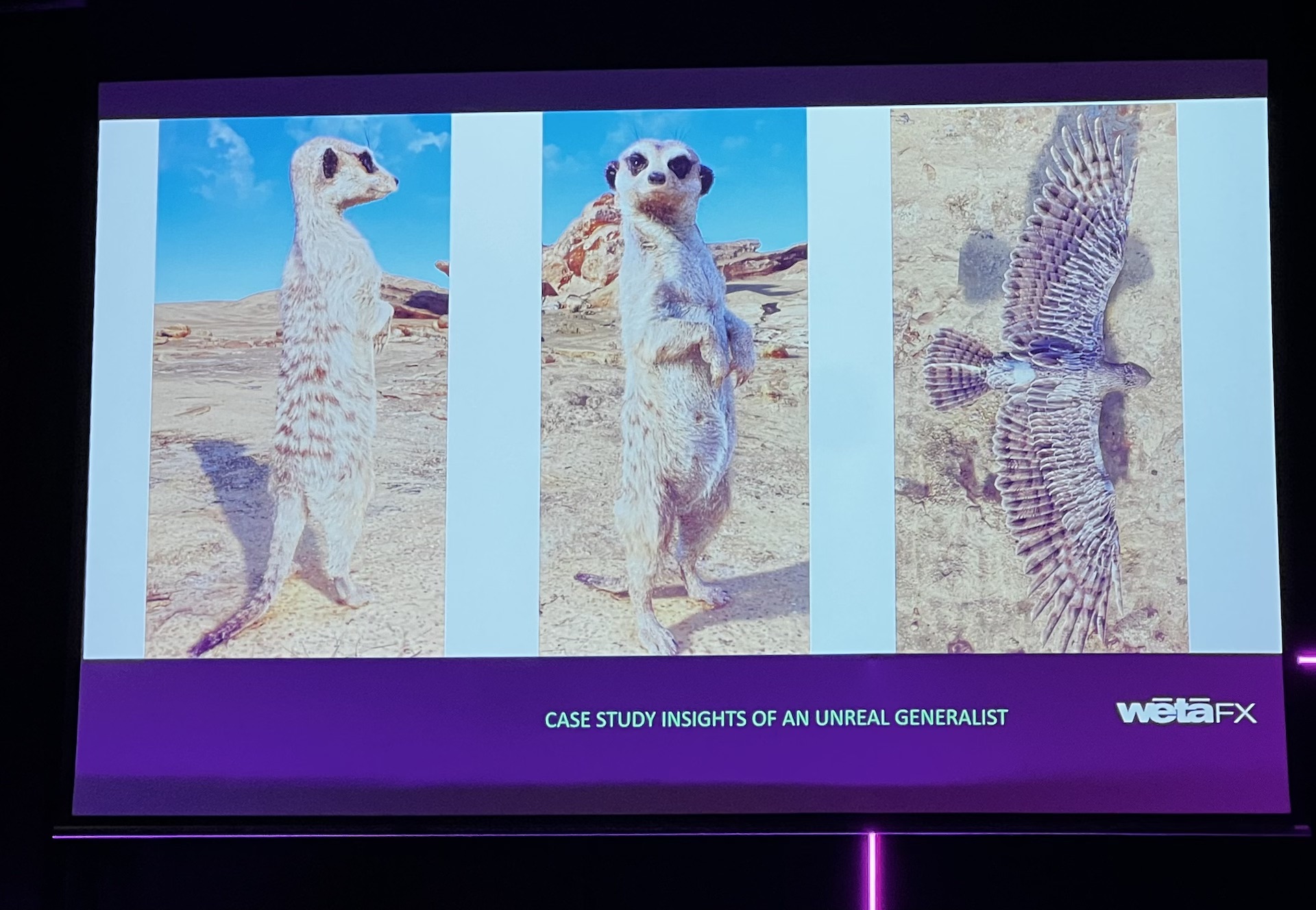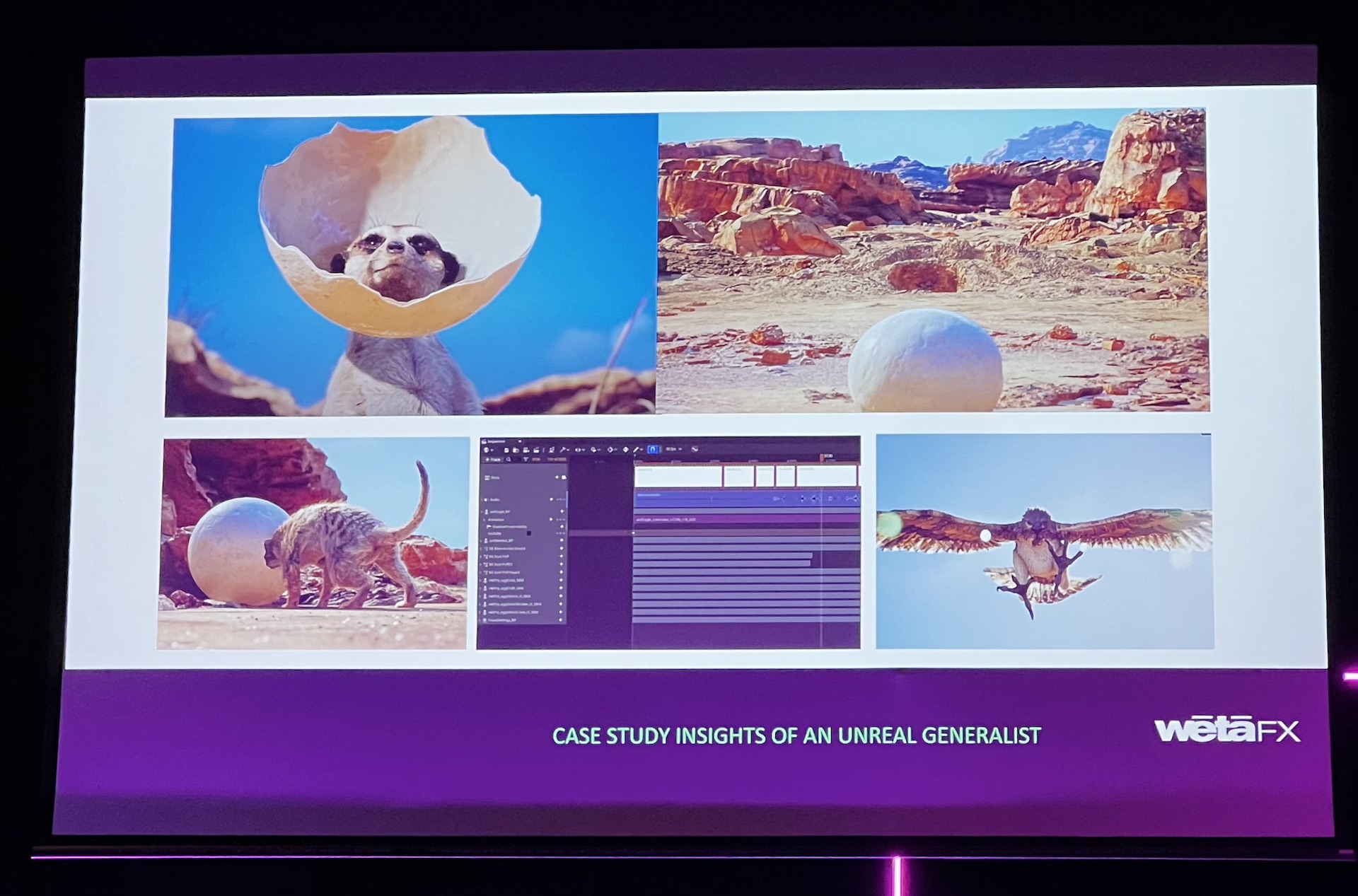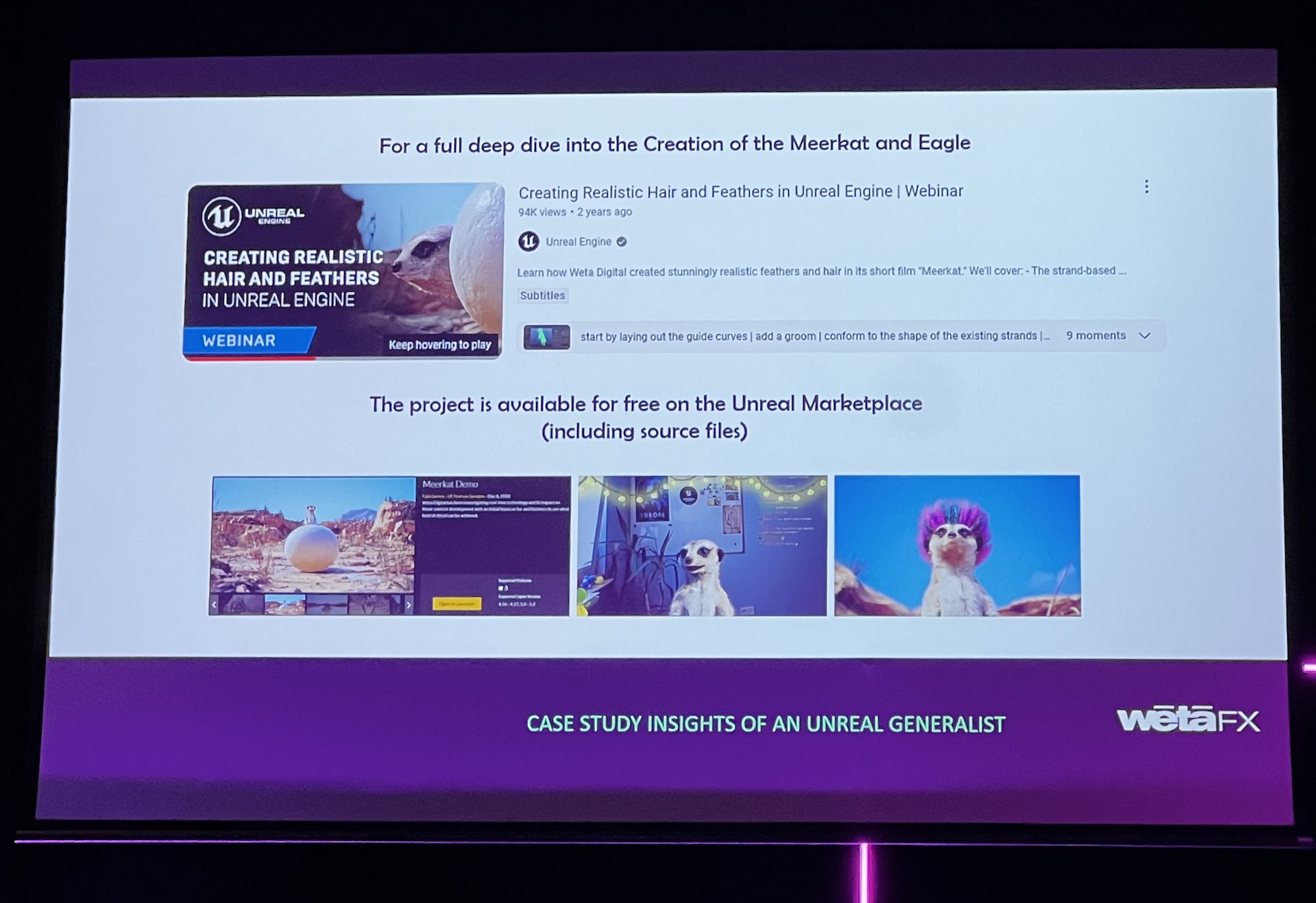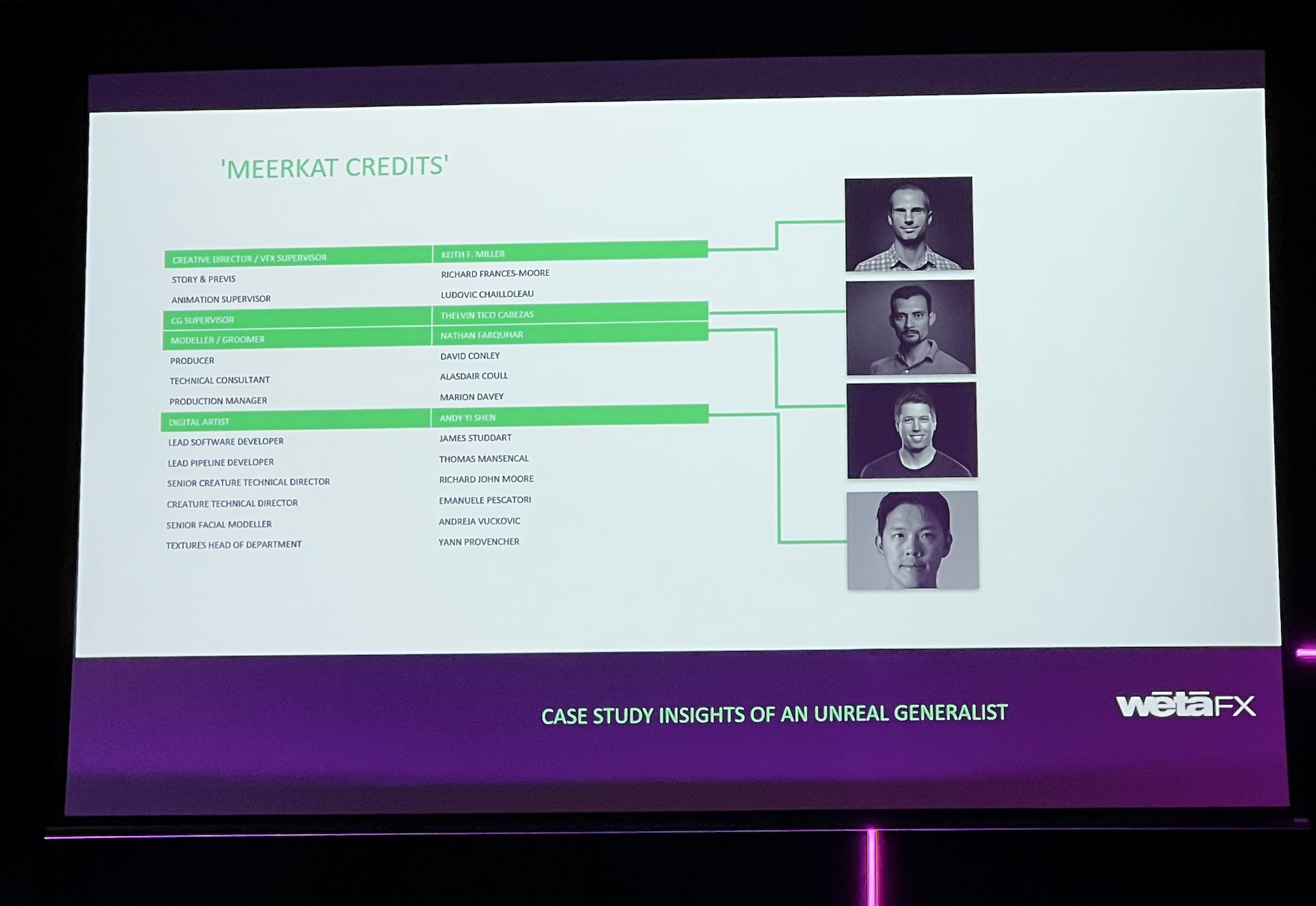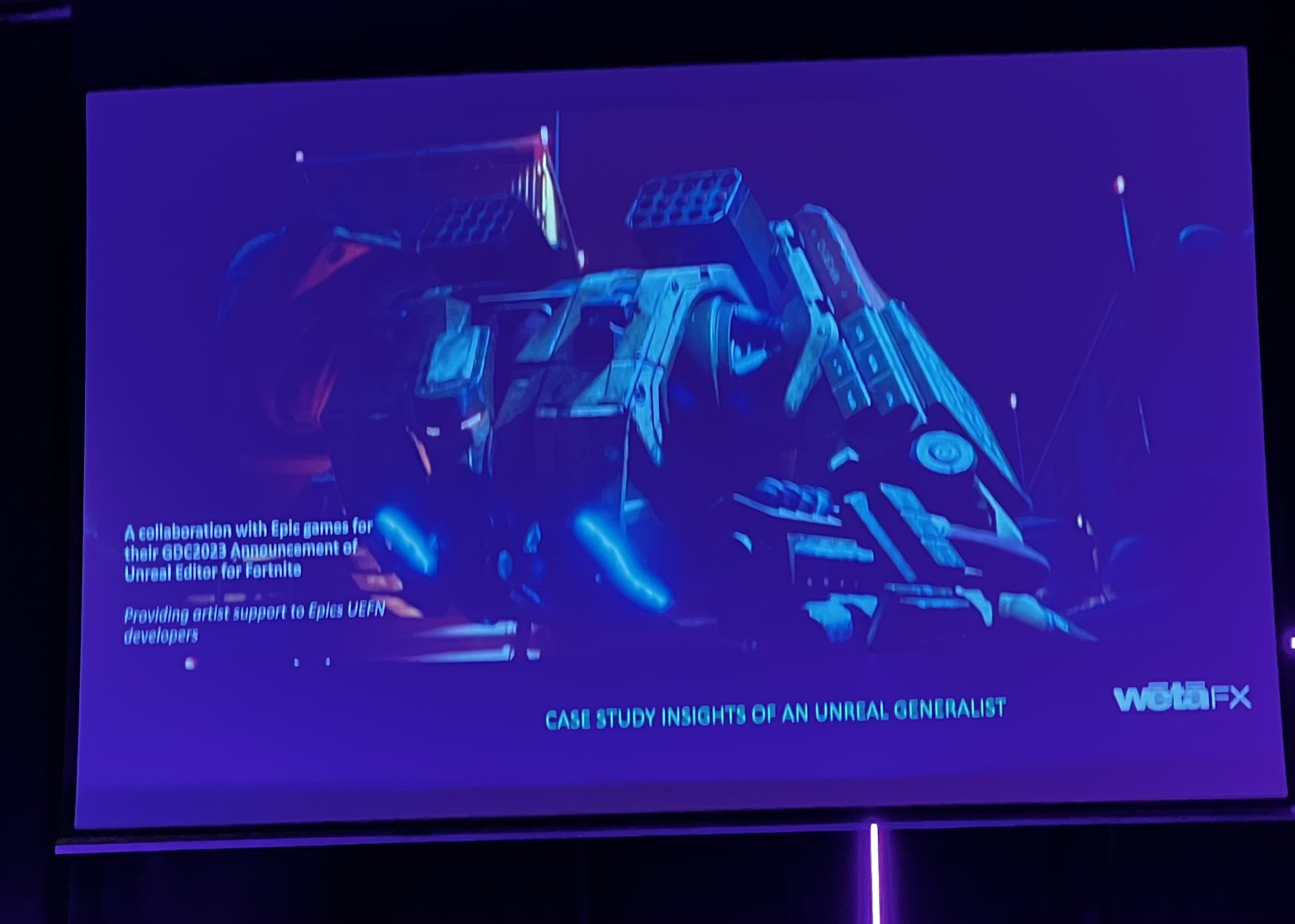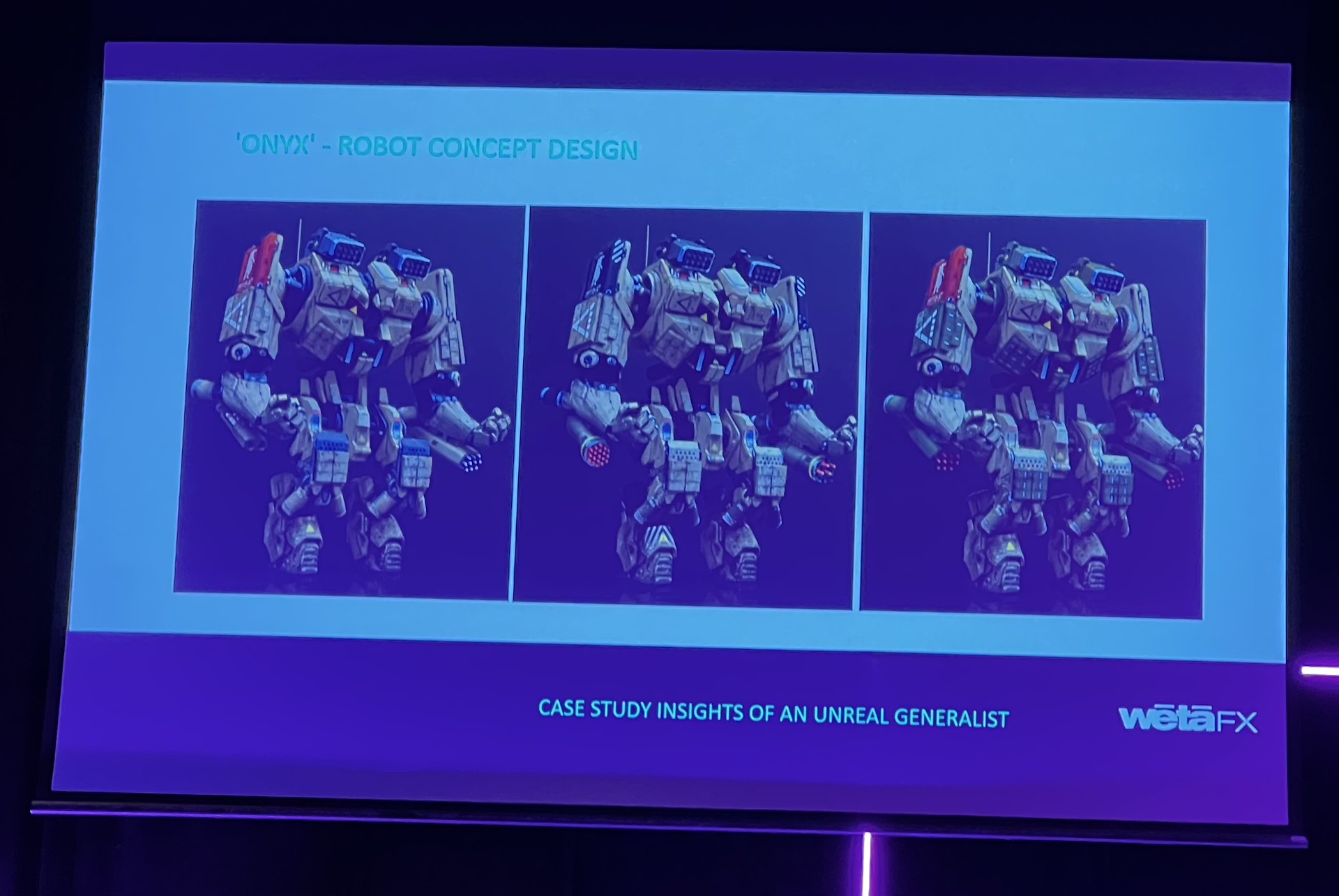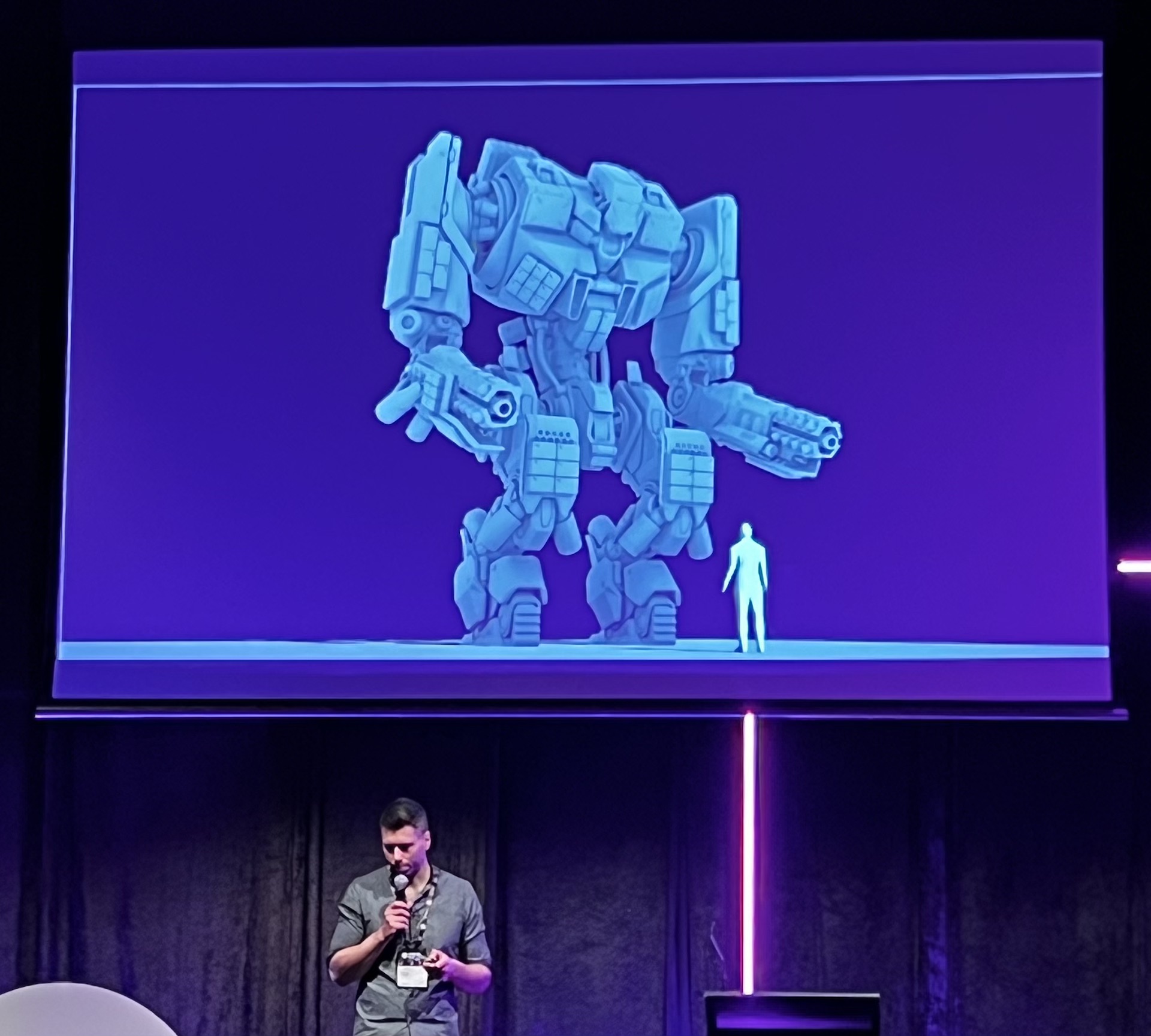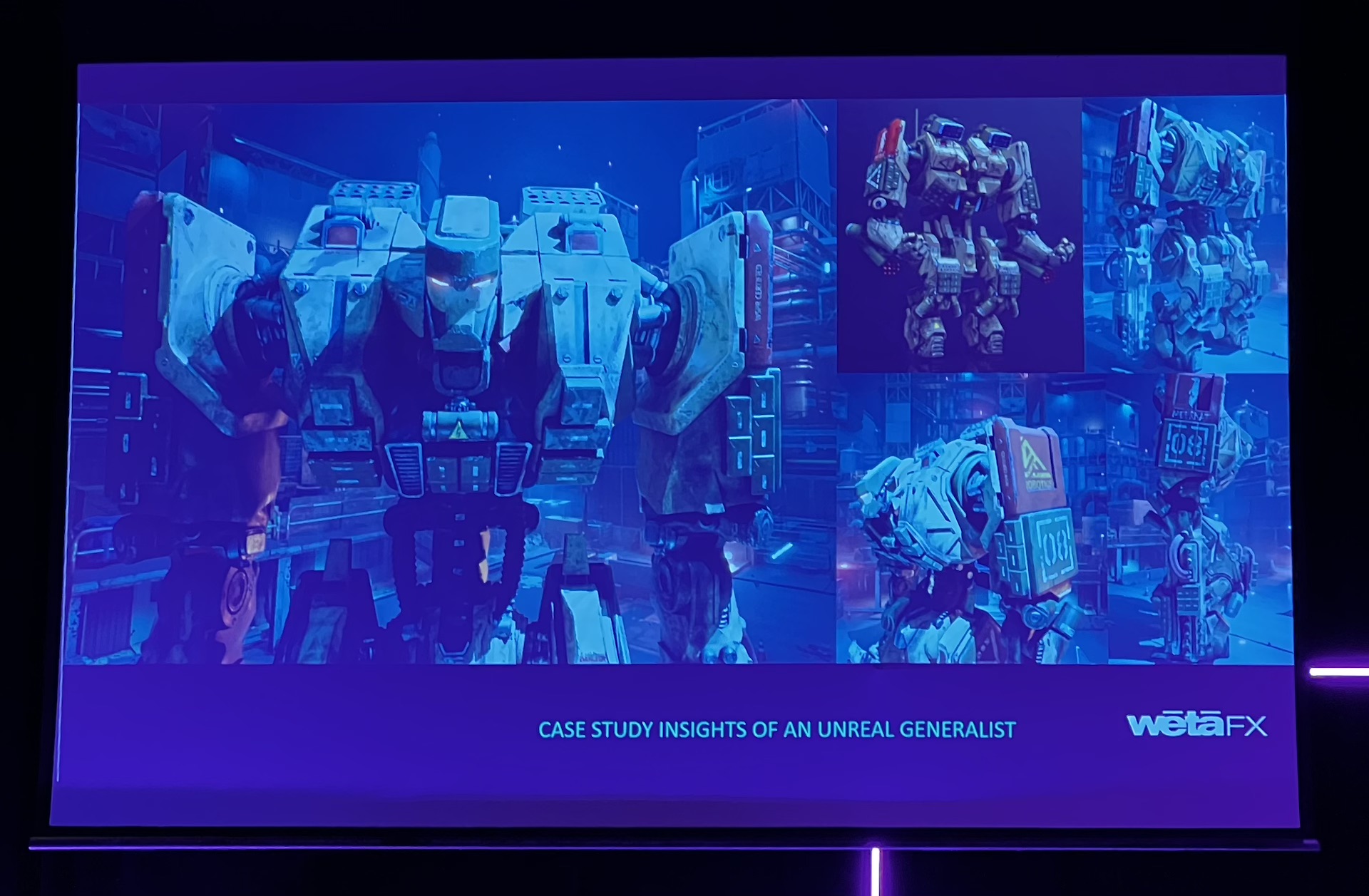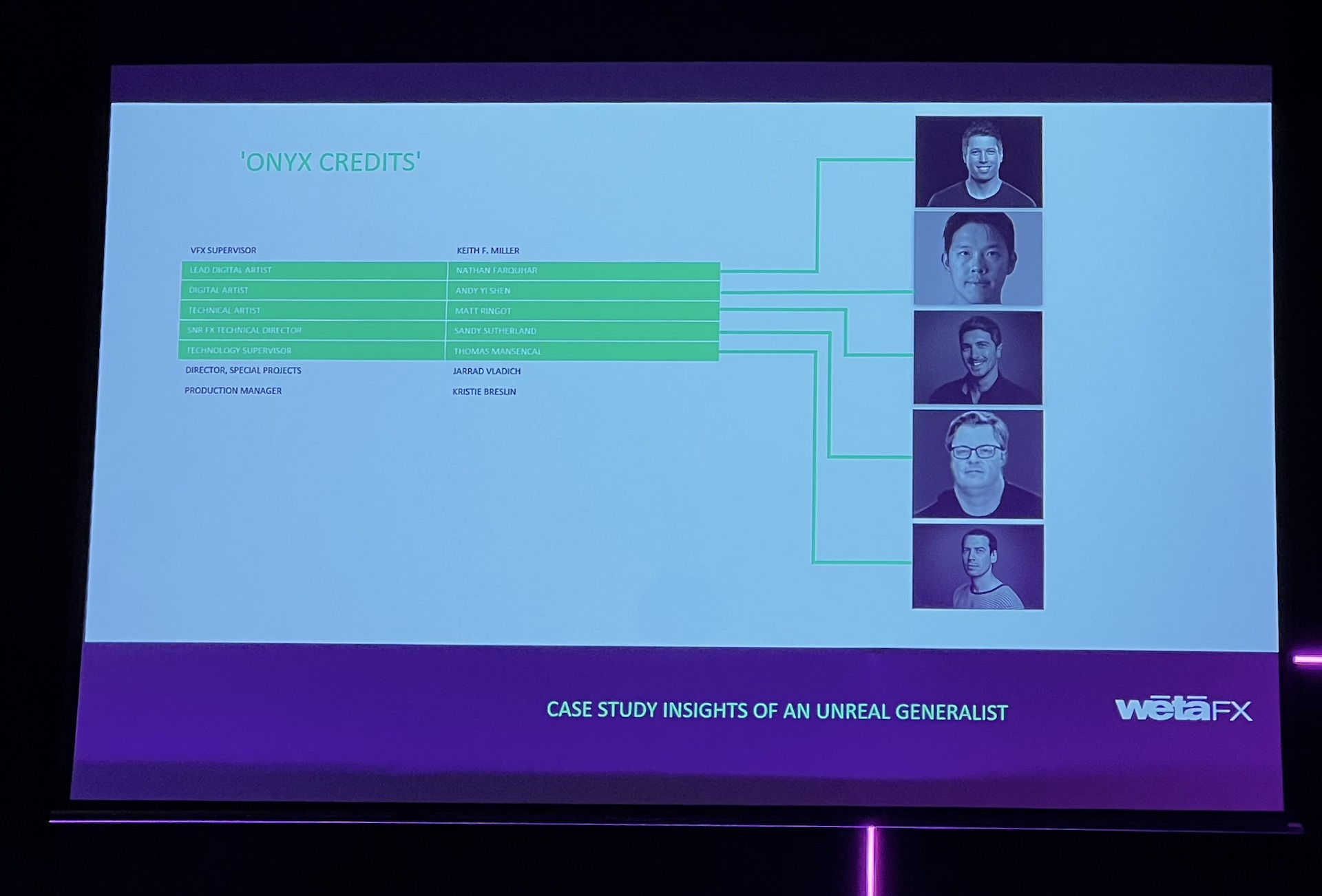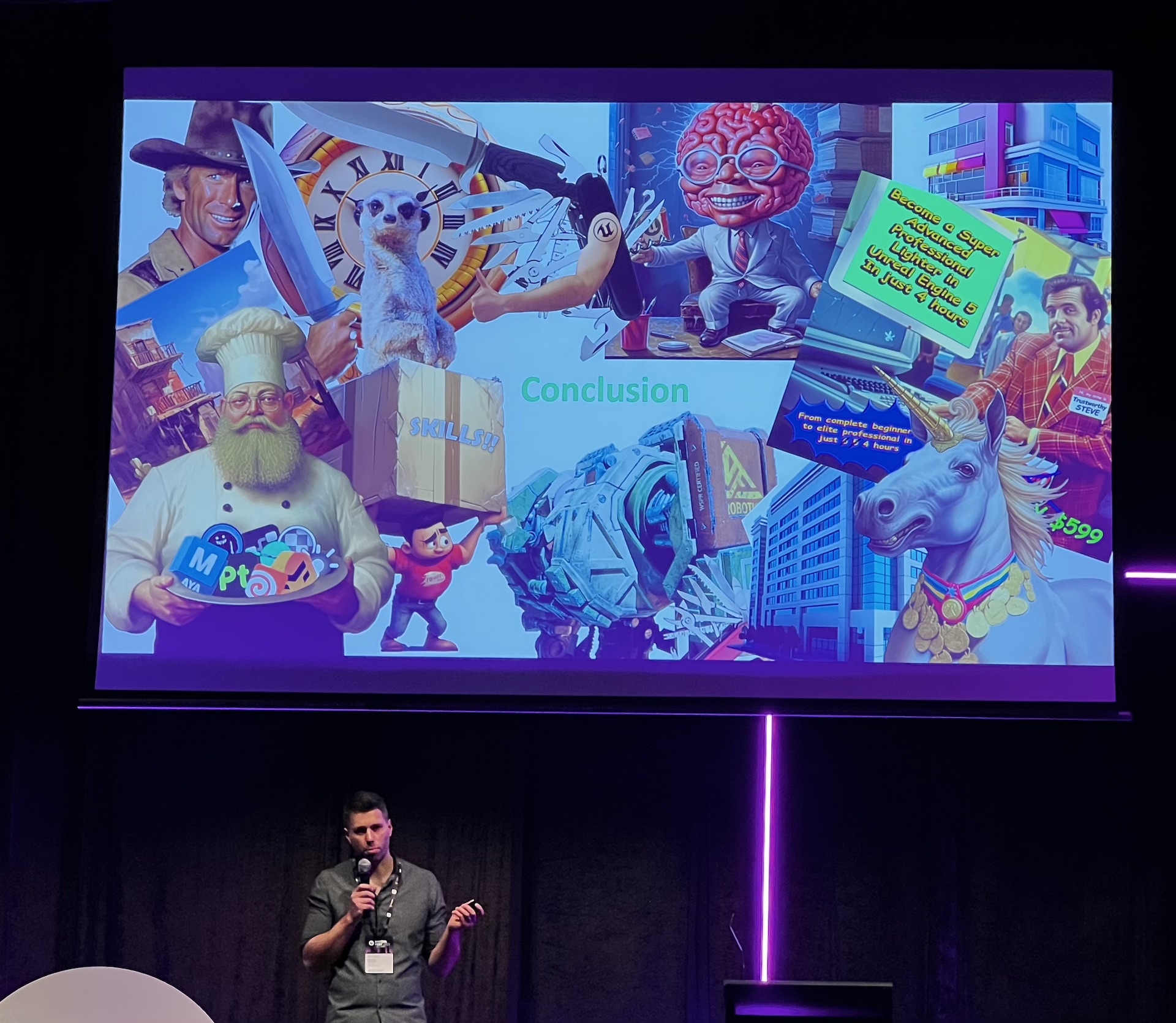 ---
Talk about ending on a high! Wow.
The last session I attended was The Secret Kingdom Revealed: Unleashing VFX Magic with Matt Drummond (Writer / Director / Producer, Hive Studios International).
Matt basically created an entire Weta/ILM-level feature film... essentially solo. Just, wow.
You can find The Secret Kingdom on IMDB here.
Here's the trailer: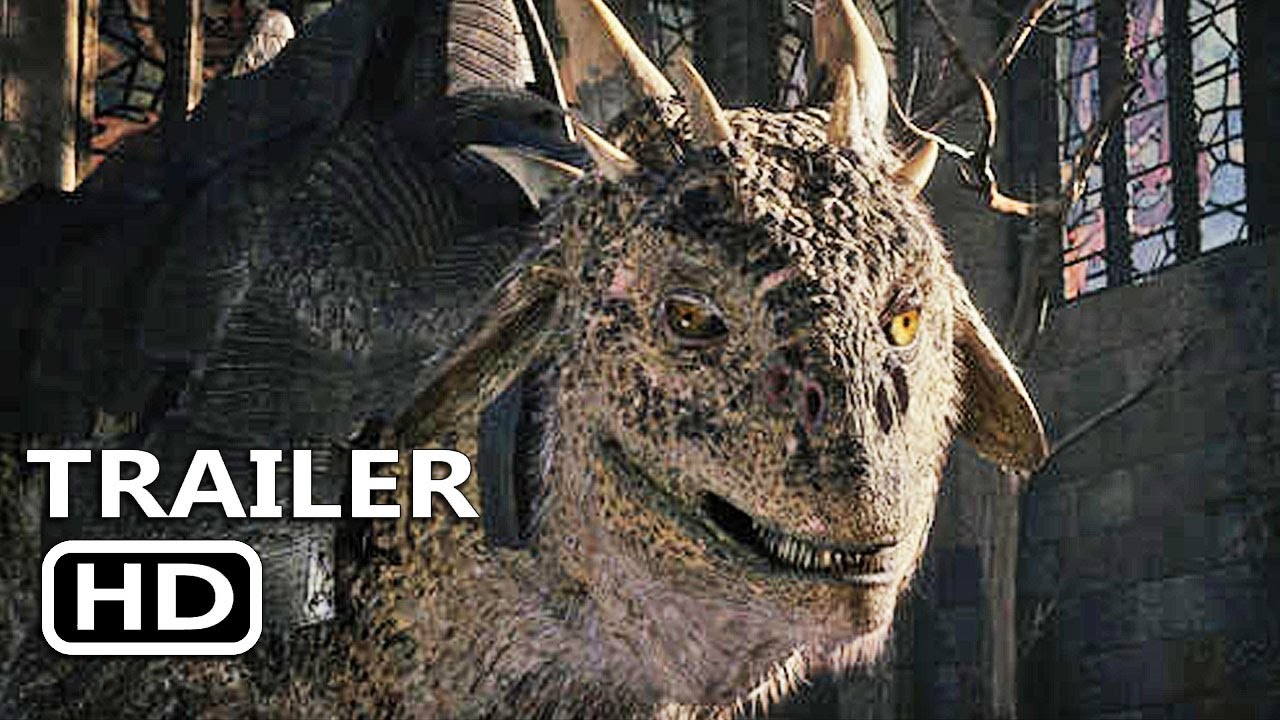 The schedule said:
Delve into the captivating world of 'The Secret Kingdom' as we unravel the secrets behind its stunning visual effects, showcasing the triumphs, challenges, and creative solutions that brought this extraordinary realm to life using the power of Unreal Engine.
The series has been sold as a 8 x 30min series.
Here's the slides, but they really don't do it justice. This talk was AMAZING.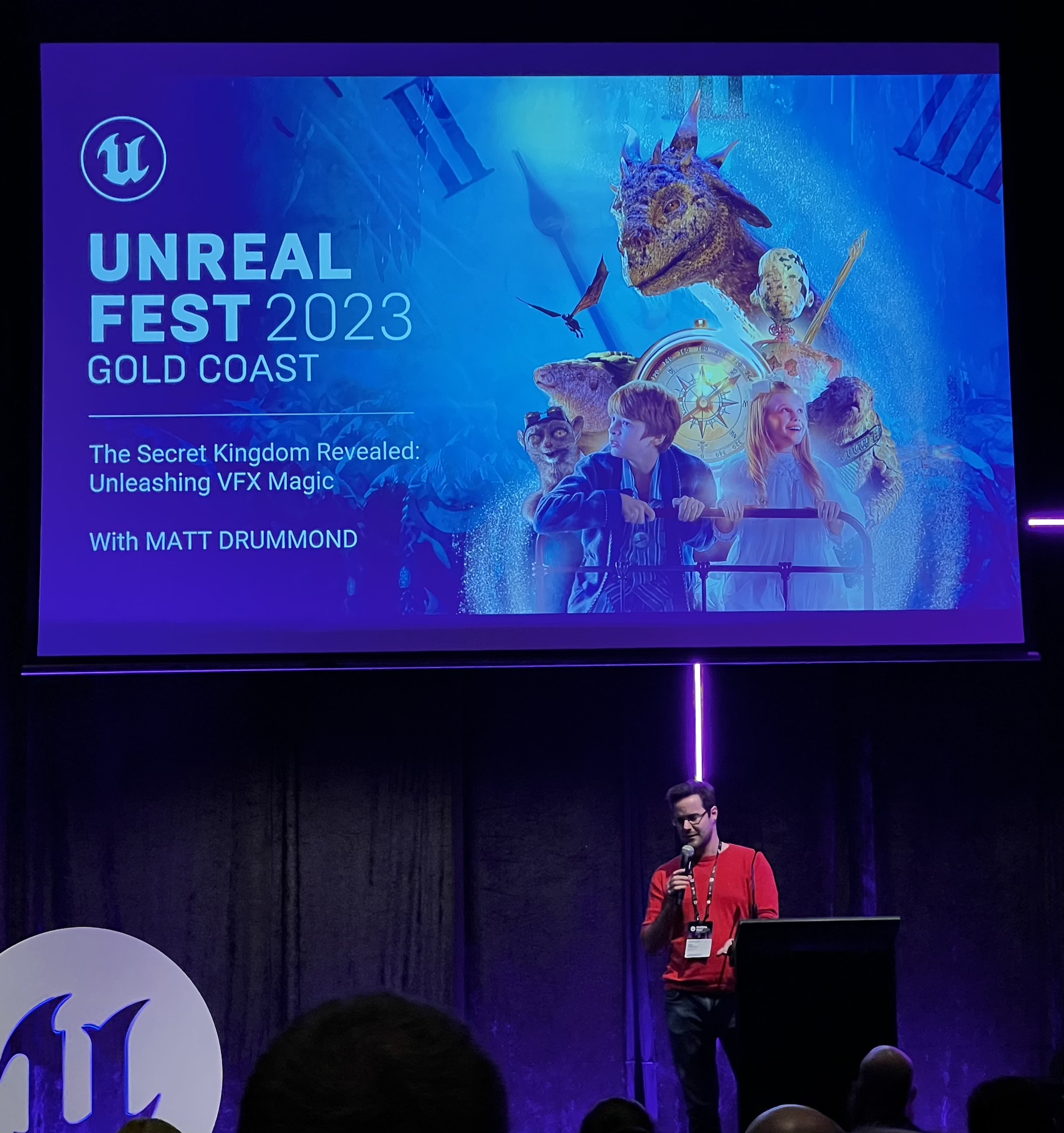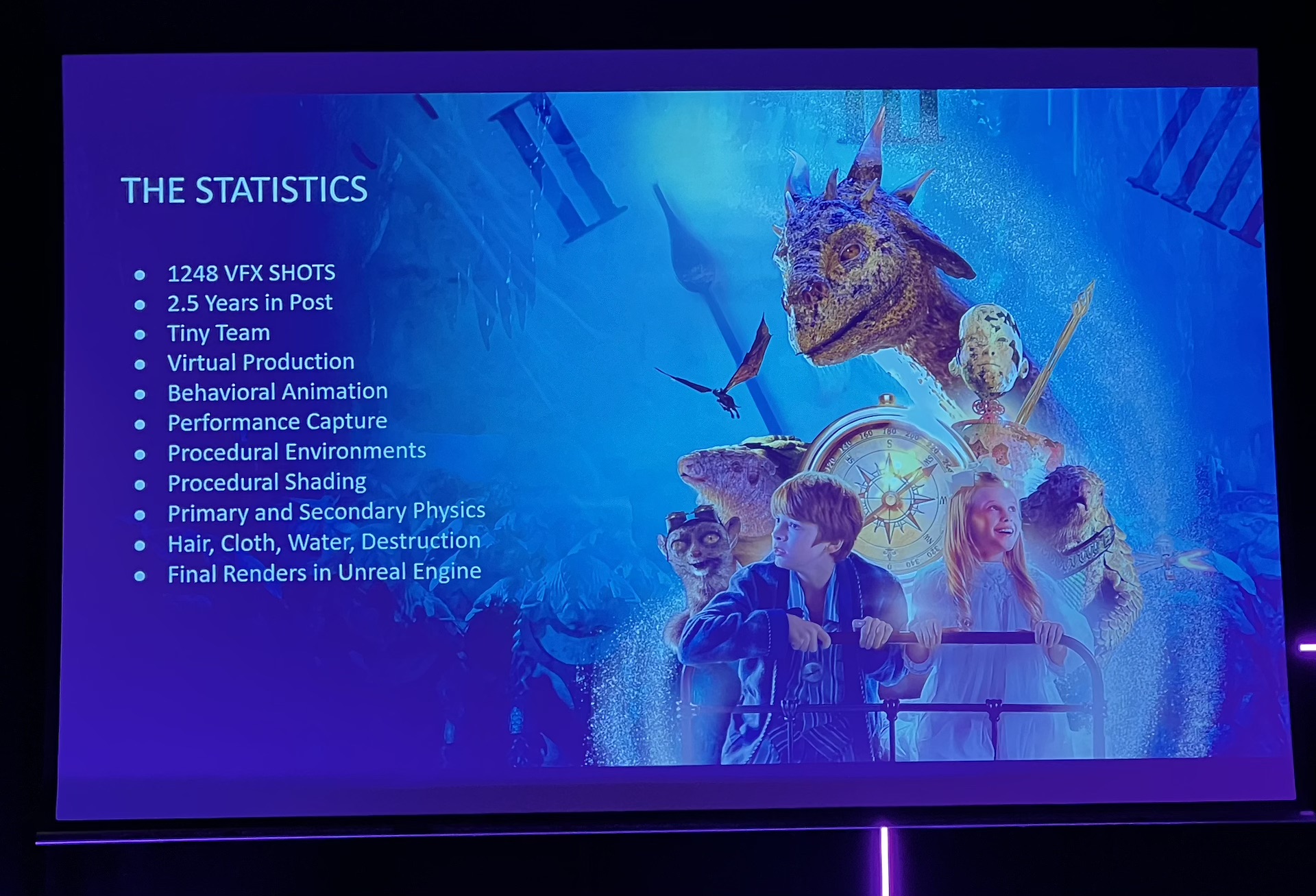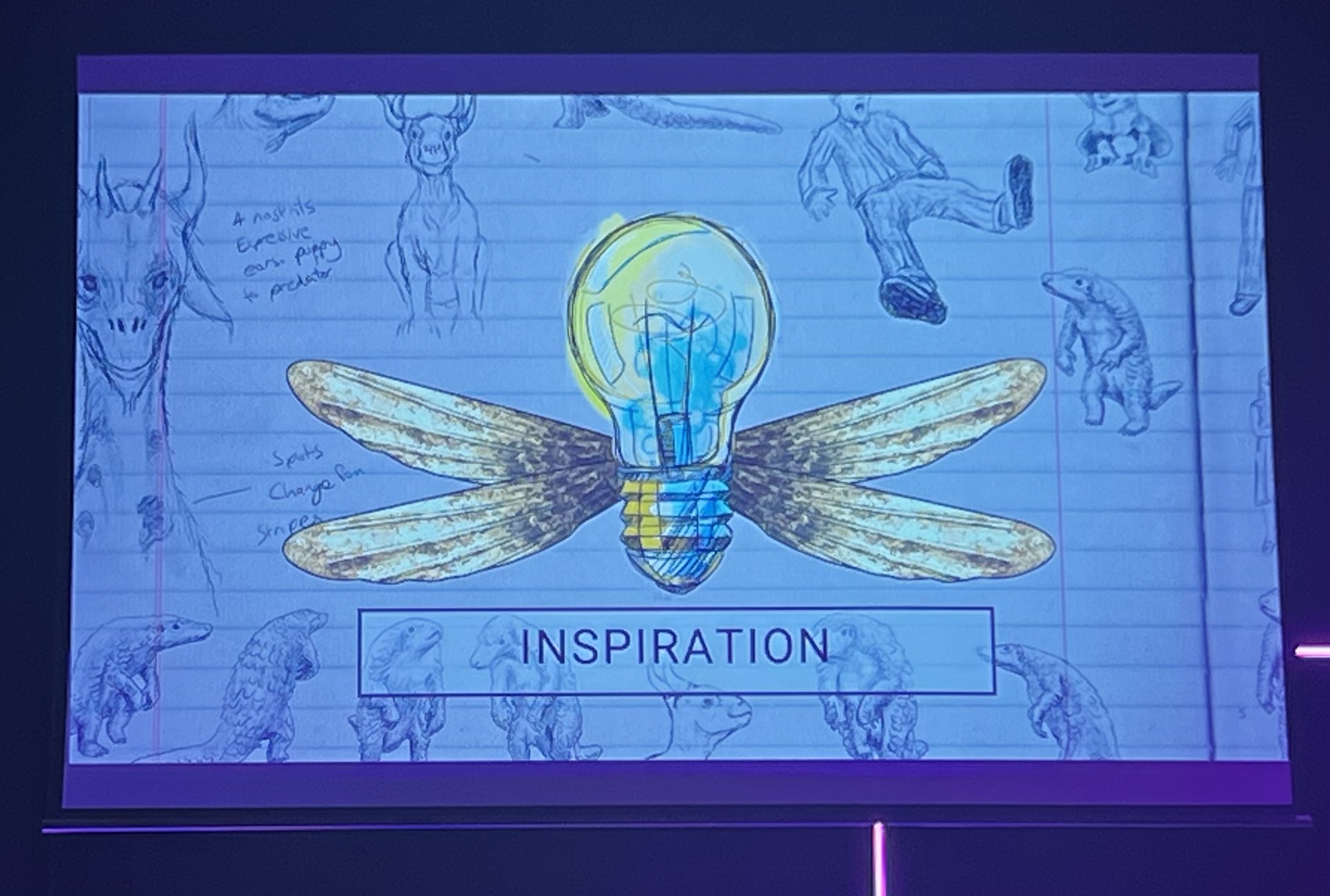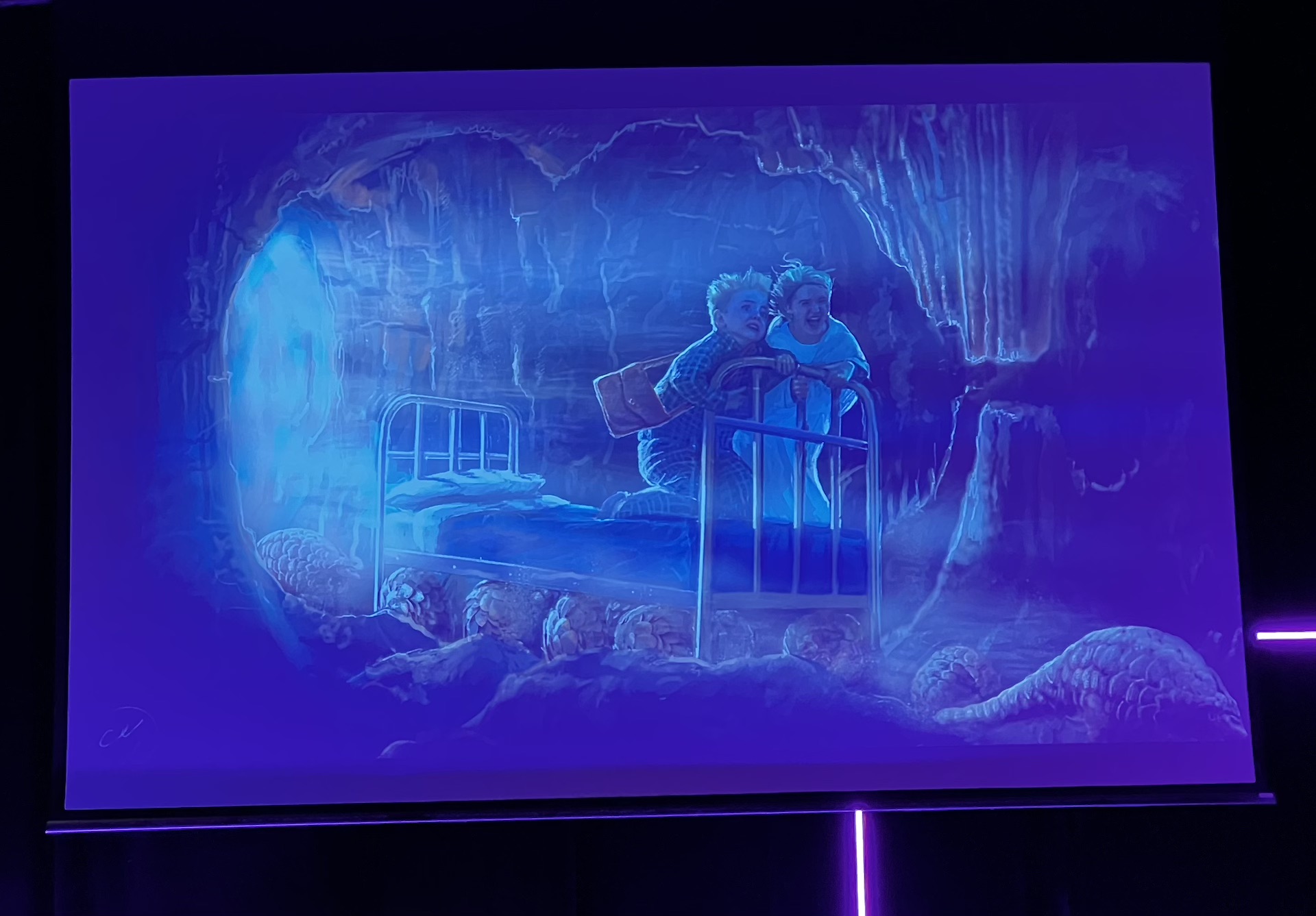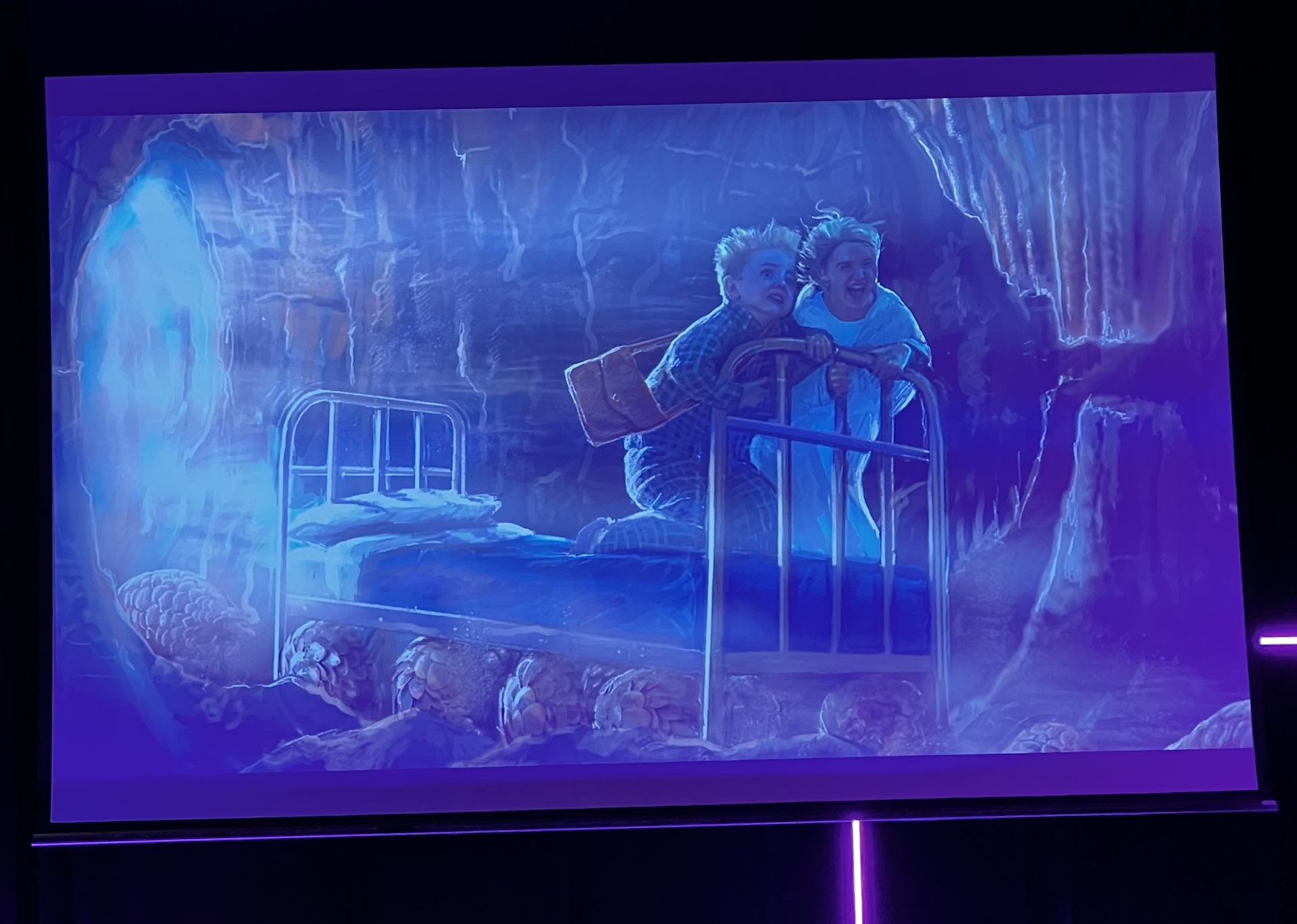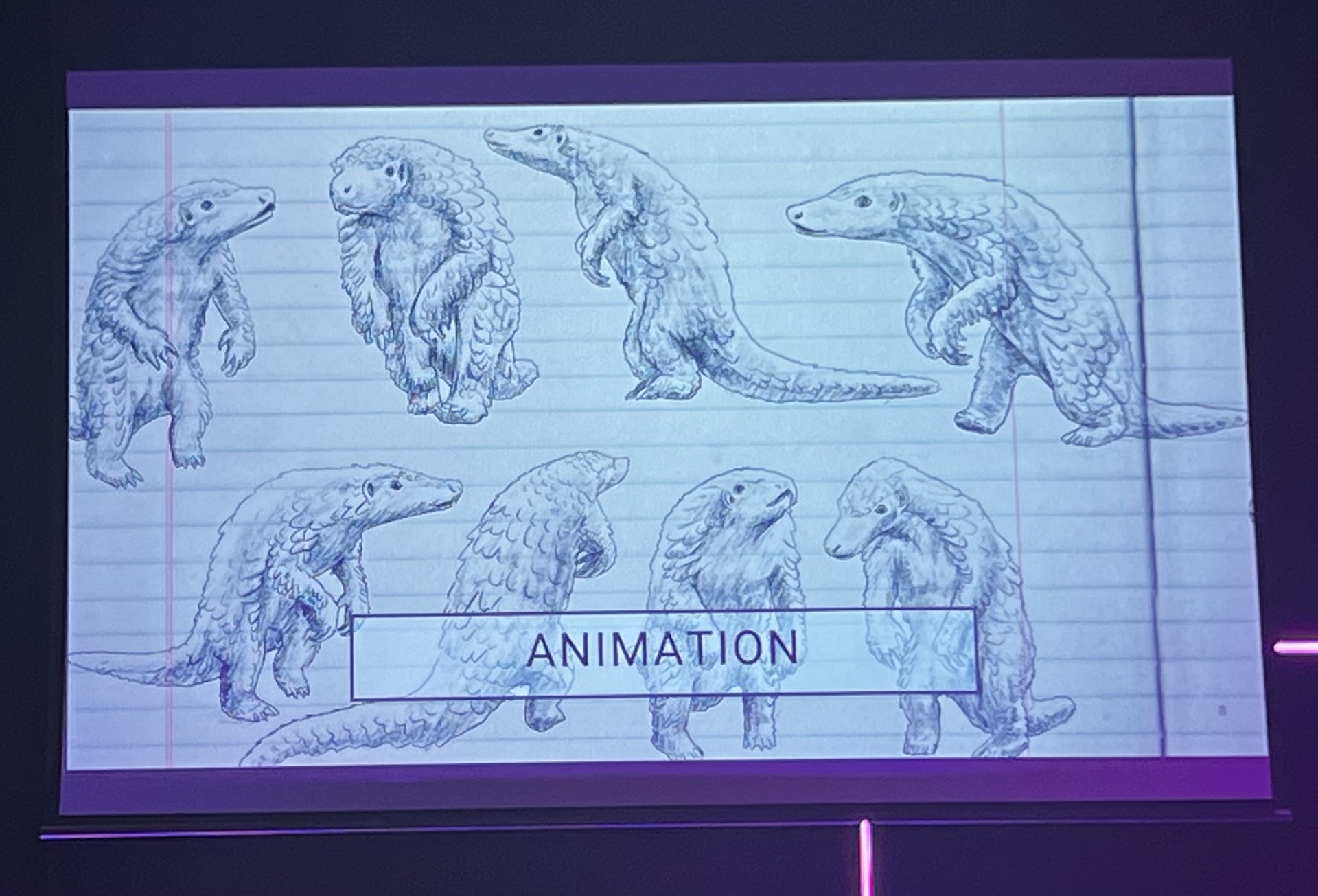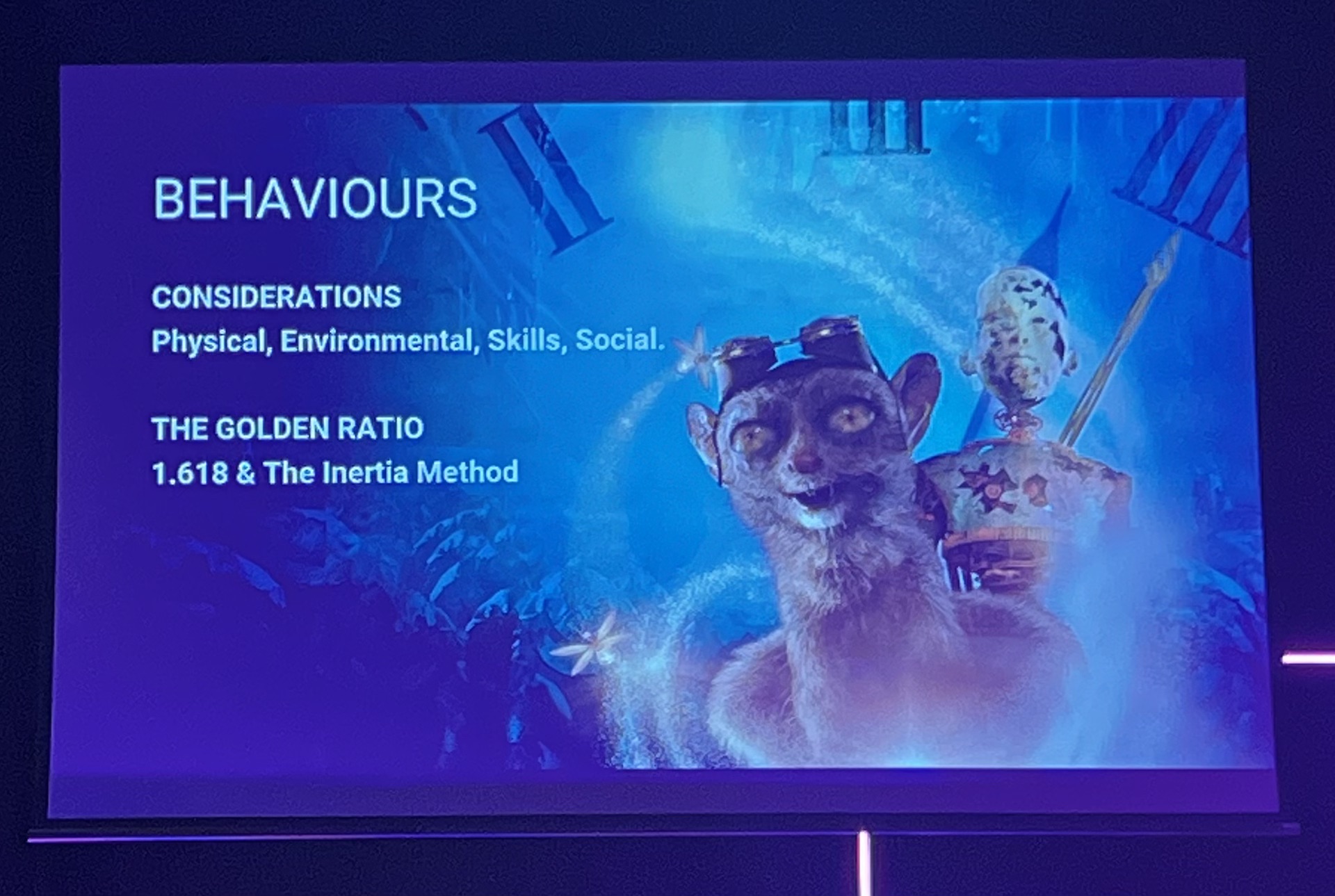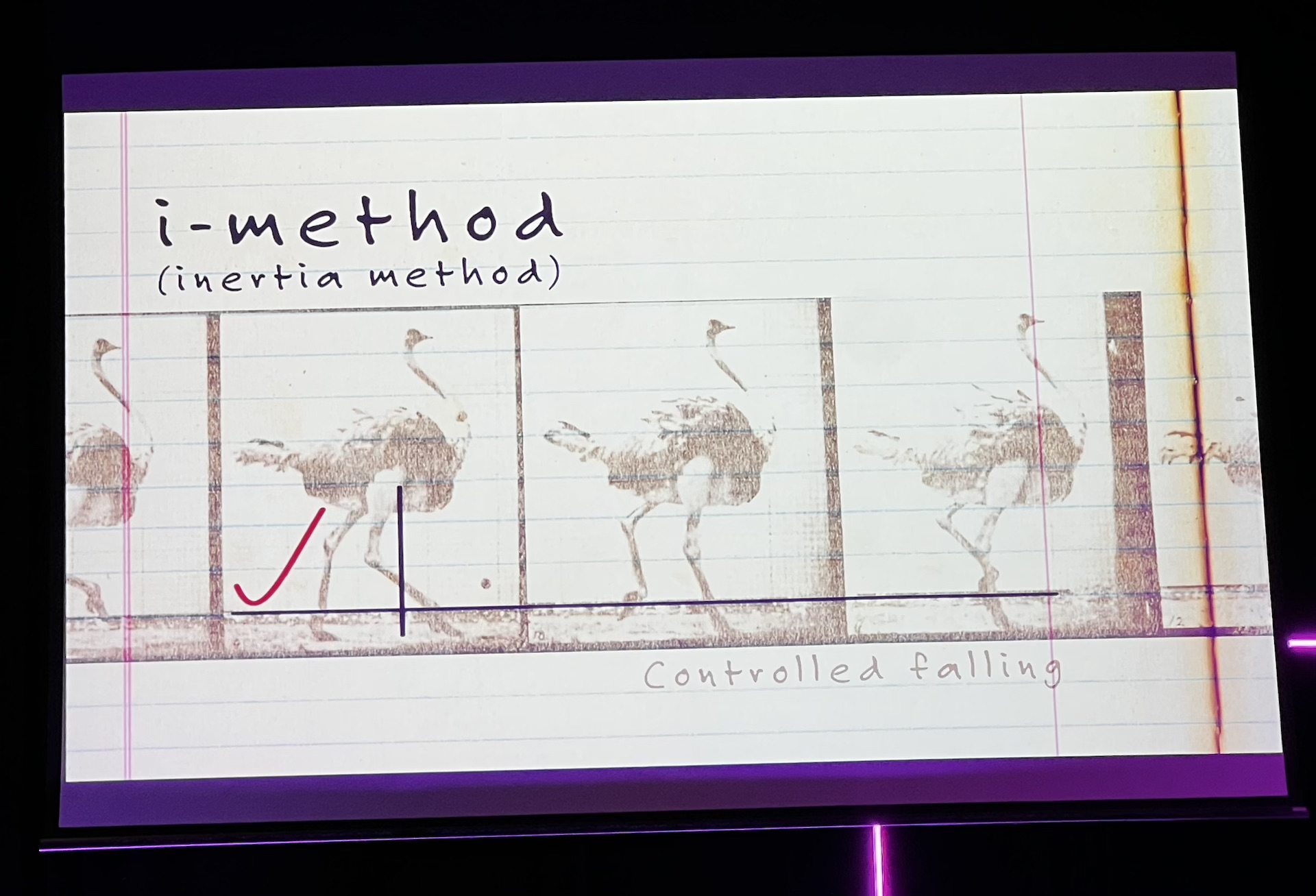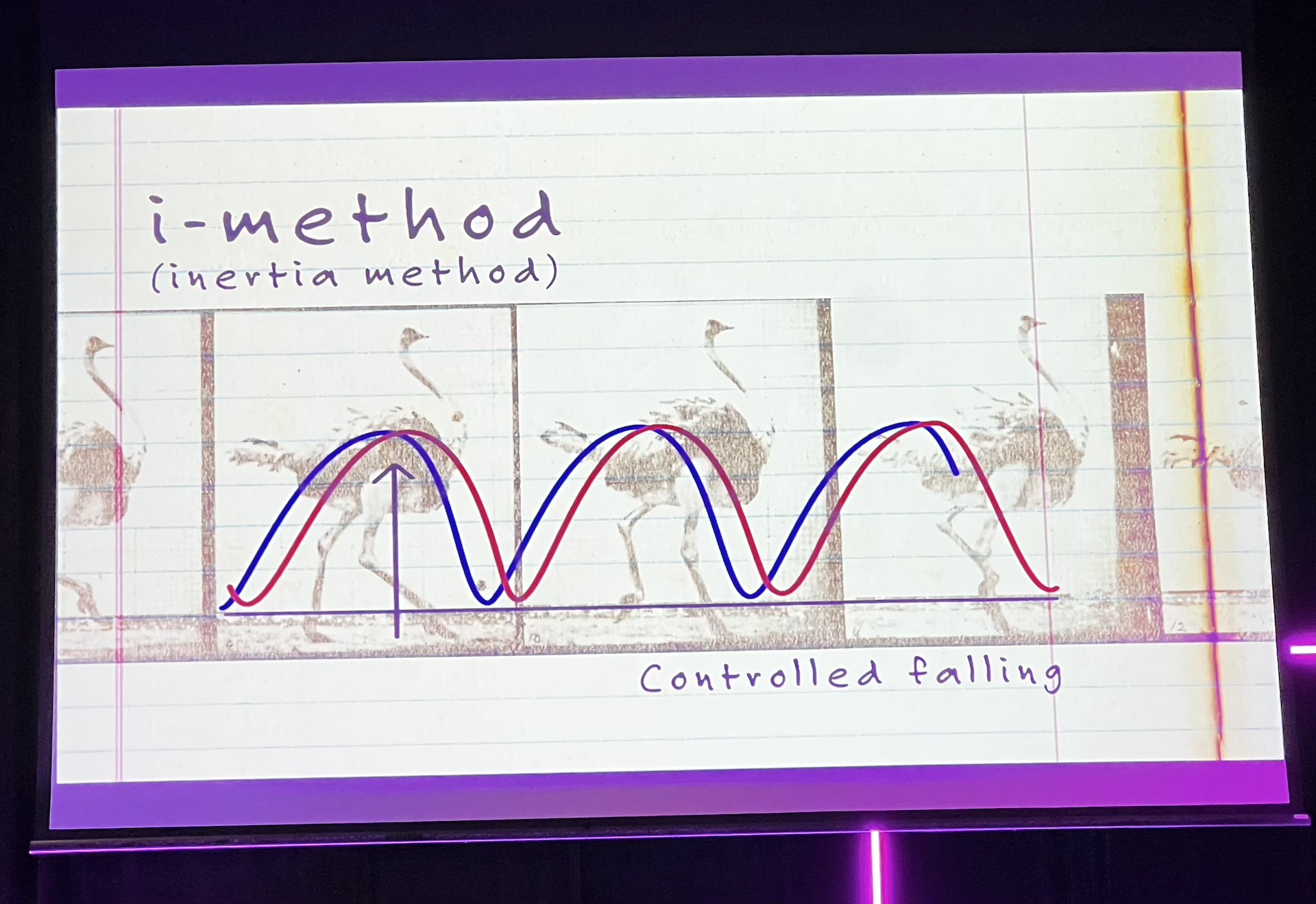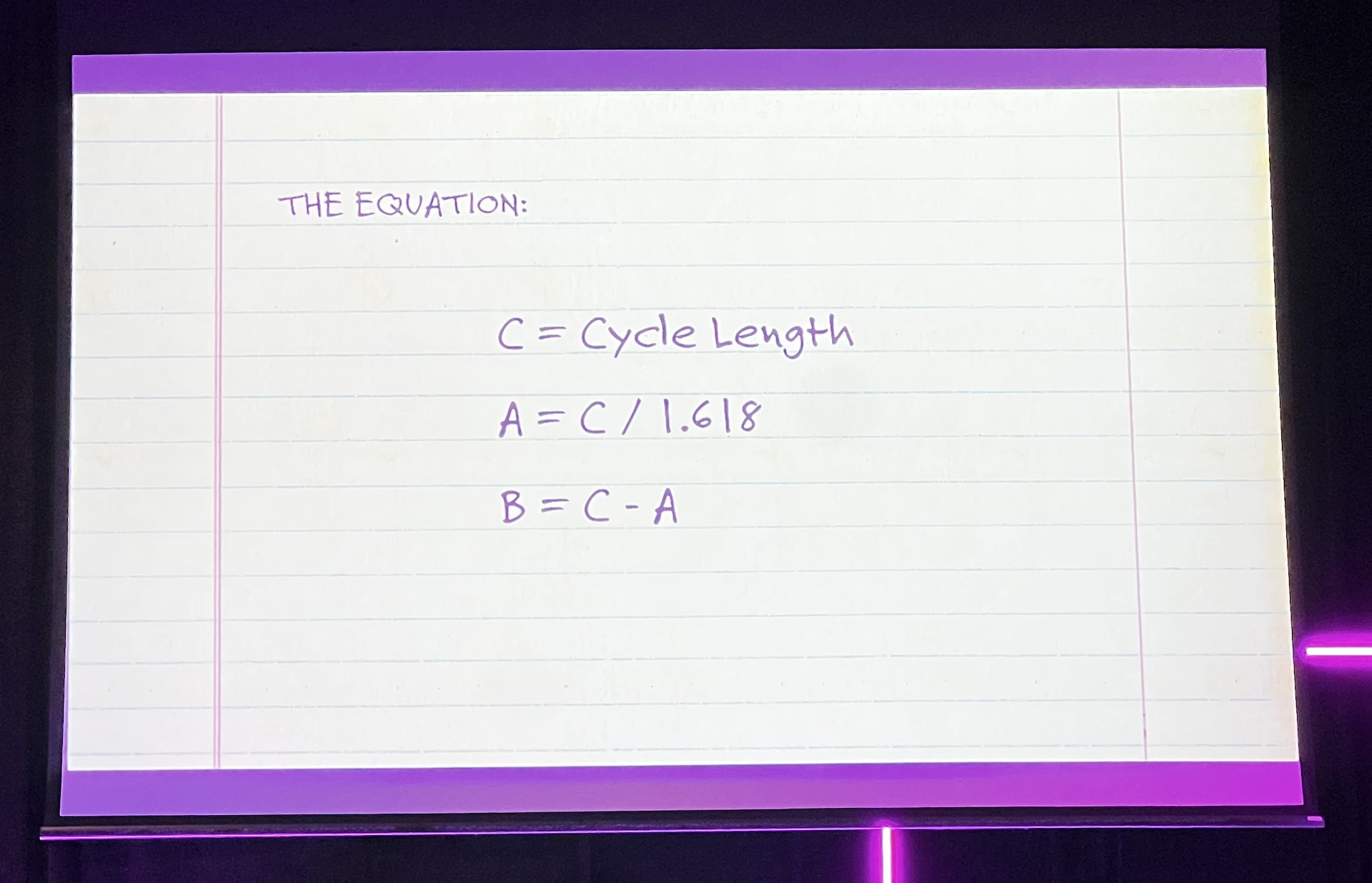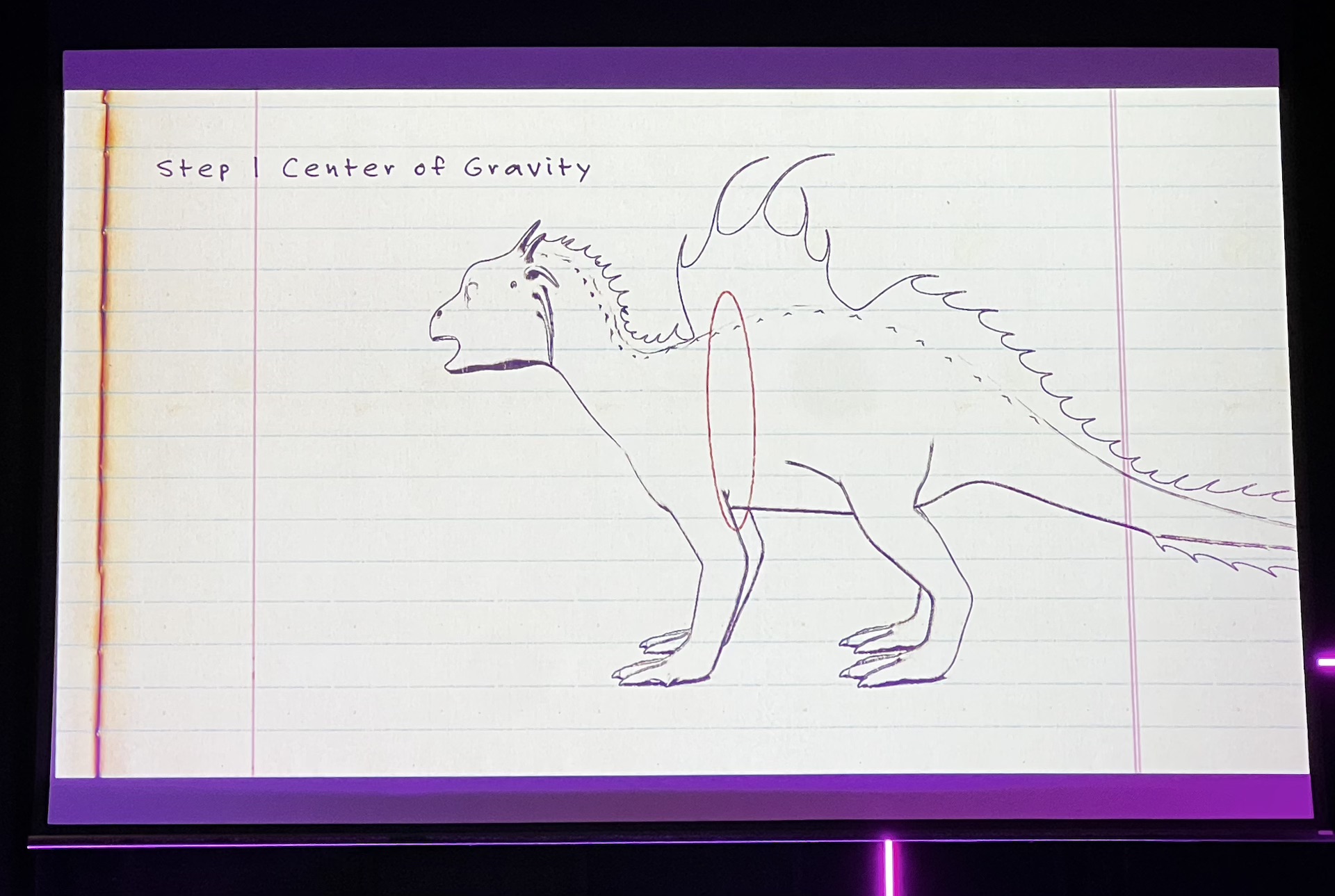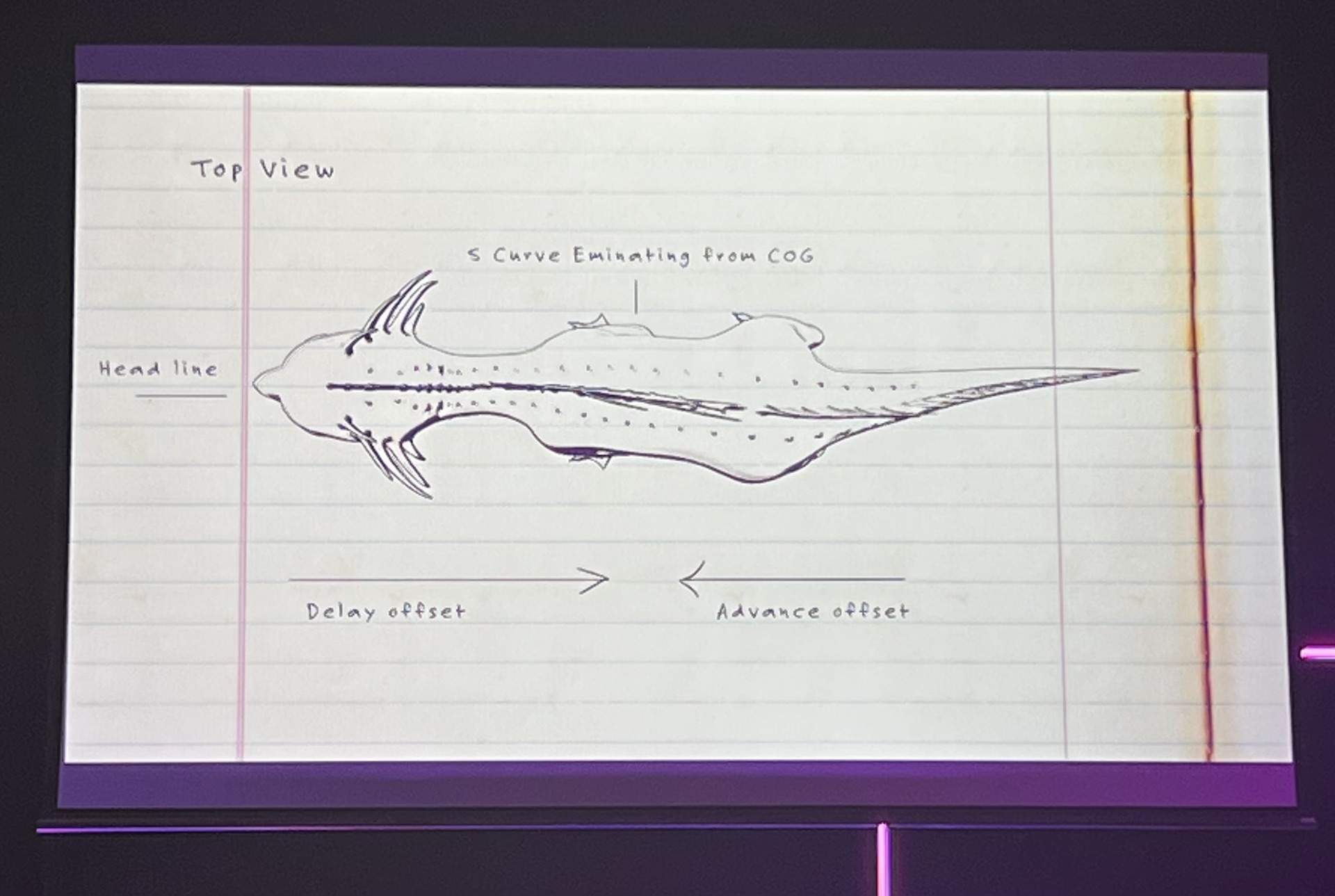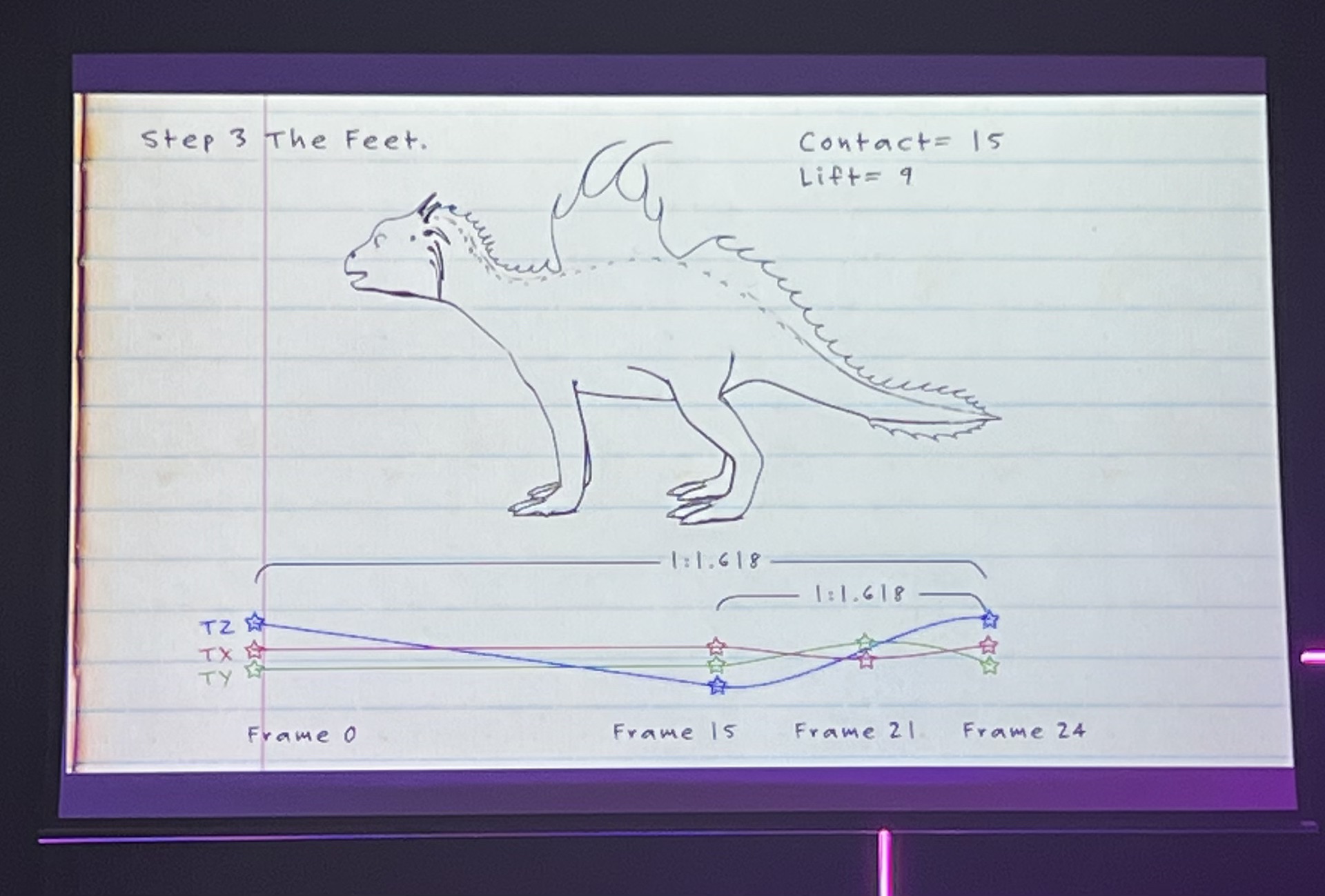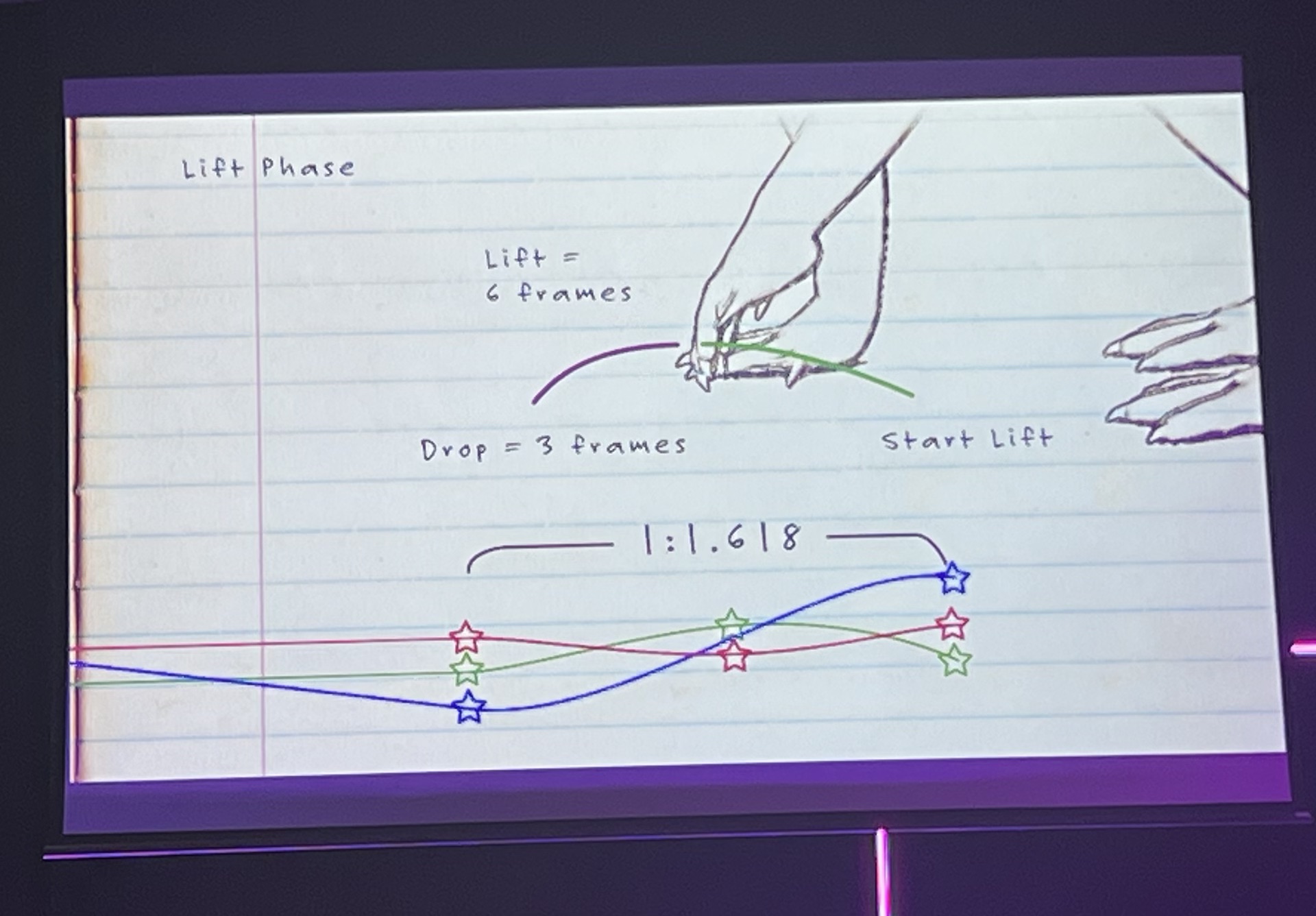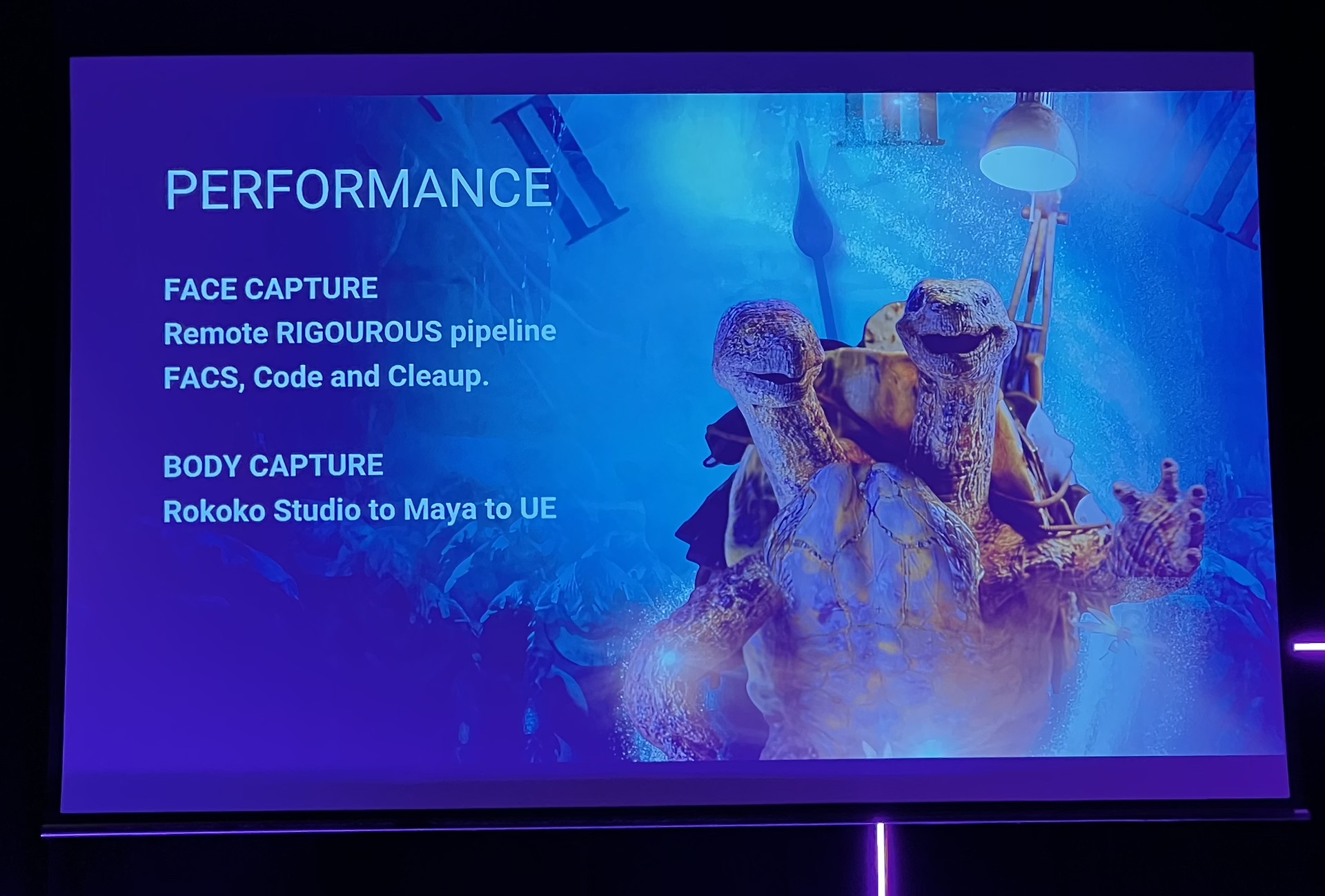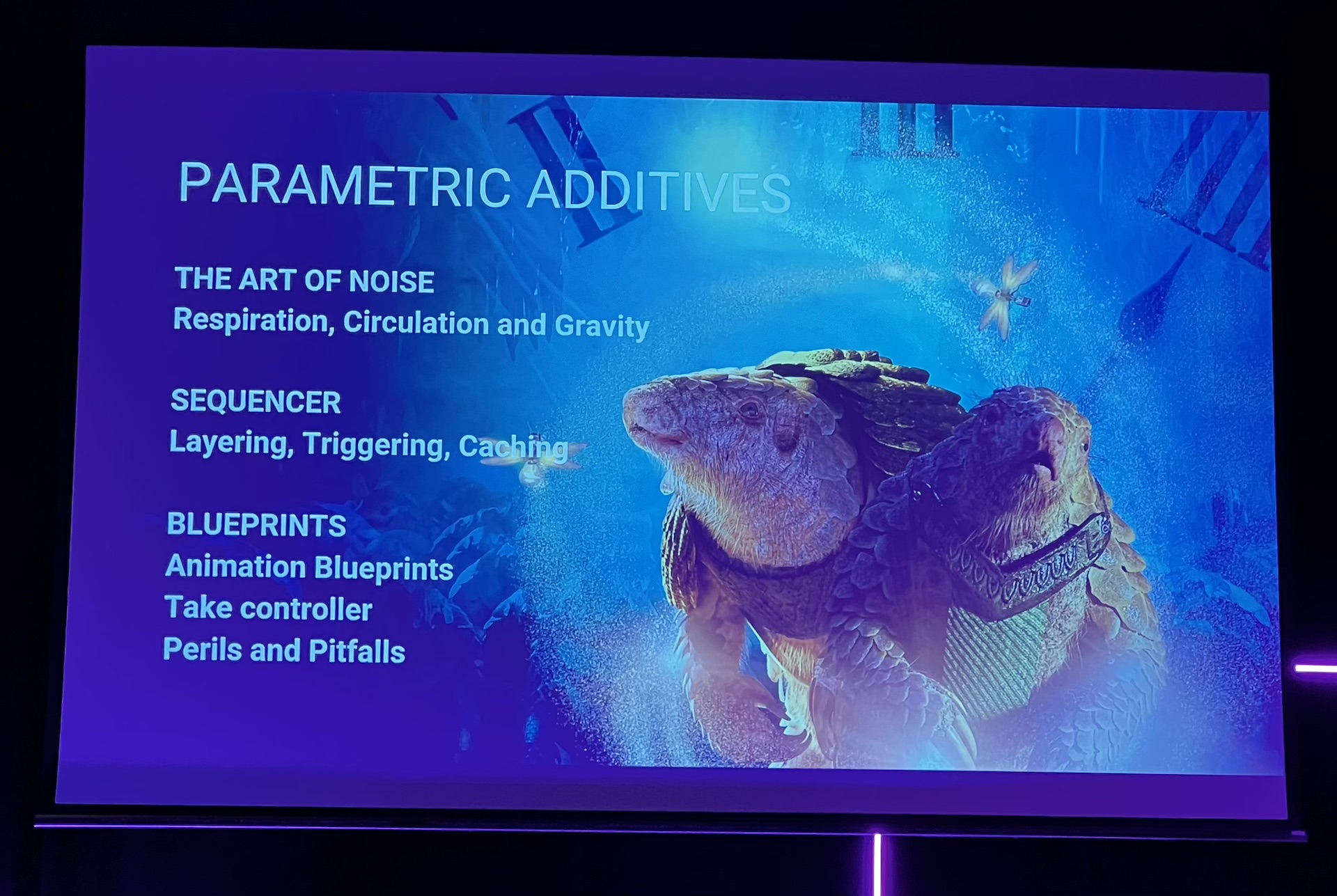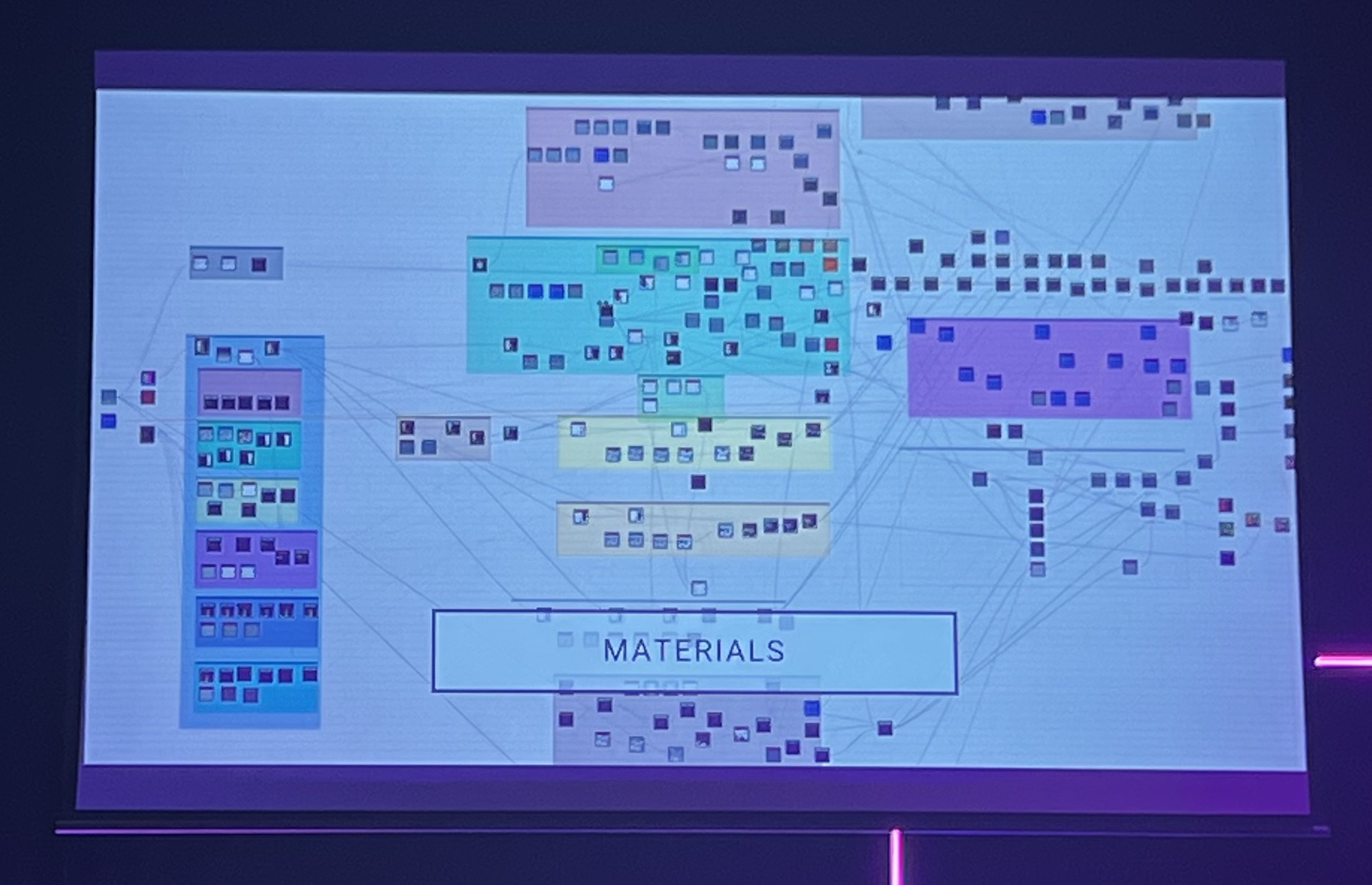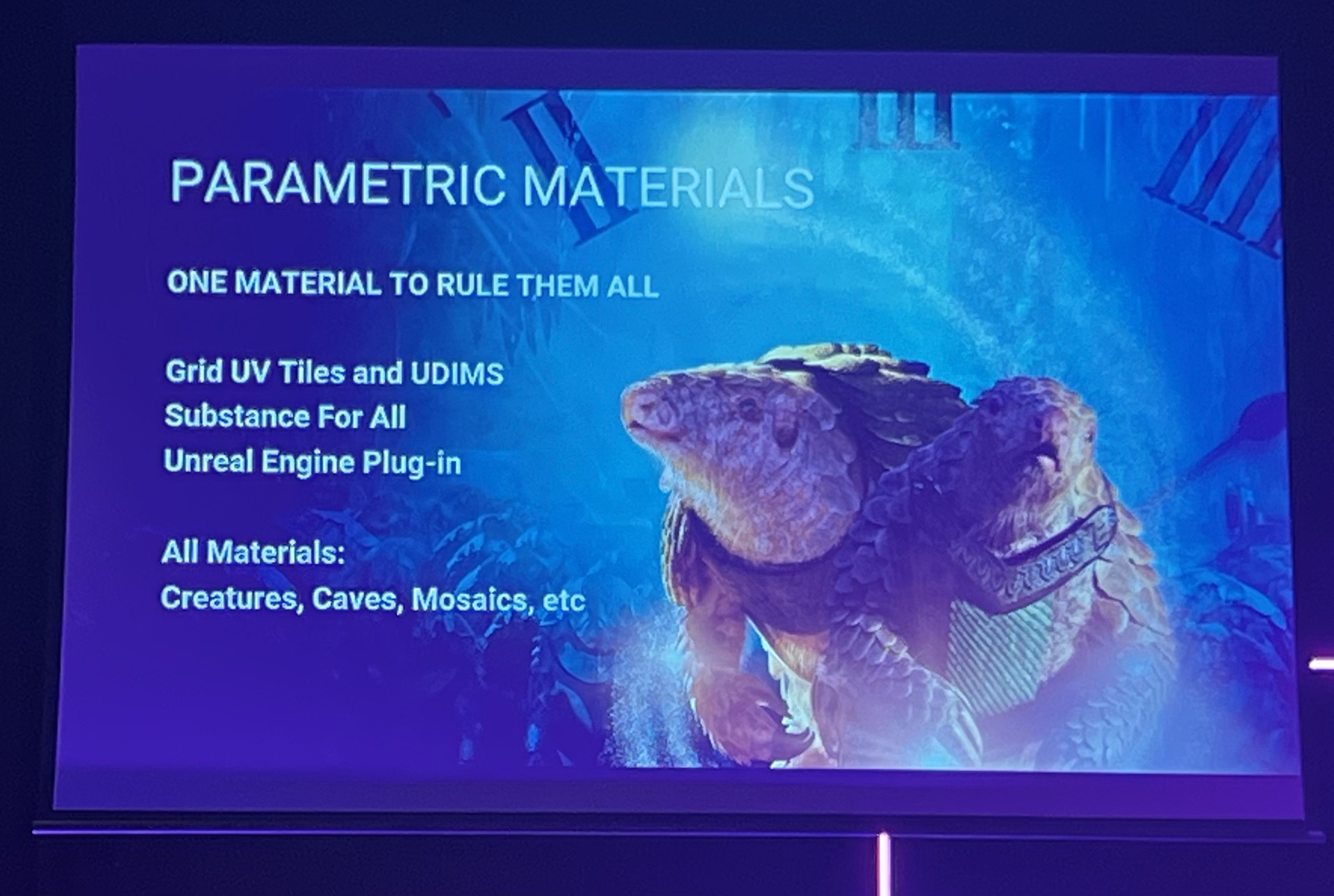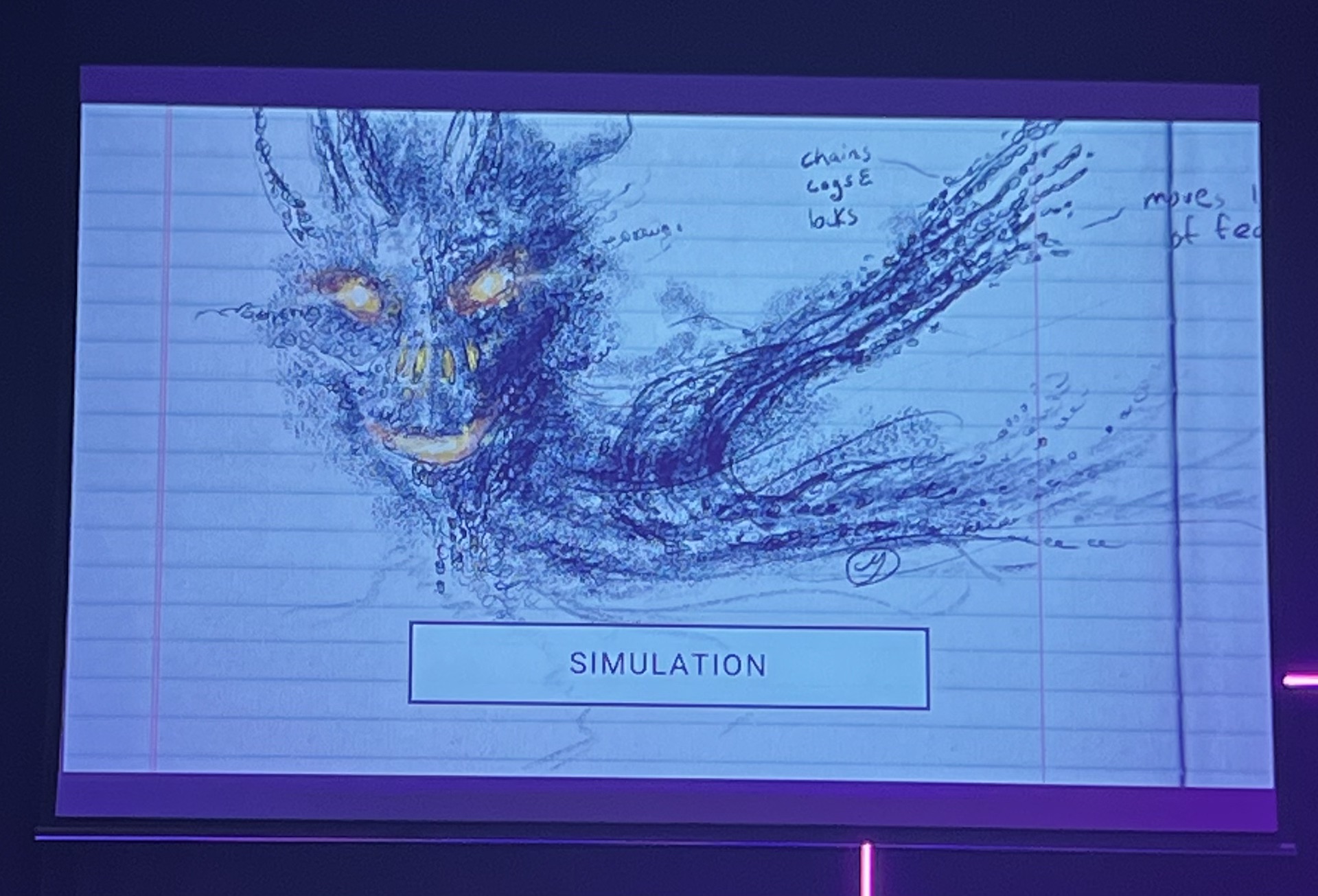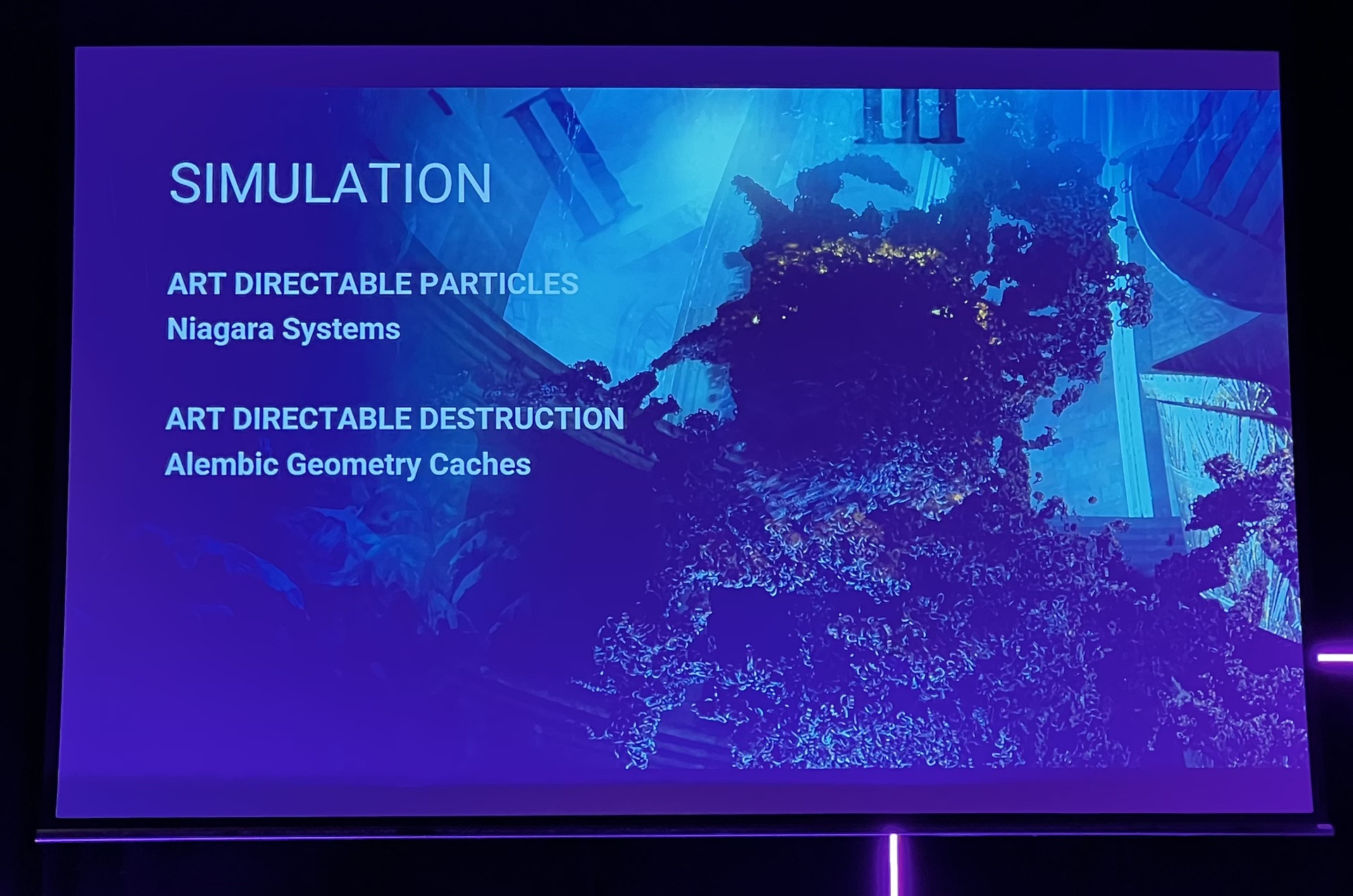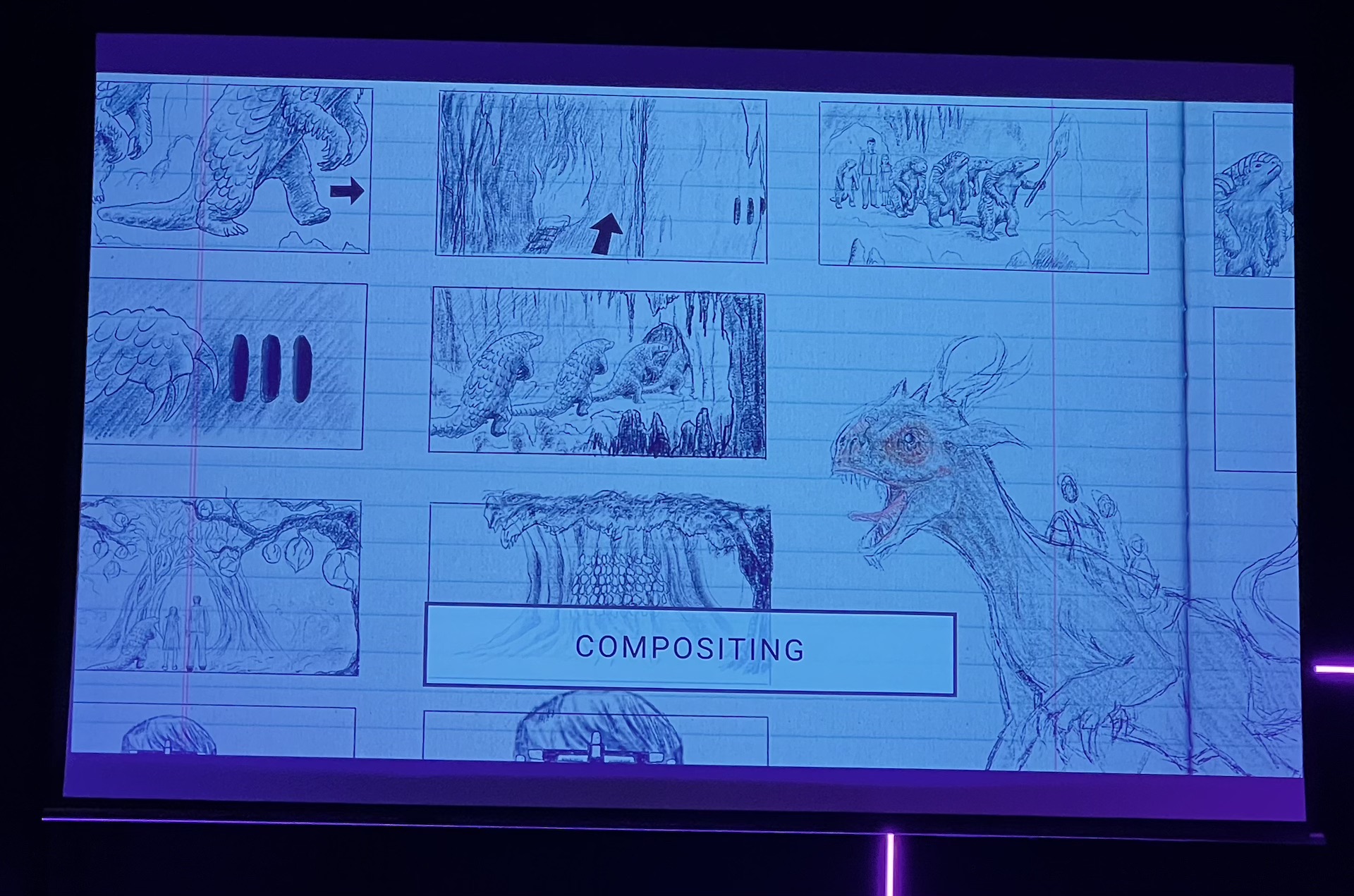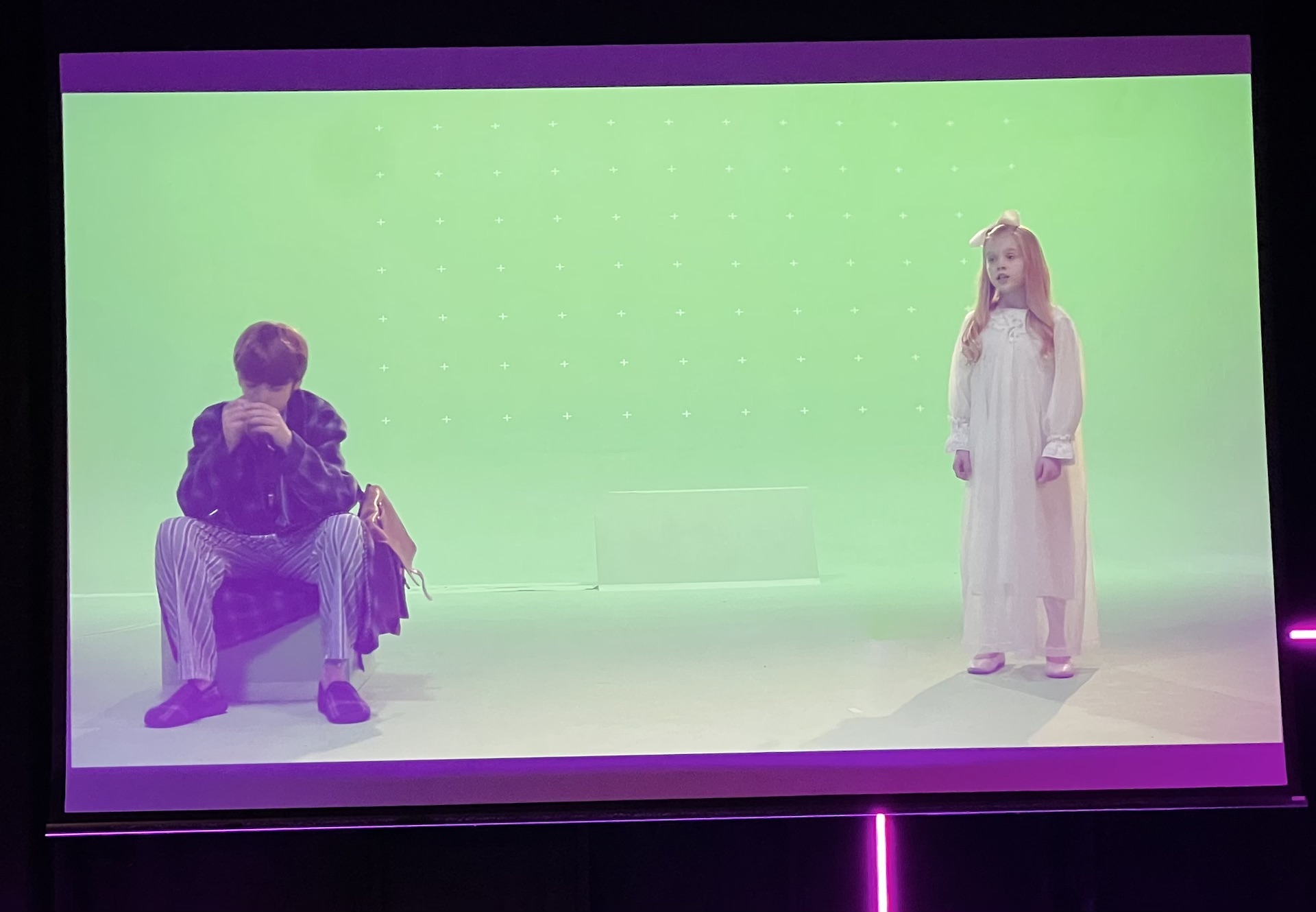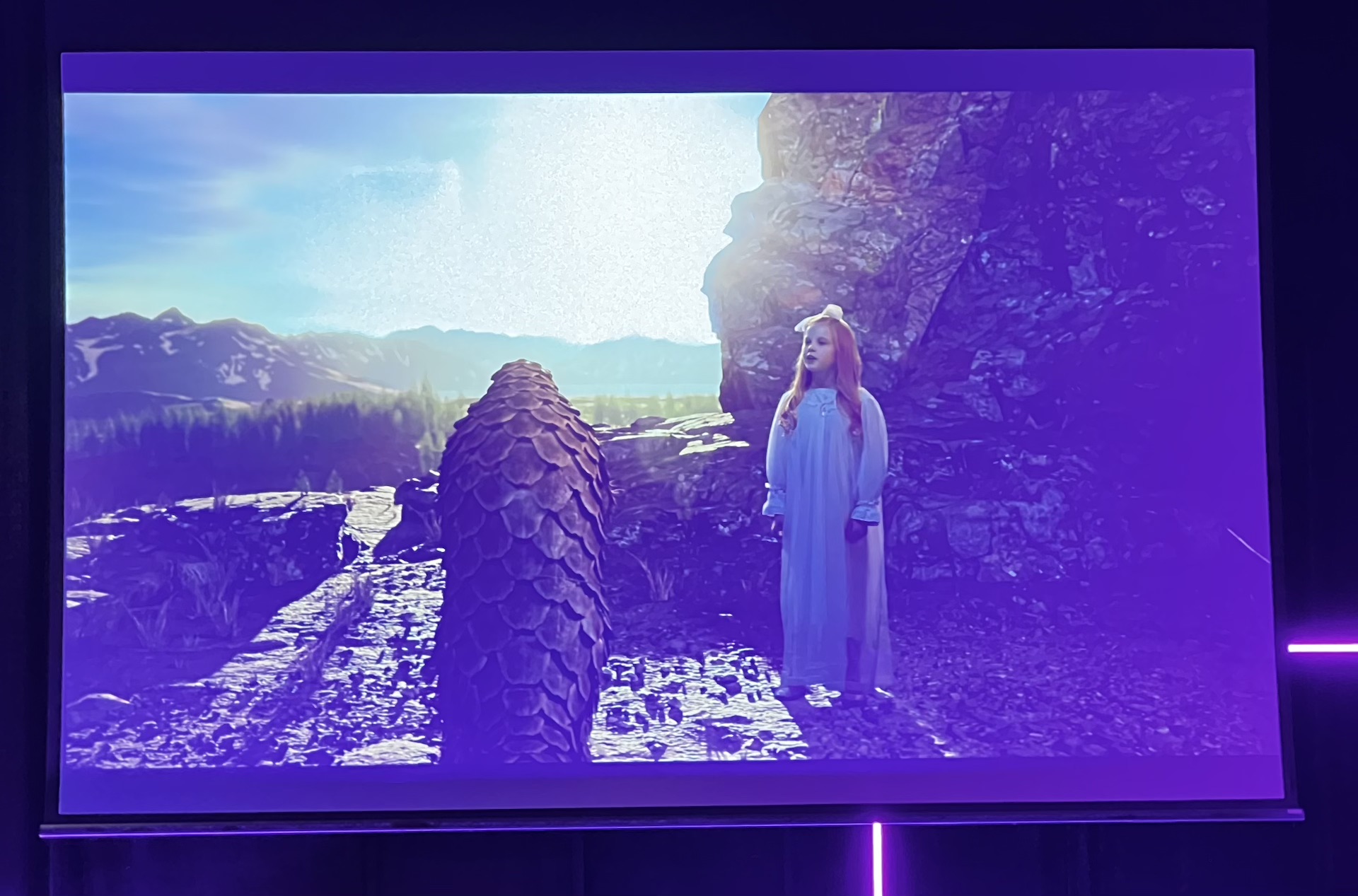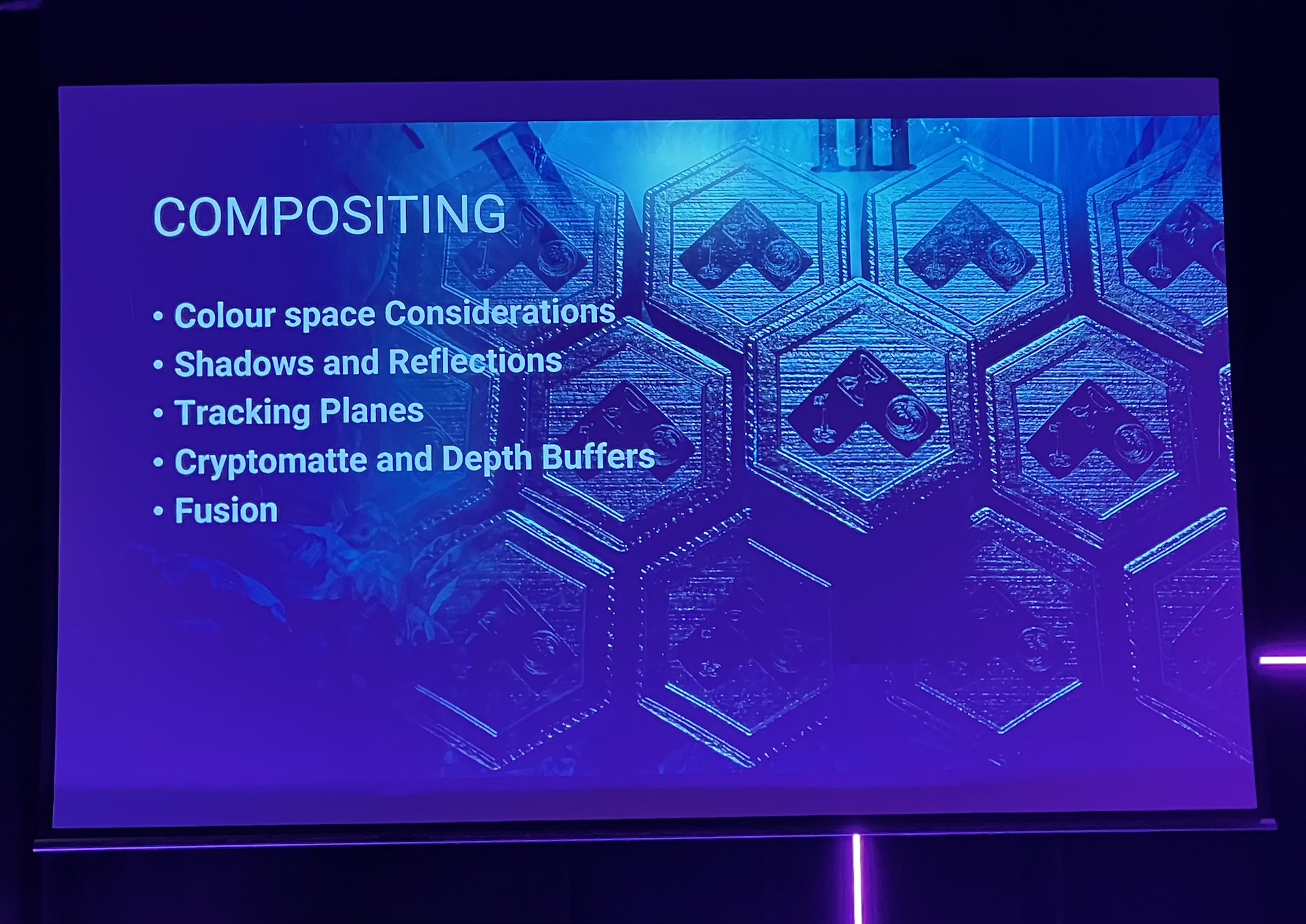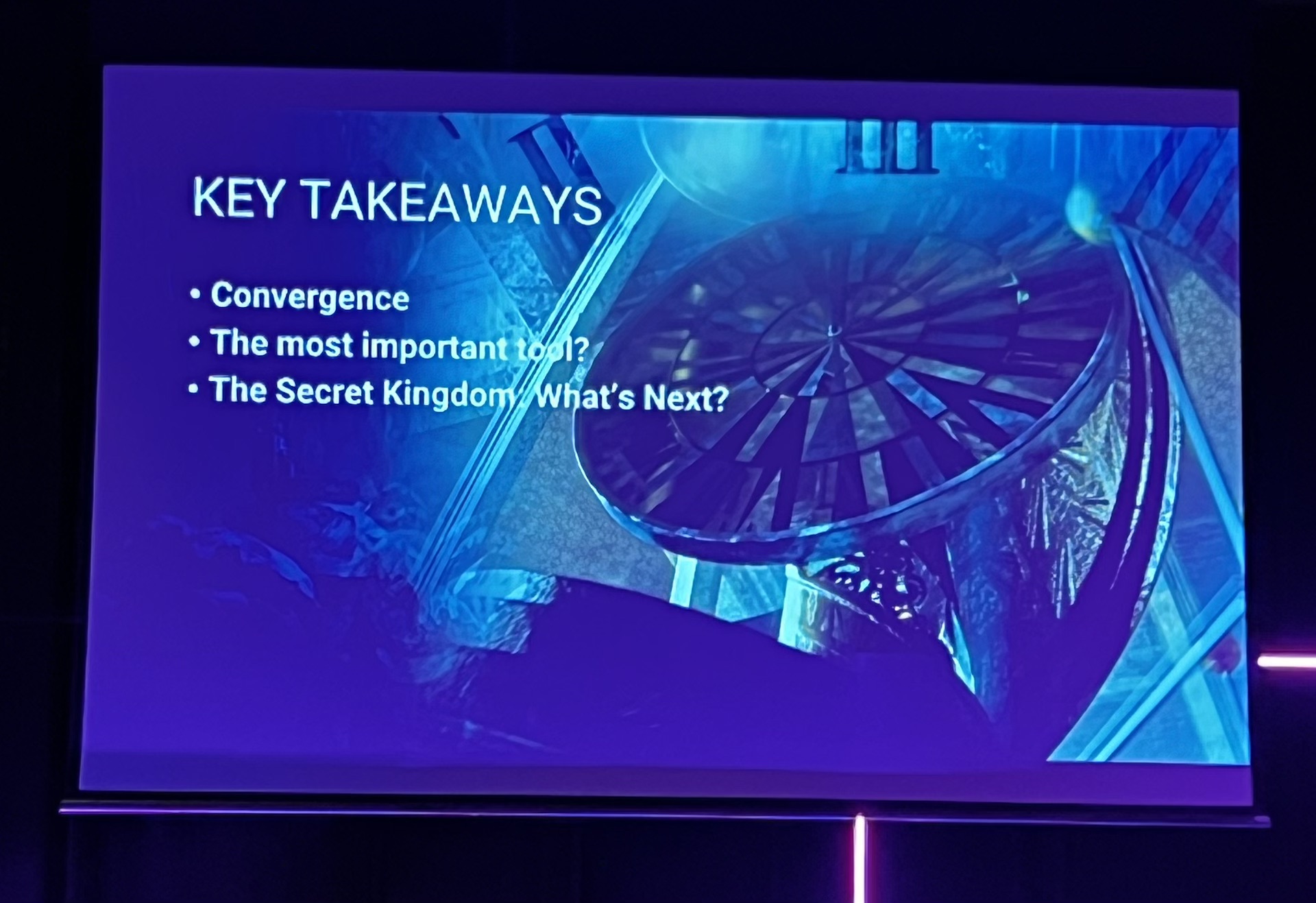 ...and with that, that now concludes my time at Unreal Fest 2023, however it's definitely inspired me to keep adding to this site and learning as much as I can about Unreal Engine.
Onwards & Upwards!
---
---
Today is day one of Unreal Fest 2023 in the Gold Coast. Woohoo!
I'm on the ground, so if you see me, come and say "hi" - it's Chris from LateNite!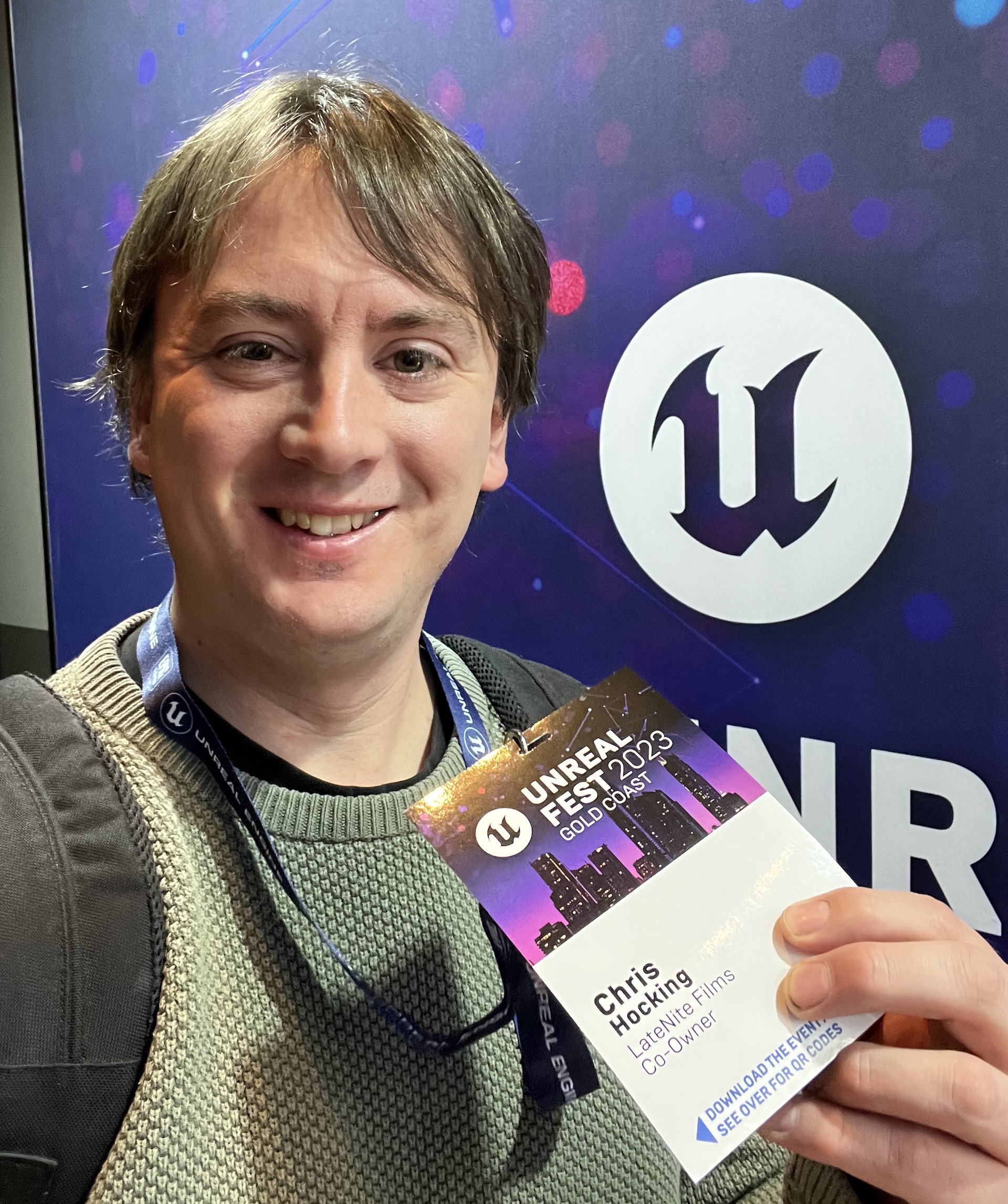 Last night was the Welcome Reception at Stingray Lounge, which was a huge amount of fun - free food and drinks, and some of the smartest people in the Unreal world all in the same place.
Liz Ballantyne captured a great photo and posted it to Twitter:
---
The opening welcome talk in the Rocket Room was fantastic.
It had a beautiful Welcome to Country, followed by passionate talks by the Unreal Engine team.
Epic has released the Electric Dreams Environment Sample Project to the world for free, allowing you to explore the new Procedural Content Generation framework in Unreal Engine 5.2.
You can download and learn more here.
The Secret Kingdom, directed by Matt Drummond, used Unreal Engine. You can watch the trailer here: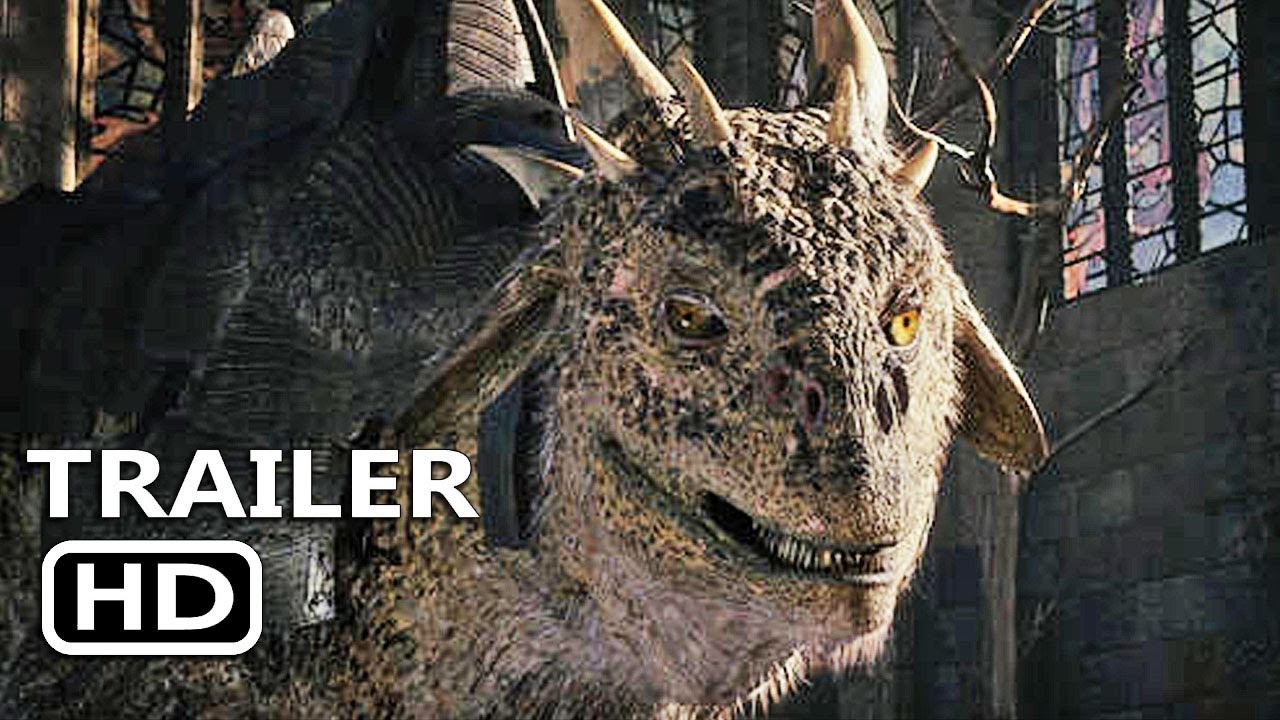 Here's some photos of the slides from the opening talk: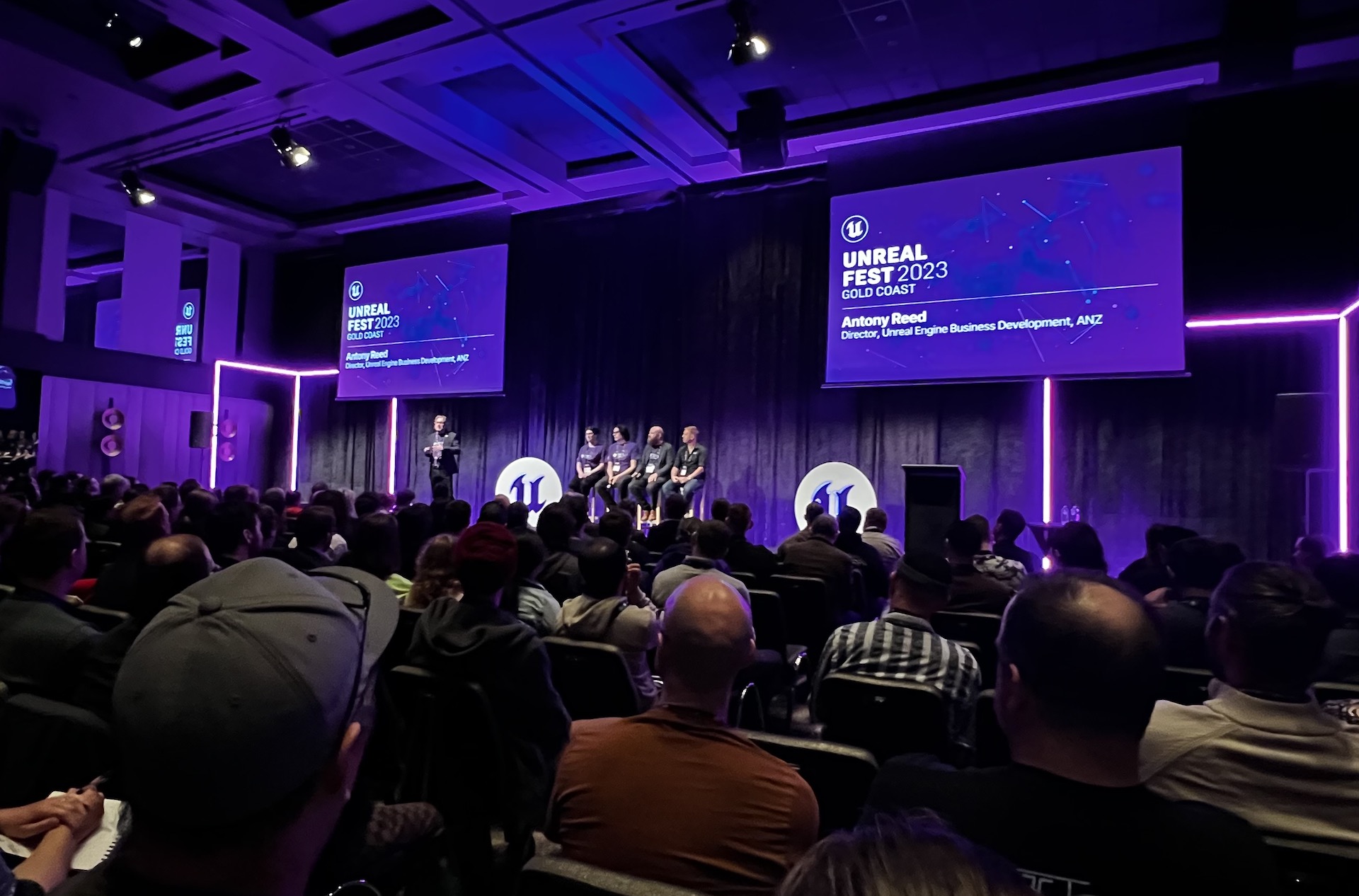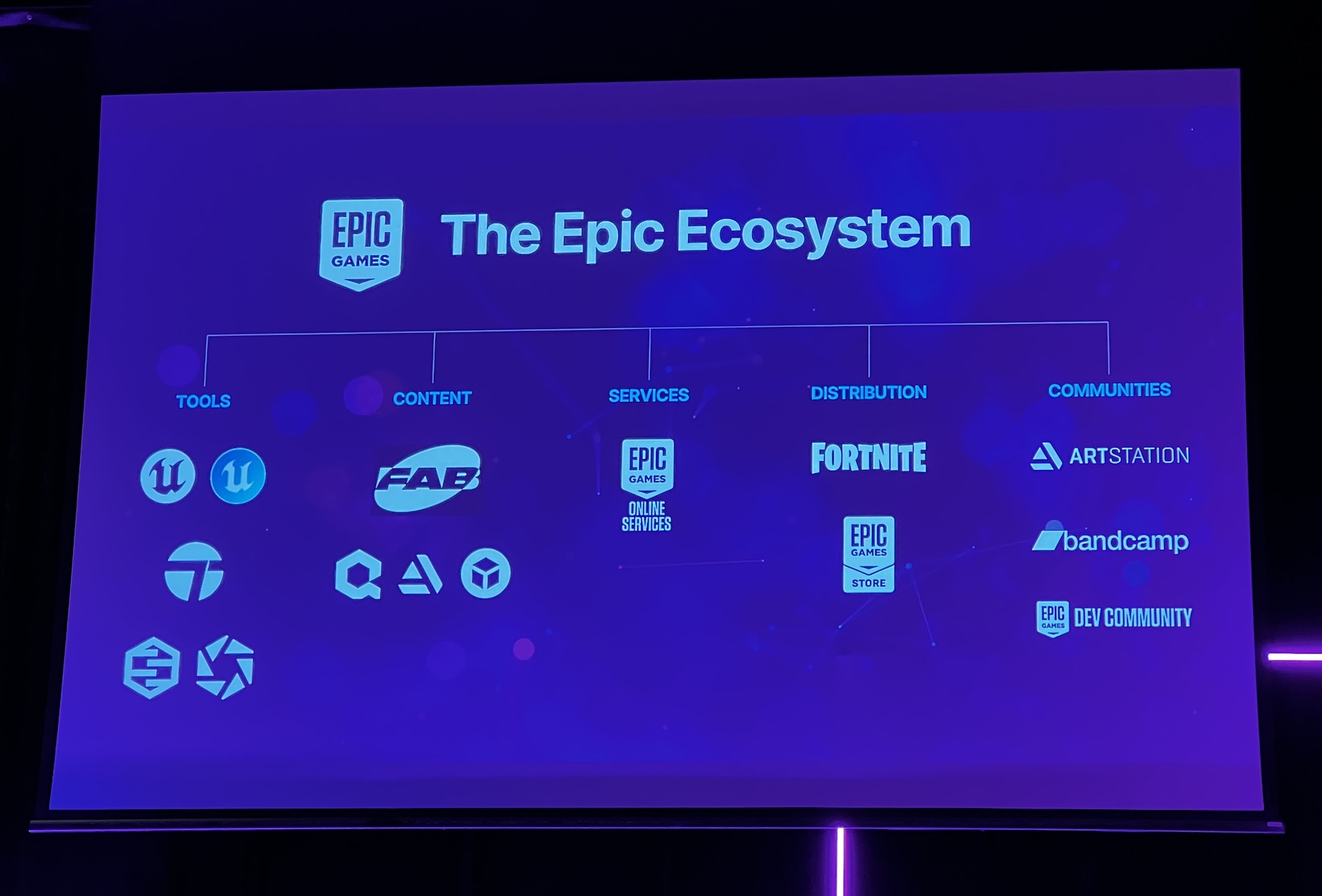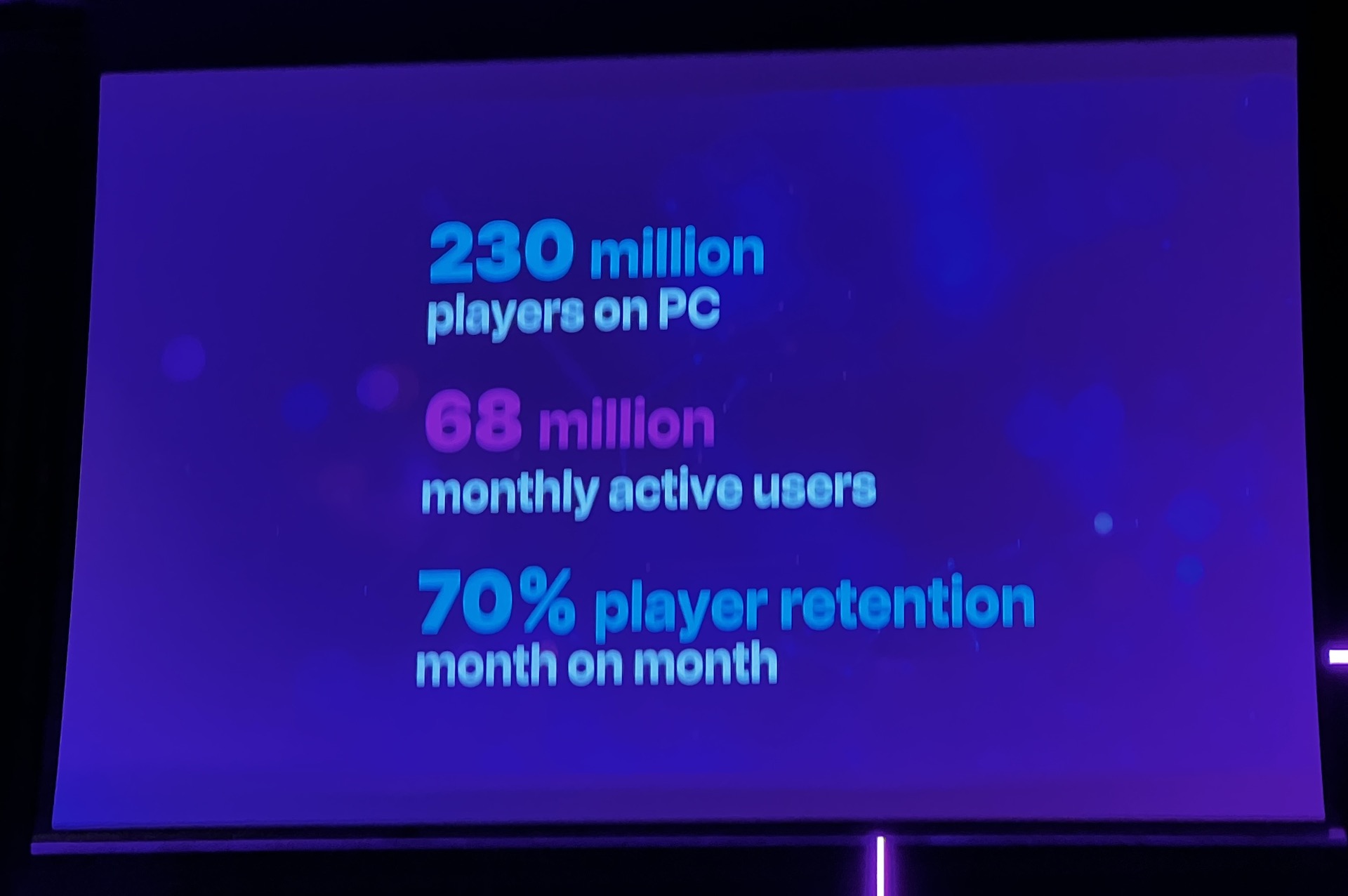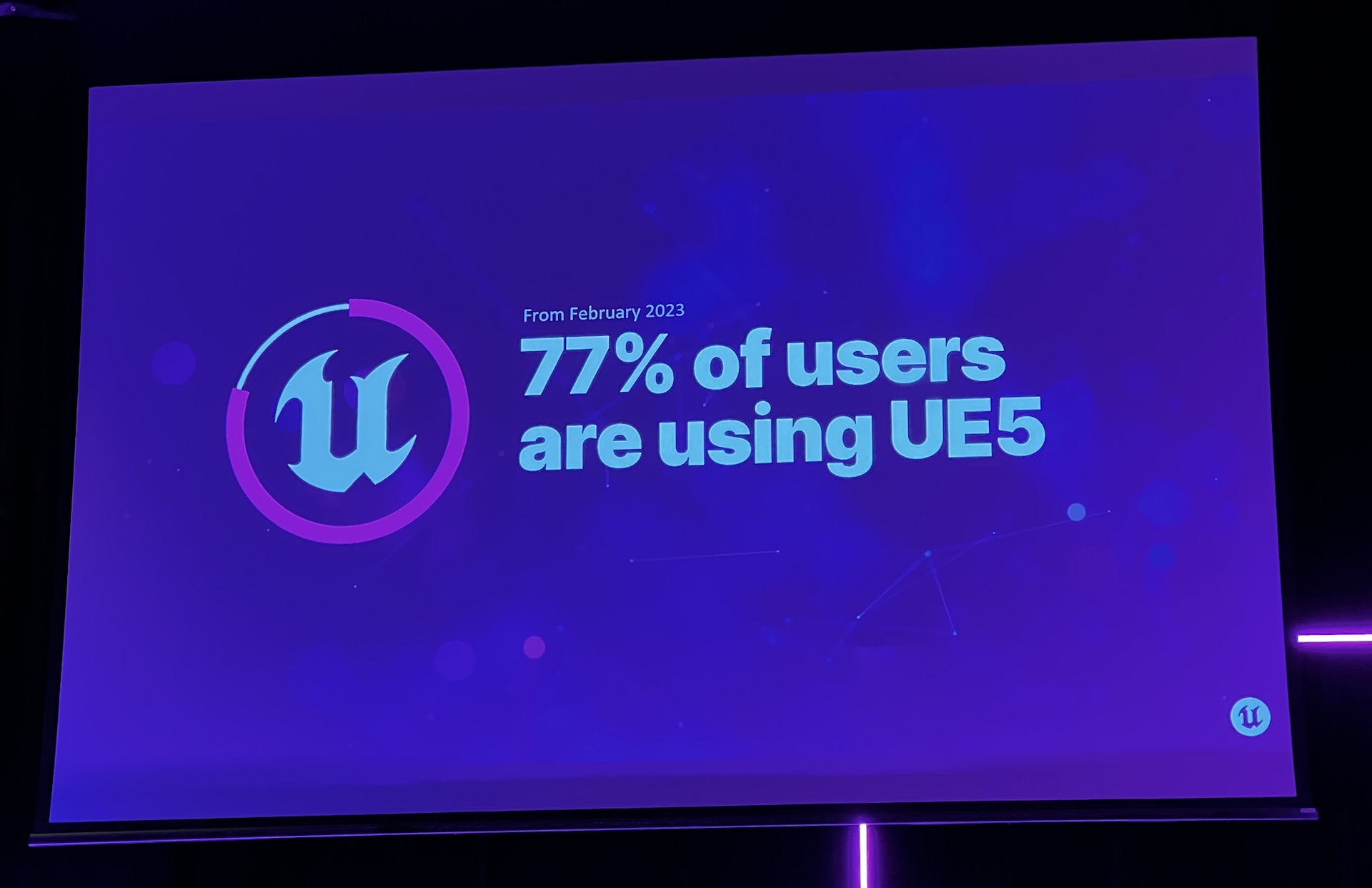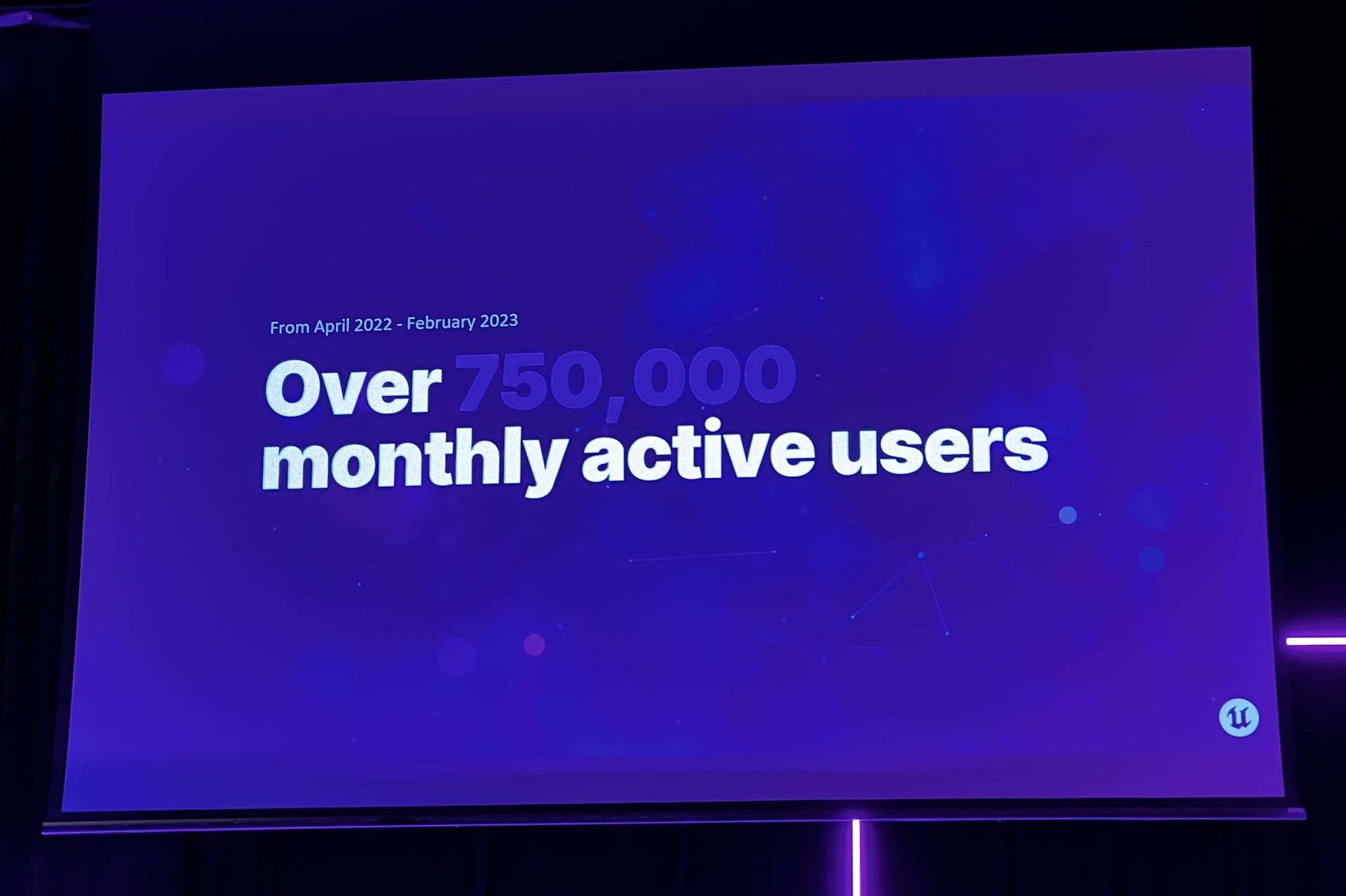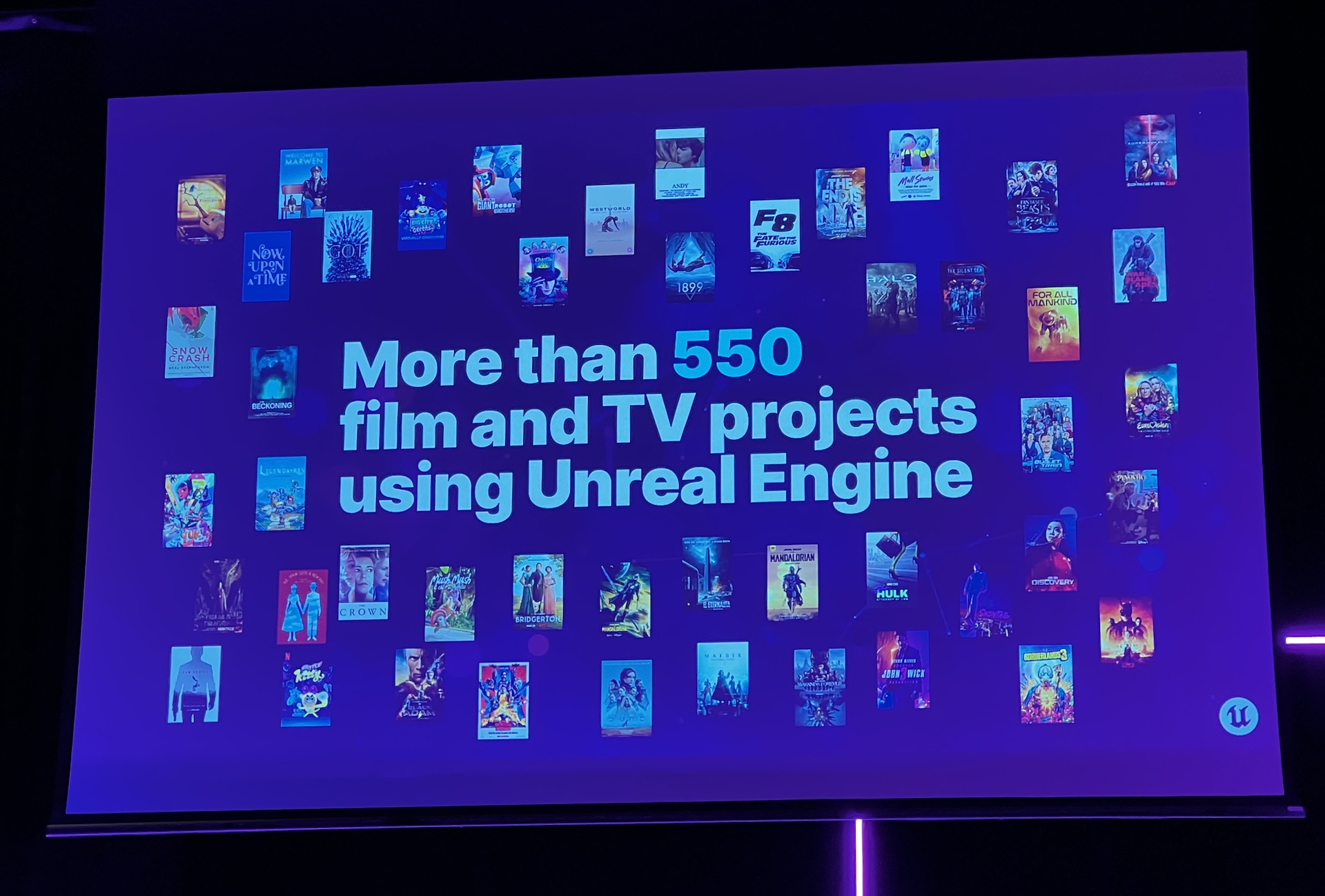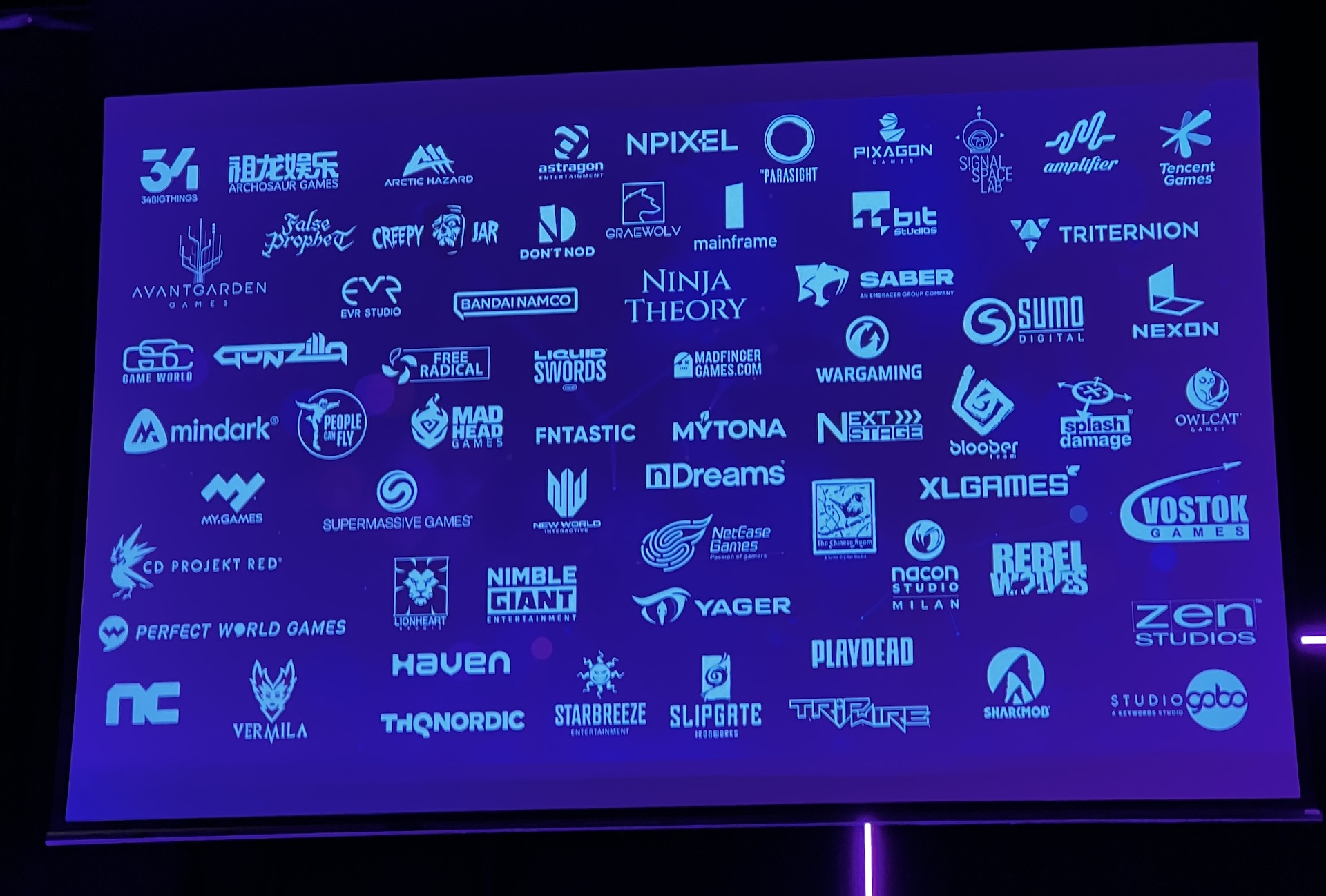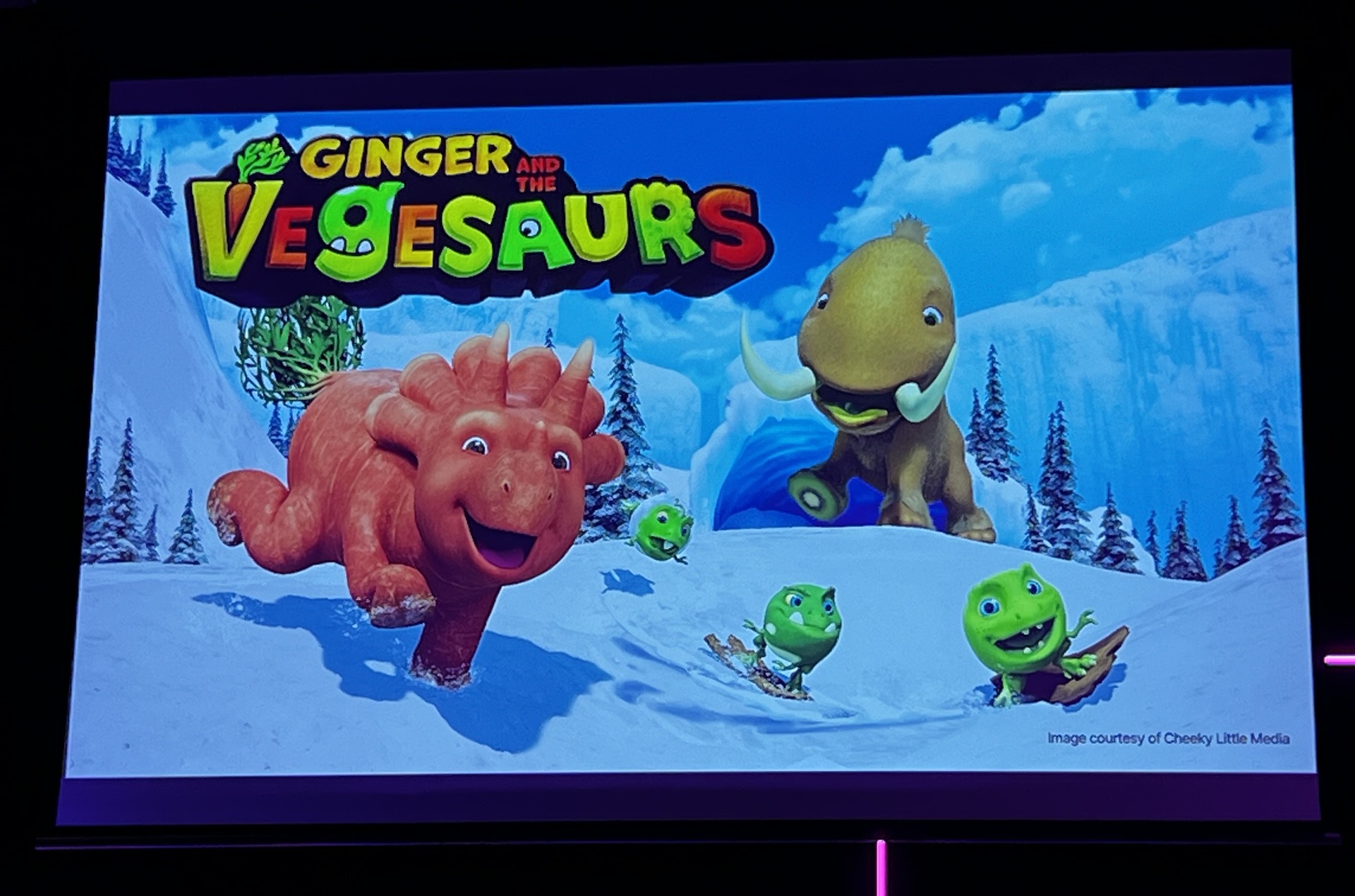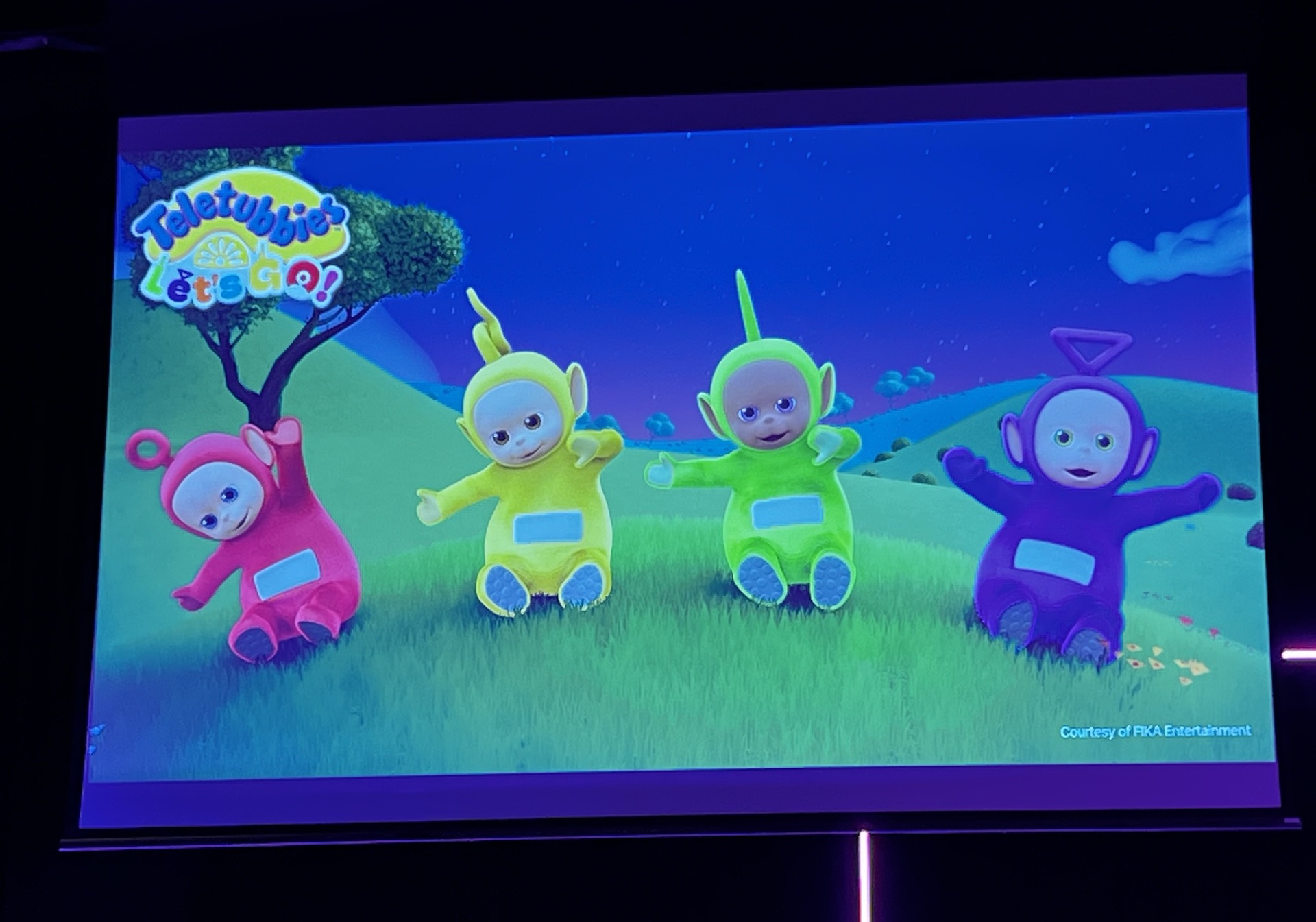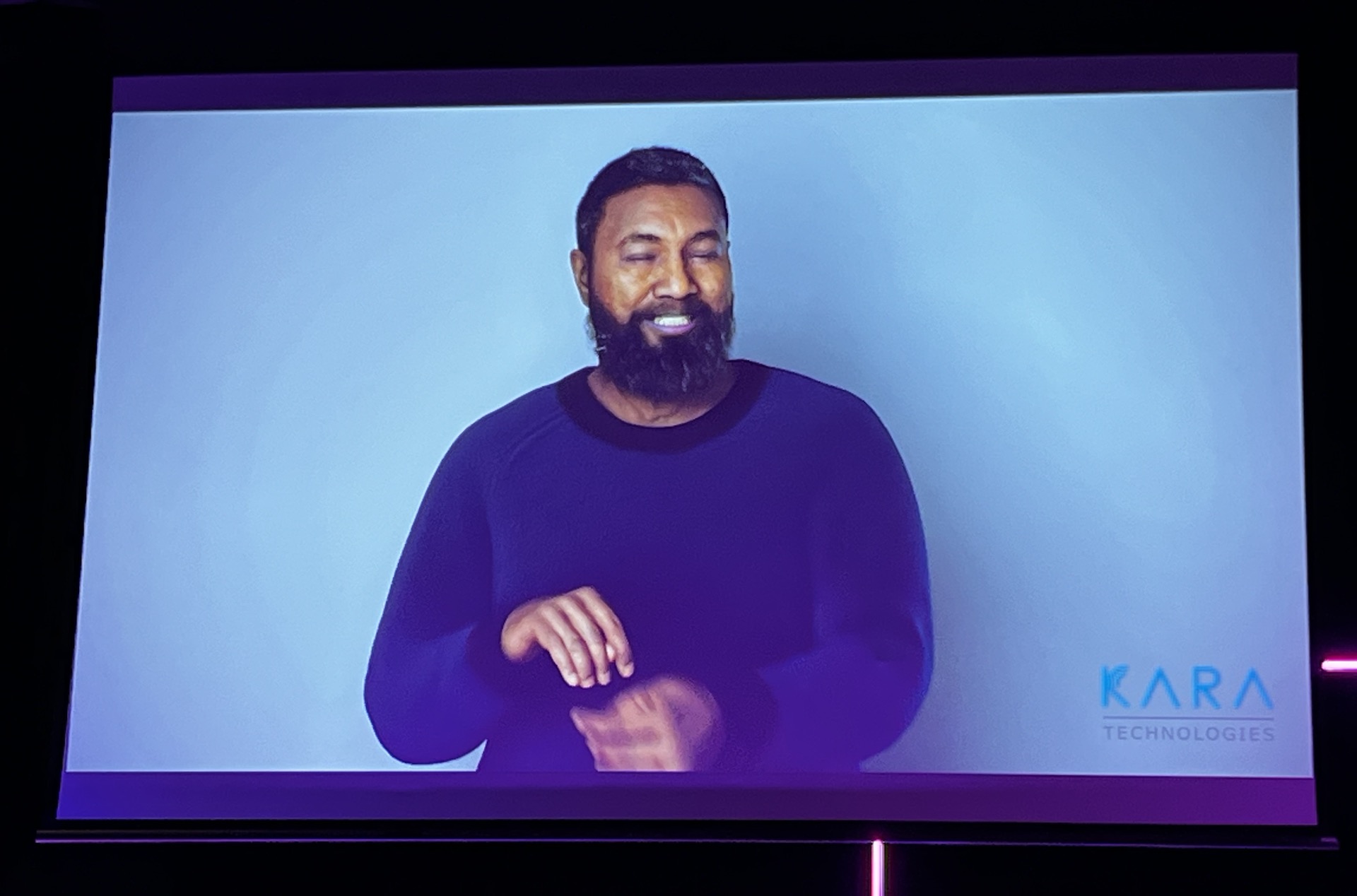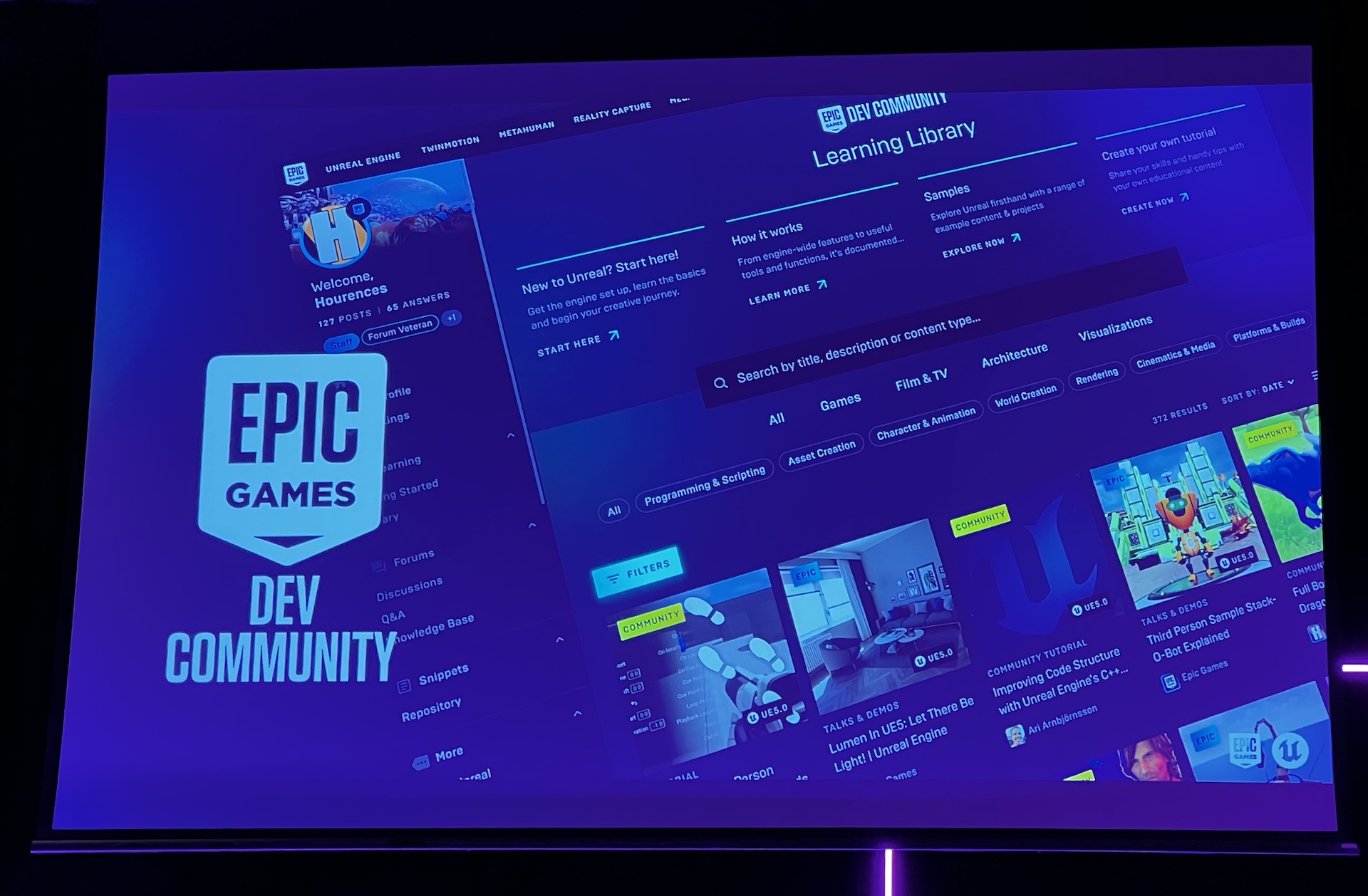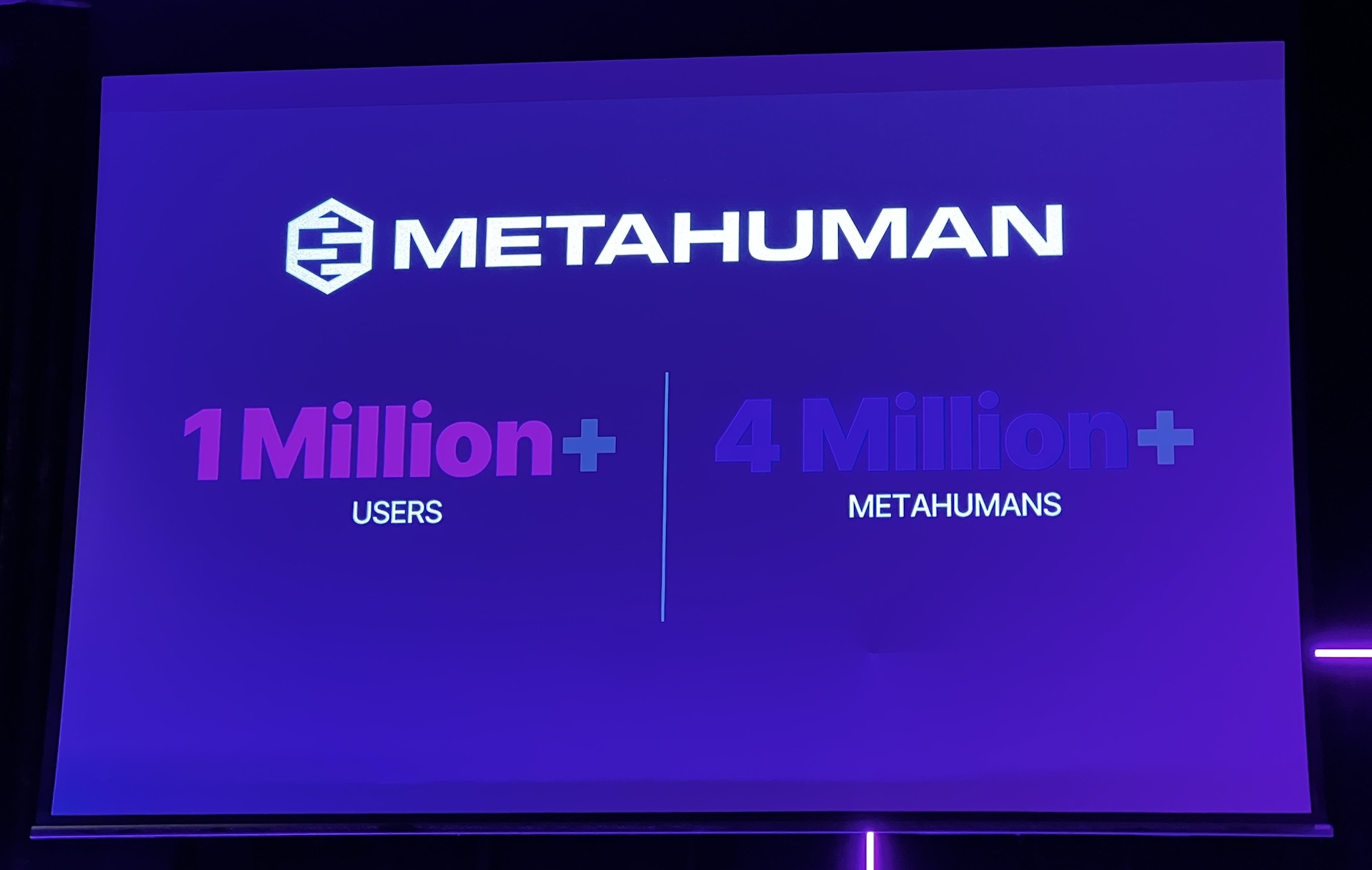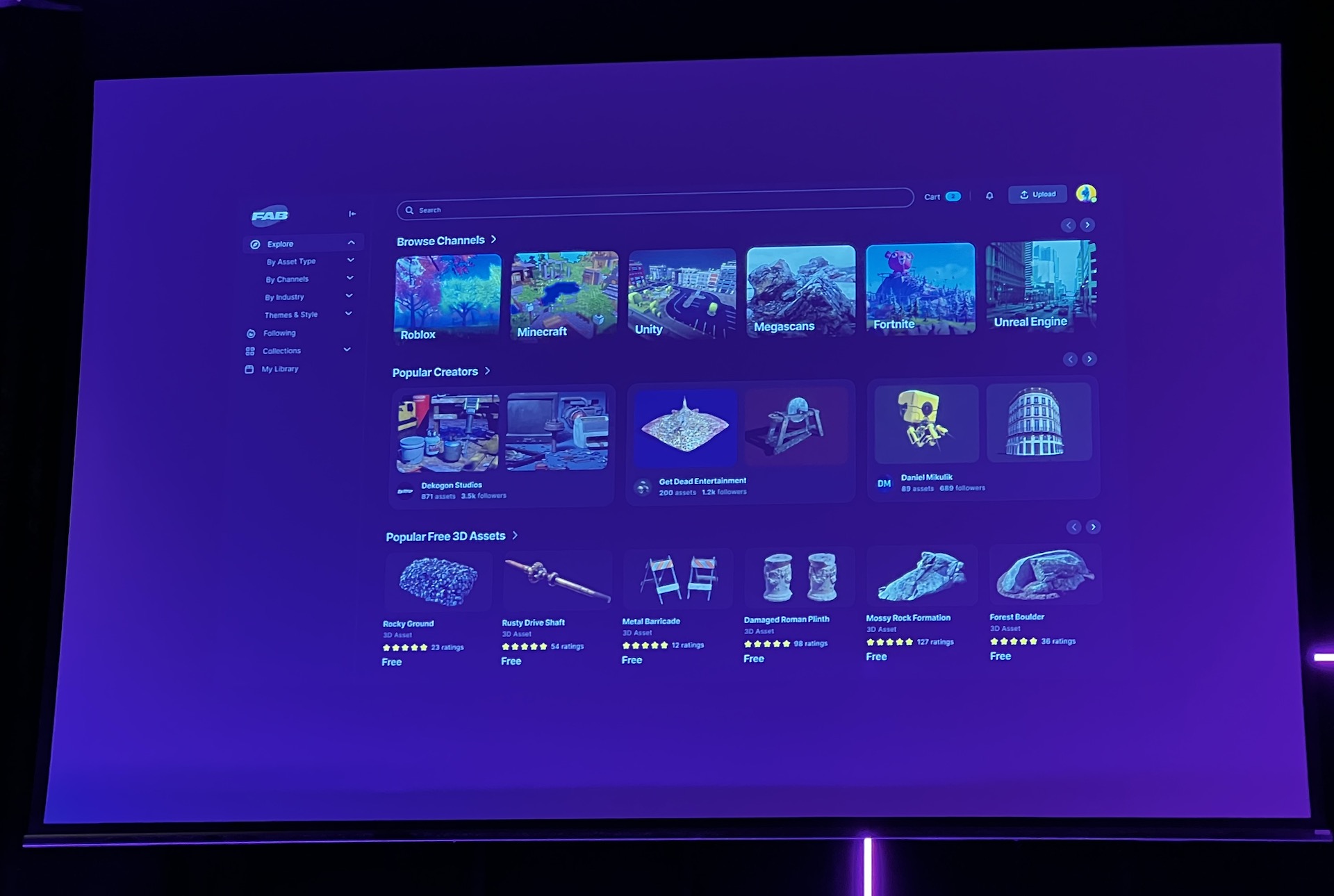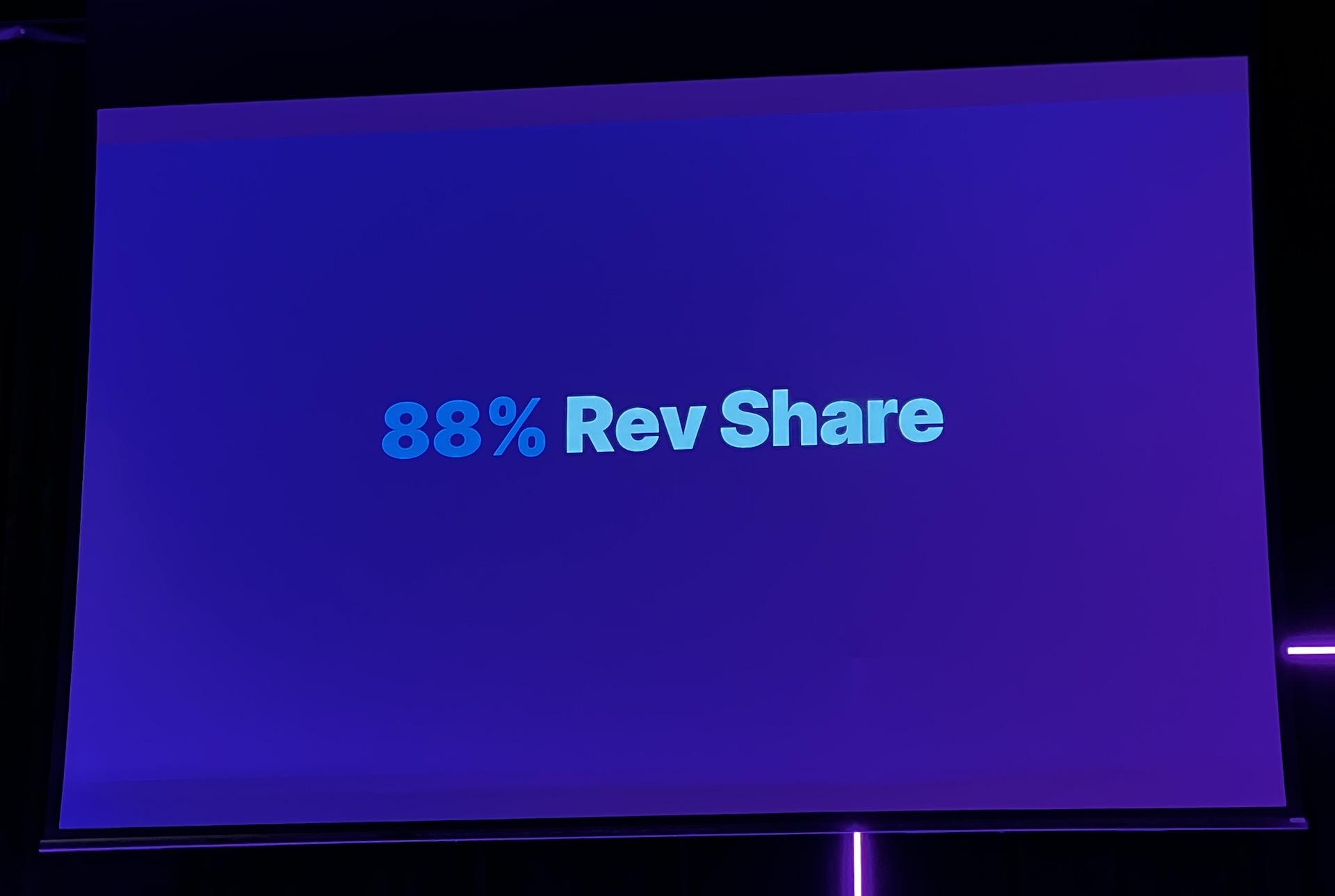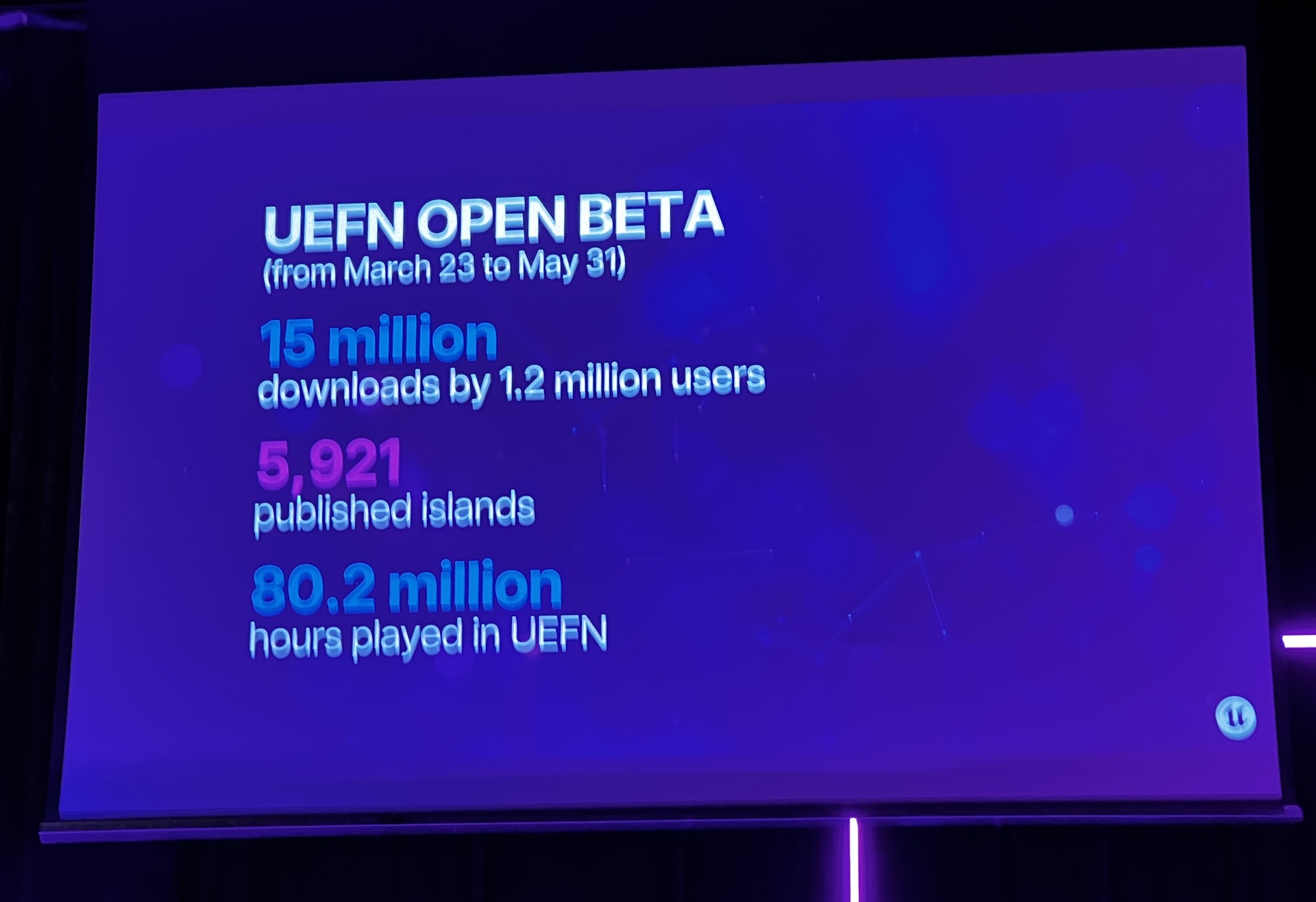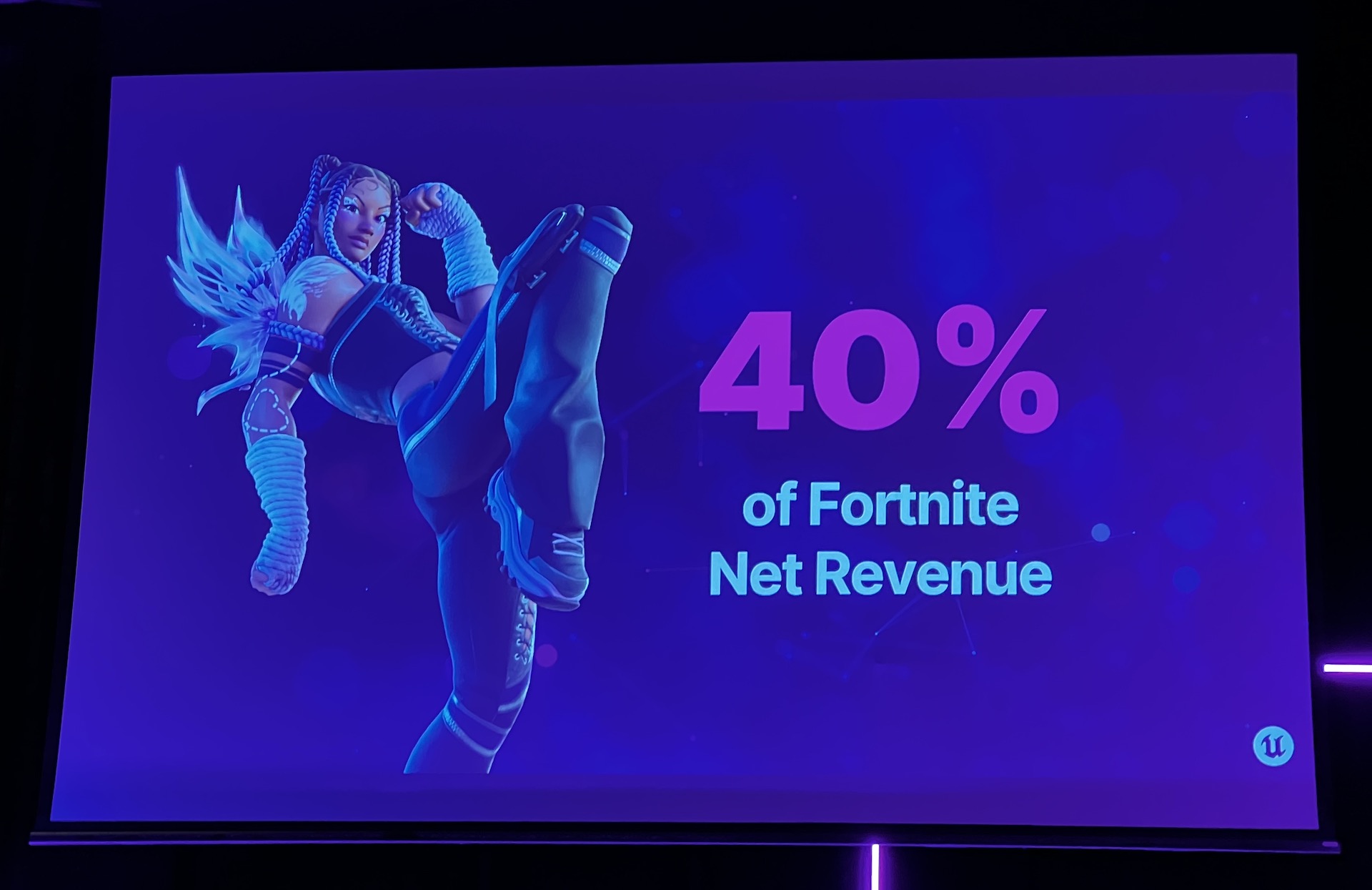 ---
The first session I went to was The Golden Trifecta: Creating Hollywood-Ready Unreal Developers. It was awesome.
Here's an video from last year talking about their workflows: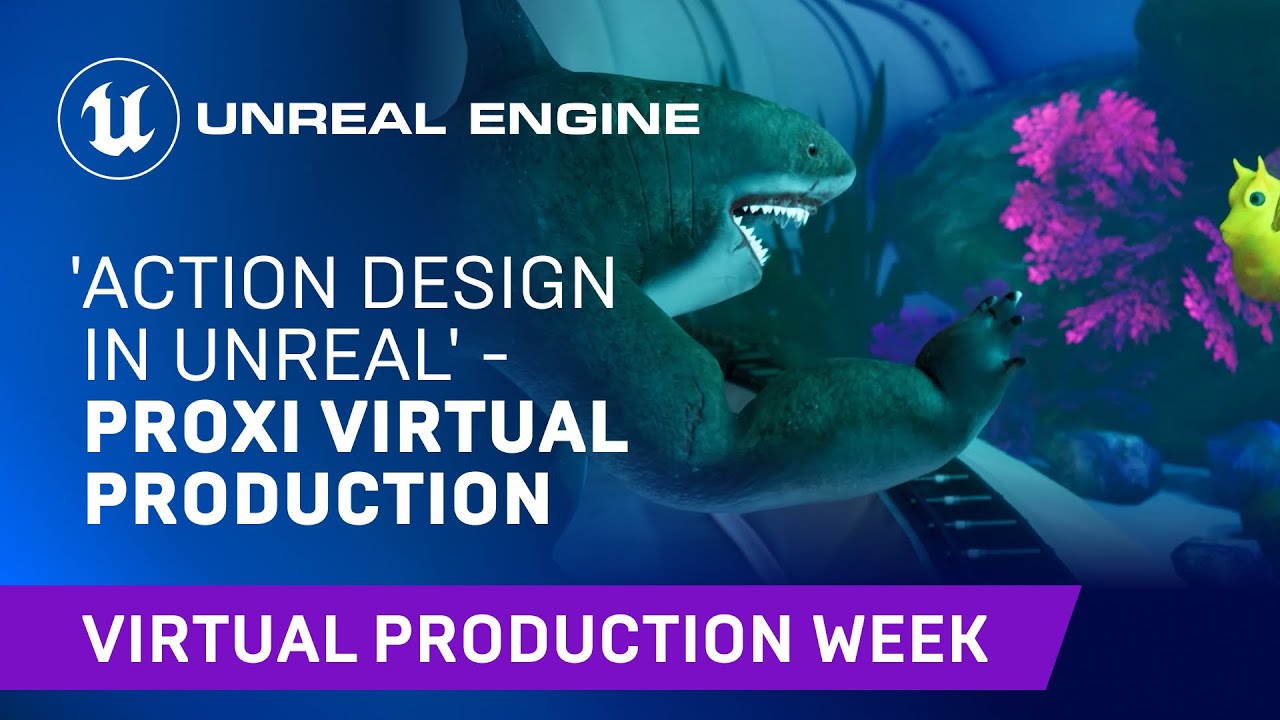 Reallusion Magazine also has a great article here titled PROXi Virtual Production empowers Action Design with Character Creator, iClone, and Unreal Engine.
There's also a great article here titled Interview with Harrison Norris, Director of the award winning film "A PEACEFUL MAN".
Here's some photos of the slides: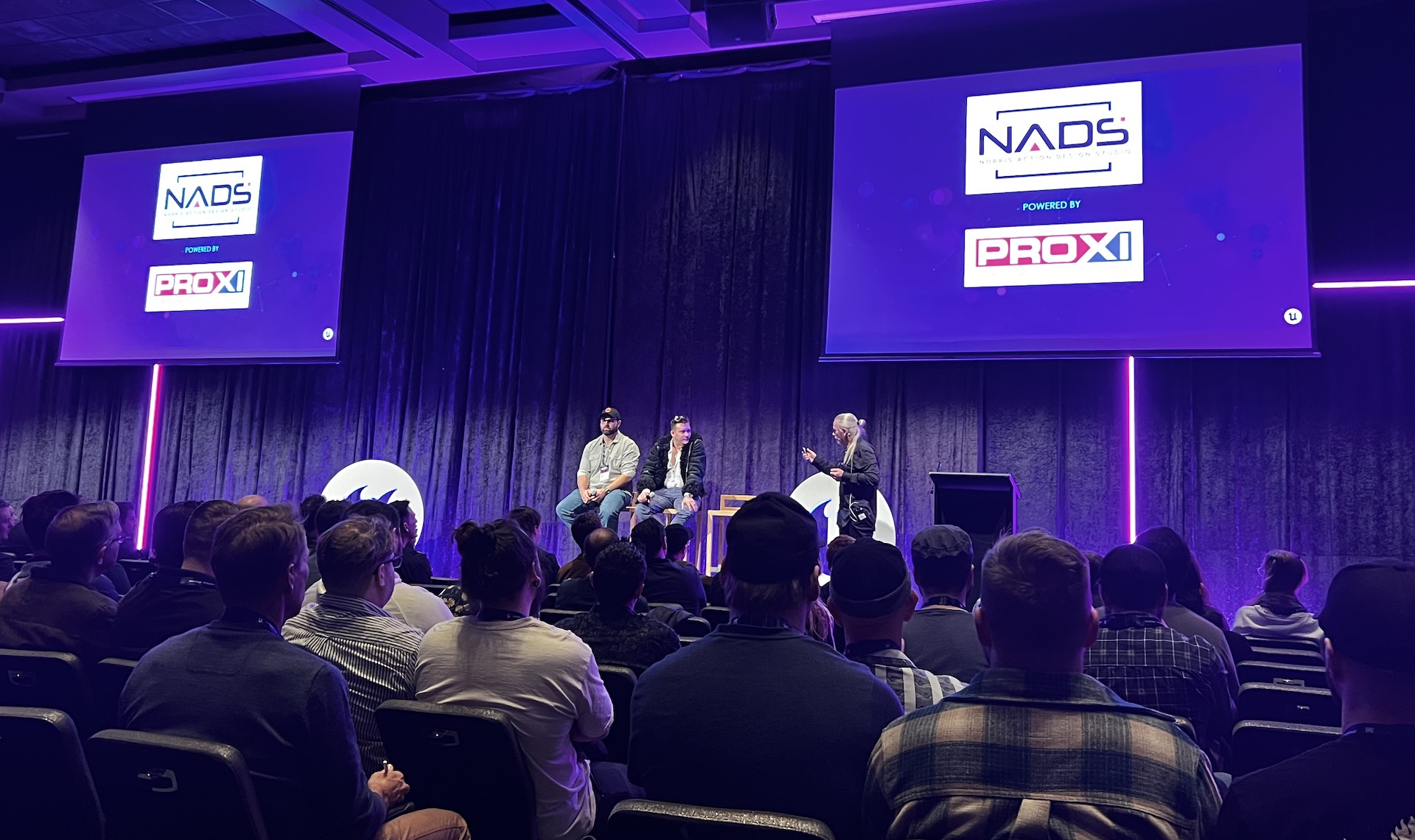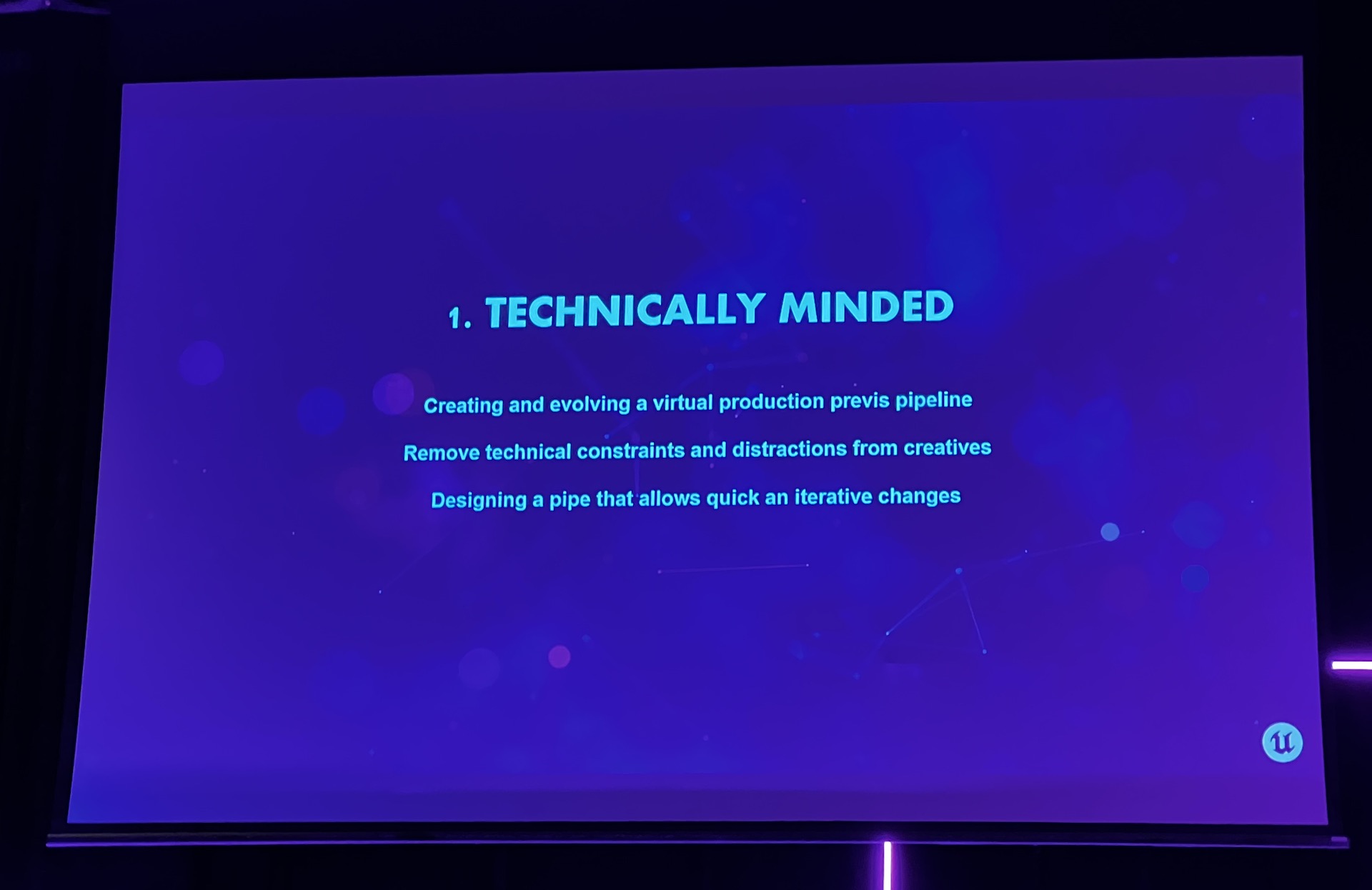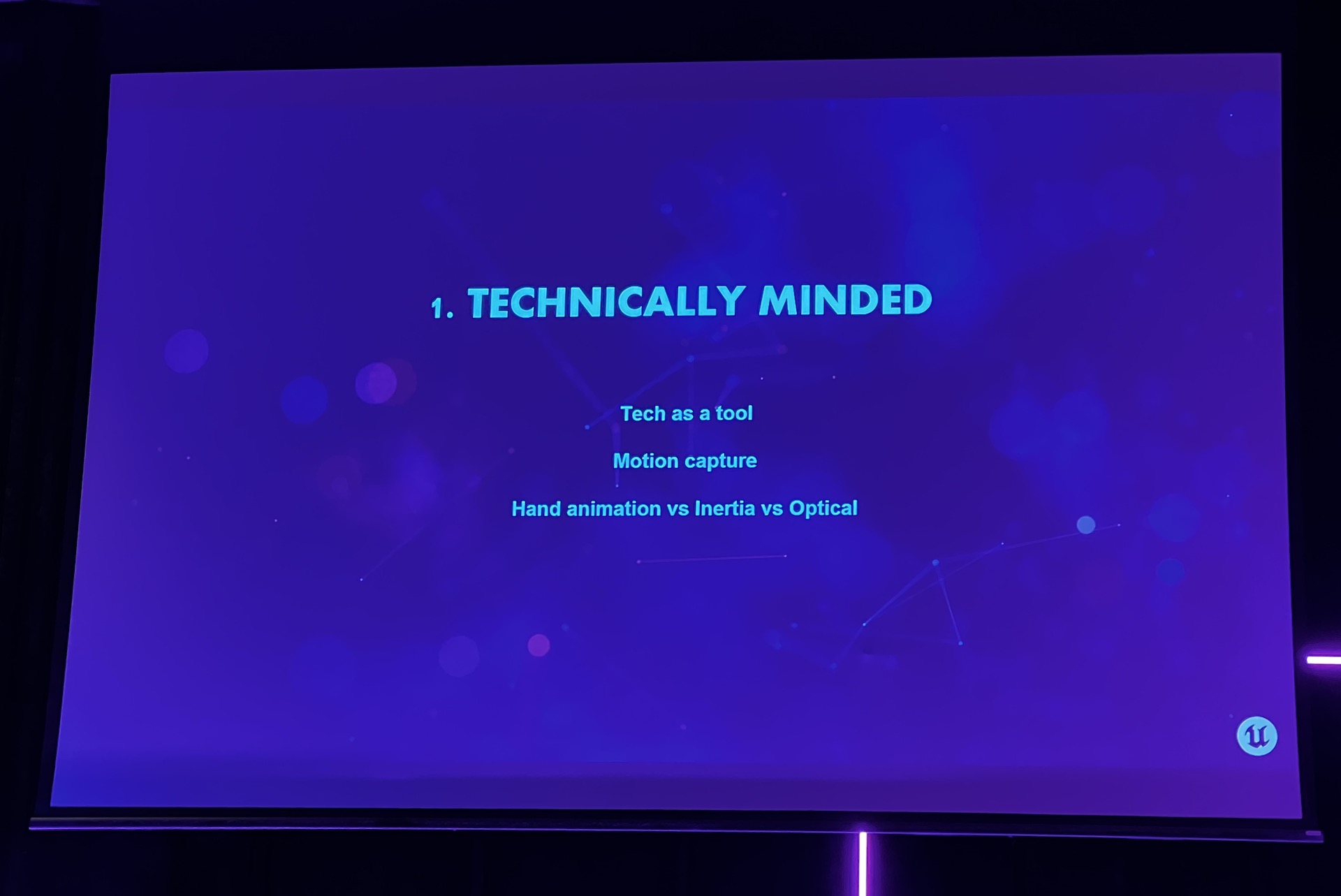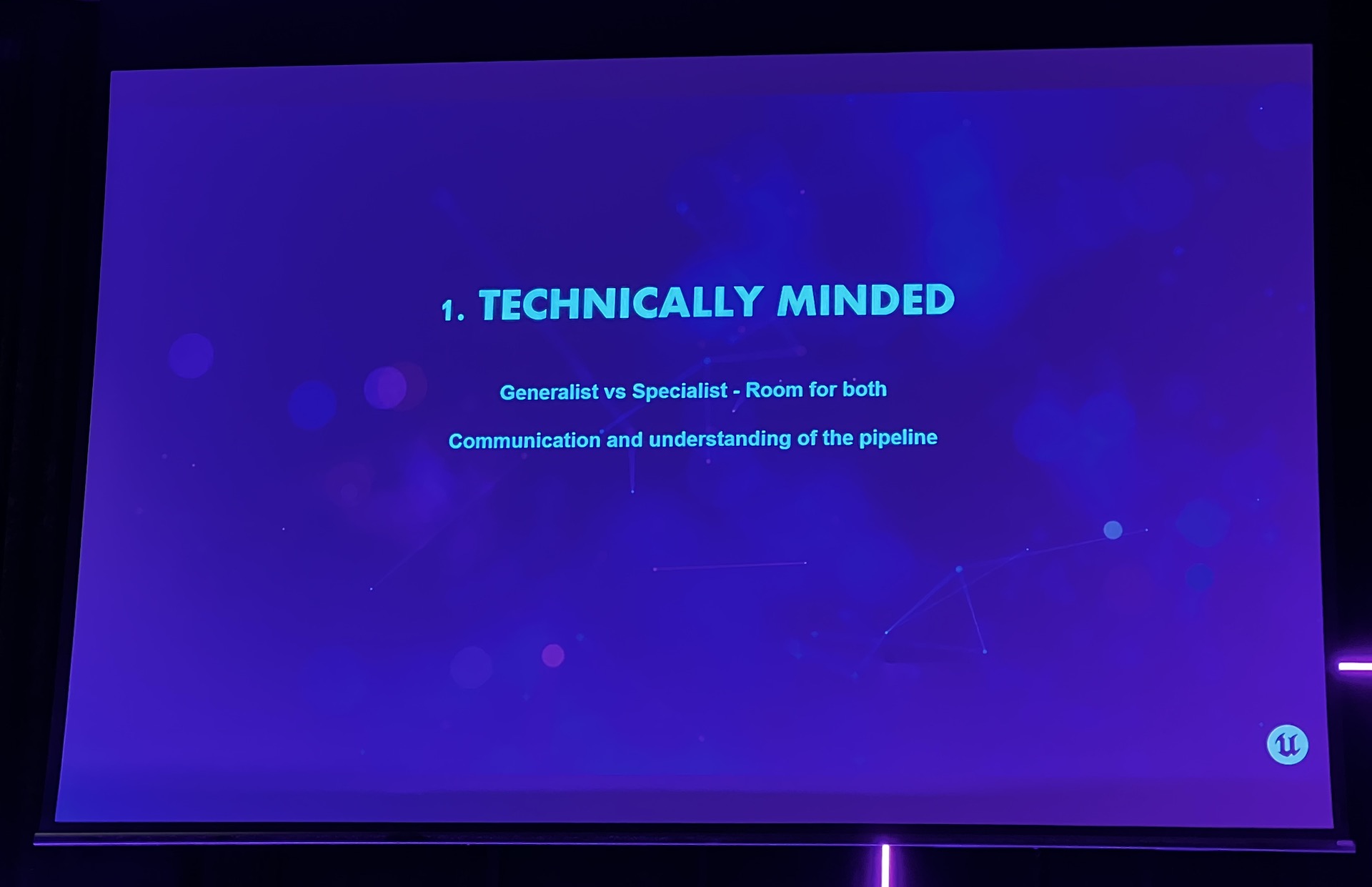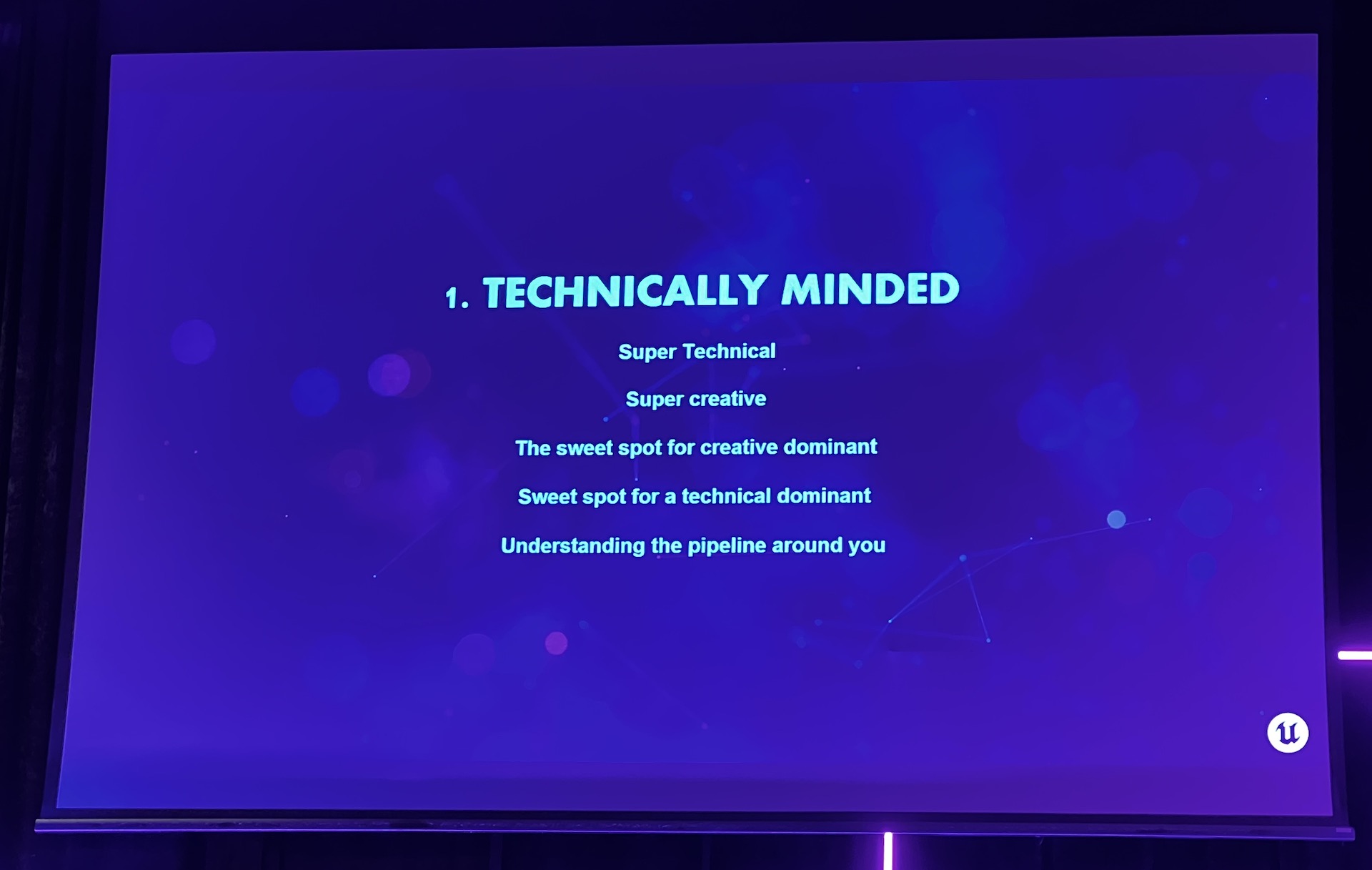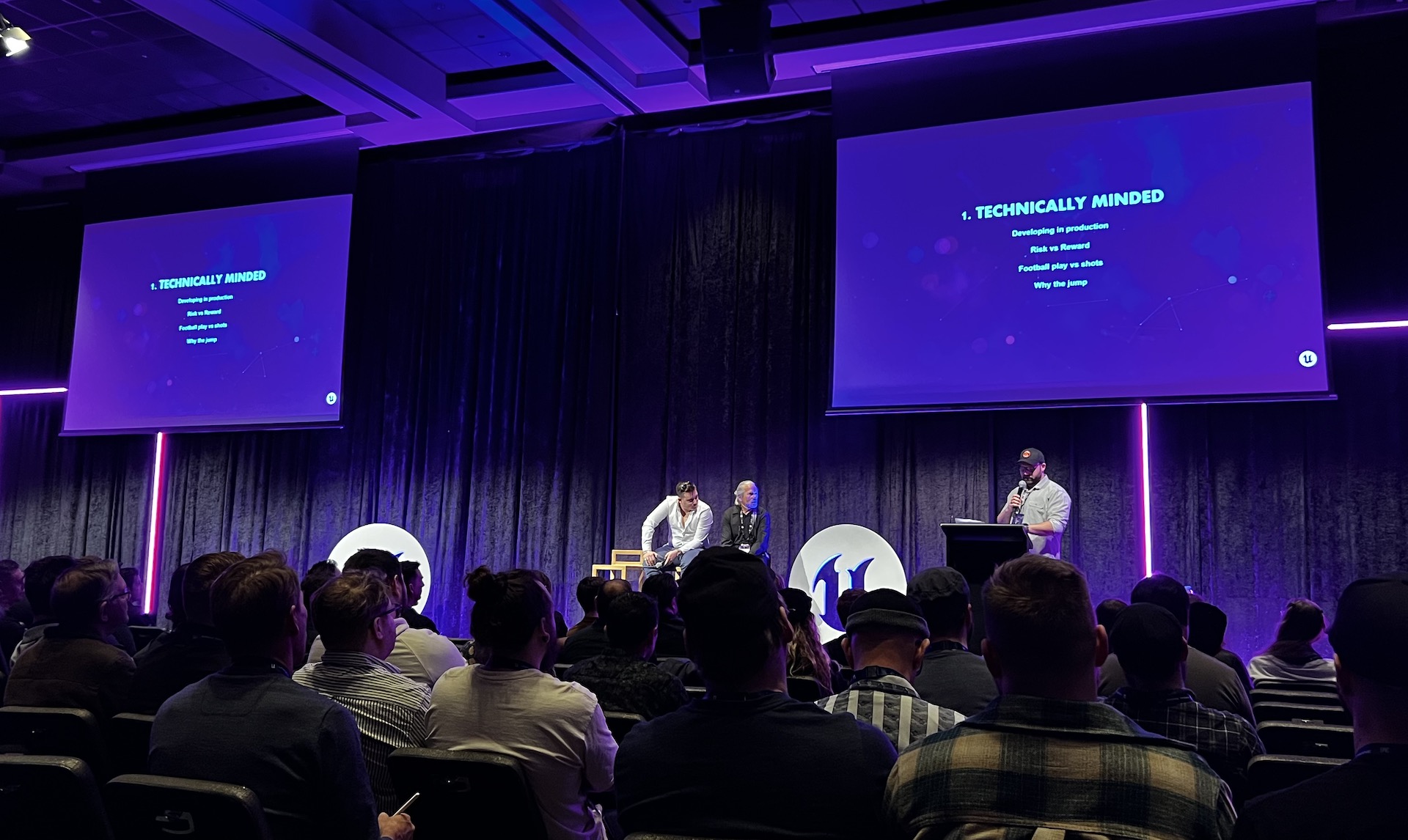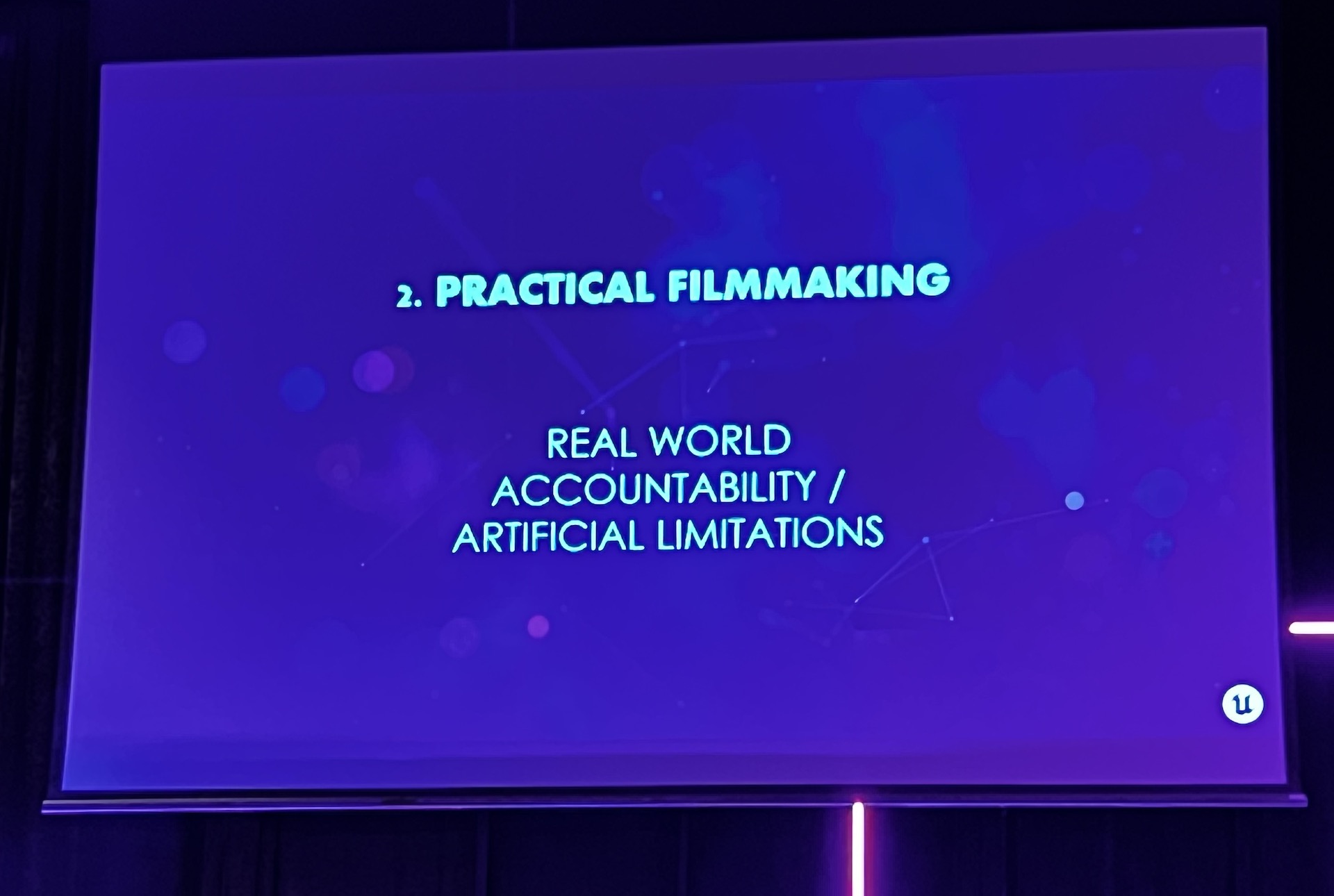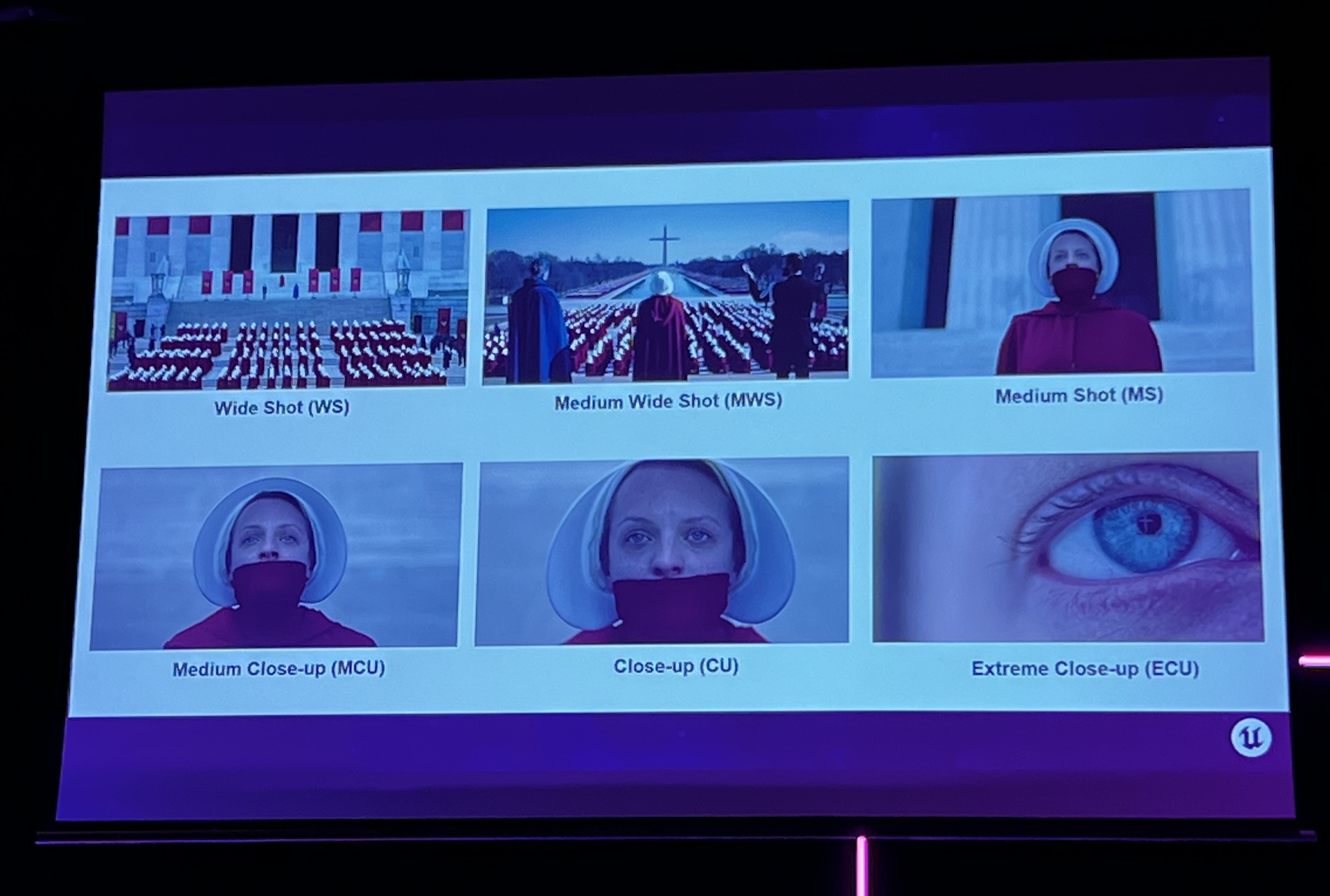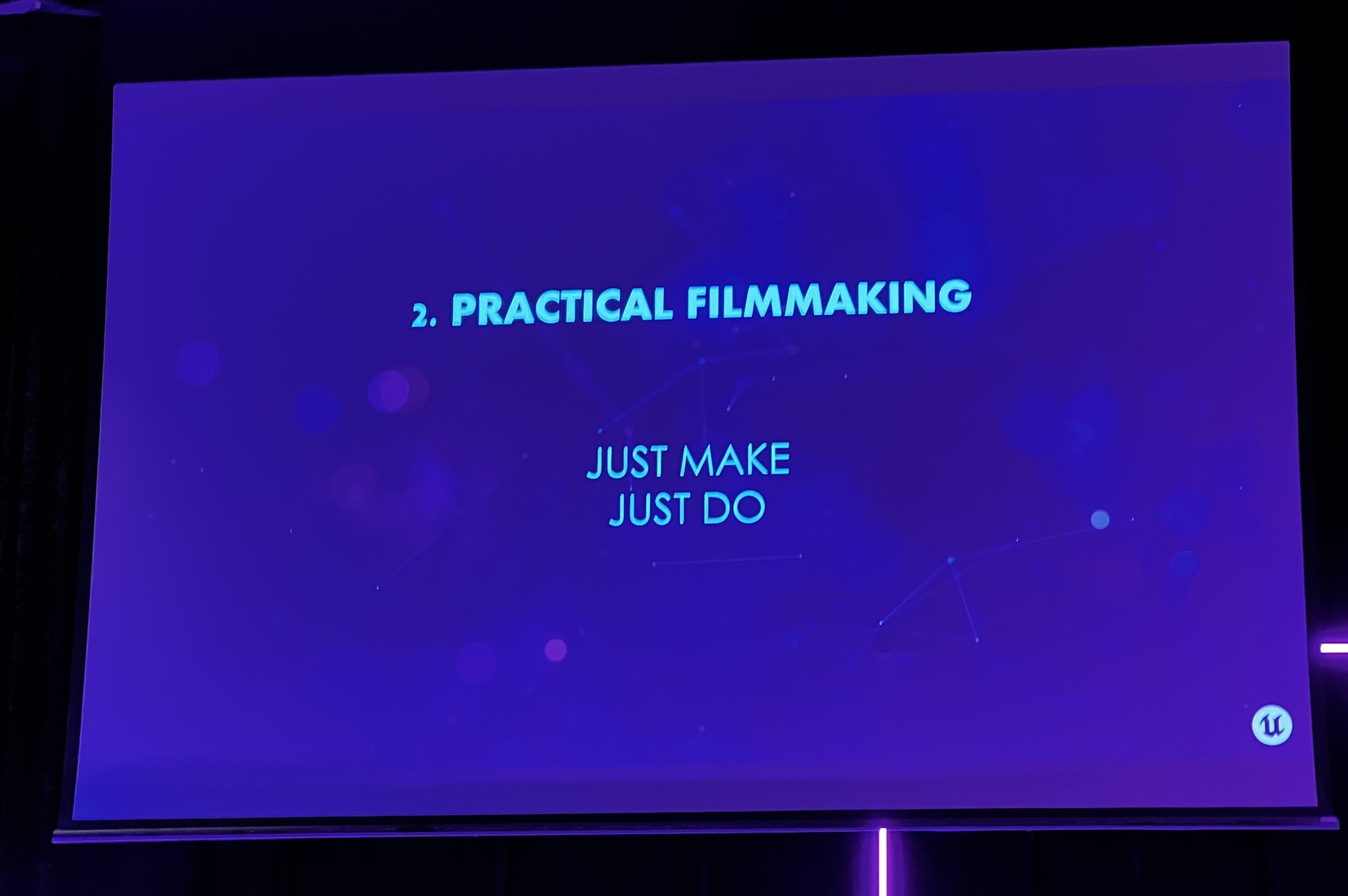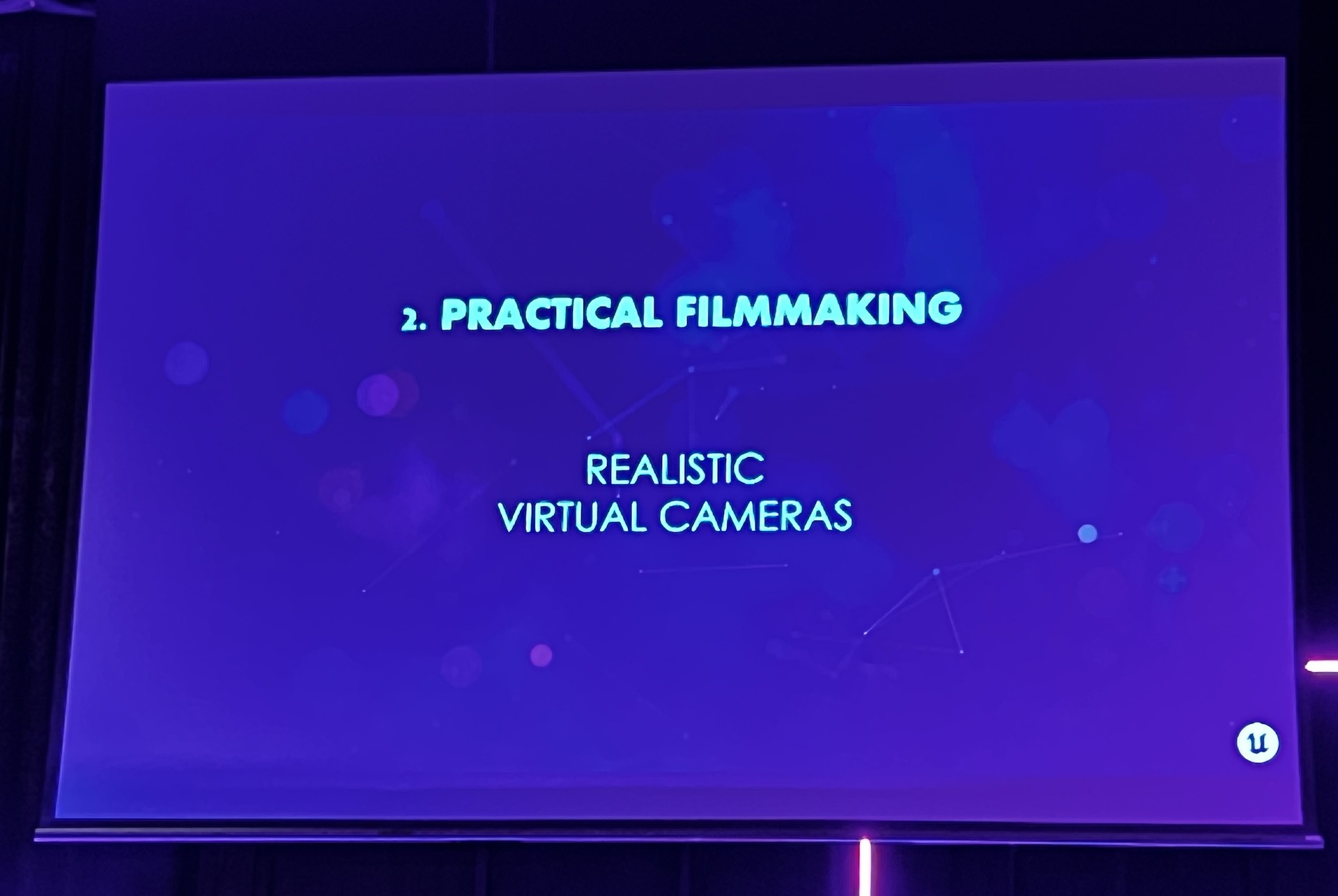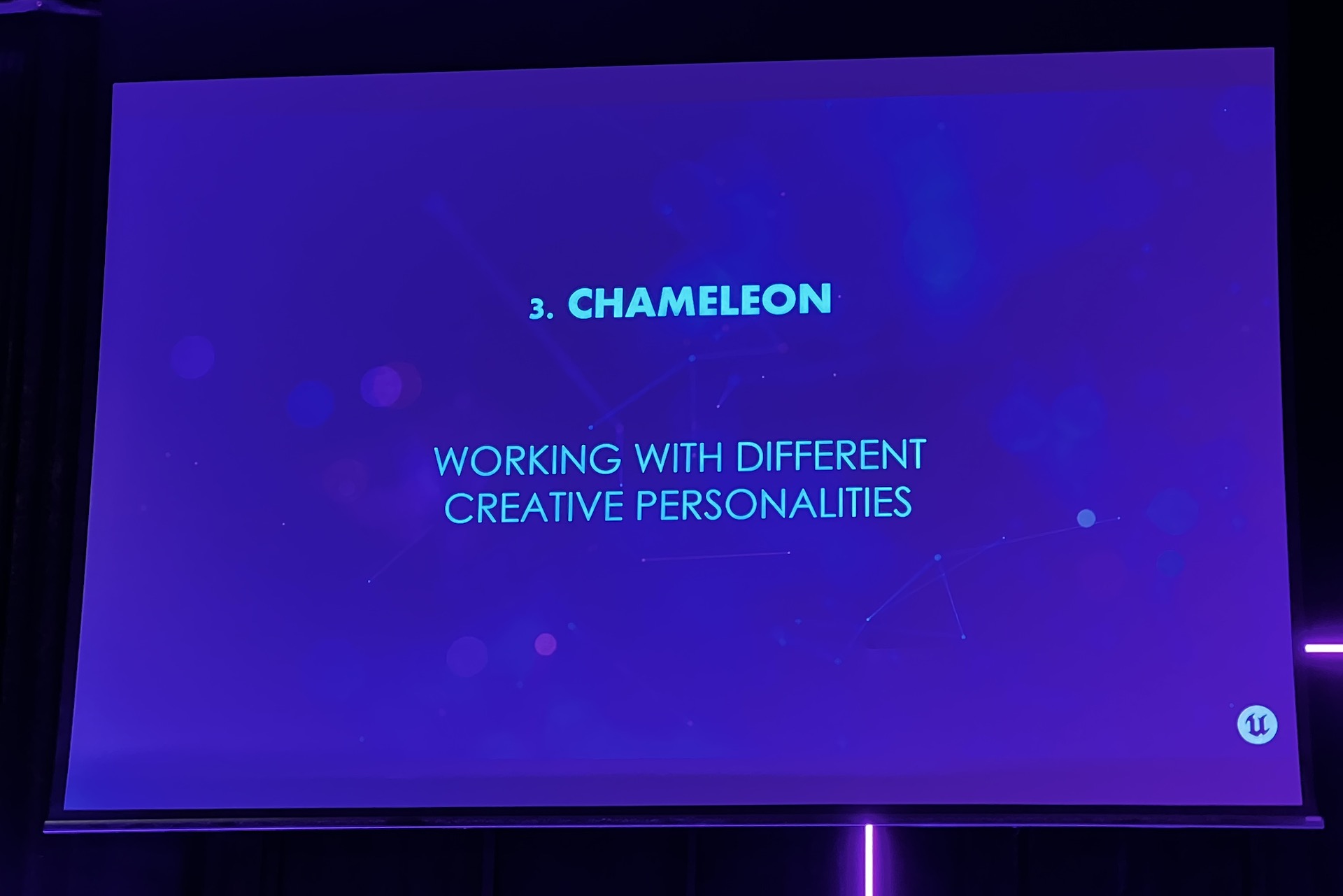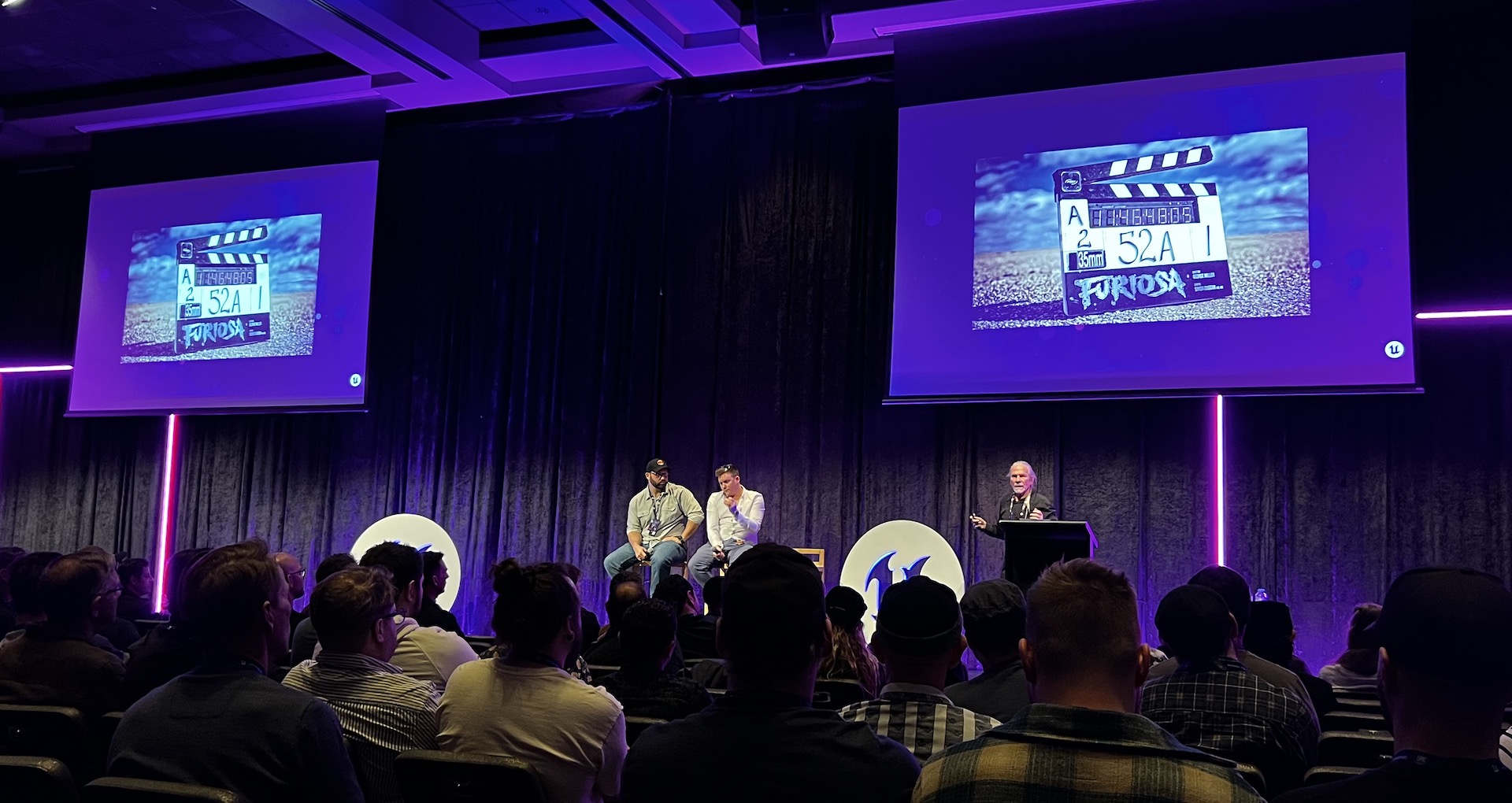 ---
The second session I attended by by Kevin Romond from Victoria University of Wellington, titled Lessons in Building a High-Quality Performance Capture Pipeline.
Kevin was awesome. You can follow him on Twitter here.
Here's some photos of the slides: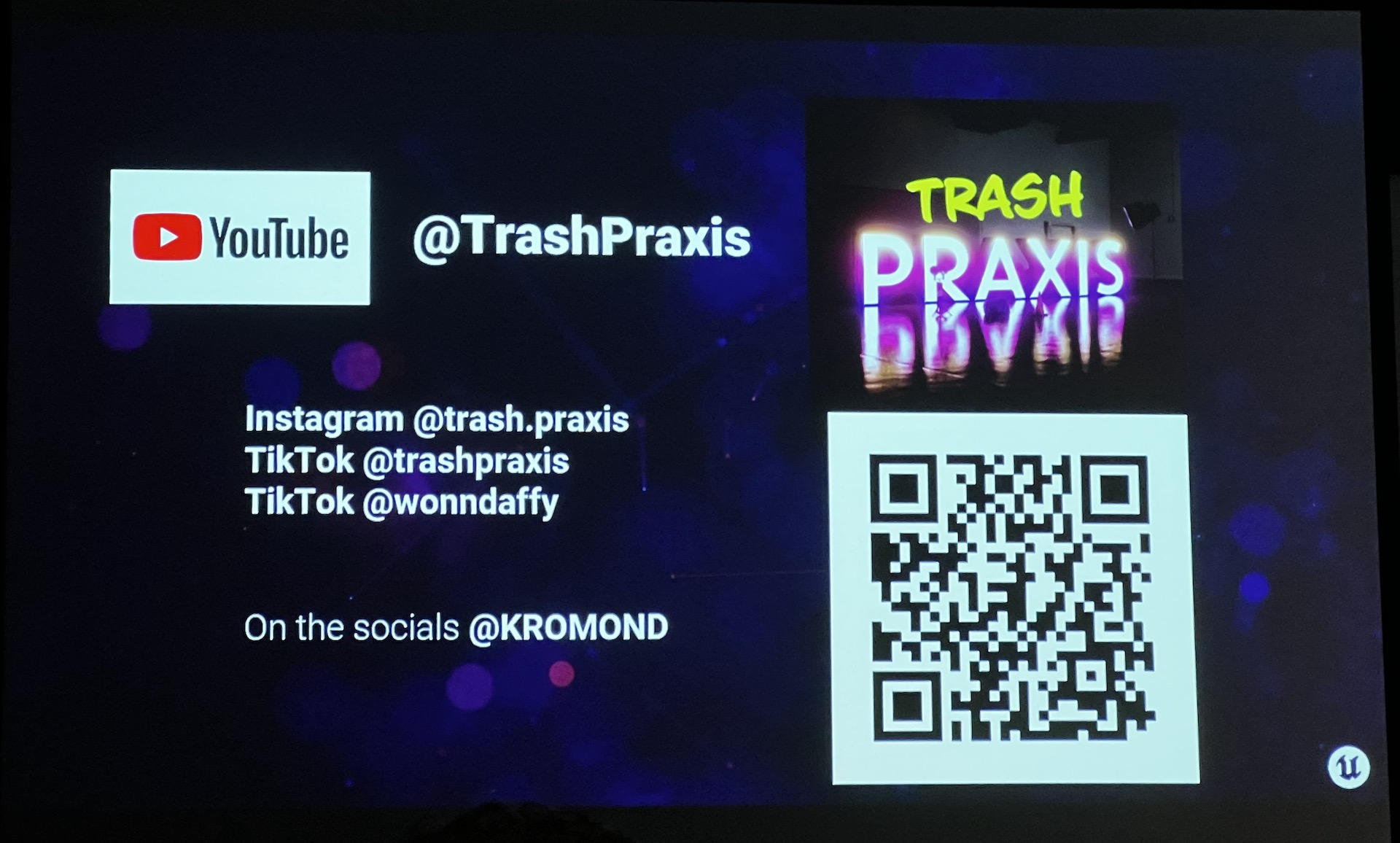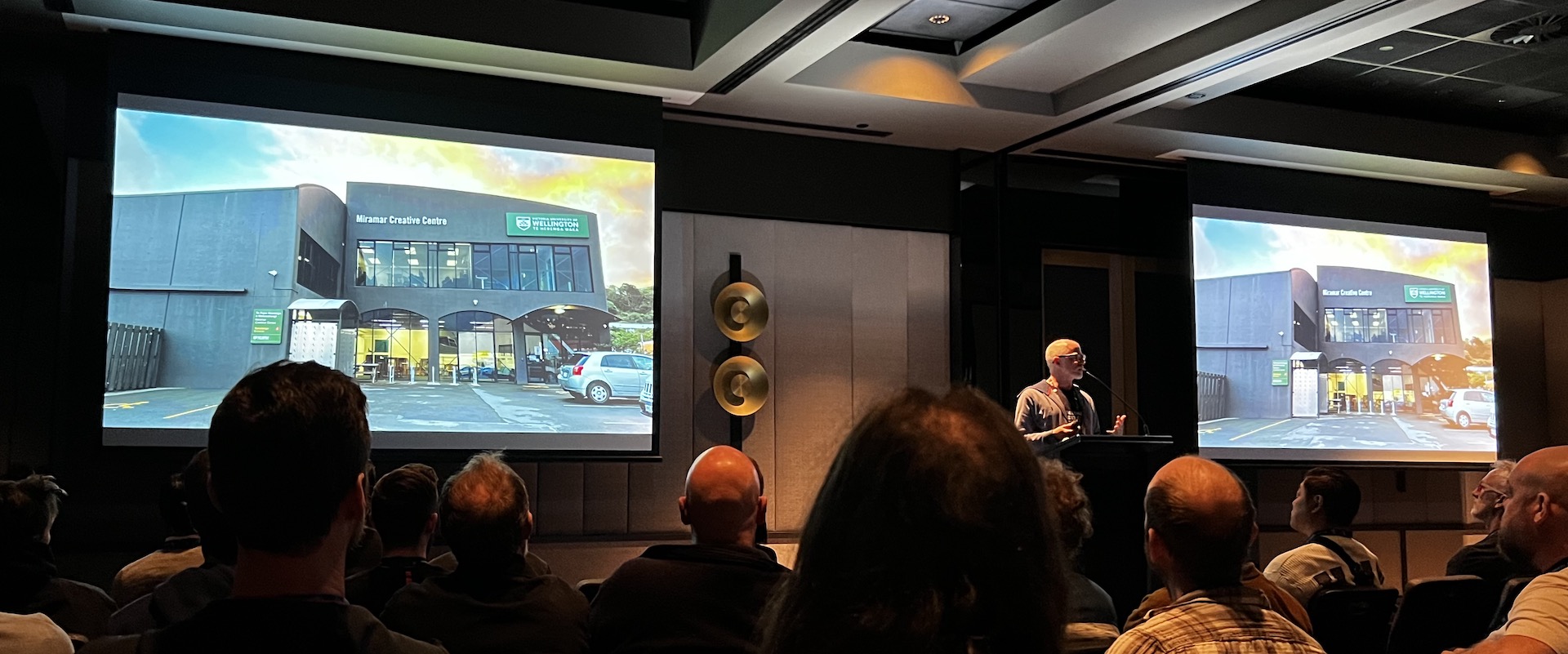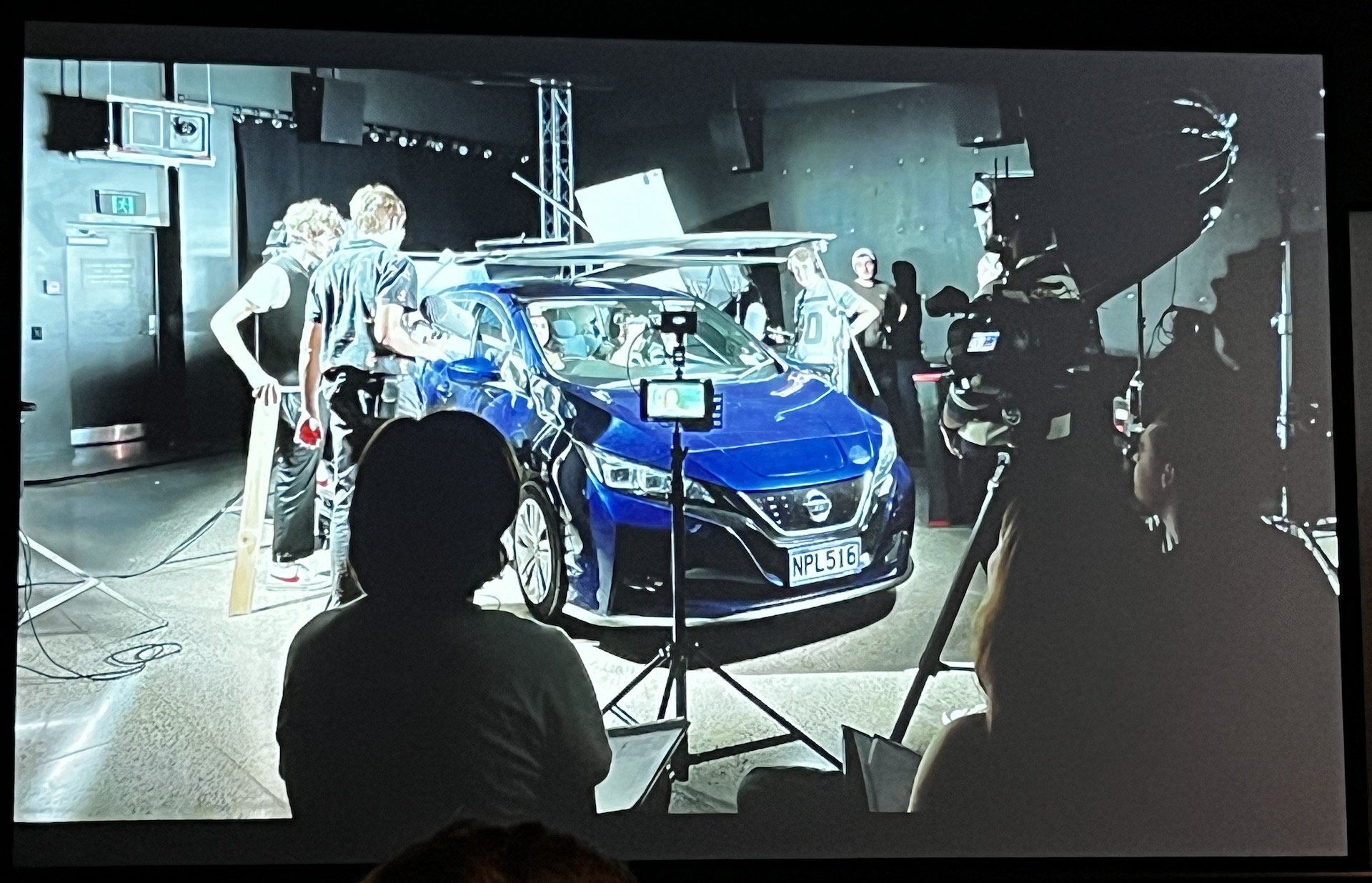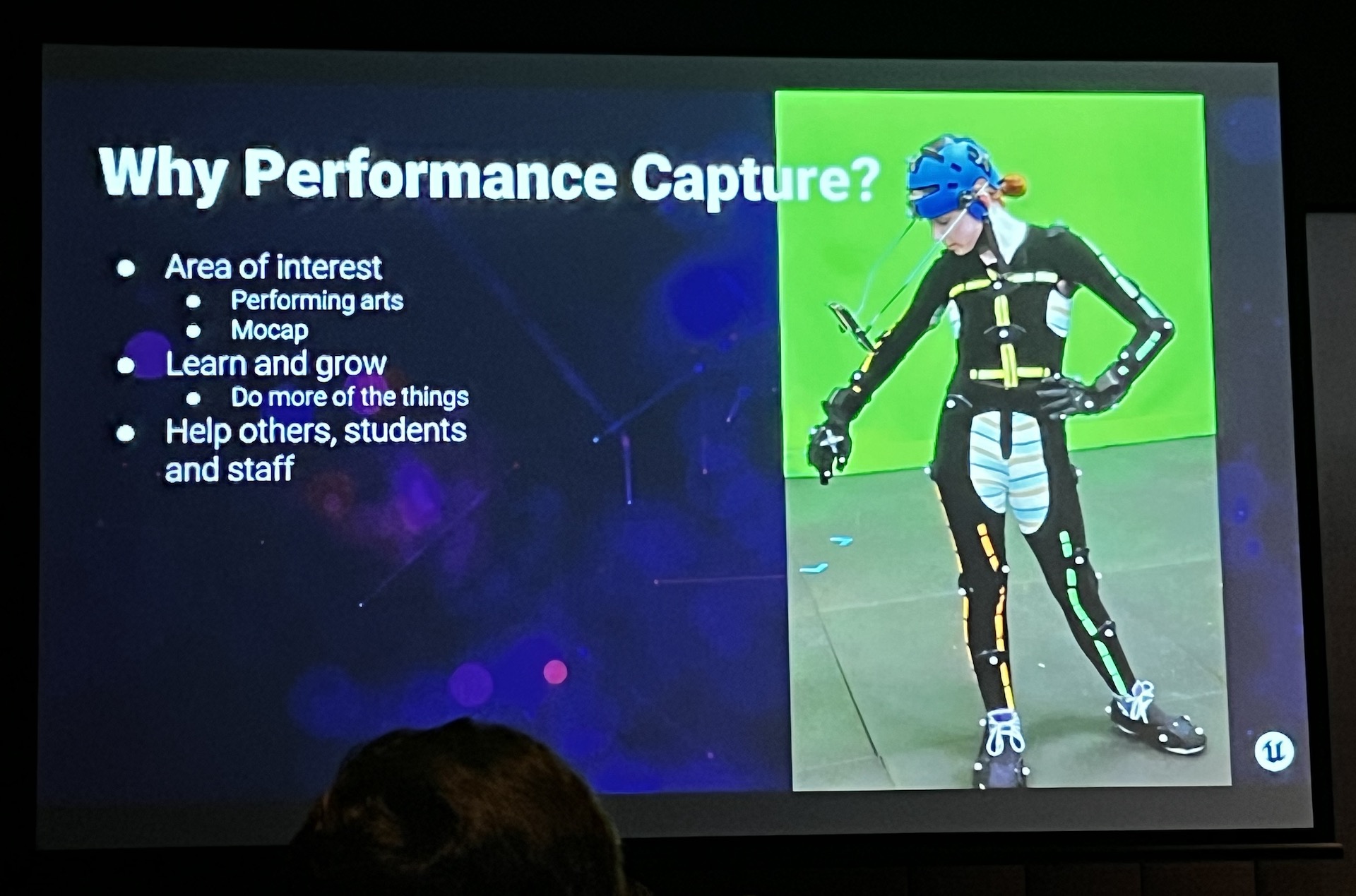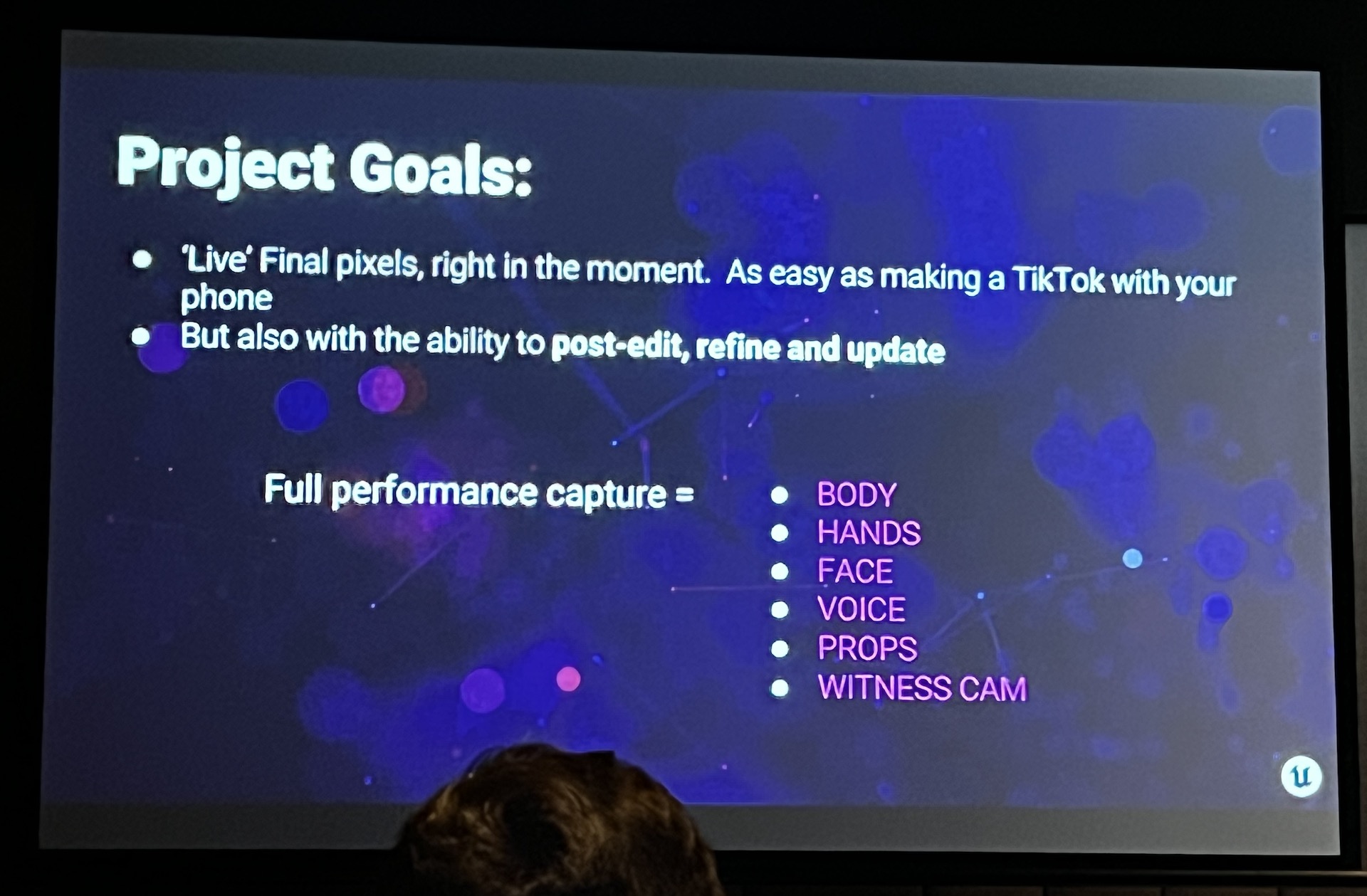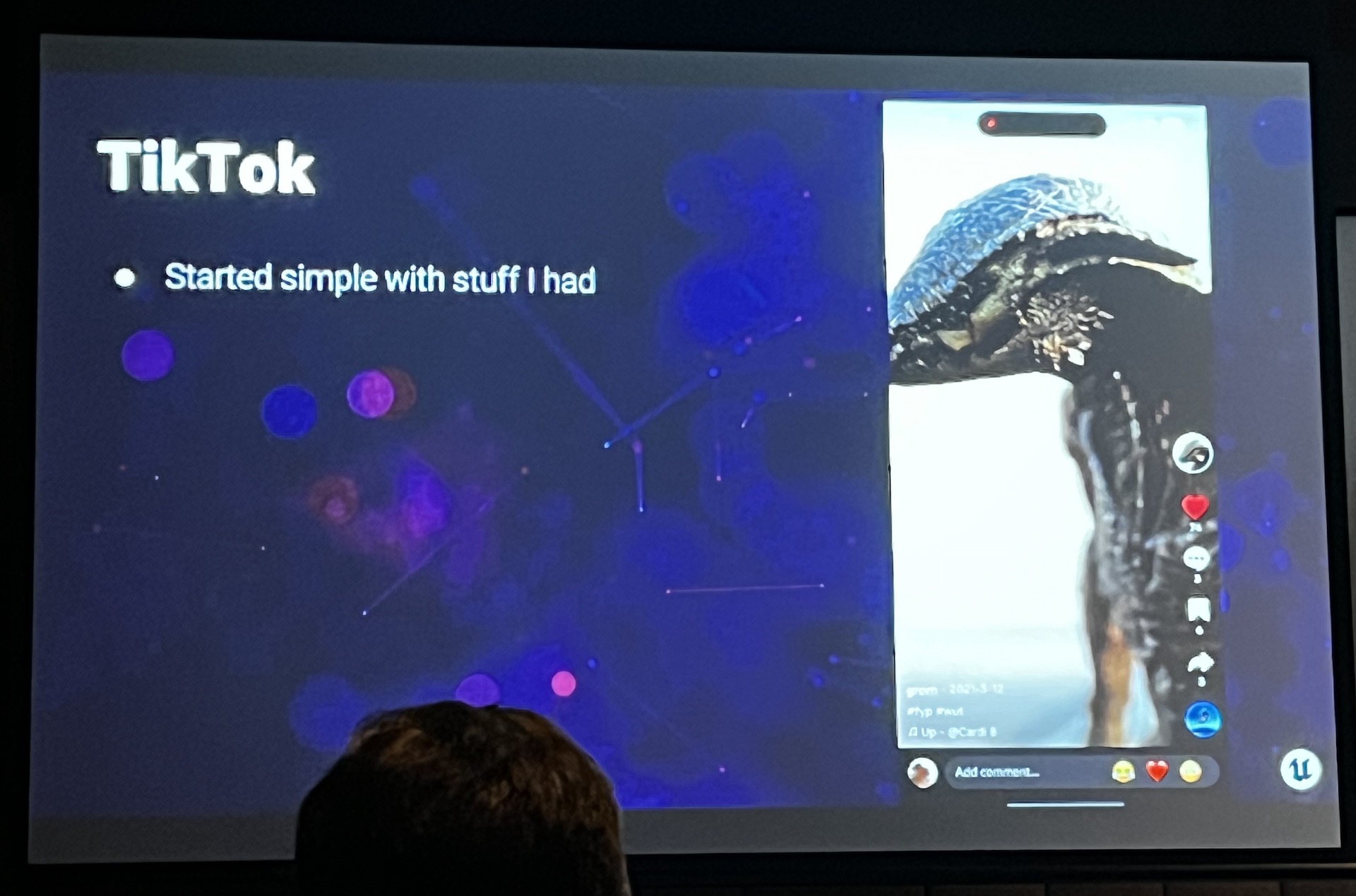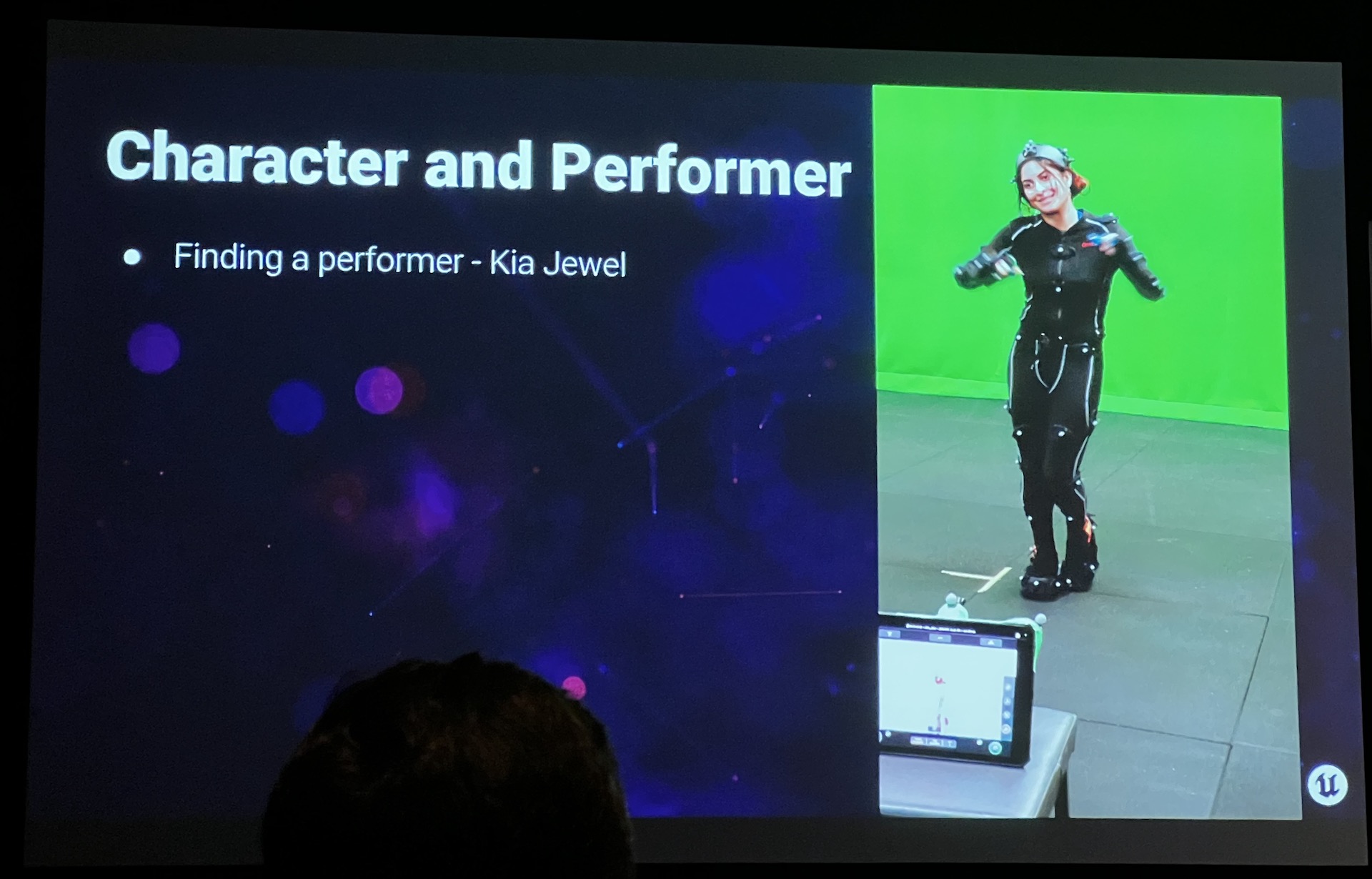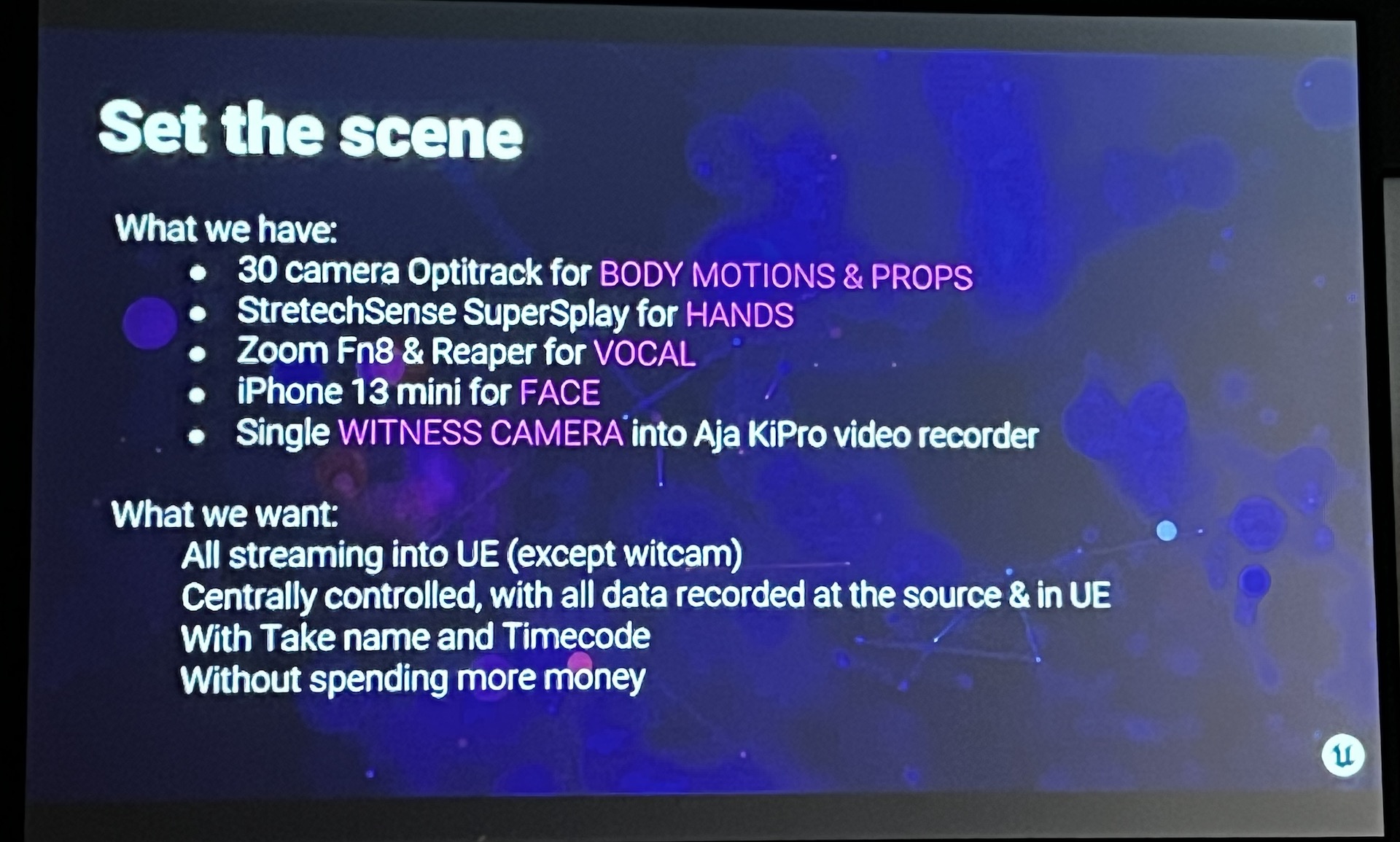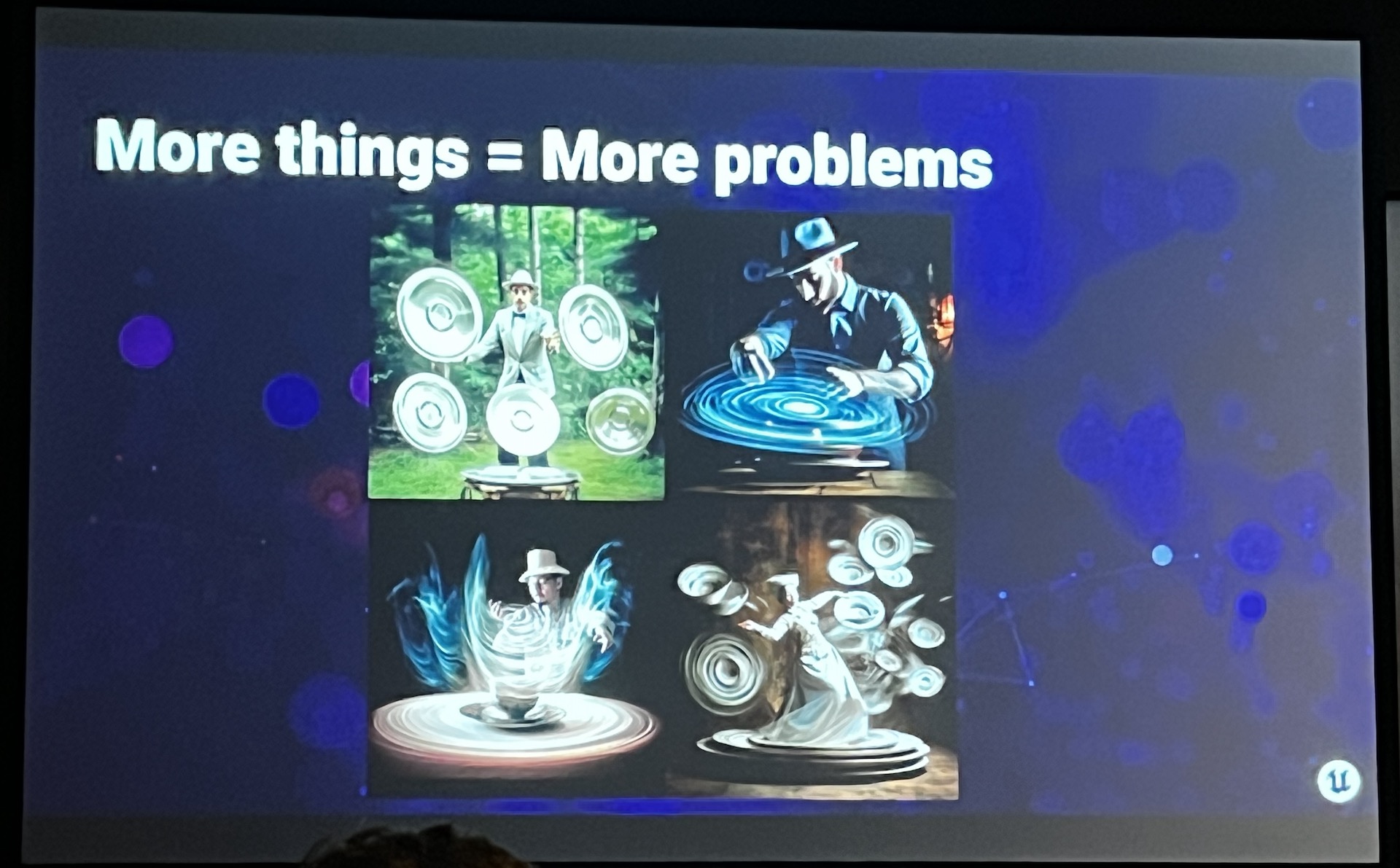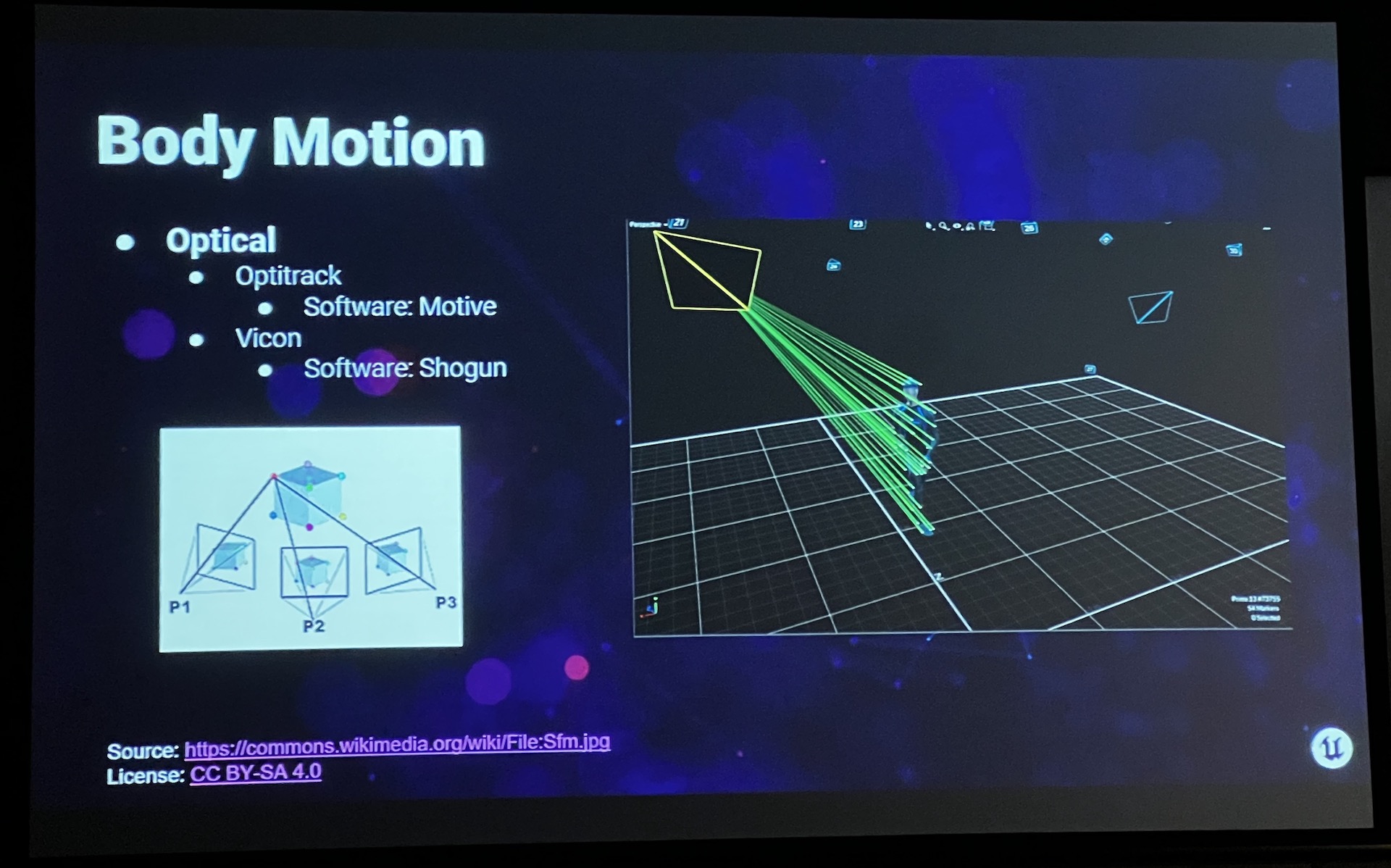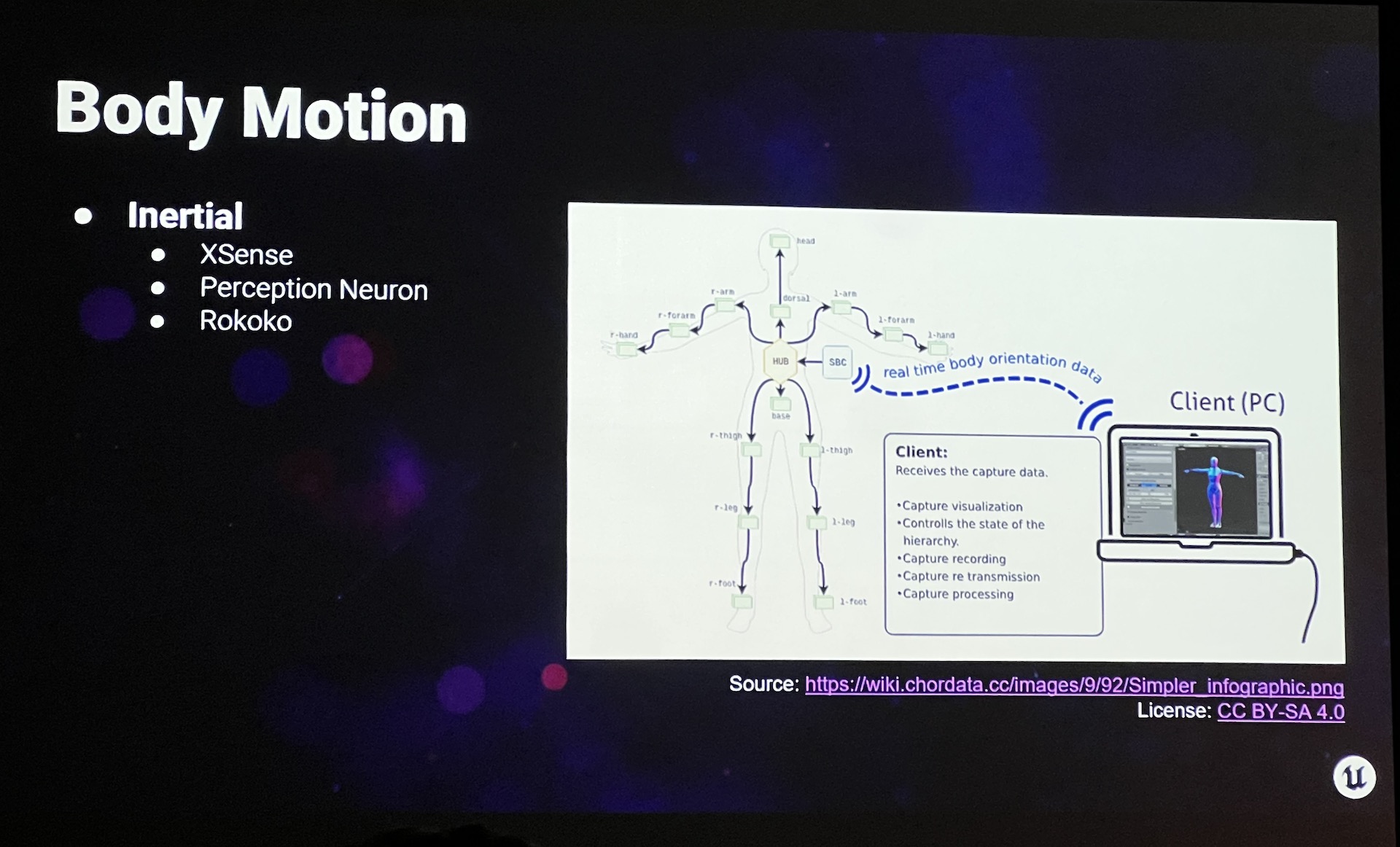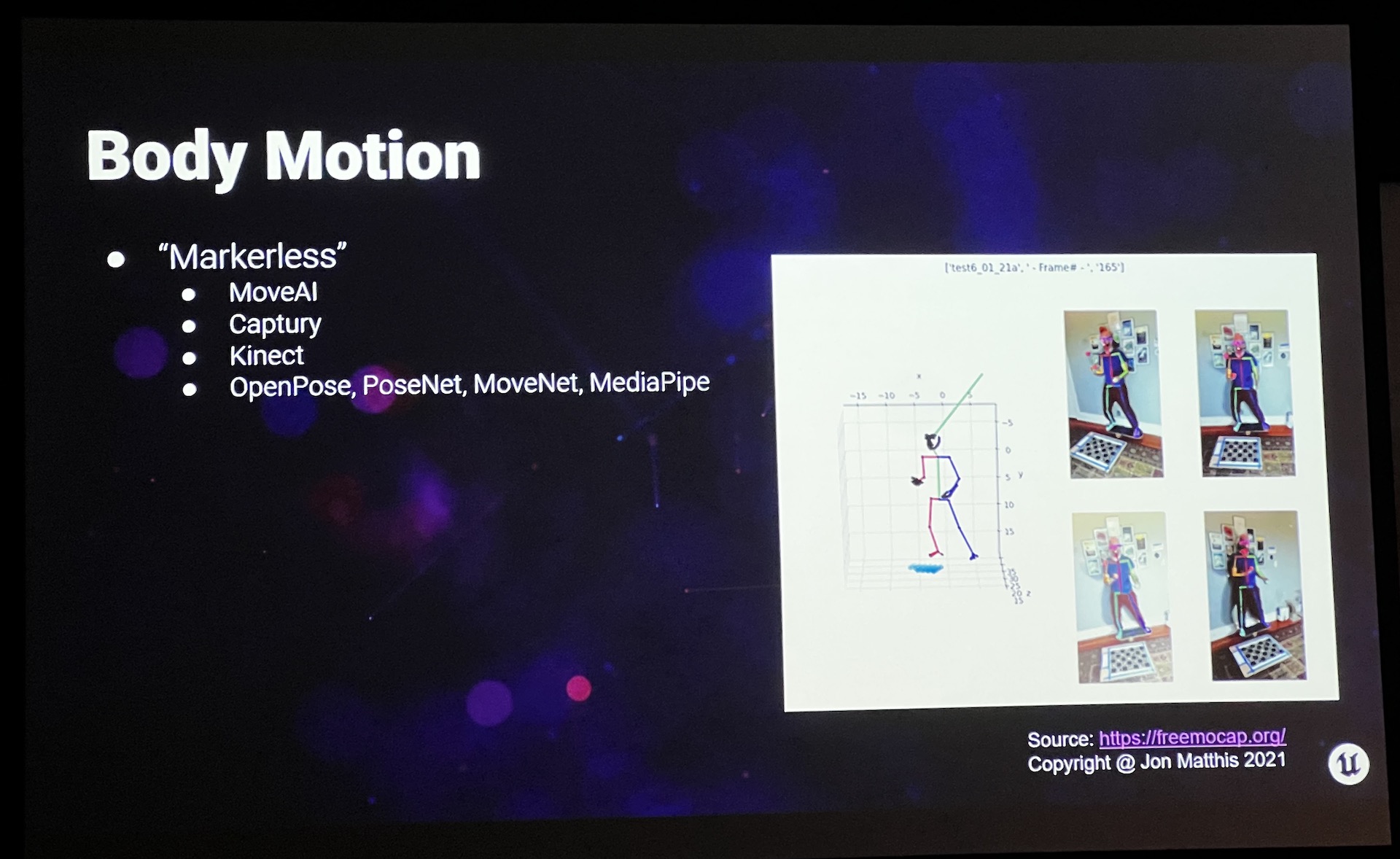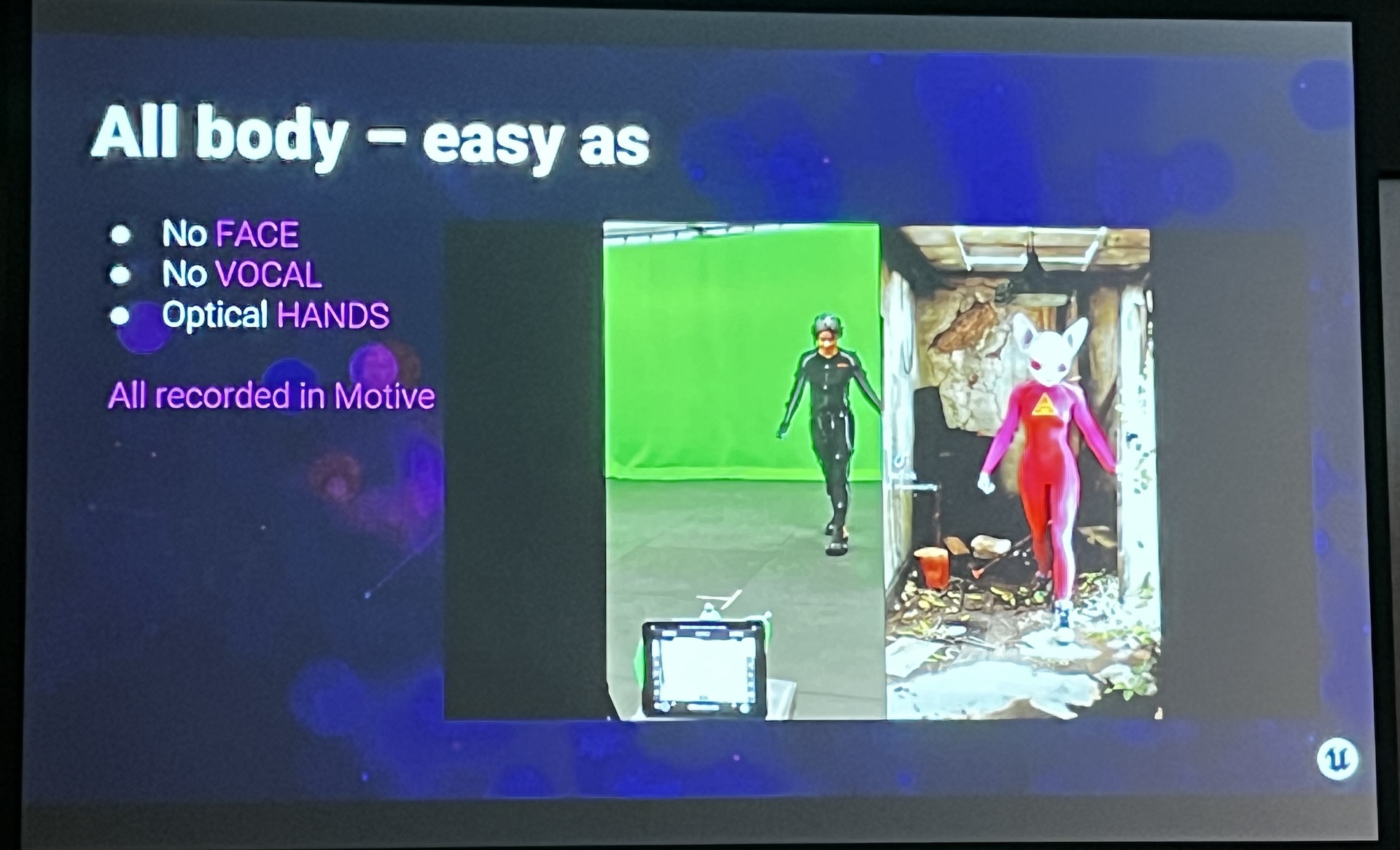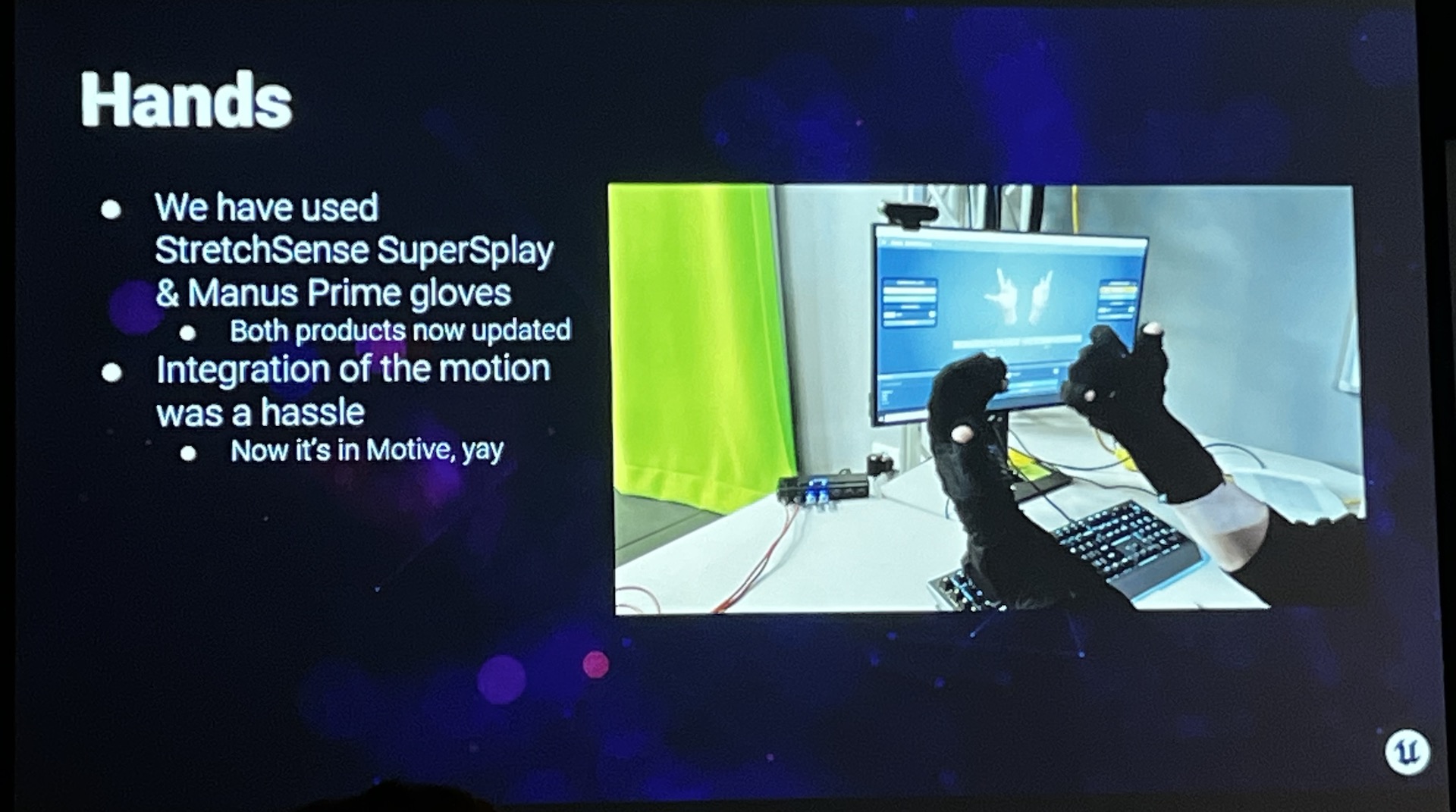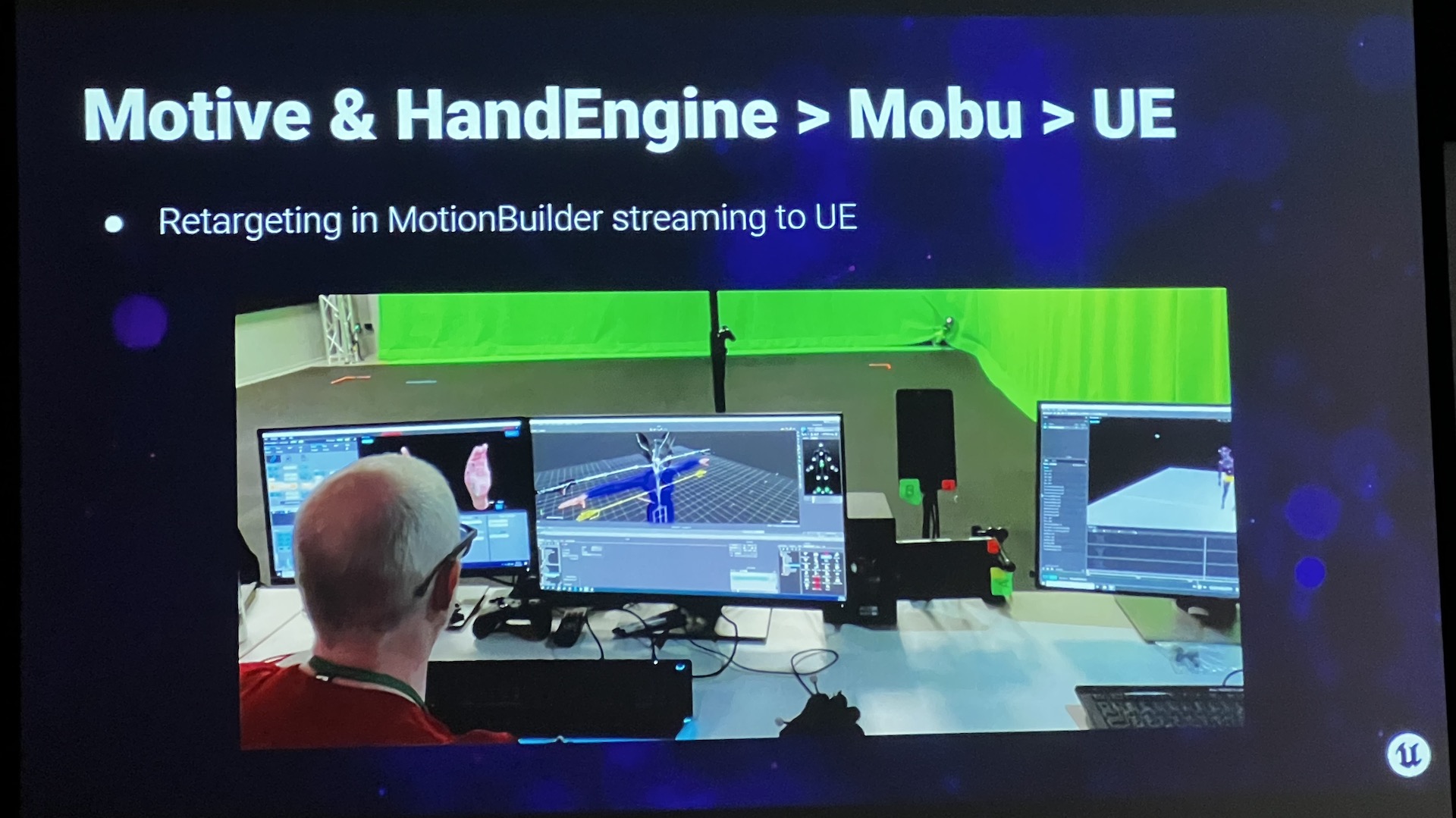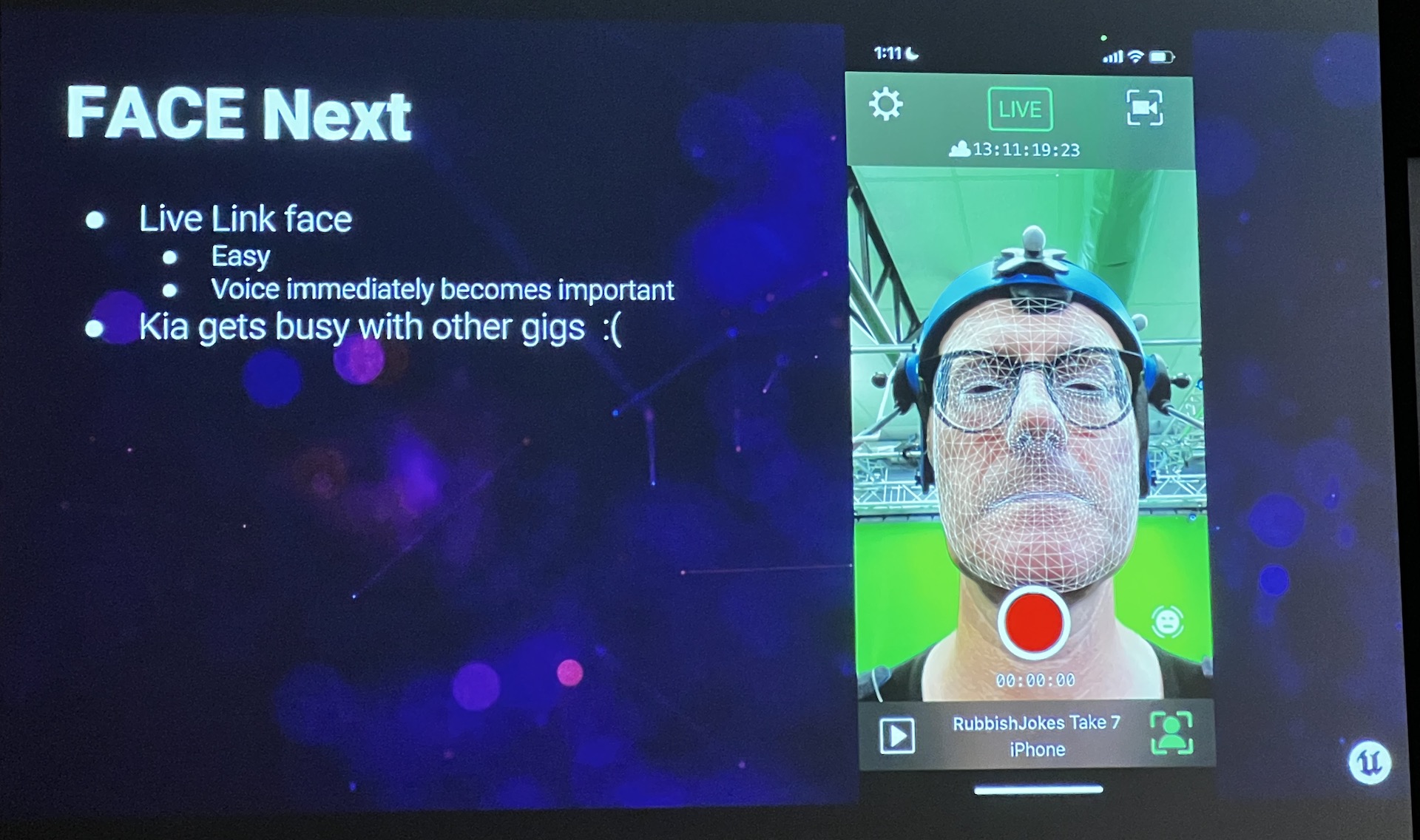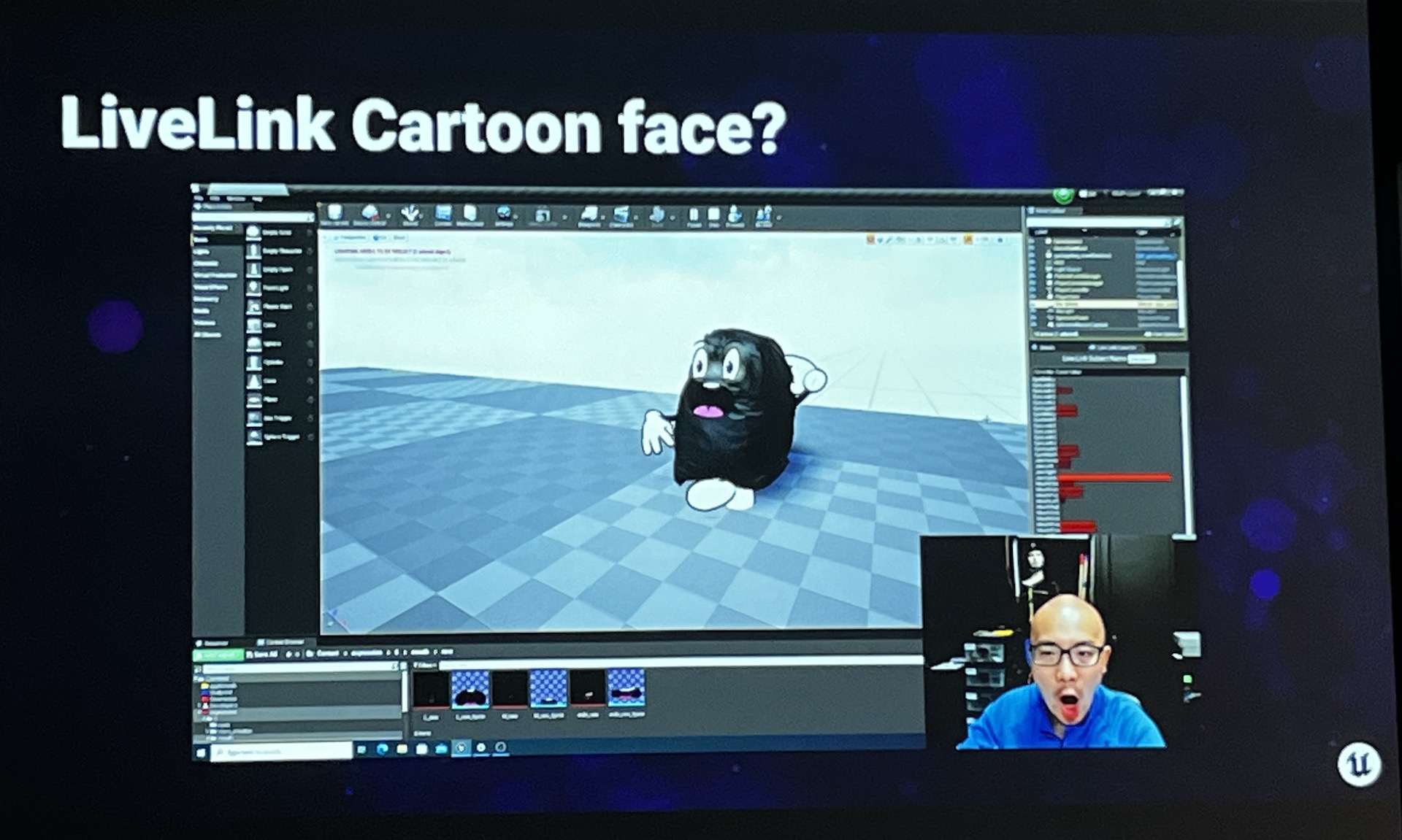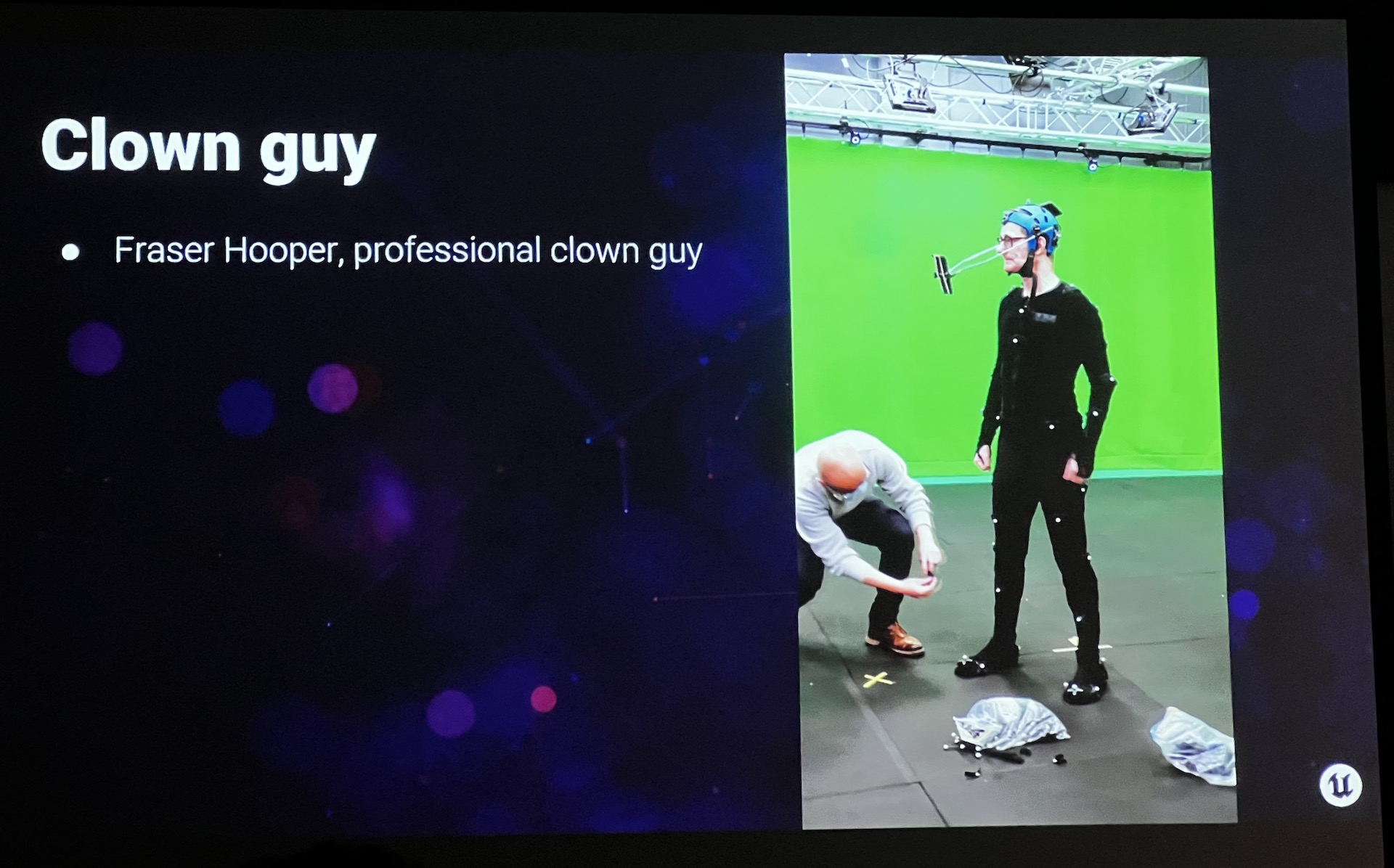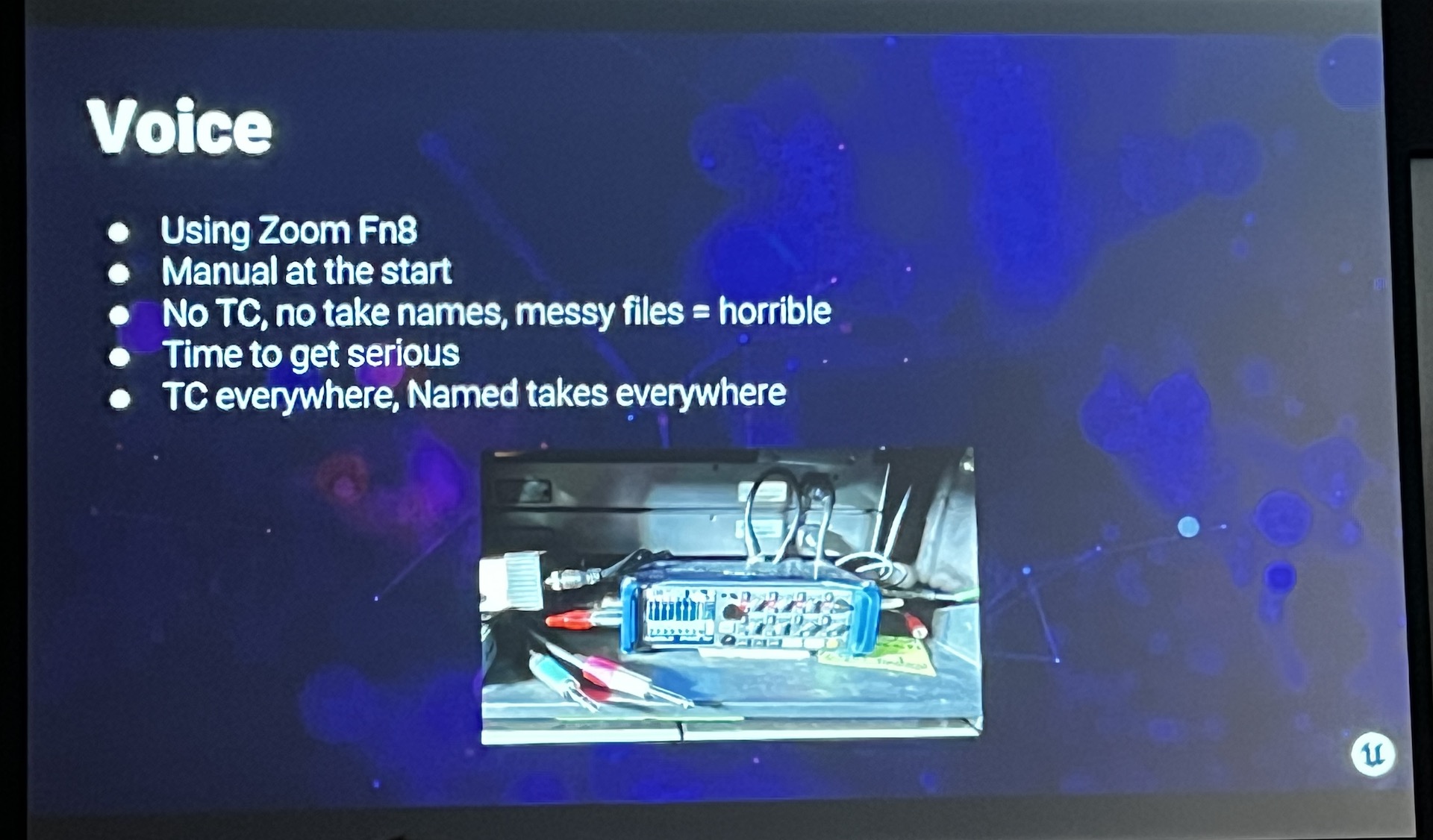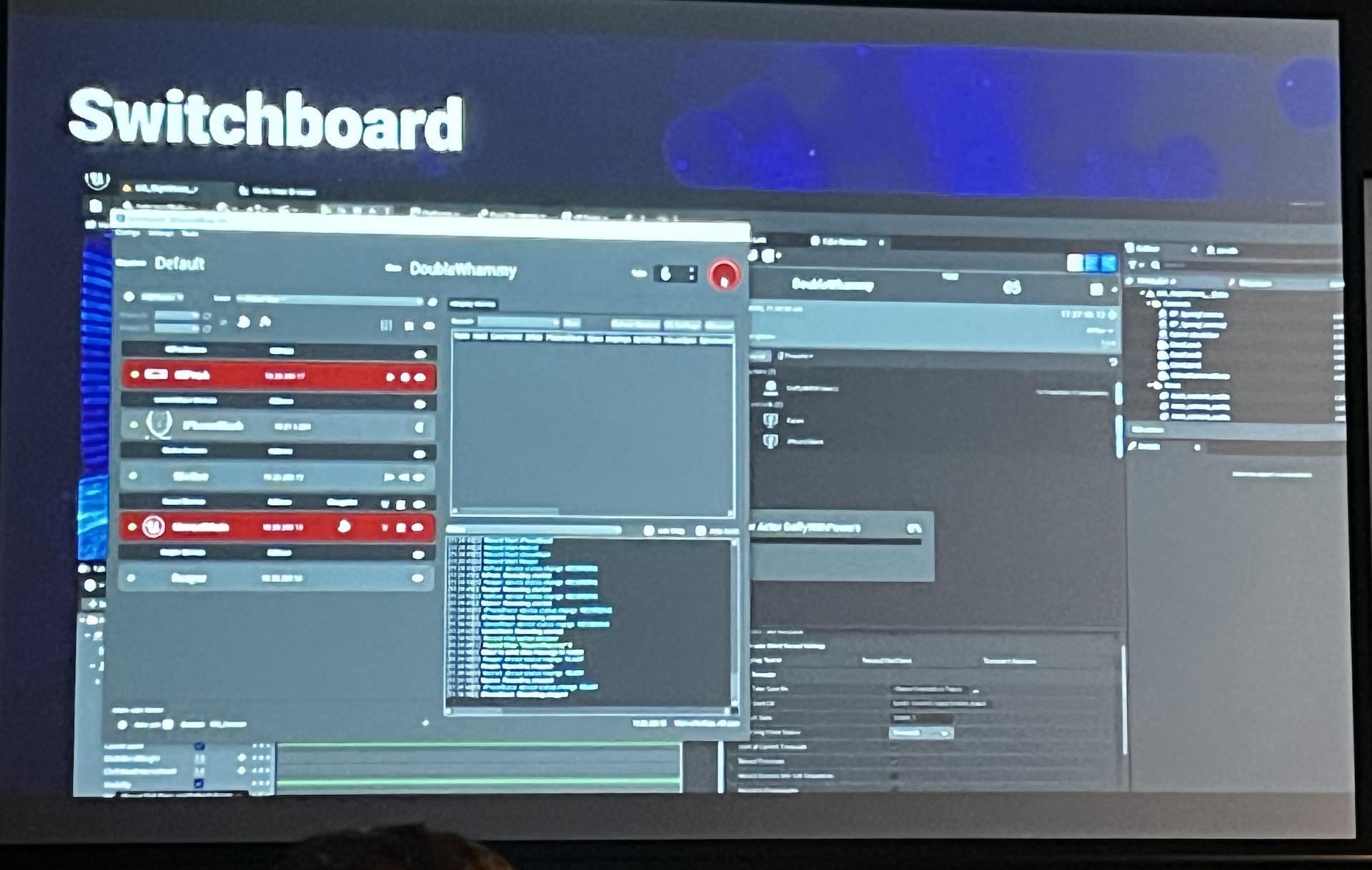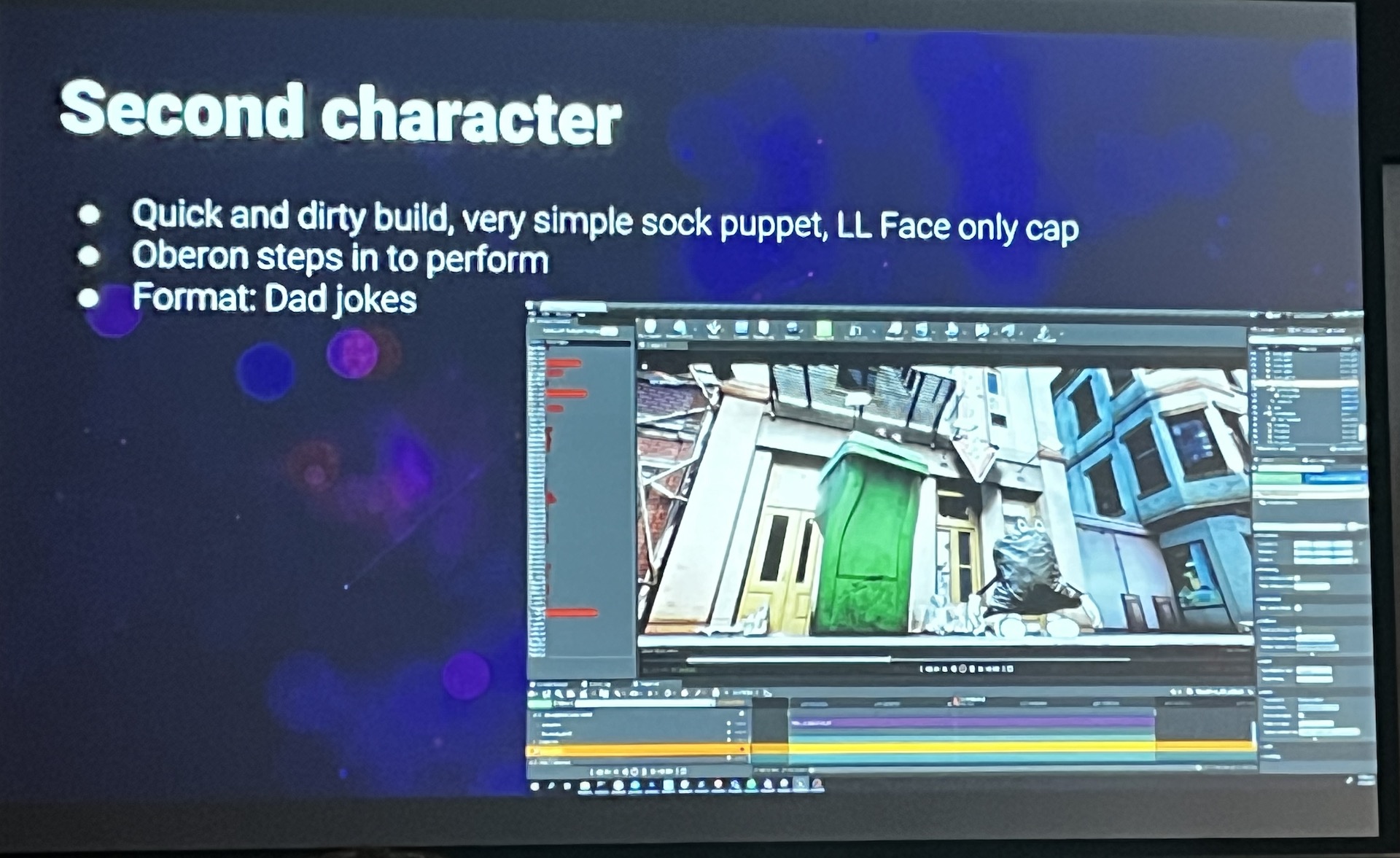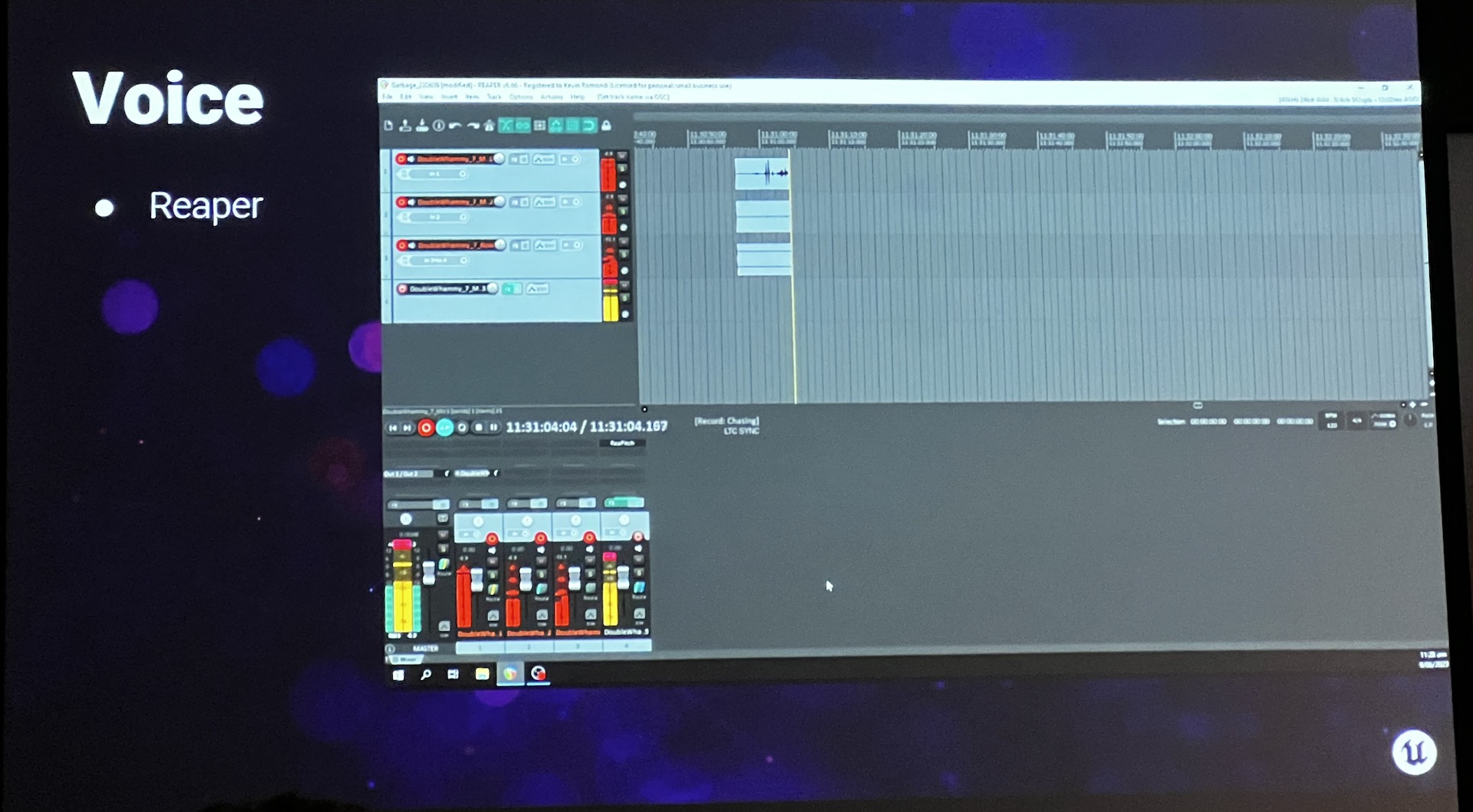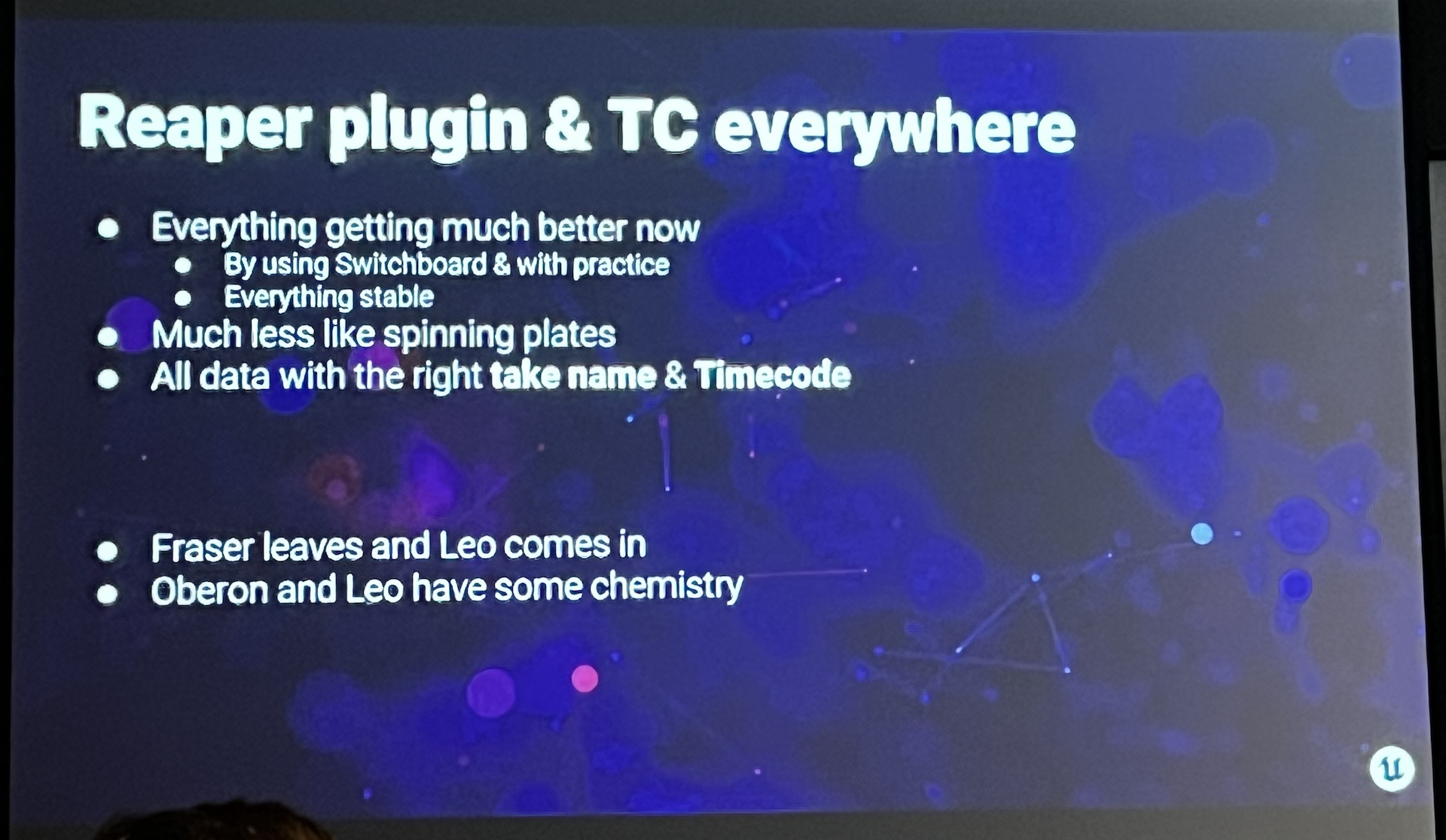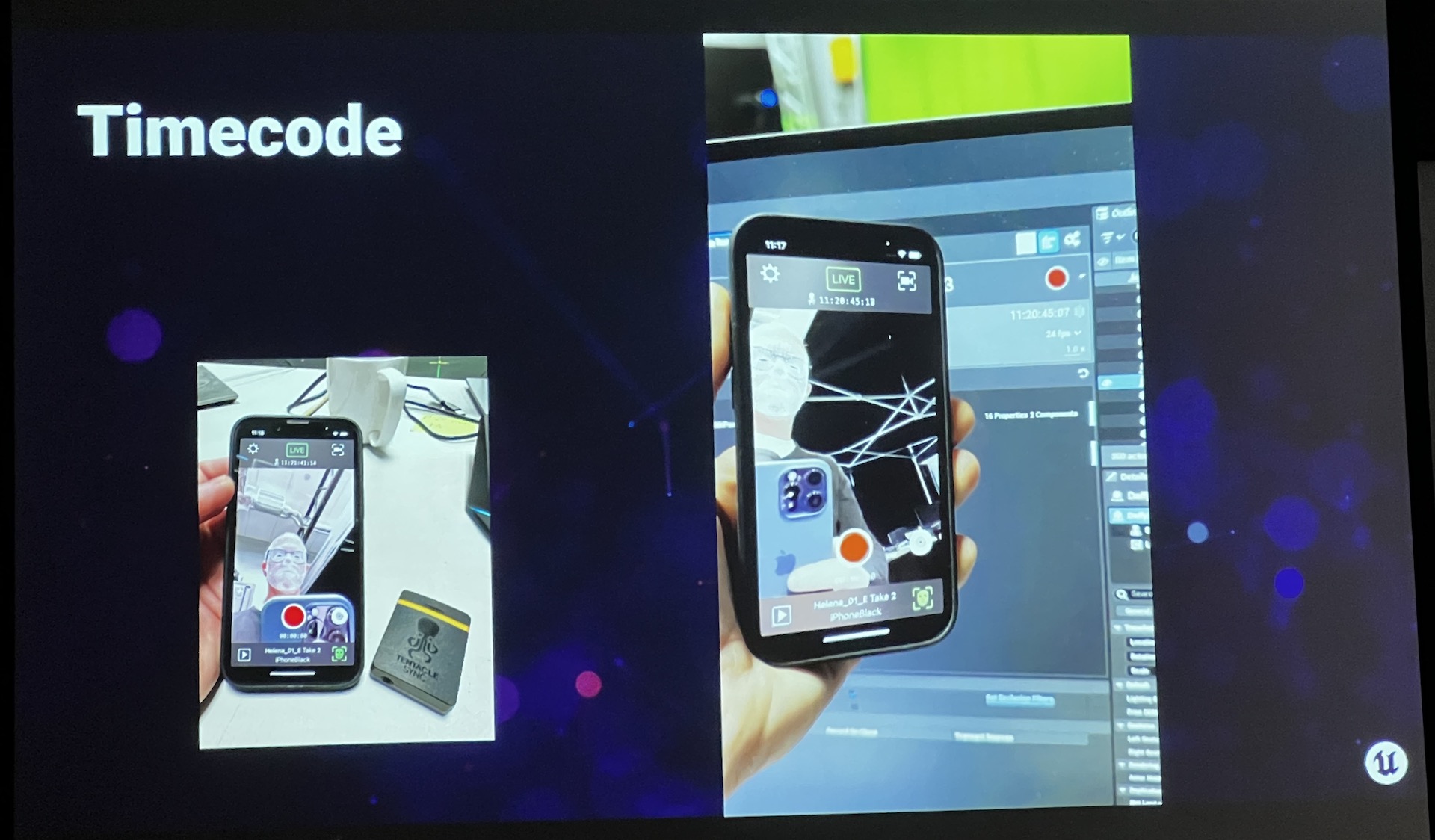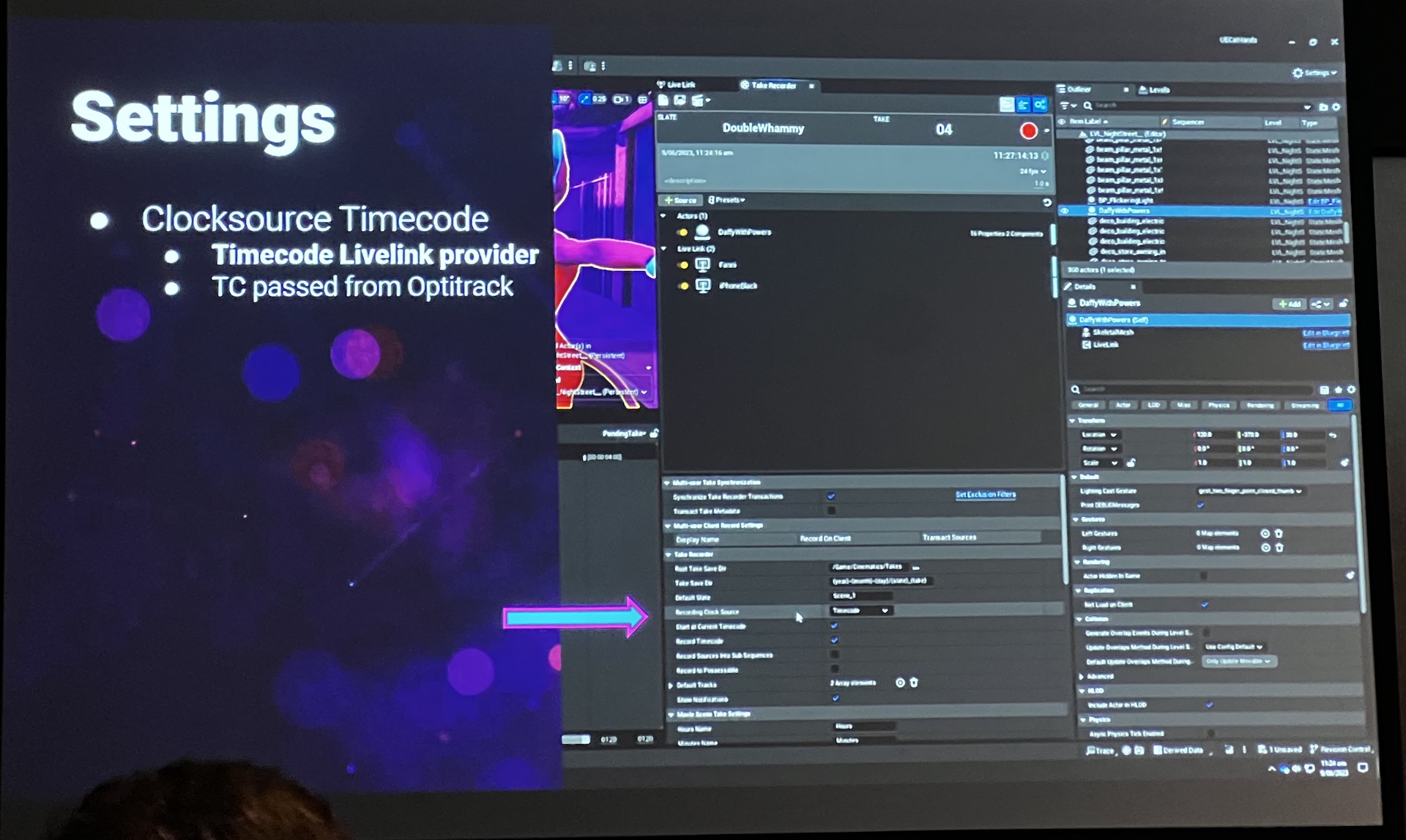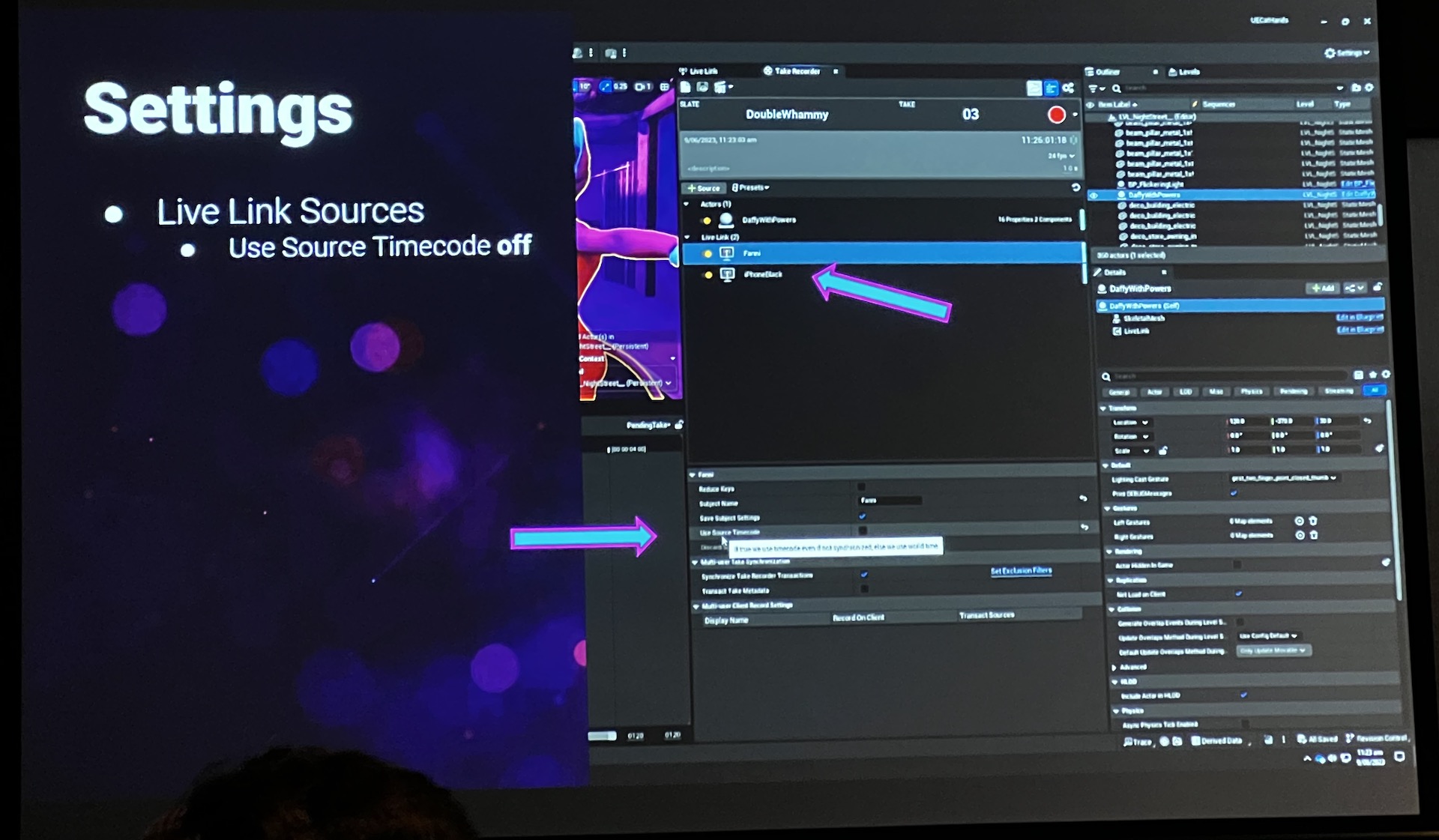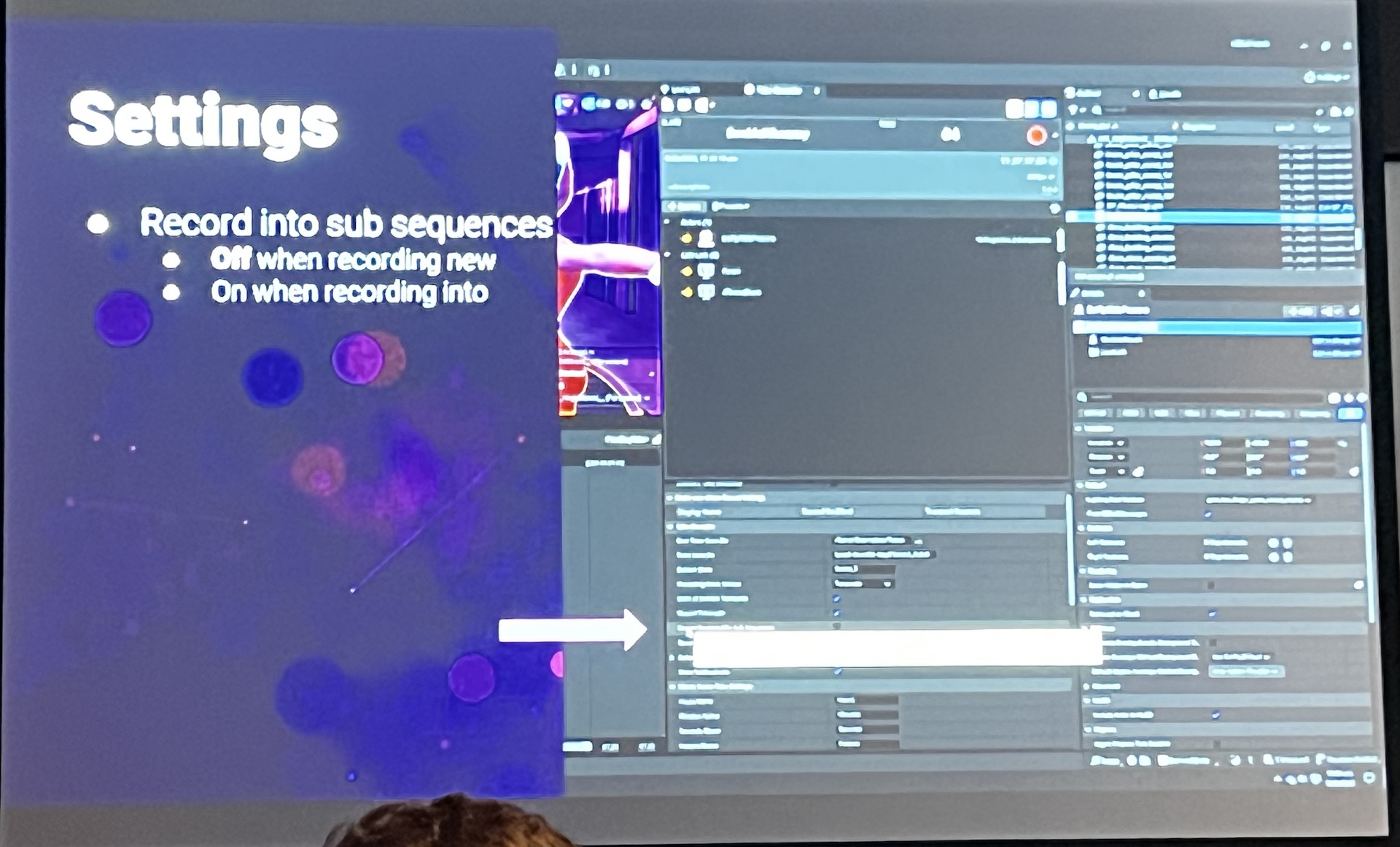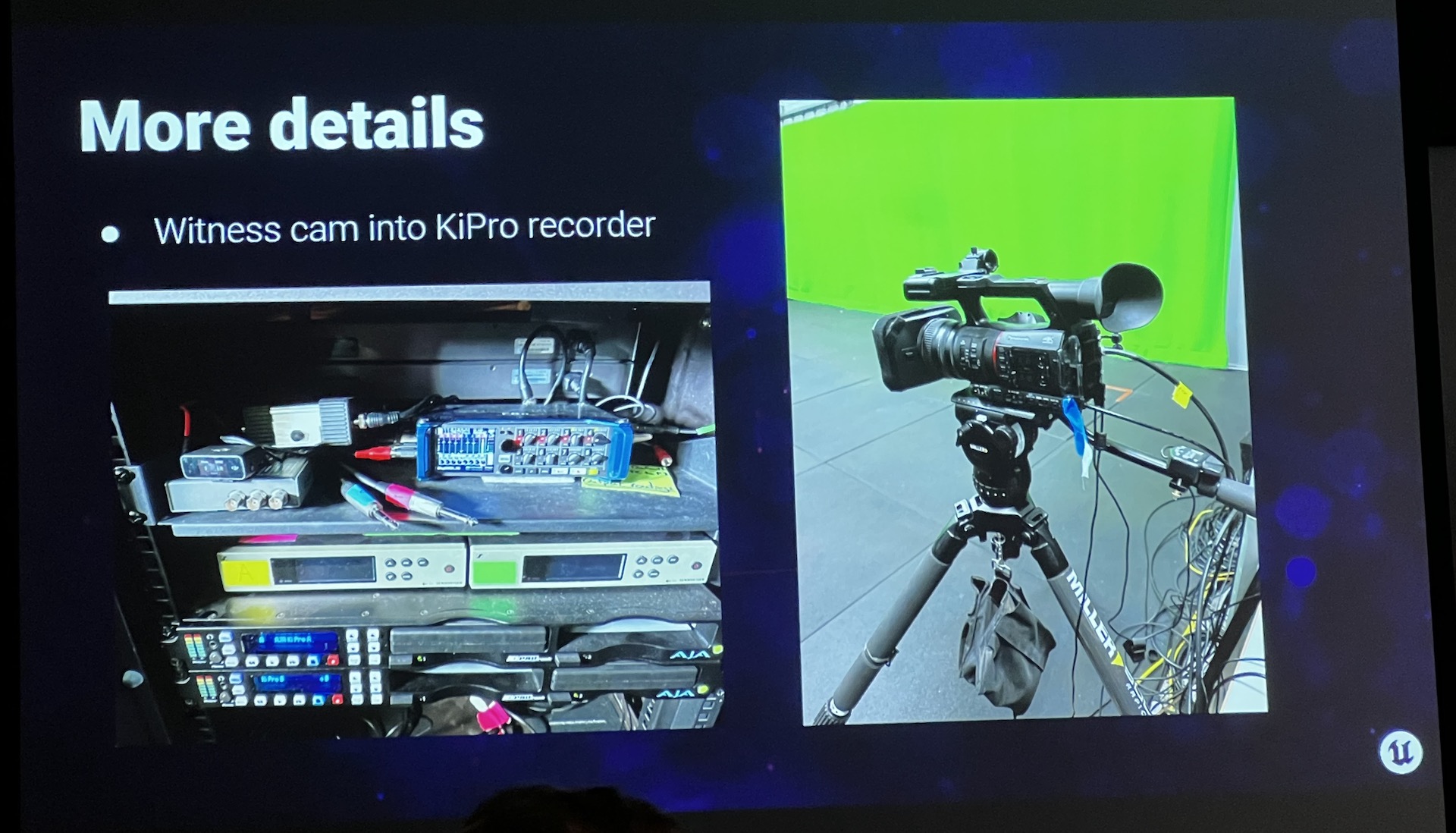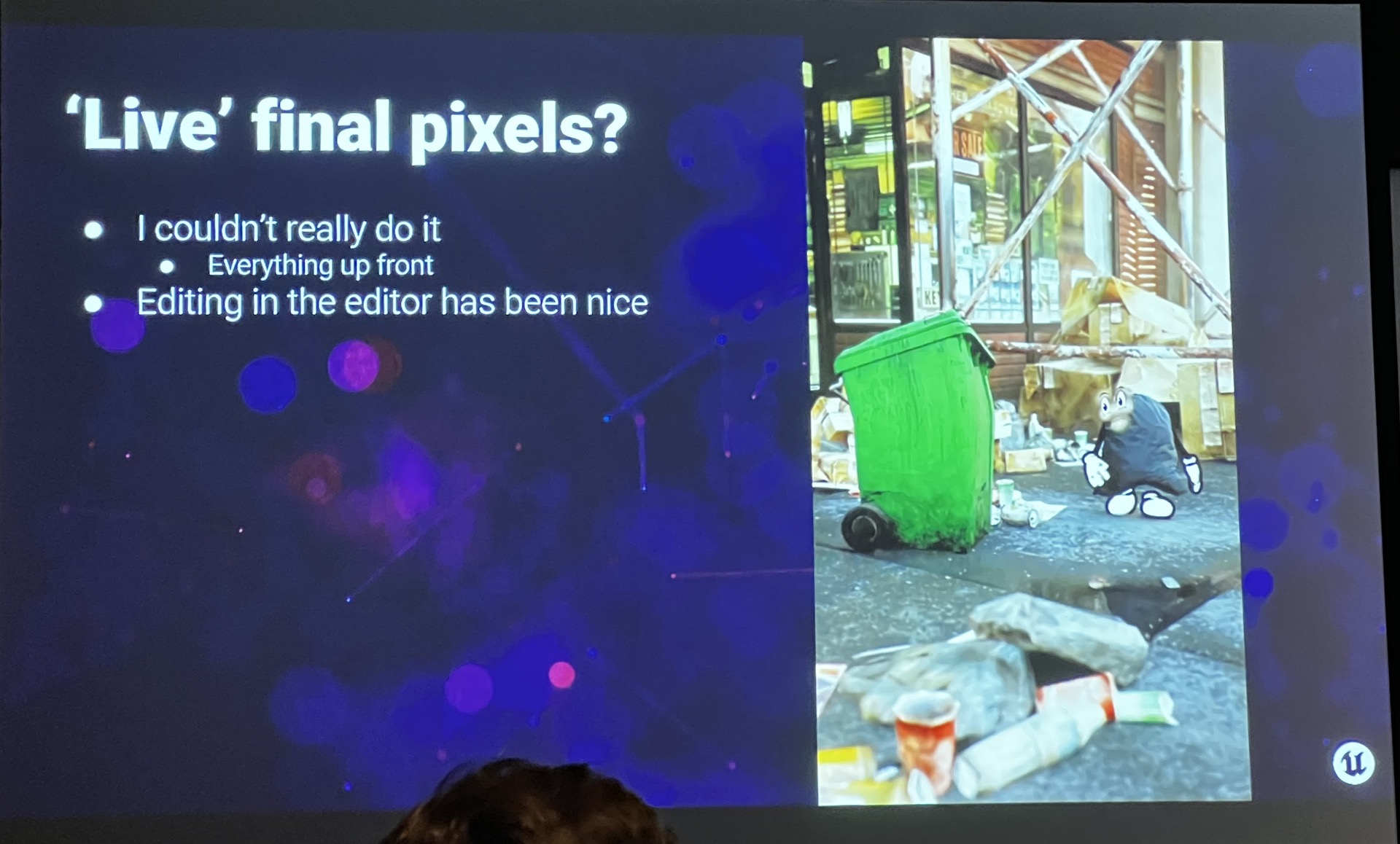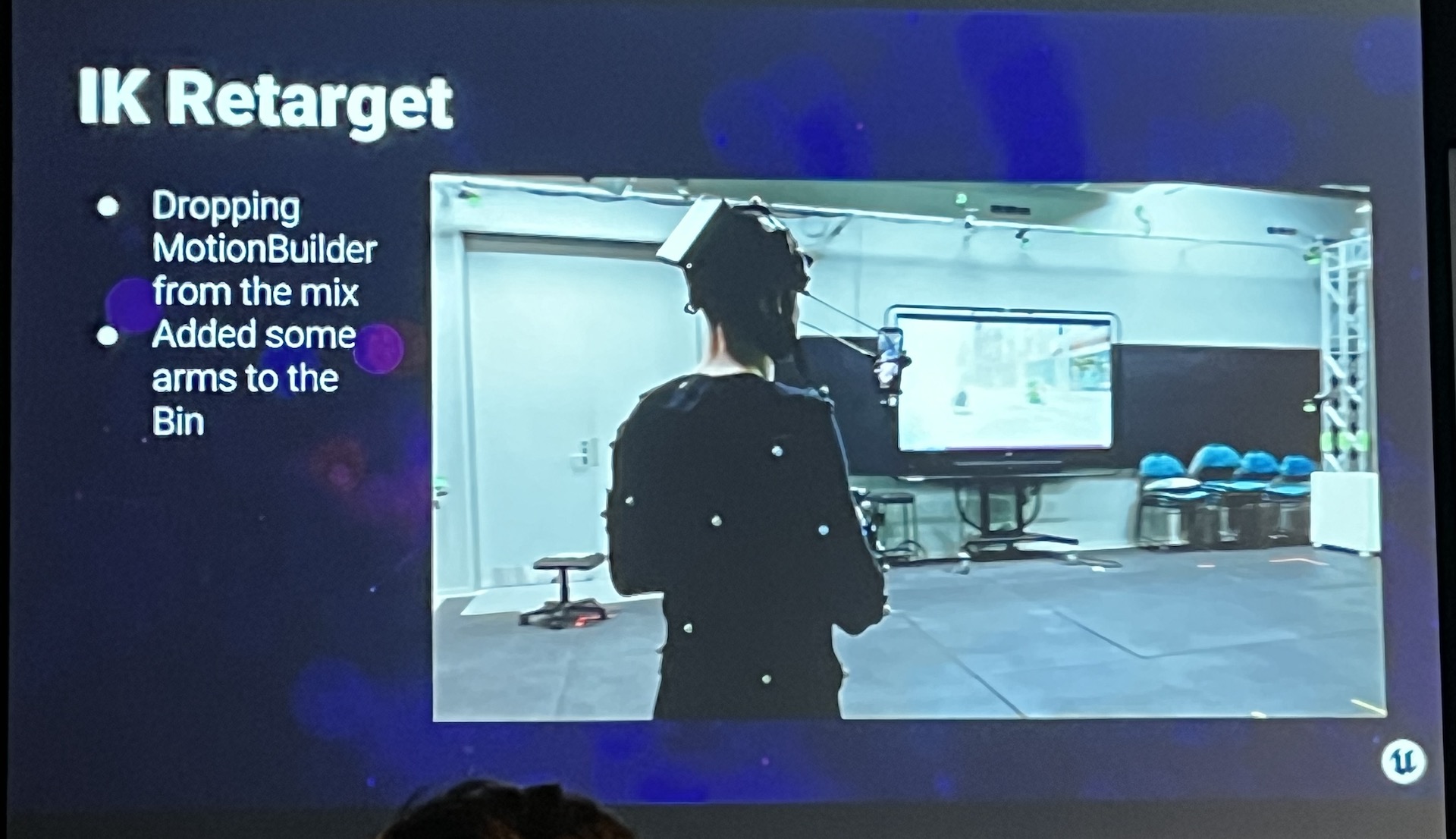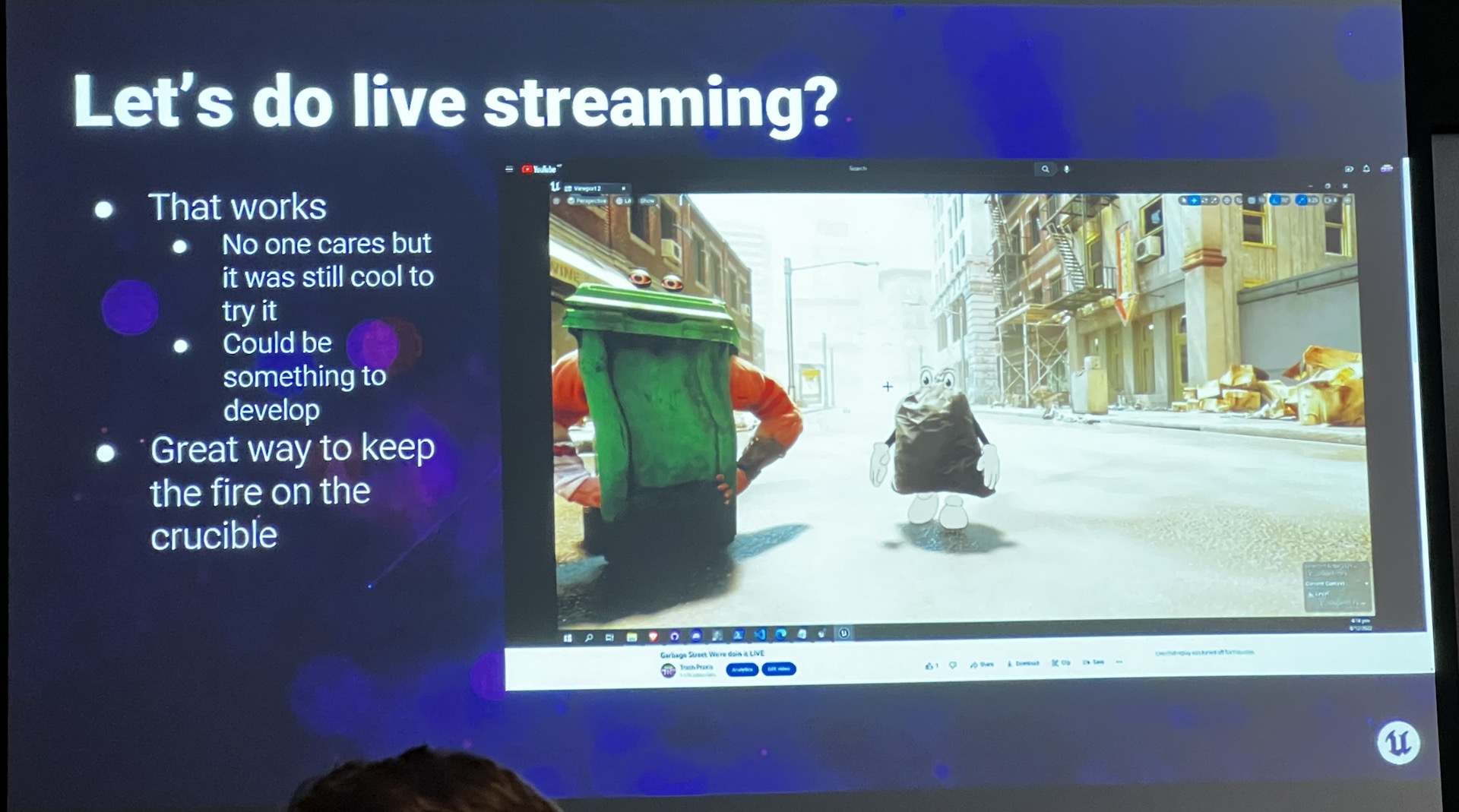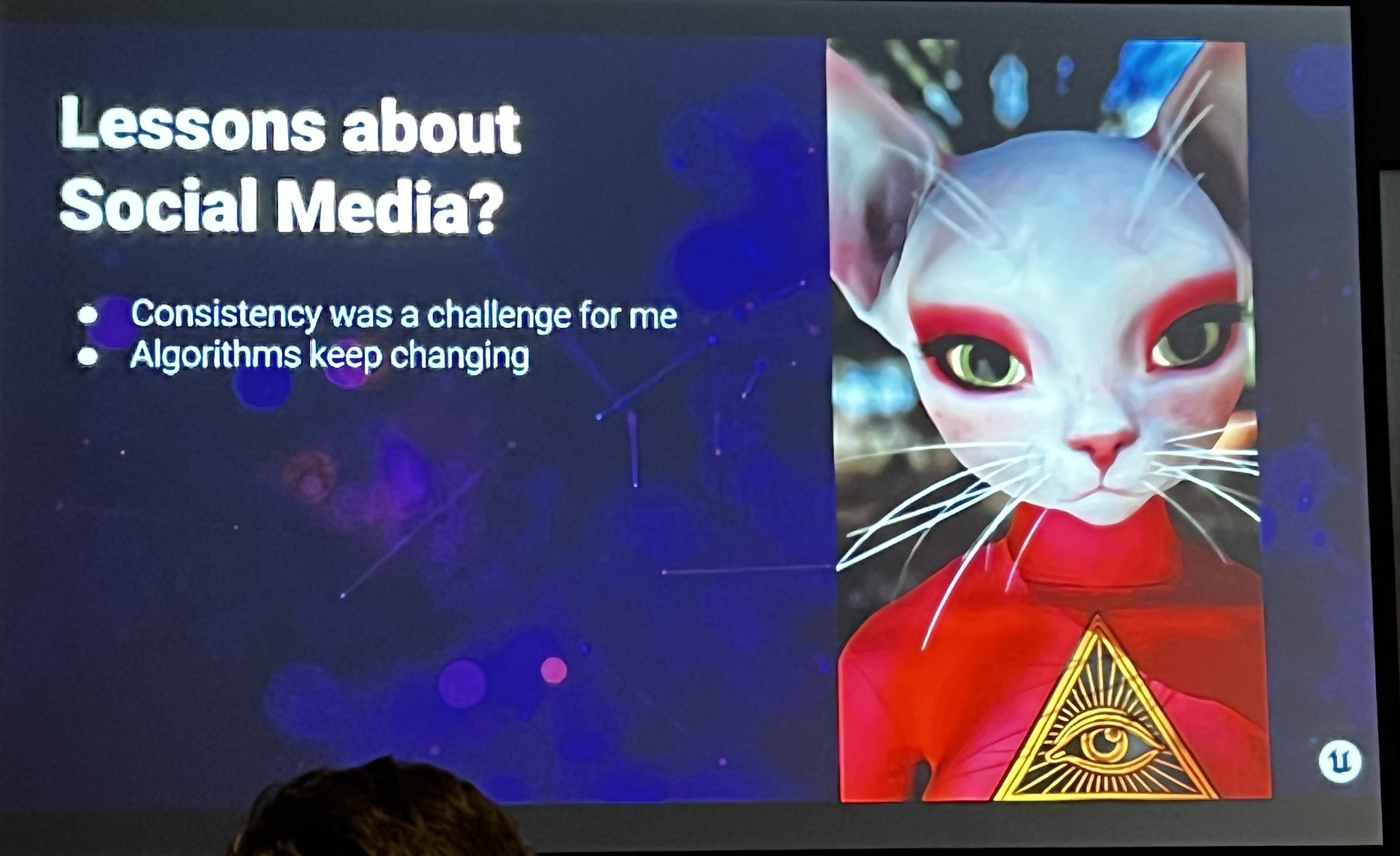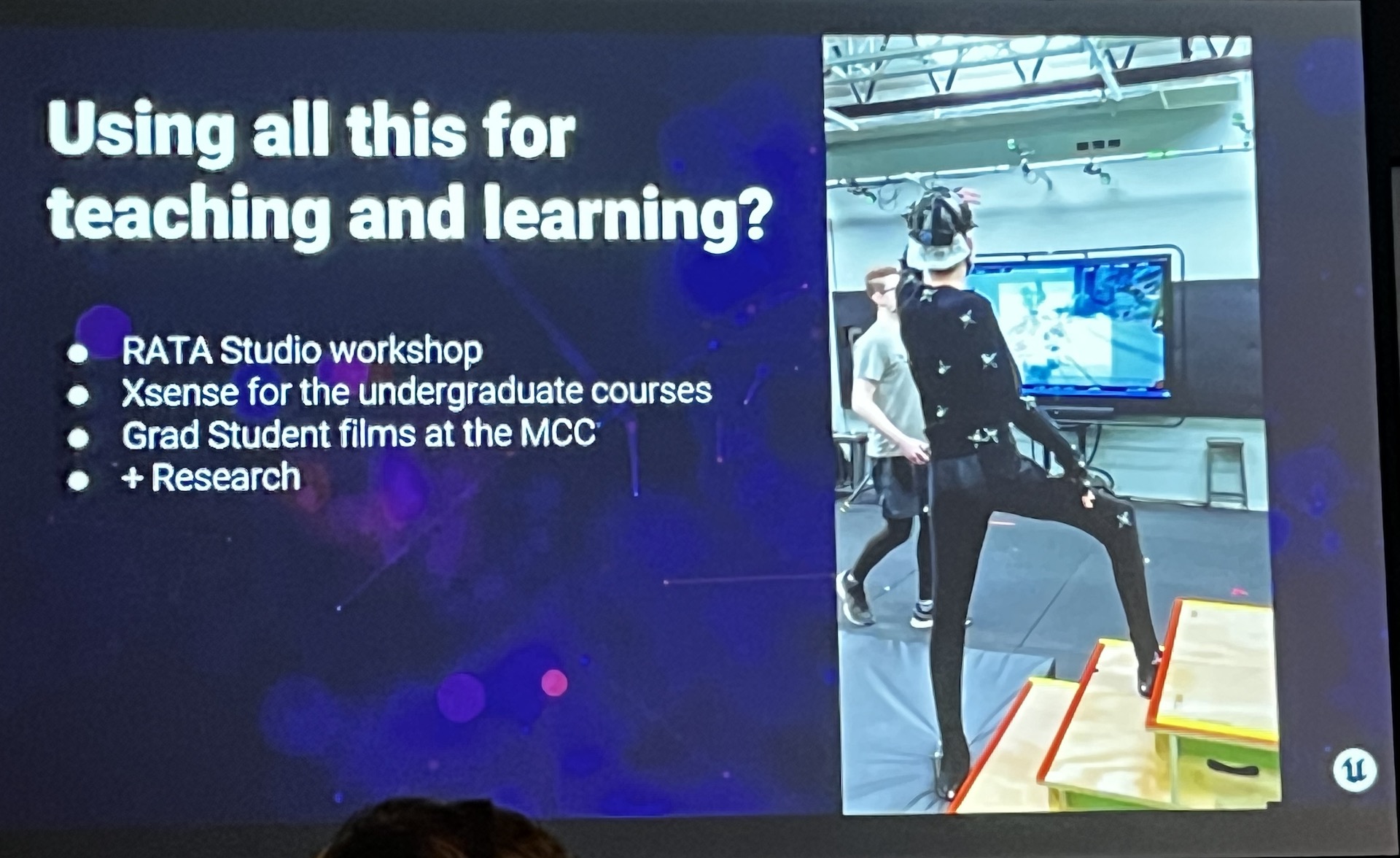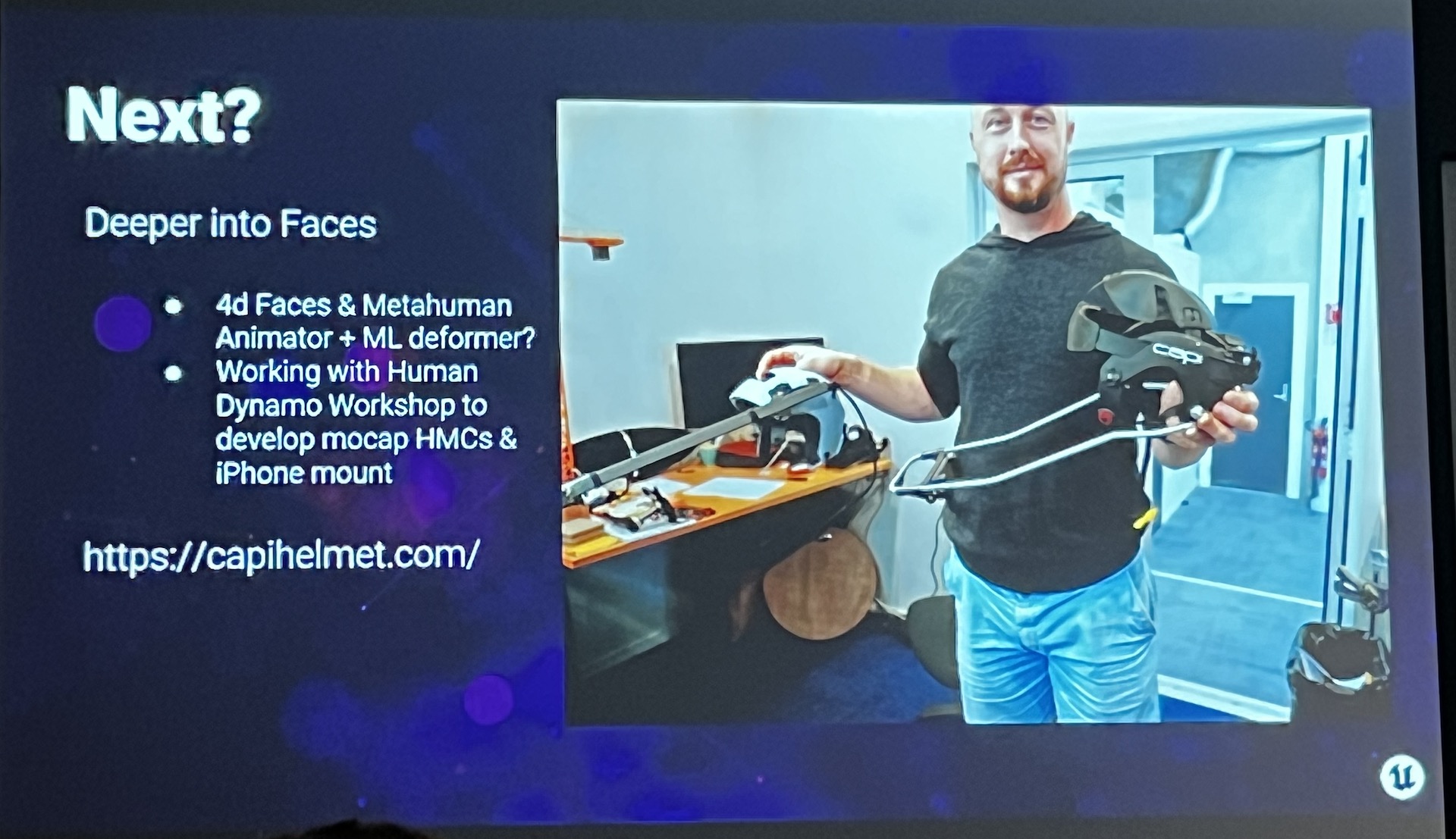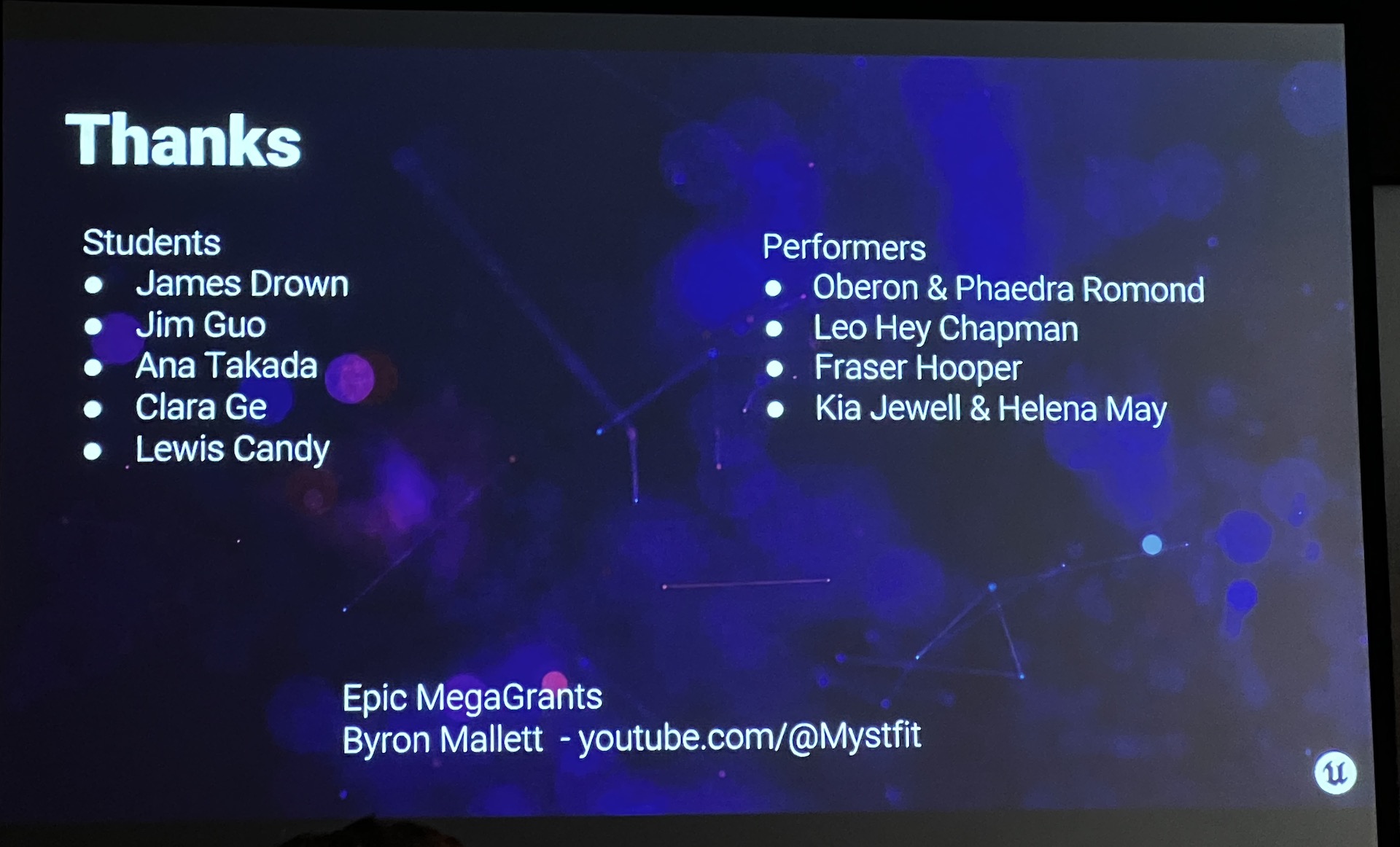 ---
The third session I attended was Photorealistic Digital Doubles for Feature Films: Technical Processing and Applications with Duncan Jones & Lyle Hardwicke.
To quote the schedule:
Myriad Studios works at the leading edge of film and gaming technology, customising solutions using LiDAR, Cyber Scanning, Texturing and Photogrammetry to create high detail 3D digital doubles and simulations essential to the modern film, game, virtual reality and augmented reality production. This session will discuss how Myriad combines the power of Reality Capture and Unreal Engine to meet film production needs and exceed client expectations.
It was a really great and interesting talk!
Here's some photos of the slides: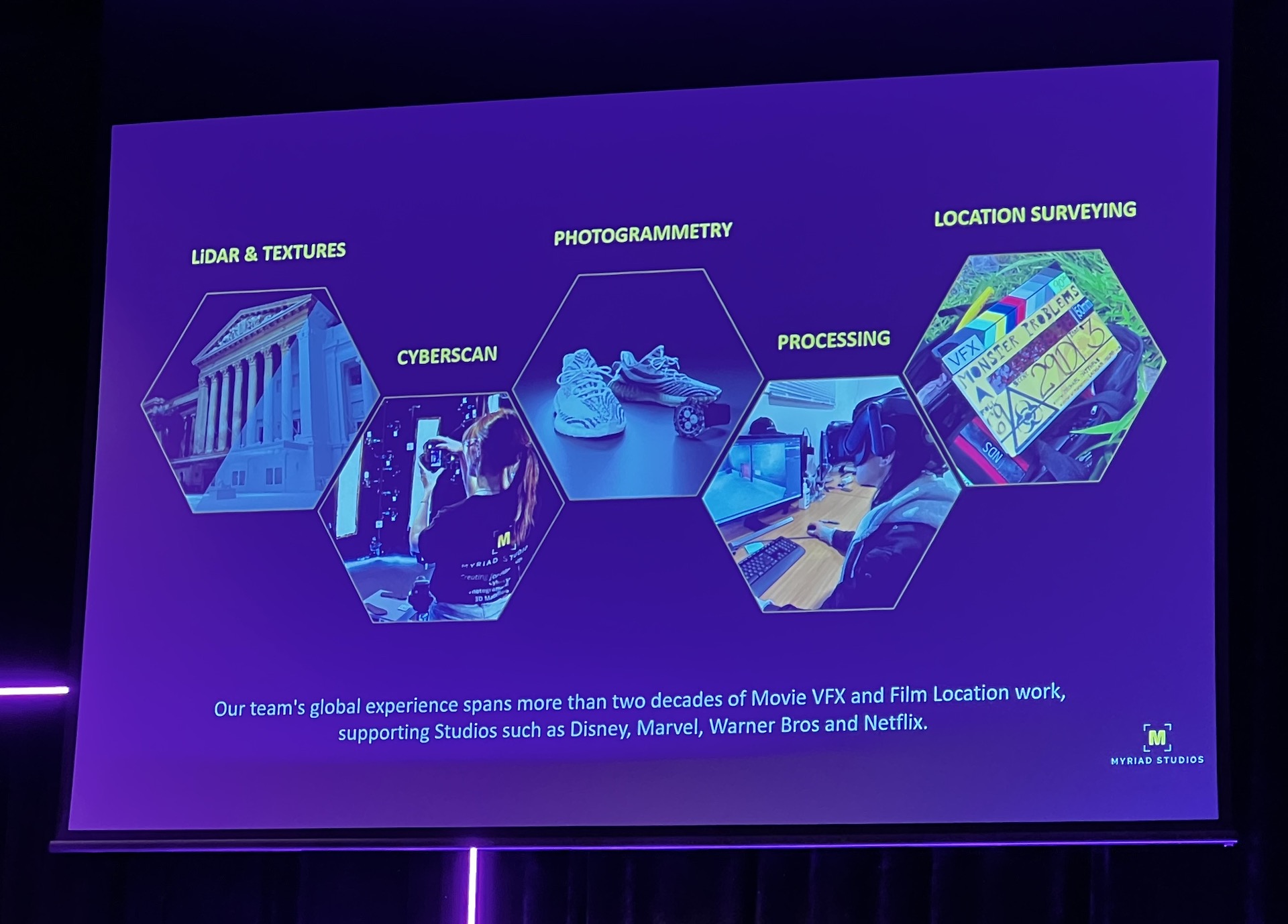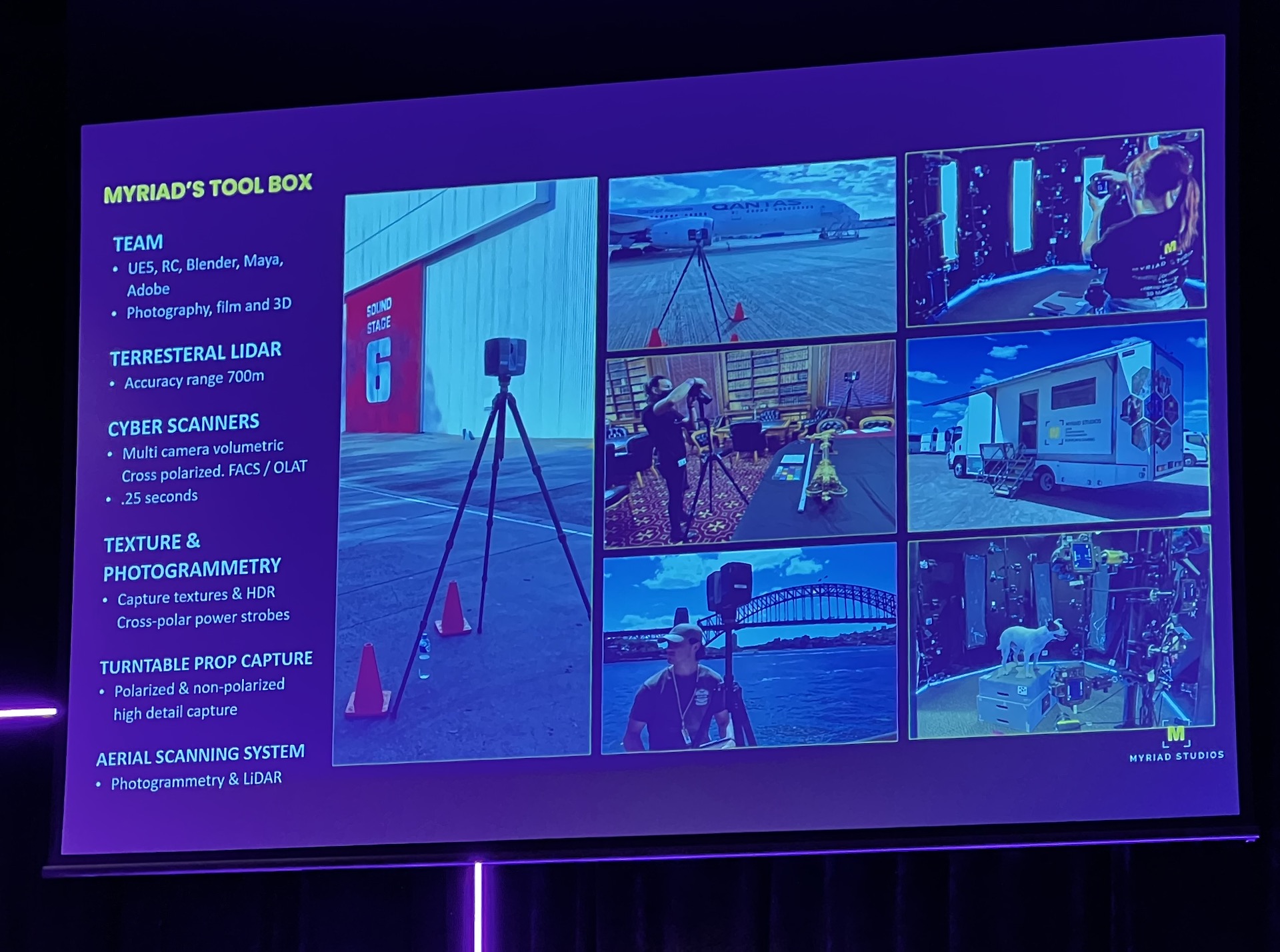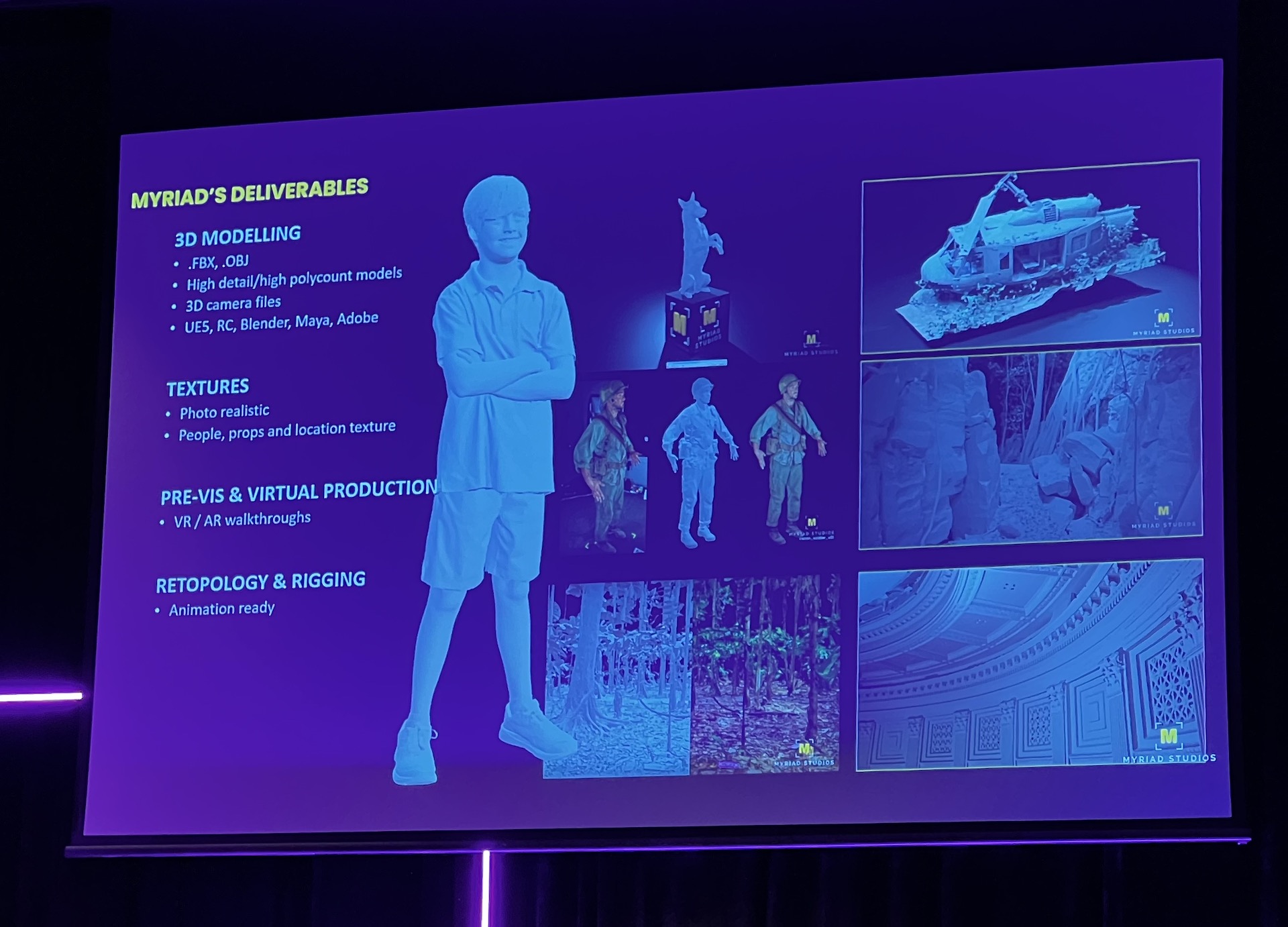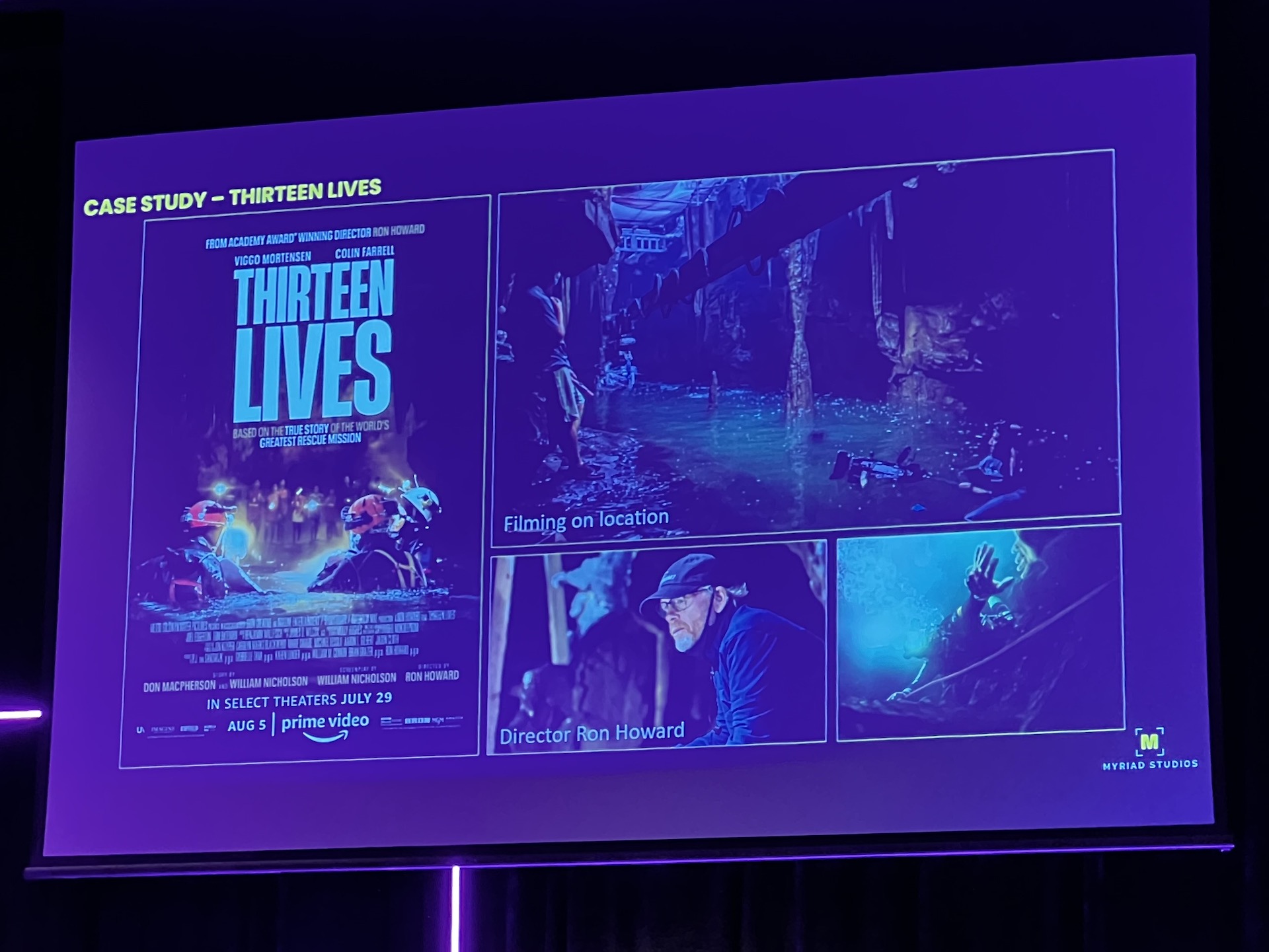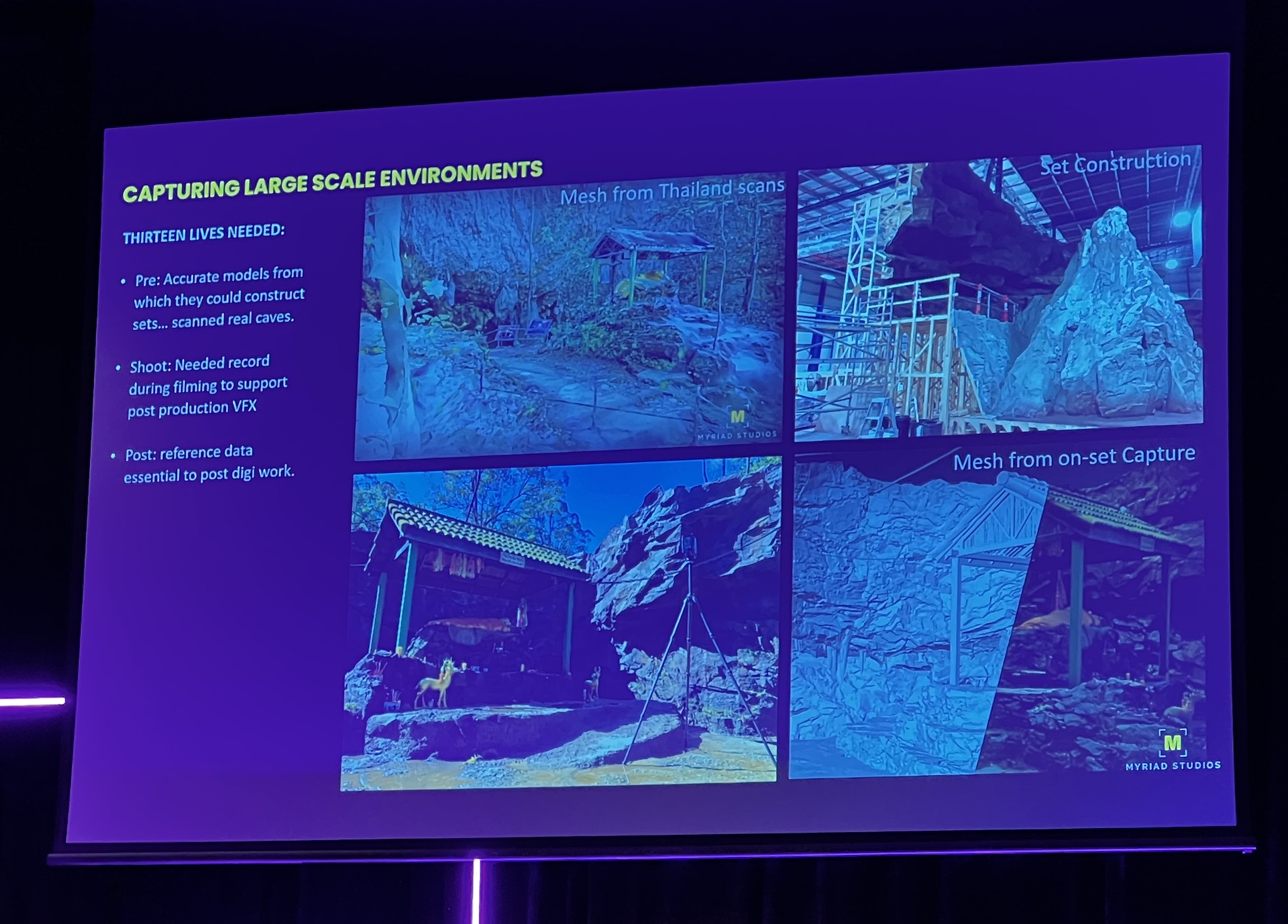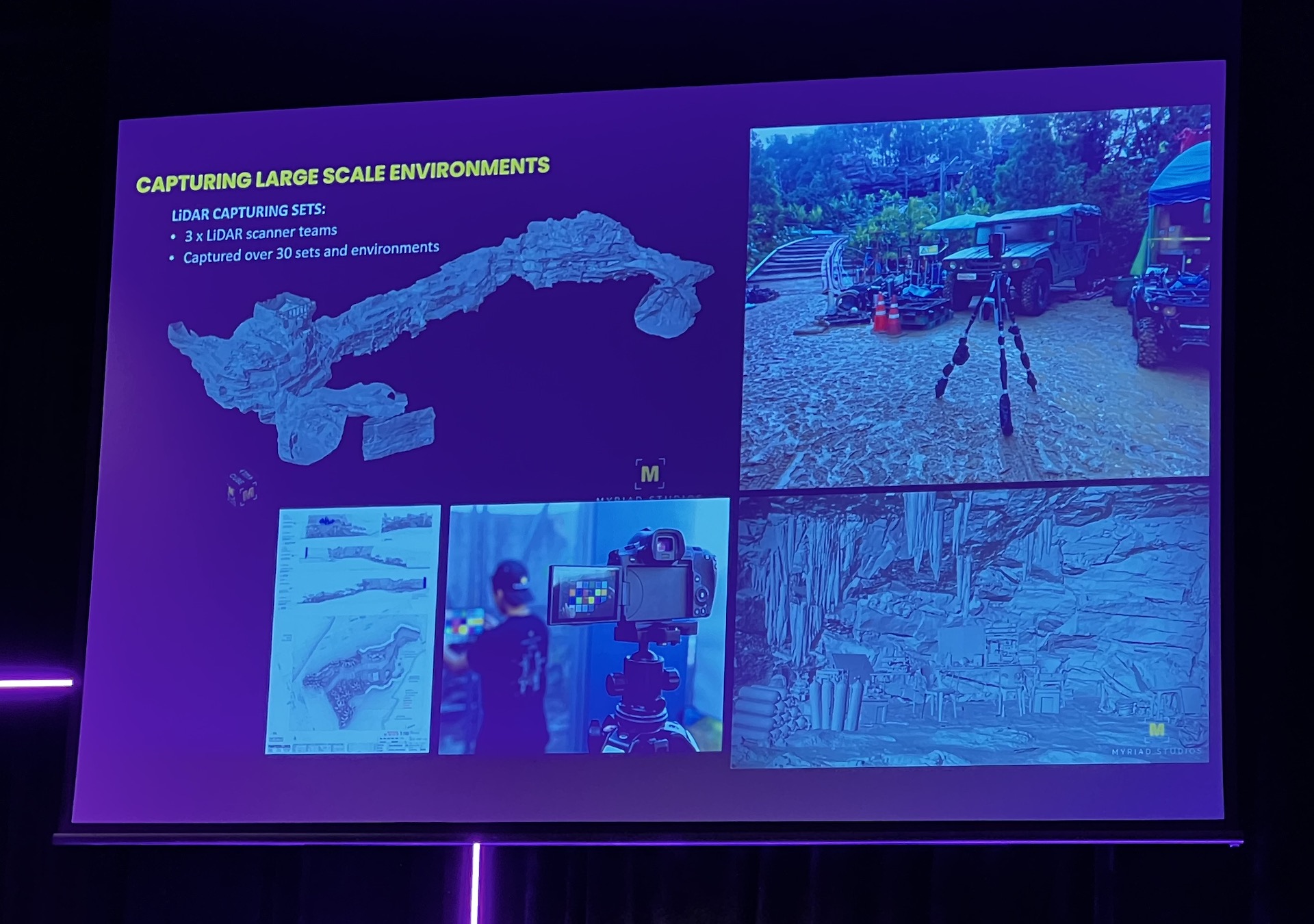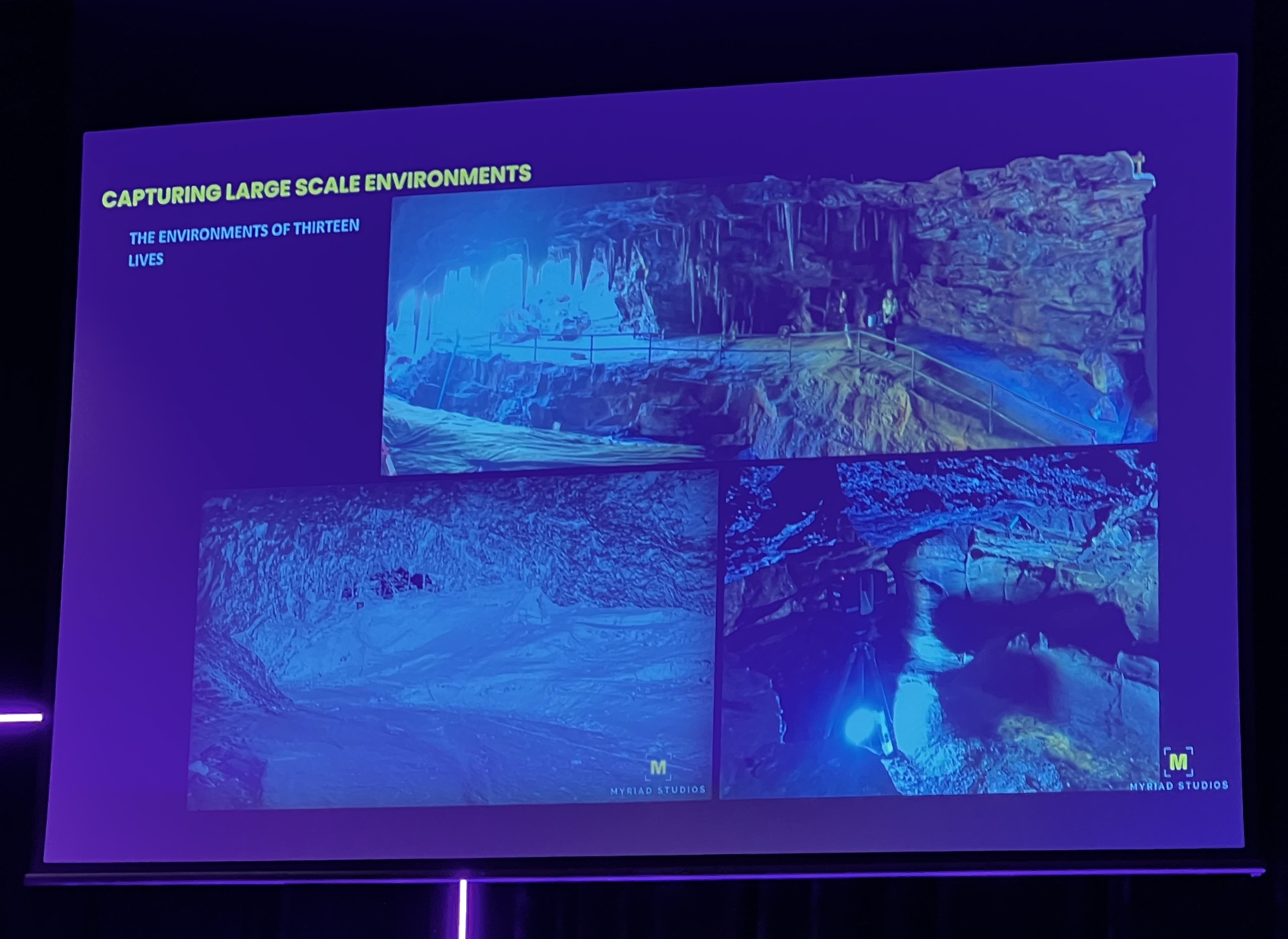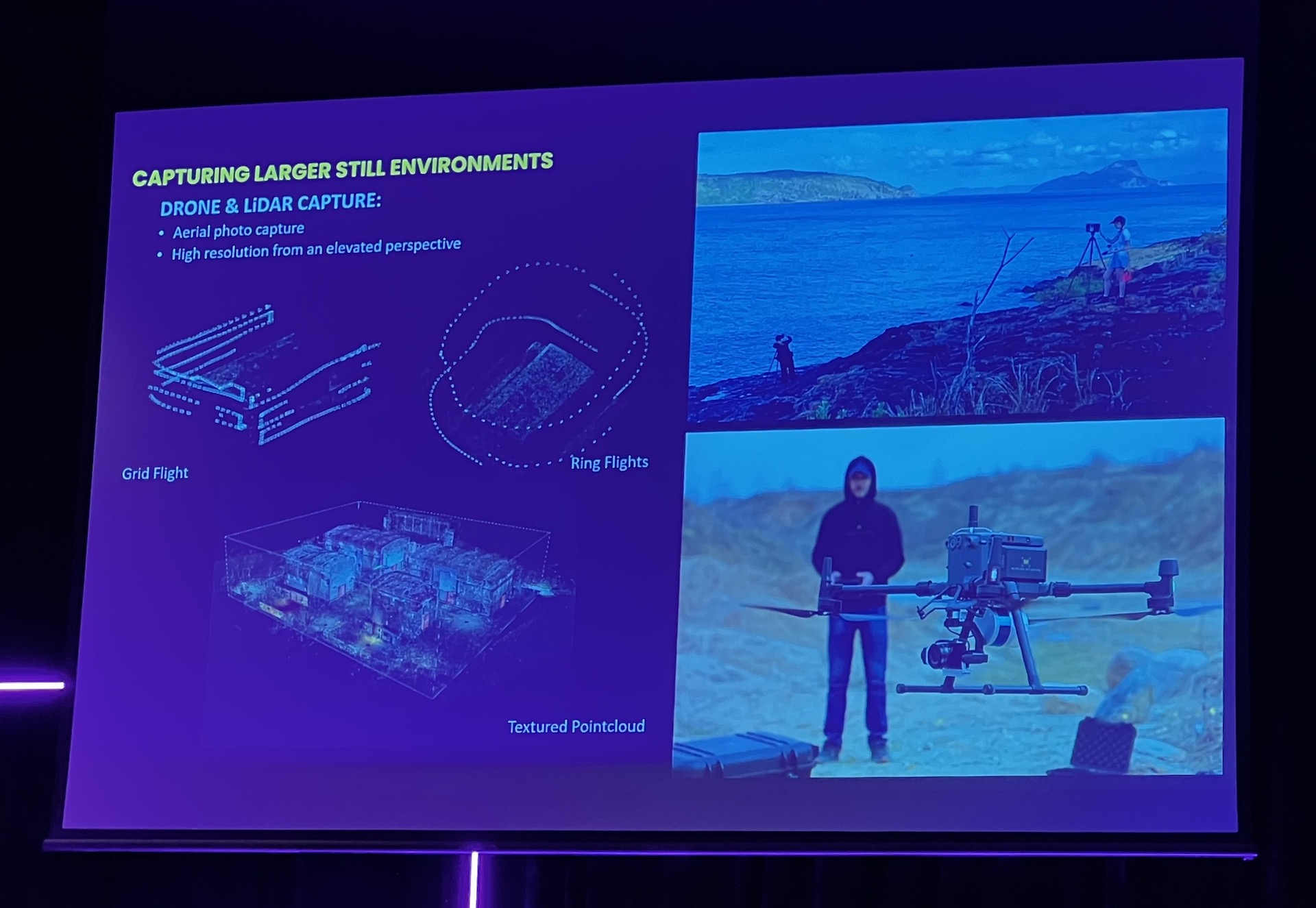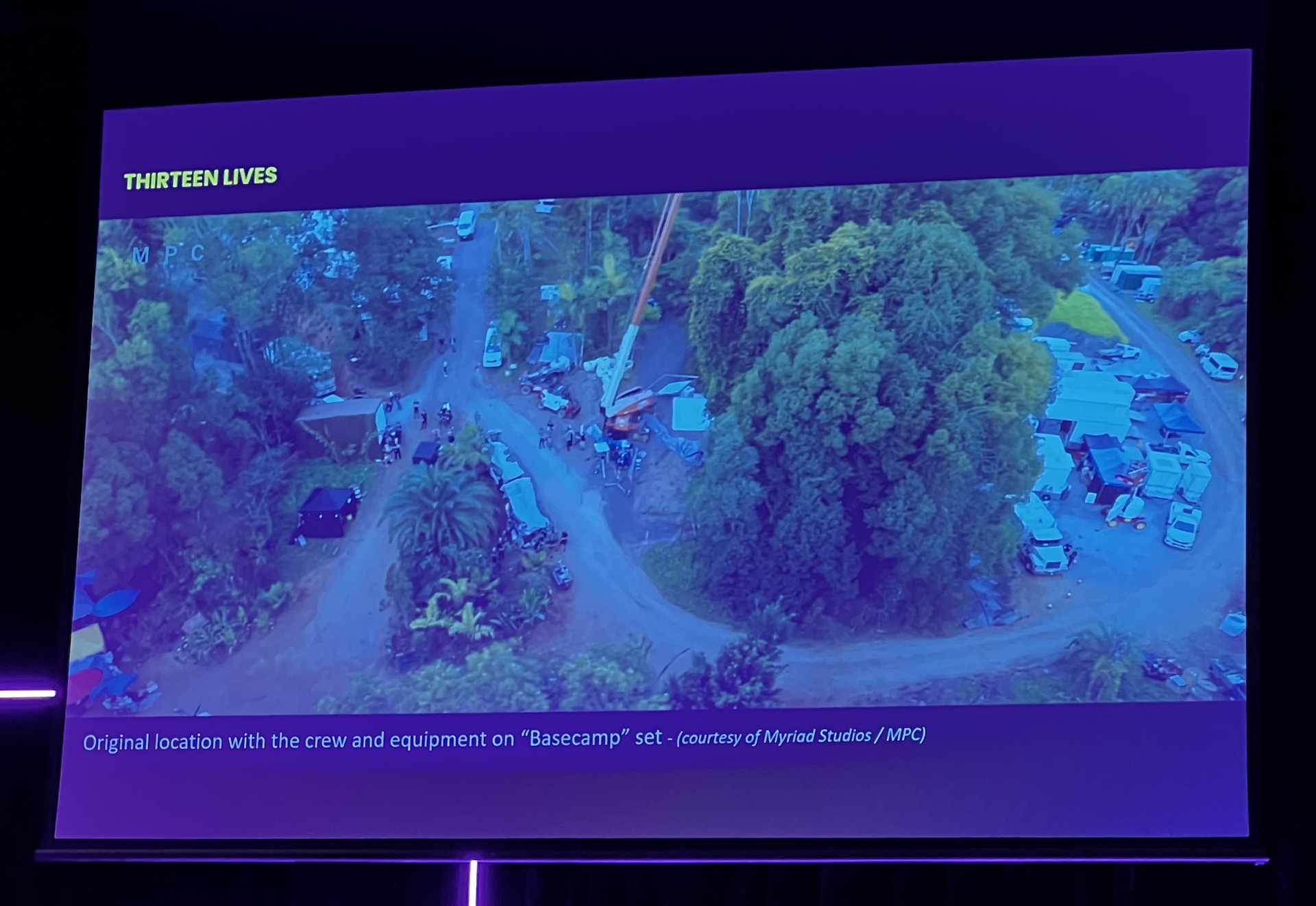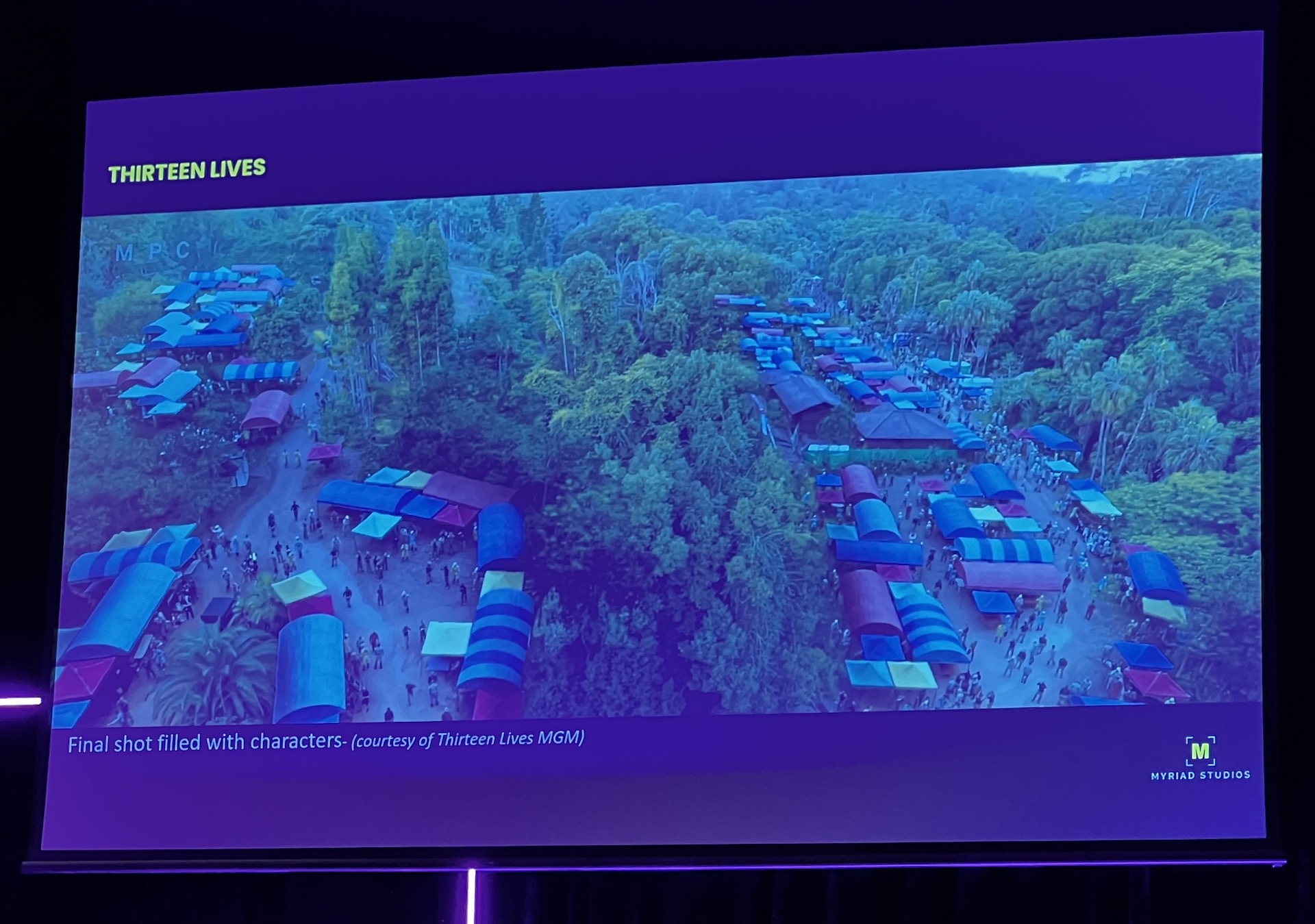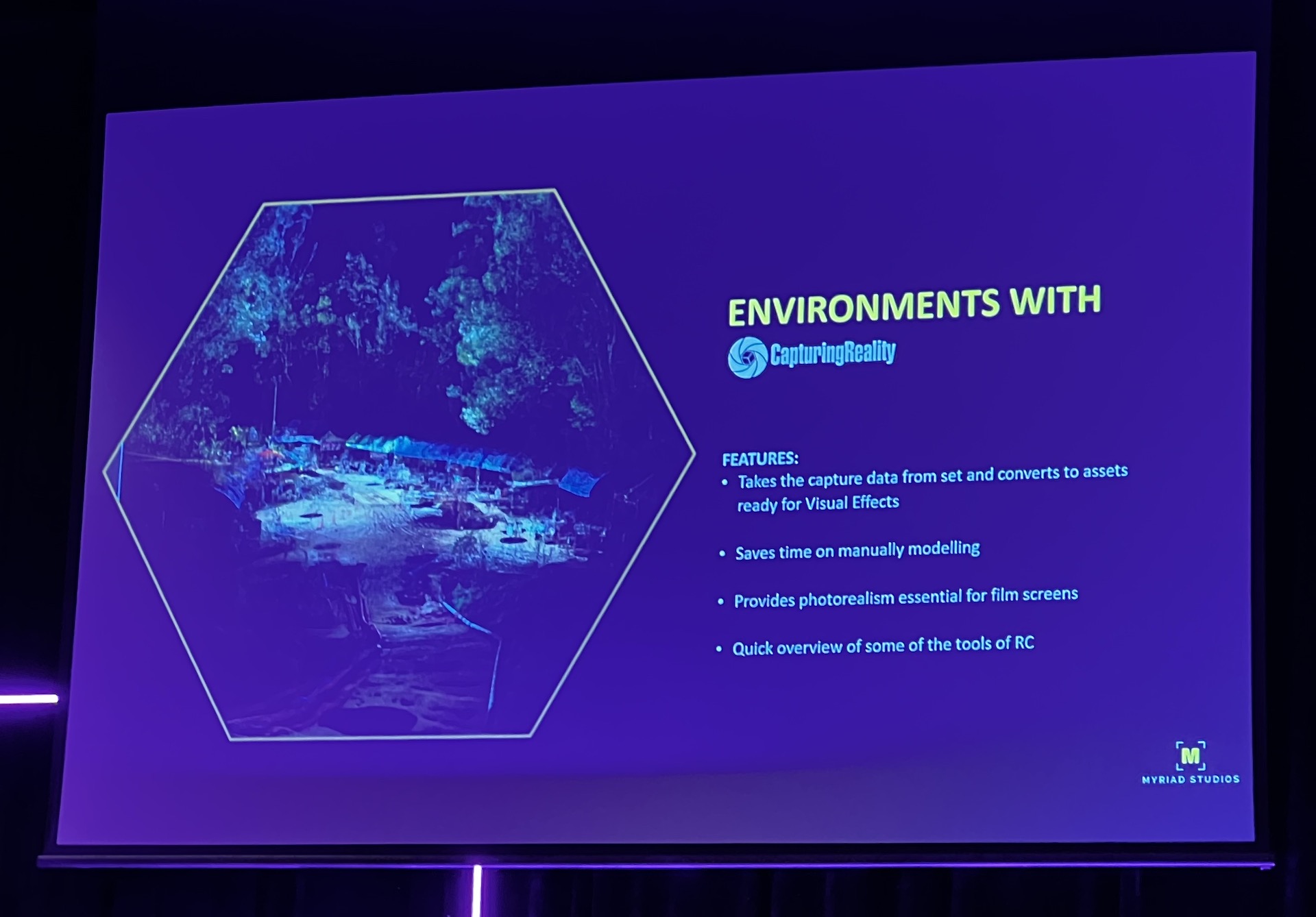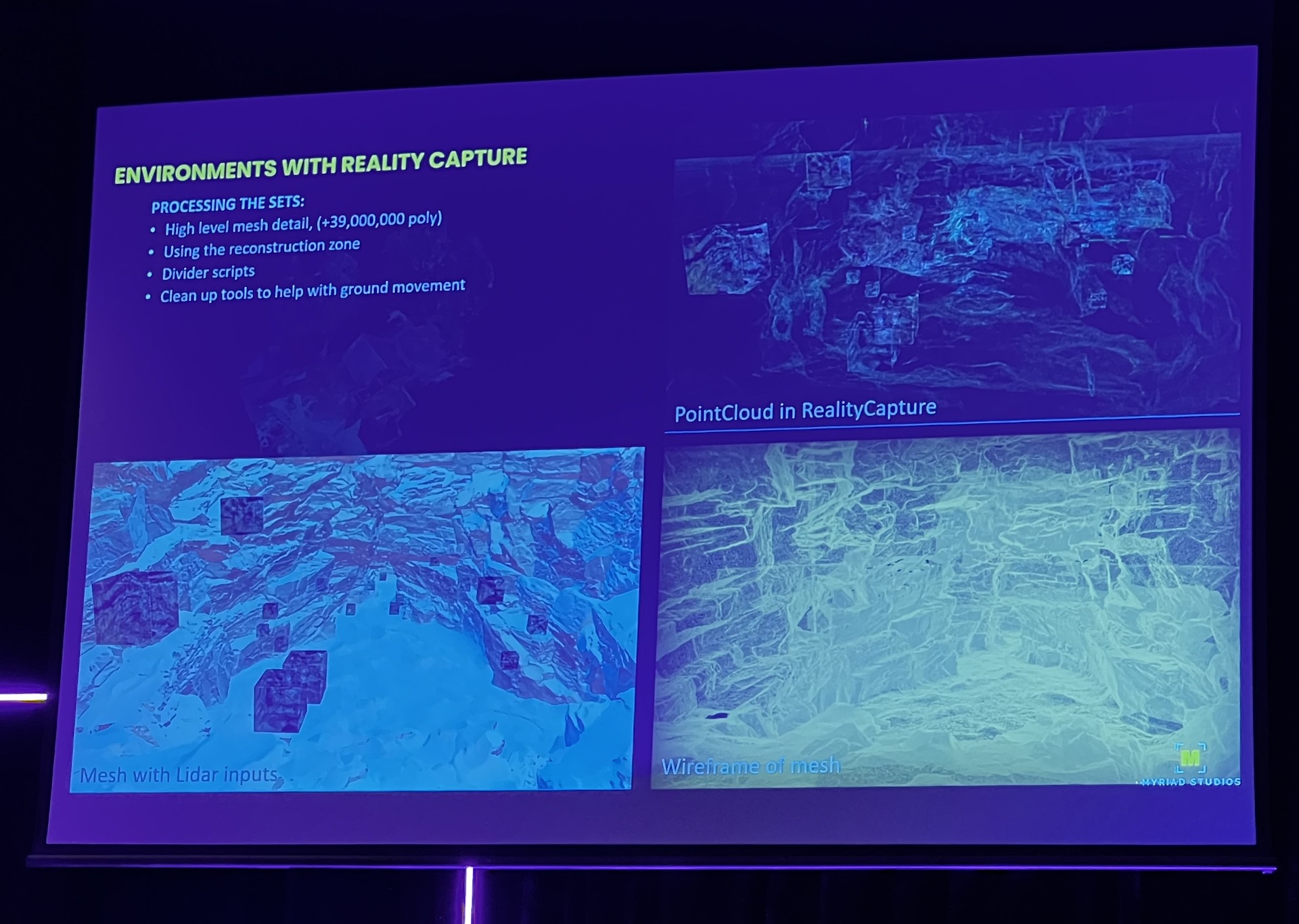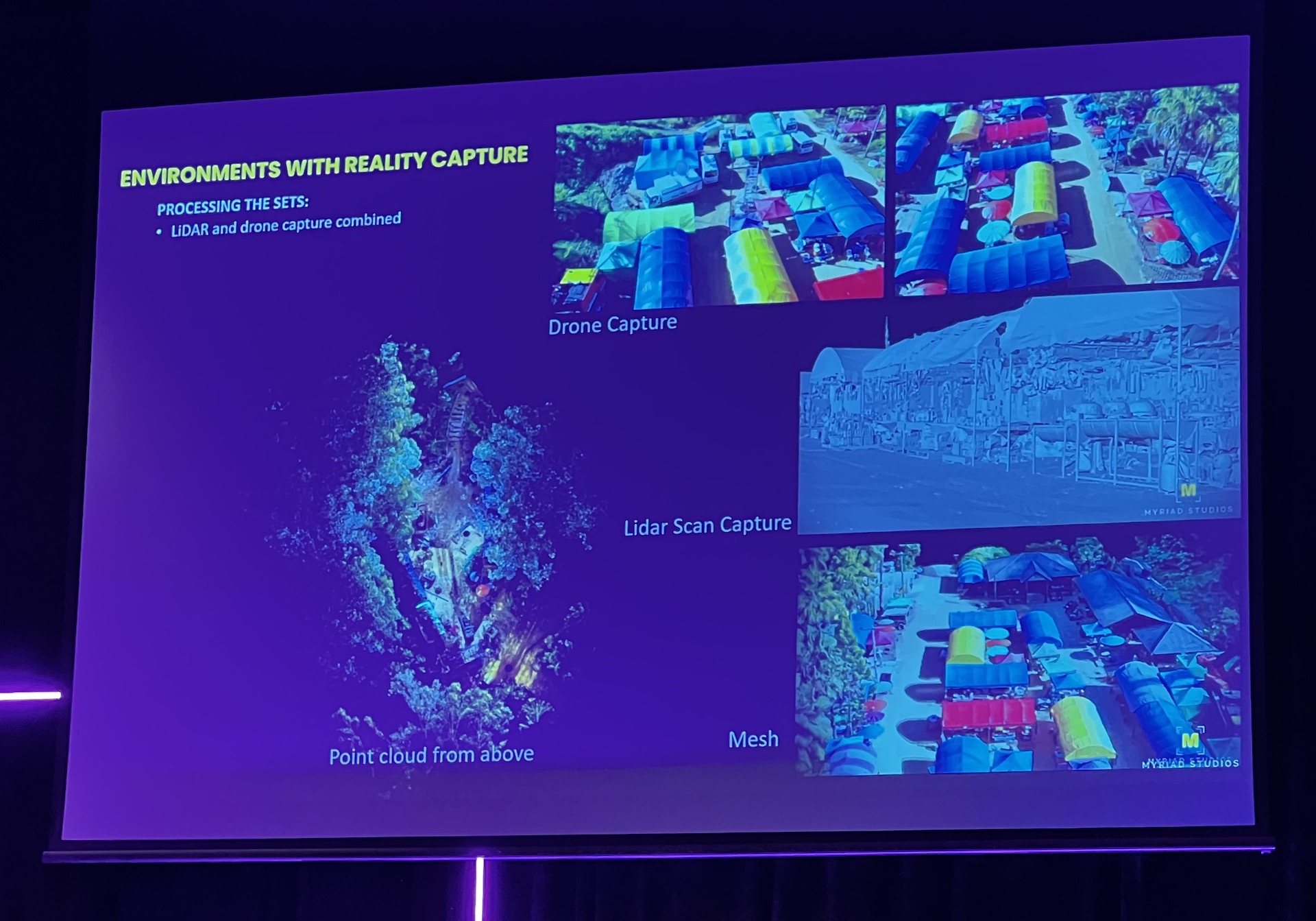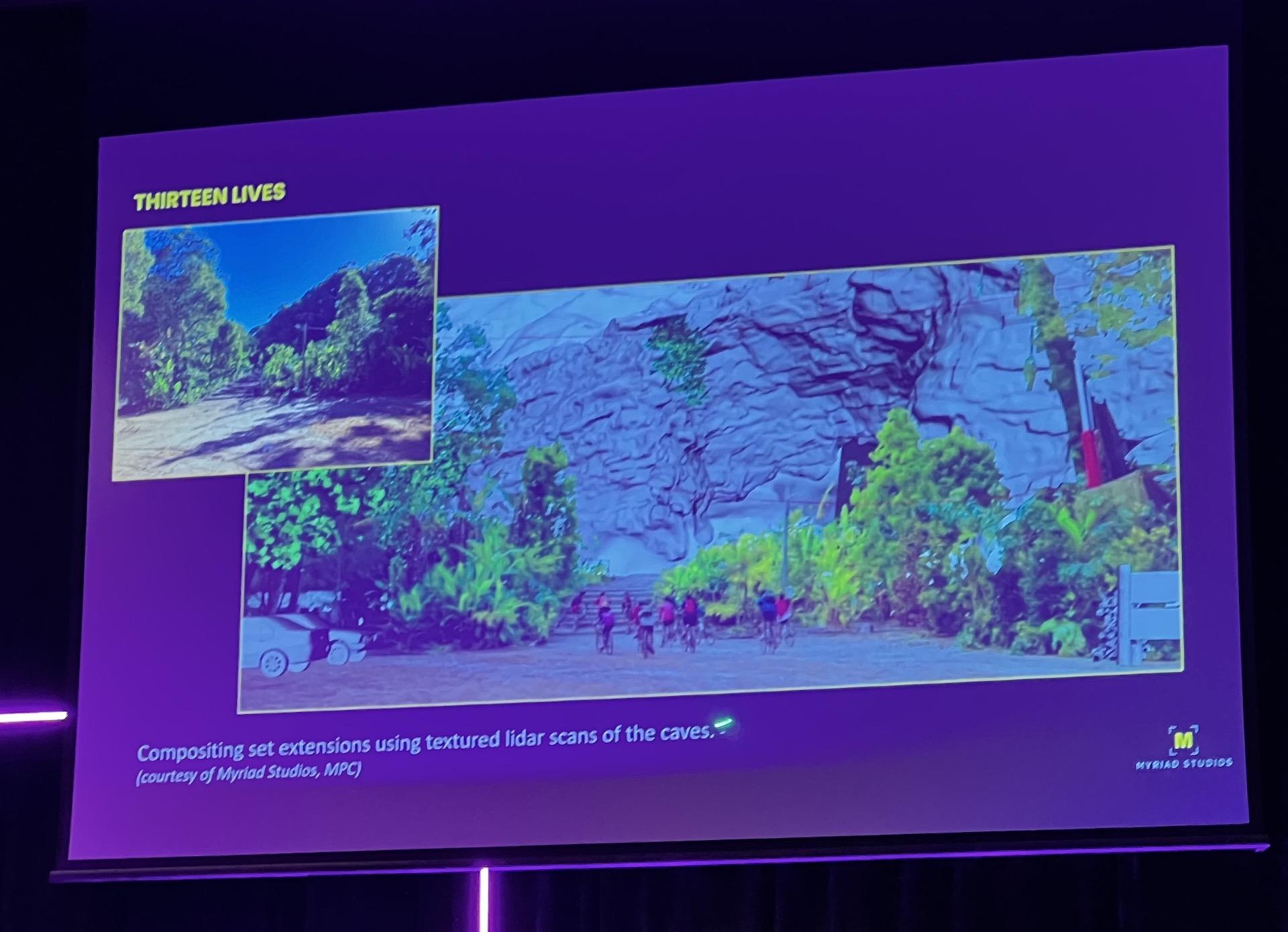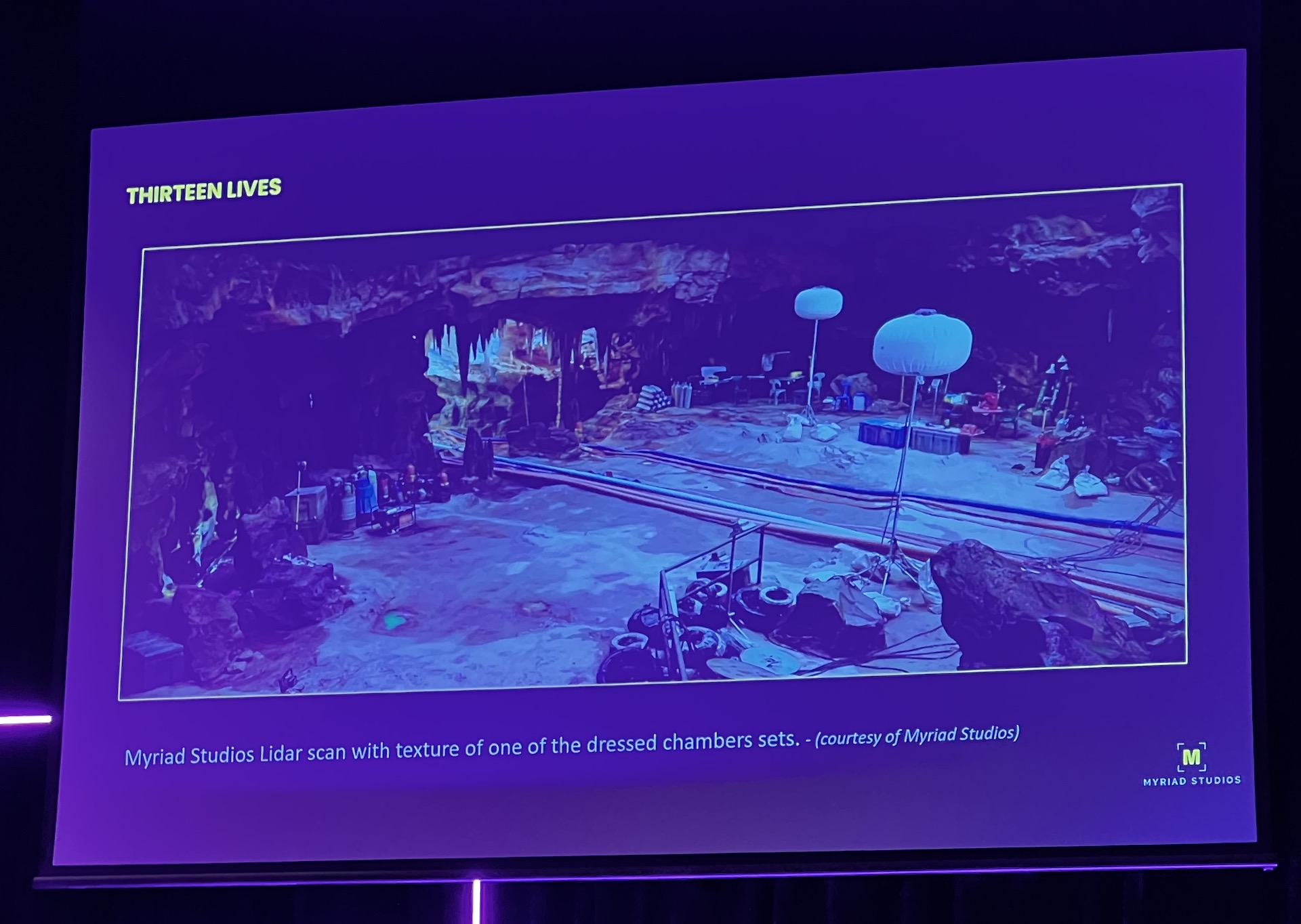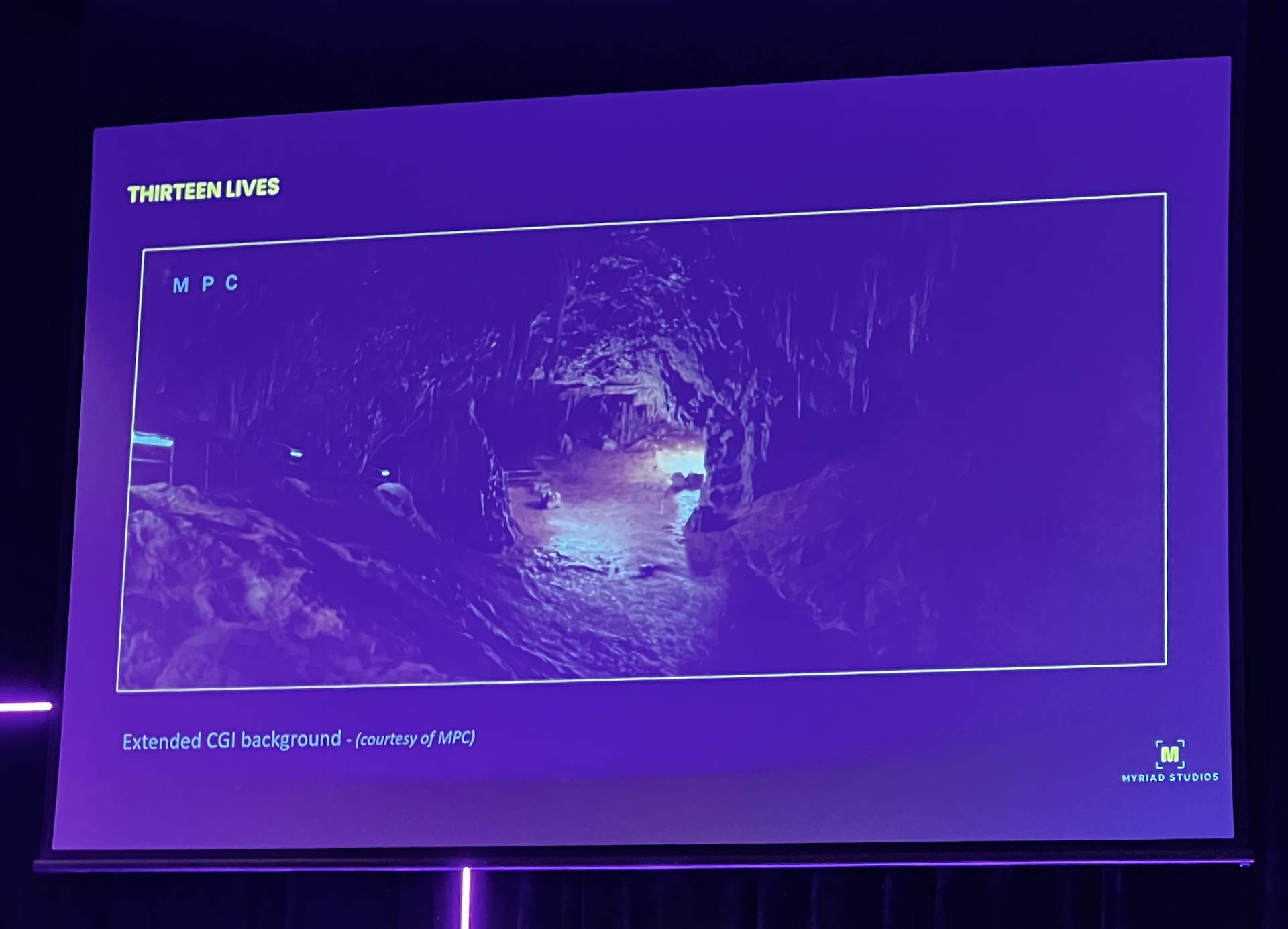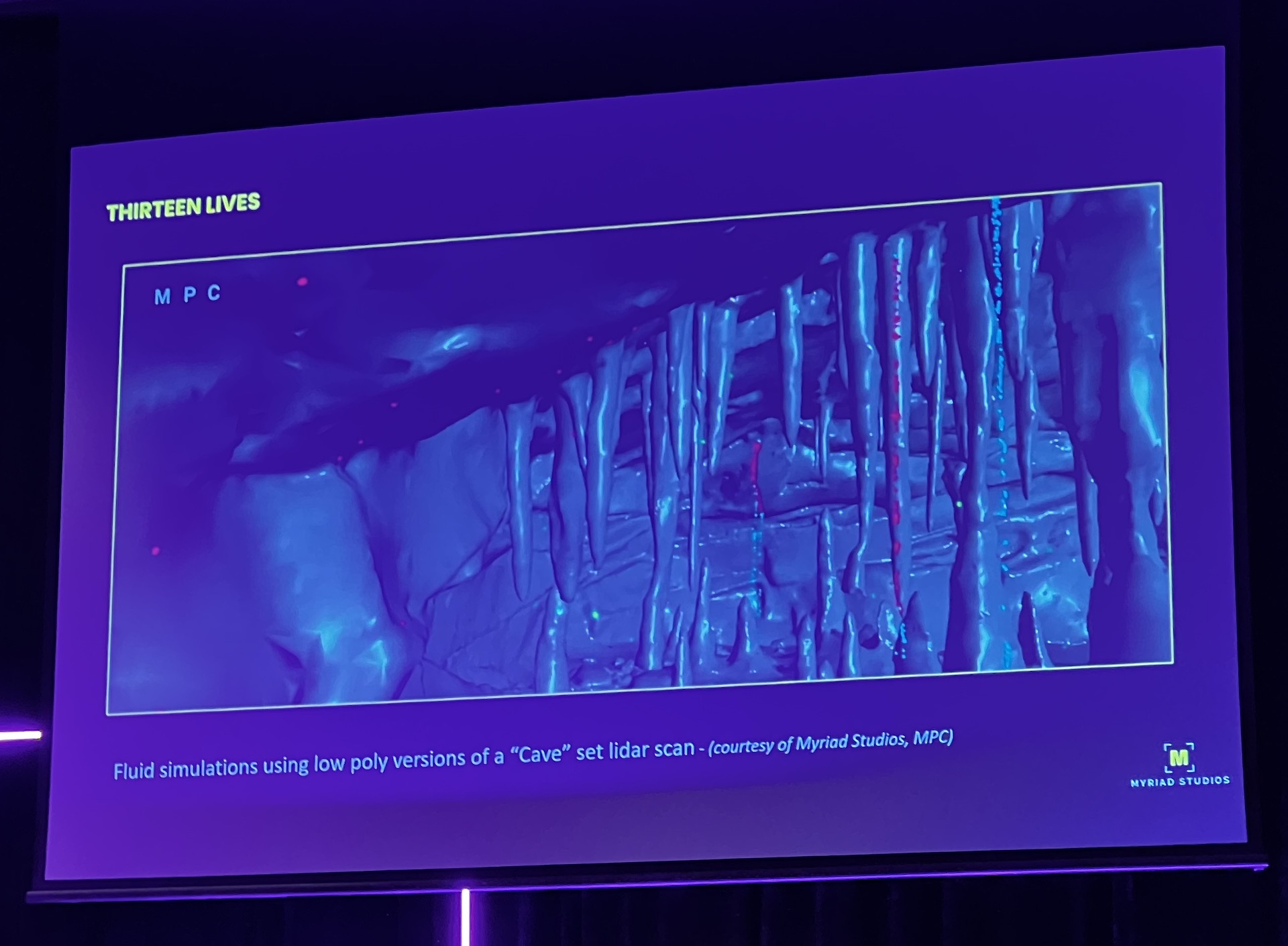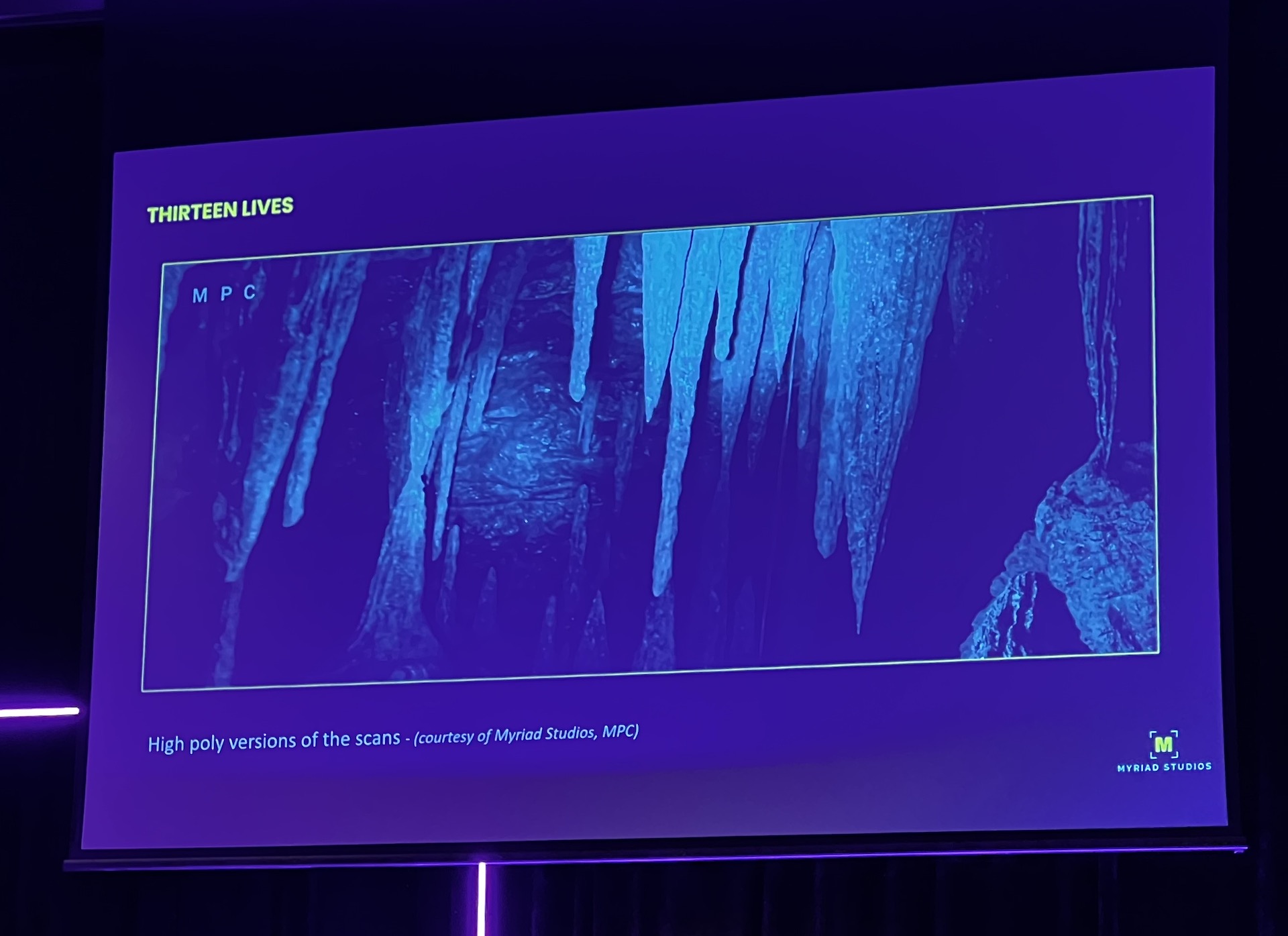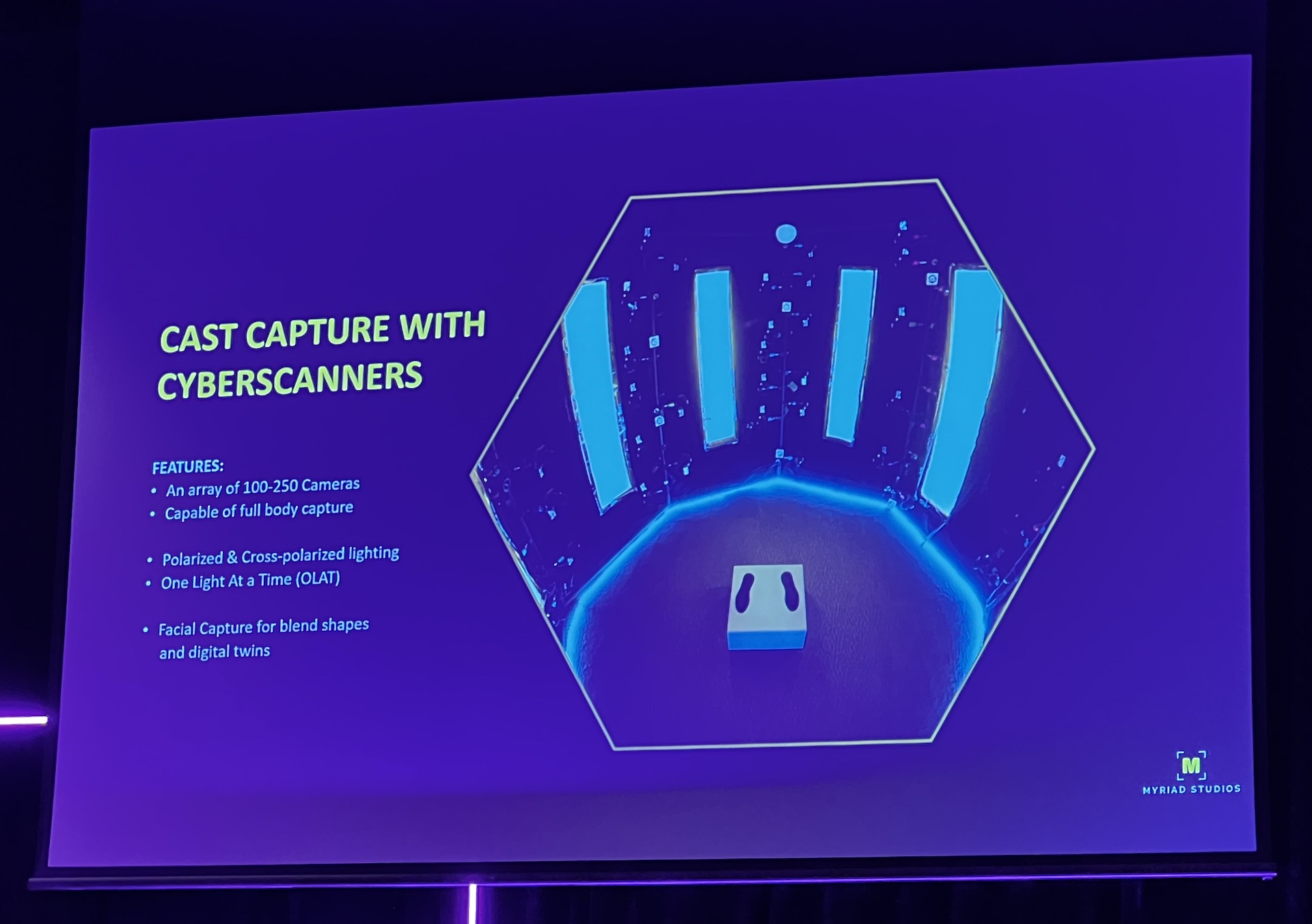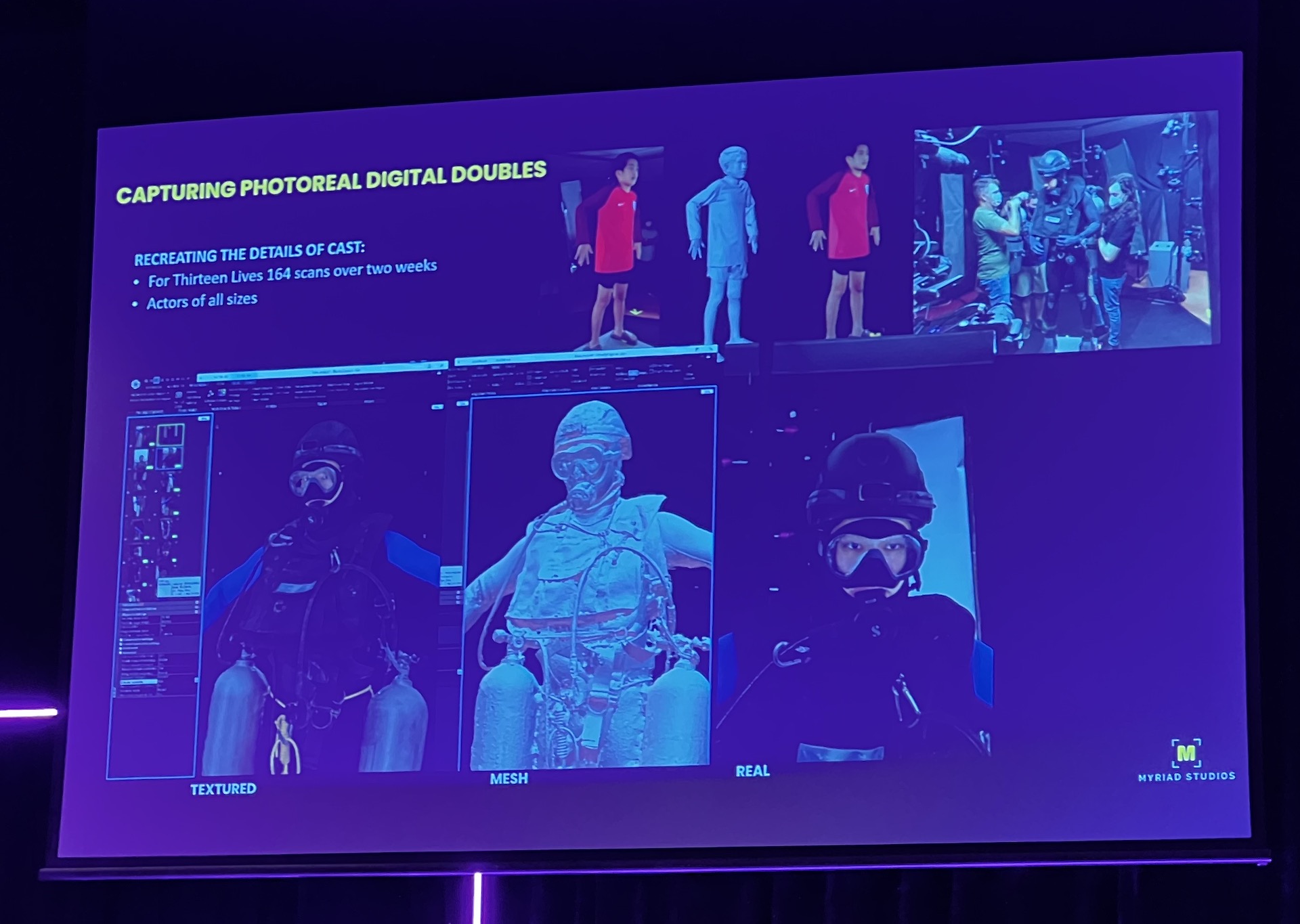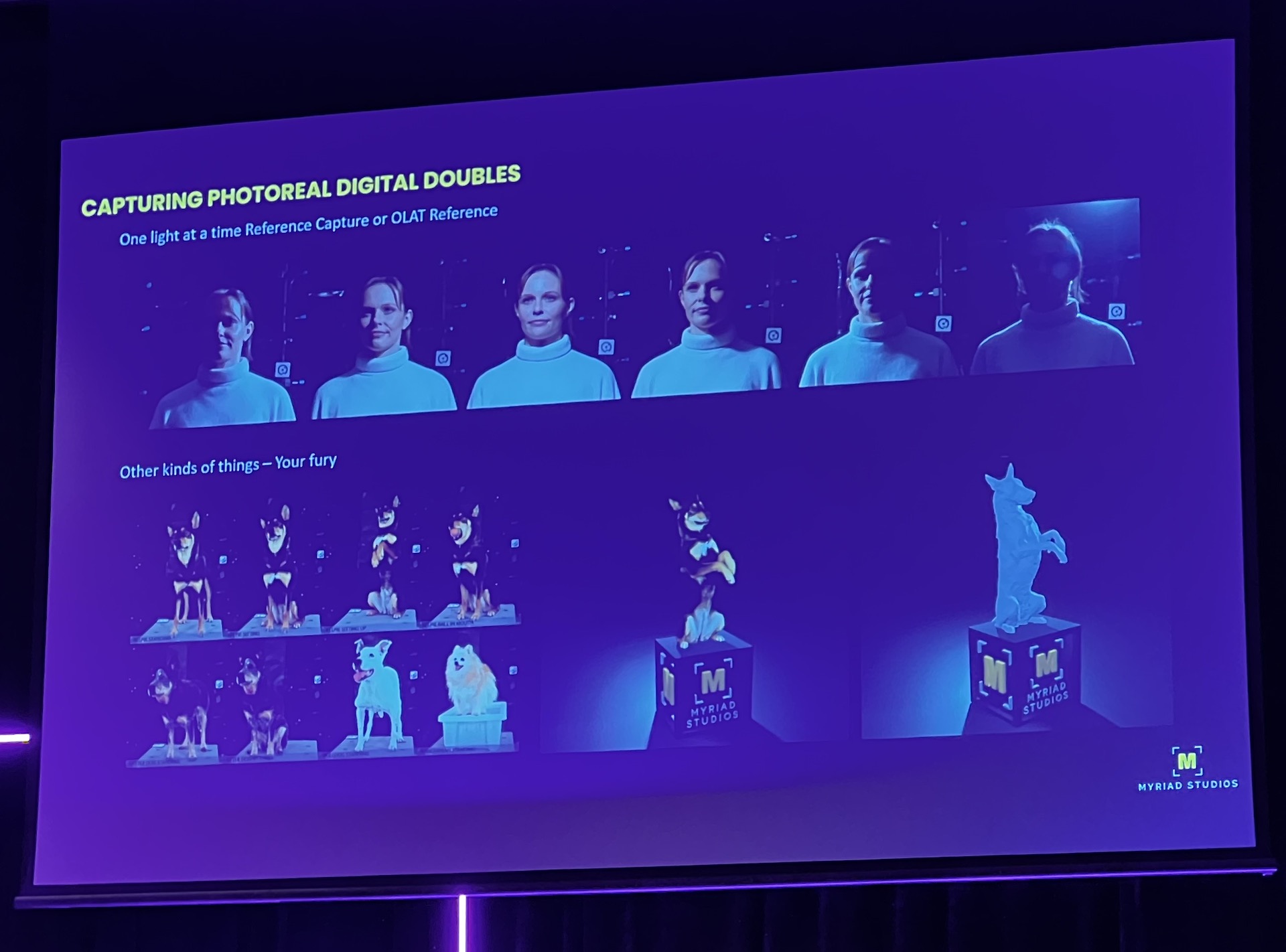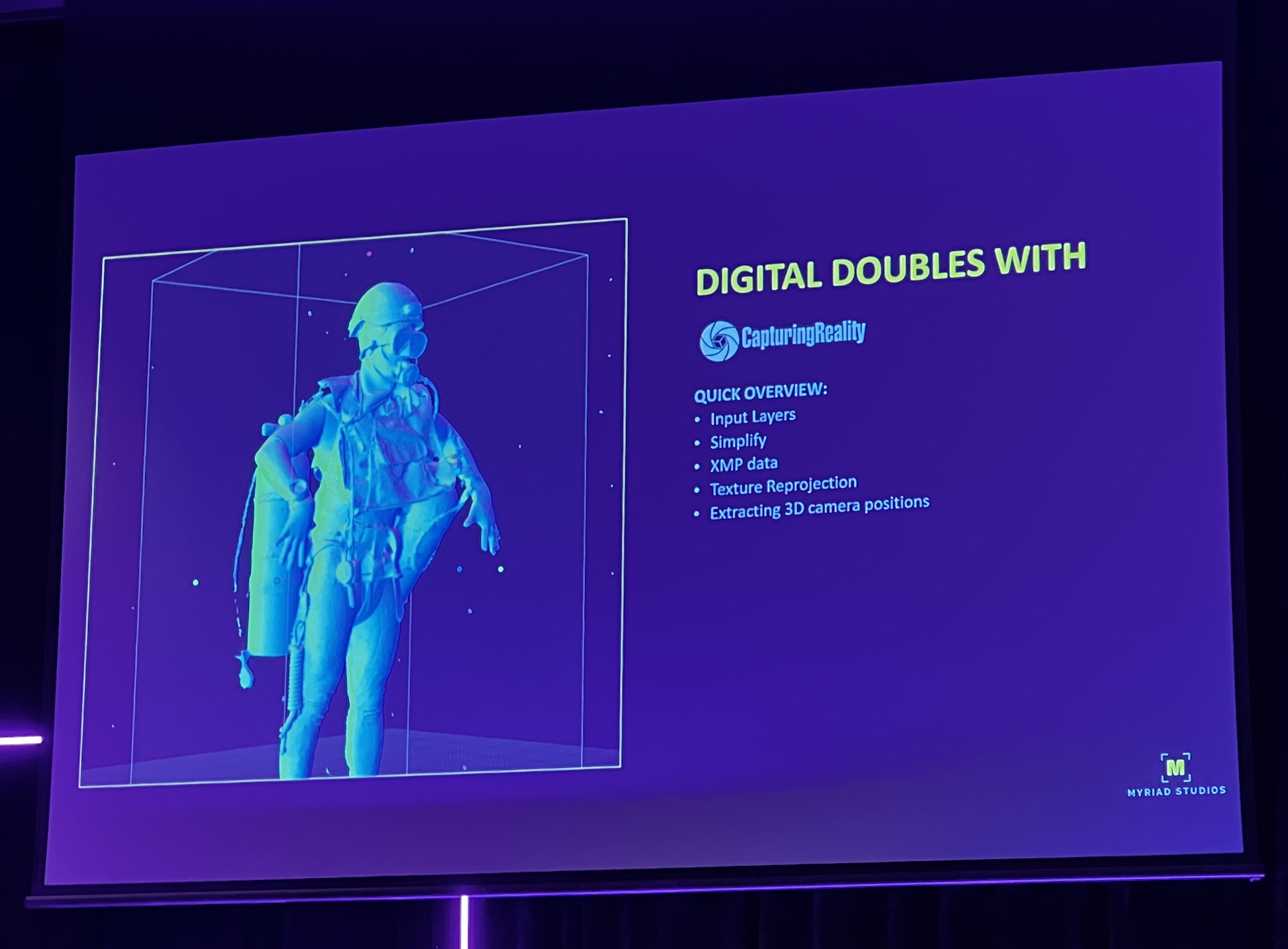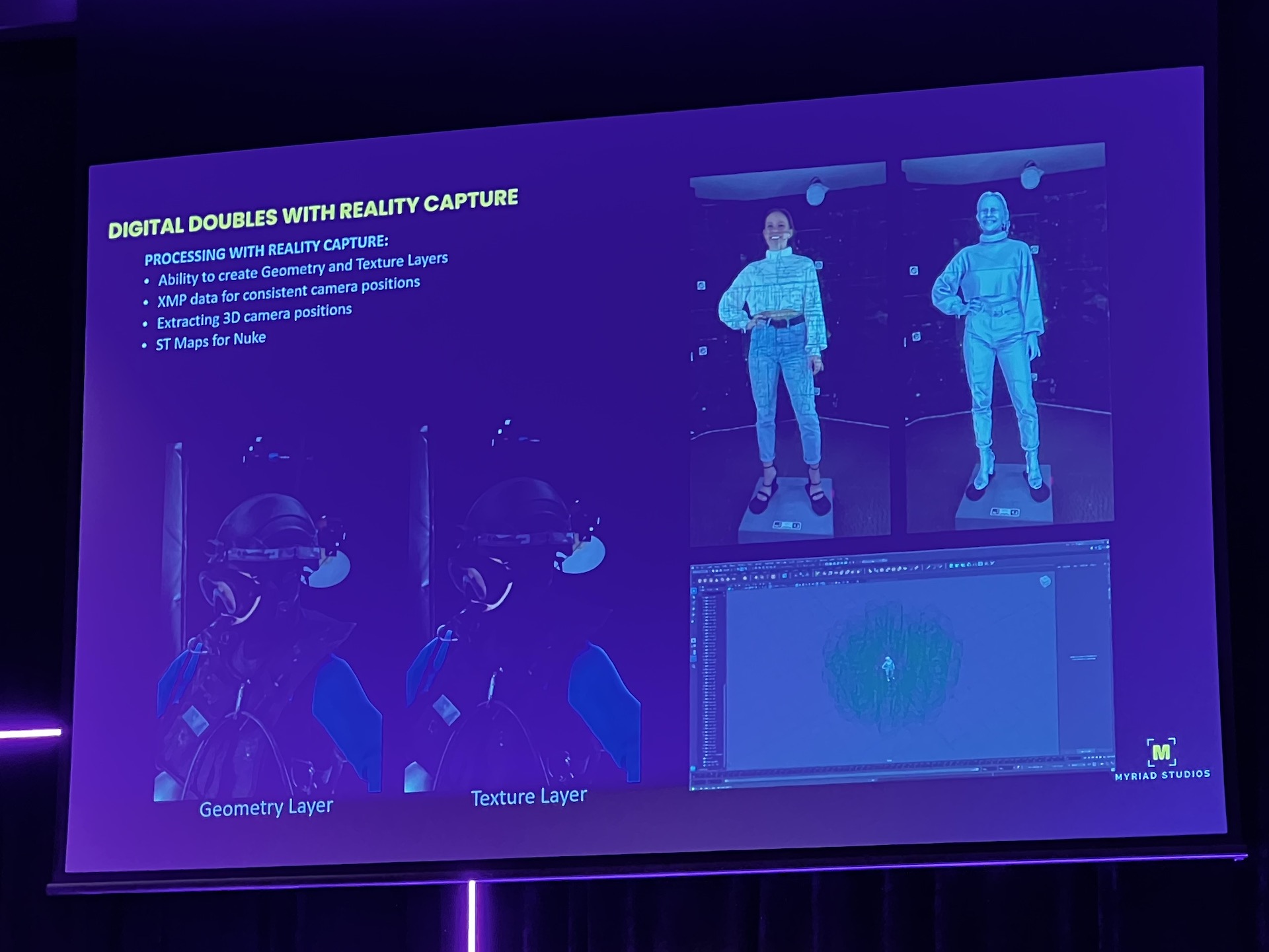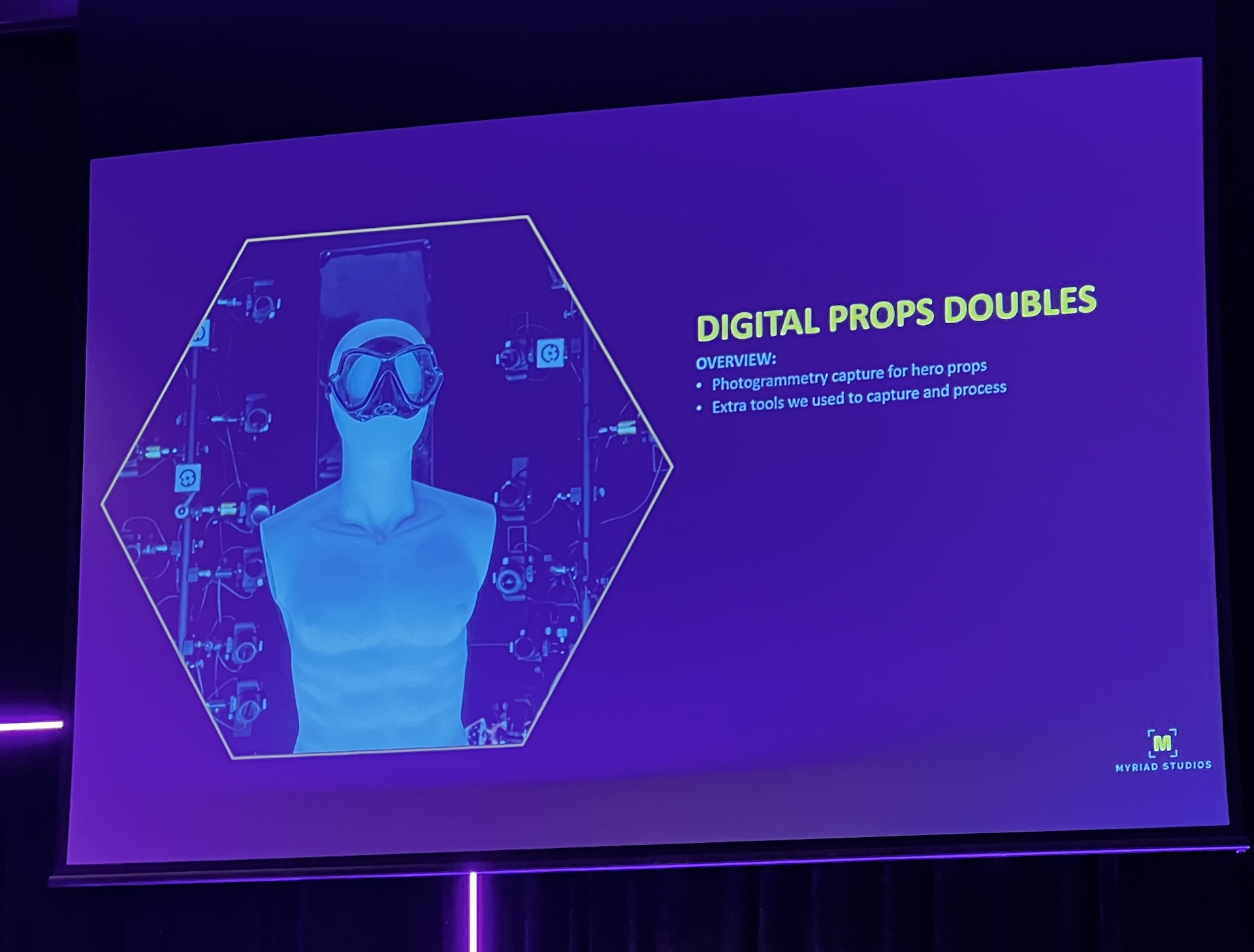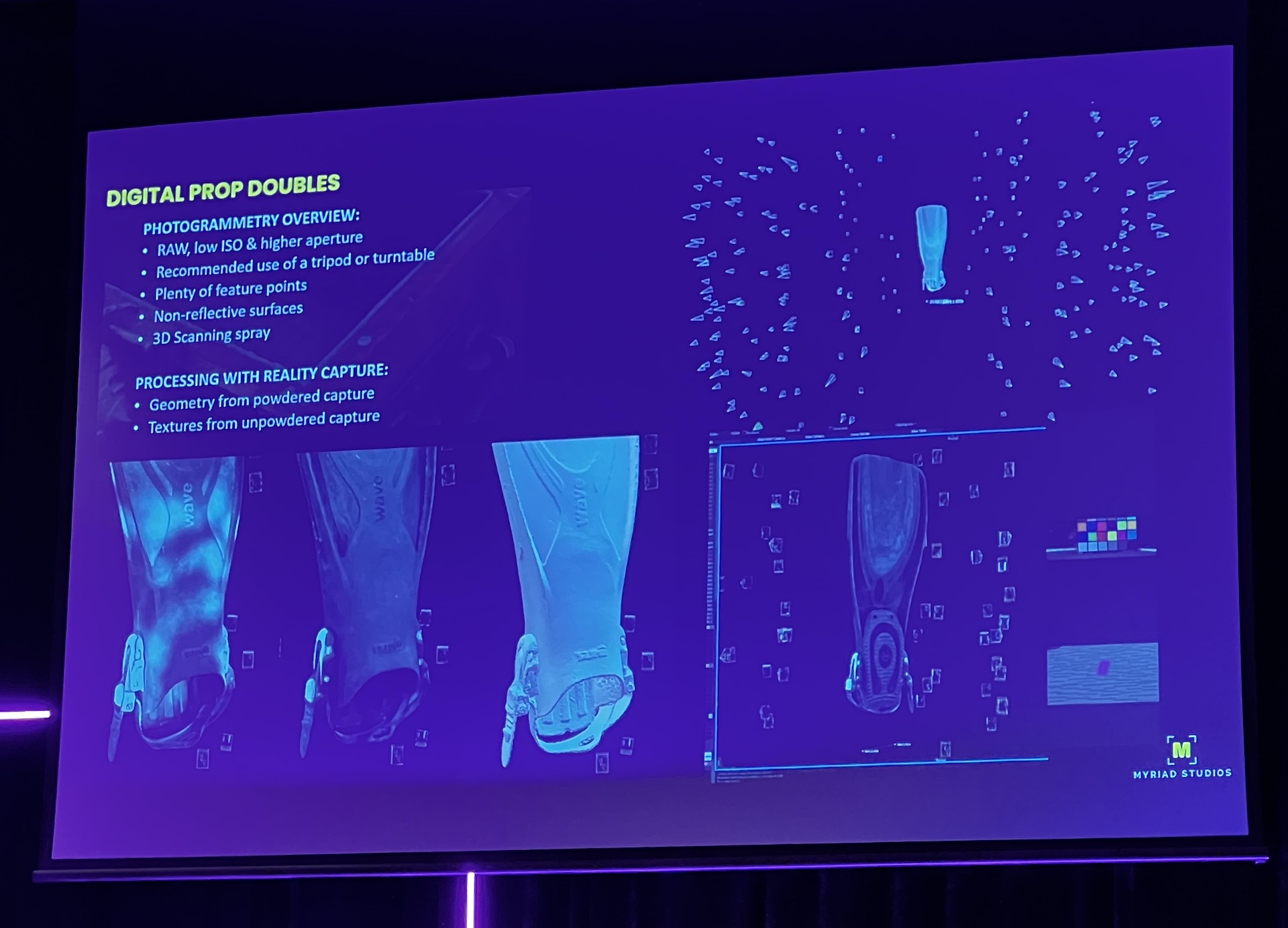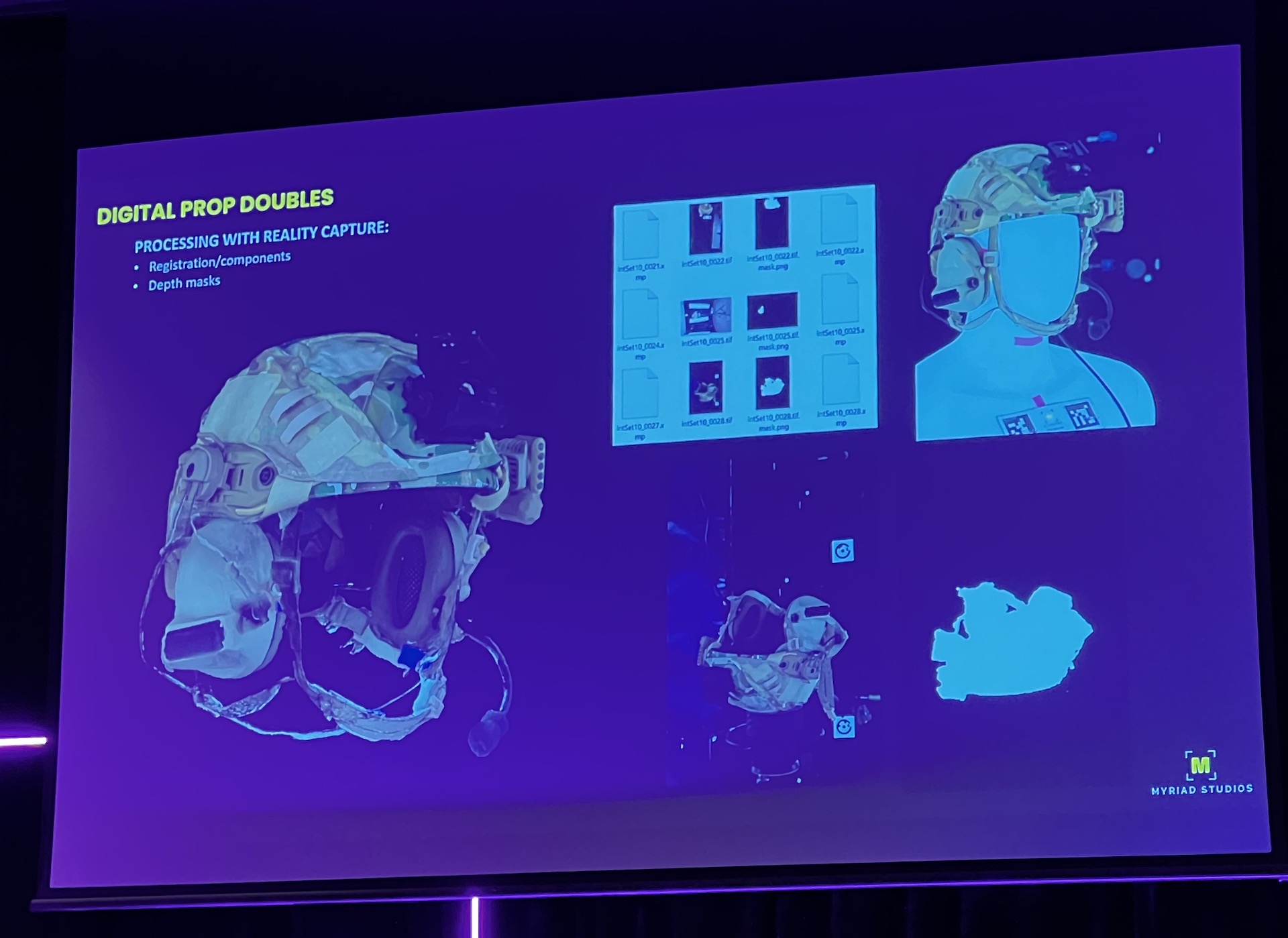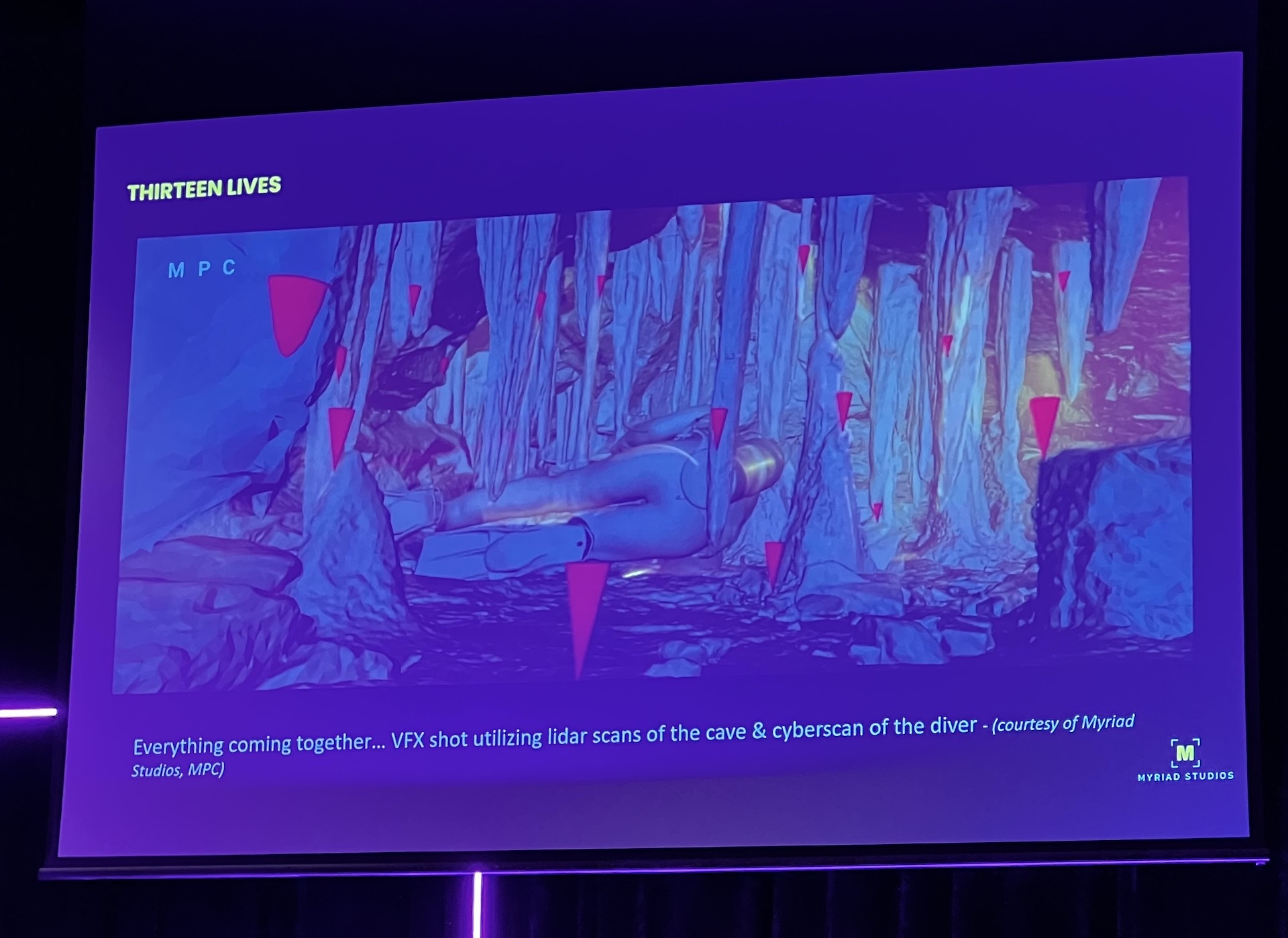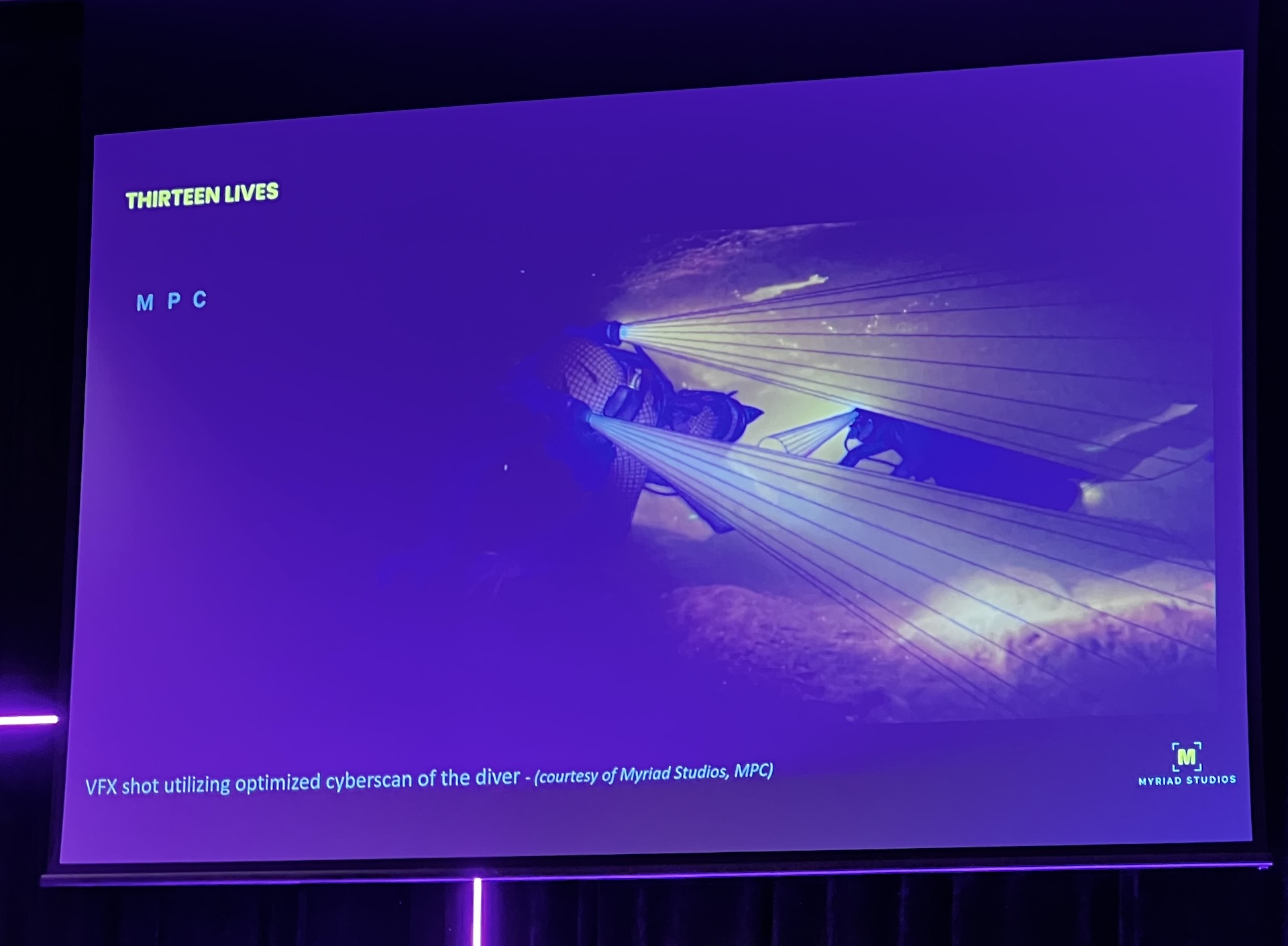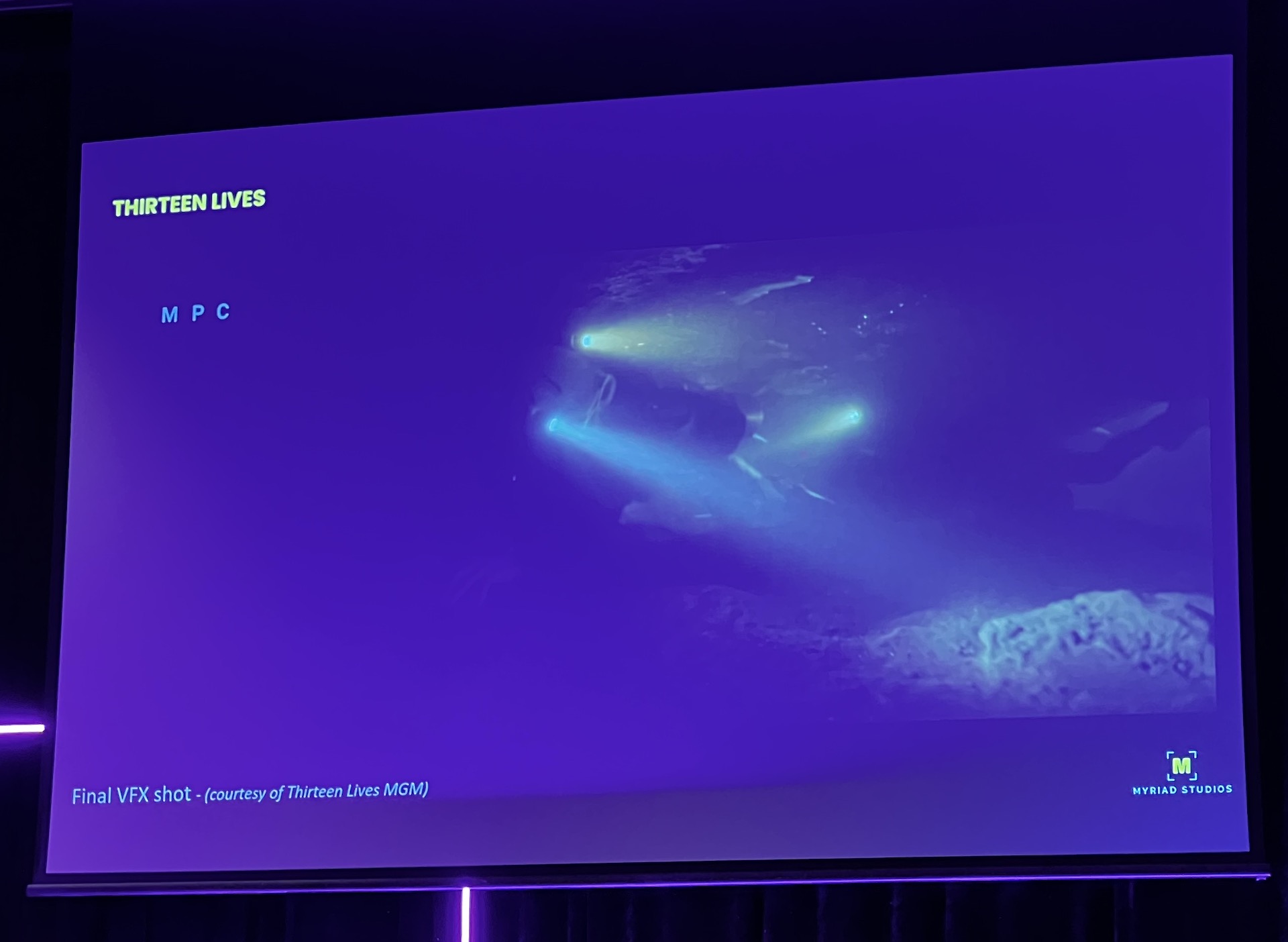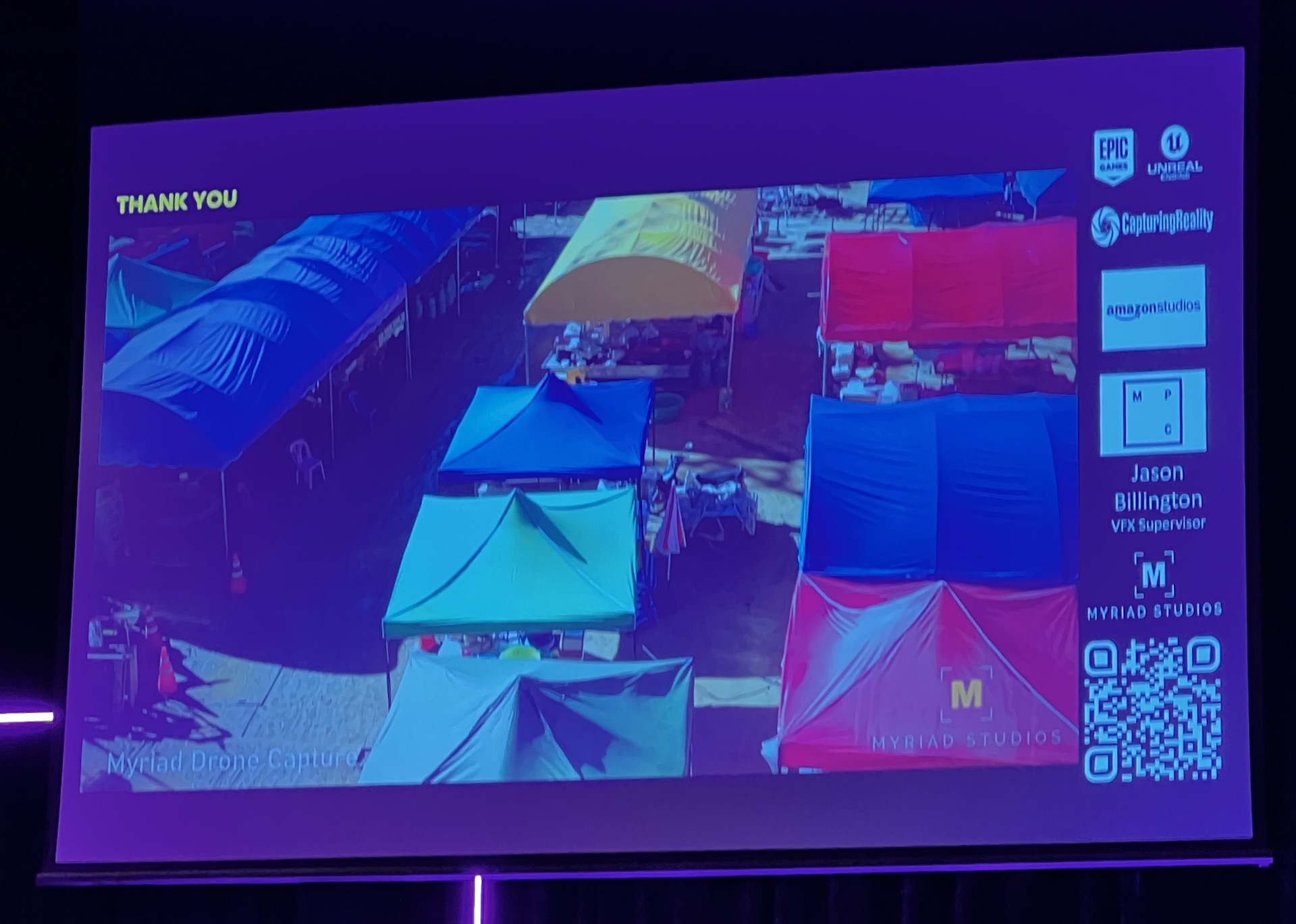 ---
The fourth session I attended was Essential Learning for Linear Content in Unreal by Shawn Dunn (Lead Technical Product Manager, Virtual Production @ Epic Games).
Shawn mentioned that everyone should check out this video: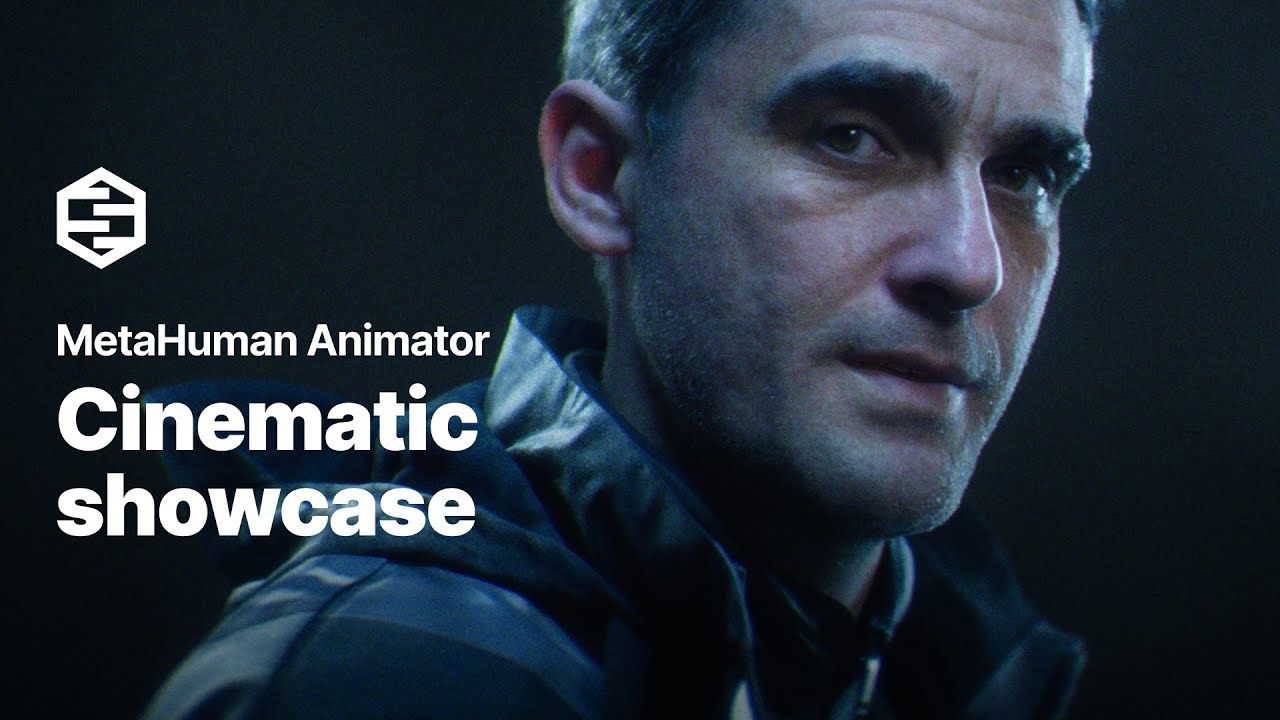 To quote the YouTube description:
Introducing Blue Dot, a short film created by Epic Games' 3Lateral team in collaboration with local Serbian artists, including renowned actor Radivoje Bukvić, who delivers a monologue based on a poem by Mika Antic. The performance was filmed at Take One studio's mocap stage with cinematographer Ivan Šijak acting as director of photography.

These nuanced results demonstrate the level of fidelity that artists and filmmakers can expect when using MetaHuman Animator with a stereo head-mounted camera system and traditional filmmaking techniques.

What's more, the team was able to achieve this impressive level of animation quality with minimal interventions on top of MetaHuman Animator results.
You can find out more about MetaHuman Animator here.
He also mentioned checking out the Technical Guide to Linear Content Creation resources here.
There's LOTS of useful tips and tricks in these slides...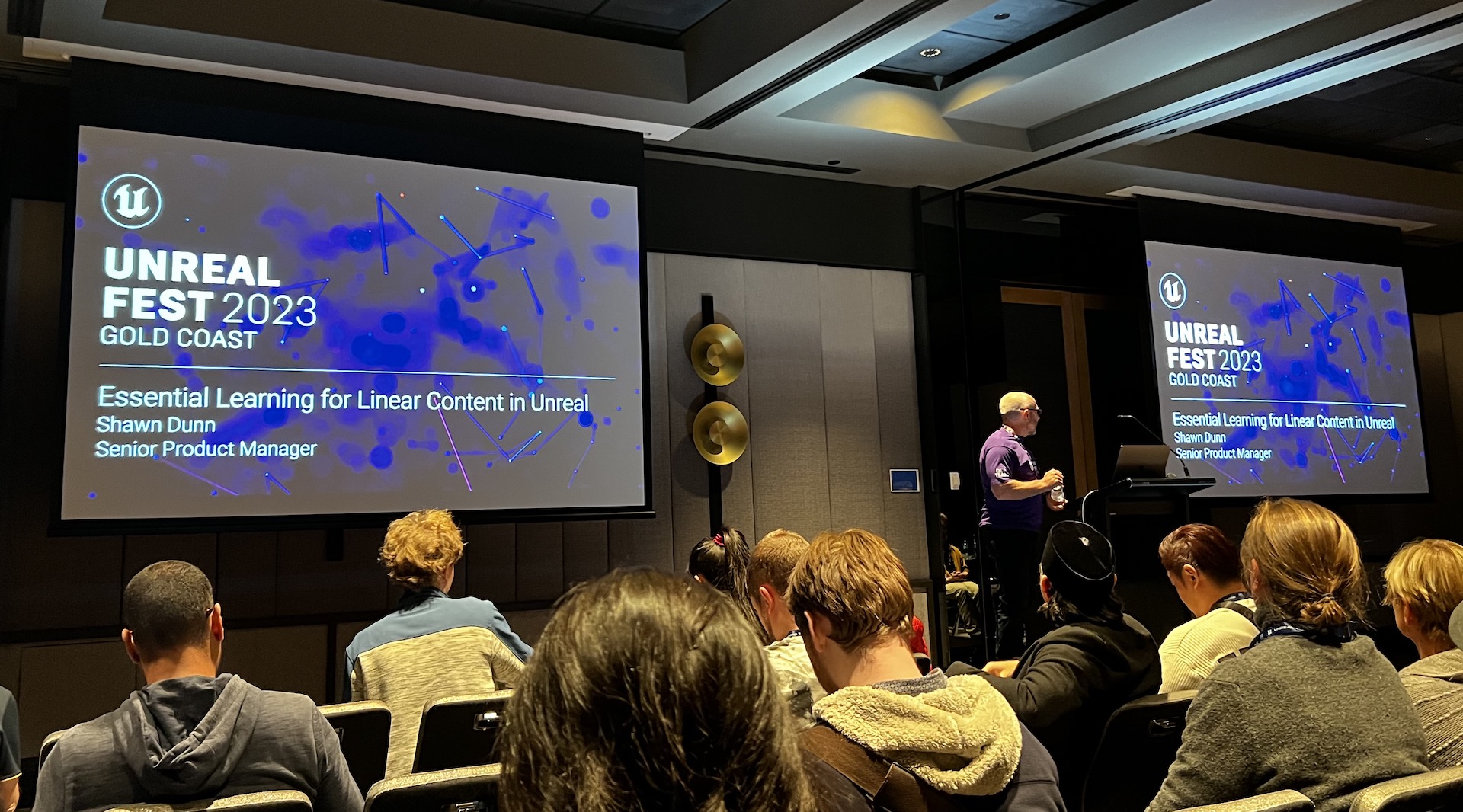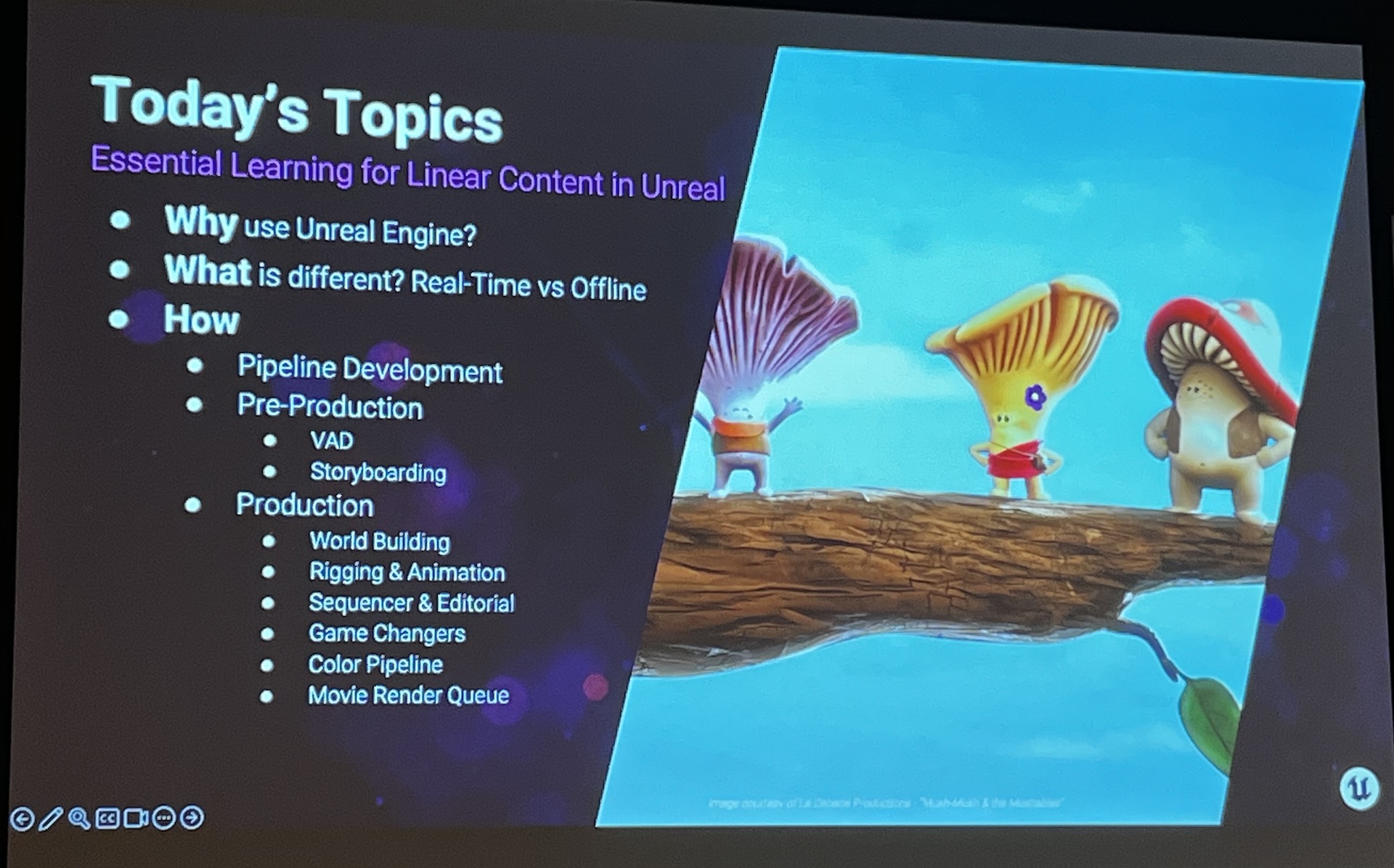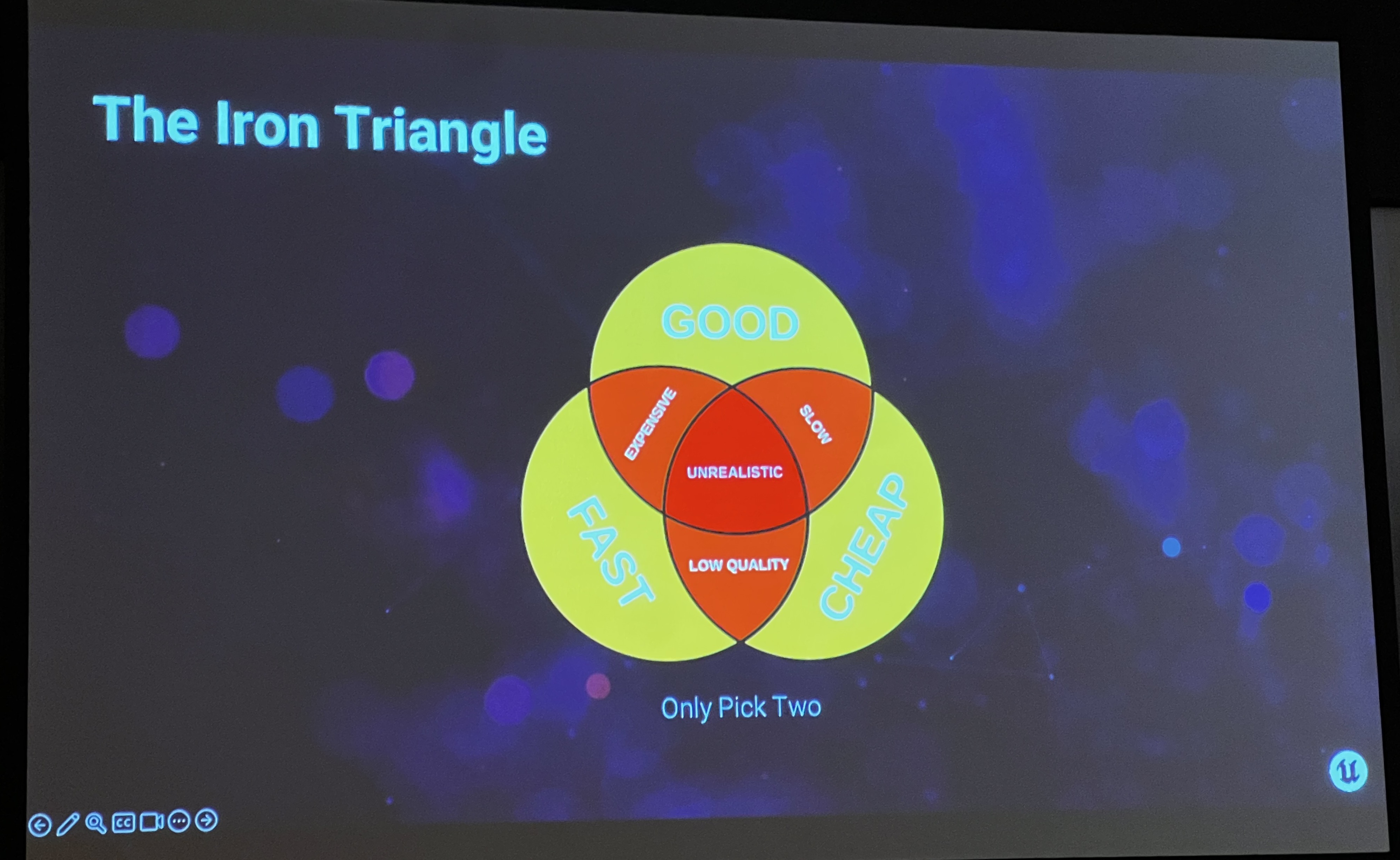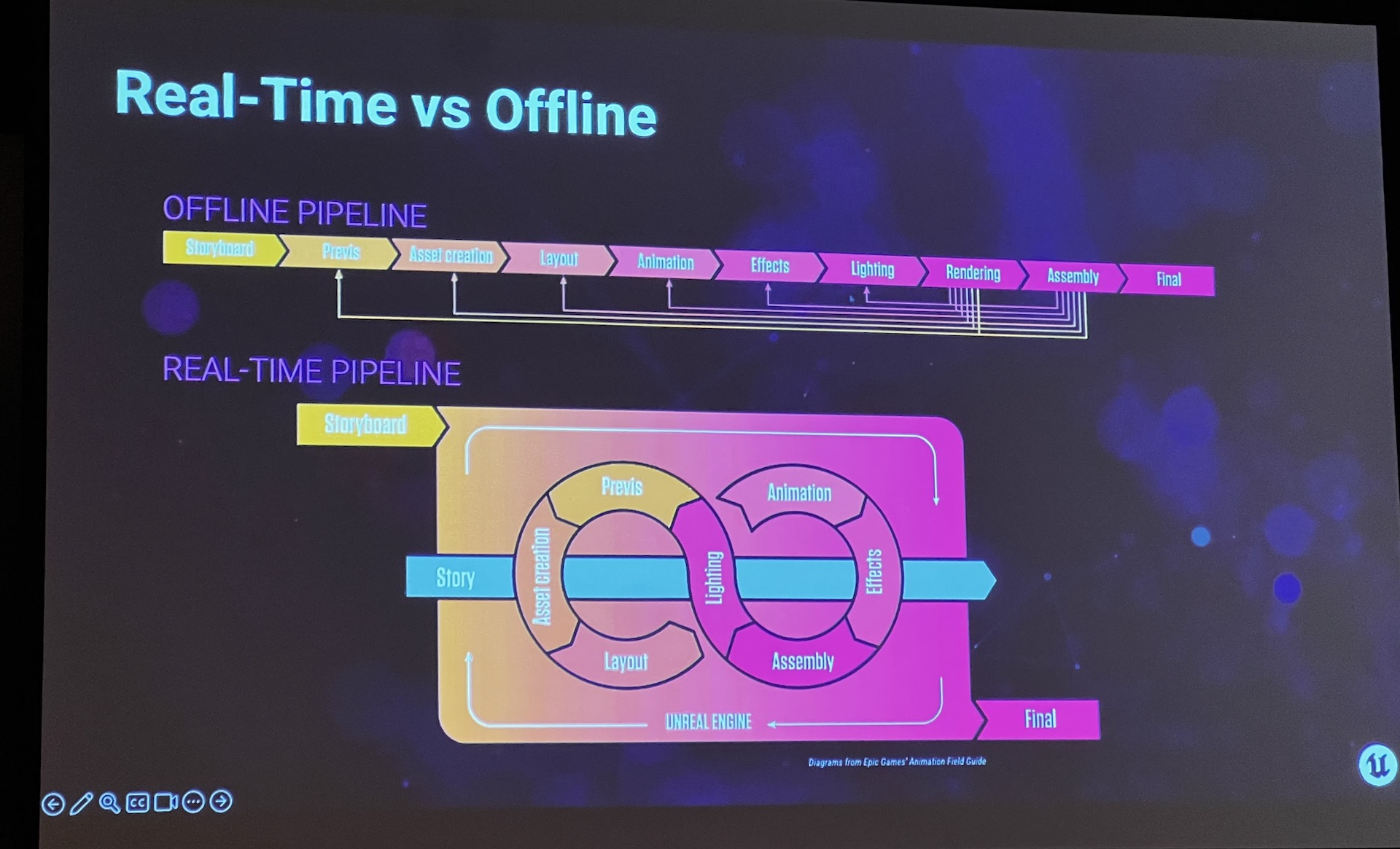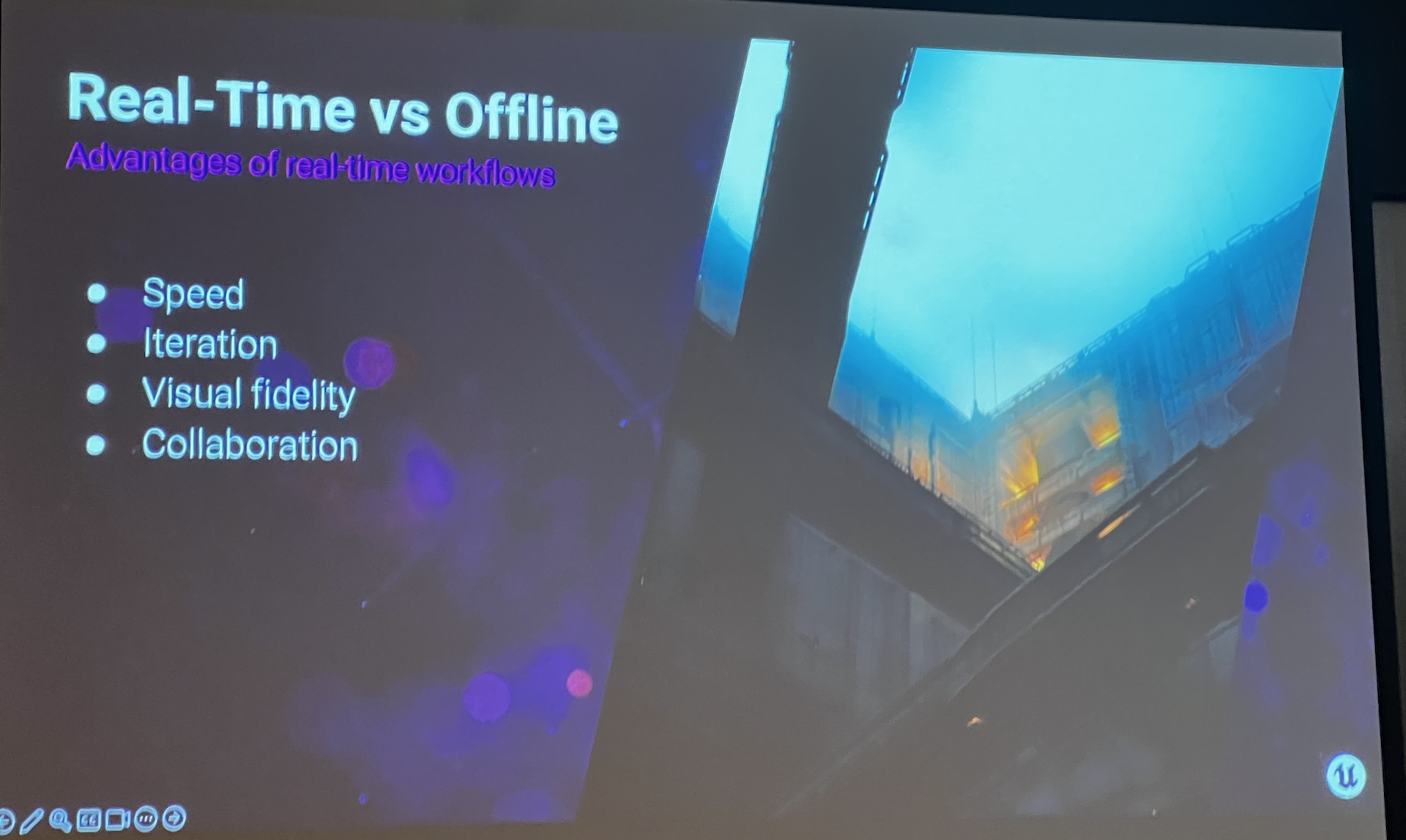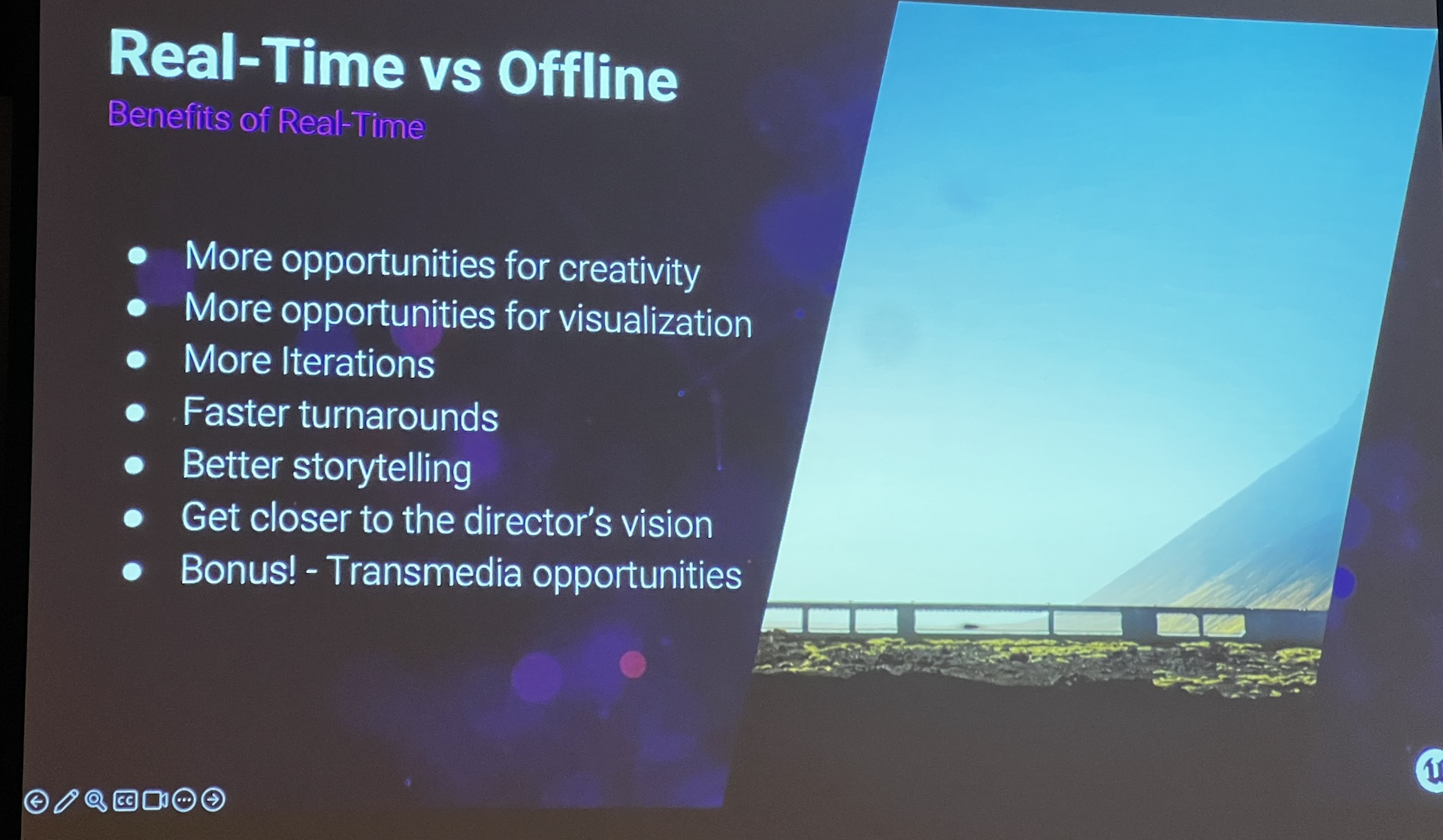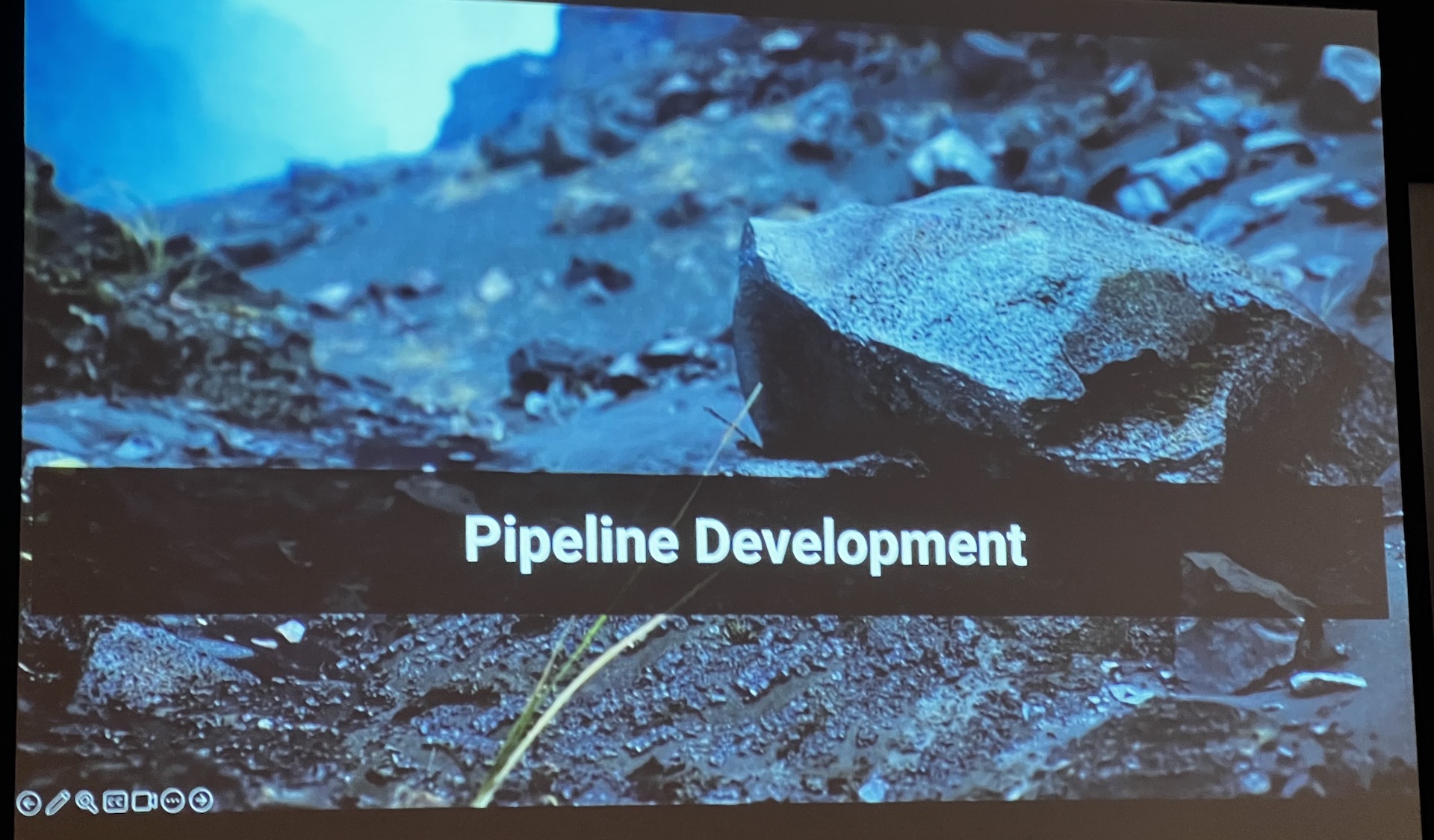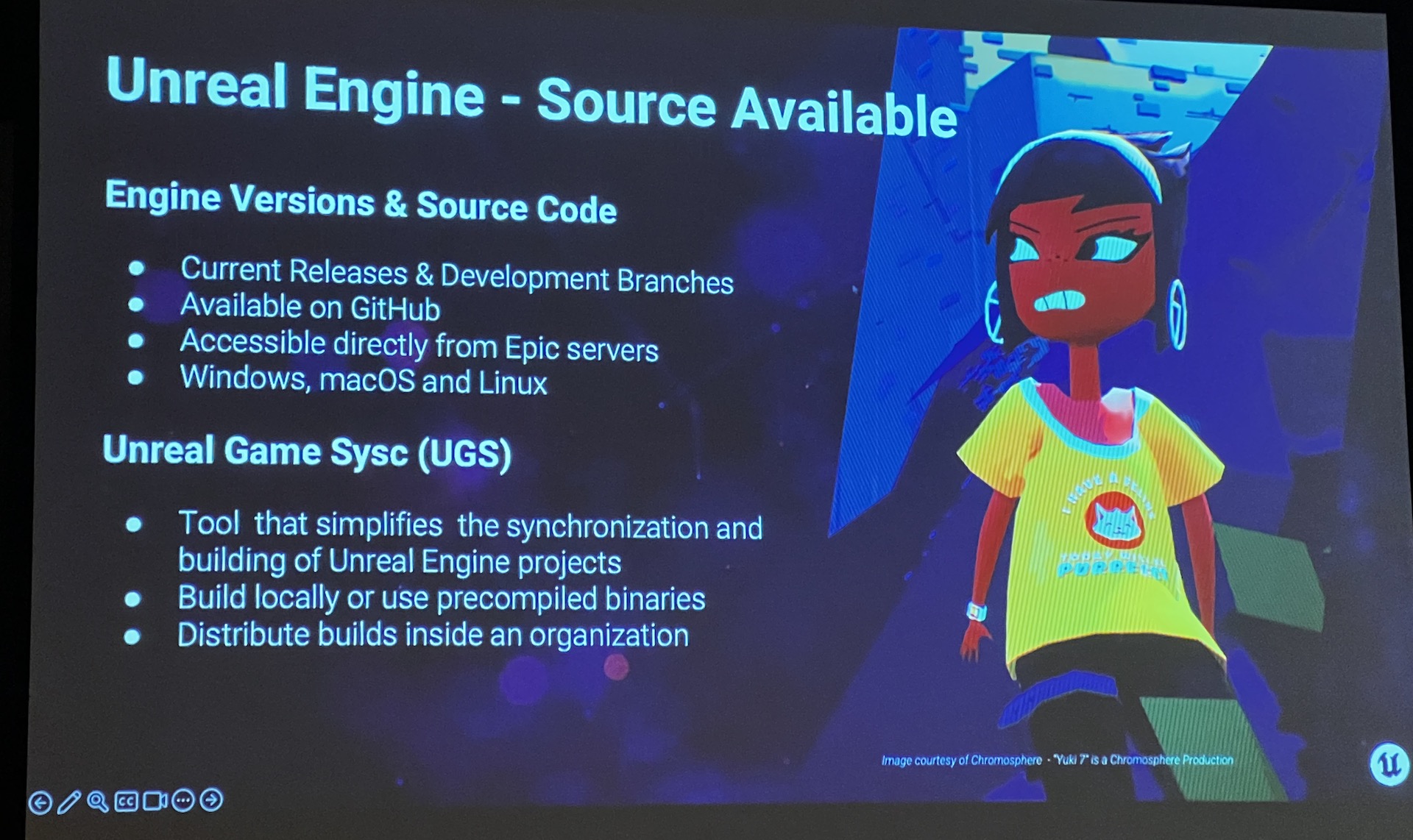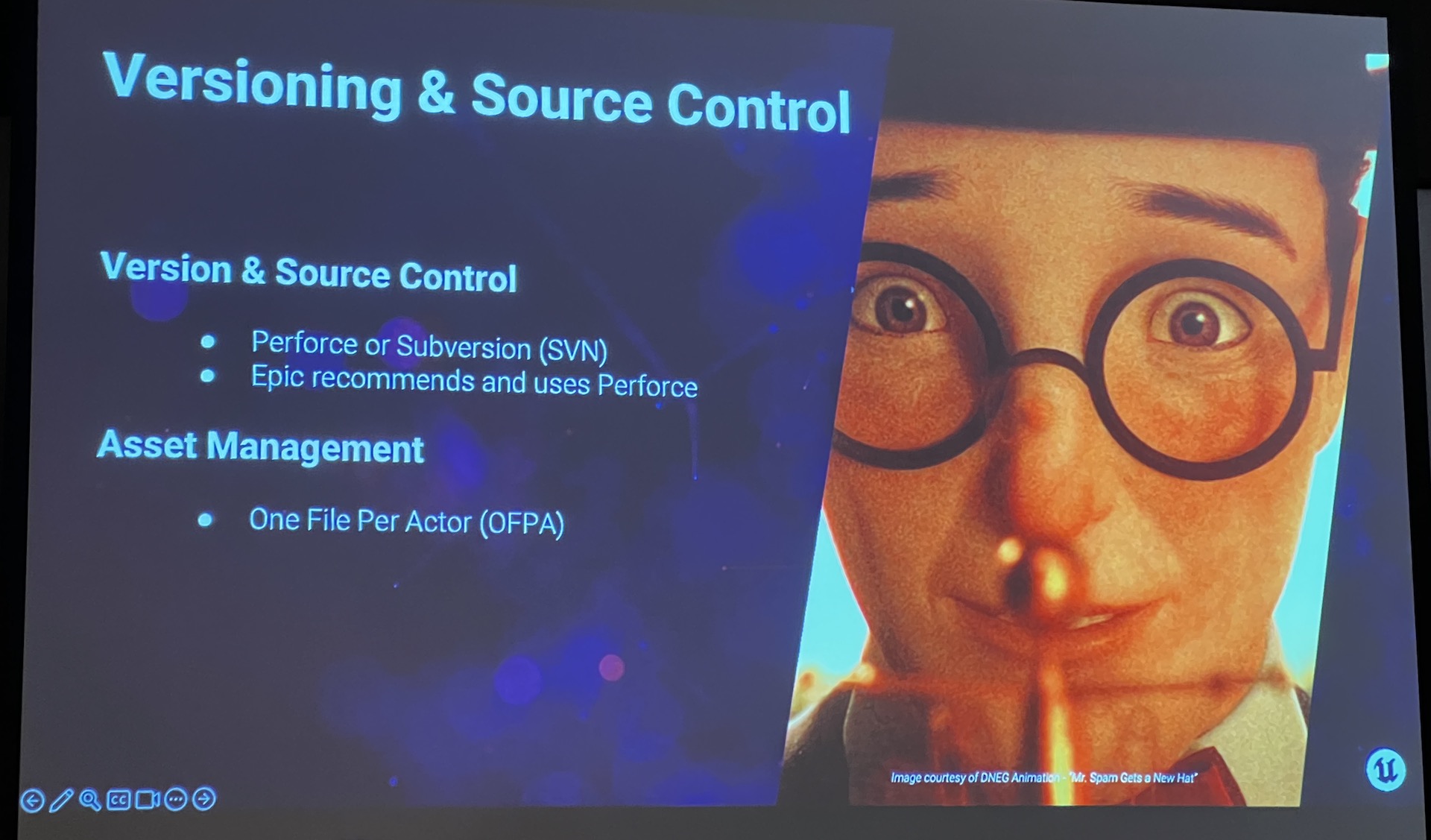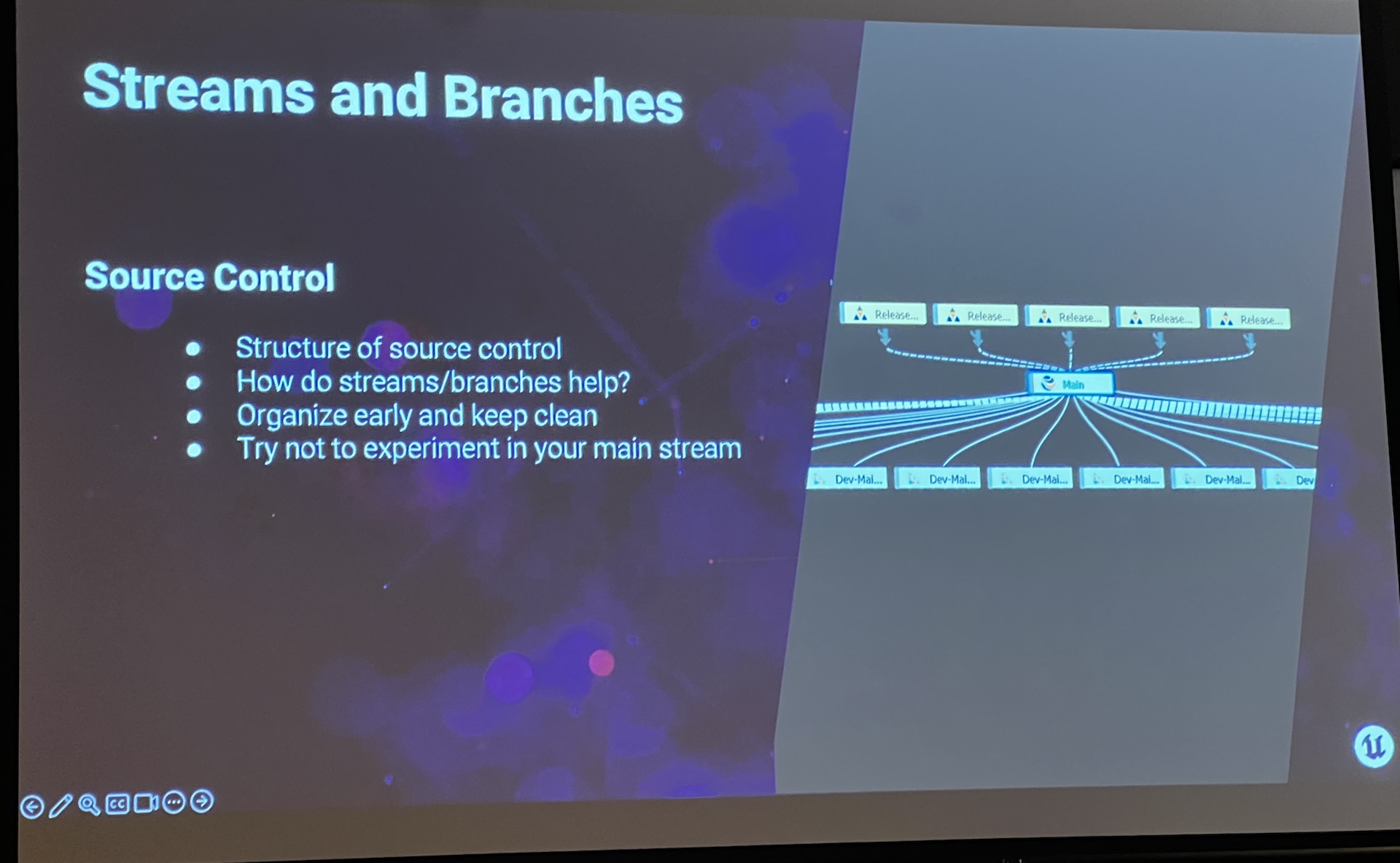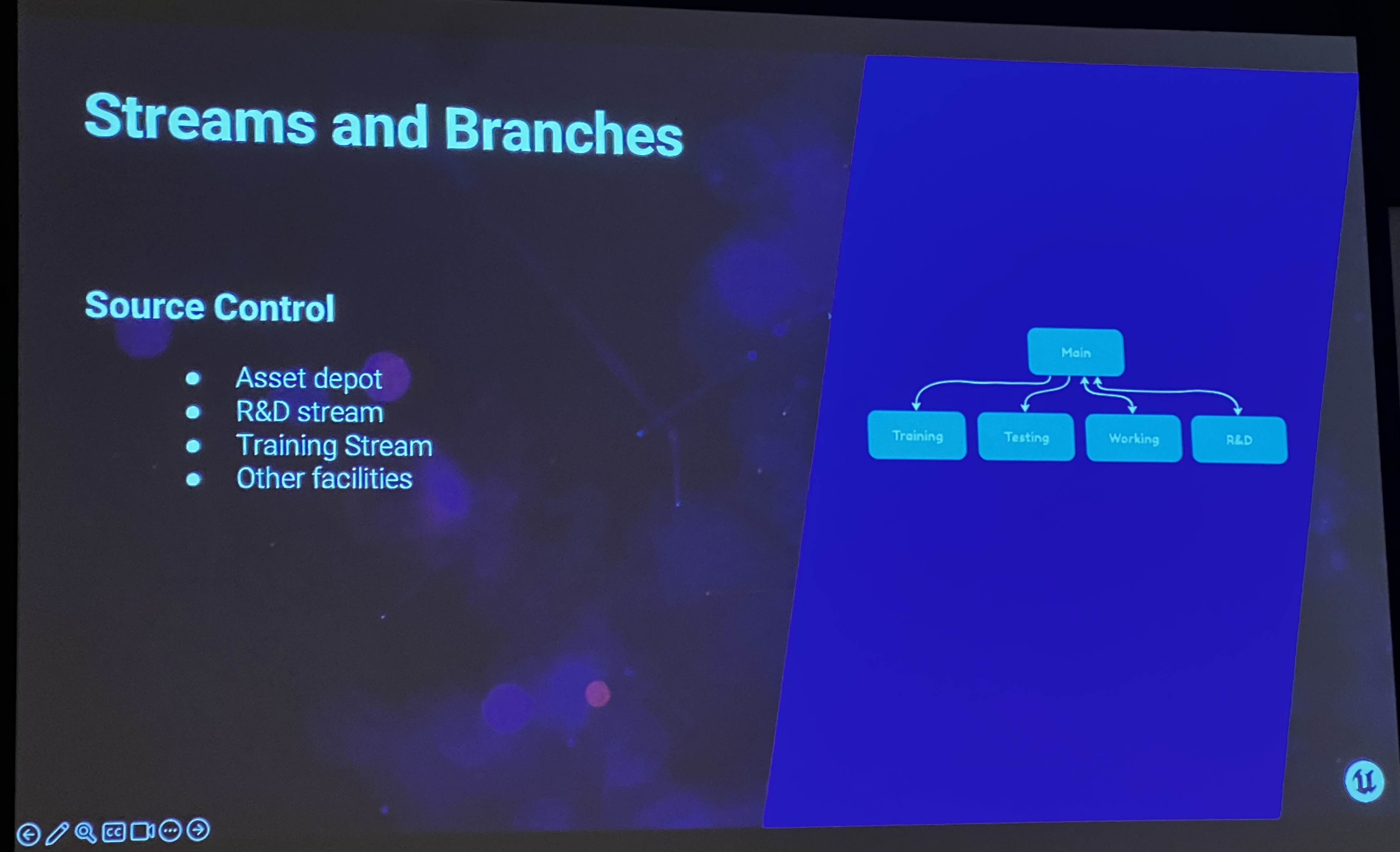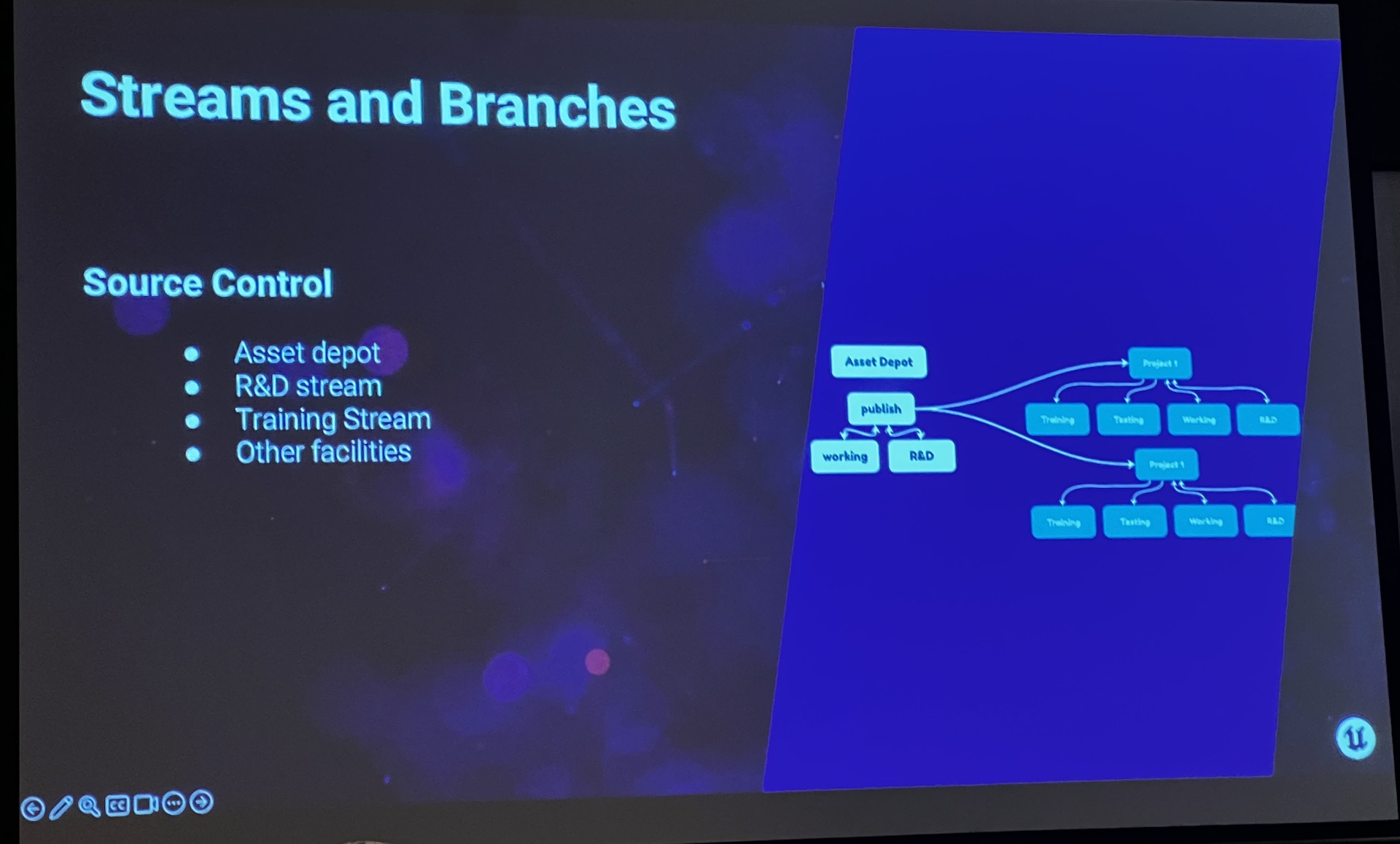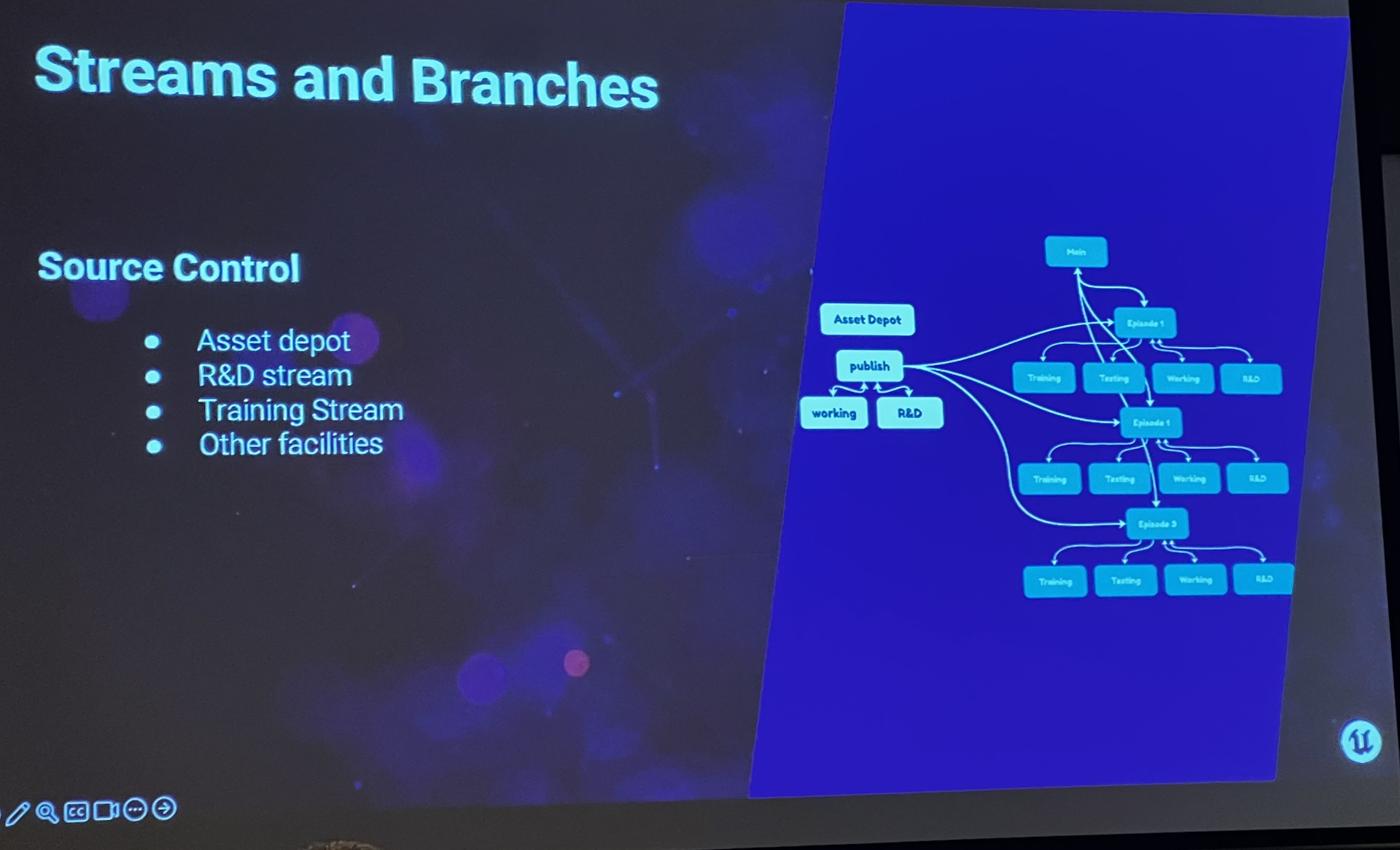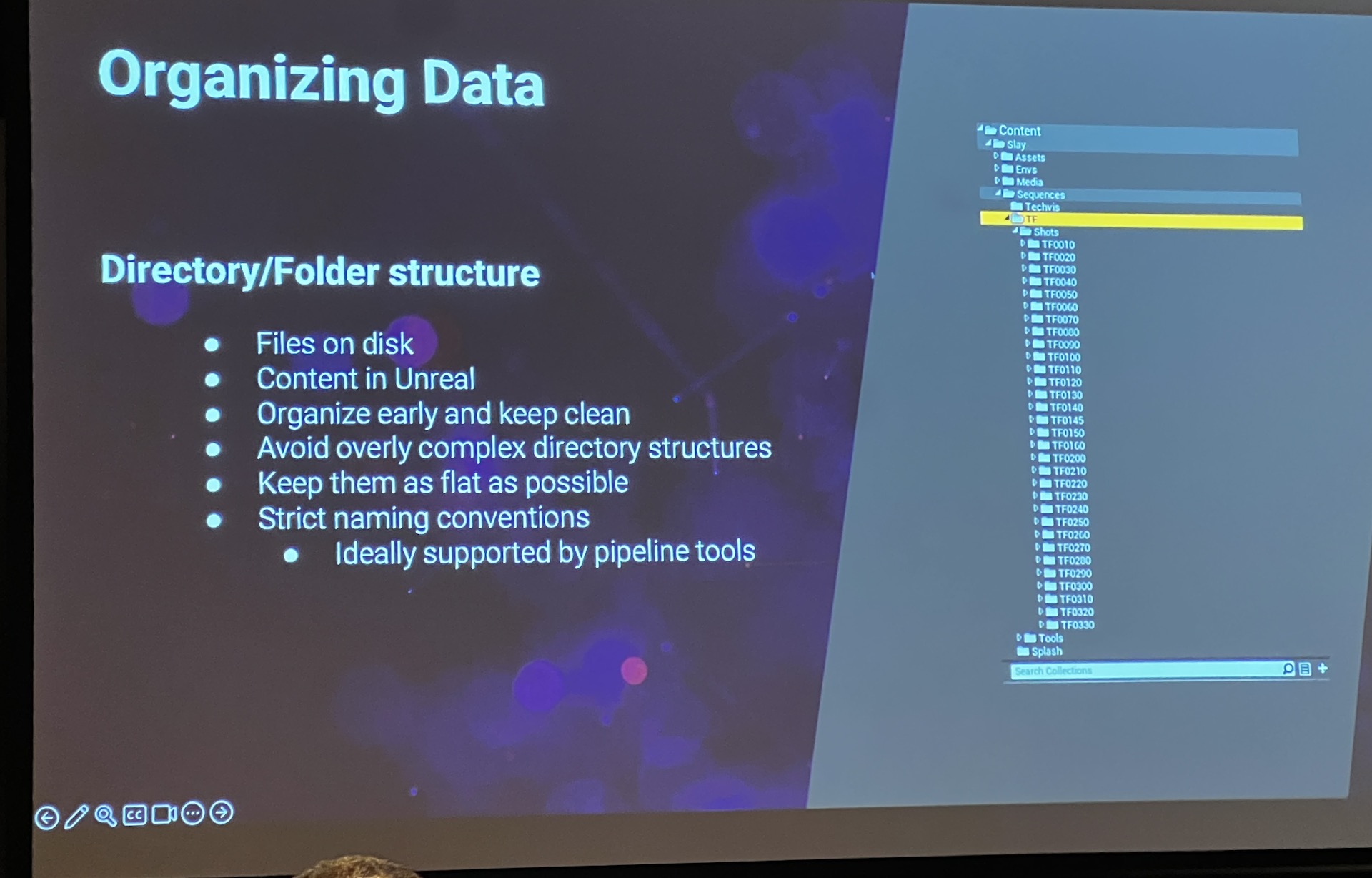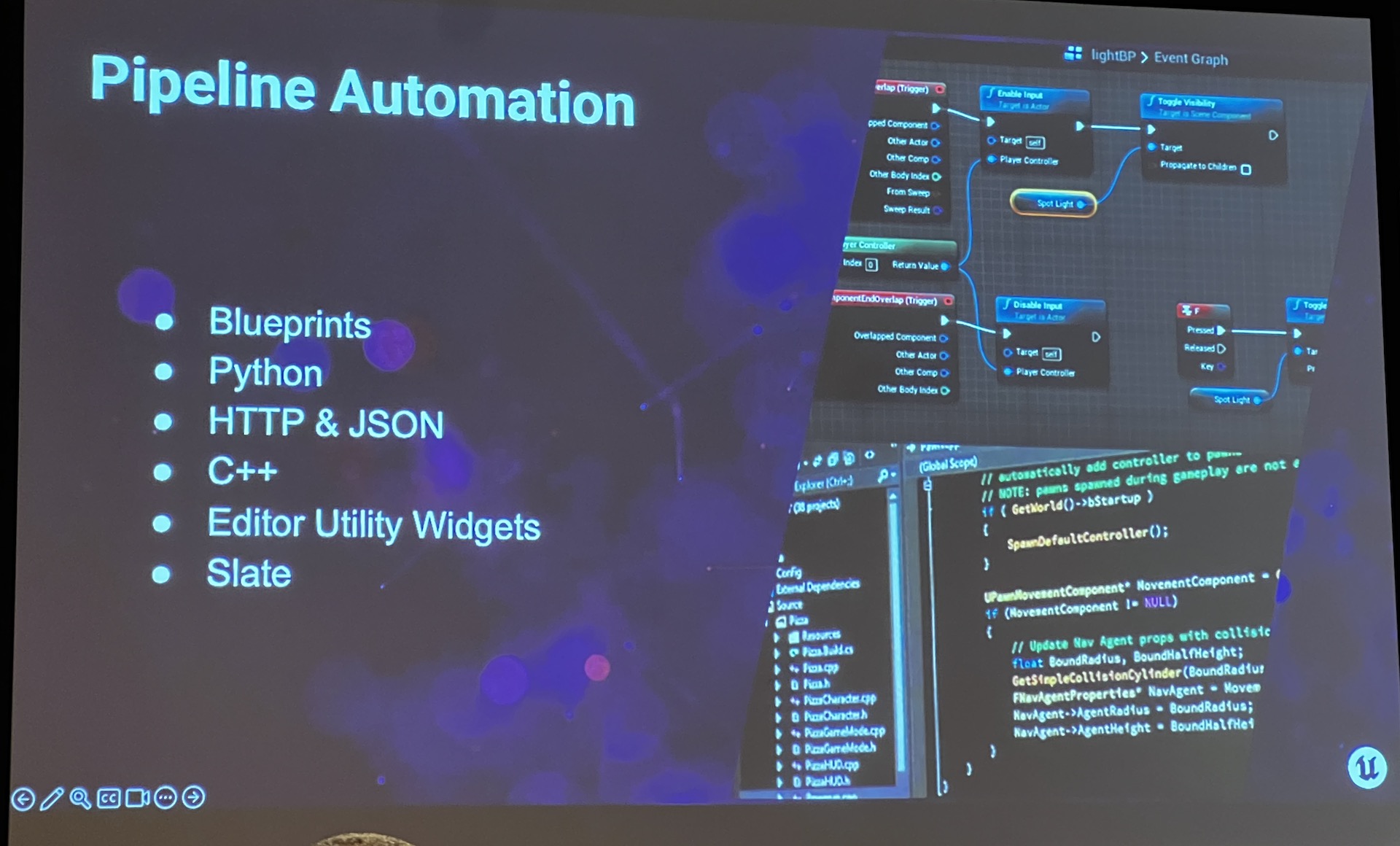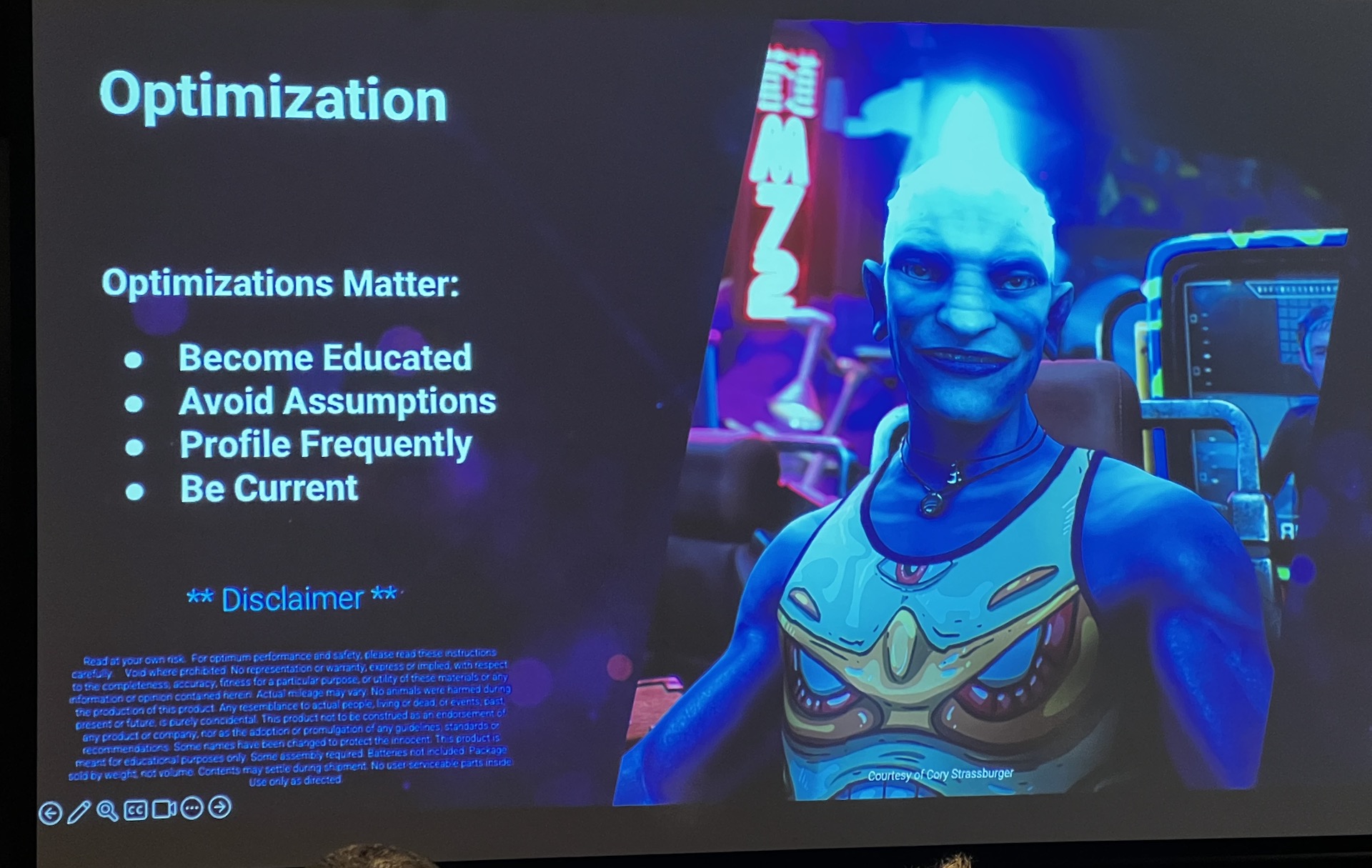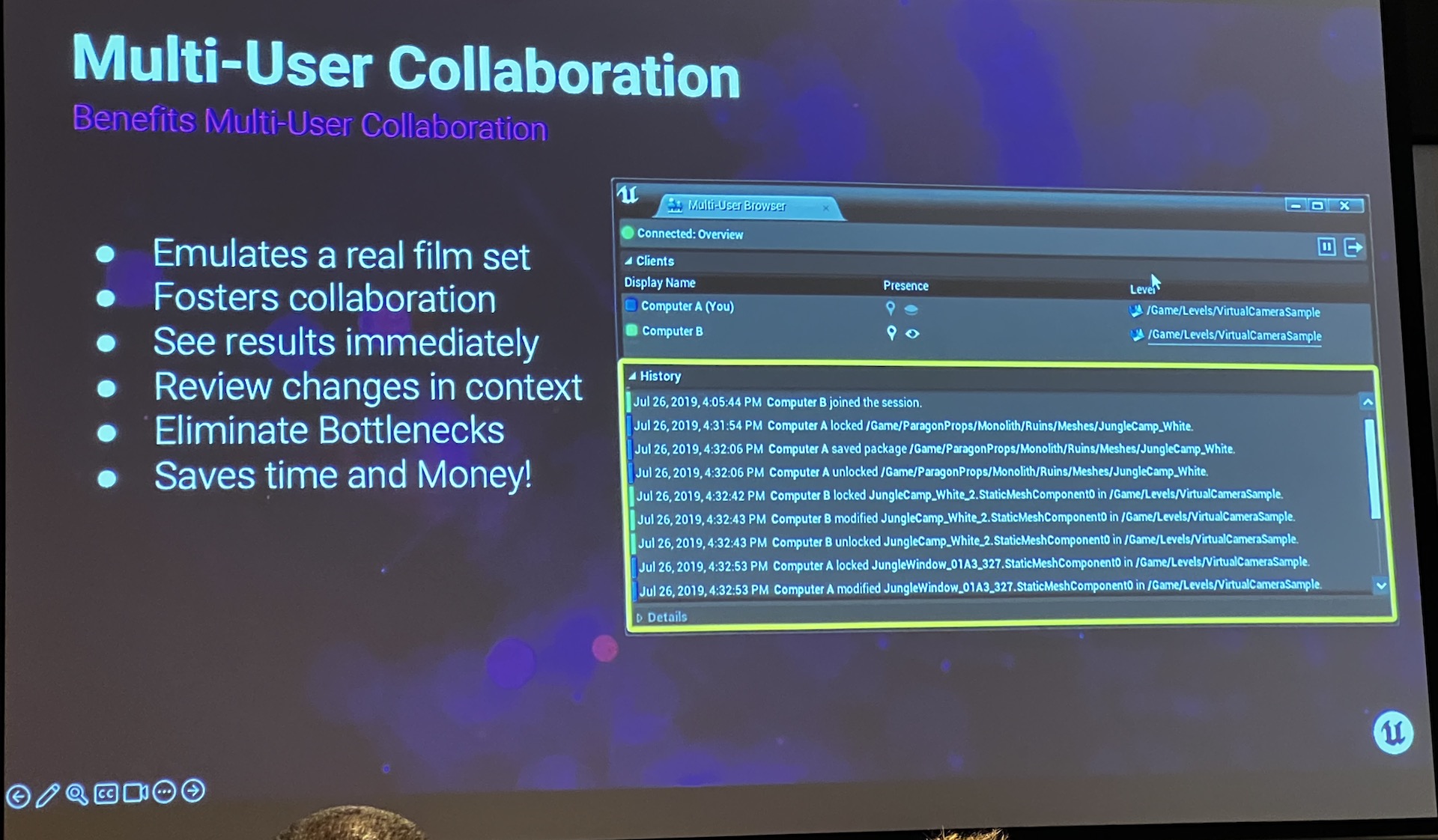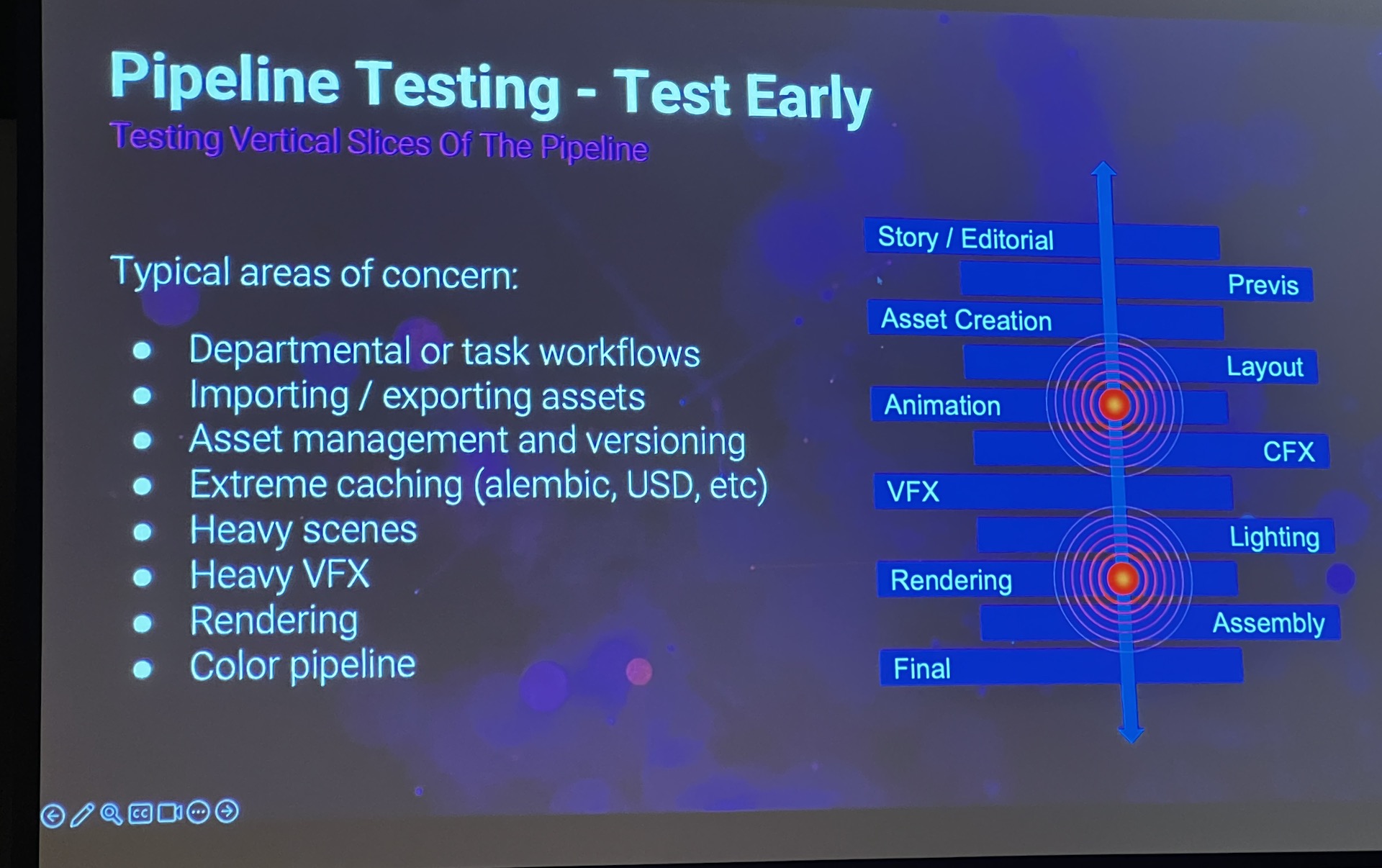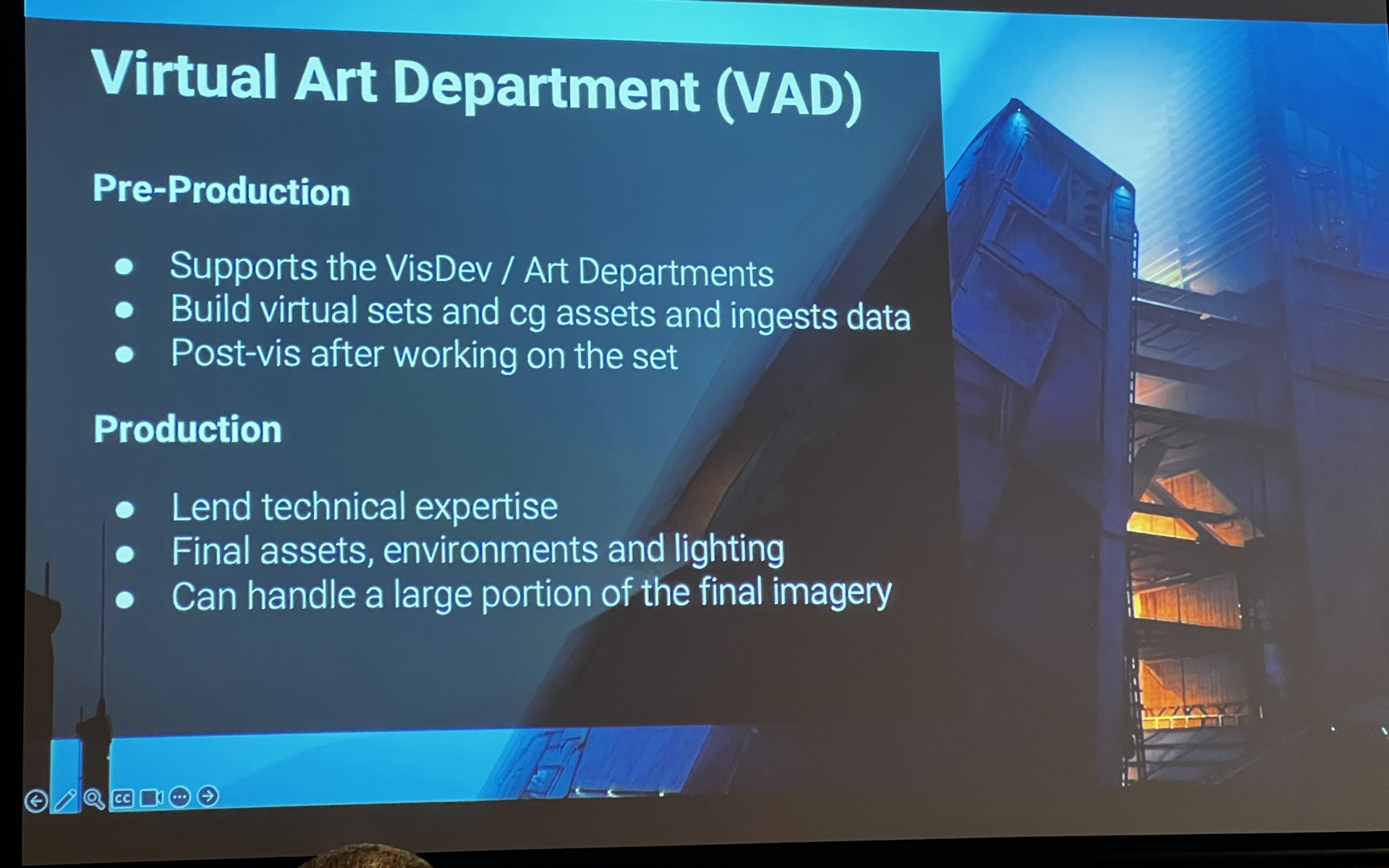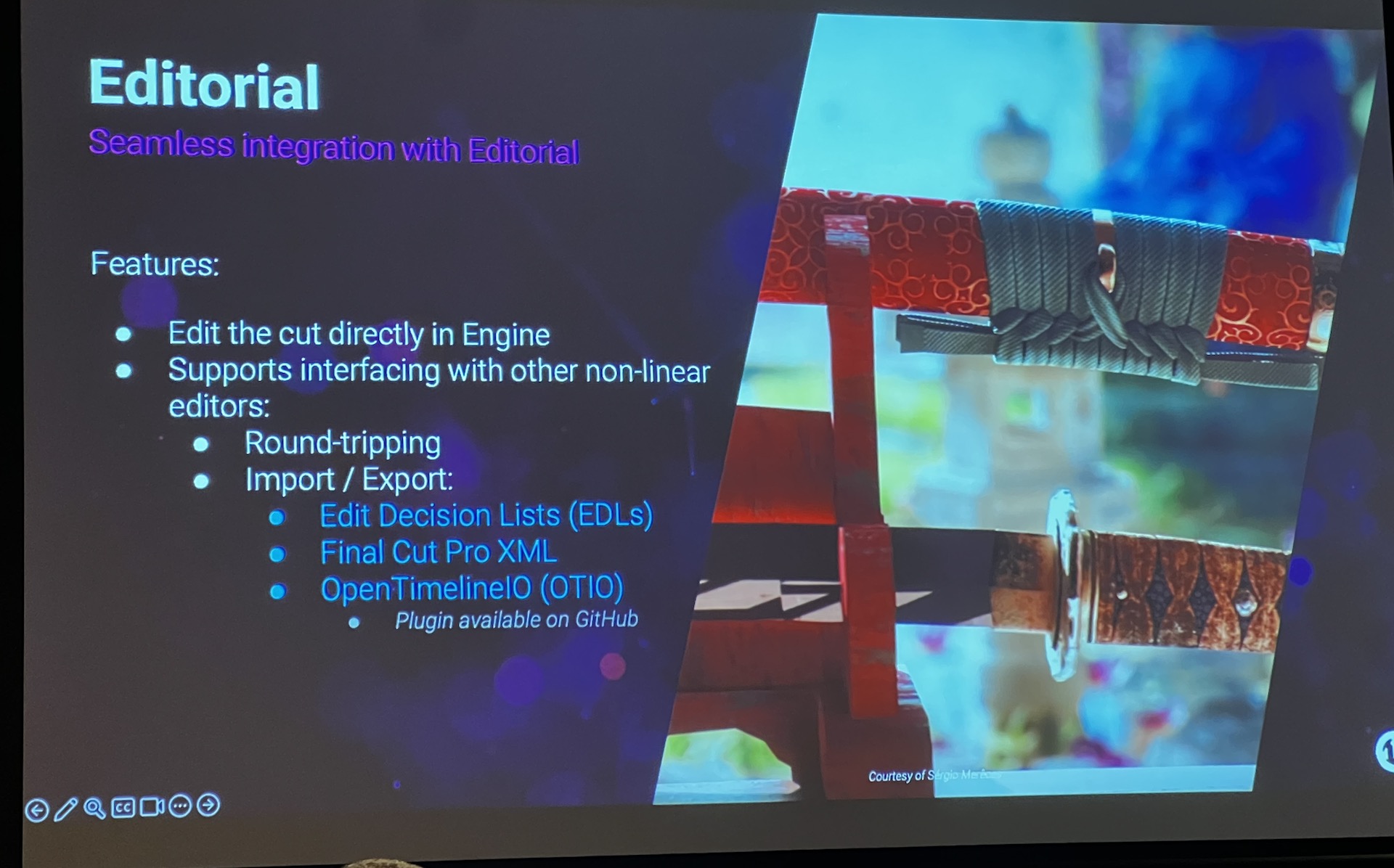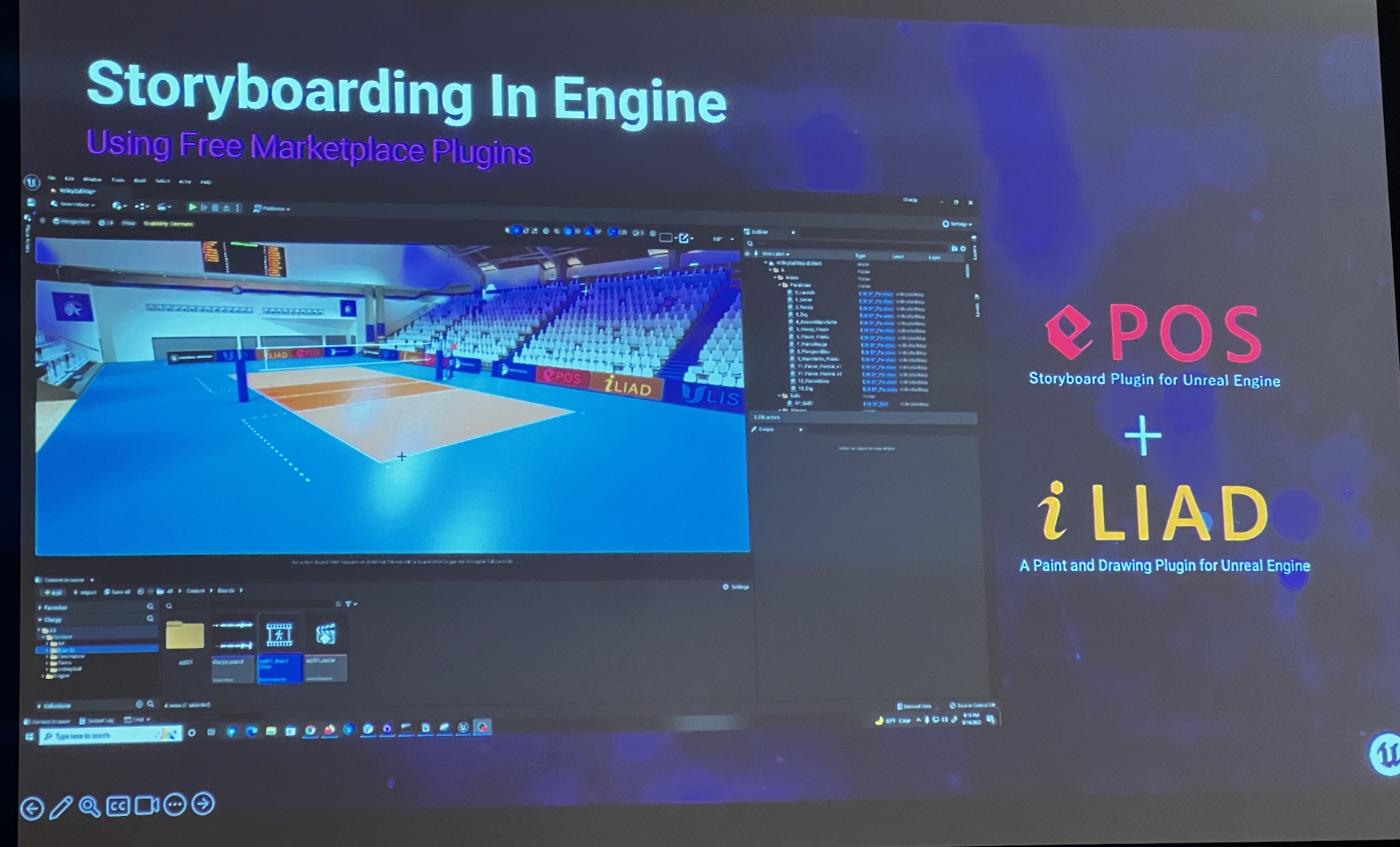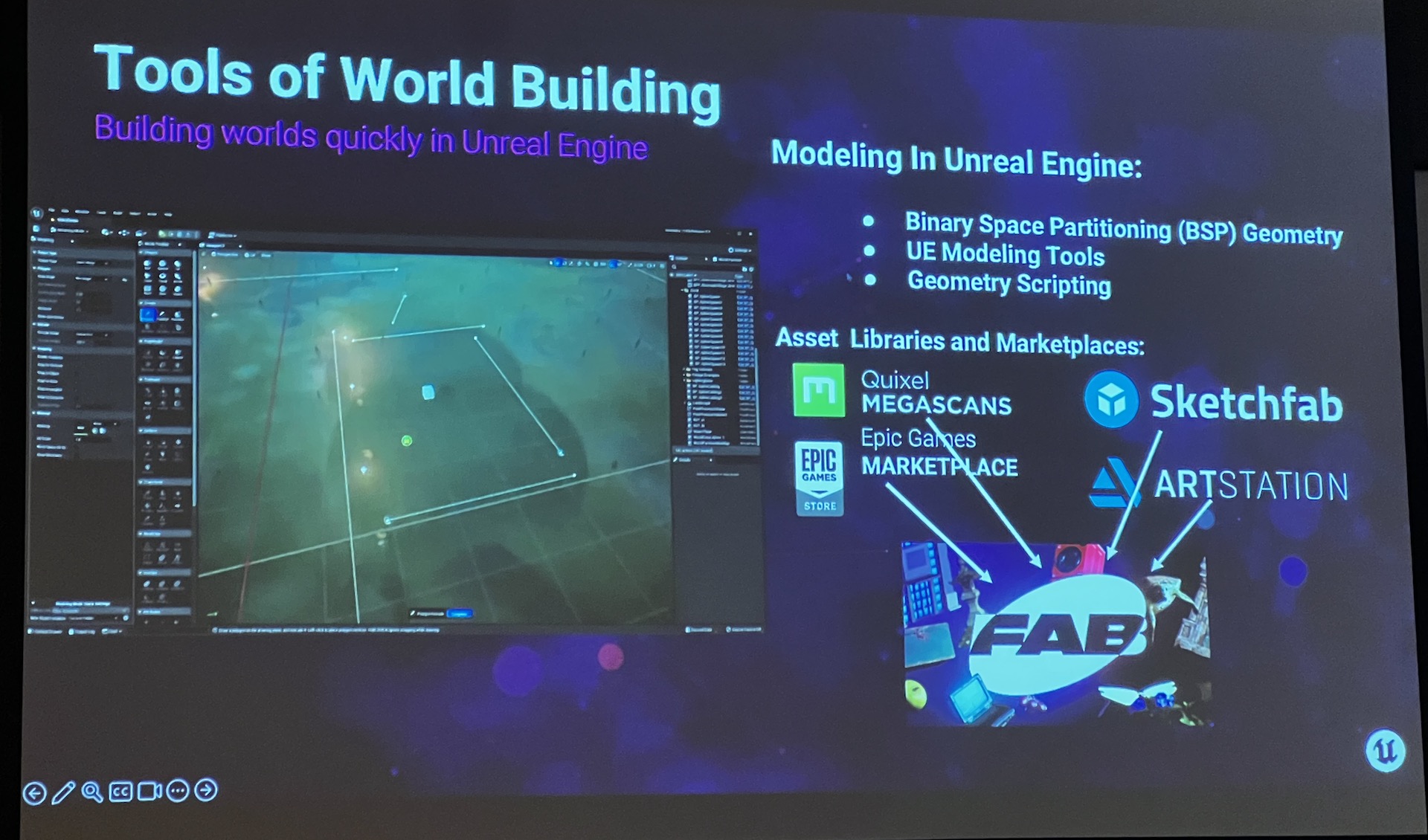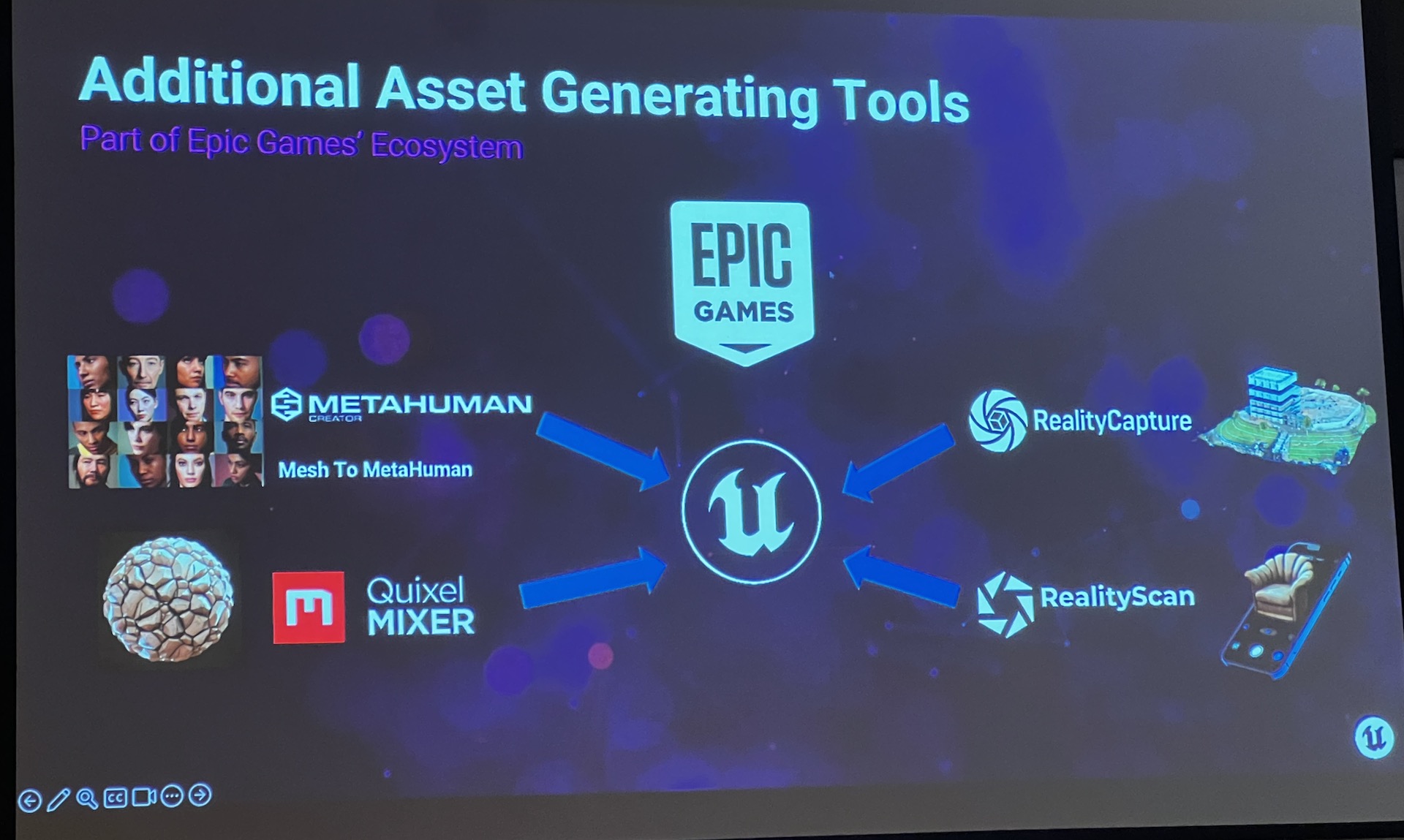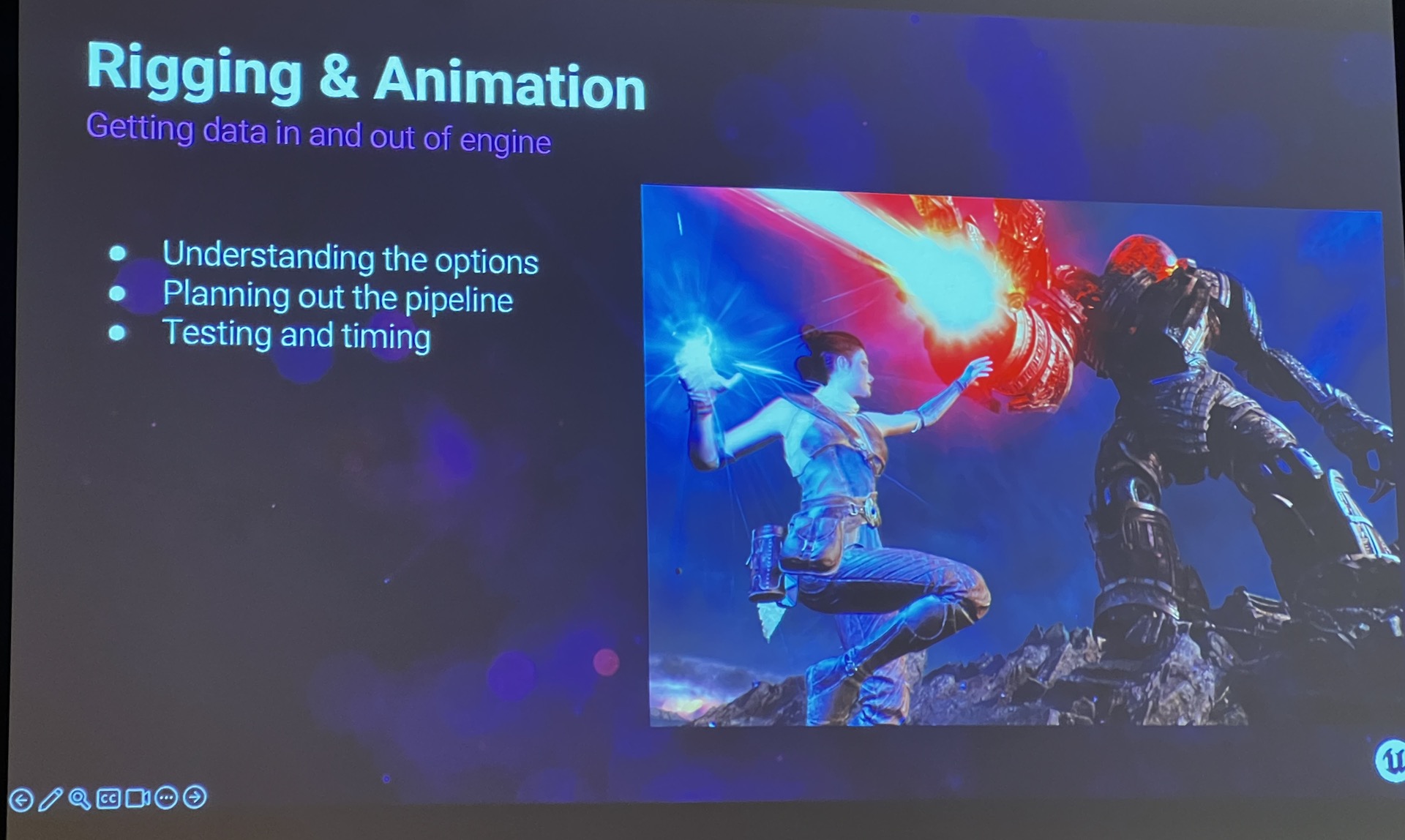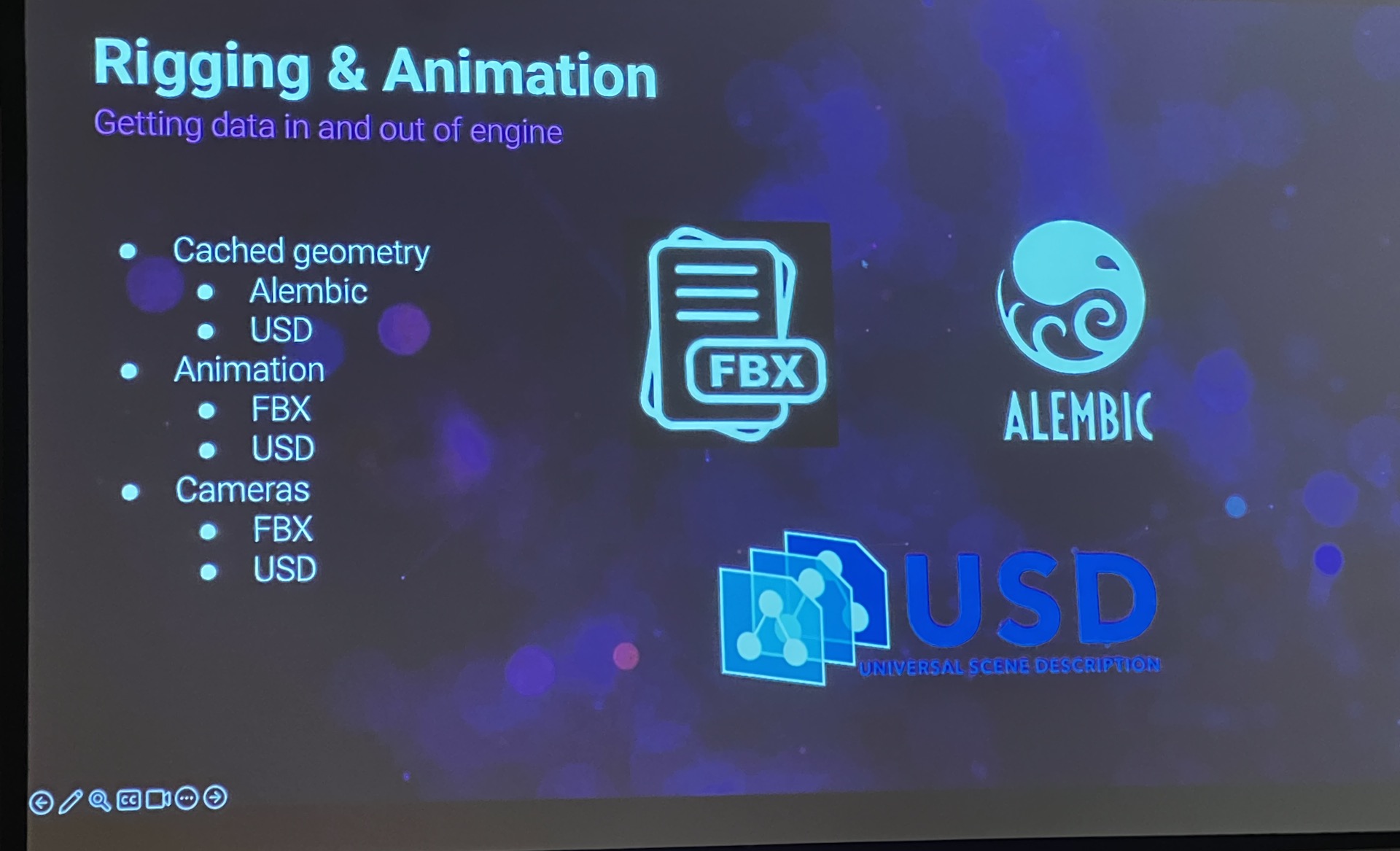 ---
The fifth session was by our good friend Pete Divers, Head of CG/VFX @ Fika Entertainment talking about Hairy Situations: Implementing Character Grooms.
We worked closely with Fika for our Unreal Engine Short Film Challenge, Eggs Cannot Fly.
They also helped us out with a 3D character on our short film Rebooted.
The schedule says:
Across several realtime animation projects including work for Mattel (American Girl, Girl of the Year) and Wildbrain (Teletubbies Let's Go!) Fika Entertainment has been implementing hair grooms and dynamics in our Unreal Engine and performance capture virtual production pipeline. In this talk, Fika's Head of CG and VFX, Pete Divers, will talk through several case studies that have used Fika's in-house pipeline for creating high end hair grooms for social media budgets, some of the pitfalls and challenges to this process, and the approaches and tools the Fika team developed to create stylised, dynamic and efficient hair grooms that do not require expensive and complicated hair simulations.
Again, lots of useful tips in tricks in here...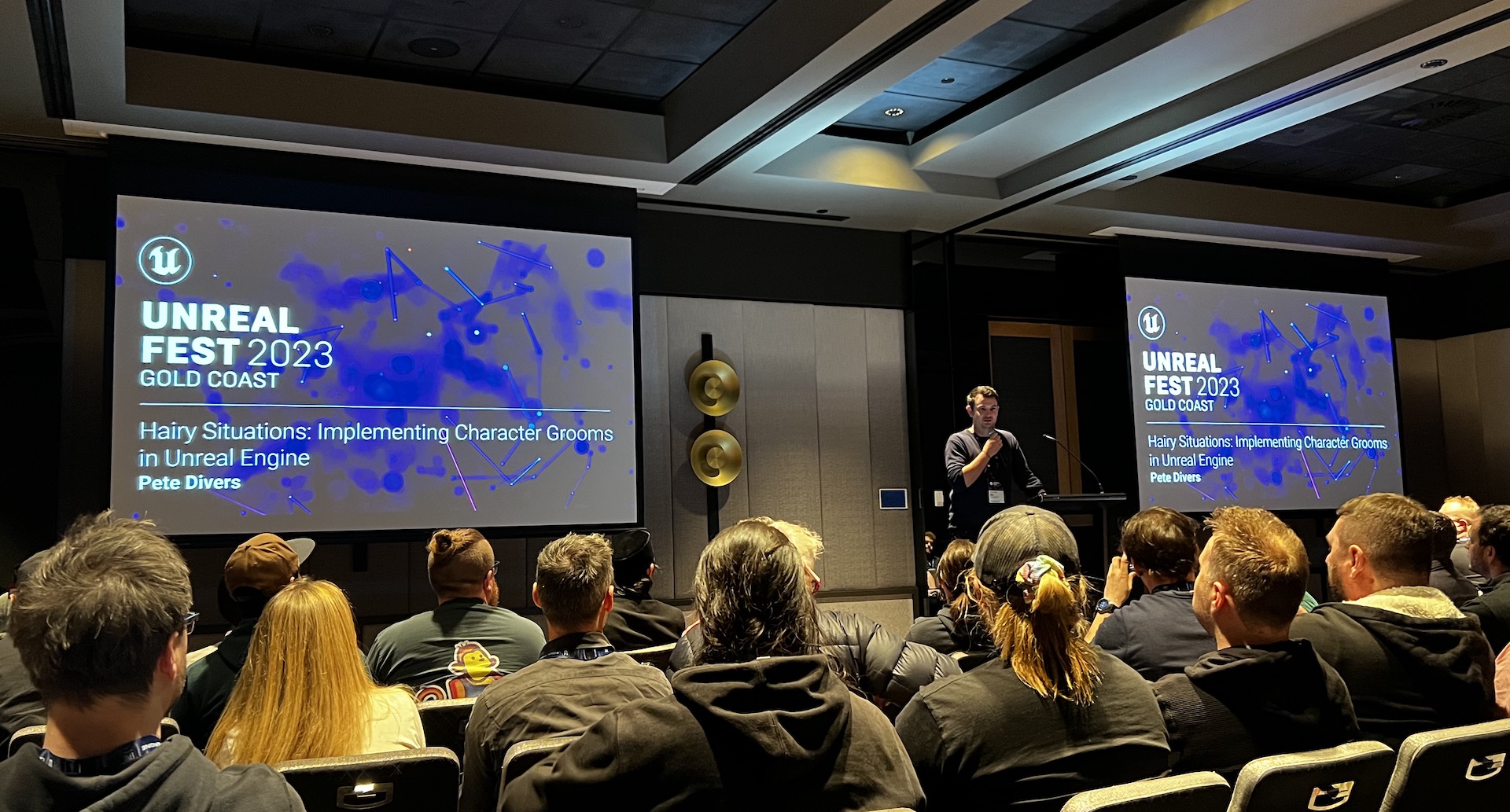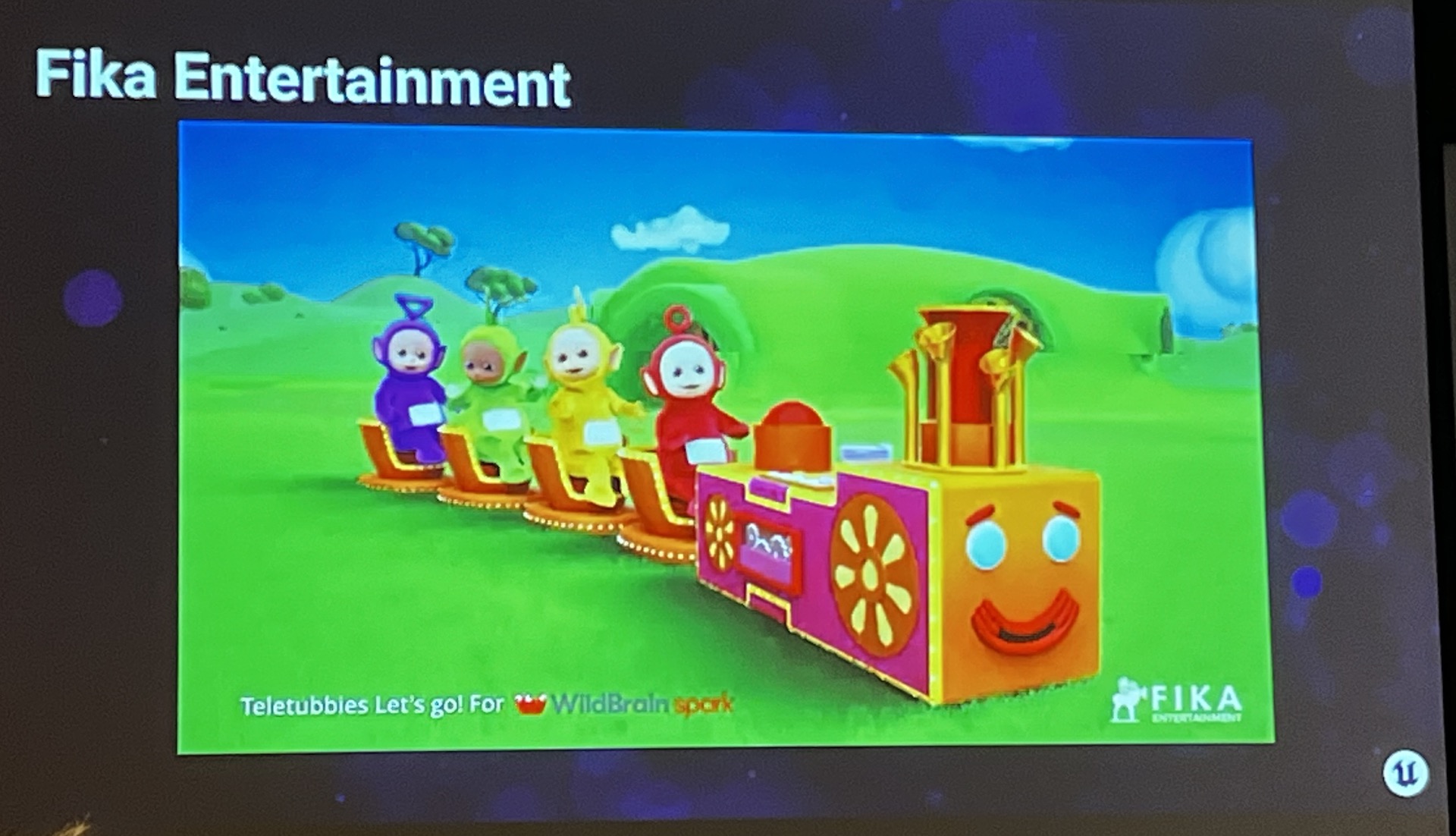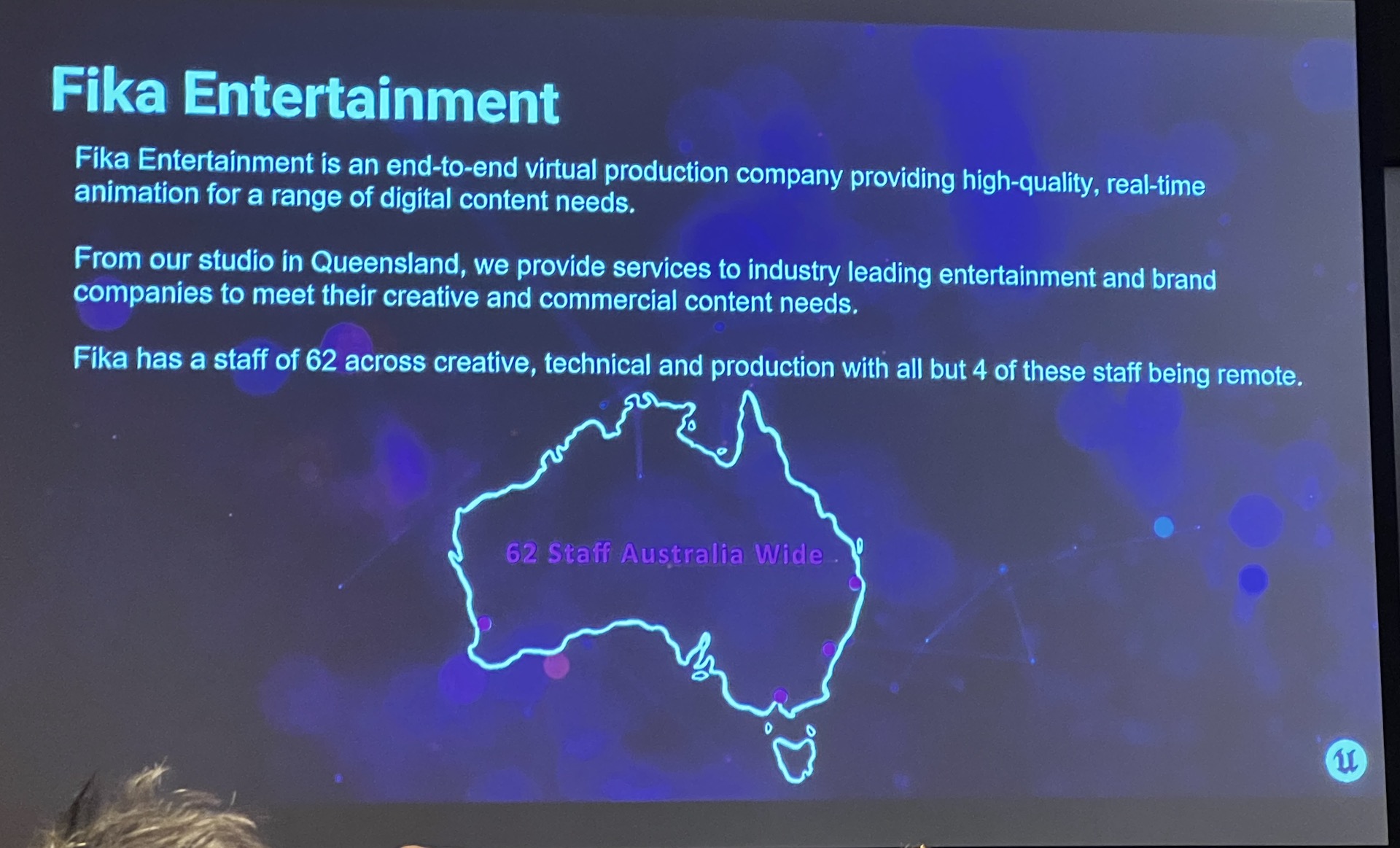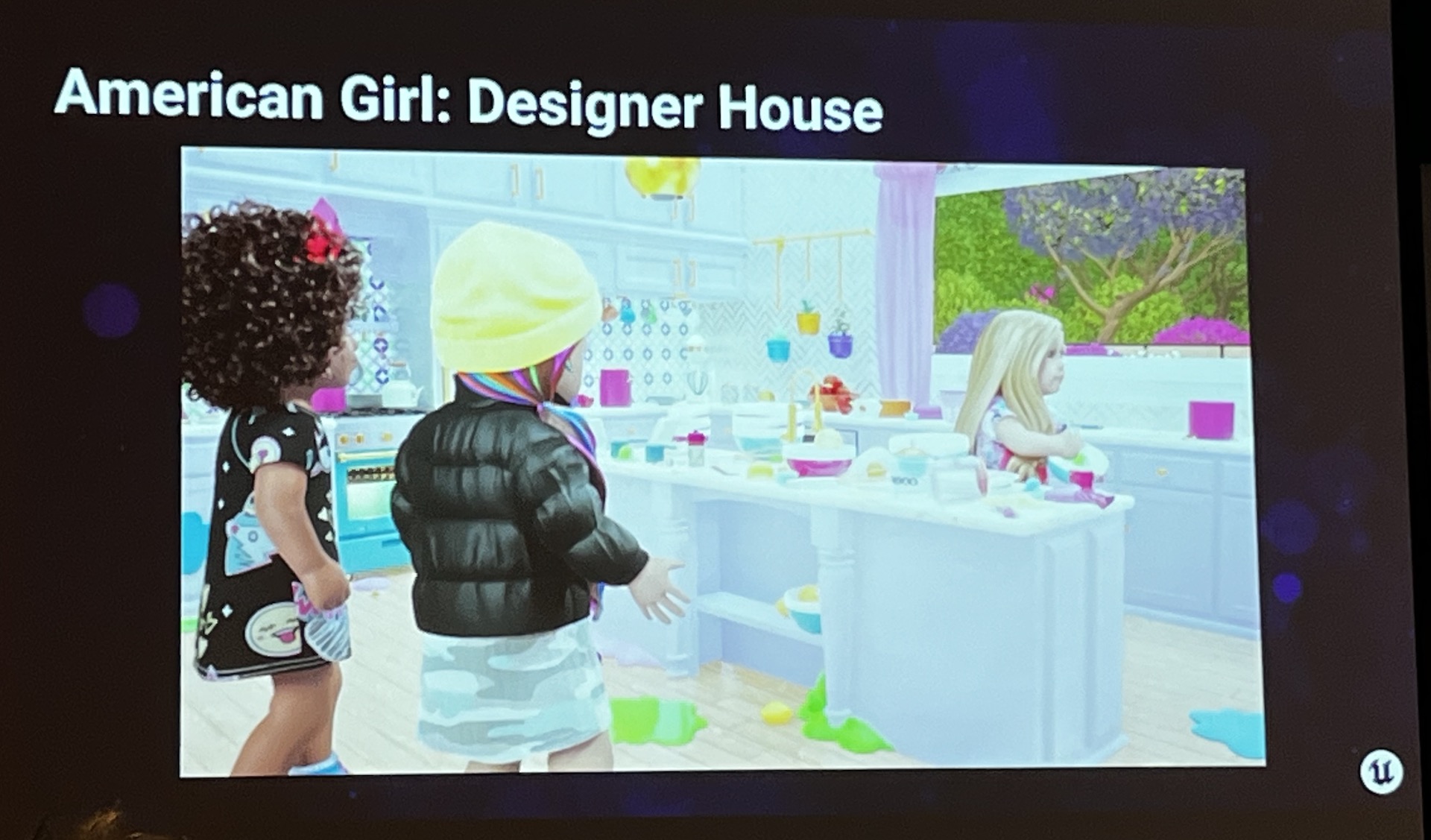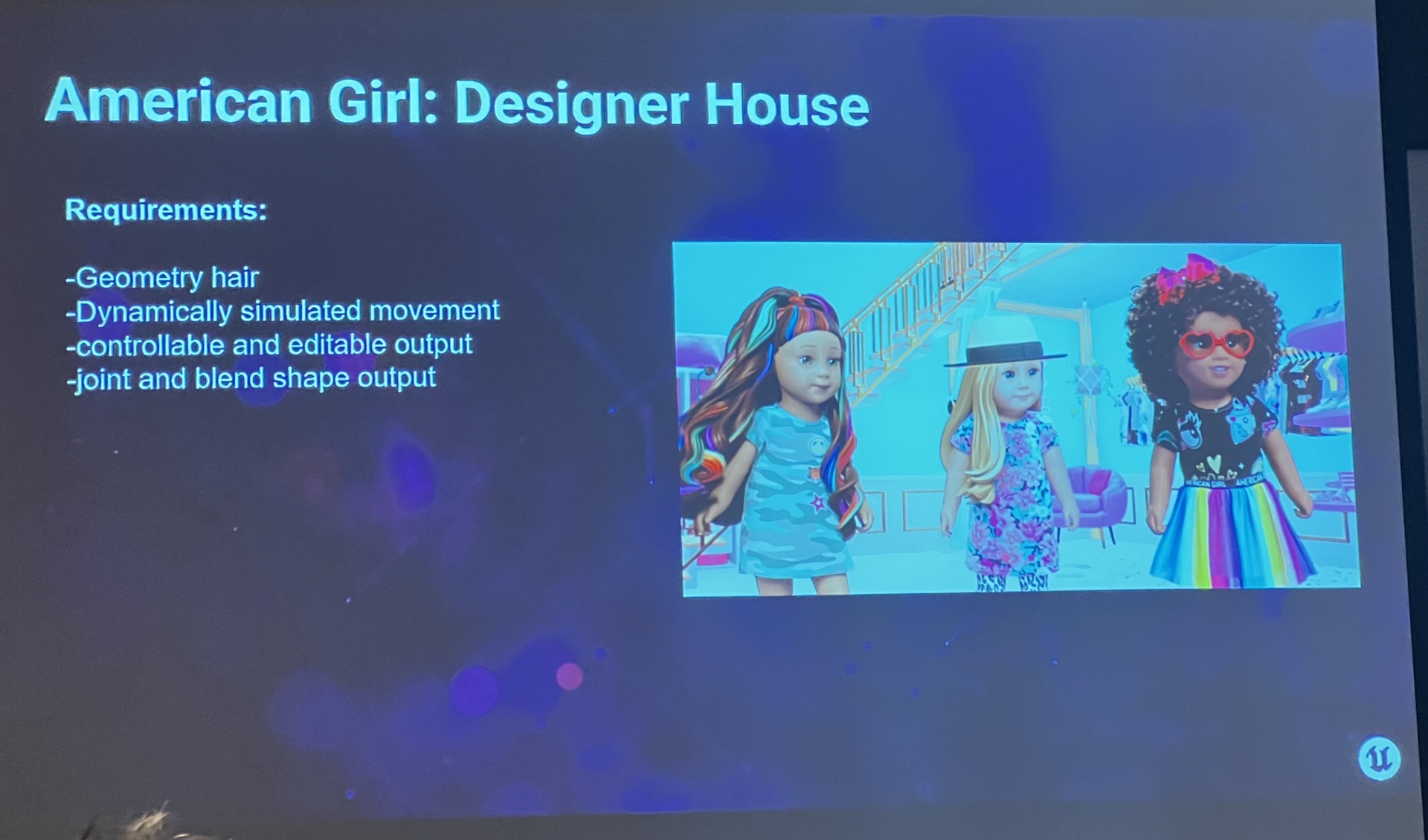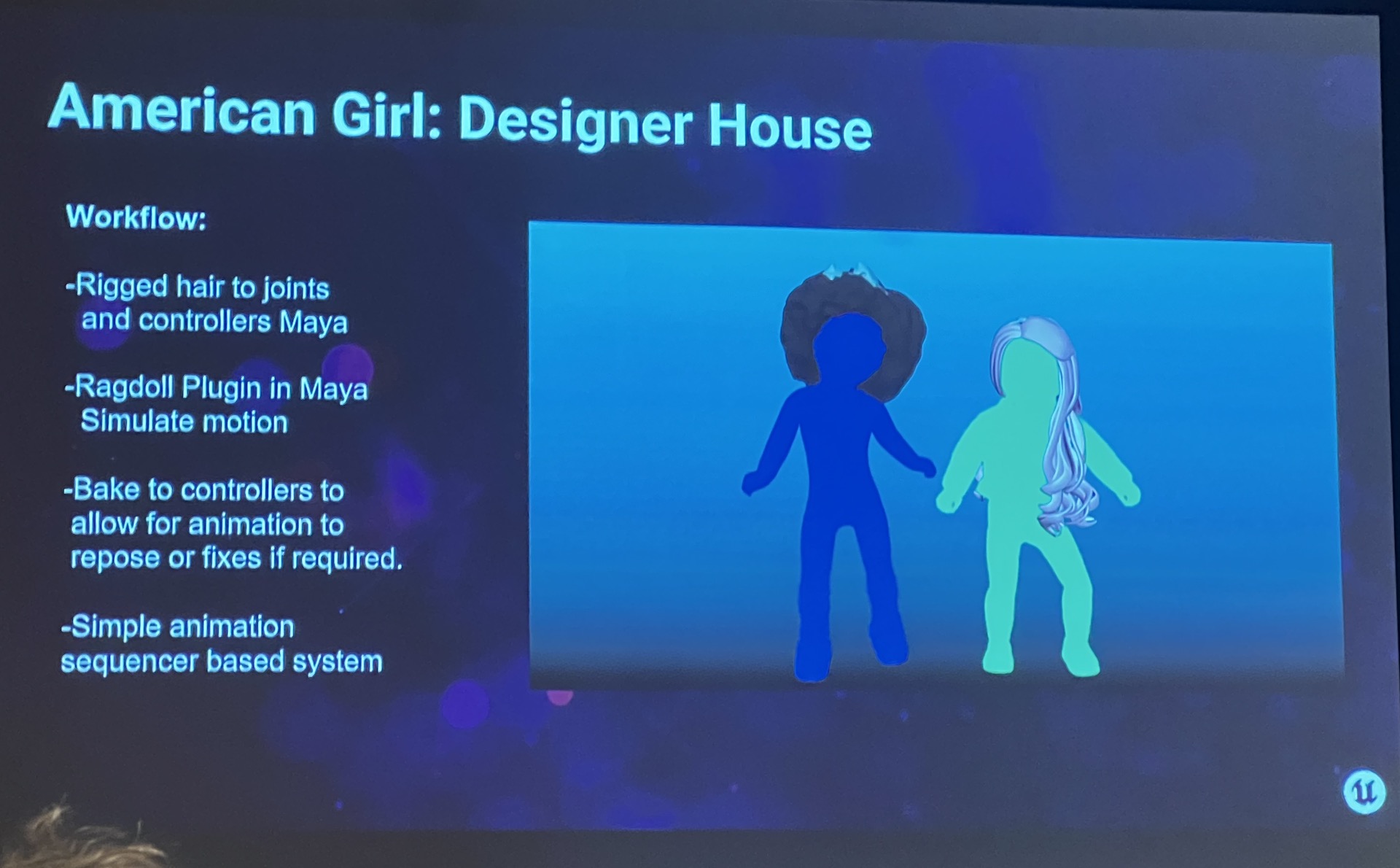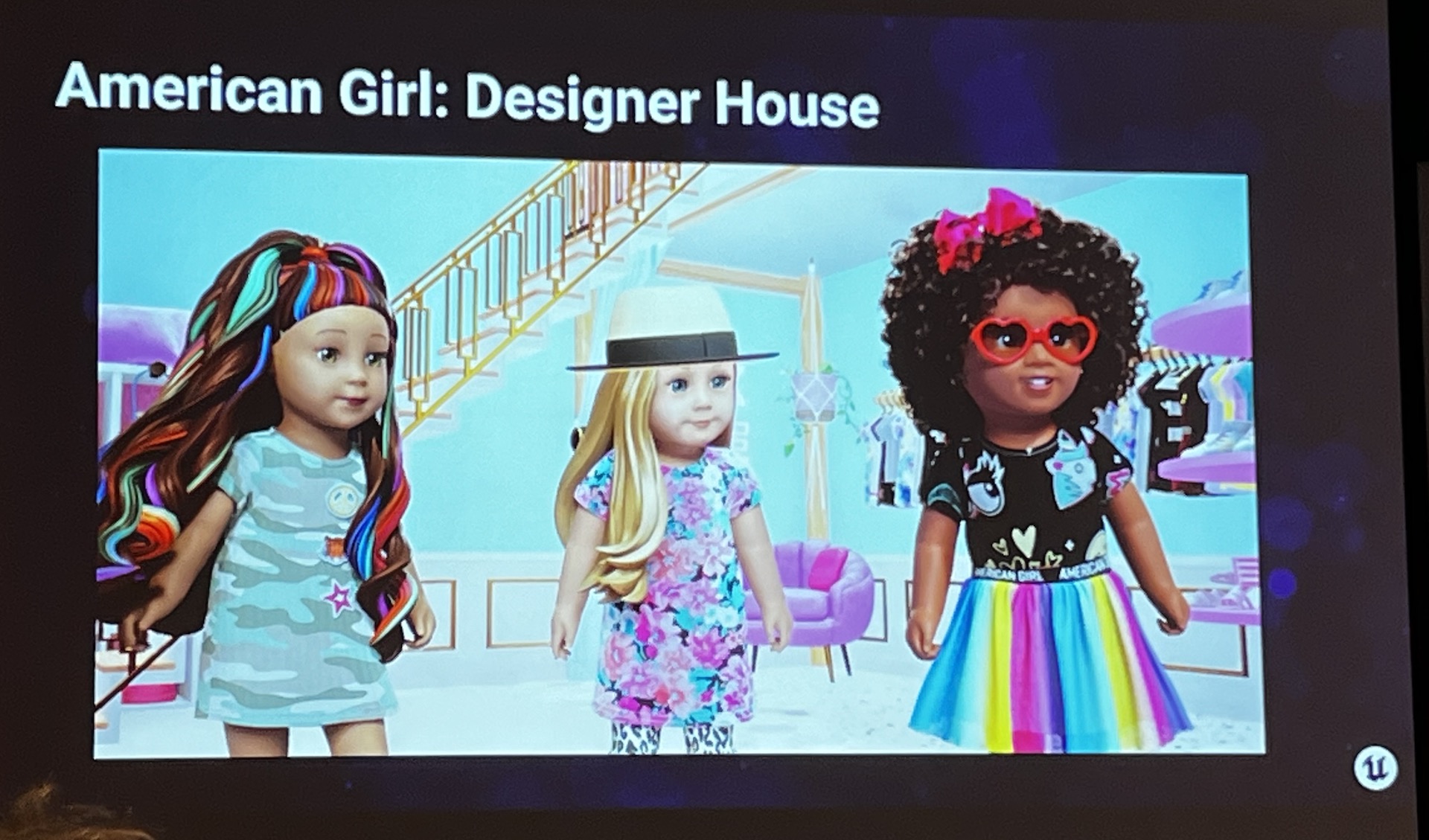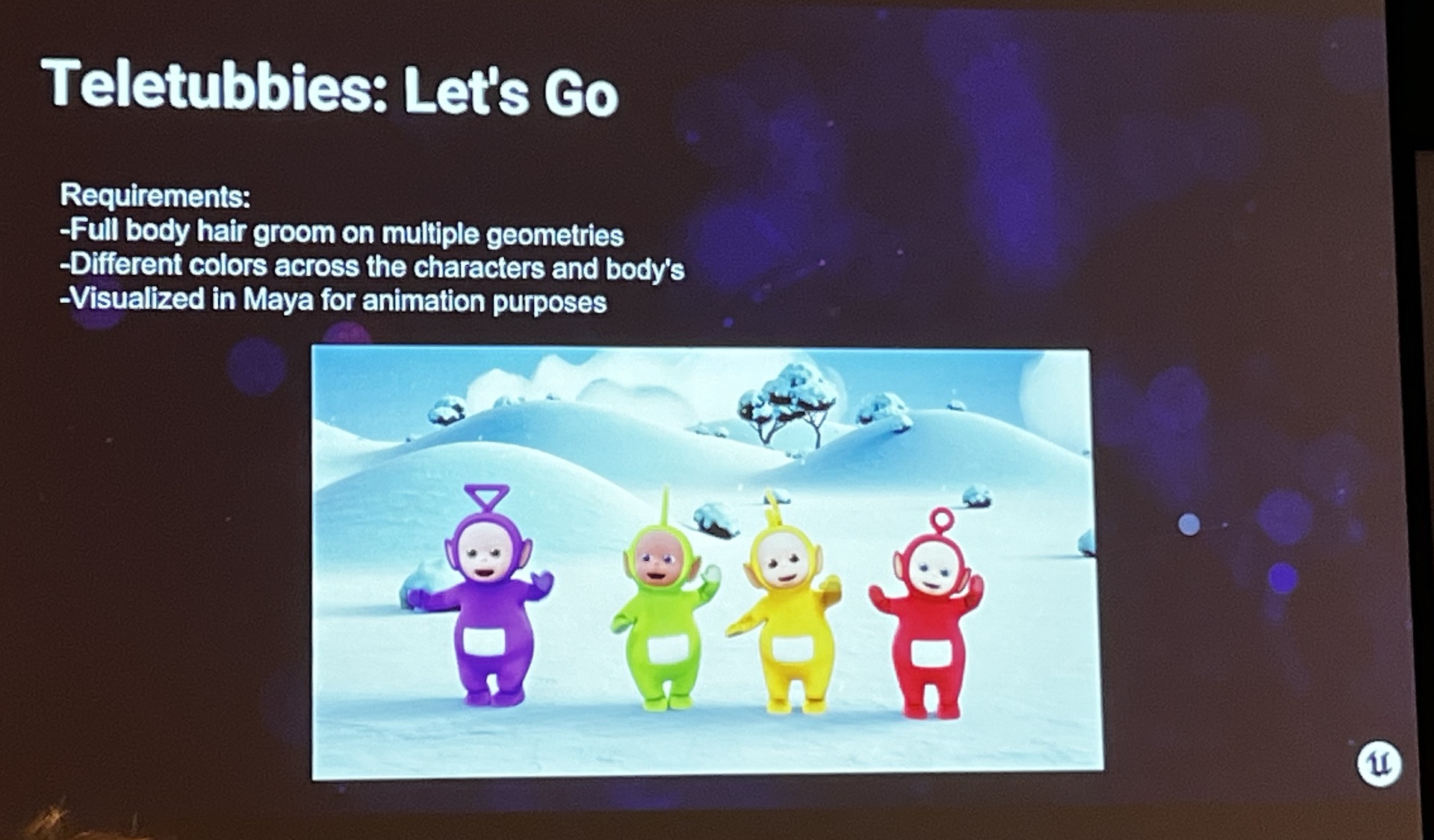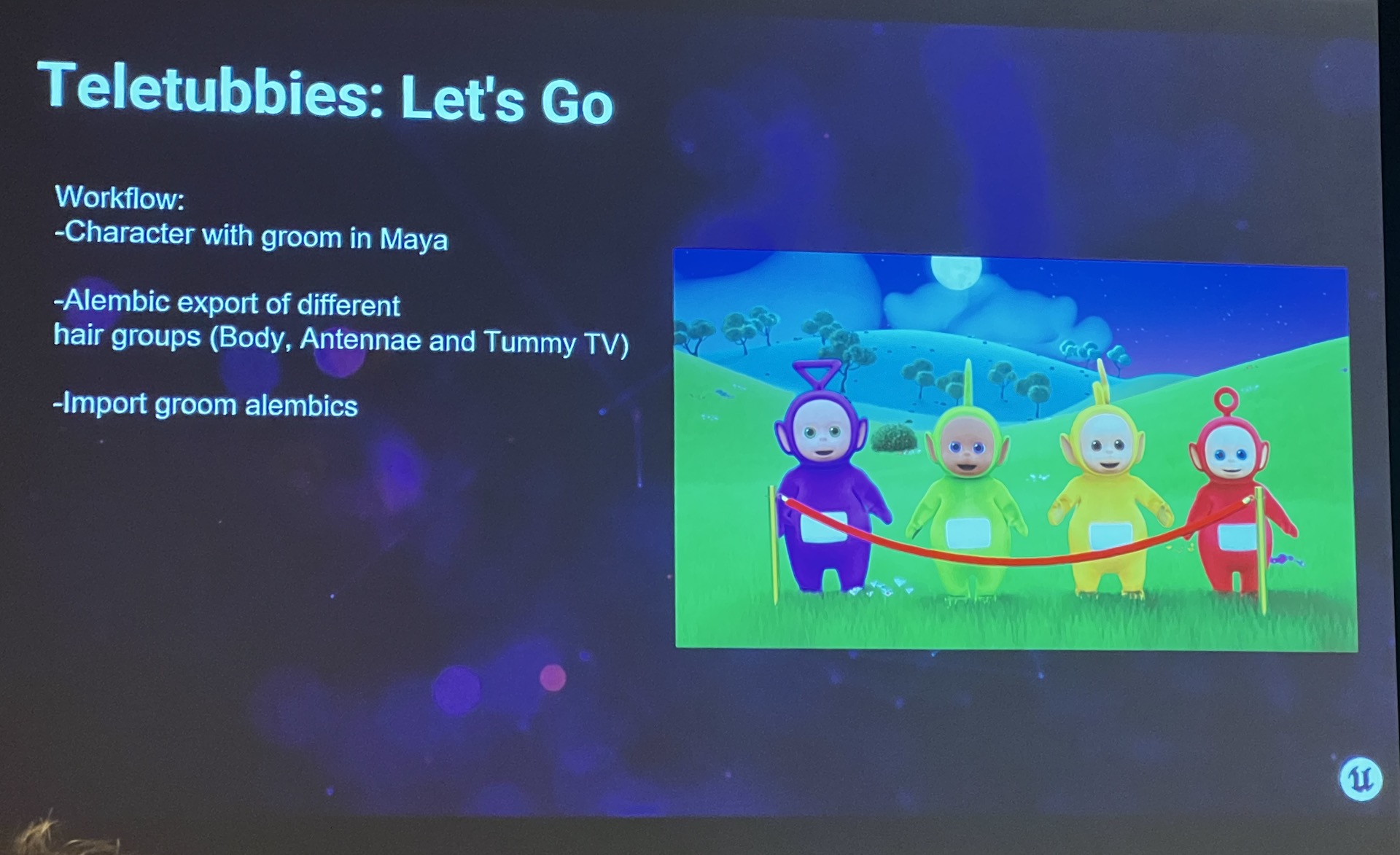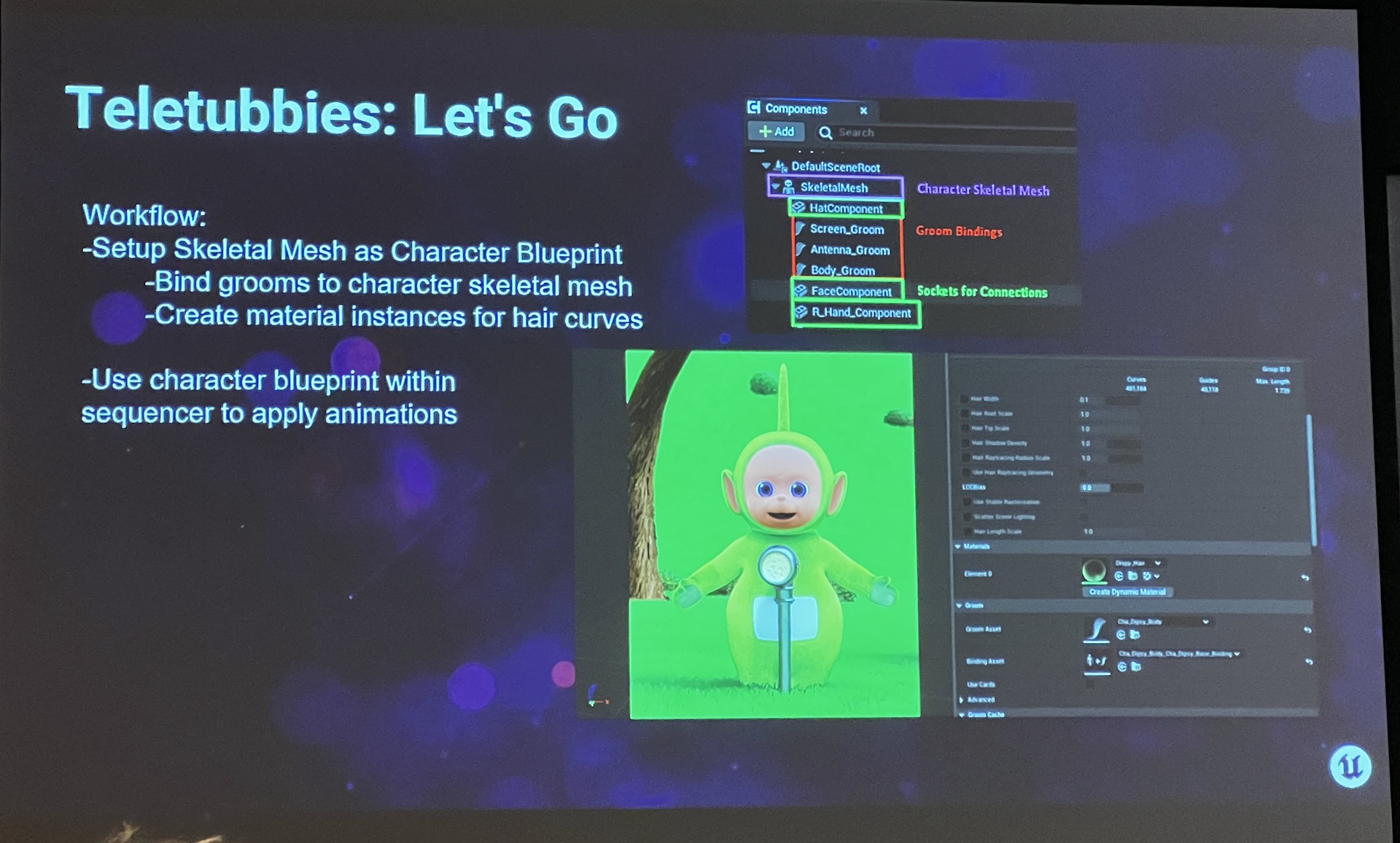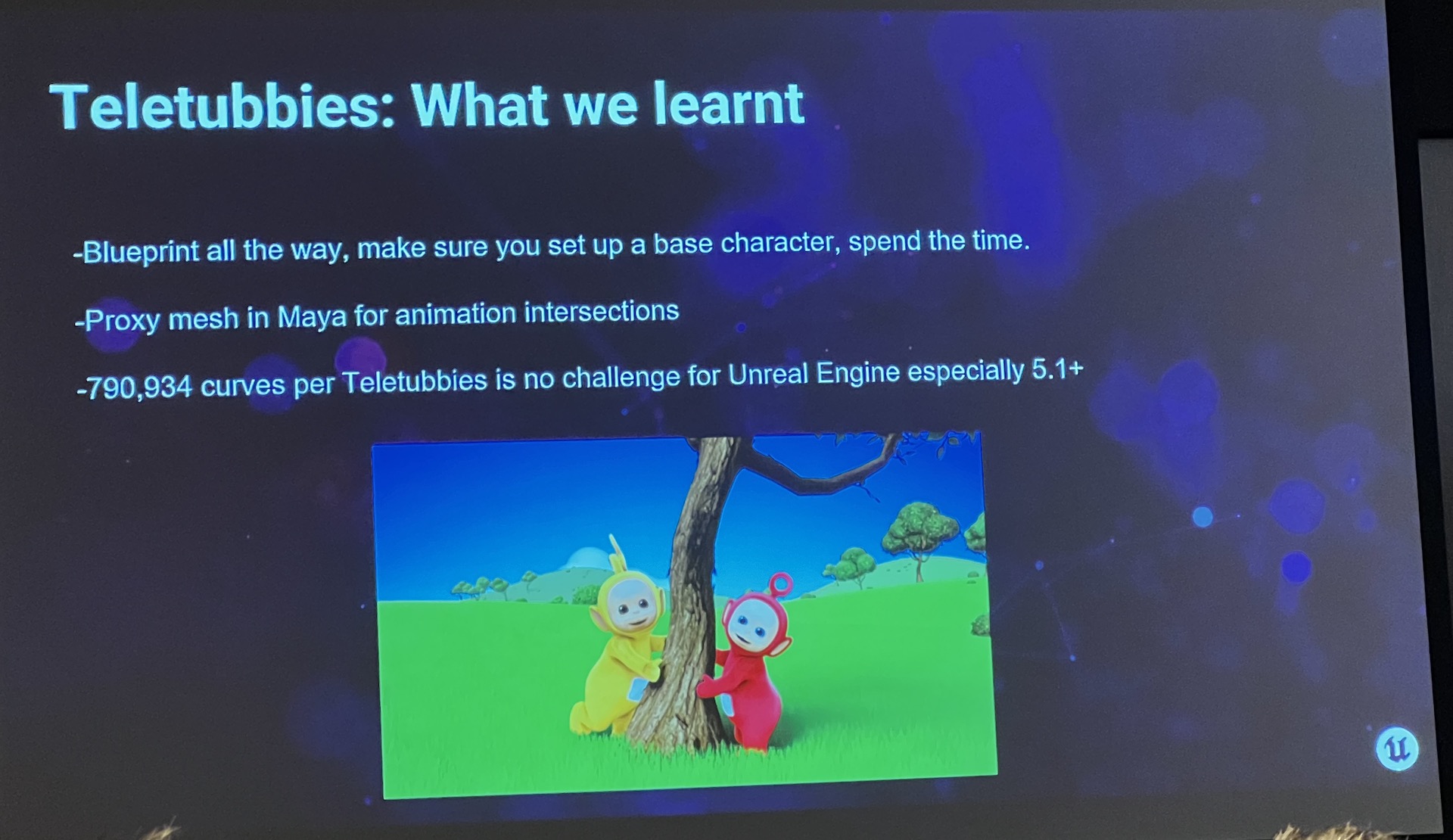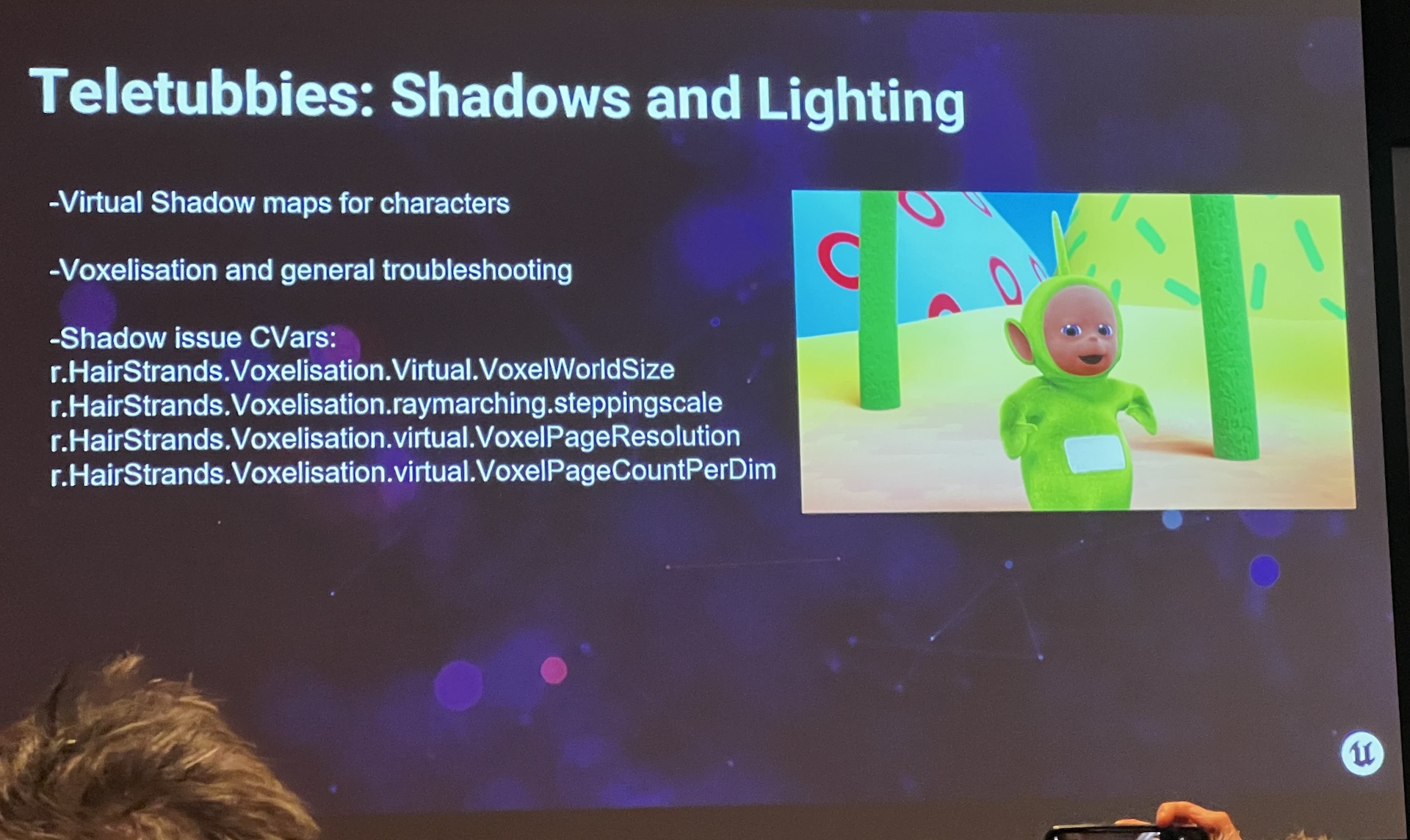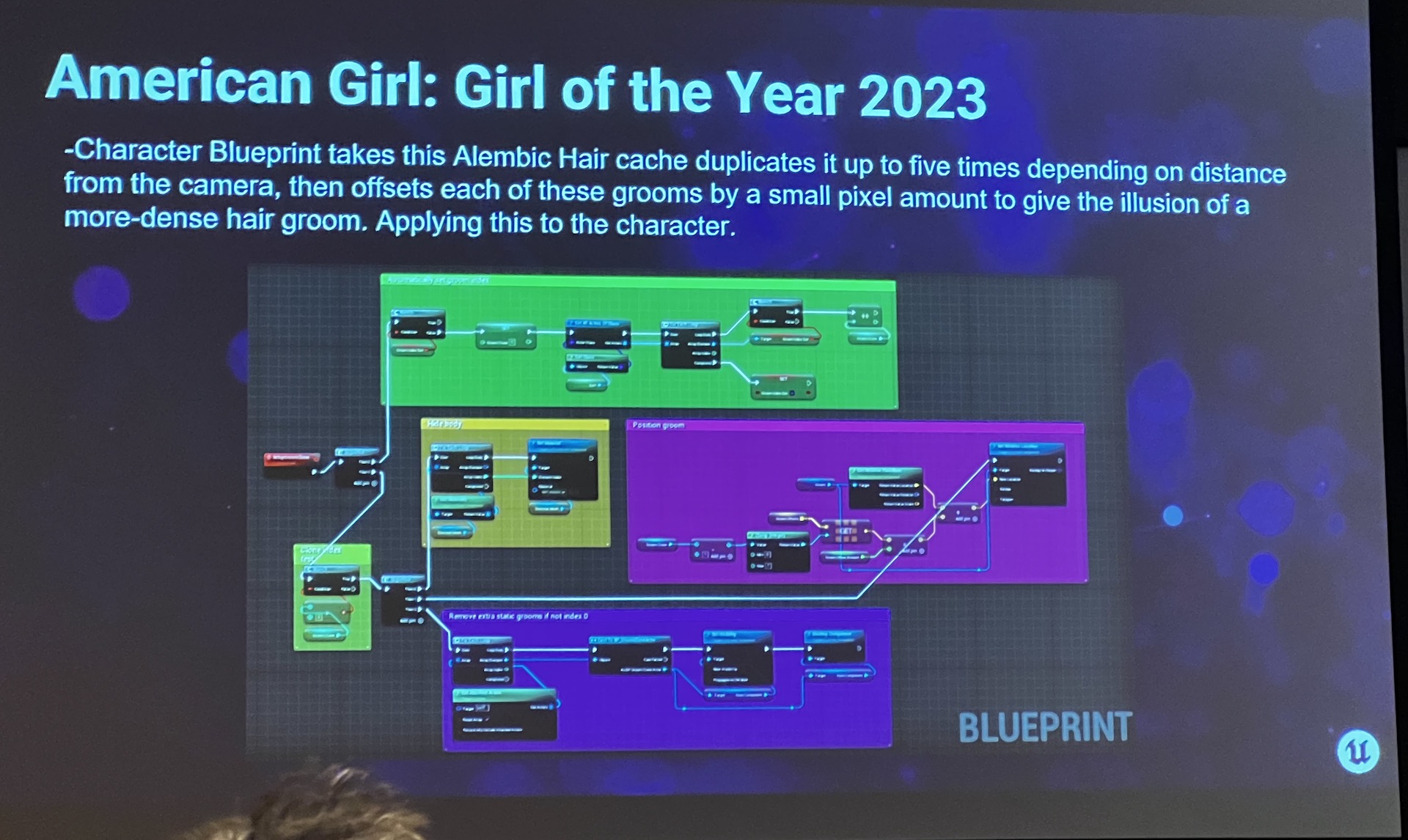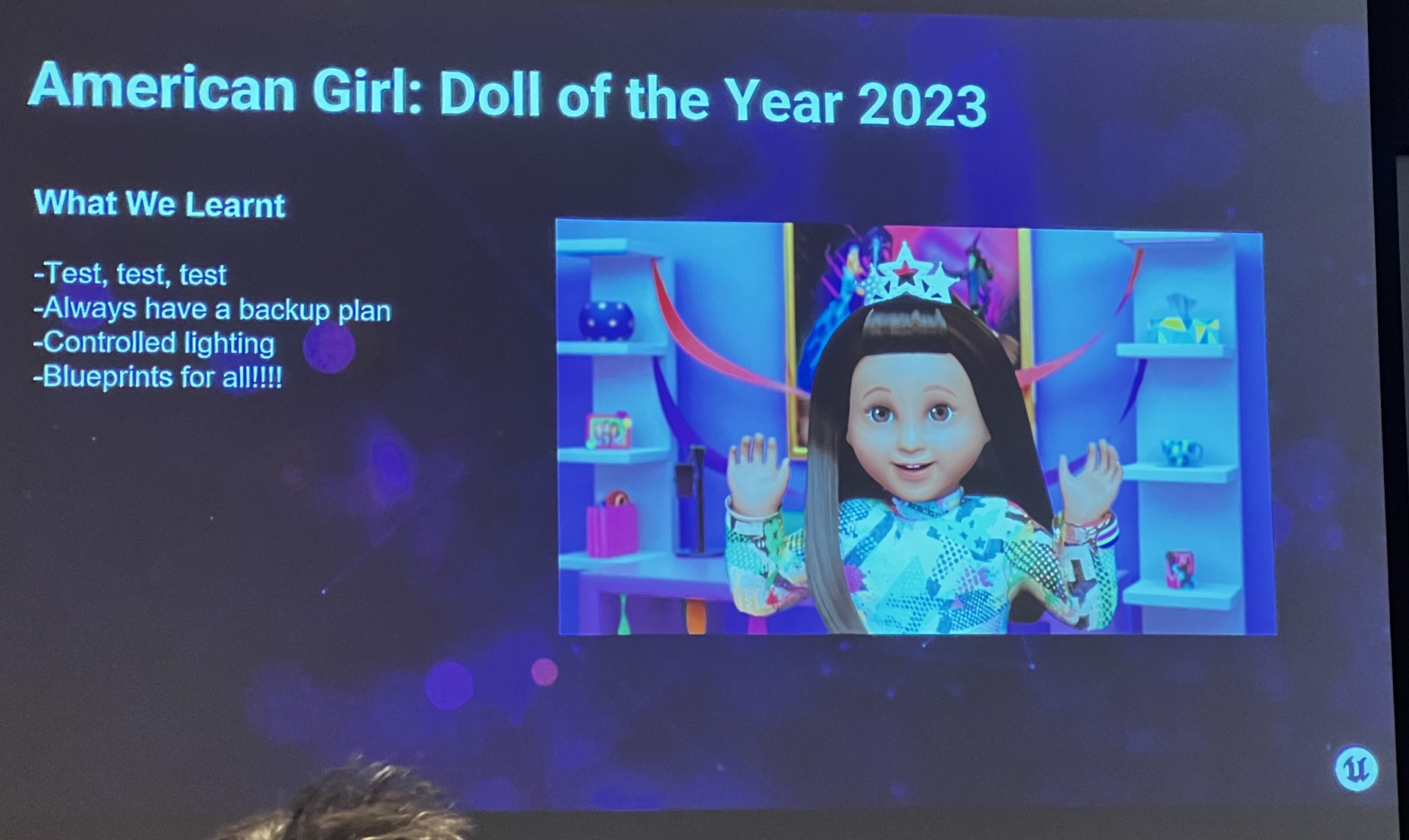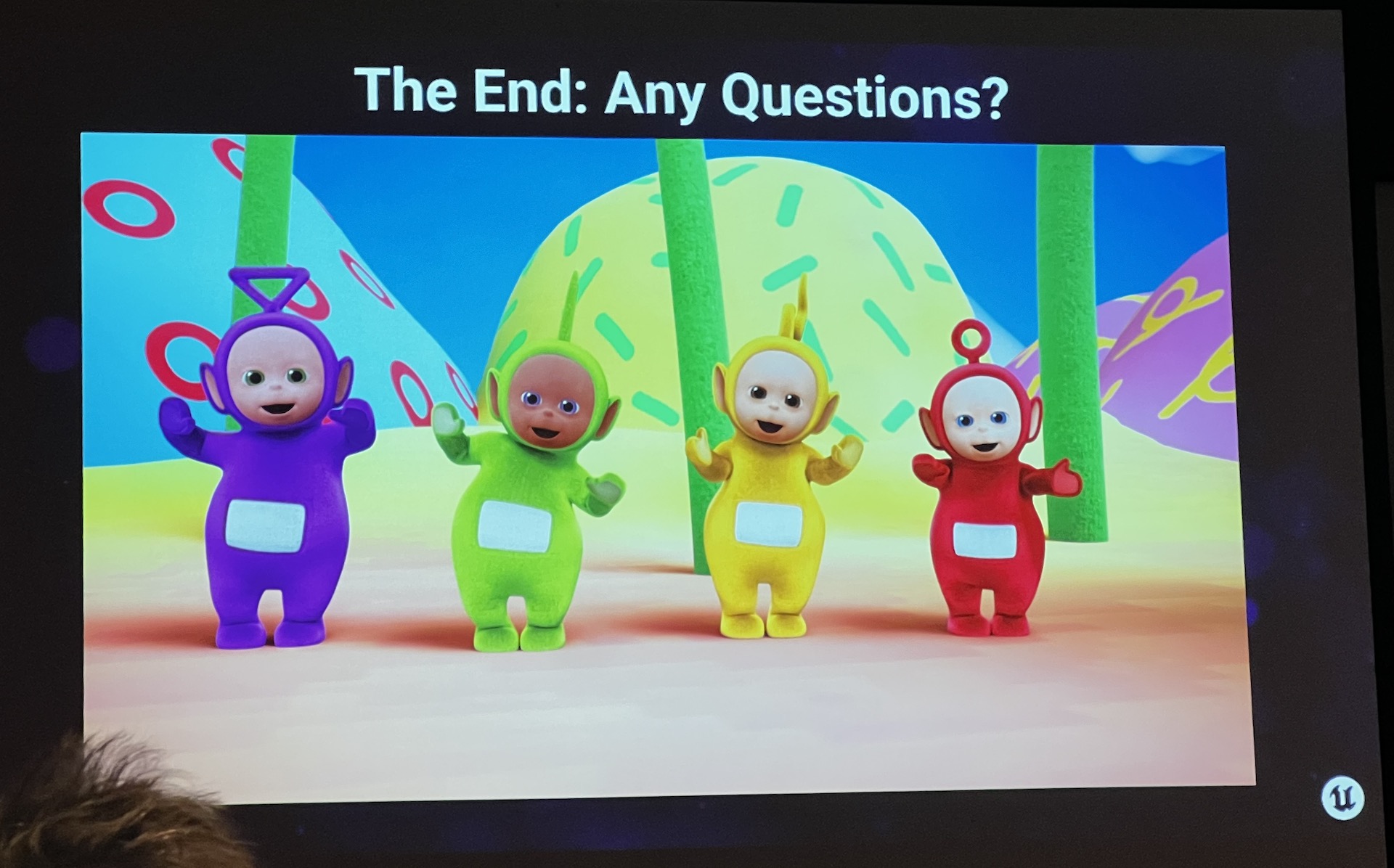 ---
Last but not least, I went to see Shawn Dunn (Lead Technical Product Manager, Virtual Production @ Epic Games) again to talk about State of the Universal Scene Description (USD) format in Unreal Engine.
Shawn is an excellent speaker.
Here's what the schedule says:
USD is being used throughout the production world, but how do you integrate it into Unreal Engine? This session will explore three specific aspects of this workflow, including how you get data in, how you get it out, and how to use the USD stage window directly in UE.
Here's his slides: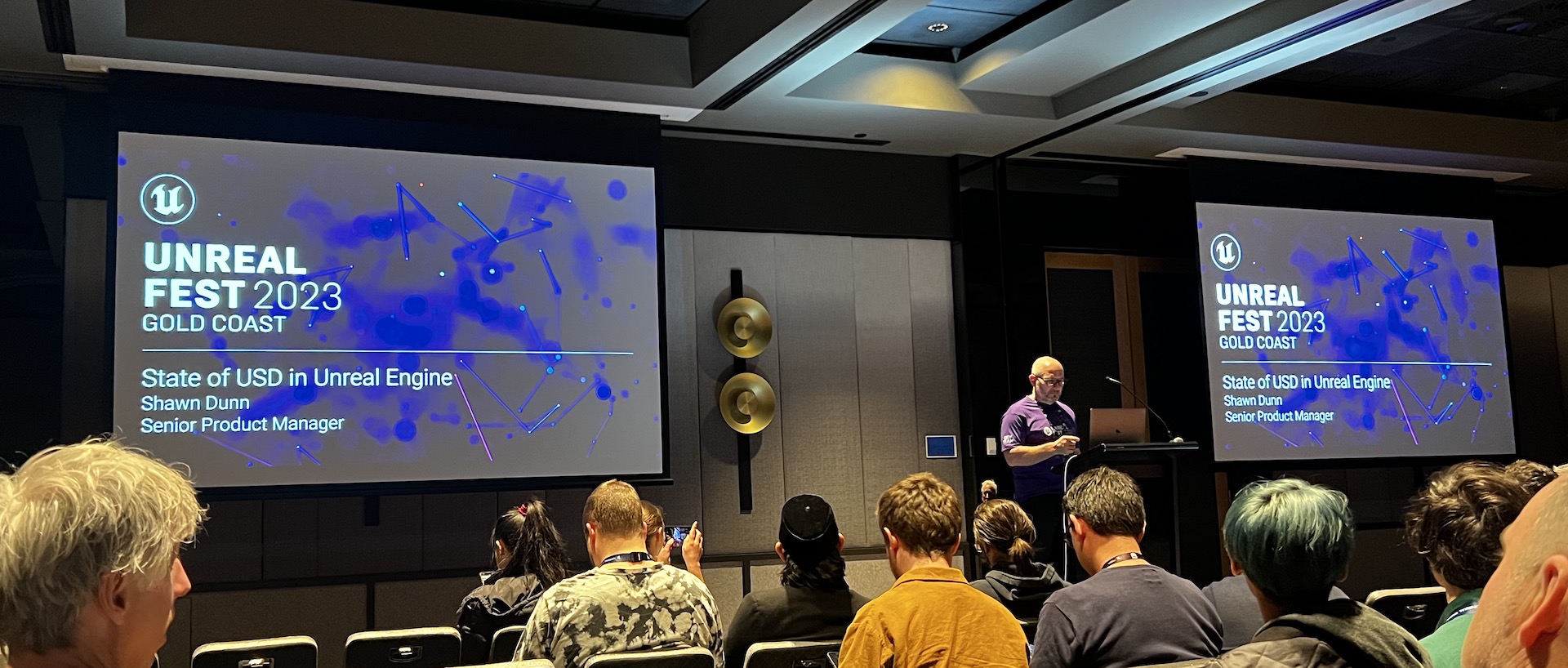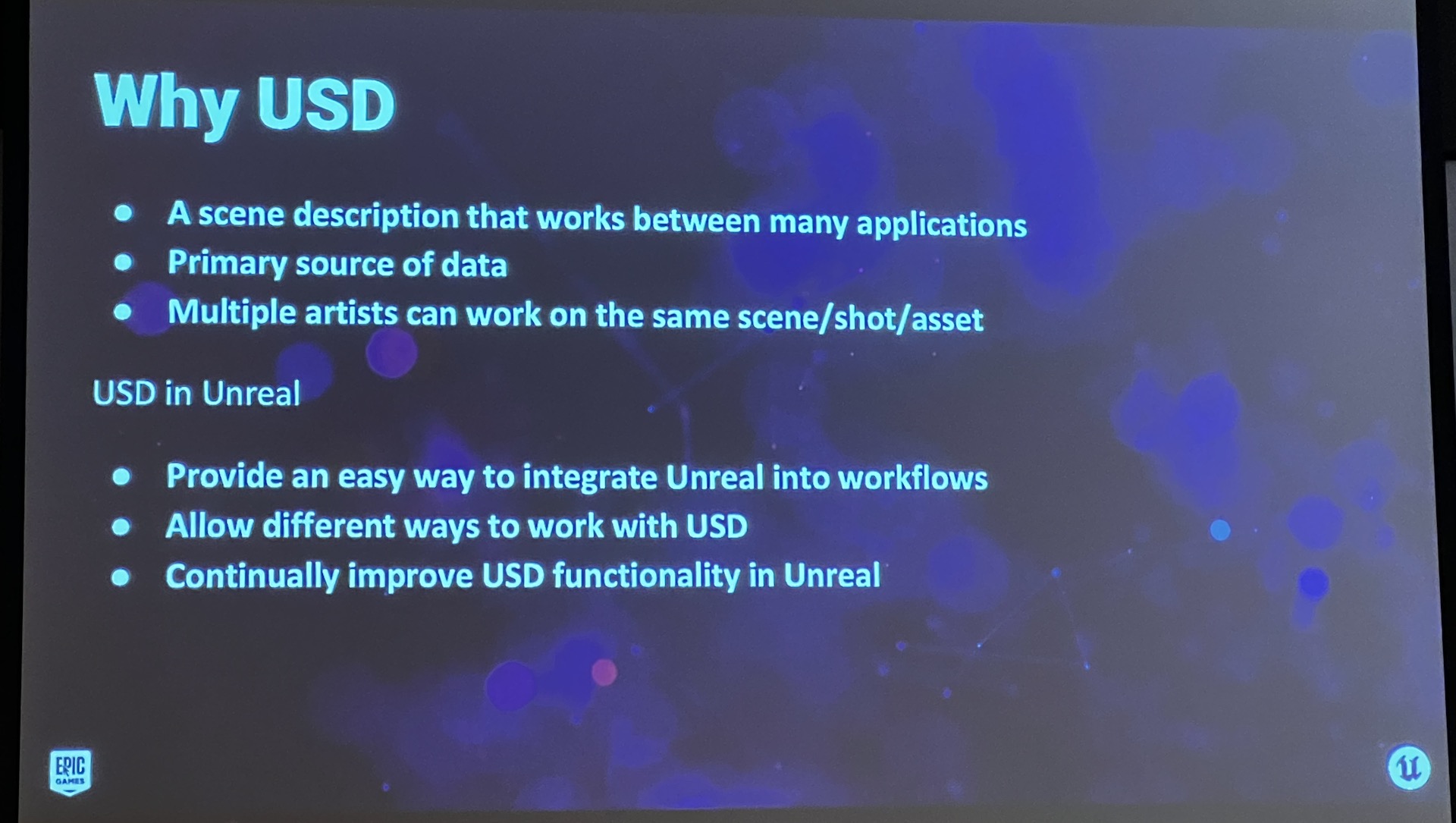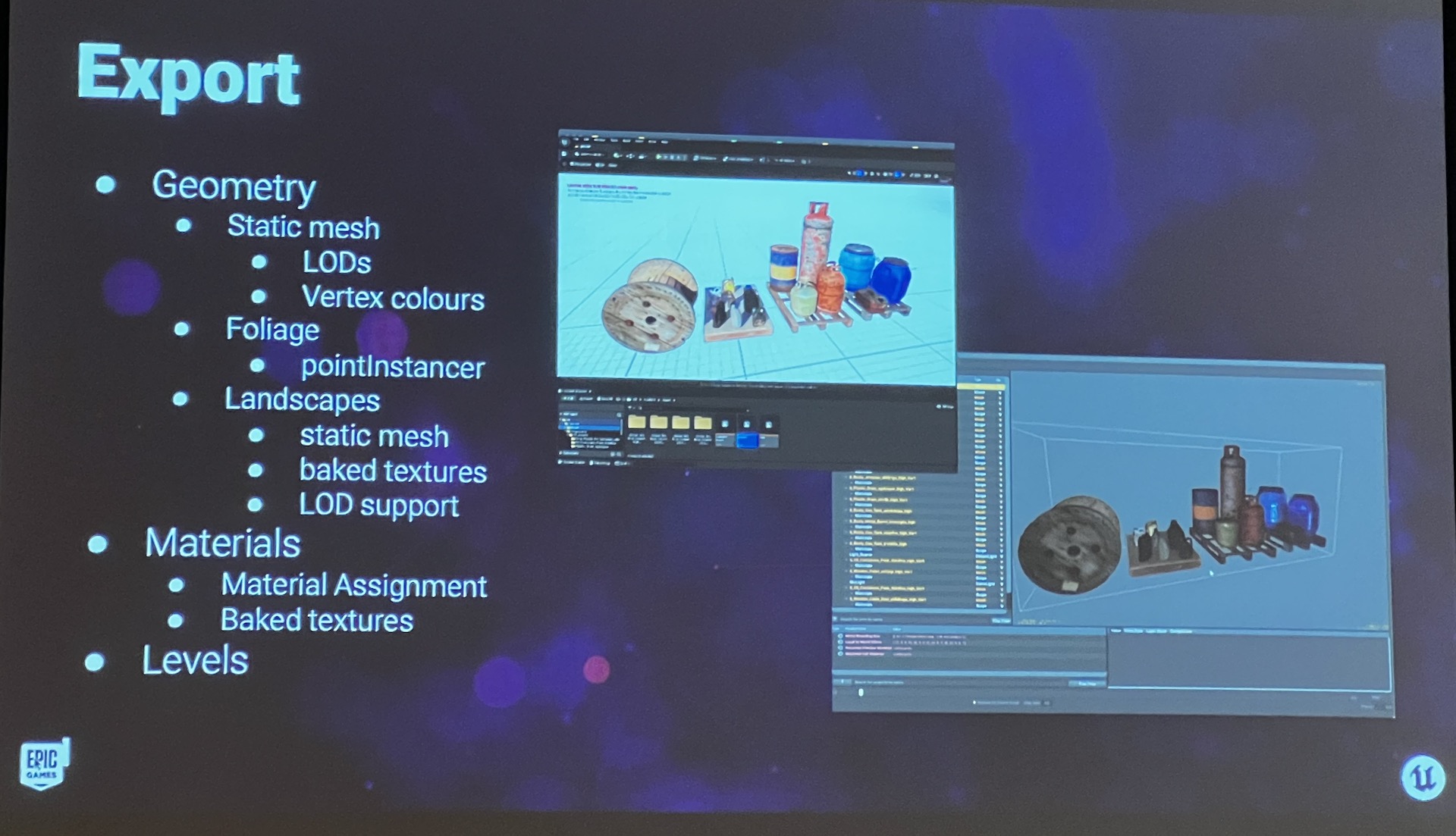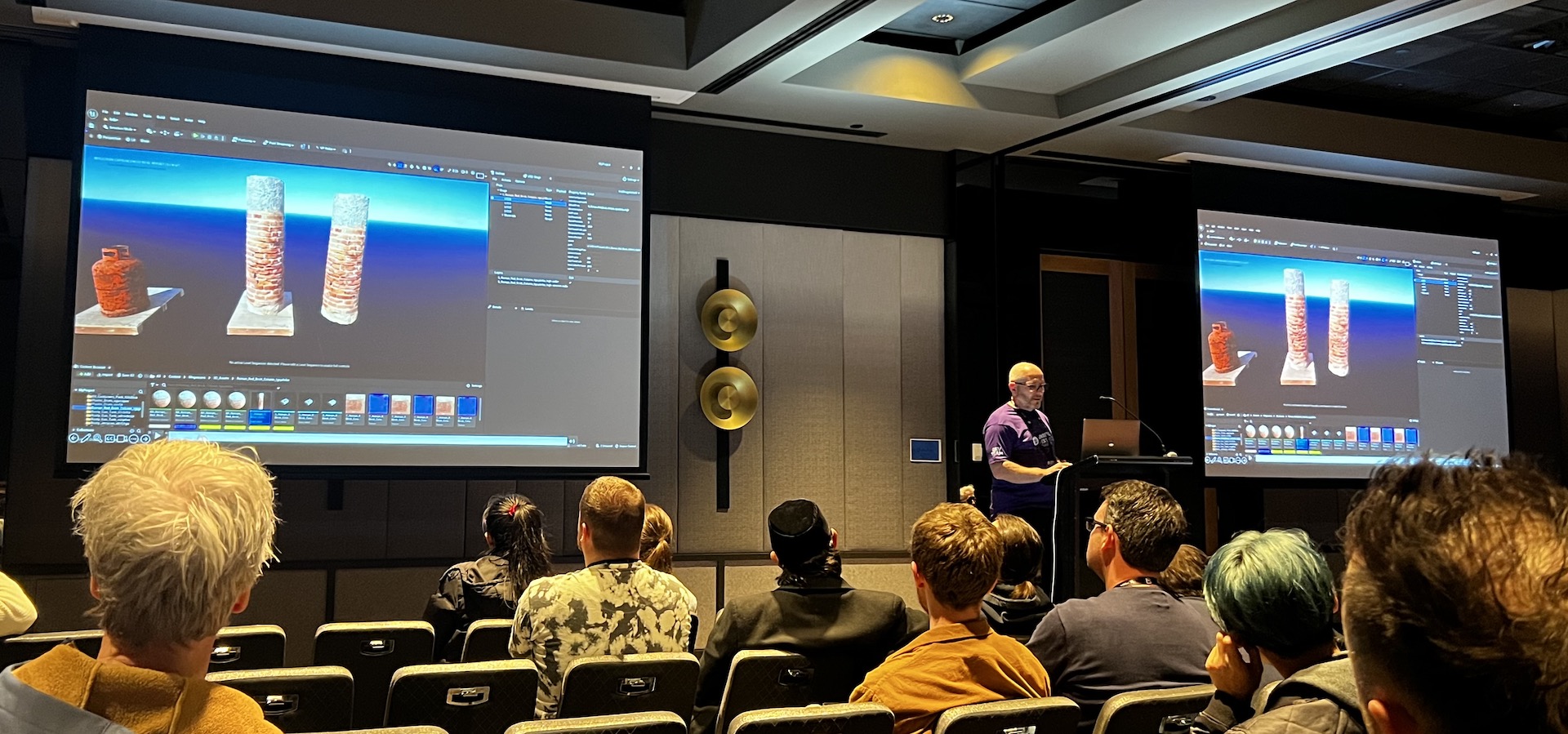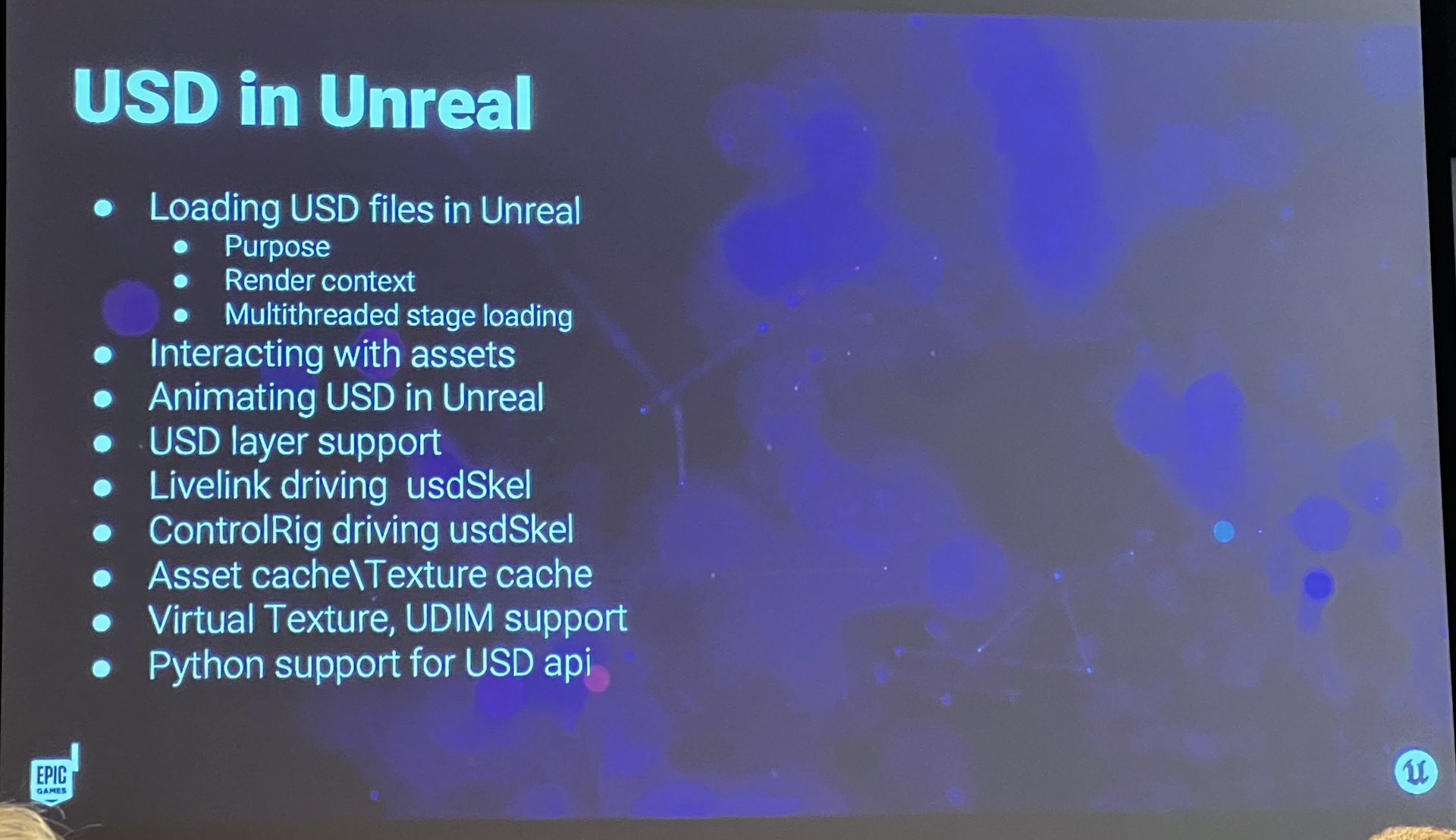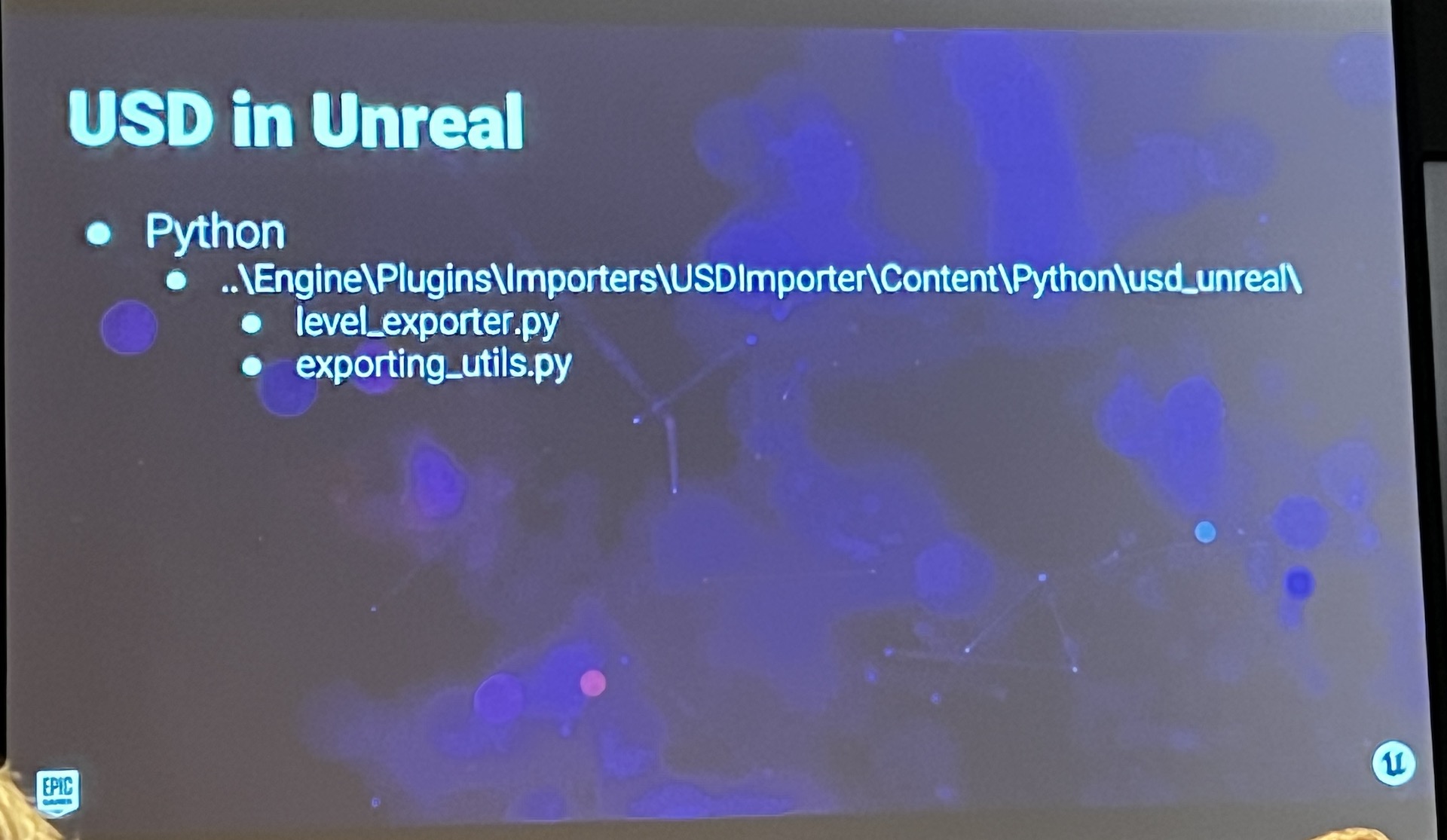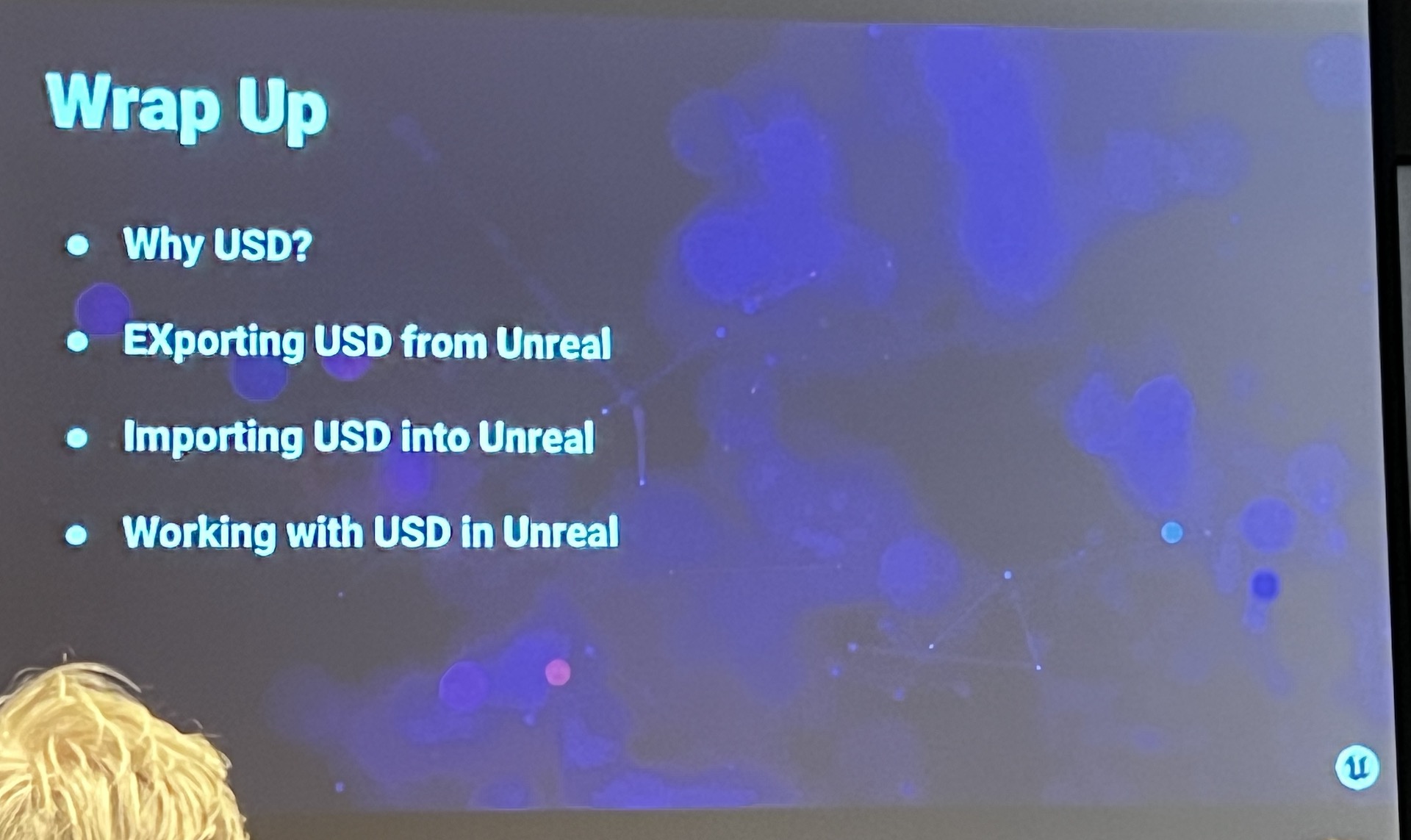 And that concludes day one at Unreal Fest 2023! It's been an absolutely fantastic day, where I've got to meet MANY amazing people, some of which I've only ever met online previously - for example:
Day two looks to be just as exciting, so I'll post again tomorrow. Thanks for following along!
---
---
Following on from the huge success of FCP Cafe, and to a lesser extent Resolve Cafe, I've decided to throw together a brand new Unreal Cafe!
This website is intended for filmmakers using Unreal Engine.
I will be attending Unreal Fest 2023 at the Gold Coast in Queensland, Australia, so I intend to use this site as a place to "blog" about all the interesting stuff I come across.
The intention of this site is to be very community driven, so if you're a filmmaker using Unreal Engine, please feel free to contribute!
---
---
---